GAMSTOP ANNOUNCES RECORD REGISTRATIONS IN 2022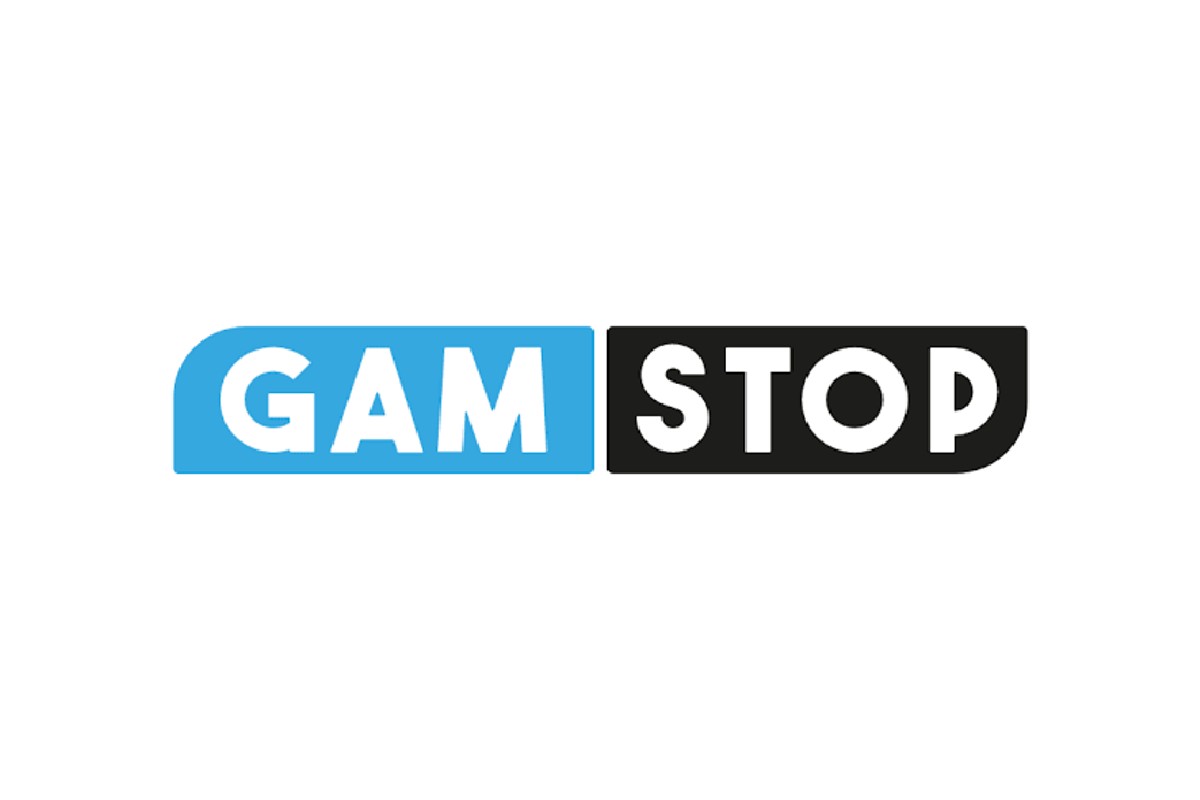 Reading Time:
3
minutes
GAMSTOP, the free, independent national self-exclusion scheme for online gambling, has today revealed that a record 84,000 people registered in 2022, the highest annual figure since the service launched in April 2018.
In total, 341,365 people have chosen to self-exclude from online gambling sites since GAMSTOP's launch with an increase of 5% new registrations over the last 6 months, compared to the equivalent period in 2021, and a 6% increase for the whole 12 months.
The continuing growth in registrations indicates that self-exclusion is an increasingly important tool for people experiencing issues with their gambling to take a break and seek further support.
In the last six months, almost 1 in 4 users (24%) have chosen to self-exclude for at least a year, with 48% registering for a five-year exclusion – the longest timeframe available. GAMSTOP's users remain enrolled in the scheme when their exclusion expires, unless they request to be removed.
The service was used across all age groups in 2022, with more than 40% typically aged 25-34; around one in four, aged 35-44; and nearly one in five, aged 18-24. Typically, around seven out of ten users are male, although in August 2022, 34% of new signatories were female – the highest percentage last year.
Since launching in 2018, annual data has shown a seasonal pattern of registrations for both men and women, with the highest volumes usually seen during the winter months. However, during the second quarter of 2022 this trend shifted, and the highest number of registrations ever recorded on a single day was on July 1st with 371 new users enrolling.
GAMSTOP CEO, Fiona Palmer said: "Whilst we are unable to single out one factor that has contributed to the rise in registrations at GAMSTOP, it is likely that the current economic climate and affordability of living costs has influenced the decisions people are making about their lifestyles and expenditure. In 2022 we saw more than 80,000 new registrations which is a step towards supporting even more people. However, as we see an increase in the number of those registering with GAMSTOP, it's important we continue to raise awareness amongst friends and family of those who most need it and that we continue to work with bank blocking and other support services to provide a comprehensive solution".
Jack Scott, 27, from Stone in Staffordshire is a recovering gambling addict who registered with GAMSTOP after his addiction began to spiral out of control. Jack was losing 75% of his wage as a steel worker each month to gambling sites, but after two years of self-exclusion he has successfully overcome his issues. He discovered a passion for professional ultra-marathon running and recently finished second in the toughest long distance run on the planet, The Montane Spine race.
Jack said: "I was literally just bouncing from week to week without any purpose. I would look in the mirror and not recognise who I was. It's sad to say now, but on a few occasions, I thought this was who I was going to be for the rest of my life. I couldn't see a way out or a way to change. It was two years ago when I registered with GAMSTOP and cut myself off from gambling. Life has improved dramatically since then and so has my running."
GAMSTOP will attend the International Casinos Exhibition (ICE) as an exhibitor within the Consumer Protection Zone (CPZ) on the 9th February 2023, at ExCel London. Over the last five years, the CPZ has played a significant role in highlighting progress in technology, tools and research to ensure safer gambling practices are improved and broadly adopted.
GAMSTOP CEO, Fiona Palmer will join a panel of speakers to lead the conversation "Collaboration to Raise Standards and Broaden the Impact" from 12:15-13:00.
Symplify integrates Open AI into its Engagement Ecosystem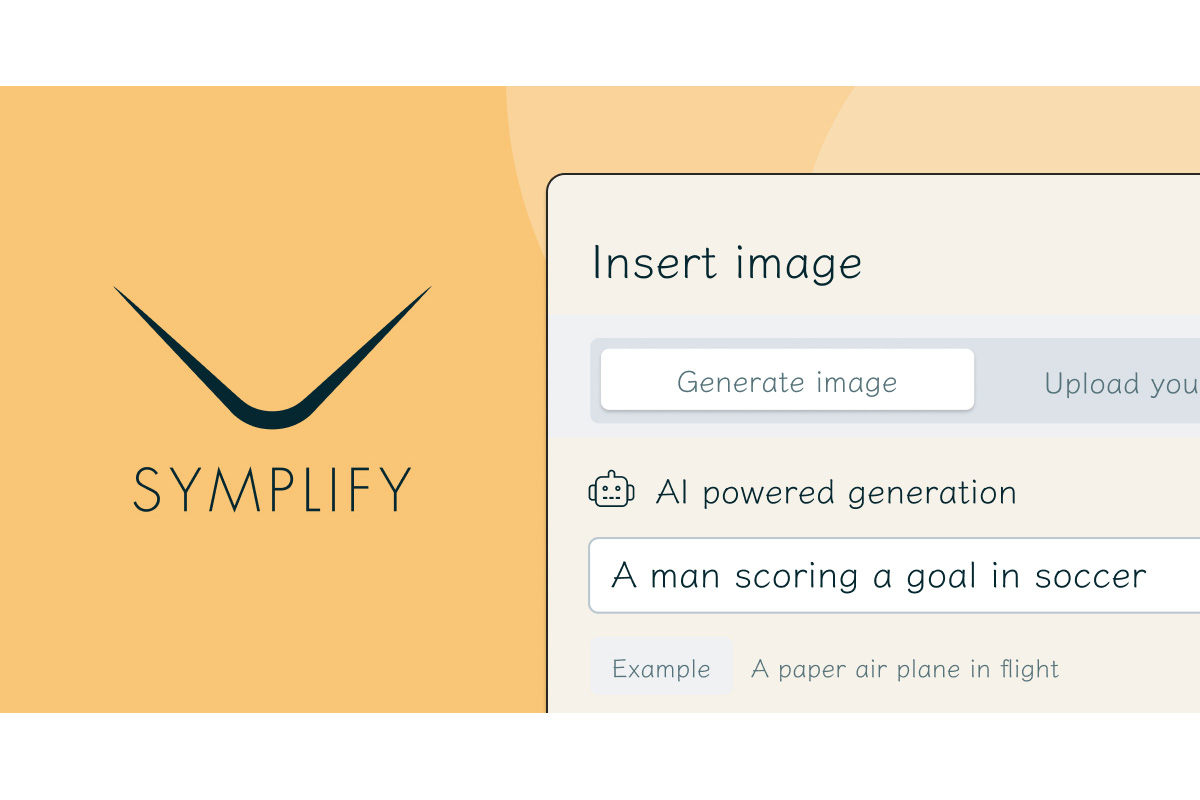 Reading Time:
< 1
minute
Symplify, the Stockholm-based market leader in CRM and AI cloud solutions, has integrated Open AI into its Engagement Ecosystem to optimise client content creation.
Seamlessly utilising Open AI within Symplify's platform will enable existing partners to create custom auto-generated content and imagery across all key marketing channels. The goal is to reduce content production times by up to 60% by providing a faster and more efficient solution for creating high-quality content.
A consistent issue facing clients is acting on the abundance of campaign and journey ideas, as the last stage of production can often be time-consuming. The Open AI integration allows users to easily generate text and images with a simple command within the Symplify Editor, while the copy can be refined and customised to suit specific needs. The resulting high-resolution images are entirely bespoke.
With the integration of Open AI, Symplify users can streamline their content production process, allowing them to focus on other critical aspects of their business.
Symplify's CEO Robert Kimber said: "Symplify's success is underpinned by our belief in futureproofing our partners' businesses and by integrating Open AI into our Engagement Ecosystem we're strengthening that commitment. By optimising the content development we're helping grow our customers' CRM strategies at scale, while offering multi communication channel coverage."
Team Top-G crowned champions of NESC 2023; become first ever Indian female CS:GO team to qualify for World Esports Championships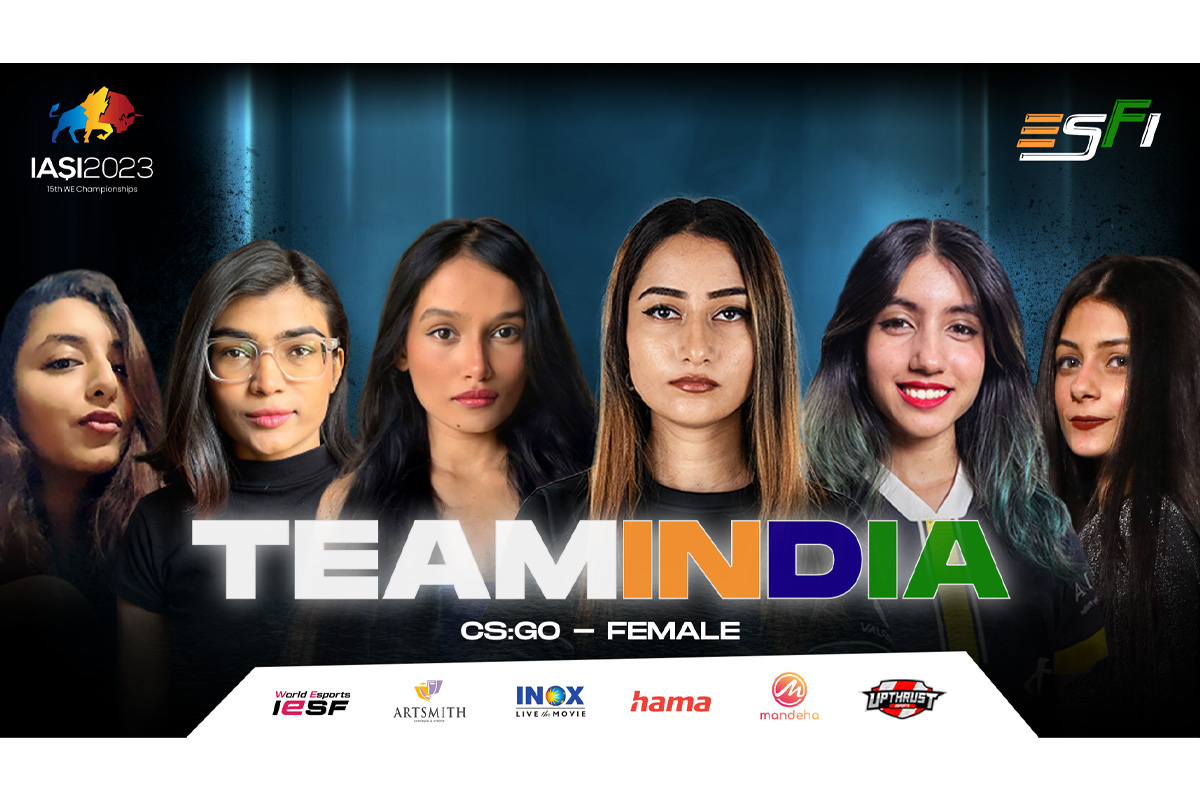 Reading Time:
2
minutes
Scripting history, team Top-G emerged as champions of the inaugural all-female CS:GO qualifiers with a stunning 2-1 victory against team Purr-ple at the ongoing National Esports Championships (NESC) 2023 organized by the Esports Federation of India (ESFI). Following this monumental result, Top-G has become the first Indian female CS:GO team to qualify for the global finals of the World Esports Championships (WEC).
With ace CS:GO athletes such as captain Swayambika Sachar (Sway), Shagufta Iqbal (xyaa), Nidhi Salekar (Stormyyy), Dilraj Kaur Matharu (COCO), Aastha Nangia (CrackShot) and Priyanka Choudhary (ALEXAA) as Substitute in their squad, Top-G proved their mettle against team Purr-ple in the closely-contested finals.
Expressing her feelings on the stellar victory, the team captain of Top-G, Swayambika 'Sway' Sachar said, "Winning the finals was an unreal feeling for all of us. We felt so many emotions before, after, and most importantly during the match and the adrenaline rush was on another level. Triumphing in this tournament and representing India on an international stage is a dream come true for all of us and we aim to prove on the world stage why we deserve this spot. We are grateful to ESFI for providing us with such an amazing opportunity and we truly appreciate the efforts put in by them to uplift women in Esports."
Top-G dominated the first map by 16 -10 before Purr-ple made a stunning comeback to win the second map 16-14. While both teams were going toe-to-toe in the enthralling finals, Top-G utilized their effective teamwork and proficient attacking tactics to edge out their opponents and take the last map by 19-15 in overtime.
 "It gives us immense joy to see a female team representing India at the World Esports Championships for the first time in history. The electrifying finals were a testament to the ability that our country's female athletes possess and why ESFI has constantly been taking significant efforts to provide them with opportunities to display their talent and high-quality gameplay. We would like to congratulate Top-G on their remarkable accomplishment and look forward to them winning at the regional & global finals in Romania," said Vinod Tiwari, President of the Esports Federation of India.
The ESFI will now be organizing friendlies against distinguished CS:GO teams from other countries for team Top-G before their participation at the WEC 2023 which is scheduled to take place in Iasi, Romania.
With a whopping prize pool of $500,000 (INR 4.12 crore) and at least 130 countries participating, the 15th WEC is set to be the largest edition of the tournament to date. The global finals of the prestigious tournament will take place from August 24 – September 4, 2023.
One of the country's top sports & Esports communication agencies, Artsmith-Concepts & Visions, will continue its support to the Esports Federation of India as their official communication partner.
The ongoing NESC is witnessing the participation of 275 athletes across four different titles – CS:GO, DOTA 2, Tekken7, and eFootball 2023 and its exciting action is being streamed live on ESFI's Youtube, Facebook, and Glance Gaming channels.
Siddhanth Kapoor to Join The Player Hunt S3 for Mumbai City Round to select participants for the reality show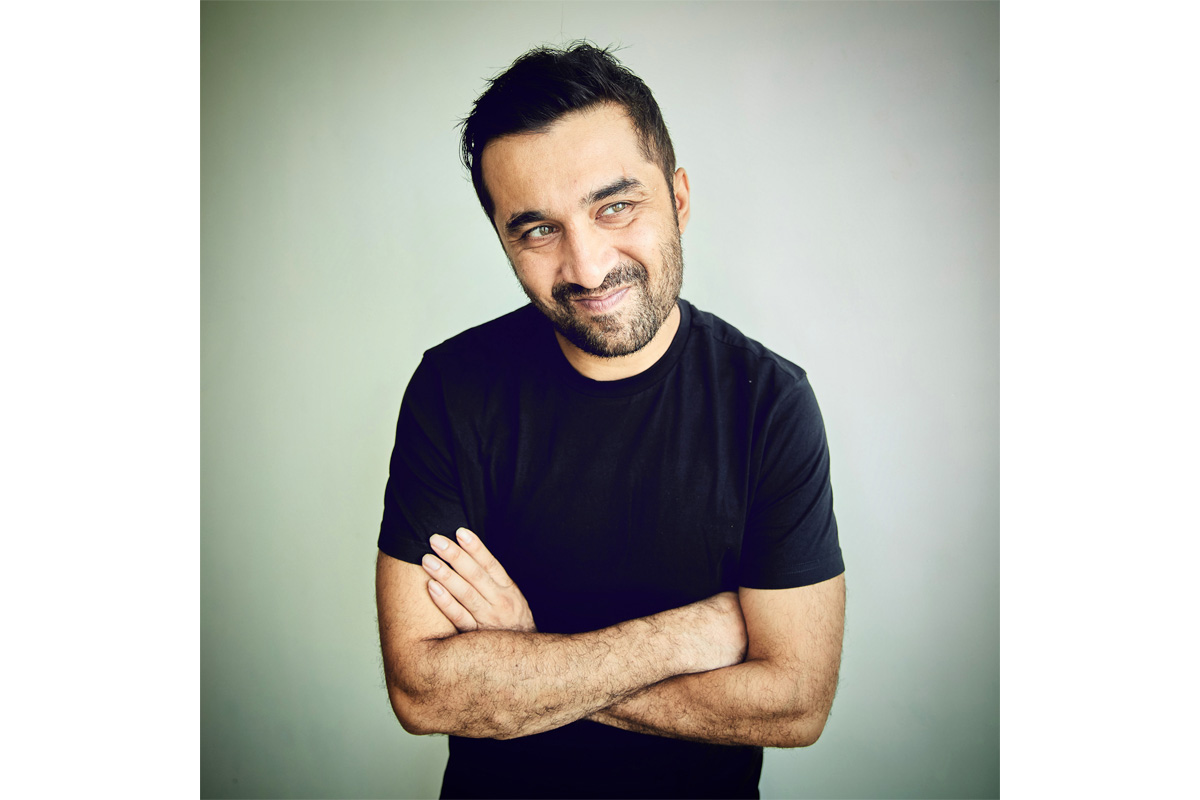 Reading Time:
2
minutes
The Player Hunt, one of the most popular reality TV shows in India, is proud to announce that Bollywood actor Siddhanth Kapoor, an expert in poker and highly focused ill be joining The Payer Hunt team for the Mumbai city round of the show's third season on 23 March 2023 to shortlist poker contestants for The Player Hunt S3
"I am thrilled to be a part of The Player Hunt S3 and join the team for the Mumbai city round," said Siddhanth Kapoor. "As someone who has spent a lot of time playing and studying poker, I am excited to share my knowledge and experience with the contestants and help them improve their game. I am also looking forward to the competition and seeing how the players perform under pressure."
Siddhanth Kapoor is a seasoned professional who brings a wealth of knowledge and experience to the show. His expertise in poker is unmatched, and he has a clear vision of what it takes to succeed in the game. Siddhanth is not one to beat around the bush and values honesty and directness above all else. His feedback may come across as harsh to some contestants, but it is always given with the intention of helping them improve their game and increase their chances of success on the show.
During the city round, Siddhanth will be playing a crucial role in guiding and mentoring the contestants. Those who are willing to listen to his insights and take his criticism positively will have a great opportunity to learn from his expertise. However, it is worth noting that Siddhanth's approach may not be for everyone, and contestants who prefer a more gentle approach to feedback may need to adapt to his direct and unfiltered approach.
The Player Hunt S3 promises to be an exciting and highly competitive season, and Siddhanth Kapoor's presence on the show is sure to add an extra layer of intensity and excitement. We look forward to seeing him in action during the Mumbai city round.