ESL FACEIT Group expands its viewing services for fans with Twitch and YouTube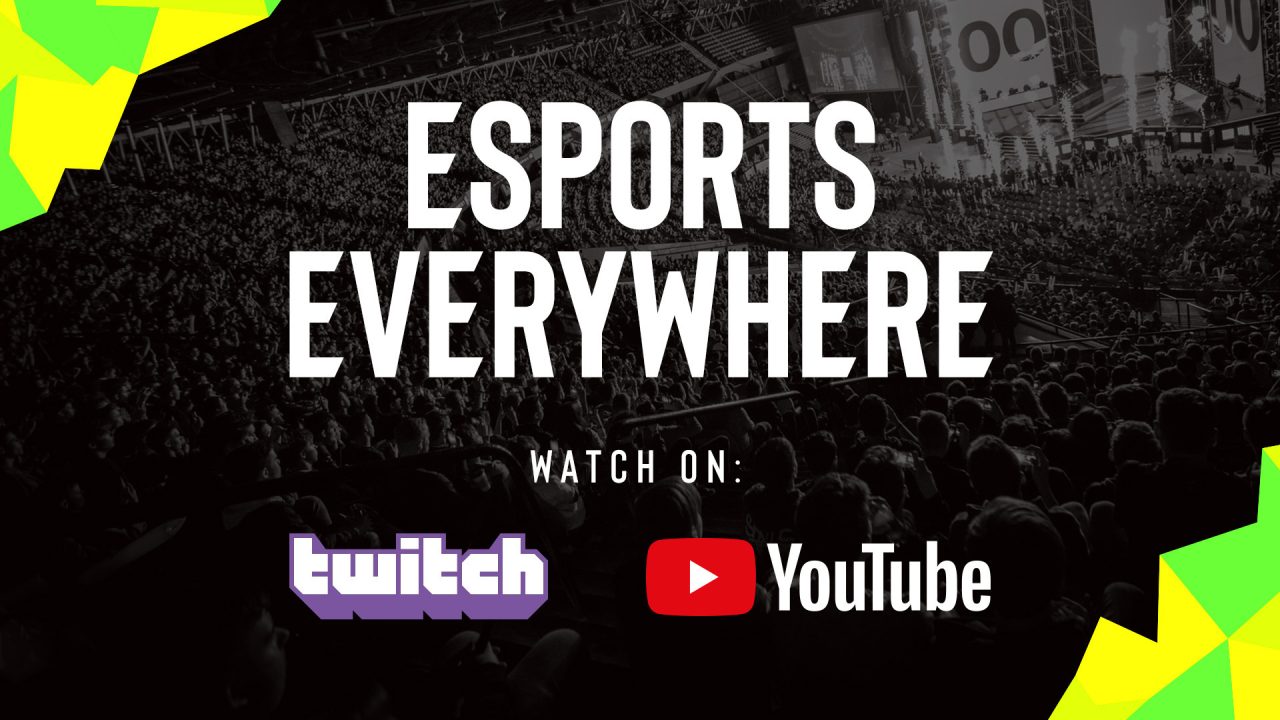 Reading Time:
2
minutes
ESL FACEIT Group (EFG), the leading competitive games and esports company, has announced the expansion of its viewing experience for fans everywhere making its content available on leading video and streaming services Twitch and YouTube.
The non-exclusive distribution of content that is set to be broadcasted across EFG's world-renowned ESL, FACEIT, DreamHack, and DreamHack Sports Games brands, will reach and engage with more fans around the globe. It is thereby benefiting and growing the esports community and aids in the company's vision to create worlds beyond gameplay where players and fans become community.
The Twitch and YouTube live broadcasts of EFG's properties include:
ESL Pro Tour for Counter-Strike: Global Offensive
ESL Impact
Snapdragon® Pro Series:
Dota 2:
ESL Pro Tour for StarCraft® II
ESL R1
By extending their long-existing partnership, EFG and Twitch will continue to deliver top-tier esports content in the English language on EFG's channels. Global live streams are transmitted via Twitch like in previous years and build on the close relationship between both companies.
Furthermore, now EFG is expanding its streaming offering to YouTube, allowing fans worldwide to engage with the same live content on both platforms. The expanded distribution on YouTube provides opportunities for EFG to grow its presence on the platform and for fans to interact with the content in various ways.
"As we are creating worlds beyond gameplay, it is important to connect with the community where they are, be that on Twitch, YouTube, or any other platform," said Mark Cohen, Chief Relationship Officer and SVP of Brand & Media Partnerships at EFG. "Live-streaming our events on our own broadcast channels across multiple platforms adds to  the reach our products have via our official Media Rights partners and allows us and our brand partners to grow and nurture the esports community and to better serve gaming enthusiasts worldwide. Building on our relationships with Twitch and YouTube, we have the opportunity to provide fans with a better viewing experience, and we are thrilled to have them on board on this journey."
EFG's live transmissions are available on diverse viewing platforms commencing IEM Katowice 2023 on February 1 – 12, 2023, of which content will be broadcast on ESL CS' Twitch and YouTube channels, and via dedicated broadcast partners.
Team Top-G crowned champions of NESC 2023; become first ever Indian female CS:GO team to qualify for World Esports Championships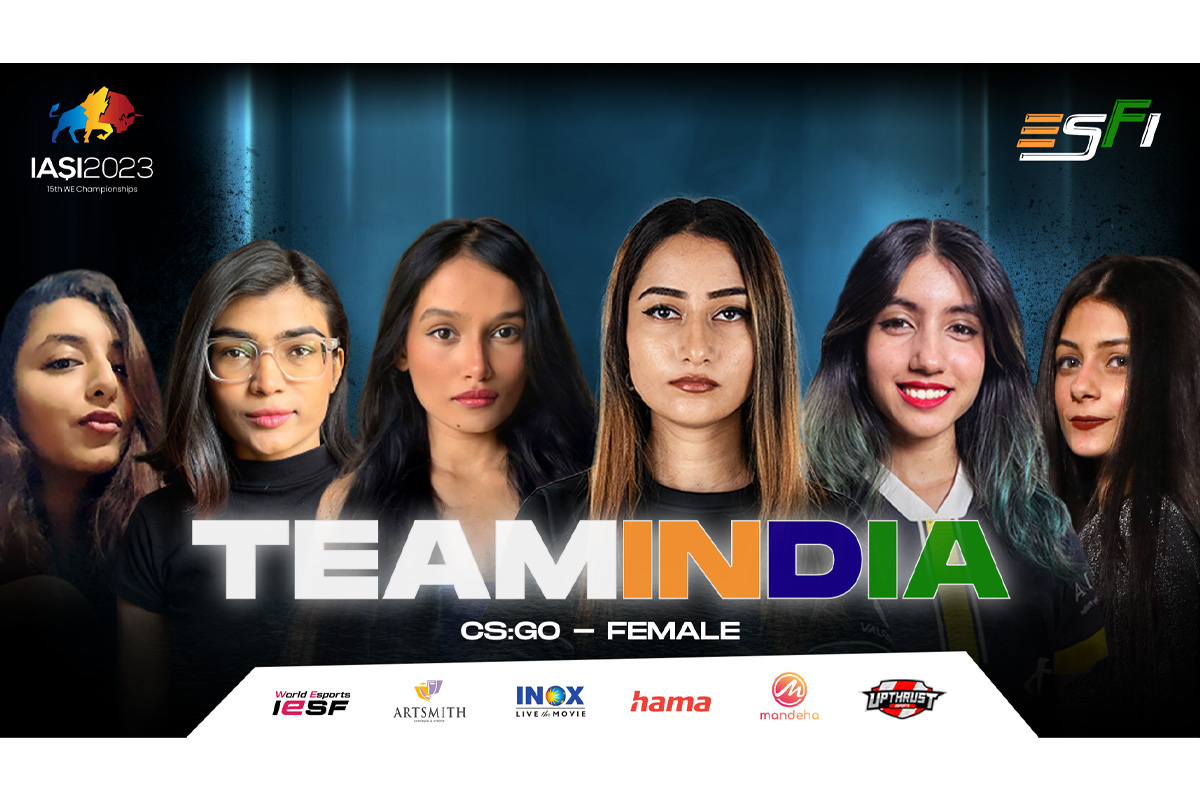 Reading Time:
2
minutes
Scripting history, team Top-G emerged as champions of the inaugural all-female CS:GO qualifiers with a stunning 2-1 victory against team Purr-ple at the ongoing National Esports Championships (NESC) 2023 organized by the Esports Federation of India (ESFI). Following this monumental result, Top-G has become the first Indian female CS:GO team to qualify for the global finals of the World Esports Championships (WEC).
With ace CS:GO athletes such as captain Swayambika Sachar (Sway), Shagufta Iqbal (xyaa), Nidhi Salekar (Stormyyy), Dilraj Kaur Matharu (COCO), Aastha Nangia (CrackShot) and Priyanka Choudhary (ALEXAA) as Substitute in their squad, Top-G proved their mettle against team Purr-ple in the closely-contested finals.
Expressing her feelings on the stellar victory, the team captain of Top-G, Swayambika 'Sway' Sachar said, "Winning the finals was an unreal feeling for all of us. We felt so many emotions before, after, and most importantly during the match and the adrenaline rush was on another level. Triumphing in this tournament and representing India on an international stage is a dream come true for all of us and we aim to prove on the world stage why we deserve this spot. We are grateful to ESFI for providing us with such an amazing opportunity and we truly appreciate the efforts put in by them to uplift women in Esports."
Top-G dominated the first map by 16 -10 before Purr-ple made a stunning comeback to win the second map 16-14. While both teams were going toe-to-toe in the enthralling finals, Top-G utilized their effective teamwork and proficient attacking tactics to edge out their opponents and take the last map by 19-15 in overtime.
 "It gives us immense joy to see a female team representing India at the World Esports Championships for the first time in history. The electrifying finals were a testament to the ability that our country's female athletes possess and why ESFI has constantly been taking significant efforts to provide them with opportunities to display their talent and high-quality gameplay. We would like to congratulate Top-G on their remarkable accomplishment and look forward to them winning at the regional & global finals in Romania," said Vinod Tiwari, President of the Esports Federation of India.
The ESFI will now be organizing friendlies against distinguished CS:GO teams from other countries for team Top-G before their participation at the WEC 2023 which is scheduled to take place in Iasi, Romania.
With a whopping prize pool of $500,000 (INR 4.12 crore) and at least 130 countries participating, the 15th WEC is set to be the largest edition of the tournament to date. The global finals of the prestigious tournament will take place from August 24 – September 4, 2023.
One of the country's top sports & Esports communication agencies, Artsmith-Concepts & Visions, will continue its support to the Esports Federation of India as their official communication partner.
The ongoing NESC is witnessing the participation of 275 athletes across four different titles – CS:GO, DOTA 2, Tekken7, and eFootball 2023 and its exciting action is being streamed live on ESFI's Youtube, Facebook, and Glance Gaming channels.
MSSA's view of encouraging females to play esports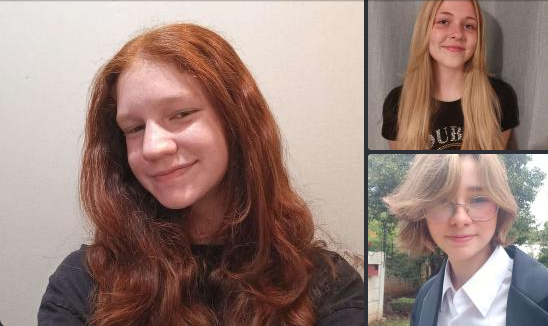 Reading Time:
2
minutes
Esports, or electronic sports, has become a global phenomenon, with millions of people tuning in to watch competitive video game matches online or in person. As the popularity of esports continues to grow, it is becoming increasingly important to encourage diversity and inclusivity in the industry, particularly in terms of gender.
Since 2009 Mind Sports South Africa (MSSA) has had an active policy to increase female representation in esports. This is important for a number of reasons. First, it is simply a matter of fairness and equality. Women should have the same opportunities to compete and succeed in esports as men. By promoting gender diversity in the industry, we can help to break down barriers and create a more inclusive environment for everyone.
However, as MSSA President, Colin Webster, stated, "There are also practical reasons why having more females play esports is important. For one, it can help to grow the industry. Women make up a significant portion of the gaming market, and by tapping into this market, esports organizations and companies can reach a wider audience and increase their revenue streams."
Webster added, "Additionally, having more females involved in esports can help to address some of the toxic behaviors and attitudes that have plagued the industry in the past. Women have historically faced harassment and discrimination in the gaming world, but by promoting gender diversity and inclusion, we can help to create a more welcoming and supportive community."
There are also potential benefits to individual female players. By participating in esports, women can gain valuable skills and experience in areas such as teamwork, communication, and problem-solving as well as earn Regional, provincial, and National Colours that may help such females obtain bursaries in order to study further. These skills can then be applied to other areas of their lives, such as their careers or personal relationships.
However, increasing female representation in esports is not without its challenges as MSSA is painfully aware. Women are still underrepresented in the industry, and those who do participate often face a range of barriers and obstacles. Some of these include online harassment and discrimination, a lack of female role models and mentors, and limited opportunities for sponsorship and funding.
MSSA faced very stiff opposition from many gamers, some of them who even have daughters, over the years when promoting its policies of enablement and inclusion.
To address these challenges, MSSA has always taken proactive steps to promote gender diversity and inclusion. This has included initiatives of providing incentives and creating real and credible upward movement. MSSA is the only esports national federation, world-wide with 40% of its Board consisting of female Board Members.
In conclusion, increasing female representation in esports is not only a matter of fairness and equality, but also a practical way to grow the industry and create a more inclusive and supportive community. By taking proactive steps to promote gender diversity and inclusion, we can help to build a better future for esports and for everyone involved in it.
Removal of Hearthstone as Contested Esports Title At Hangzhou Asian Games 2023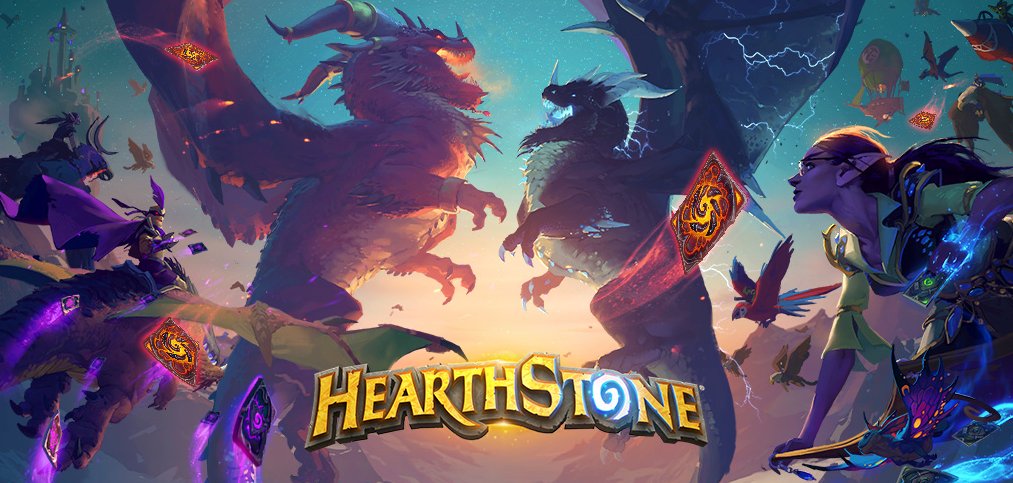 Reading Time:
< 1
minute
Esports is going to make its debut at the Asian Games 2023 as a proper medal event, earlier in 2018 it was there as a demonstration title. The Asian Games 2022, originally scheduled for September last year, will now be held from September 23 to October 8, 2023. This multi-nation event will cement the industry mark into a mainstream sports scene. 
The seven official events, and publishers, are:
1. Arena of Valor Asian Games Version
2. Dota 2
3. Dream Three Kingdoms 2
4. EA SPORTS FIFA branded soccer games
5. League of Legends

6. PUBG Mobile Asian Games Version
7. Street Fighter V
Showing his disappointment, please find below the quote on behalf of Mr. Lokesh Suji, Director, Esports Federation of India & Vice President of the Asian Esports Federation (AESF) on this announcement:
"It is unfortunate to hear that Hearthstone will not be included in the upcoming Asian Games, especially because India's first Esports medal at the tournament came in this very title in 2018 when Tirth Mehta clinched the bronze medal. That achievement holds a special place in our Esports community and we were hopeful that our talented athletes Shikhar Choudhary and Karthik Varma would be able to bring similar honour to the country by competing in this official medal sport.
Nonetheless, we respect the OCA's decision and remain confident that our athletes will perform at the highest level in the other titles to make the country proud. We look forward to supporting them as they represent India in the prestigious tournament."