PAGCOR is now accepting entries for its Photo Contest 2023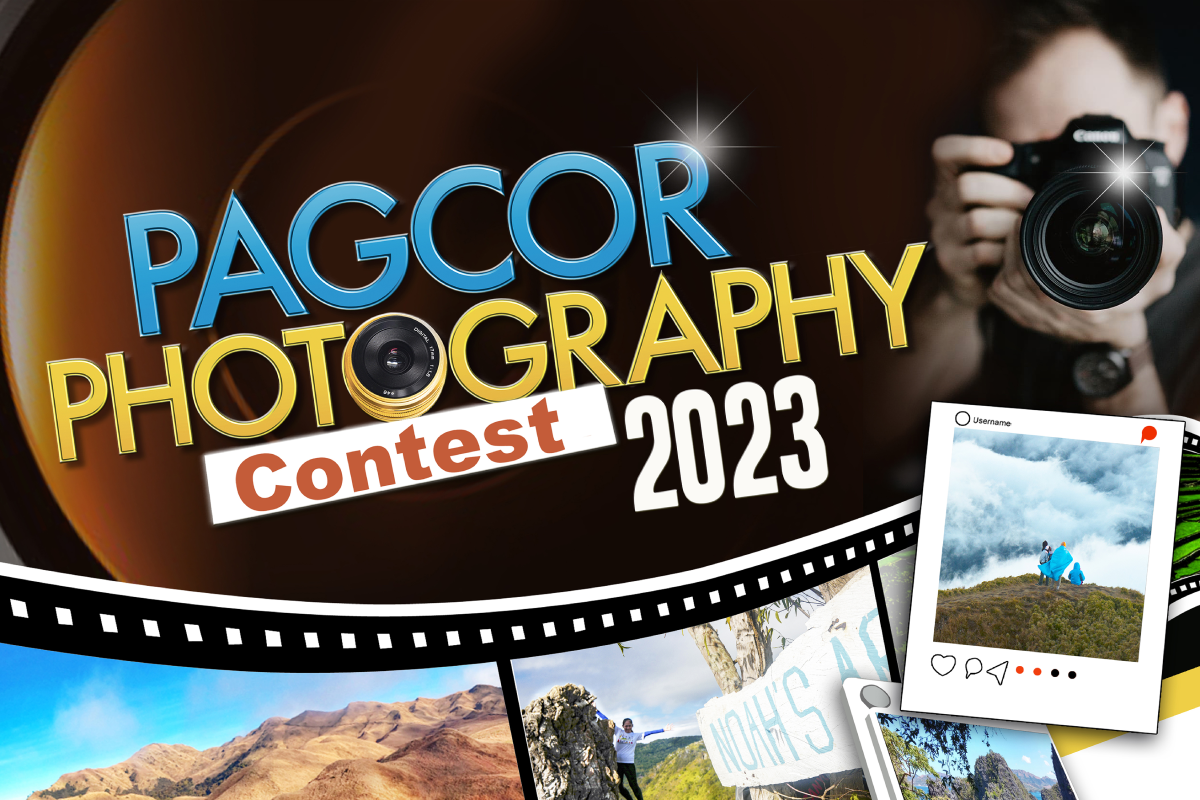 Reading Time:
2
minutes
The Philippine Amusement and Gaming Corporation (PAGCOR) Photography Contest 2023 officially starts on February 15, 2023. Registration is now open.
This year's theme, "Sa'n Tayo Next?", aims to showcase the unadulterated, yet equally beautiful places in the Philippines with tourism potential. Photo entries must depict underrated or not-so famous spots in the country with the potential to become major tourist hubs.
PAGCOR's Assistant Vice President for Corporate Communications Carmelita Valdez invites photography enthusiasts, newbies and professional lensmen to join the contest which will run from February 15 to July 31, 2023.
"This is your chance to show amazing destinations in the Philippines that are not yet widely known and often visited. It will not only give travelers more options to explore, but it will also help boost tourism in that area, which will later provide sources of livelihood to locals," she said.
To join, participants must register at and submit their entries through the contest website https://www.pagcor.ph/photocon2023. They need to fill out the needed information and upload the necessary documents to complete the registration. Photographs to be submitted must be in landscape (horizontal orientation) format.
The photography contest has two categories – Conventional Category, which includes photos taken using traditional or conventional cameras like Single Lens Reflex (SLR) or Digital SLR, compact cameras and the like; and Mobile Category or photos taken using mobile devices like smartphones, tablets, drone-mounted cameras, and action cameras.
"We allow only a maximum of two entries from each participant. Individuals have the option to submit two photos either under Conventional Category or the Mobile Category or submit one photo for the Conventional and one for Mobile category," Valdez added.
Valdez also reminded the participants to register under the regional group where they are residing such as Metro Manila, Luzon, Visayas or Mindanao. They will be required to upload a valid ID with address as proof of residency. However, they can still submit photos taken anywhere else in the Philippines regardless of their residence's location.
"We will screen the entries carefully. Photos sent to the wrong group will be automatically disqualified. The entries must also be taken within the period August 1, 2022 to July 31, 2023 only," Valdez explained.
Big cash prizes await the 24 grand winners of the contest – P80,000 each for the 12 winners under the conventional category, and P35,000 each for the 12 winners under the mobile category. Another P10,000 will also be awarded to the "Most Liked Photos" under each category.
The Photography Contest 2023 is open to all Filipino nationals who are at least 18 years old as of February 15, 2023.
BMM Testlabs Attending G2E Asia Singapore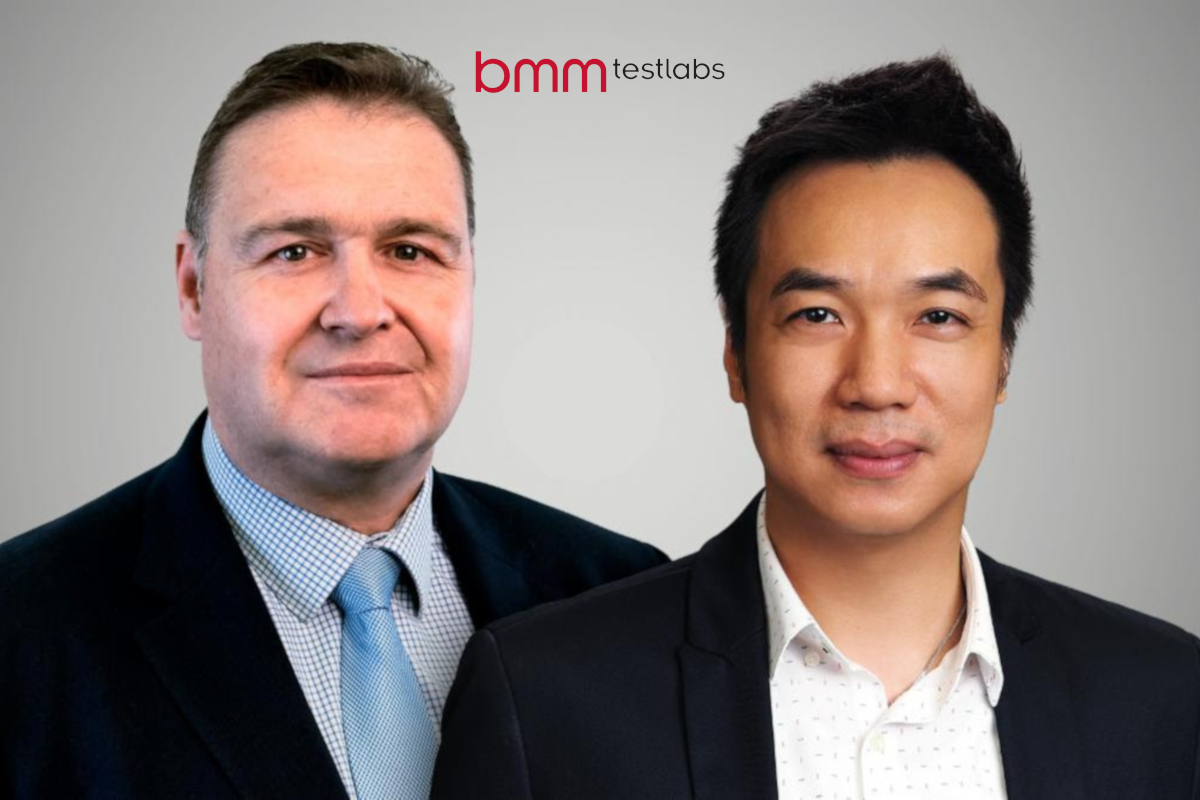 Reading Time:
2
minutes
BMM Testlabs, the world's original gaming test lab and product certification consultancy, is pleased to attend the Global Gaming Expo (G2E) Asia at the Marina Bay Sands in Singapore between May 30 to June 1, 2023. BMM Testlabs' expert team in Singapore is prepared to discuss BMM's many services for the global gaming industry throughout the event.
"BMM Testlabs is pleased to participate in the G2E Asia exhibition this year in Singapore as the industry in Asia rebounds from the challenges of recent years," the APACAF Executive Vice-President and General Manager for BMM Testlabs, Kirk White, said. "G2E Asia is a leading event for the gaming entertainment industry in the region, so the opportunity to attend is important for our team. Throughout the exhibition our team of experts will connect with our clients to support and guide them with their upcoming compliance strategies.
"BMM Testlabs is monitoring the many ongoing changes to technical compliance requirements in various markets globally, so we encourage all G2E Asia attendees to visit our Singapore office and our team attending G2E Asia in Singapore to receive important updates and information."
"BMM Testlabs remains the testing laboratory of choice throughout Asia, providing local support for Asian manufacturers, content providers and operators," the Asia Business Development Vice-President for BM Testlabs, Jeffrey Fong, said. "BMM Testlabs offers an unmatched understanding of the region's technical compliance requirements and our team of experts will be available at G2E Asia Singapore to provide professional help and expertise to all attendees to ensure the compliance of gaming products now and in the future."
BMM Testlabs is committed to delivering the highest quality certification and compliance services for both land-based and iGaming gaming products. BMM Testlabs tests and certifies EGMs, ETGs, CMS and other land-based products. For iGaming, BMM is the premier testing laboratory for certifying IP blocking, sports betting platforms and games and live slot and table solutions specific to the market. BMM Testlabs also provides the best customer experience for on-time certification that is within budget in the region.
To schedule appointments with BMM Testlabs' world-renowned product certification and compliance services teams, please contact Jeffrey Fong (Jeffrey.Fong @ BMM.com) or Vineet Malhotra, Asia Technical Services and Compliance Vice-President for BMM Testlabs, (VMalhotra @ BMM.com).
Meet BetConstruct at G2E Asia in Singapore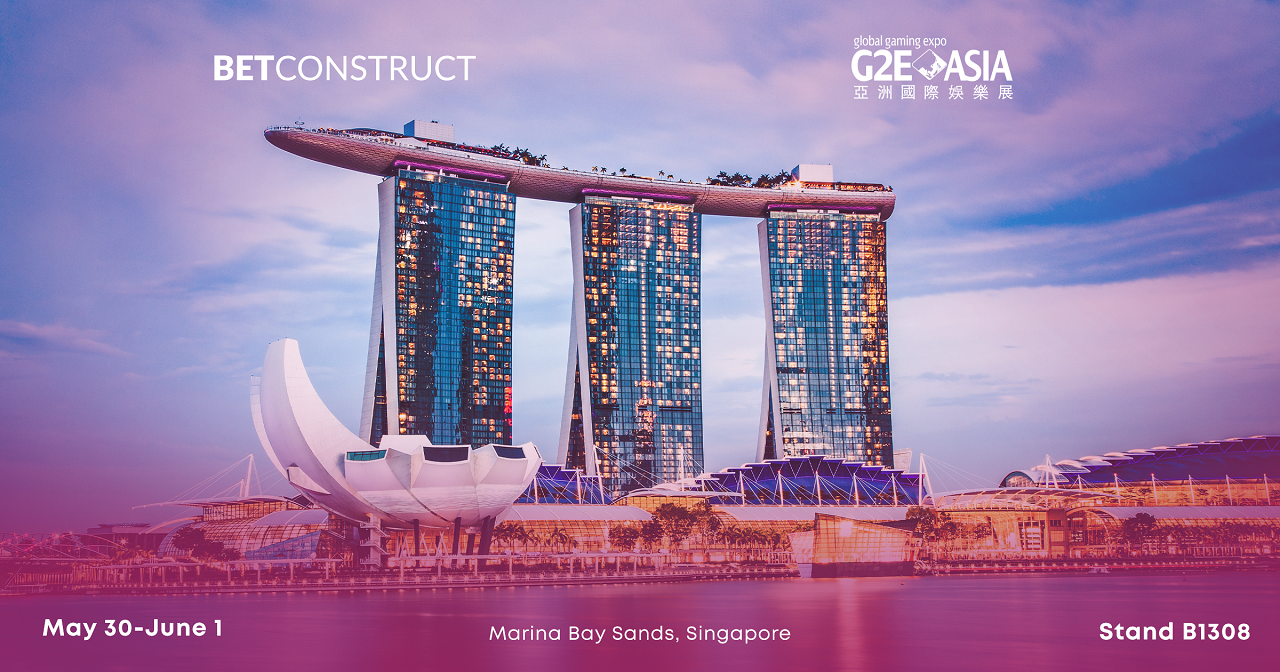 Reading Time:
< 1
minute
BetConstruct is set to turn some heads with its cutting-edge products and solutions at the upcoming G2E Asia being held May 30 – June 1, in Singapore.
G2E Asia is one of the premier events in the iGaming market for major stakeholders and players to explore the latest trends, innovations, and business opportunities in the Asian gaming sector. The event will centre around networking, knowledge sharing, and collaboration opportunities for key executives in the industry.
BetConstruct will use this medium to unveil its latest advancements in gaming technology and bring its extensive portfolio of cutting-edge products and solutions, aimed at revolutionising the gaming experience.
The main highlights of the event include the groundbreaking Fastex ecosystem with innovative ftNFT terminals and Esports-focused Sportsbook solutions. The ftNFT terminal is a state-of-the-art solution allowing visitors to buy and sell NFTs right from the spot. Additionally, with the Esports industry experiencing immense growth, BetConstruct's sports betting solution provides operators dynamic and engaging Esports betting experience with its live streaming capabilities, real-time odds and extensive market coverage.
Visitors can also explore BetConstruct's land-based offerings at its dedicated corner, as well as learn more about FeedConstruct products and how to implement them in their business.
BetConstruct will showcase its vast catalogue of offerings at stand B1307 in Marina Bay Sands from May 30 to June 1. All visitors are welcome to join one of the biggest iGaming events in the area and engage in the pool of possibilities.
MOGO Executes Definitive Agreement with Nils Lahr and OrionsWave to Acquire Social Challenge Engine and Platform Technology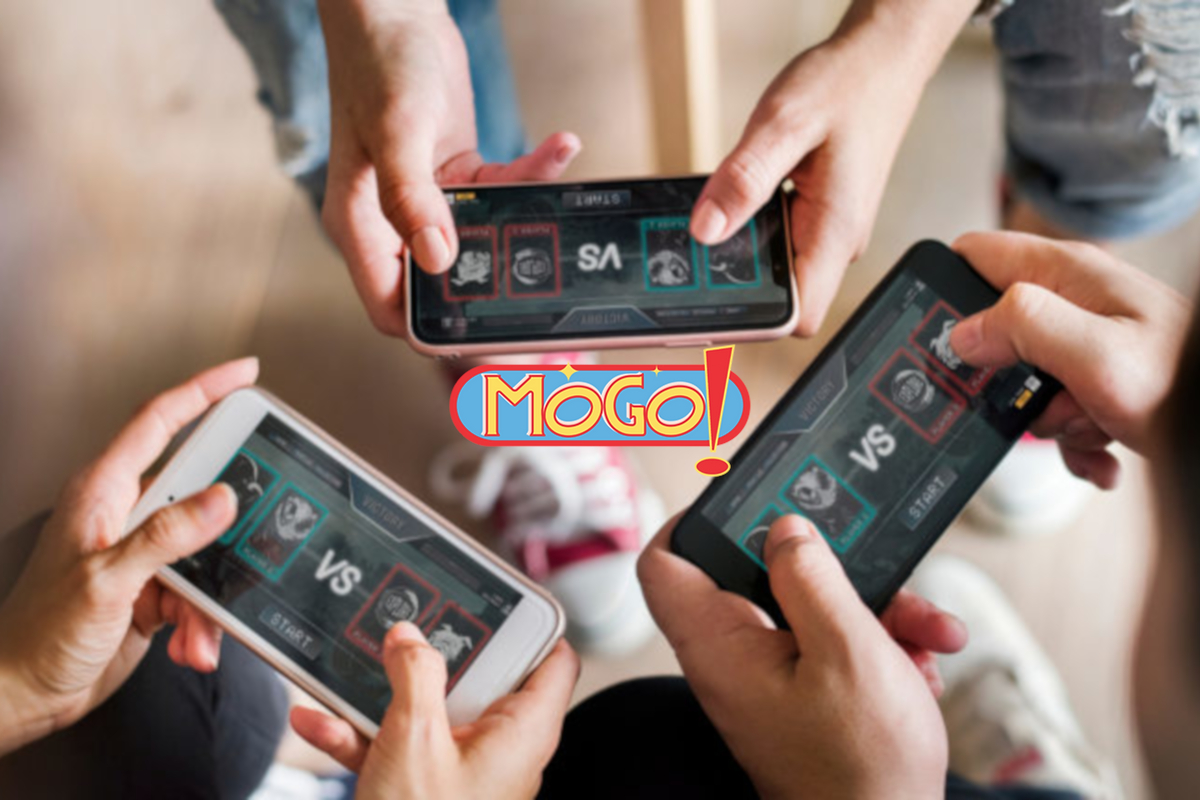 Reading Time:
2
minutes
Mobile Global Esports Incorporated (MOGO) (NASDAQ:MGAM), the mobile eSports and social platform company driving collegiate eSports tournaments, team development and data services in India, today announced that the company has executed the definitive agreement to acquire, implement and relaunch the social challenge technology developed by Nils Lahr and OrionsWave LLC.
"I'm thrilled about the prospect of bringing specific social stories to life," the founder and Chief Executive Officer for OrionsWave LLC, Nils Lahr, said. "Unlike the ad-hoc nature of Instagram or the instant gratification of TikTok, our original app, which was number-one on the app store before these platforms emerged, catered to a unique category that is still unaddressed in the market. Our aim is to add more value to social connections and infuse more fun into viral calls to action. With the advancements in technology and user experience, we're poised to bring a fresh and exciting perspective to the market."
"Moving forward with OrionsWave's social challenge technology provides the robust technological backbone required for building out the capabilities, value and offering of our MOGO social platform," the Chief Executive Officer for Mobile Global Esports Incorporated, Dave Pross, said. "We're looking forward to working closely with Nils and his team to drive gamer engagement through offering users the ability to create challenges with which to motivate player and team unity and competitiveness."
Lahr, an esteemed American entrepreneur and computer scientist, has made significant strides in the digital media and artificial intelligence (AI) industries. As the founder and Chief Executive Officer for OrionsWave, LLC, he has guided early-stage companies to success including Orions Systems Incorporated and Synergy Sports. His tenure as Reality Chief Technology Officer at Microsoft showcased his expertise in AI scalability. Holding over eight key patents in machine learning and AI, his innovative approach led to Microsoft's acquisition of Orions Systems Incorporated in 2020.
Lahr also co-founded Synergy Sports Technology LLC, a global leader in sports analytics, which recently had its IPO. His Emmy-award-winning work in streaming media has significantly influenced the digital transition of major corporations. Terms of the agreement were not disclosed.