New Metaverse Game Star Life by iCandy's Flying Sheep Receives German Government Funding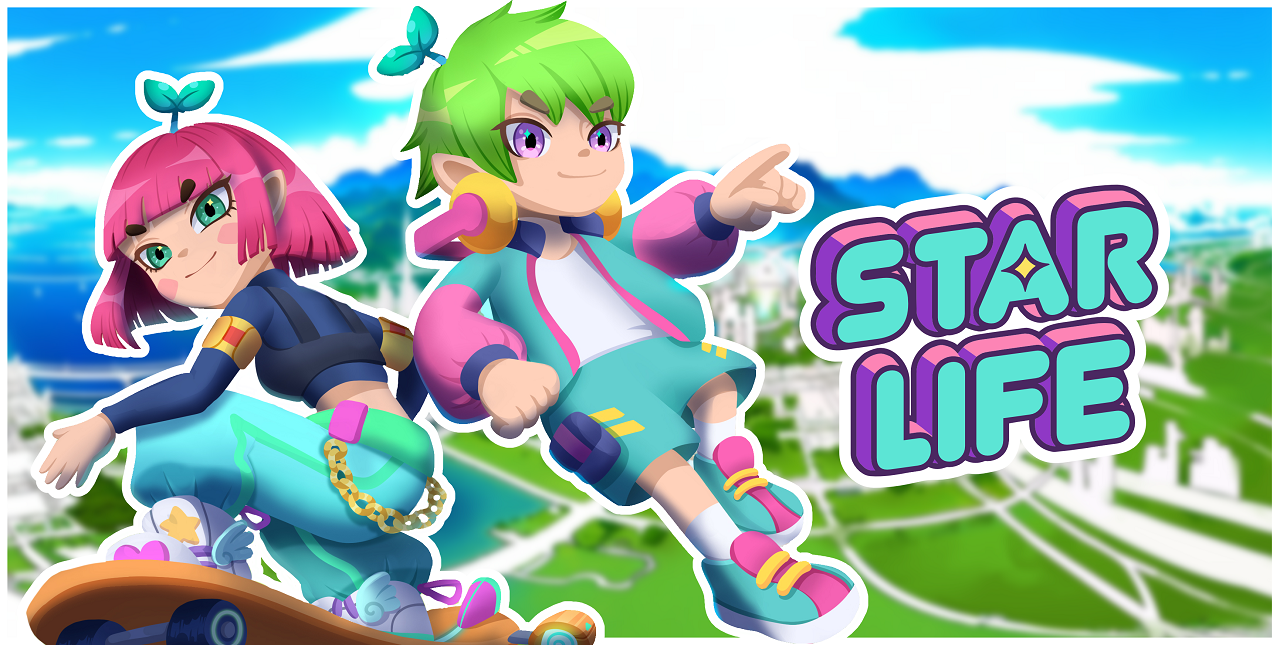 Reading Time:
2
minutes
Flying Sheep Studios, a subsidiary of iCandy Interactive, an Australian-listed international games studio, is proud to announce it is developing Star Life, a social massively multiplayer online (MMO) game focused on cooperation, and community-driven experiences that will prioritise socialising and being the party and event part of the metaverse, eventually hosting events and concerts.
iCandy Interactive has an international footprint of having other video games studios across Asia (Singapore, Malaysia, Thailand, Indonesia) and Flying Sheep Studios is its first major investment made in Europe.
The German Federal Ministry for Economic Affairs and Climate Action has agreed to support the development of Star Life with a generous funding of approximately EUR 1.1 million (approximately USD 1.2 million). Flying Sheep Studios, known for its expertise in HTML5 web-based game development, is utilizing its skills to create a sophisticated web-based metaverse game.
High-Availability Metaverse
One of the key features of Star Life is its high accessibility, making it conveniently playable from any browser on any device without needing downloads, installations, or high-end technology.
Players can start entering the Star Life metaverse with just one click via a web browser on both desktop and mobile devices. The game also prioritizes diversity, offering players various options for character creation, shopping, and community-driven events, such as concerts and exhibitions.
In addition, Star Life will incorporate optional blockchain-enabled items, or NFTs, giving players more ownership and agency over their virtual belongings. These belongings can be transferred and used on different platforms, making the process streamlined and convenient. Star Life will be a free-to-play game available to everyone.
"We are grateful to the German Federal Ministry for Economic Affairs and Climate Action for their support and trust in our project. This funding demonstrates the federal budget for video games working as intended, fostering the development of cutting-edge technical know-how 'made in Germany' and creating and securing jobs," says Thomas Rössig, Founder and Managing Director of Flying Sheep Studios.
Addition of Senior European Industry Talent
For the development of this groundbreaking project, Flying Sheep has also hired additional talent, including four industry veterans:

Renke Bahlmann – Lead Game Designer
With 12 years of experience working on browser games for industry leaders such as Bigpoint, game development allrounder and media technology expert Renke Bahlmann is the perfect fit for the position of Lead Game Designer. He will guide the team in creating a highly engaging game experience.

Frank Reitberger – Lead 3D Developer
Flying Sheep's new Lead 3D Developer Frank Reitberger is renowned for his work as a Designer and Programmer. In the past two decades, he has worked for well-known brands and customers such as Porsche, IBM, and Activision Blizzard.
Daniel Schemann – Head of Back-End Development
Cultivating his passion for multiplayer experiences in the early days of MUDs, Daniel Schemann founded his studio Silent Future in the early 2000s and would later work on free-to-play MMO Earthrise. In his new position as Head of Back-End Development at Flying Sheep, he will create the foundation for the multiplayer experience of Star Life.
Nina Kiel – Head of Diversity & Inclusion
As one of Germany's foremost game diversity experts, Nina Kiel has worked in various industry-related fields such as games journalism, game development, game event management, game studies and media education for over a decade, and published several books. Now they've joined Flying Sheep as Head of Diversity & Inclusion to support the studio in making diversity and
inclusion a key part of their endeavors.
Hipther's Autumn Flagship Event Rebranded to GamingTECH CEE – Don't Miss the Early Bird Offer!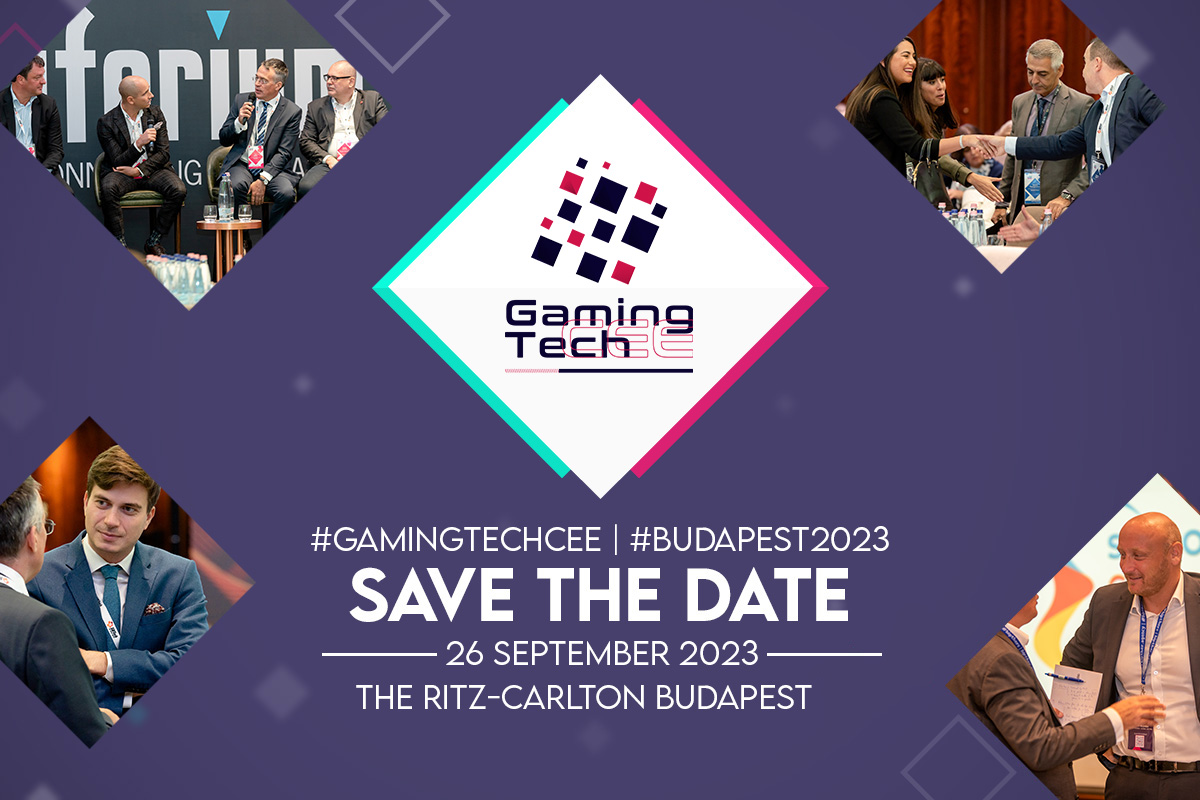 Reading Time:
2
minutes
The #hipthers are thrilled to announce the biggest edition and rebranding of Hipther Agency's renowned flagship event for the Central and Eastern European region: the CEEGC Budapest gets a fresh makeover and becomes the GamingTECH CEE Summit Budapest!
The hugely successful event series in Budapest has cemented the hipthers' leadership in the region of Central and Eastern Europe, embraced by the iGaming and Tech industry professionals locally and beyond.
GamingTECH CEE, formerly known as CEEGC, has a 7-year tradition of being the leading event in the Central and Eastern European region during Autumn. The conference brings together key players in the gaming industry, providing a wealth of valuable information and opportunities for quality networking. Furthermore, the GamingTECH Awards recognize and celebrate the most innovative and successful companies in the region.
GamingTECH CEE 2023 will take place on 26 September at the Ritz-Carlton, Budapest, while the hipthers will be offering Early Registration and Welcome Drinks on the 25th, to help participants break the ice, connect with new and old friends, and relax before the knowledge-packed conference.
The final Conference Agenda is to be announced, with the current draft promising insights about the future of Gaming in the Central and Eastern Europe, Compliance Challenges and Opportunities, Responsible Gaming, Blockchain, AI and Machine Learning, as well as Networking Sessions and the Evening Social Gathering to close the event in style and togetherness!
Zoltan Tuendik, Co-Founder and Head of Business of Hipther, stated about the upcoming event: "We are embracing the boundless possibilities of the future and the transformative power of technology in the gambling industry. Through the rebranding of CEEGC Budapest to GamingTECH CEE Summit Budapest, we herald a new era of excitement, innovation, and limitless potential. Join us this September in Budapest to explore the frontiers of gaming technology, as we pave the way for a future that will revolutionize the way we play, engage, and win".
GamingTECH CEE 2023 Registration is Now Open!
→ Don't Miss the Early Bird Rates & Stay Tuned for the Combo Pass that is coming soon!
Esports Championships Amplifies the Excitement of Highly Anticipated European Games in Poland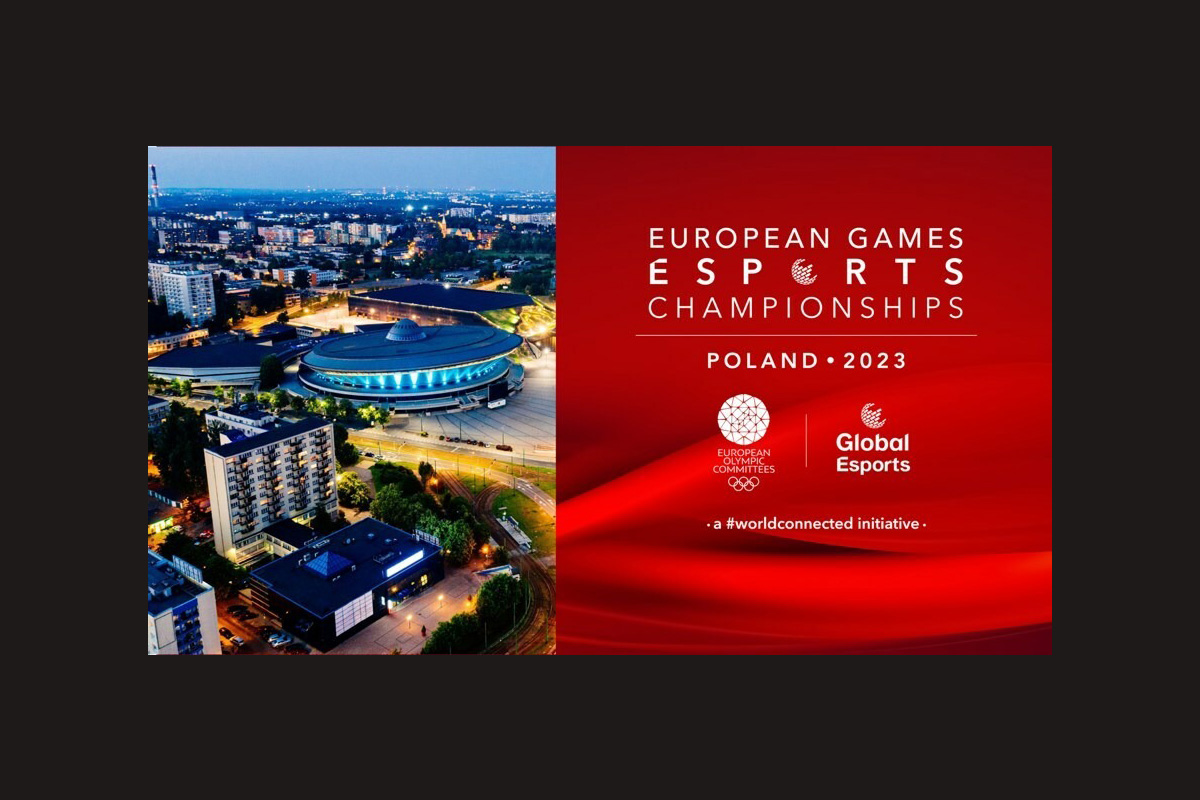 Reading Time:
2
minutes
The inaugural European Games Esports Championships (#EGE23) will welcome esports athletes and teams from across Europe to compete in two top esports titles – eFootball 2023 and Rocket League, this June.
The esports athletes will compete in parallel with the 7000 athletes representing 48 countries at the third edition of the European Games in Kraków and the Małopolska region of Poland. #EGE23 will add a whole new dimension of competition and entertainment to this grand sporting fiesta.
The Global Esports Federation and the European Olympic Committees confirmed that #EGE23 will run from June 30 to July 2. The International Congress Centre (MCK) in Katowice will become the epicentre of digital competition and is set to be a landmark event in the region's sporting calendar.
The Open and Women Categories for eFootball 2023 and Open Category for Rocket League at #EGE23 will allow esports athletes from across the continent to compete for national glory.
Commenting on the groundbreaking nature of #EGE23, Aurelia Ruetsch, GEF Board Member and Chair of the EGE23 Coordination Commission, said: "The European Games Esports Championships represents a pioneering moment for esports in Europe. Having been part of the team at the inaugural European Games Baku 2015, I am thrilled to see another first with the EOC as we convene top-level esports competitions alongside traditional sports, celebrating youth culture in the heart of Europe."
"We are delighted to see esports in this prestigious event – the European Games. The #EGE23 is a significant milestone in the development of esports in Europe. It's a joyful celebration of youth, esports, and sport all together," Chris Chan, President of the GEF, said.
In addition to the esports competitions, the #EGE23 will feature the GEFestival – a celebration of esports' inclusive culture, games, music and entertainment – and GEFcon, a global convention of thought leaders and idea creators in business, esports, sport and technology on an international stage for sharing and learning.
"The Esports Championships is an extraordinary addition to the European Games lineup and underscores the progressive vision of the diversity and inclusivity of the sports world, highlighting the common ground they share in terms of dedication, strategy, and the pursuit of excellence. We are delighted to collaborate with the Global Esports Federation on the first of many planned initiatives," Spyros Capralos, President of EOC, said.
Hasan Arat, Chair of the EOC Coordination Commission for the European Games 2023, said: "The EOC is delighted to have partnered with the Global Esports Federation to host the Esports Championships in Katowice this summer.
"Esports is hugely popular worldwide, especially among the younger generation, and as the European Games continues to look for ways to innovate and attract a younger audience, this is a significant step.
"The International Congress Center in Katowice will be the perfect venue for the competition, and I know that it will be a memorable occasion for all the esports athletes taking part."
IGT Upgrades WestLotto Central Lottery System with Aurora Deployment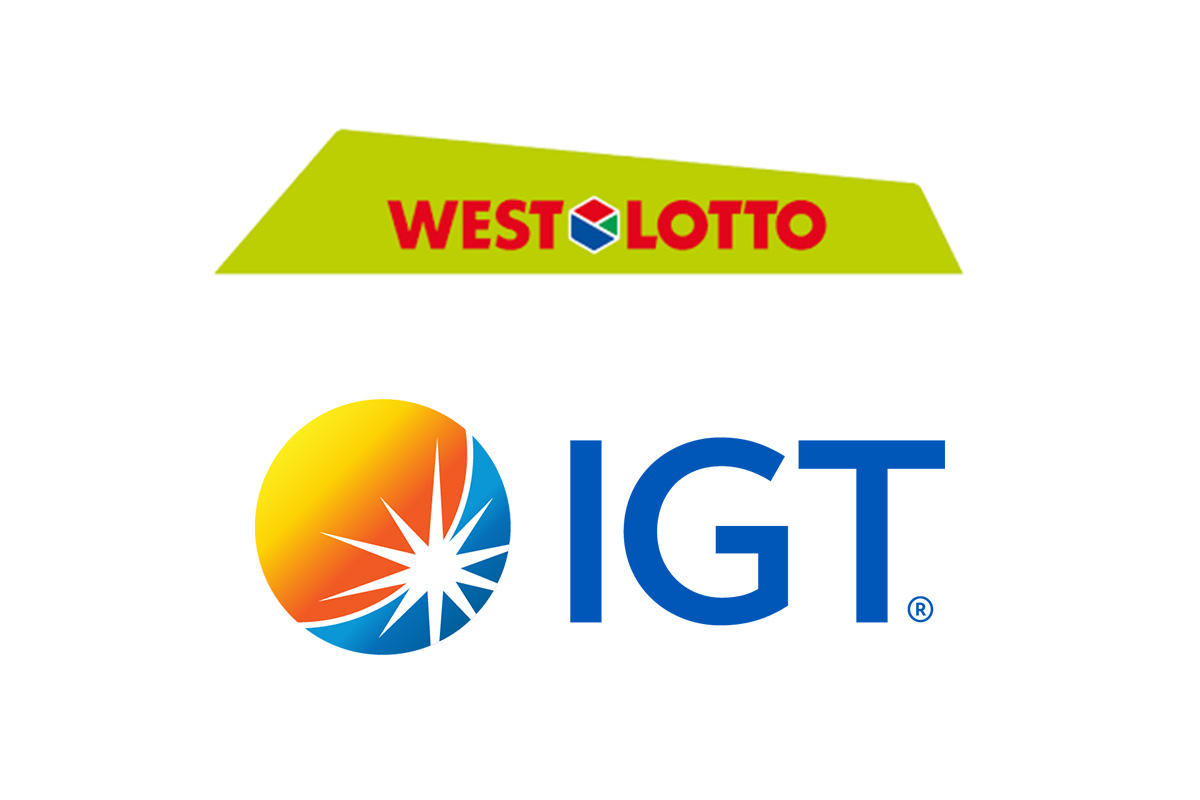 Reading Time:
< 1
minute
International Game Technology PLC announced that its subsidiary, IGT Global Services Limited, has signed a contract extension with Westdeutsche Lotterie GmbH & Co. OHG (WestLotto) to deliver IGT's powerful central lottery system, Aurora, and its related technologies. The contract extension is expected to run through at least 2031.
"IGT has provided WestLotto with world-class lottery solutions for more than 20 years and is the trusted partner for us to provide the best possible player experiences and to drive growth responsibly for our business. We look forward to modernizing our central system further through the implementation of Aurora and the many benefits its modules will present to our Lottery," Andreas Kötter, Co-CEO of WestLotto, said.
"IGT's global expertise and our extensive knowledge of the local lottery market complement each other perfectly. The partnership represents gaming of the future that is as innovative as it is secure and reputable," Christiane Jansen, Co-CEO of WestLotto, said.
"As Germany's largest lottery with over €1.7 billion in sales, WestLotto requires the sophistication, reliability and innovation that IGT's Aurora central system delivers. Our high-performing Aurora platform and its components will enable the Lottery to manage its business more efficiently, while providing premier player experiences and maximizing funds to good causes," said Jay Gendron, IGT Chief Operating Officer, Global Lottery.
As part of OMNIA, IGT's player-centric, omnichannel solution for lotteries, Aurora was developed to drive lottery innovation and profitability, and will offer enhanced reliability for WestLotto's high volume of transactions. It incorporates a suite of flexible solutions designed to manage, transform and further grow the Lottery's business. The platform will provide intuitive, user-friendly applications, tools and reporting capabilities which will handle all of WestLotto's transaction processing, game management and back-office operations.