What is Betbazar expecting from the upcoming Prague Gaming & TECH Summit?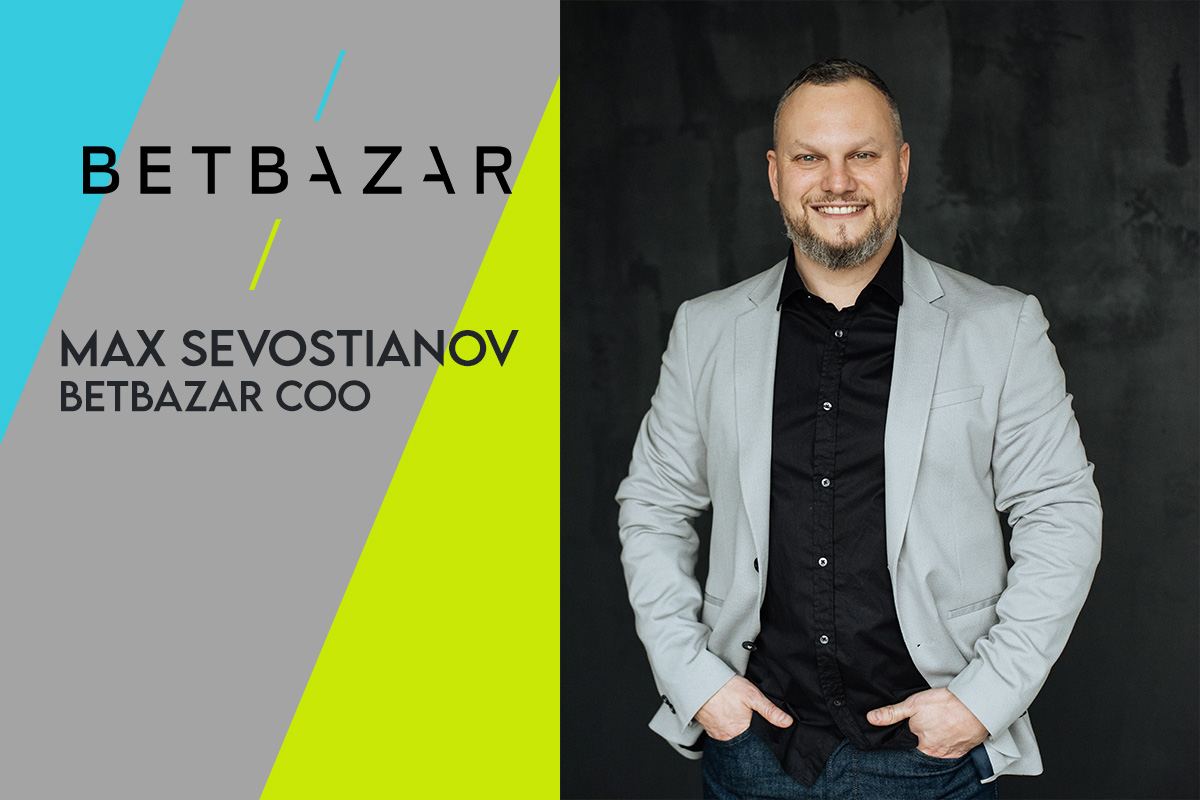 Reading Time:
3
minutes
Ahead of next week's highly-anticipated Prague Gaming and Tech Summit, Central and Eastern Europe (CEE's) largest betting and gaming industry conference we sat donm with Betbazar's COO Max Sevostianov for a quick chat.
We're really looking forward to the Prague Gaming & TECH Summit where we'll be talking about Betbazar's rich array of cutting-edge products and services. The event will provide a great opportunity for Betbazar to engage with other professionals in the sector, exchange ideas, and stay up-to-date on the latest trends and technologies shaping the industry's future.
As part of its growth strategy, Betbazar is also actively seeking new partnerships and collaborations that can help the company enhance its offerings and expand its reach.
By showcasing our products and services available within our B2B worldwide iGaming marketplace, Betbazar aims to capture the attention of potential partners and clients. Events like this provide an environment to demonstrate the company's commitment to connecting creators with buyers to accelerate growth powered by best-in-class products. – Betbazar COO Max Sevostianov
How big a role do CEE markets play in Betbazar's growth strategy for 2023 and beyond?
Betbazar identified the Central and Eastern European (CEE) region as a crucial area for growth and expansion in 2023 and beyond. The company recognizes the potential that the CEE markets offer, but also acknowledges that success in these markets will hinge on a variety of factors. Among these factors are regulatory compliance, effective marketing and localisation strategies, and the capacity to deliver competitive products and services that cater to the unique needs and preferences of players in the region.
Localised strategies play a vital role to help resonate with the diverse audiences in the CEE region. This includes tailoring marketing campaigns to the specific cultural nuances, languages, and preferences of players in each market. This approach means we're able to effectively communicate Betbazar's value proposition and establish a strong brand presence that appeals to regional audiences.
esports forms a strong part of the Betbazar service, what role do you see the vertical playing for operators?
Esports has emerged as a rapidly growing segment within the iGaming industry, and as a leading player in the space, Betbazar recognises its potential for attracting and retaining players. In particular, esports appeals to younger demographics, who are highly engaged with competitive gaming and represent a significant market opportunity for iGaming operators.
One of the most compelling aspects of esports is its global appeal. With millions of fans and players worldwide, operators that offer esports betting can tap into a vast and rapidly expanding market. This growth is fueled by the increasing popularity of competitive gaming across various genres and platforms.
The sheer volume of game formats and tournaments provides numerous betting options, catering to different interests and skill levels. Moreover, esports fosters opportunities for interaction and dialogue among fans, creating a sense of community and loyalty that can drive long-term engagement.
You recently added Prague-based Mancala Gaming to your iGaming offering, what do its games offer to Generation Y?
Generation Y, often recognised for their tech-savviness and preference for experiences over material possessions, has shown a strong inclination towards social and multiplayer gaming. This group also displays a particular interest in skill-based games, seeking challenges and the opportunity to showcase their abilities.
Mancala Gaming has strategically positioned itself to appeal to Generation Y by offering a diverse portfolio of games that cater to these preferences. The company's range of games features various themes and mechanics, including skill-based options that engage players seeking a challenge.
Beyond the gameplay itself, Mancala Gaming ensures that its portfolio is visually appealing and highly engaging. Recognising that Generation Y players are accustomed to frictionless and immersive gaming experiences, Mancala Gaming strives to provide graphics and designs that capture and maintain the attention of this audience.
Esports Championships Amplifies the Excitement of Highly Anticipated European Games in Poland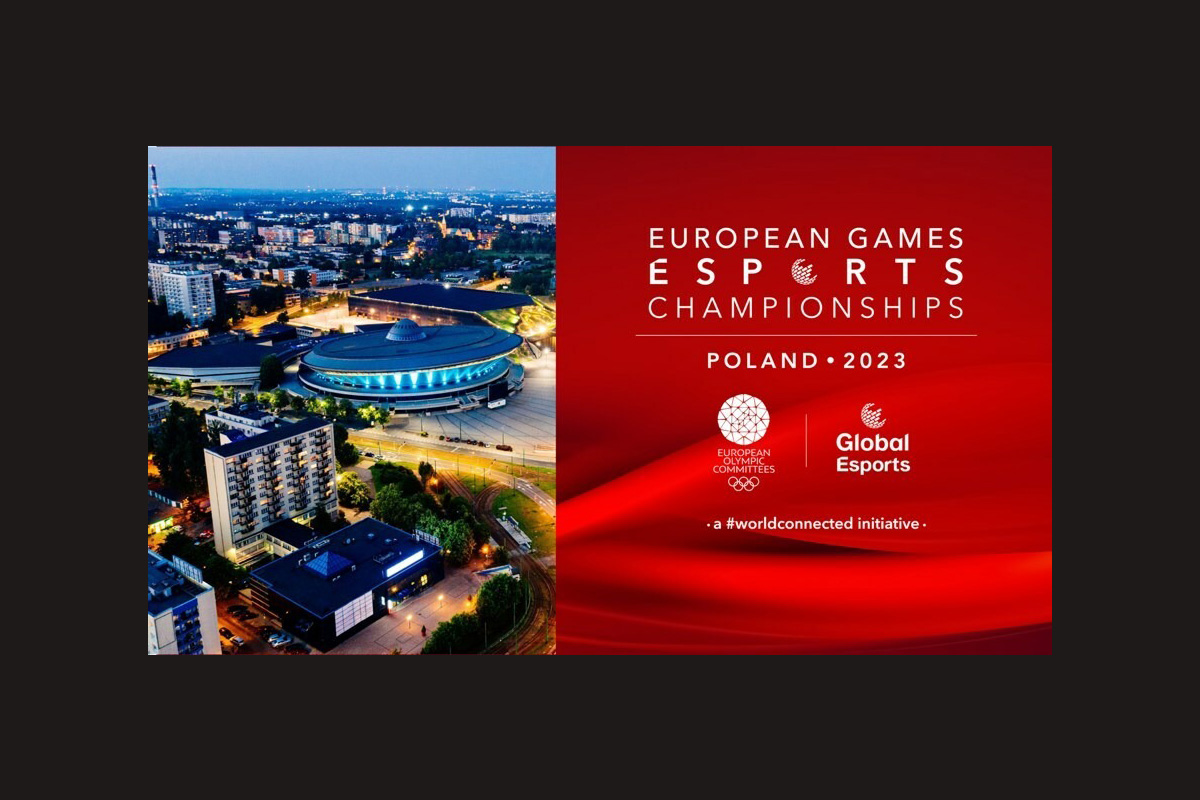 Reading Time:
2
minutes
The inaugural European Games Esports Championships (#EGE23) will welcome esports athletes and teams from across Europe to compete in two top esports titles – eFootball 2023 and Rocket League, this June.
The esports athletes will compete in parallel with the 7000 athletes representing 48 countries at the third edition of the European Games in Kraków and the Małopolska region of Poland. #EGE23 will add a whole new dimension of competition and entertainment to this grand sporting fiesta.
The Global Esports Federation and the European Olympic Committees confirmed that #EGE23 will run from June 30 to July 2. The International Congress Centre (MCK) in Katowice will become the epicentre of digital competition and is set to be a landmark event in the region's sporting calendar.
The Open and Women Categories for eFootball 2023 and Open Category for Rocket League at #EGE23 will allow esports athletes from across the continent to compete for national glory.
Commenting on the groundbreaking nature of #EGE23, Aurelia Ruetsch, GEF Board Member and Chair of the EGE23 Coordination Commission, said: "The European Games Esports Championships represents a pioneering moment for esports in Europe. Having been part of the team at the inaugural European Games Baku 2015, I am thrilled to see another first with the EOC as we convene top-level esports competitions alongside traditional sports, celebrating youth culture in the heart of Europe."
"We are delighted to see esports in this prestigious event – the European Games. The #EGE23 is a significant milestone in the development of esports in Europe. It's a joyful celebration of youth, esports, and sport all together," Chris Chan, President of the GEF, said.
In addition to the esports competitions, the #EGE23 will feature the GEFestival – a celebration of esports' inclusive culture, games, music and entertainment – and GEFcon, a global convention of thought leaders and idea creators in business, esports, sport and technology on an international stage for sharing and learning.
"The Esports Championships is an extraordinary addition to the European Games lineup and underscores the progressive vision of the diversity and inclusivity of the sports world, highlighting the common ground they share in terms of dedication, strategy, and the pursuit of excellence. We are delighted to collaborate with the Global Esports Federation on the first of many planned initiatives," Spyros Capralos, President of EOC, said.
Hasan Arat, Chair of the EOC Coordination Commission for the European Games 2023, said: "The EOC is delighted to have partnered with the Global Esports Federation to host the Esports Championships in Katowice this summer.
"Esports is hugely popular worldwide, especially among the younger generation, and as the European Games continues to look for ways to innovate and attract a younger audience, this is a significant step.
"The International Congress Center in Katowice will be the perfect venue for the competition, and I know that it will be a memorable occasion for all the esports athletes taking part."
IGT Upgrades WestLotto Central Lottery System with Aurora Deployment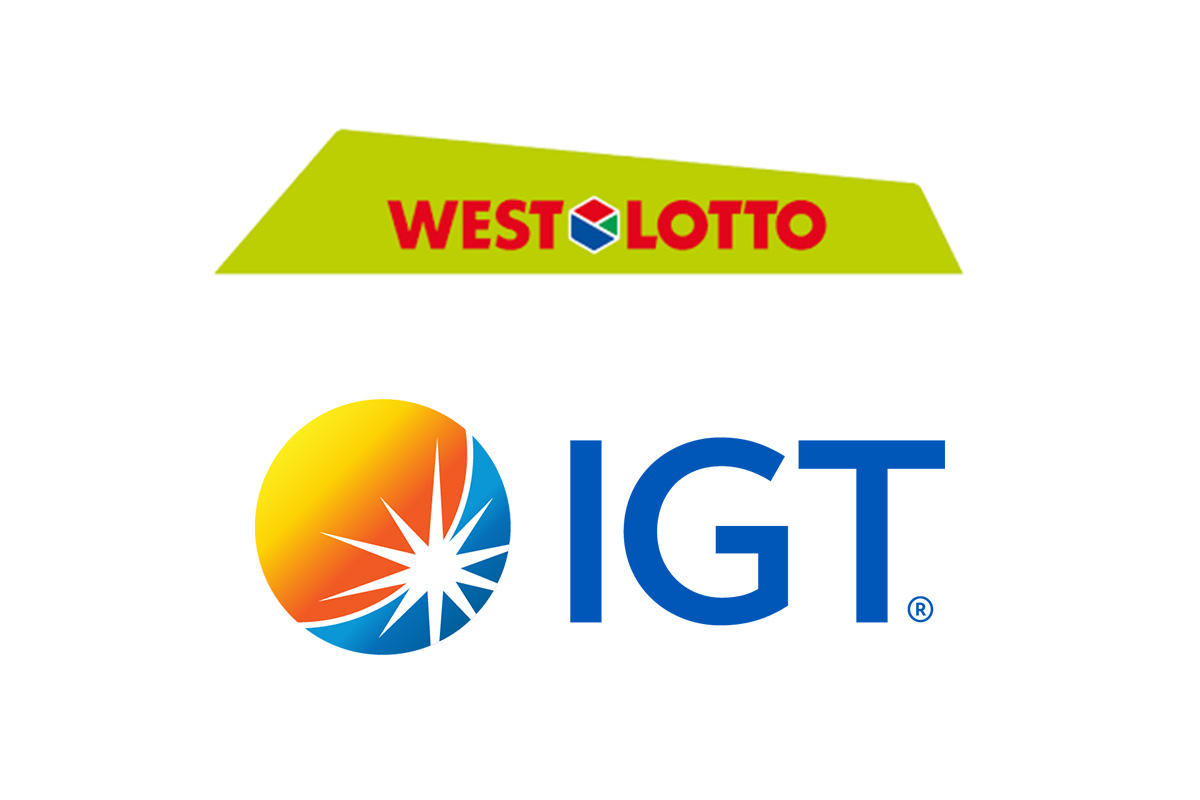 Reading Time:
< 1
minute
International Game Technology PLC announced that its subsidiary, IGT Global Services Limited, has signed a contract extension with Westdeutsche Lotterie GmbH & Co. OHG (WestLotto) to deliver IGT's powerful central lottery system, Aurora, and its related technologies. The contract extension is expected to run through at least 2031.
"IGT has provided WestLotto with world-class lottery solutions for more than 20 years and is the trusted partner for us to provide the best possible player experiences and to drive growth responsibly for our business. We look forward to modernizing our central system further through the implementation of Aurora and the many benefits its modules will present to our Lottery," Andreas Kötter, Co-CEO of WestLotto, said.
"IGT's global expertise and our extensive knowledge of the local lottery market complement each other perfectly. The partnership represents gaming of the future that is as innovative as it is secure and reputable," Christiane Jansen, Co-CEO of WestLotto, said.
"As Germany's largest lottery with over €1.7 billion in sales, WestLotto requires the sophistication, reliability and innovation that IGT's Aurora central system delivers. Our high-performing Aurora platform and its components will enable the Lottery to manage its business more efficiently, while providing premier player experiences and maximizing funds to good causes," said Jay Gendron, IGT Chief Operating Officer, Global Lottery.
As part of OMNIA, IGT's player-centric, omnichannel solution for lotteries, Aurora was developed to drive lottery innovation and profitability, and will offer enhanced reliability for WestLotto's high volume of transactions. It incorporates a suite of flexible solutions designed to manage, transform and further grow the Lottery's business. The platform will provide intuitive, user-friendly applications, tools and reporting capabilities which will handle all of WestLotto's transaction processing, game management and back-office operations.
Gamecity Hamburg Funds 6 Digital Game Prototypes with 410,000 Euros in its 20th Anniversary Year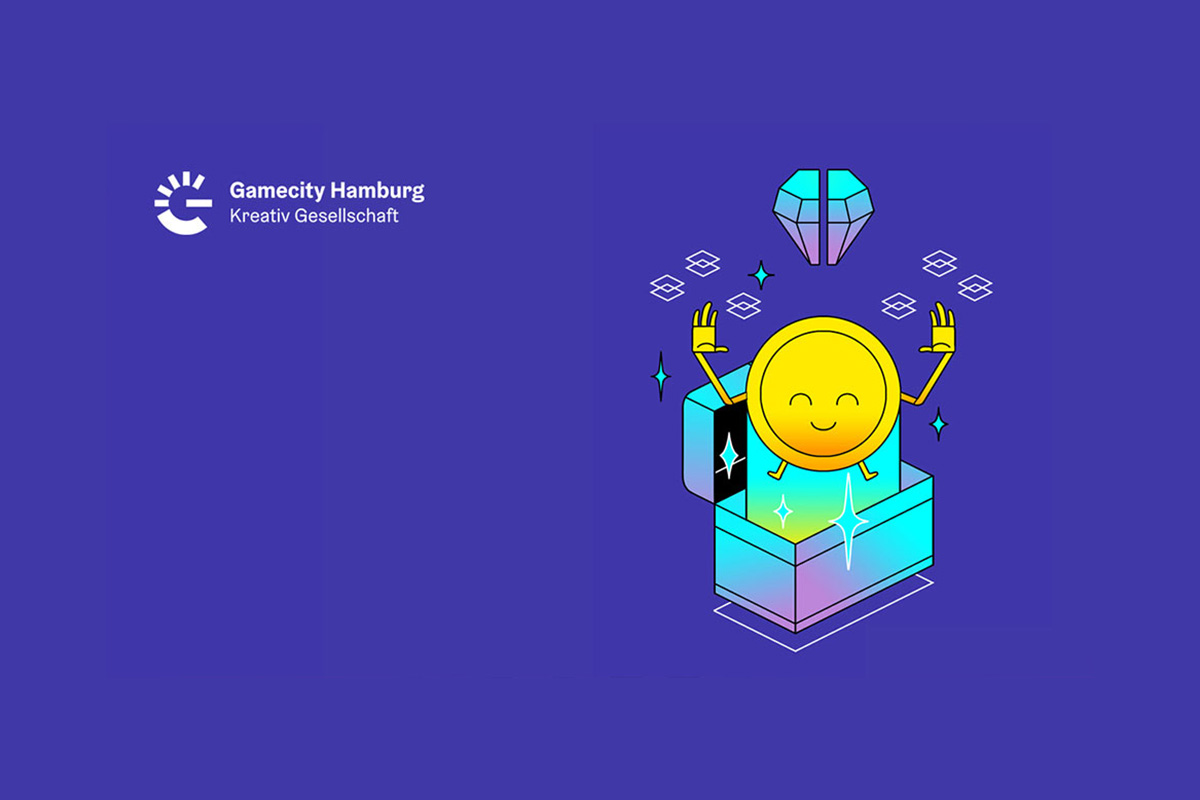 Reading Time:
3
minutes
In the 2023 funding round, Gamecity Hamburg is supporting six game projects with a total of 410,000 euros as part of the Prototype Funding programme. This funding for companies and start-ups based in Hamburg enables the development of prototypes of digital games with high market potential. Among the funding recipients are three start-ups that have previously successfully graduated from Gamecity Hamburg's Games Lift Incubator. The application phase for the incubator programme runs until June 20.
Once again, the awarding committee was impressed by the high quality of the submitted projects and decided to fully utilise the funding budget available for the 2023 Prototype Funding. The application phase for the next funding round will therefore start in spring 2024. Including this fifth funding round since 2020, the Prototype Funding supported the development of a total of 27 prototypes with 1,536,000 euros.
"The applications submitted show the positive effects of our further funding programs and offers for professionalization. Three teams of the projects funded in this round have already successfully completed our Games Lift incubator program. In addition to newly founded companies, experienced studios are also among the funding recipients. This once again shows the versatility and potential of Hamburg as a games location," Dennis Schoubye, Head of Gamecity Hamburg, said.
The funded projects 2023
METACORE by Amberdive Interactive – € 80,000
Project Renaissance by Tiny Roar – € 80,000
Reddie – ReRun of Reality by Curvature Games – € 80,000
Light of Atlantis by DrownTown – € 70.000
Stack 'Em Up by Godcomplex Games – € 70.000
How to Find Friends by Beardshaker Games – € 30.000
METACORE – Amberdive Interactive
Amberdive Interactive has further refined its co-op shooter METACORE in the Games Lift Incubator 2022. In teams of up to four, players fight their way through ruins on an alien planet and defend themselves against machine guards. Outstanding as a game mechanic are the multi-purpose cores – small high-tech spheres into which the players can transform themselves and which open many possibilities for team play.
Project Renaissance – Tiny Roar
In this point-and-click adventure game from established indie studio Tiny Roar (Wanderlust, XEL, Bomb Bots Arena, among others), players take on the role of Joy, who embarks on a path of self-knowledge after a baby literally falls into her hut. With Project Renaissance, Tiny Roar plans to appeal to genre fans as well as those who have avoided adventure games in the past.
Reddie – ReRun of Reality – Curvature Games
Curvature Games lets players conduct and immersively experience various experiments as the character "Reddie" in this innovative mixed-reality adventure. They switch dimensions and realities again and again to find the solution. By using mixed reality, the players also interact with the actual environment.
Light of Atlantis – DrownTown
In this 2D puzzle Metroidvania game with jump 'n' run elements, players do not control the lovingly drawn robot character in the underwater world of Atlantis, but the element "water" to solve puzzles and pass levels.
Stack 'Em Up – Godcomplex Games
Up to four players compete in this crazy multiplayer party game. The players suck up cute "slime packets" just like their fellow players. This is how the so-called "stacks" are created, which leads to involuntary teamwork. Godcomplex Games used the Games Lift Incubator 2022 to fine-tune the game idea.
How to Find Friends – Beardshaker Games
How to Find Friends is a cozy hidden object game in which players must find extraordinary creatures in large-scale patterns. The protagonists Witch & Owl help and narrate the enchanting background stories of the wondrous creatures to the players along the way.
From March 3 to April 5, a total of 24 developers, startups, and companies from Hamburg applied for Gamecity Hamburg's Prototype Funding. The awarding committee, consisting of Hamburg industry experts Nina Müller (Head of Publishing, Goodgame Studios), Jonas Hüsges (Publishing Director, Daedalic Entertainment), Valentina Birke (Head of Project, Indie Arena Booth/ Super Crowd Entertainment), Jens Unrau (Head of Department Media and Digital Economy of the Ministry of Culture and Media in Hamburg) and Dennis Schoubye (Head of Gamecity Hamburg) decided on the selection.
In addition to Prototype Funding, Gamecity Hamburg organises the annual Games Lift Incubator programme for all developers, teams, and start-ups from Hamburg's games industry, regardless of the status of their games project. Each year, the Games Lift Incubator supports five teams with 15,000 euros and a comprehensive coaching, mentoring, and workshop programme by experienced international experts from the games industry. The teams also receive one-year support in the form of individual mentoring to work on their games and project ideas and develop them further.
Teams and developers can currently apply for the Games Lift Incubator until June 20.