Worldwide Online Poker Market Size Is Predicted to Surpass Around $237.5 Billion by 2030, Rising At a Compound Annual Growth Rate (CAGR) of 13.5% | Latest Global Analysis by Zion Market Research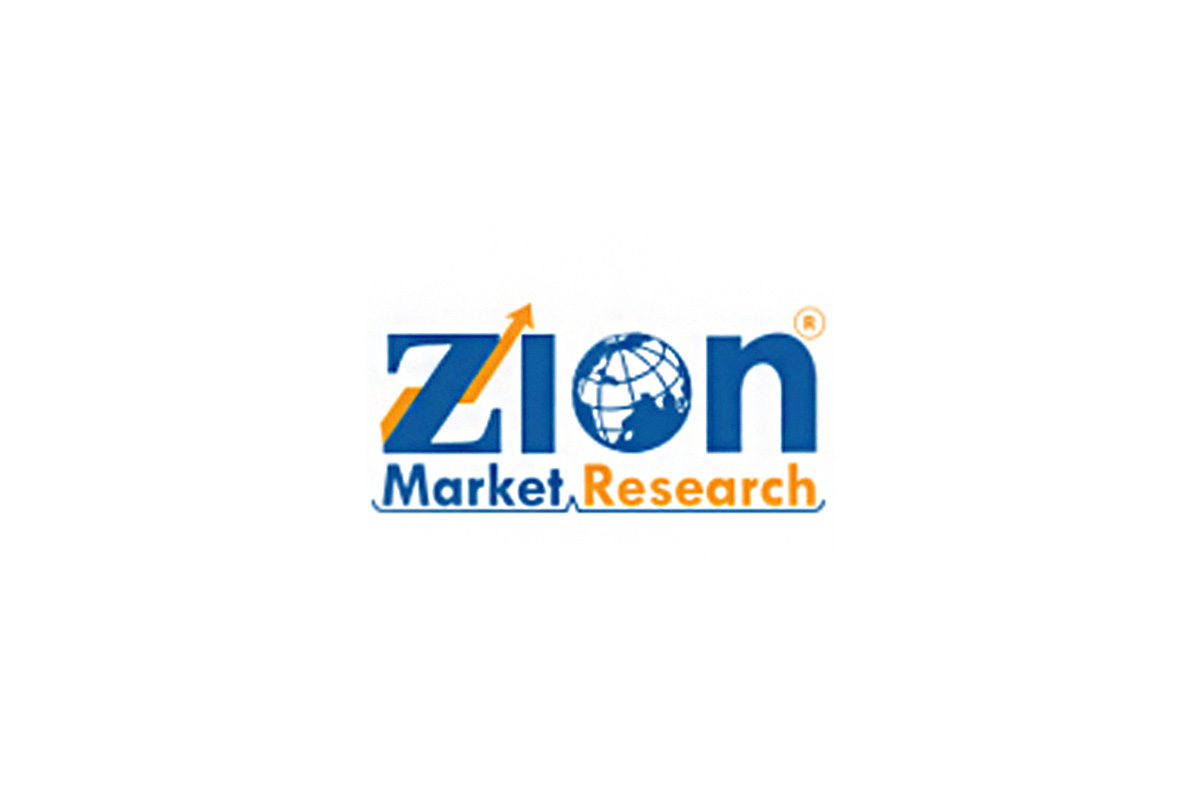 Reading Time:
9
minutes
Zion Market Research has published a new research report titled "Online Poker Market By Device Type (Mobile And Desktop), By End-User (Gambling Enthusiasts, Dabblers, And Social Exuberant) And By Region – Global And Regional Industry Overview, Market Intelligence, Comprehensive Analysis, Historical Data, And Forecasts 2023 – 2030" in its research database.
"According to the latest research study, the demand of global Online Poker Market size & share in terms of revenue was valued at USD 86.2 Billion in 2022 and it is expected to surpass around USD 237.5 billion mark by 2030, growing at a compound annual growth rate (CAGR) of approximately 13.5% during the forecast period 2023 to 2030."
What is/are Online Poker? How big is the Online Poker Industry?
Online poker has come a long way since its inception in the late 1990s. What was once a niche market has now become a multi-billion dollar industry, with millions of players around the world participating in cash games, tournaments, and other online events every day. In this article, we will take a closer look at the online poker market, its growth over the years, and its future prospects. In terms of revenue, the global online poker market size was valued at around USD 86.2 billion in 2022 and is projected to reach USD 237.5 billion, by 2030.
The first online poker site was launched in the late 1990s, and it was an instant hit with players. By the early 2000s, several more sites had emerged, and the online poker market was starting to take shape. However, it wasn't until 2003 that the industry really exploded, thanks to the televised World Series of Poker (WSOP) and the victory of an unknown amateur player named Chris Moneymaker.
Moneymaker won his way into the WSOP through an online satellite tournament, and he went on to win the main event, earning $2.5 million in prize money. His story captured the imagination of the public, and it sparked a huge surge in interest in online poker. The number of players signing up to online poker sites skyrocketed, and the industry grew rapidly as a result.
Online Poker Report Coverage & Overview:
Online poker is extremely popular and will only increase in popularity as smartphones become more widely used, Bitcoin and other digital currencies become more widely accepted, and casino websites become more easily accessible. Aiming to promote the desired level of confidence in the online betting business, technological developments coexist with the annual expansion of online poker. In gaming, for example, virtual reality creates a simulation of the surroundings; users can interact with them in real-time using specialized equipment such as gloves equipped with sensors. VR offers a more realistic gaming experience, higher sound quality, and realistic game design, and allows players to interact with other players and merchants. By creating new potential for growth, VR has helped improve the gaming experience in the market.
The proliferation of smartphones and easy access to casino games around the world. In addition, the widespread use of digital currency in online games and the availability of various payment methods are also greatly influencing the growth of the global online poker market. Also, increasing internet density, technological advancement, and easy availability of cost-effective mobile applications for betting are other factors that increase the demand of the online poker market, which in turn increases the growth of the target market.
(A free sample of this report is available upon request; please contact us for more information.)
Our Free Sample Report Consists of the Following:
Introduction, Overview, and in-depth industry analysis are all included in the 2023 updated report.
The COVID-19 Pandemic Outbreak Impact Analysis is included in the package
About 201+ Pages Research Report (Including Recent Research)
Provide detailed chapter-by-chapter guidance on Request
Updated Regional Analysis with Graphical Representation of Size, Share, and Trends for the Year 2023
Includes Tables and figures have been updated
The most recent version of the report includes the Top Market Players, their Business Strategies, Sales Volume, and Revenue Analysis
Zion Market Research research methodology
(Please note that the sample of this report has been modified to include the COVID-19 impact study prior to delivery.)
Global Online Poker Market: Growth Dynamics
During the forecast period, the online poker market is expected to experience growth due to the increasing adoption of smartphones and rising internet penetration. According to the GSMA, in January 2023, more than two-thirds of the world's population were using mobile phones, which accounted for 5.44 billion unique mobile users. Moreover, smartphones now make up about 80% of the mobile phones being used globally, and the number of cellular connections connected to smartphones is also growing. Similarly, the number of internet users is increasing, with 5.16 billion people expected to be using the internet by the beginning of 2023, representing 64.4% of the world's population. Recent data also indicates that the world's connected population has grown by nearly 100 million users in the 12 months leading up to January 2023. These facts suggest that the online poker market will experience growth globally.
Report Scope
| | |
| --- | --- |
| Report Attribute | Details |
| Market Size in 2022 | USD 86.2 Billion |
| Projected Market Size in 2030 | USD 237.5 Billion |
| CAGR Growth Rate | 13.5% CAGR |
| Base Year | 2022 |
| Forecast Years | 2023-2030 |
| Key Market Players | The 888 Group, PokerStars, GGPoker, Partypoker, Ignition Casino, Tencent, Playtika LTD, Zynga Inc., Arkadium, Baazi Games, Quadrific Media Pvt Ltd., Pocket52, BLITZ POKER, Americas Cardroom, BetOnline, Every game, True Poker, Bovada and Juicy Stakes among others. |
| Key Segment | By Device Type, By End-User, And By Region |
| Major Regions Covered | North America, Europe, Asia Pacific, Latin America, and the Middle East &, Africa |
| Purchase Options | Request customized purchase options to meet your research needs. |
Online Poker Market: Segmentation Analysis
The global online poker market is segmented based on device type, end-user, and region.
Based on the end-user, the global market is bifurcated into gambling enthusiasts, dabblers, and social exuberant. The gambling enthusiasts segment is anticipated to capture the highest market share over the forecast period. Online casinos allow people to pursue their hobbies right from their homes, from different devices, at any time of the day or night. Gambling enthusiasts who continue to learn the rules of various games like baccarat, poker, and blackjack to name a few can do so by playing free games or small-stakes games on different platforms. Over time, they can greatly improve their skills. Simply put, online casinos are a great option for gambling enthusiasts as they can win real money anytime, anywhere.
Based on the device type, the online poker industry is bifurcated into mobile and desktop. The desktop segment captures the largest market share during the forecast period. When compared to mobile phones and other devices, the desktop has a larger screen area that allows gamblers to appreciate the game's details and graphics. Furthermore, desktops' performance characteristics, such as audio quality, picture quality, and customizable storage capacity, enhance the gaming experience. These reasons have contributed to the expansion of the desktop-type segment.
The global Online Poker market is segmented as follows:
By Device Type
By End-User
Gambling Enthusiasts
Dabblers
Social Exuberant
Competitive Landscape
Some of the main competitors dominating the global Online Poker market include –
PokerStars
GGPoker
the 888 Group
Partypoker
Ignition Casino
Tencent
Playtika LTD
Zynga Inc.
Arkadium
Baazi Games
Quadrific Media Pvt Ltd.
Pocket52
BLITZ POKER
Americas Cardroom
BetOnline
Every game
True Poker
Bovada
Juicy Stakes
Key Insights from Primary Research:
According to the analysis shared by our research forecaster, the Online Poker market is likely to expand at a CAGR of around 13.5% during the forecast period (2023-2030).
In terms of revenue, the Online Poker market size was valued at around US$ 86.2 Billion in 2022 and is projected to reach US$ 237.5 billion by 2030.
The growing penetration of the internet coupled with the rising demand for smartphones is expected to fuel the growth of the online poker market over the forecast period.
Based on the device type, the desktop segment is expected to capture the largest market share over the forecast period.
Based on region, Europe is expected to dominate the market during the forecast period.
Key questions answered in this report:
What is the market size and growth rate forecast for Online Poker industry?
What are the main driving factors propelling the Online Poker Market forward?
What are the leading companies in the Online Poker Industry?
What segments does the Online Poker Market cover?
How can I receive a free copy of the Online Poker Market sample report and company profiles?
Key Offerings:
Market Size & Forecast by Revenue | 2023−2030
Market Dynamics – Leading Trends, Growth Drivers, Restraints, and Investment Opportunities
Market Segmentation – A detailed analysis By Device Type, By End-User, And By Region
Competitive Landscape – Top Key Vendors and Other Prominent Vendors
Regional Analysis:
Europe is expected to dominate the market during the forecast period. The growth in the region is attributed to the legalization of gambling games such as poker, sports betting, and others. These games are very popular in countries including Spain, Italy, France, and Germany. Moreover, the presence of high-speed internet coupled with the growing penetration of smartphones is another important factor that propels the market expansion in the region. For instance, as per Eurostat, the European Commission established a 2030 goal to have gigabit connectivity in every EU home and 5G coverage in every populated region.
The rollout of fixed very high-capacity network (VHCN) networks across the EU has already made major progress. Compared to 2013, only 16% of EU homes had access to high-speed internet in 2021. Low-density regions saw an improvement in VHCN connectivity as well. In the EU, the percentage of households with fixed VCHN connections grew from 4% to 37% between 2013 and 2021 in low-density areas. Despite these advancements, entry levels vary considerably between EU Member States as well as within many Member States depending on population density. In addition, according to the GSMA, Mobile technologies, and services contributed 4.6% of Europe's GDP in 2020, adding more than €740 billion in worth to the economy.
The mobile ecosystem also contributed significantly to the financing of the public sector, raising €84 billion in tax revenue, and supporting about 2.4 million employment (directly and indirectly). Up until 2030, 5G technologies will significantly boost the region's economy and affect important sectors like industry and public administration. Thus, these facts support the market expansion over the forecast period.
North America is expected to grow significantly during the forecast period. The regional growth is attributed to the growing digitalization and secure mobile solutions. In the US, three states, namely, Nevada, Pennsylvania, and New Jersey have gambling regulations, which are driving the market app demand. For instance, in July 2021, "Gambling Responsibly America," a responsible gaming software, was released by Entain PLC. The program was created by EPIC Risk Management and RG24/7. The app will give users access to tools for assistance and education for anyone who may be having problems with gambling. Thereby, driving the market growth over the forecast period.
The Asia Pacific is expected to grow at the highest CAGR during the forecast period. The expanded use of internet services, the increasing number of smartphones, and the easing of regulations governing betting online and gambling. For instance, according to the World Economic Forum, Smartphone usage is quite widespread in the majority of emerging countries. Smartphone penetration is higher in countries like Singapore (87%), Malaysia (83%), and Thailand (75%). However, the Philippines will see the largest rise in the smartphone market in 2020—more than 90%. Similarly, by 2025, the amount of mobile data consumed in South and Southeast Asia will triple, from 9.2 GB to 28.9 GB per person per month, according to the GSMA. Additionally, the use of cryptocurrencies for gambling has also increased as a result of the acceptance of bitcoins. Increased spending on leisure activities is expected to drive market growth over the forecast period, along with Asia Pacific's strong economic growth.
By Region
North America

U.S.
Canada
Rest of North America

Europe

France
UK
Spain
Germany
Italy
Rest of Europe

Asia Pacific

China
Japan
India
South Korea
Rest of Asia Pacific

The Middle East & Africa

Saudi Arabia
South Africa
Rest of the Middle East & Africa

Latin America

Brazil
Argentina
Rest of Latin America
Recent Developments
In November 2022, Entain, a gambling company headquartered in the United Kingdom, received five new licenses in Germany, including its first for online gaming and poker. The five-year licenses, granted by the Saxony-Anhalt State Administrative Office, will enable Entain's bwin, Ladbrokes, and SportingBet brands to offer online gambling.
In November 2022, PokerStars, the market leader in online poker, launched a brand-new Spin & Go offer that is only available in the specialized Italian market.
The Current State of the Online Poker Market
Despite the challenges of the past decade, the online poker market has remained strong. While it is difficult to get an accurate figure for the size of the market, estimates suggest that it is worth between $4 and $8 billion per year. There are hundreds of online poker sites currently operating, each offering a range of cash games, tournaments, and other events.
One of the key drivers of growth in the online poker market has been the rise of mobile gaming. Most online poker sites now offer mobile apps that allow players to access their accounts and play games on their smartphones or tablets. This has made online poker more accessible than ever before, and it has helped to attract a new generation of players.
Another factor that has contributed to the growth of the online poker market is the increasing popularity of e-sports. E-sports events such as the League of Legends World Championship and The International Dota 2 Championship offer multi-million dollar prize pools, and they attract huge audiences around the world. While online poker is not strictly an e-sport, it shares many of the same characteristics, such as the need for skill and strategy, and it has started to attract more attention from the e-sports community.
The Future of the Online Poker Market
Looking ahead, there are several trends that are likely to shape the future of the online poker market. One of the biggest is the continued expansion of the global online gambling industry. As more countries legalize online gambling, the market for online poker is likely to grow even further. For example, in 2020, Michigan became the latest state to legalize online gambling, and this is expected to create a significant new market for online poker operators.
Another trend that is likely to shape the future of the online poker market is the increasing use of blockchain technology. Blockchain technology has the potential to revolutionize online gambling by providing a secure, transparent, and decentralized platform for players to participate in games and transactions. Several blockchain-based online poker sites have already launched.
Online Poker Market: Opportunities
Adoption of blockchain technology
The adoption of blockchain technology has also had a big impact on the global online poker market expansion. In addition to conventional payment methods, blockchain payments are now being accepted by gambling apps and websites. For instance, BitStarz, a site for bitcoin gambling, has about 4 million regular users. The blockchain can ensure secure payments with transparency in gambling activity through blockchain ledgers. Gambling through cryptocurrency offers vast opportunities as they are fast and safe transactions. With fewer regulations and restrictions for cryptocurrency transactions, they are now widely used by users in online gambling. Thus, the adoption of blockchain technologies is expected to provide an attractive opportunity for market expansion over the forecast period.
LeoVegas Group granted three licenses to offer gaming software in Sweden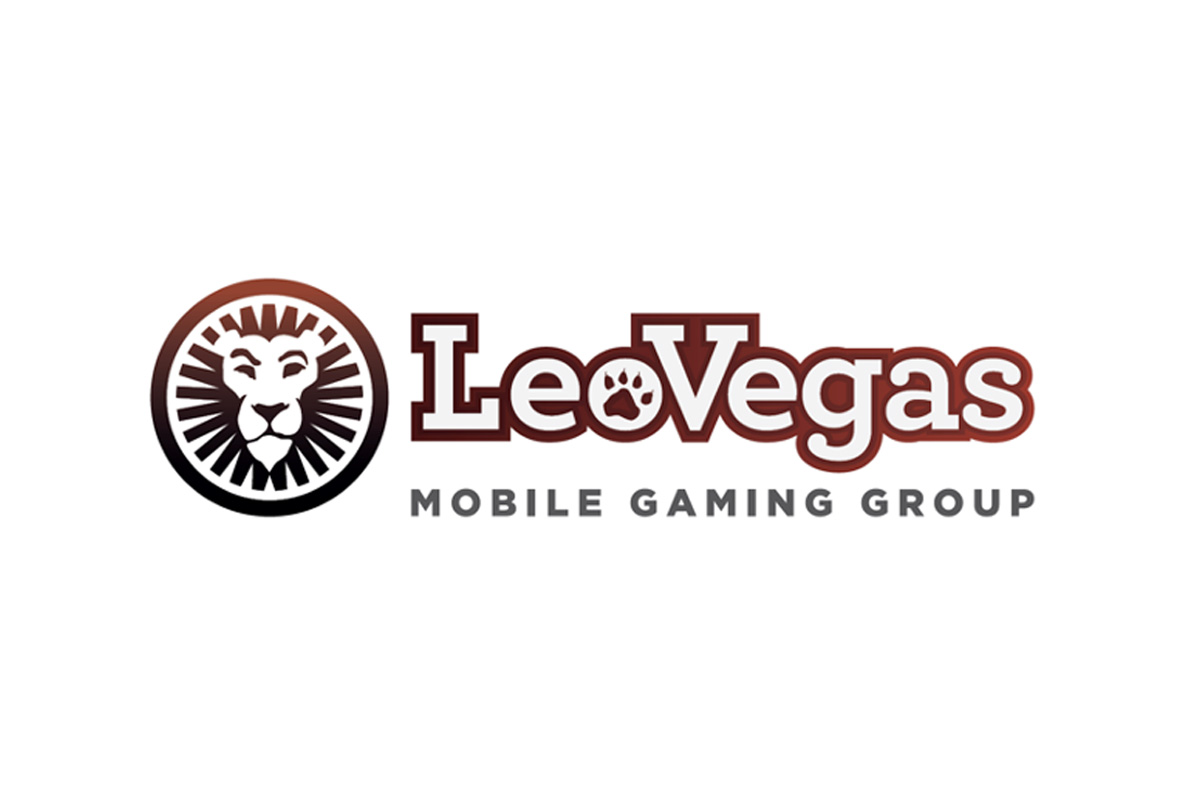 Reading Time:
2
minutes
LeoVegas Group has been granted three five-year licenses by the Swedish Gambling Authority—known as "B2B licenses"— to develop and offer gaming software in Sweden. These licenses, effective from 1 July 2023, have been granted to the Group's game studio Blue Guru Games and two platforms. Licenses are a prerequisite for providing software to licensed operators and an important step to prevent unlicensed gaming companies, consequently strengthening channelisation in the Swedish gaming market.
Since its inception, LeoVegas Group has experienced rapid growth, evolving from an operator into an integral player within the igaming industry's value chain via game and platform development. Effective from July 1, 2023, under the Swedish Gambling Act, companies involved in the manufacture, provision, installation, or modification of game software utilised in online gaming are required to possess a license.
LeoVegas Group has now been granted three five-year licenses—referred to as "B2B licenses"—by the Swedish Gambling Authority. These licenses have been conferred upon the Group's game studio Blue Guru Games, as well as the Group's two platforms (PAM).
Gustaf Hagman, CEO of LeoVegas Group, said "We welcome the introduction of B2B licenses, a decisive step towards mitigating the impact of key gaming software being simultaneously provided to licensed operators and unlicensed operators targeting Swedish players. With the new regulations in force, it is now critical that authorities focus on those suppliers deliberately undermining the Swedish licensing system by facilitating unlicensed gaming".
The 2019 initiation of Swedish gaming licenses marked a significant reform to regulate and supervise gaming companies operating in Sweden. This reform fortified regulations pertaining to marketing and consumer protection, while also ensuring substantial gambling tax revenues. The success of the B2B licensing system heavily depends on the Swedish Gambling Authority's capacity to restrict key gaming software intended for licensed Swedish companies from simultaneously being used by unlicensed operators seeking to attract Swedish players.
On 1 May, LeoVegas Group announced its intentions to acquire game developer Push Gaming, which is also licensed by the Swedish Gambling Authority and holds two B2B licenses. The acquisition is expected to be completed in the third quarter of 2023.
Casino Guru Awards presents The Most Ethical Approach to Marketing category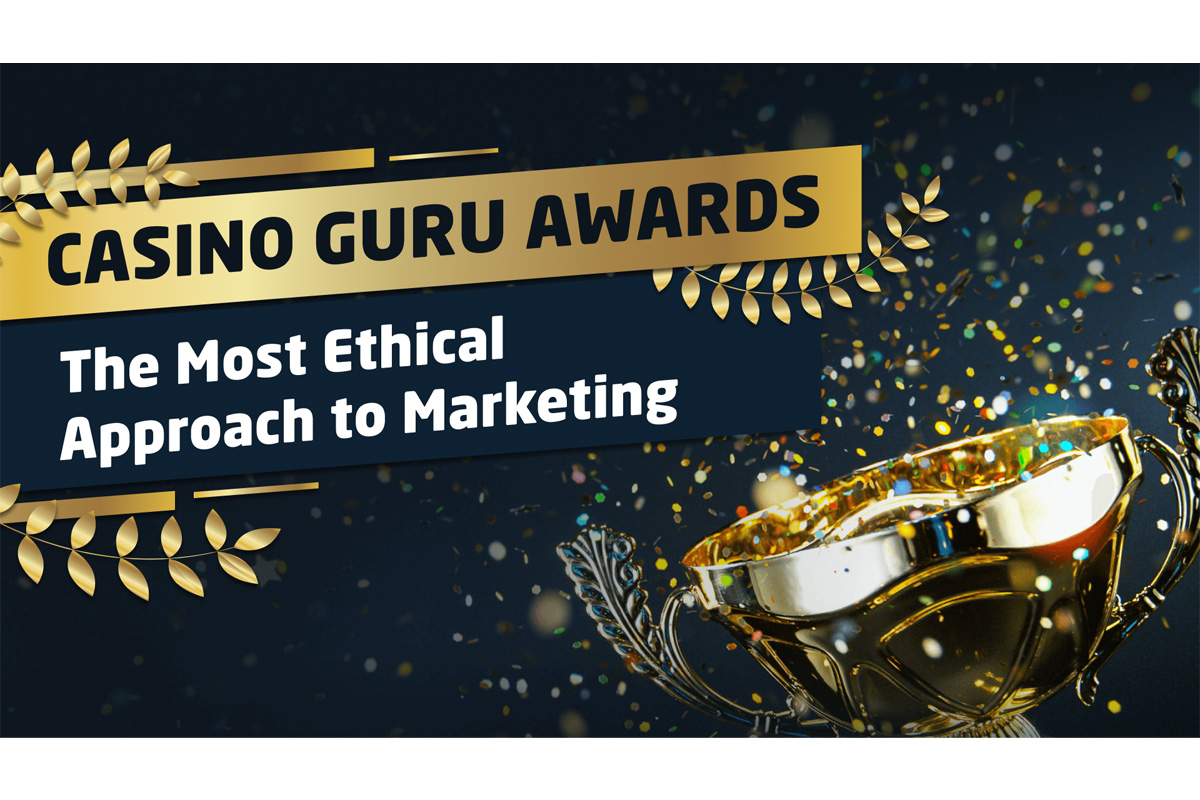 Reading Time:
2
minutes
Casino Guru Awards' 2nd edition is coming back on the core promise to provide one of the most equitable and fairest formats for industry stakeholders to distinguish their companies across numerous categories focused on responsibility and customer care. Since the first event, Casino Guru Awards has been actively thinking how to best capture the myriad efforts put into making the industry a better, safer, and more transparent place for consumers and businesses.
This has led the team to introduce The Most Ethical Approach to Marketing, nominations for which are now open. Companies applying in this category will have the opportunity to demonstrate that they apply robust standards to their advertising practices in making their gambling messages heard.
This category aims to recognize iGaming companies that showcase a strong commitment to responsible marketing practices. Our judges will be evaluating the style and content of marketing efforts and materials, such as newsletters, social media campaigns, and others, with a clear focus on ethical marketing practices and responsible messaging. Apart from Casino Guru's own judges, all applicants will be evaluated by an external panel of industry experts with vast experience in marketing, including:
Shane Stafford, Interim Head of Channel Marketing at Three Ireland
Martin Calvert, Marketing Director at ICS-digital
Dmitry Belianin, Chief Commercial Officer at Parimatch
James Bennett, Group Communications at EveryMatrix
The jury will weigh in on the strategies and tactics used by all nominees to promote their products and services. Applicants will be expected to clearly and unambiguously demonstrate how their marketing materials promote their brands while also accurately representing the risks associated with gambling and offering truthful and transparent information that is not ambiguous.
Casino Guru Awards Project Lead Daniela Kianicová, who is also one of the judges for the category, said: "The introduction of The Most Ethical Approach to Marketing category is a continuation of our ongoing commitment to making sure that we create a format that is ground-breaking and addresses the most urgent aspects of our industry, and shine light on the true torchbearers that have unflinching attitude towards doing the right thing.
We are looking forward to seeing robust examples of marketing ethics that put the consumer front and center and provide accurate, truthful, factual, and unambiguous information. An experienced panel of marketers will be weighing in to help shortlist, evaluate, and ultimately pick a winner in this important category." 
Nominations for Casino Guru Awards opened on May 15, 2023, and will be going through October 31, 2023. Shortlisted companies will be revealed on December 1, 2023, when the voting for Voice of the People category will begin as well. The official event will take place in February 2024.
SANDSOFT GAMES ANNOUNCES SECOND 'PRESS START' INTERNSHIP PROGRAM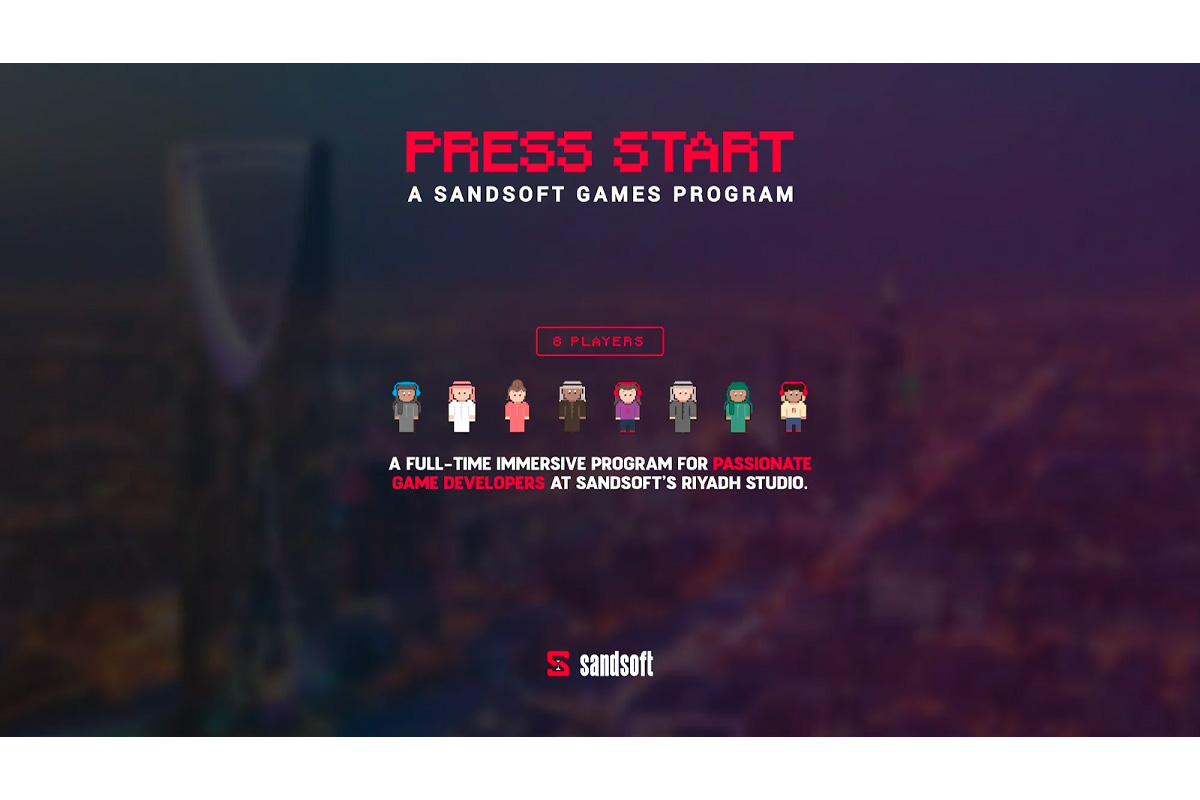 Reading Time:
2
minutes
Sandsoft Games – the mobile-first game developer, publisher and investor powered by AAA talent, is thrilled to announce the launch of the second season of its pioneering internship program, Press Start. Available to local residents with an interest in getting into the games industry, the full-time internships aim to foster and nurture exceptional talent for the gaming industry in Saudi Arabia.
Following the success of the first Press Start initiative which began in December 2022, aspiring games industry professionals are once again invited to embark on the journey of creating a playable mobile game within a span of six months. Aligned with Vision 2030, the Press Start initiative has been engineered to nurture diverse local talent and provide a boost to the regional games industry. The Press Start cohort will receive support from Sandsoft's leading industry experts in various areas, allowing them to specialize in one of three disciplines: design, art, or coding.
Successful applicants will work from Sandsoft's flagship Riyadh Studio, with access to cutting-edge equipment and resources. Press Start is overseen by a team of esteemed games industry veterans who have contributed to renowned gaming franchises like Candy Crush Saga, FIFA, World of Tanks, Need For Speed and more, including Sandsoft's Head of Studio in Riyadh, Yahsir Qureshi.
Yahsir Qureshi commented:
"Riyadh is a city full of exceptional, diverse talent and love of gaming. It's our job to identify this talent and help nurture future leaders who will shape the legacy of the KSA and global games industries. The tremendous success of our original Press Start program has been immensely rewarding for both the participants and Sandsoft Games as a whole, with a number of interns expected to join us as full time team members. Initiatives such as Press Start play a significant role in boosting employment prospects in the region and we can't wait to welcome a new cohort to our Riyadh studio."
Basem Alasmar, Game Designer at Sandsoft Games and member of the inaugural Press Start program, continued:
"When I first saw the program on LinkedIn, I was immediately drawn to the idea and the challenge it presented. Working in a gaming company has always been a dream of mine, so I was naturally intrigued. What captivated me even more were the experienced individuals at Sandsoft Games and the impressive game titles they had worked on. Their expertise and track record truly impressed me. This program continues to inspire me to strive for greatness, pushing me to create amazing things, learn extensively, and enhance my skills in my chosen field."
Press Start is open to Saudi Individuals of any age and educational background who have a demonstrable interest in game development and are available to work in Riyadh. Applications are open until July 7, 2023, at 23:59 AST.