Novomatic to Present Trend-Setting Highlights for APAC at G2E Asia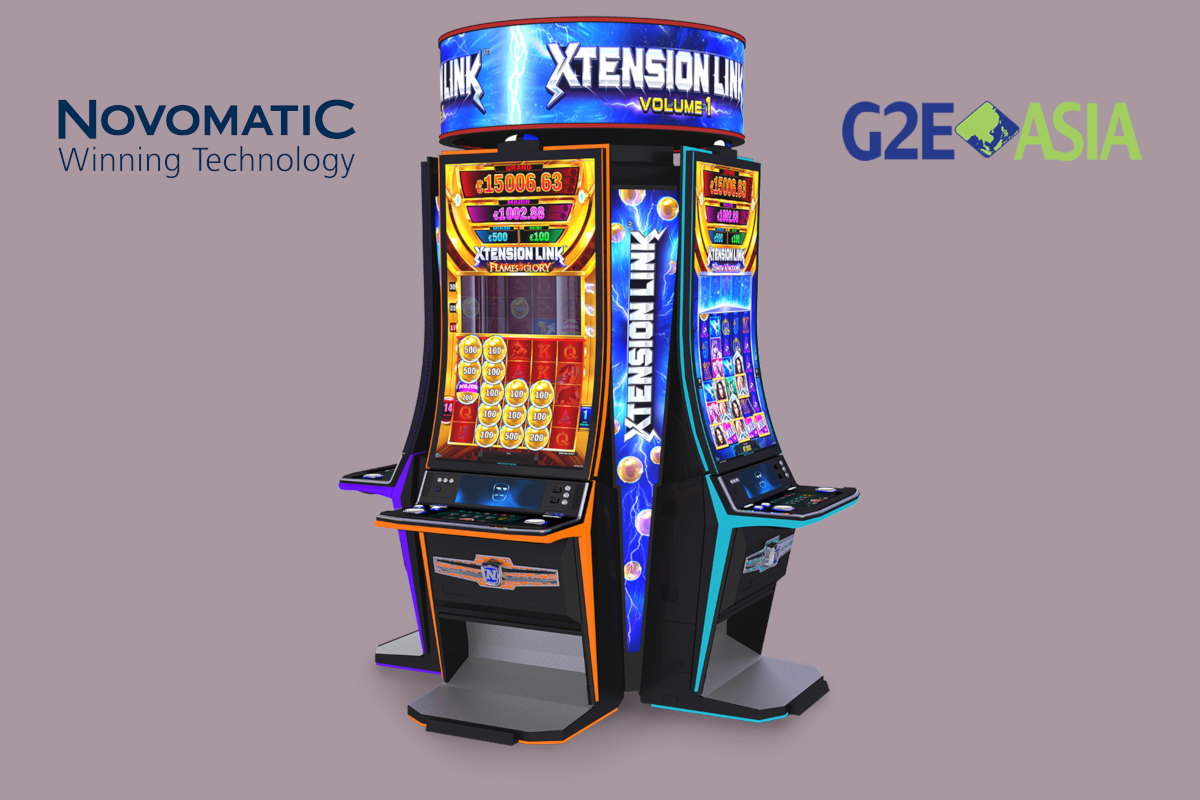 Reading Time:
2
minutes
The planned Novomatic show portfolio for G2E Asia, taking place from May 31 to June 1 at the Marina Bay Sands in Singapore, is an exciting array of multi-games and progressives, powerful ETGs and innovative sports betting kiosks, presented in a stunning range of cabinet hardware.
Novomatic returns to the G2E Asia 2023 with an exciting show display comprising all the company's latest trend-setting highlights for the region. Visitors at stand A338-B will discover a portfolio that epitomizes the innovative strength and broad diversity of Novomatic Winning Technologies.
At the center of the stand will be the latest cabinet launch, Black Edition II, in two versions. The Black Edition II 3.27 is the true successor of the original Black Edition with a setup of three characteristically angled 27-inch screens whereas the Black Edition II 1.49J exemplifies a modern approach, featuring a 49-inch J-curve monitor for the constantly growing range of Novomatic upright games and progressive titles.
Another cabinet highlight on display in Singapore will be the Diamond X 3.32 and 1.55J cabinet versions. This exciting achievement in cabinet design came in second at the recent Global Gaming Awards in London in the Product Launch of the Year category and has made a top impact in terms of customer interest and performance feedback right from the start. The Diamond X 1.55J was the first Novomatic upright machine with the J-curve single-screen monitor, which gives it a very sophisticated and modern look, especially with the indirect LED lighting concept. It will be on show at the G2E Asia with the exclusive Xtension Link in a top-performing set-up that yields clear above-floor-average and in many cases top-floor performance in numerous casinos across different markets.
Further progressive highlights at the show will be the Superia Golden Link Volume 1 and Superia Cash Connection Volume 2 linked multi-games, each with a gripping selection of titles, either with four jackpot levels or with two jackpot levels plus free games instead of mini and minor. Impera Line HD Edition 9 and Novo Line Interactive Edition X4 multi-game compendiums complement the slot display with sophisticated offers comprising both player favorites and new game releases.
For the region's traditional demand of premium ETG solutions, Novomatic will display the latest slant top releases, Executive SL 1.27 and Lotus SL 1.27 in a show set-up with the new Multi-Roulette wheel.
Premiering in the region will be the state-of-the-art sports betting kiosks: The table-top version Novomatic ActionBook Compact and the multi-screen version Novomatic ActionBook Plus deliver the perfect kiosk hardware solutions for all kinds of space and positioning requirements. Both are constantly growing their footprint internationally as well as in the United States as more and more jurisdictions legalize sports betting and operators seek to expand their offer.
"We are excited to be returning to G2E Asia and thrilled to present our top-performing portfolio of solutions for a region that has been affected unlike any other during the past few years," the Global Sales and Product Management Vice-President for Novomatic, Thomas Schmalzer, said. "We have an exceptional range of new products and attractive highlights with a great appeal for the region to show."
Macau's September Gaming Revenue Drops
Reading Time:
< 1
minutes
Despite the combined impact of Typhoon Saola and the lingering effects of the Covid-19 pandemic, Macau's casino industry has shown remarkable resilience. Gross gaming revenue (GGR) for September 2023 was US$1.86 billion, a 13% decrease from August, which was the industry's best post-COVID month, due to typhoon-related casino closures. However, year-on-year, the industry posted a 404% increase compared to September 2022, when pandemic restrictions were still in place.
Despite the September drop, the cumulative revenue for the first nine months of 2023 was US$16.1 billion. This represents a substantial 305% surge compared to the same period in 2022. The impressive rebound has brought the industry's total revenue close to the government's annual revenue projection, demonstrating the sector's strong recovery from the pandemic.
Macau's gaming industry, traditionally reliant on mainland Chinese high rollers, faces the necessity and pressure to transition away from this model. The economic recession that accompanied the Covid-19 pandemic, as well as Beijing's push for an overhaul of the gaming sector, have made it impossible for Macau authorities to maintain the status quo.
However, Macau's gaming industry has shown its ability to adapt and thrive amidst adversity. The city's transition towards a model less reliant on high rollers and more focused on mass-market visitors could potentially usher in a new era of sustainable growth for Macau's casino industry.
PA Media Group acquires leading horse racing data company iRace Media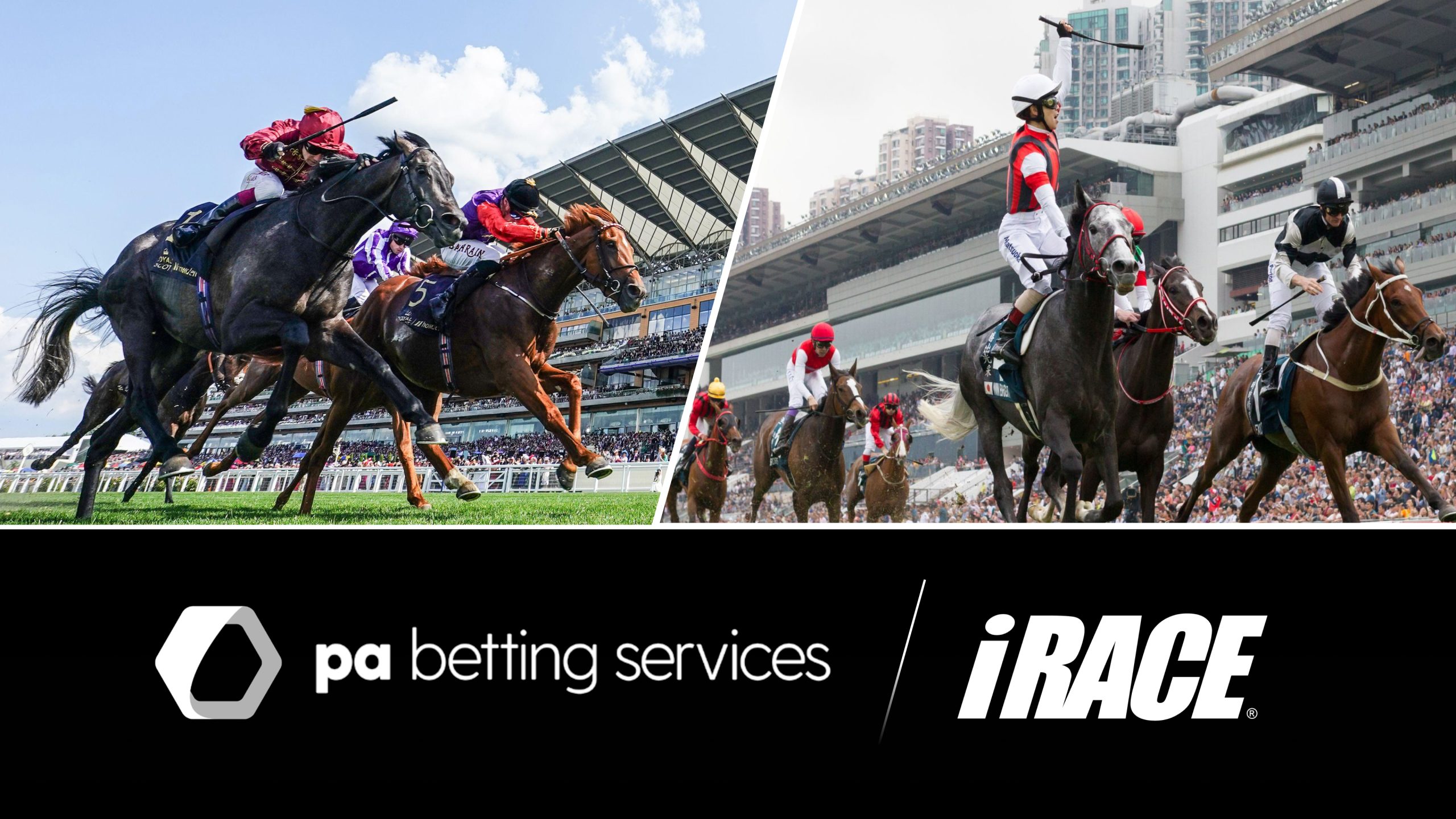 Reading Time:
2
minutes
PA Media Group has extended its global racing position with the acquisition of Asian racing data specialist iRace Media.
Based in Singapore, iRace Media is a leader in the Asian market, working with B2B customers such as The Hong Kong Jockey Club, Singapore Pools, 4Racing and Tabcorp to promote their racing coverage in the region via a range of data and content services, including form guides and interactive tipping content. Its services are built on the most comprehensive racing database in the region and it specialises in localising and translating its content for each of its customer's target markets. It also produces the award-winning publication "iRace", the most extensive racing form guide for consumers in Asia.
The acquisition complements the specialised racing knowledge provided by PA Betting Services and together the businesses will offer a wider proposition and enhanced value for customers, creating a global racing database and an expanded distribution network.
iRace Media will continue to operate as a stand-alone business under its CEO and founder, Steve Levar, and will provide expertise of the Asian market to PA Betting Services.
Clive Marshall, CEO of PA Media Group, commented: "PA has delivered content and data with unrivalled accuracy and integrity to our customers in the racing world for over 60 years. The acquisition of iRace Media allows us to expand our reach and services to rightsholders, bookmakers, affiliates and media partners in ever more relevant and creative ways, utilising the power of our global racing database and distribution."
"We are thrilled to embark on this journey with PA Betting Services," said Steve Levar, CEO and founder of iRace Media. "Through this acquisition, both companies will benefit from shared resources, expanded R&D capabilities, and a broader talent pool, enabling the development of racing solutions which will transform the racing landscape and create new growth opportunities."
Are slots losing popularity?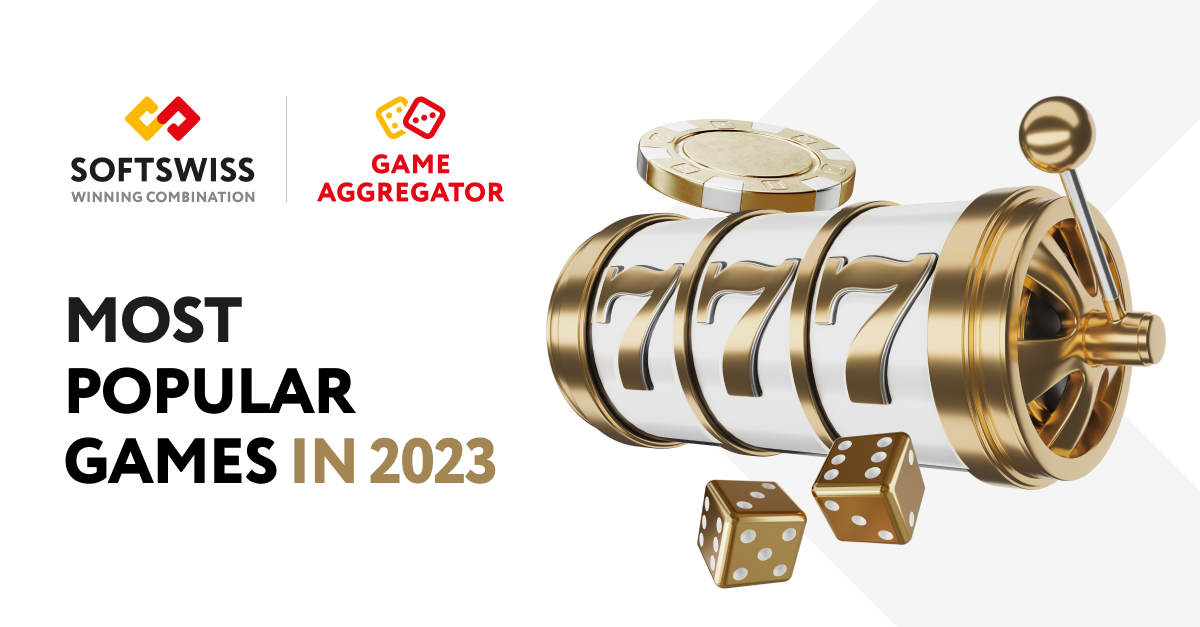 Reading Time:
4
minutes
What are the most popular games? What iGaming providers have achieved the greatest success? SOFTSWISS, an innovative company providing a complete ecosystem of comprehensive software solutions, shares valuable insights across regional markets.
The analysis presented is based on the Game Aggregator data spanning the second half of 2022 and the first half of 2023.
Europe
Slot games remain popular in Europe, even though they lost around five p.p. during H2 2022 and H1 2023. Despite this decline, their market share still exceeds 80% among the other gaming categories. In contrast,  card games improved their position by almost four p.p.
The top five most popular game categories underwent minor changes in Q2 2023. The Total Bets Sum in Craps games saw a substantial increase, growing 2.7 times in comparison to the previous quarter. This boost in performance secured the fifth position for this type of games in the top rankings, displacing casual games.
Gates of Olympys, Big Bamboo and Midas Golden Touch emerged as some  of the most popular games during the past year. Notably, the landscape of top games exhibited significant variations from quarter to quarter.
In the European gaming sector of 2022-2023,  top-performing game providers include Amatic, Amusnet (EGT), BGaming, Evolution, Pragmatic Play, Push Gaming, and Relax Gaming. Their positions in the rankings experienced subtle shifts from quarter to quarter.
Asia
The top five most popular game categories in Asia have exhibited a consistent trend since the final quarter of 2022. Slot games hold a prominent position  in the asian gaming landscape, with their  market share exceeding 80% compared to other categories.
Gates of Olympys claimed the title of the most popular game in Asia in Q4 2022, and has maintained its leading position since. Meanwhile, another popular game, Bonanza Billion, has experienced fluctuations in its rankings within  the top five since the end of the previous year. The Total Bets Sums of Aviator increased twofold during the first half of this year, propelling the game into a leadership position.  In contrast, the once-popular game, Hot Fruits, lost its foothold in the top rankings during the second quarter of 2023.
As for the most successful game providers in Asia, it should be noted that Evolution, Pragmatic Play and BGaming have continually jostled for positions within the top five over  the past four quarters under review. Play'n Go and Amatic ceded their places in the rankings  to 1spin4win and Amusnet (EGT), with the latter heading the list in Q2 2023.
Tatyana Kaminskaya, Head of SOFTSWISS Game Aggregator, comments: "The popularity of the Aviator game can be explained by simple interface and fast payouts. What sets it apart even further is its distinctive gameplay mechanics, which significantly differ from other crush games in the market. Notably, Aviator provides players with the illusion of "control" over the game, adding an extra level of excitement and intrigue."
Latin America
The top five of the most popular game categories in LatAm have remained consistent over the last year, with almost 60% of these categories dominated by  slots.
The current top five most popular games are as follows:
Roleta Brasileiri  – 8.27%
Aviator – 5.97%
Gates of Olympus – 5.24%
Sweet Bonanza  – 3.44%
Crazy Time – 3.14%
Notably, Aviator surged to the top in Q4 2022, experiencing a significant increase in the Total Bets Sum, nearly 170 mln euro more in comparison with the previous quarter. This success propelled its provider, Spribe, from the tenth place in Q3 2022 to the fourth in Q2 2023, displacing Play'n GO from the top five. Other providers, specifically Pragmatic Play, Evolution, Playtech, and BGaming, remained  in the top with minor shifts in their rankings over the past year.
The top five most popular games account for approximately 25% of the Total Bets Sum across all games in Latin America, while in Europe and Asia the same covers around 10%. Another noteworthy  market trend is the displacement of slots with roulette, and the growing preference for live games.
Carla Dualid, Regional Business Development Manager at SOFTSWISS in LatAm, comments: "Players in Latin America in the context of online gambling may differ from players in Europe in several ways. Most Latin American players bet through mobile devices and prefer online play. Local casino slot players tend to place small but regular bets, which distinguishes them from European online casino players, who, in turn, bet less frequently, but wager larger sums on slots. Speaking about the LatAm market, we should keep in mind that Brazil is the most active player in it. Such factors as economic potential, increasing Internet penetration, mobile accessibility, and regulatory changes are making the Brazilian market more attractive for operators."
About SOFTSWISS
SOFTSWISS is an international iGaming company supplying certified software solutions for managing gambling operations. The expert team, which counts 1,400 employees, is based in Malta, Poland, Georgia, and Belarus.  SOFTSWISS holds a number of gaming licences and provides one-stop-shop iGaming software solutions. The company has a vast product portfolio, including the Online Casino Platform, the Game Aggregator with thousands of casino games, the Affilka affiliate platform, the Sportsbook Platform and the Jackpot Aggregator. In 2013, SOFTSWISS was the first in the world to introduce a Bitcoin-optimised online casino solution.