Lion Gaming Partners with Oddin.gg to Supercharge Esports Offering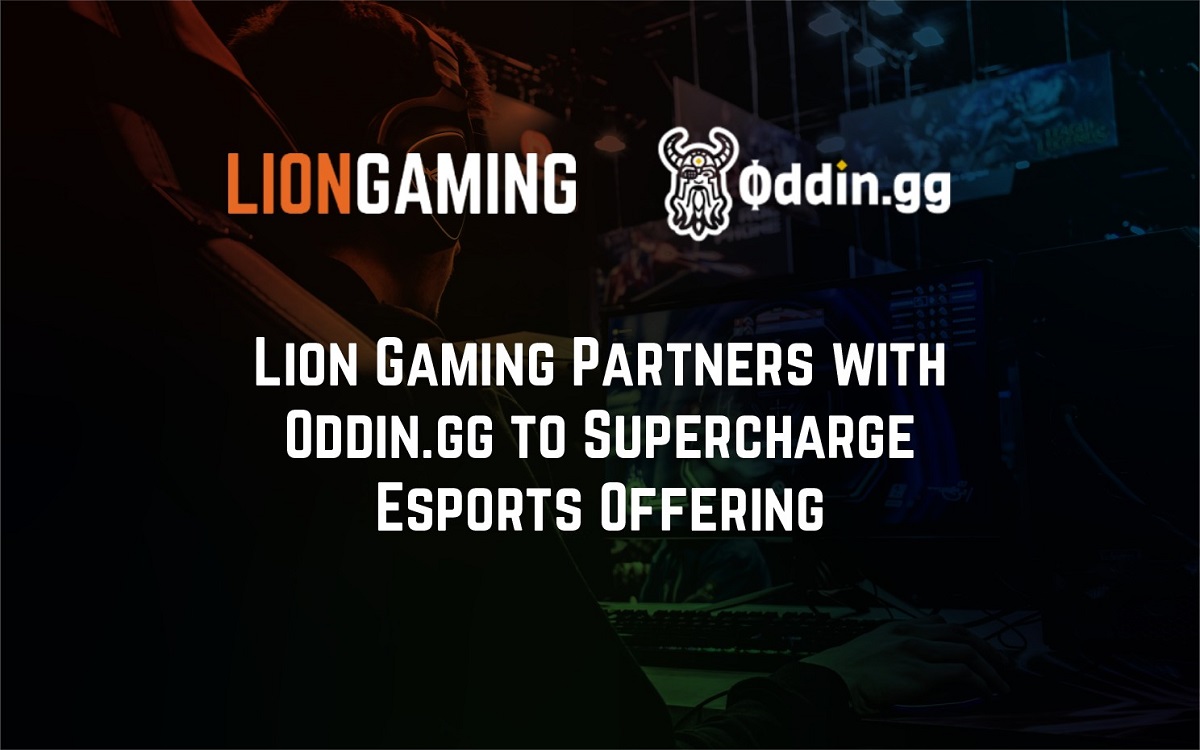 Reading Time:
< 1
minute
Lion Gaming, a leading online casino platform provider, is thrilled to announce its latest partnership with Oddin.gg, the leading B2B provider of esports betting solutions. This strategic integration will supercharge Lion Gaming's sportsbook platform by incorporating Oddin.gg's industry leading esports offering.
Recognized for its industry-leading capabilities, Oddin.gg boasts the highest number of live esports markets available in the market today. This integration will enable Lion Gaming to provide operators with an extensive range of live esports events and betting options, ensuring that players have access to the most comprehensive selection of esports markets available anywhere.
"Our partnership with Oddin.gg marks an important milestone for Lion Gaming as we continue to elevate our sportsbook platform and enhance our offerings," said Jason Poprawa, Head of Sportsbook at Lion Gaming. "By integrating Oddin.gg's impressive esports solutions, we are providing our partner operators and their players with an unrivaled gaming experience that combines seamless performance, a vast array of live esports markets, and the thrill of competitive esports. This collaboration reinforces our commitment to staying at the forefront of innovation in the industry."
Marek Suchar, Managing Director and Co-Founder at Oddin.gg, added: "We are very excited about our partnership with Lion Gaming by providing them our esports odds feed, risk management and widgets to support reaching their future goals: enabling the platform to cater to the growing demand for esports betting, offering an unmatched level of excitement and engagement for esports enthusiast worldwide. "
Lion Gaming's collaboration with Oddin.gg will enable the platform to cater to the growing demand for Esports betting, offering an unmatched level of excitement and engagement for esports enthusiasts worldwide.
Bollywood stake in Indian Esports; actor Tiger Shroff invests in Revenant Esports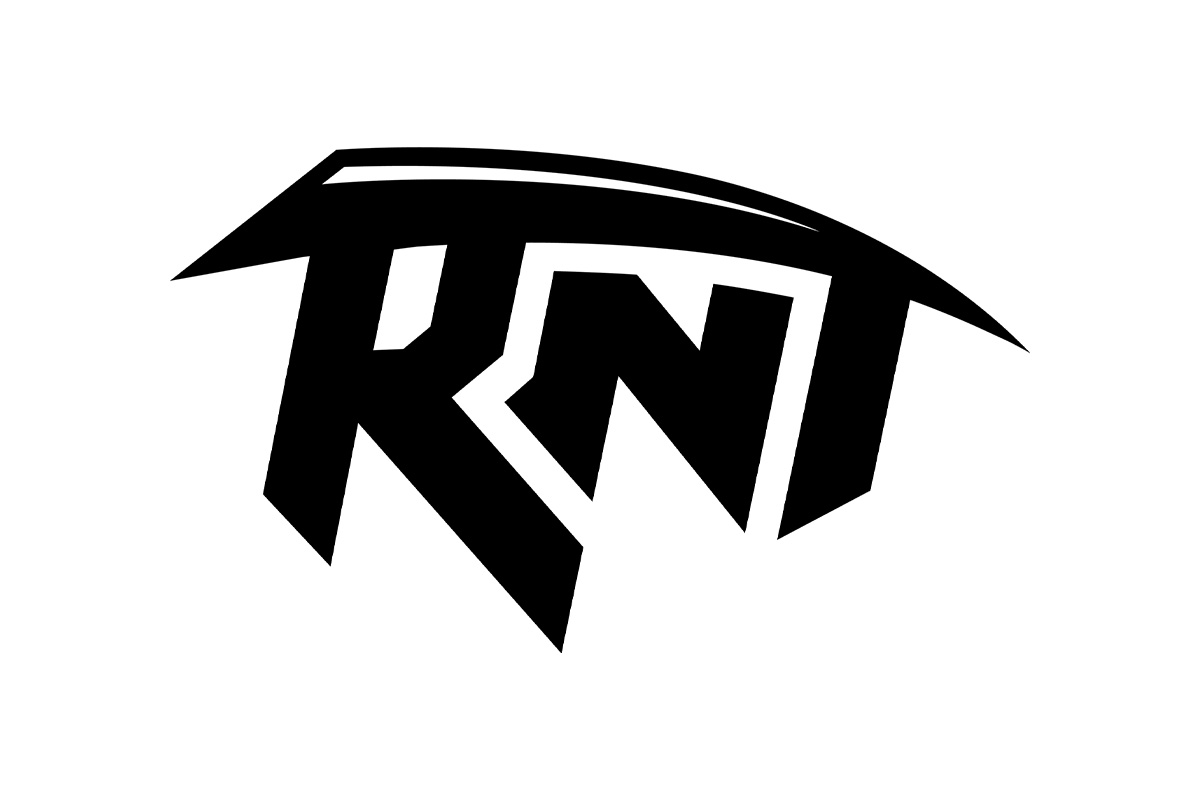 Reading Time:
3
minutes
The youngest action superstar, Tiger Shroff ensured Bollywood's foray into the Indian Esports industry with his decision to invest an undisclosed amount in Revenant Esports, one of India's fastest-growing esports teams. The decision was announced in a joint press release on Monday.
This strategic investment comes as a huge boost to Revenant Esports who now plans to utilize the latest funding to bolster their Esports rosters, content creators, and bootcamp infrastructure as well as invigorate their ambition of cementing Revenant Esports' name as the finest Esports organization in India and expanding its footprint globally.
"We are delighted to welcome Tiger Shroff to the Revenant Esports family. Everyone is well aware of his fondness for gaming and connects with the millennial and Gen Z audience. In Revenant he has the perfect platform to be more actively involved with the Indian gaming community. The entertainment industry starting to set foot in the world of gaming is massively beneficial to the industry as it helps spread awareness about its potential and importance among the not-so-informed Indian population. Tiger's massive fanbase and his zeal for gaming will accelerate our vision of creating an enriching and engaging ecosystem for our organization as well as for the Esports community as a whole," said Rohit Jagasia, CEO and Founder of Revenant Esports.
First-gen entrepreneur, Rohit initially started with a single-game roster in BGMI for Revenant Esports in 2021 which has now grown many folds with the organization presently having multiple content creators and multi-game rosters that not only compete in innumerable major Esports tournaments but also win laurels for the country.
Tiger Shroff shares a great passion for fitness, games, and MMA and is also an avid Esports enthusiast had made his passion for gaming known by engaging in various gaming activities in the past. The young superstar's decision has initiated the coming together of the two most powerful genres in cinema and esports-a cocktail of which has all the ingredients to be the most successful brand alliances.
Speaking on what this association means to him, Tiger Shroff said, "Revenant Esports is one of the biggest names of the Esports landscape in India and I am delighted to be a part of it. They have achieved commendable success in such a short span and with the gaming and Esports revolution taking the country by storm I am confident that Rohit's and my passion, knowledge, and vision will help us to achieve remarkable success and experience. Being an ardent gamer myself and having followed the industry closely, I also hope to use this association as a launchpad to more meaningful growth in the sector."
Revenant Esports boasts of being home to some of the country's best Esports talents as well as the leading content creators. The organization has proved its mettle on the regional and international stage by triumphing in multiple international tournaments such as the BGMI: Master Series(Star Sports) Valorant: Valorant Challengers League South Asia, Pokemon Unite: Asia Champions League 2023, Brawl Stars: ESL Masters Japan, Apex Legends: ALGS Split 2 playoffs, and CODM: World Championship 2021.
In recent times, they have brought on-board three of the most watched content creators in the Indian Gaming scene which are Emperor Plays, Bitty and Ayush is live and plans to add more valuable creators in the upcoming months.
Last year, their Pokemon Unite roster became the very first Indian team to represent the country at the Pokemon Unite World Championships in London.
As per the recently launched FICCI-EY report "Windows of Opportunity", the number of Esports players across all competitive level games in India increased from 600,000 in 2021 to 1 million in 2022, and it is expected to reach 2.5 million in 2023. The number of brands investing in Esports in India grew from 72 in 2021 to 80 in 2022, and it is estimated to reach 100 in 2023.
Revenant had recently onboarded high-profile brand associations with global brands like AMD, PUMA, CORSAIR and CYBEART. This investment from a key Bollywood icon further proves how the entertainment industry can leverage the Indian Esports industry with its limitless potential.
Virtus.pro is disbanding PUBG MOBILE roster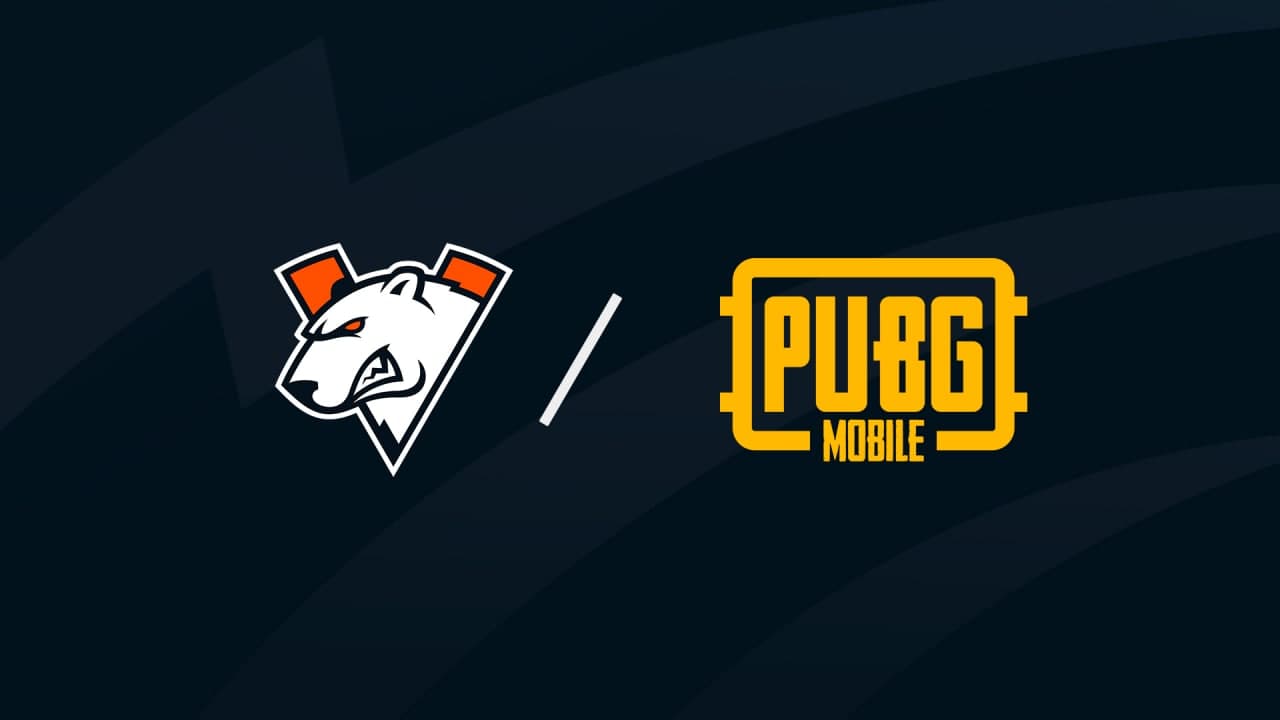 Reading Time:
< 1
minute
Virtus.pro says goodbye to the roster that represented the club in PUBG MOBILE. Players leave the club by mutual agreement and become free agents. We express our gratitude to Aleksey "Purp1e" Asanov, Monlam "OFHAZE" Tsydypov, Nelik "Folly" Prodan, Maxim "SINGLE" Starovetsky and coach Cristian-Roman "Kompot_trash" Corbu for their professionalism and dedication, and also wish them best of luck in their future careers.
In the two years since the signing of the first PUBG MOBILE roster, our club has gained significant experience in competitive mobile gaming, which should help us further develop this promising area. The club retains a slot in Europe, but we are also considering options with different squads in other regions. Stay tuned for more announcements!
Esports Championships Amplifies the Excitement of Highly Anticipated European Games in Poland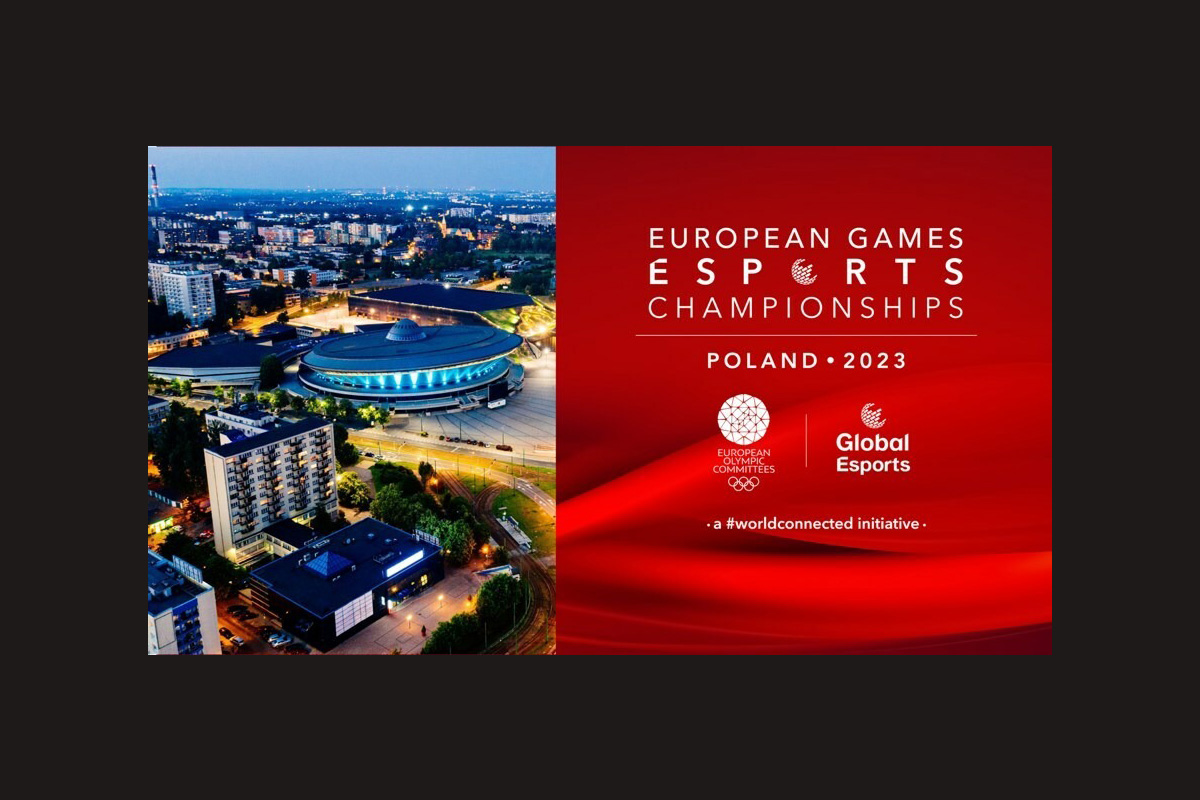 Reading Time:
2
minutes
The inaugural European Games Esports Championships (#EGE23) will welcome esports athletes and teams from across Europe to compete in two top esports titles – eFootball 2023 and Rocket League, this June.
The esports athletes will compete in parallel with the 7000 athletes representing 48 countries at the third edition of the European Games in Kraków and the Małopolska region of Poland. #EGE23 will add a whole new dimension of competition and entertainment to this grand sporting fiesta.
The Global Esports Federation and the European Olympic Committees confirmed that #EGE23 will run from June 30 to July 2. The International Congress Centre (MCK) in Katowice will become the epicentre of digital competition and is set to be a landmark event in the region's sporting calendar.
The Open and Women Categories for eFootball 2023 and Open Category for Rocket League at #EGE23 will allow esports athletes from across the continent to compete for national glory.
Commenting on the groundbreaking nature of #EGE23, Aurelia Ruetsch, GEF Board Member and Chair of the EGE23 Coordination Commission, said: "The European Games Esports Championships represents a pioneering moment for esports in Europe. Having been part of the team at the inaugural European Games Baku 2015, I am thrilled to see another first with the EOC as we convene top-level esports competitions alongside traditional sports, celebrating youth culture in the heart of Europe."
"We are delighted to see esports in this prestigious event – the European Games. The #EGE23 is a significant milestone in the development of esports in Europe. It's a joyful celebration of youth, esports, and sport all together," Chris Chan, President of the GEF, said.
In addition to the esports competitions, the #EGE23 will feature the GEFestival – a celebration of esports' inclusive culture, games, music and entertainment – and GEFcon, a global convention of thought leaders and idea creators in business, esports, sport and technology on an international stage for sharing and learning.
"The Esports Championships is an extraordinary addition to the European Games lineup and underscores the progressive vision of the diversity and inclusivity of the sports world, highlighting the common ground they share in terms of dedication, strategy, and the pursuit of excellence. We are delighted to collaborate with the Global Esports Federation on the first of many planned initiatives," Spyros Capralos, President of EOC, said.
Hasan Arat, Chair of the EOC Coordination Commission for the European Games 2023, said: "The EOC is delighted to have partnered with the Global Esports Federation to host the Esports Championships in Katowice this summer.
"Esports is hugely popular worldwide, especially among the younger generation, and as the European Games continues to look for ways to innovate and attract a younger audience, this is a significant step.
"The International Congress Center in Katowice will be the perfect venue for the competition, and I know that it will be a memorable occasion for all the esports athletes taking part."