Opera and ASUS partner to create special ASUS ROG edition of Opera GX, the browser for gamers ahead of Gamescom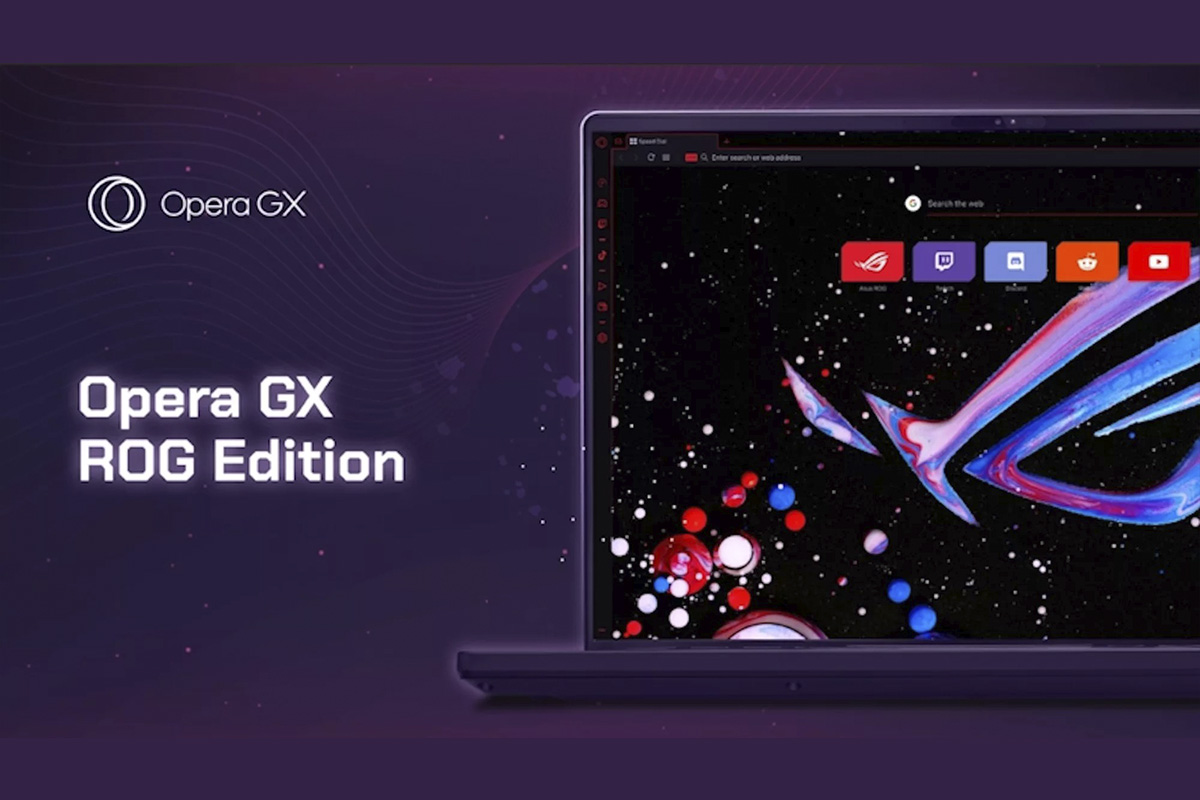 Reading Time:
2
minutes
Opera GX, the browser for gamers from Opera, has partnered with ASUS and the ASUS ROG brand (Republic of Gamers), a renowned gaming hardware and peripherals company, to create a unique browser experience for ROG users.
Utilizing its new partnership model for OEMs, Opera has collaborated with ASUS to develop a special edition of its award-winning Opera GX gaming browser, tailored and optimized for ROG products and users. The ROG browser features seamless ASUS Aura integration and offers exclusive ROG-themed backgrounds, background music, sounds and content such as the Electro Punk game.
The ROG browser comes packed with game-changing features, including CPU, RAM, and Network limiters, hundreds of customization options via GX Mods, and seamless integration with popular platforms like Discord and Twitch. Moreover, the browser's sidebar provides instant access to favorite messaging apps such as Twitch, TikTok, WhatsApp, and Instagram.
"Our innovative partnership model for Original Equipment Manufacturers (OEMs) allows us to team up with outstanding gaming brands like ASUS ROG to create truly distinctive browser experiences that keep users engaged with the brand, whether they are gaming, chatting with friends, or looking for their next purchase," said Mattijs de Valk, VP of Business Development Gaming at Opera. He added, "With ASUS, we've forged a technology partnership focused on achieving the best possible synergy between Opera GX and ASUS products."
Opera GX is now integrated with ASUS Aura, empowering users to personalize and synchronize RGB lighting effects across their beloved ASUS Aura hardware. This feature allows them to create custom lighting effects and animations that dynamically respond each time they open a tab, receive a message, or download a file.
Both ASUS ROG and Opera GX share a passion for innovation and a dedication to delivering exceptional experiences to gamers, which is why the companies are excited to be collaborating to create a best-in-class browser experience for our customers and to be presenting it ahead of Gamescom.
To enjoy the full ASUS experience and join the 22 million monthly Opera GX users, download the Opera GX ROG browser here.
RubyPlay Enters Italian Market with Expanded PokerStars Partnership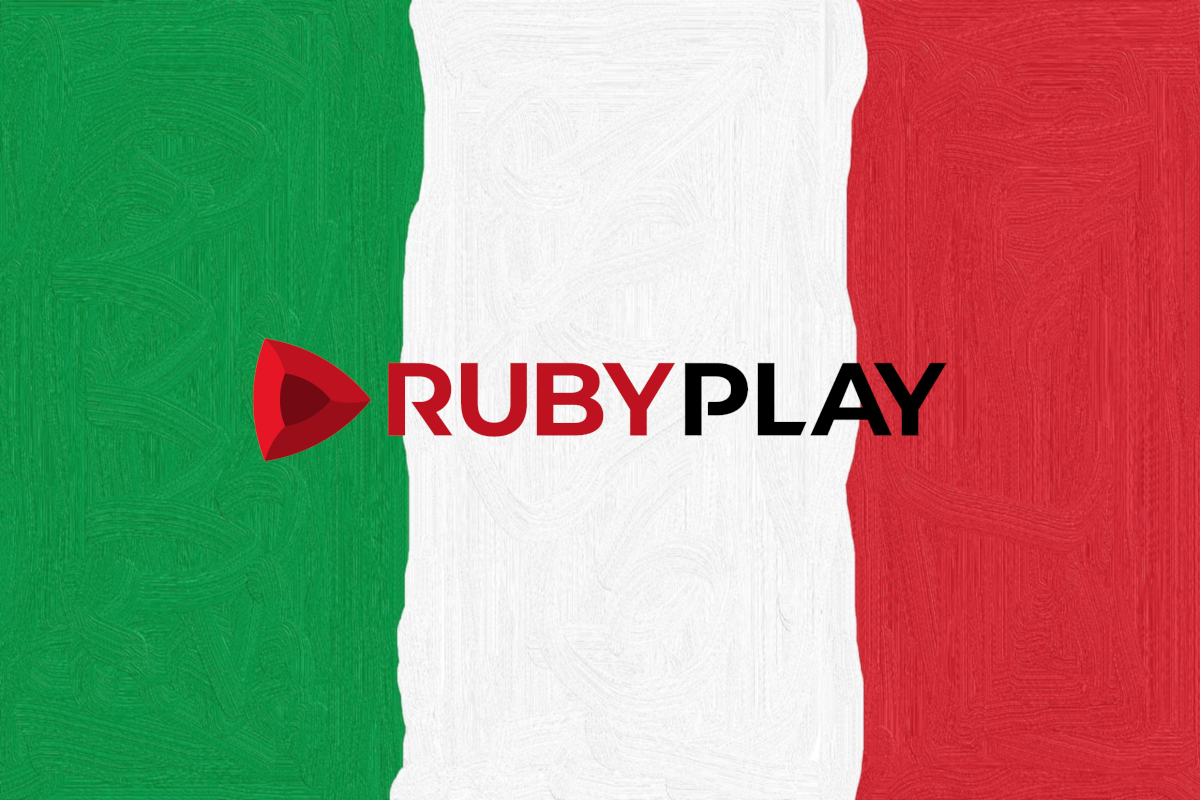 Reading Time:
< 1
minute
Deal follows milestone signing and direct integration earlier in 2023
RubyPlay, an innovative B2B iGaming development studio, is making its first direct integration within the Italian market after signing with leading operator and Flutter Entertainment brand PokerStars.
The expanded agreement follows a successful launch with the operator earlier in 2023, which saw RubyPlay's top-performing titles such as Shake Shake Money Tree and Diamond Explosion 7s go live.
The provider is set to create further bespoke titles for PokerStars in the near future, with Italian players now able to discover these alongside the rest of RubyPlay's dynamic, forward-thinking portfolio.
Italy is a key market for many in the iGaming industry and a significant development for RubyPlay. It comes after the recent launch of its acclaimed Immortal Ways franchise, which has seen the provider exceed its own records for retention and engagement.
The move underscores the provider's commitment to strategic growth in regulated markets worldwide and follows a year full of considerable growth. RubyPlay plans to extend its reach to the likes of Romania and Spain in 2024, continuing its strides in global expansion.
"We are proud to announce our expansion into the Italian market following a highly successful period with PokerStars," the Chief Product Officer for RubyPlay, Dr Eyal Loz, said. "This strategic move marks our first direct integration in Italy, a key market with a dedicated player base eager to explore our diverse content.
"Our commitment to global growth in regulated markets continues as we look forward to introducing our titles in Italy and soon in Romania and Spain, furthering our significant strides in the industry."
JOIN THE HUNT FOR HIDDEN GEMS IN PRAGMATIC PLAY'S LIVE GAME SHOW TREASURE ISLAND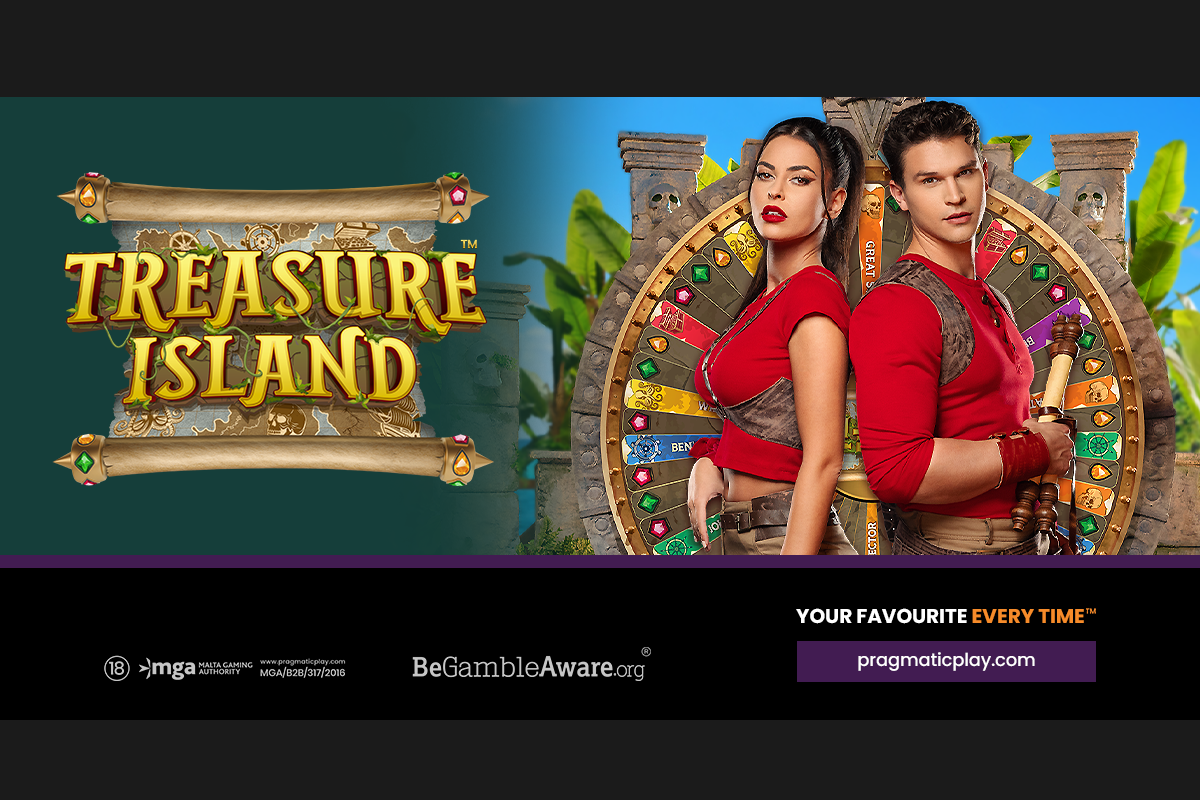 Reading Time:
< 1
minute
Pragmatic Play, a leading supplier to the iGaming industry, is taking players on an action-packed adventure in its latest Live Casino game show, Treasure Island.
Guided by a treasure map, players will discover an ancient wheel lined with gems, bonus games, and instant bonuses, each varying in frequency across the 54 sectors. Bets can be placed on one or more of these segments landing before the wheel spins up and the treasure hunt begins.
Topaz, Emerald and Ruby gems, along with two instant bonuses, Wild Collector and Great Scavenger, can award instant prizes.
Boasting seven games in one, Treasure Island also includes four bonus games: John Silver's Loot, Ben's Lost Marbles, Billy Bones' Map, and Captain Flint's Treasure. Each adds its own unique atmosphere, mechanics, and rewards to the gaming experience.
Treasure Island pairs a popular and familiar exploration theme with exciting live entertainment. It joins player-favourite game shows such as Vegas Ball Bonanza and Sweet Bonanza CandyLand in Pragmatic Play's leading Live Casino portfolio.
Irina Cornides, Chief Operating Officer at Pragmatic Play, said: "Treasure Island is an epic addition to Pragmatic Play's Live Casino range. Combining seven games in one with a popular theme and fast-paced gameplay, it's an expansive, immersive, and highly energetic game show that delivers a truly cinematic experience with rolling waves, shifting clouds, swaying trees, and other superb visual effects. Treasure Island is pure adventure."
Pragmatic Play currently produces up to eight Slot titles a month, while also delivering Live Casino, Virtual Sports and Bingo games as part of its multi-product portfolio, available through one single API.
VTuber Awards 2023 Finalist List Revealed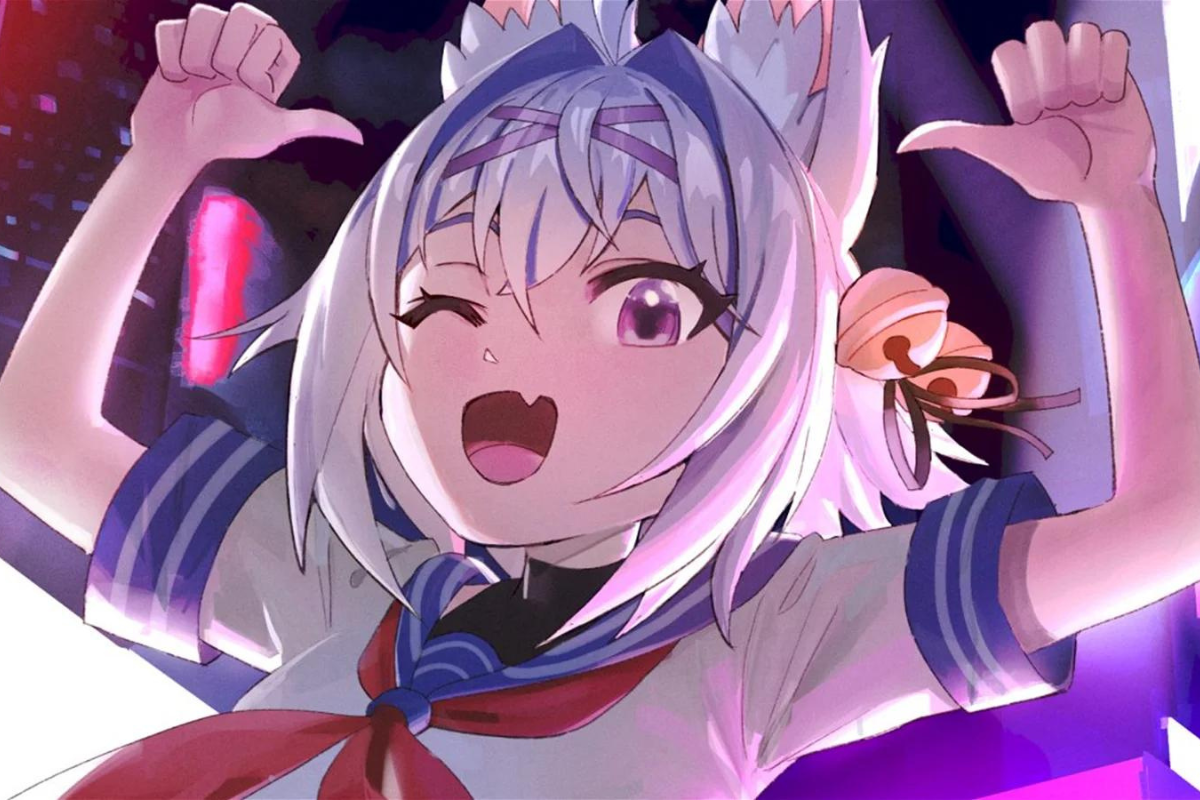 Reading Time:
2
minutes
The VTuber Awards, the prime award show celebrating VTubing culture and community worldwide, is excited to present the finalists of this year's event. The shortlist was carefully put together based on over 30,000 submissions to ensure that every submission was considered. Any VTuber, regardless of audience size, language, genre, or gender, was eligible to apply to ensure fairness and openness of the competition.
The next stage of the VTuber Awards, open voting, has already started! Fans can vote for their favorite VTuber from the list of finalists and thus bring them closer to victory. More votes mean more chances of winning. Voting deadline is December 11, 2023. To vote, please visit the official VTuber Awards website.
In total, winners must be selected in more than 20 categories. Below, you can see the nominees fighting for victory in their respective categories. The full list of the Awards finalists is also available on the website.
Best Art VTuber:
Yuniiho
Ninomae Ina'nis
Anny
Yoclesh
Best FPS VTuber:
Selen Tatsuki
Froot (Apricot)
Shu Yamino
Shishiro Botan
Best Music VTuber:
Nihmune
Mori Calliope
Hoshimachi Suisei
OBKatiekat
Best Minecraft VTuber:
Ceres Fauna
Henya the Genius
Kaela Kovalskia
Pomu Rainpuff
Best Tech VTuber:
Zentreya
Vedal987
CodeMiko
Projekt Melody
Funniest VTuber:
Chibidoki
K9Kuro
Zentreya
MurderCrumpet
Most Chaotic VTuber:
Chibidoki
Trickywi
Pipkin Pippa
Kobo Kanaeru
Best RolePlay/ASMR VTuber:
CottontailVA
Ceres Fauna
Sinder
Vox Akuma
LewdTuber of The Year:
Projekt Melody
FeFe
CottontailVA
Saruei
Hidden Gem:
Omi
Fufu
Caelum
Kaichinzu
Best Just Chatting/Zatsu VTuber:
Shylily
Takanashi Kiara
MataraKan
Gosegu
VTuber Clipper:
Cooksie
LowEffortClips
RoachChan
Sakasandayo
VTuber Parent of The Year:
Dyarikku
Jjinomu
Iron Vertex
2wintails
Most Dedicated Fan Base:
Chumbuds (Gawr Gura)
Kindred (Vox Akuma)
Guildies (Shxtou)
Noombas (Nihmune)
Rising VTuber Org:
Vchiban
Phase Connect
V-Dere
3:00 AM
Best VTuber Organization:
Vshojo
Hololive
Idol
Nijisanji
Best Philanthropic Event:
Vexoria's Survivors.org Charity Stream
Mika Melatika's 60 Hour Charity Marathon
Vox Akuma's SAVE Charity Stream
Best Concert Event:
Candy Pop Explosion
Connect the World
Isegye Festival
Best Streamed Event:
Hololive Sports Festival
Vsaikyo
Ironmouse Subathon
Stream Game of The Year:
Suika Game
Holocure
Only Up
Baldur's Gate 3
Miss VTuber:
Ironmouse
AmaLee
Silvervale
Elira Pendora
Rising Star:
Sinder
Camila
Bbyruthless
Henya the Genius
League of Their Own:
Onigiri
Fuwamoco
Zentreya
Houshou Marine
Gamer of The Year:
Selen Tatsuki
Kuzuha
Rainhoe
Koseki Bijou
VTuber of The Year:
Ironmouse
Hyakumantenbara Salome
Usada Pekora
Shylily
The winners will be announced during the gala evening on December 16, 2023. The VTuber Awards will be produced by WePlay Studios and hosted live at the WePlay Esports Arena Los Angeles, with an open broadcast on Filian's Twitch channel.
The VTuber Awards is the first major award show dedicated exclusively to virtual creators and their contribution to streaming culture. Hosted by Filian in collaboration with Mythic Talent, the event is intended to celebrate all VTubers worldwide.