Esports Betting in Central & Eastern Europe: Oddin.gg Sponsors Hipther's GamingTECH CEE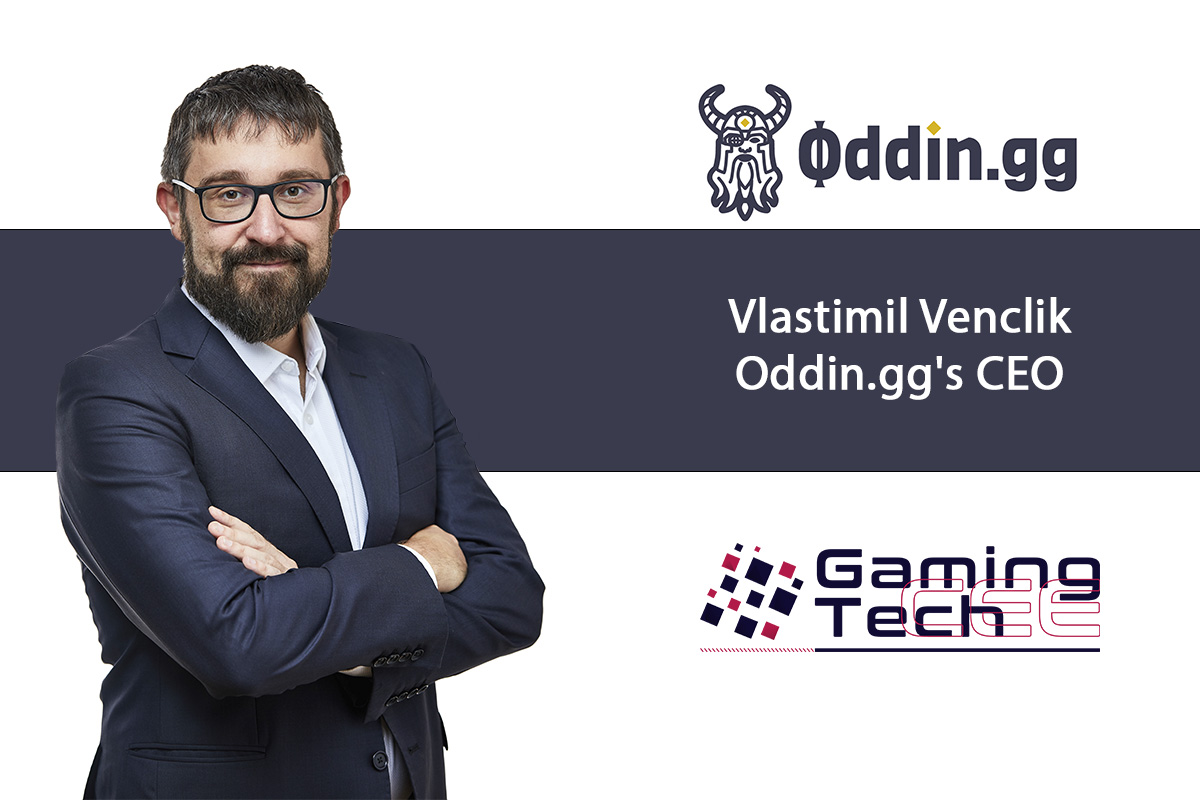 Reading Time:
4
minutes
HIPTHER Agency is excited to introduce the Sponsors of the highly-anticipated GamingTECH CEE Summit, taking place on September 26-27, 2023, in Budapest!
The #hipthers are delighted to announce Oddin.gg, the world-leading B2B esports betting solutions provider, as the Badge Sponsors of GamingTECH CEE, the most popular in person event for the iGaming industry in the region of Central and Eastern Europe!
We sat down with Oddin's co-founder and CEO, Vlastimil Venclik, to find out more about the company's history, their success story, and Oddin's position in the CEE region.
Hello, Vlas, thank you for taking the time to talk with us! Can you please introduce yourself and tell us and our readers a bit about your role at Oddin.gg?
My background is in Cybernetics and Intelligent Buildings, my work experience is mainly connected to software development. I started as a mobile developer, then transitioned to cloud and finally ended with AI. My esports journey began in 2015, when I joined one of the first esports startups. Unfortunately the market was not ready at that time and we went bust. I felt that there is still potential and co-founded Oddin.gg in 2018. We became a multi-award winning B2B provider of esports odds feed, risk management, and iFrame solutions. I am leading the IT, Business Intelligence and data processing part of the company, along with the top-level leadership duties.
Esports have been the talk of the industry since the early 2010s, touted as "the future of the iGaming industry", and during the pandemic many sports-based titles became the go-to sportsbook options in lieu of real life events. What is the position of eSports in the market today?
We are now in the fully recovered market that has shaken off all the anomalies caused by Covid. Esports as an industry is definitely going through consolidation: teams, brands, platforms, all parts of the ecosystem can't go forward only on the initial enthusiasm and are professionalizing. There will be winners and losers in this process. Even so, all key metrics are showing significant growth. Revenue in the esports market is projected to reach US $10 billion this year. Revenue is expected to show an annual growth rate (CAGR 2023-2028) of at least 8 %, but up to 13 % The largest market in esports is the one we mainly operate in: esports betting. Its market volume should reach US$ 10 bn in 2023, and estimated 24 bn USD in 2028, and we have so much space in offering much higher bettor engagement, much more fun when spectating esports.
Oddin.gg is a world-leading B2B esports betting solutions provider. What is "esports betting" exactly, and what do Oddin's offerings entail?
Esports betting is the act of placing wagers on the outcomes of professional video game matches and tournaments, just like you would in traditional sports. The main difference is that online games, especially when played by professional esports teams whose number of actions per minute is just astonishing, are generating huge volumes of data every second. Maybe only the NFL is comparable to the volume and quality of analyzed data of player actions and the whole match. At Oddin.gg, we provide a comprehensive suite of solutions for businesses wanting to delve into esports betting. This includes the very construction of the odds feeds, providing risk management, that means guardian anomalies both on the bettors side and players side, and user engagement tools. We are ensuring operators can offer a seamless and engaging esports betting experience to their users.
What makes an eSports betting experience truly engaging for users? Can Live Markets work for eSports?
An engaging esports betting experience hinges on a few key elements. First, the accuracy and depth of live match data. Fans want to bet on various events, not just the final outcome. Live Markets are absolutely crucial in this regard. Just like in traditional sports, the dynamics of an esports match can change moment to moment, and the ability to bet in real-time enhances the thrill. We believe that offering varied, accurate, and instant live betting opportunities is pivotal to captivating the esports audience. And that we can improve the experience much further from the actual state.
What are the benefits that eSports offerings bring to operators, and how does Oddin.gg recommend their offerings to be marketed and utilized in operators' business strategy?
Esports offers operators a unique opportunity. The demographic engaged in esports is typically younger and digitally native. By catering to this audience, operators can diversify and future-proof their user base. Esports fans are tech-savvy and demand a frictionless experience; therefore, integrating esports offerings helps operators elevate their technological standard.
As for marketing and integration, Oddin.gg emphasizes the importance of authenticity. Operators should genuinely understand and appreciate the esports culture, or have a partner who does. Collaborations with esports influencers, sponsoring tournaments, and creating dedicated esports betting platforms or sections are some strategies we recommend. As with sports, it's essential to speak the language of the community to gain their trust and loyalty. Esports community can be very rewarding, but also it can punish you heavily and you can lose a lot of traffic overnight. But we are here to offer both personal assistance and technological means to jump start any client in the world of esports, and esports betting in particular. Our iFrame product is built exactly for that.
Hipther's GamingTECH events have been all about how the iGaming industry evolution has been propelled by Technology – and eSports stand on the very intersection of tGaming and Tech. What is Oddin's message to GamingTECH CEE attendees about the value of eSports now and in the future?
Our message is clear: Esports is not just a trend – it's the future. As technology continues to advance and become more integrated into our daily lives, the line between gaming, tech, and mainstream culture will blur. Esports represents the perfect amalgamation of all these elements. For those in the iGaming industry, now is the time to embrace esports, invest in understanding the ecosystem, and provide offerings that resonate with the community. The value of esports will only grow. The next generation will admire pro-gamers in a way we admire Messi, Jordan or Gronkowski. And esports betting can be adjusted to catering the needs of this upcoming generation, and to fuel the whole esports ecosystem.
Thank you so much Vlas for this exciting interview, and thanks, Oddin.gg clan for your continued support!
We look forward to seeing you in Budapest at GamingTECH CEE for the annual reunion of the best companies and professionals from Gaming and Technology in Central and Eastern Europe!
Speaking of the best in the industry, Oddin.gg has been voted by its peers and shortlisted for the BEST ESPORTS BETTING PROVIDER IN CEE 2023 in GamingTECH Awards!
The Final Voting Session and Ceremony for GamingTECH Awards will take place on September 26th, during the GamingTECH CEE Summit.
→ Save your seat and join us to support Oddin.gg and grow your business network!
Looking to follow Oddin's mighty Drakkar course and conquer your business development goals in iGaming? Become a sponsor of Hipther's next big event!
Mindway AI and the DSWV offer self-testing through AI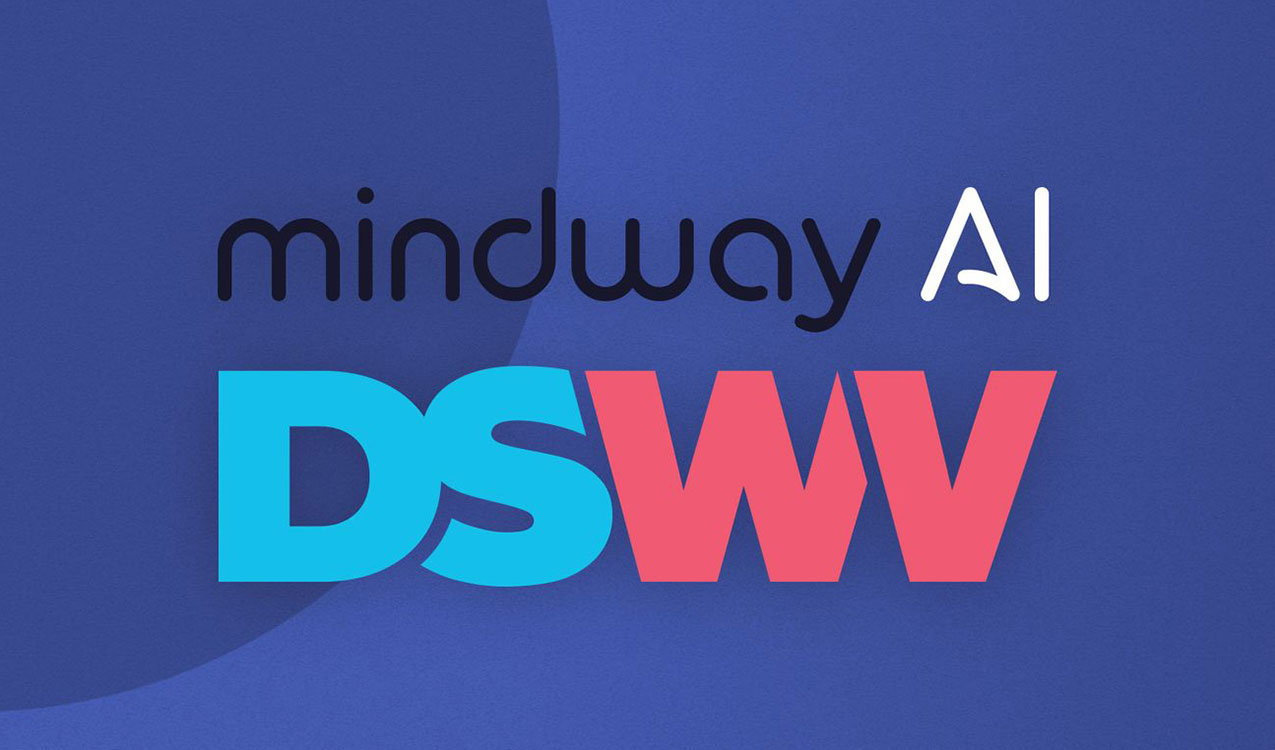 Reading Time:
2
minutes
For the nationwide day of action against gambling addiction 2023, the German Sports Betting Association (DSWV), in cooperation with Mindway AI, is providing a self-test on its homepage that gives players the opportunity to have their gambling behaviour analysed.
Rasmus Kjaergaard, CEO of Mindway AI, explains the principle: "Gamalyze analyzes the game behavior under real-world conditions, namely while the player randomly draws cards with which he either wins or loses money. Even if it's just play money, the personal risk of risky gambling behavior can be determined much better than with classic questionnaires."
At the end, players receive a score, an assessment of their risk behavior and actionable tips on their gambling behavior: For example, setting a budget, taking a break or using winnings to treat themselves. Based on neuroscientific findings, Gamalyze analyzes how players react to certain stimuli – such as temporary losses or gains.
For millions of people in Germany, gambling is a harmless leisure activity. Sports betting, in particular, has arrived in the middle of society and is an integral part of the sports experience. But gambling also carries risks: a very small proportion of consumers can develop gambling behaviour that is questionable or even problematic. Gambling addiction is a serious issue and the gambling providers licensed in Germany are always breaking new ground in order to detect an imminent problematic gambling behavior among their customers at an early stage and to take preventive action against it.
"The DSWV is always working with its members and partners to make legal gambling more attractive for customers," says Mathias Dahms, President of the DSWV. "The fun of the game is what unites us all. Player protection is a central component of this. We are pleased that we can improve player protection in Germany together with Mindway AI and now also make a self-test available to players and interested persons on our homepage."
Innovation in the gambling industry does not only take place in the gambling offerings. Gambling, which is becoming increasingly digital, also offers new and effective tools in the area of player protection. One of the world's leading companies in this field is the Danish company Mindway AI, a partner of the German Sports Betting Association. In addition to software for the early detection of problematic gambling behavior, it offers Gamalyze, a neuroscience-based self-test of decision-making in gambling. In this way, the personal risk for risky gambling behavior can be identified in a scientifically sound and playful way.
Mathias Dahms is convinced: "Gambling has never been as safe for customers in Germany as it is today in the legal market. The gambling and sports betting industry is a driver of innovation in many digital areas – including gambling addiction prevention."
FeedConstruct Extends Partnership with Czech Handball and Expands Content Portfolio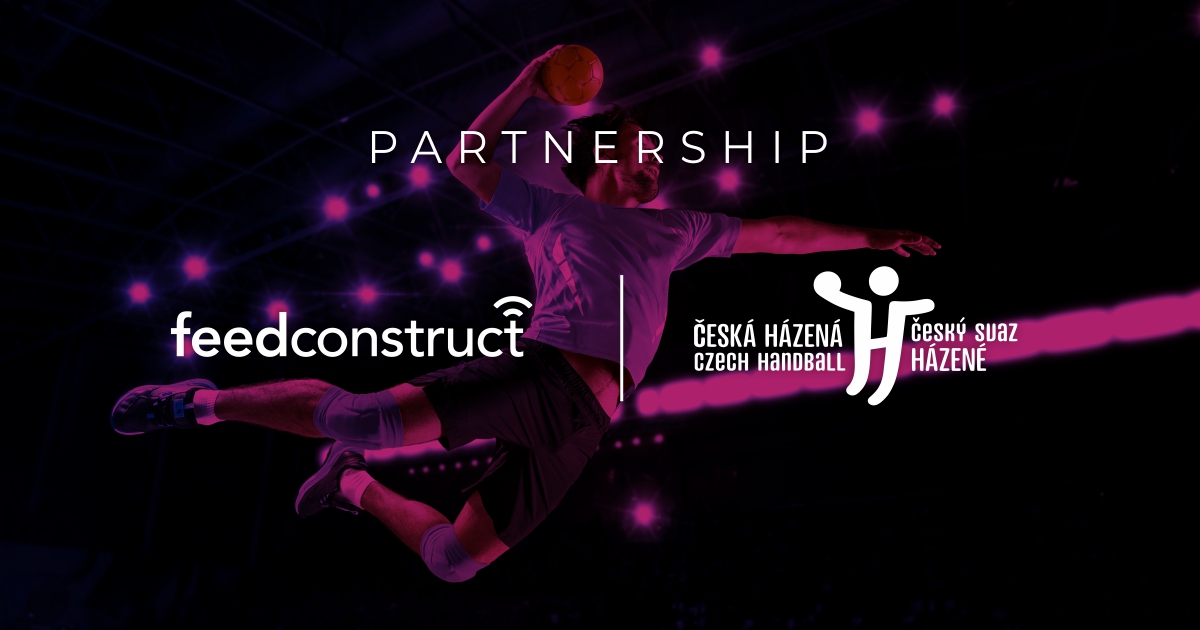 Reading Time:
2
minutes
FeedConstruct, a noted real-time data and digital content provider, is excited to announce the extension of its partnership with the Czech Handball Men's Extraleague. This updated partnership comes with a significant expansion of content offerings, enriching the handball experience for fans worldwide.
According to the partnership, besides Czech Handball Men's Extraleague, FeedConstruct will now also cover Czech Handball Men's Cup and Women's Cup matches, starting from the quarter-final stage of these prestigious tournaments. This promises to bring more thrilling handball action and insights.
Here's a quick overview of the key details:
Tournament Schedule: The Czech Handball Men's Extraleague runs from August 31 to May, while the Czech Handball Men's Cup and Women's Cup take place from September to March.
Exclusive Coverage: FeedConstruct will hold the exclusive data coverage rights for the Czech Handball Men's Extraleague and both video and data rights for the Czech Handball Men's Cup and Women's Cup.
Number of Teams: The Men's Extraleague features 13 teams, while the Men's and Women's Cups include 8 teams each from the quarter-final round.
Extensive Match Coverage: The upcoming season will witness an impressive lineup of over 200 matches for the Men's Extraleague and a total of 14 exciting matches for the Men's and Women's Cups.
Czech Handball is getting ready for the 2023/24 season, which promises some intense competitions. Teams are not only trying to win local championships but also looking to qualify for international tournaments like the EHF Europa League and European Cup. In the men's competitions, watch out for Talent Plzen, the current champion, and HCB Karviná, who have won 12 times. In the women's matches, Slavia Prague is ready to challenge Banik Most, the three-time CZ Handball Women's Cup winner. It's going to be an exciting season with lots of competition!
With this partnership prolongation and expanded content, FeedConstruct looks forward to delivering an enhanced and immersive handball experience.
STS Gains Advertising Rights for UEFA Europa League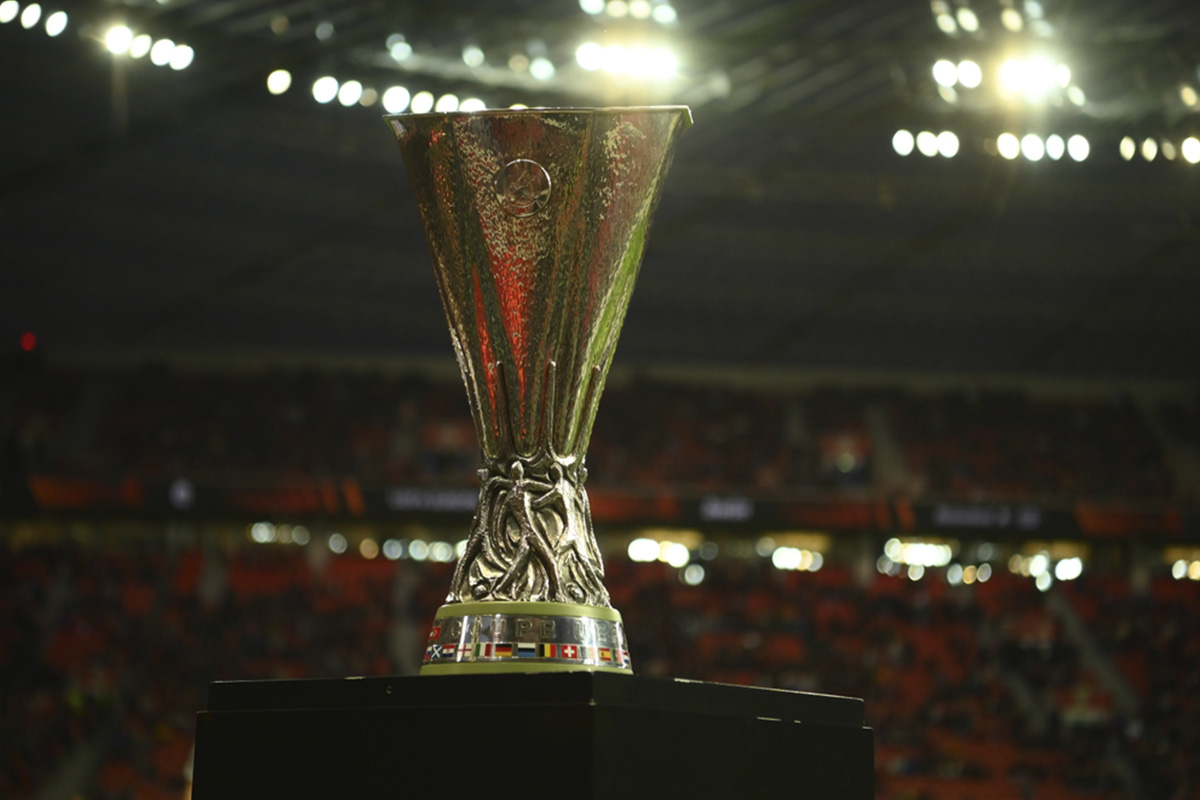 Reading Time:
< 1
minutes
STS, the Polish sports betting company that was acquired by Entain in August, will be able to activate advertising rights for the UEFA Europa League and the UEFA Europa Conference League in Poland.
The acquisition was announced on 13 June, with a £750m ($946.3m) proposed fee to purchase the sportsbook operator.
As Entain is already partnered with UEFA Europa League and the UEFA Europa Conference League, the rights can subsequently be activated by STS.
These will include localised marketing activities and services that can be used from the first round of matches.
Paweł Rabantek, CMO of STS, said: "STS has for years been the best-known and most recognisable brand among bookmaker companies in Poland.
"The possibility of synergy in marketing activities after the takeover by Entain brings a number of benefits for us, which will allow, among other things, to strengthen this position.
"I am glad that we have been able to implement all the advertising benefits possible for both the UEFA Europa League and the UEFA Europa Conference League from the first match day."
STS is also the largest private entity in the domestic sponsorship market, being the official sponsor of the Polish national football team, Raków Częstochowa, Korona Kielce, GKS Katowice, Jagiellonia Białystok, Zagłębie Lubin, Podbeskidzie Bielsko-Biała and Widzew Łódź, as well as the Grupa Azoty ZAKSA Kędzierzyn-Koźle volleyball team.
Rabantek added: "At the same time, I can already announce that the benefits of the partnership will also be perceivable to fans and our customers, including through the opportunity to win tickets through attractive promotional campaigns we plan."