Endorphina's Jackpots Revolutionize the iGaming Industry with Unaltered RTP, Delivering More Wins to Players!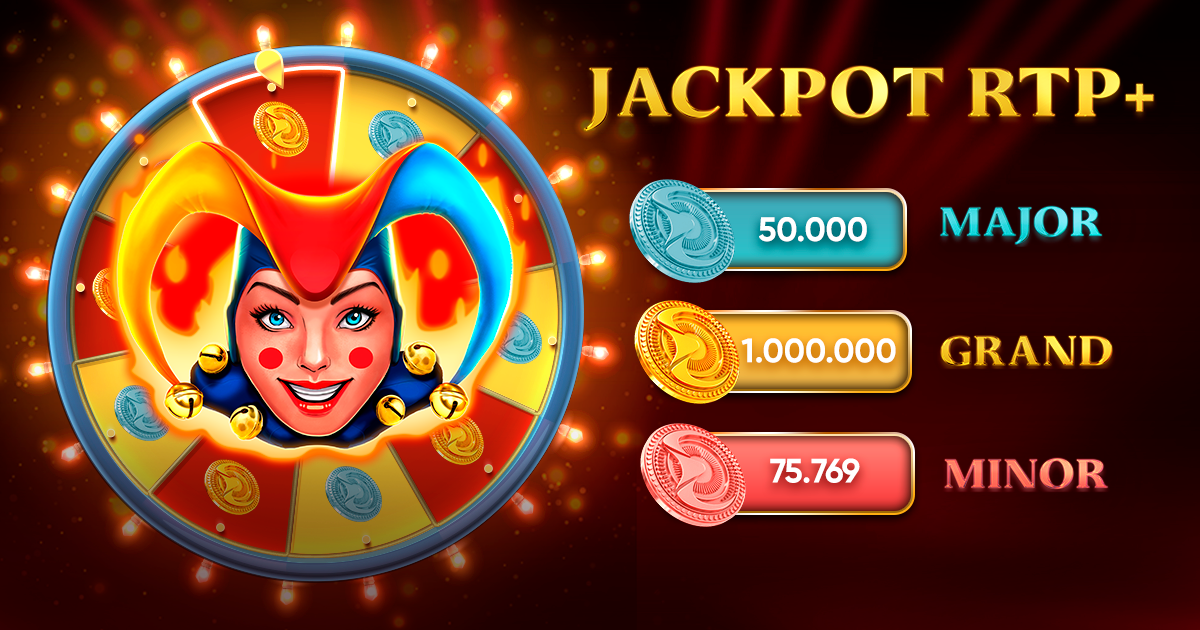 Reading Time:
< 1
minute
The moment we've all been waiting for is finally here! After a decade of crafting top gaming experiences, Endorphina proudly presents a monumental milestone in the iGaming world – jackpots. Endorphina's slots have always captivated players with their stunning visuals and distinctive themes, catering to diverse audiences. And now, we're taking our already exceptional game lineup to new heights by introducing the cutting-edge Jackpot RTP+ feature!
Unlike many other game providers that may reduce the RTP to compensate for bigger jackpots, Endorphina stands firm on its commitment to player fairness. With our Jackpot RTP+ feature, the RTP remains unaltered, meaning that players can enjoy the same great odds of winning, jackpot or not. Say goodbye to ordinary gameplay because now every spin brings the chance to strike BIG with Minor, Major, and Grand Jackpots in play! The Jackpot RTP+ feature is seamlessly integrated into all Endorphina games, offering players immersive entertainment and enhanced winning opportunities. Thanks to an increased RTP percentage, your odds of hitting a jackpot have never been better!
But that's not all – the thrill of the jackpot draw is entirely random, requiring no extra effort on your part. However, if you're aiming for that life-changing win, consider raising the stakes, as higher bets can boost your chances of joining our exclusive jackpot winners' club. In the end, it all boils down to luck, and one fortunate player will stand out as the ultimate champion.
Are you ready to test your luck and go for the jackpot?
Endorphina shares the Christmas spirit with its new online slot!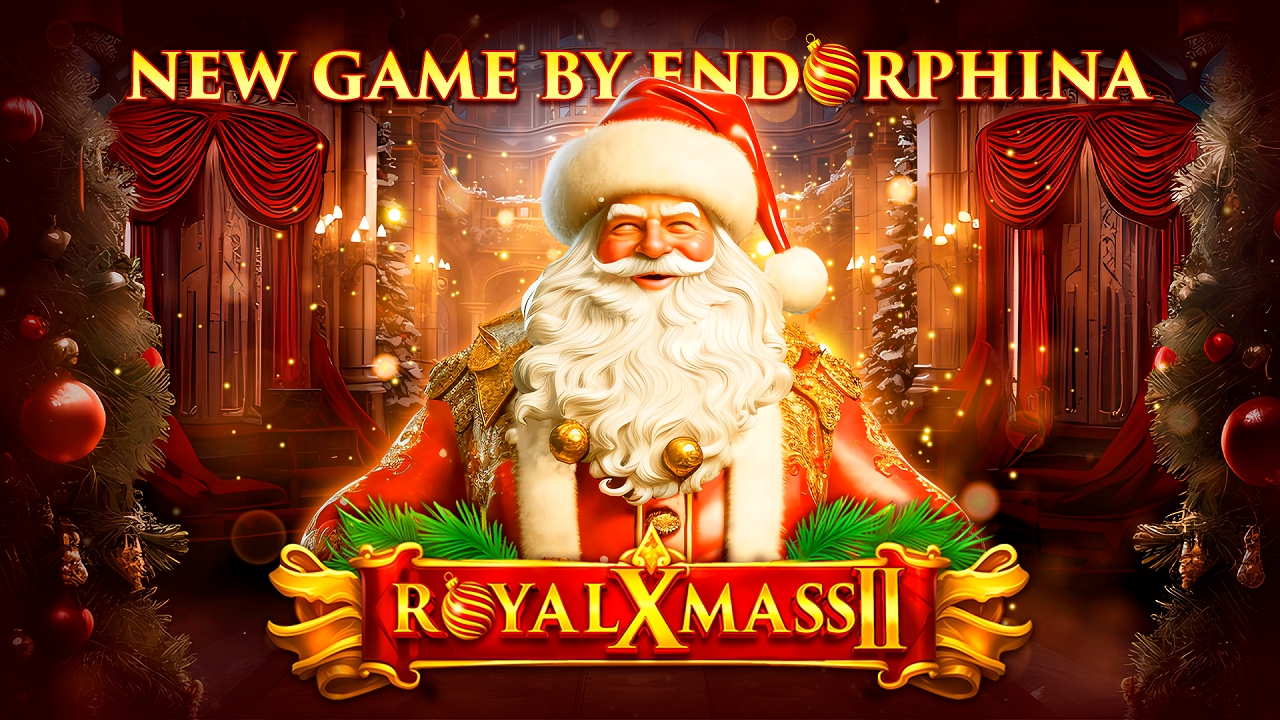 Reading Time:
2
minutes
Get ready to welcome a brand-new Christmas-themed online slot into your holiday routine! After all, who doesn't love Christmas? On November 28, 2023, Endorphina announced the release of Royal Xmass 2, promising an unparalleled gaming experience for all Endorphina slots enthusiasts.
Royal Xmass 2 is set to be the perfect Christmas game, filled with cheerful Christmas music and ornaments – even the jolly Santa Claus makes an appearance! With Royal Xmass 2, players instantly feel the magic of the holiday season with every new spin. But what makes this game even better than its predecessor are the new cascading reels, which allow multiple wins to occur in a single spin! Plus, with this new release, players are promised Free Games with the iconic Multipliers Accumulator for maximum wins!
With its festive atmosphere, unparalleled graphics, generous bonus, and gift boxes with multipliers up to x1000 during the Free Games and the main game, Royal Xmass 2 is the perfect Christmas slot that will entertain you through the entire holiday season. Learn what surprises Santa has ready for you, and embrace the Christmas spirit with Royal Xmass 2!
Endorphina is a world-class slot software provider with a portfolio of over 130 visually pleasing online slots. Dominating the iGaming industry since 2012, Endorphina has found the recipe for success, creating player-centered slots with many different themes and engaging features, keeping its audience fully entertained. Some of the newest Endorphina slots include Joker Ra, Late Night Win, Fresh Crush, Argonauts, Lucky Streak X, and Dia De Los Muertos 2, all featuring stunning graphics and unique game mechanics that players go crazy over.
Furthermore, Endorphina has won over 10 industry awards, proving its quality and knowledge in the iGaming world. These awards include the BSG Award 2023, The Best Platform Provider Award at Spice India 2023, the Rising Star – Online Casino Technology in CEE 2022, and more.
Endorphina- Our New Slot FRESH CRUSH is here !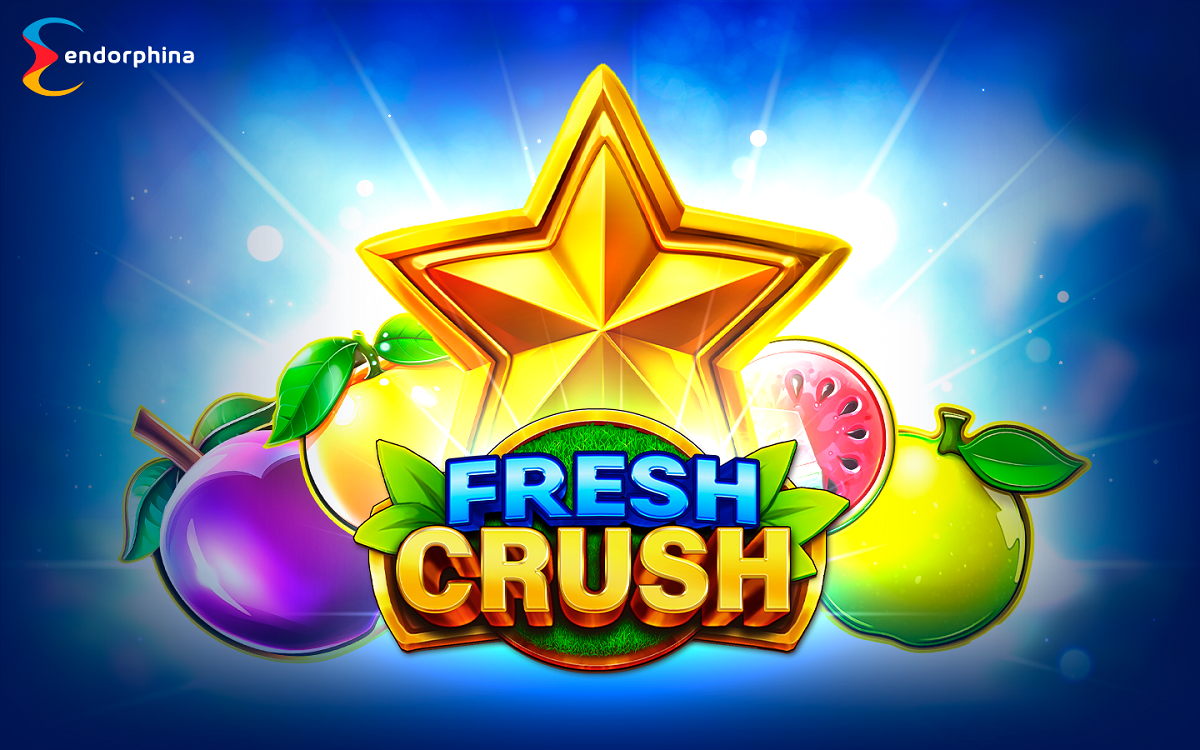 Reading Time:
2
minutes
Feel the gentle embrace of nature with our new 6-reel, 5-row slot – Fresh Crush! Embark on a hiking adventure through steep mountain trails and thick forests scattered with some of nature's finest fruits! Climb the tallest mountains, enjoy the scenery as the sky changes from peaceful blue to majestic gold and find the real diamond before the sun sets!
Admire the relaxing atmosphere and vivid colors of the world around you as you collect cherries, grapes, oranges, and plums. Grab the Scatter payouts along the way! All symbols are scattered symbols, and they count at any position – only their number matters! When enough symbols of a kind present on the reels, they complete a winning combination (only the longest winning combination is paid), then disappear, and let the players complete the winning combination again.
If you are lucky, you can find the real diamond – the Bonus symbol, which appears on the reels and plays at the end of the winning cascade (if their number is enough). Collect 4 or more of them and get 10 Free Games with Extra Multipliers. The 3 or more Bonus symbols appearing during the feature trigger 5 more Free Games.
During the Free Games the multipliers from x2 to x100 may land on the reels, but they remain inactive until the end of the winning cascade. After that, they are summed up and applied to the cascade winnings. The firecrackers appear on the reels and explode, blasting off all the symbols from the same line and reel, except Multipliers and Bonus.
Players can double their winnings up to 10 times during the Classic Risk Game. Bonus Pop is also available.
Follow the trail to success and find out what lies ahead! Could something very valuable be hiding at the end of the path? Find it out in the new slot – Fresh Crush!
THIS GAME HAS BEEN APPROVED BY MGA.
The BONUS POP feature may not be available in all casinos, depending on the jurisdiction.
Endorphina shoots up its newest starry slot!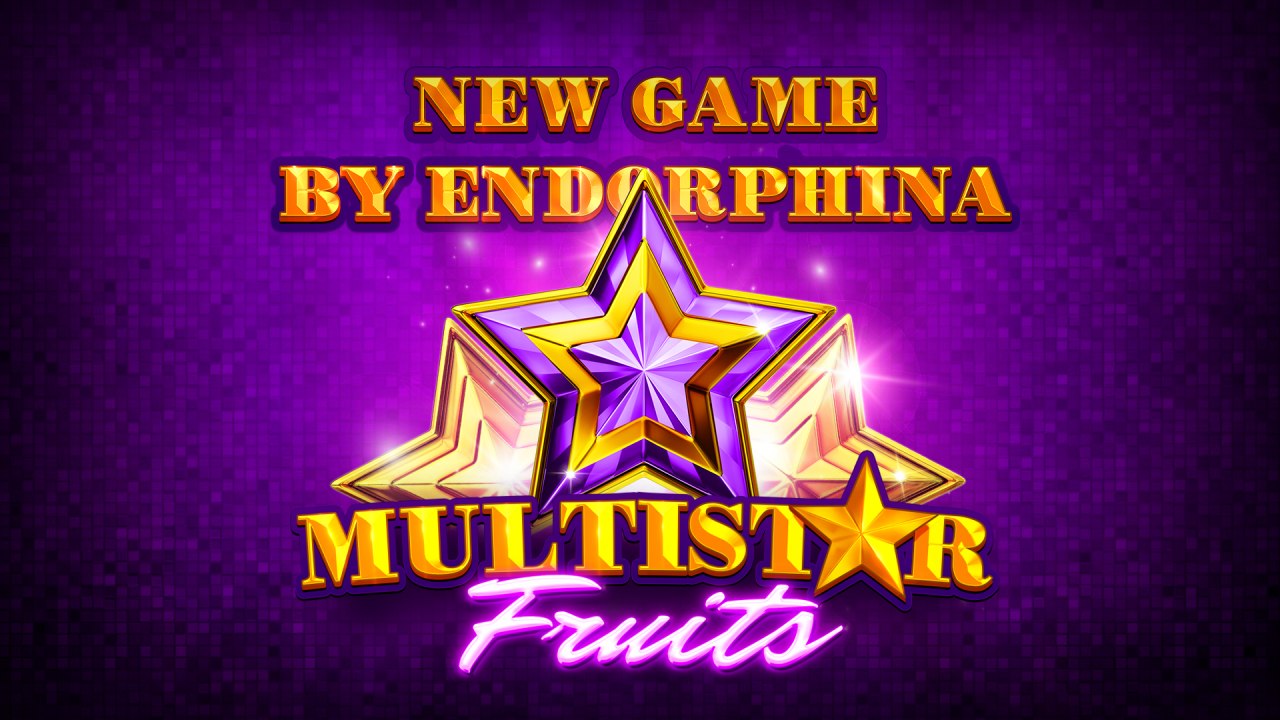 Reading Time:
< 1
minute
Endorphina, the leading online casino game developer, has just announced the release of its latest online slot game – Multistar Fruits. This new shimmering game promises to offer players an exhilarating gaming galactic experience with its stunning graphics and exciting features.
Endorphina is known for creating high-quality games that offer players a unique and unforgettable gaming experience, and Multistar Fruits is no exception.
This 3-reel 3-row slot with 5 paylines is designed with a classic fruit theme. Players will find juicy symbols such as grapes, cherries, lemons, plums, oranges, and watermelons. But it's the stars that really steal the show! These shining celestial bodies come in all shapes and sizes, each with its own unique rewards and bonuses. As players spin the reels, watch in amazement as the stars shoot across the sky and land on the reels, giving players multiple chances to win.Some stars might trigger free spins, while others might double players' winnings.
Multistar Fruits is set to take players on a journey to a celestial world full of wonder and excitement, where the sky is filled with glittering stars just waiting to shower down upon the reels. With its mesmerizing display of stars and colorful fruits, this game promises to be a visual starry feast for players.
Ready to wish upon a star? Look up, get lucky, and try Endorphina's latest Multistar Fruits!