How can iGaming leverage AI to its full potential?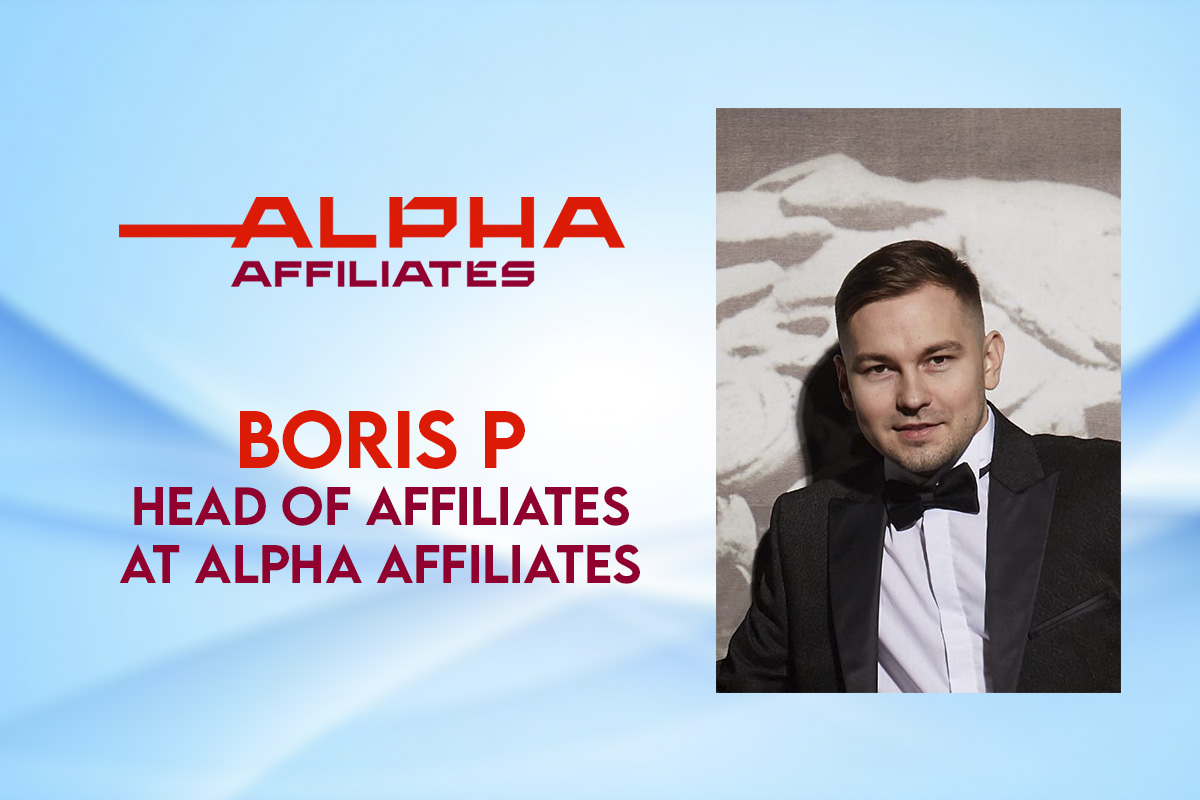 Reading Time:
4
minutes
Author: Boris P, Head of Affiliates at Alpha Affiliates
No matter the industry or sector, AI has become a focal point for discussion, fuelled by ChatGPT and other large language modeling applications. Such technologies are highlighting AI can be used to drastically improve cost-effectiveness, operational efficiencies and customized experiences.
This is particularly true within the iGaming space. The industry at large is experimenting with AI across a range of services, understanding its potential, limitations and ways it can be effectively integrated. Such experimentation demonstrates the willingness of the iGaming industry to fully embrace innovation unlike other sectors which traditionally slow to react to new technologies.
However, with any new technological trend, I firmly believe a measured and objective approach is warranted. By this, I mean that rather than simply adopting and championing the benefits of AI, iGaming businesses need to be critical. The needs of their customers, partners and wider professional network has to be prioritized.
This has been our approach at Alpha Affiliates, and through our critical adoption and experimentation with AI, there have been three standout trends with the potential to drastically revolutionize the iGaming industry.
AI personalisation
Of all the advantages on offer from AI, the creation of tailored user experiences has been positioned as one of the leading benefits. By collecting and analyzing reams of data attributed to one particular customer, AI can identify trends and patterns, and in the case of online browsing, understand what types of content they are most likely to engage with and respond accordingly.
AI personalization was made famous by streaming giants Netflix and Spotify, demonstrating how it can be used and the unique content opportunities that can be delivered through its application. These are advantages that can be directly applied to iGaming.
We are seeing more tailored gaming experiences (or intelligent game development), led by the customisation of gaming difficulties, game recommendations through to the manner in which the aesthetics of a particular gaming interface is presented to the player. The use of AI to deliver targeted advertising and in-app purchasing can also support the long-term engagement strategies of website hosts.
From my perspective, however, the most significant element of AI personalisation is player satisfaction. We must always strive to deliver a satisfying gaming experience which aligns to each individual's needs. Personalisation of games, gaming recommendations and engaging content are all part of this mission to create a satisfying customer experience. Ultimately, this is what players are seeking.
Fraud prevention
Fraud prevention is a core objective for all iGaming platforms to maintain trust, credibility and integrity to their players, third party partners and the wider industry. There are specific tactics used by fraudsters in an attempt to exploit iGaming platforms for monetary gain. These include creating multiple player accounts under different names, chargeback and self-exclusion fraud, using stolen IDs to bypass Know Your Customer checks, and using cloaking technology to evade IP blocks.
Countering such threats is a top priority for the iGaming sector, and one that requires significant investment of time and resources. Importantly, AI systems are ideally placed to identify and respond to fraud threats in real-time. This occurs through their ability to analyze patterns and anomalies in real-time, identifying suspicious activities such as cheating, and flagging the threat to a website administrator.
In addition, AI can prevent bonus abuse by identifying multiple accounts created by the same user, and detect affiliate fraud, which involves setting up false expectations and sending low-quality traffic that eats away at marketing budgets.
I firmly believe iGaming platforms need to actively embrace AI to maintain security and fairness. However, it should not be viewed as a silver bullet solution. In other words, AI is a tool to be strategically deployed by a website administrator, ensuring they are better positioned to protect their site from fraudulent activities.
Client support
A final trend to note is relevant not just to iGaming but the broader business environment, Client support is closely linked to personalization, providing players with 24/7 access to help and support via AI-powered chatbots.
Chatbots have been slowly integrated into customer support services, originally used as a way to address concerns that could be simply resolved. For more complex matters, these chatbots would refer a customer to a human agent. AI has made chatbots much more sophisticated, able to handle complex situations and present more tailored advice. By using Natural Language Processing and Machine Learning, chatbots have become more human.
AI not only streamlines customer support processes but helps to improve customer satisfaction, loyalty, and ultimately retention. It is an area we at Alpha Affiliates have been particularly focused on.
Using AI to your advantage in iGaming
Client support, fraud prevention and personalization are just two of the many different ways in which AI is transforming iGaming. Other trends include real-time data monitoring, customer support and the use of AI tools to deliver responsible gambling initiatives.
Taking a step back from the implementation of AI, there is a bigger philosophical point I believe many people in the iGaming sector must take note of. Simply put, AI has the potential to deliver huge advantages. However, we need to take a measured approach and use AI as a tool to help achieve a bigger objective. To borrow a phrase, AI is a means to an end, not an end in of itself.
What I mean by this is that whenever someone in iGaming is looking to integrate AI, they must always ask themselves why. Why do I need this specific type of AI? What am I hoping to achieve? How will this improve the way in which we operate? It is all about being critical and avoiding a blind, widespread adoption of AI.
For me, these questions should be centered on two priorities. Protecting and improving the needs of the player, and setting a new industry benchmark that ultimately promotes greater trust and credibility.
We are only scratching the surface when it comes to understanding how AI can be used in iGaming. It is an exciting time, and so long as we approach AI with a critical and intelligent mind, there are significant benefits on offer.
Boris is Head of Affiliate Department at Alpha Affiliates – an industry leading director advertiser in iGaming. He has vast experience in affiliate marketing, communication with webmasters, and fraud identification. He has concluded major deals in Sweden and the Netherlands and has been responsible for boosting the reputation of Alpha Affiliates as an industry leader.
Calling All Gamblers: Scatters Club to Host First-Ever Gambling Streamers Awards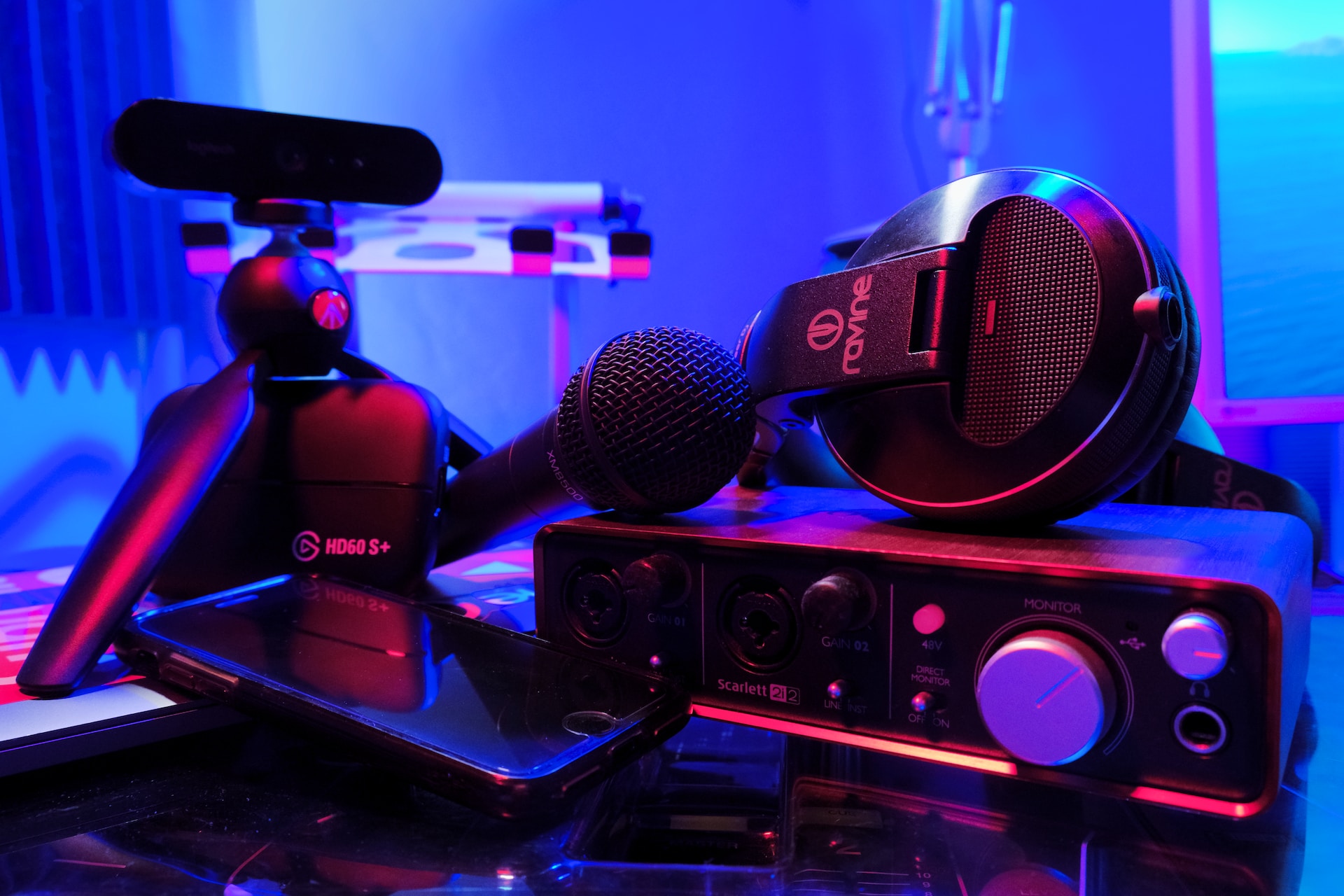 Reading Time:
2
minutes
Scatters Club, a global community of passionate gambling streamers and players, announces the first-ever online Streamers Awards. This online event was created to spotlight the brightest stars in gambling streaming.
Scatters Club rolls out the red carpet online for top streamers. The event will celebrate the creative achievements of gambling streamers, and awards and global recognition will go to the best performers.
Nominees will vie for the ultimate prize: the audience's love and the Scatters Crown Trophy. Everyone is welcome to nominate their favorite streamer on this website, or streamers can self-nominate in a category that highlights their flair and creativity. 
Nominations are open from December 4 to December 30 for international applications: 
Most Hilarious Reaction to a Win

Most bright Reaction to a Lose

Coolest Background

Craziest Outfit

Best Streamer Collaboration

Community Champion

Rising Star in Gambling Streaming

Most Responsible Streamer

Everyone's Favorite Gambling Streamer 

The Best Female Streamer
All submitted and approved applications are placed on the long list for their respective nominations, and the vote-casting period begins. Every fan of gambling can vote for their favorite streamer on a dedicated page.
After that, the TOP-5 streamers in each category will be shortlisted, and public votes will determine the leaders in various nominations.
As gambling fans cast their votes for the shortlist, the jury voting begins. The jury choice will remain under wraps and will only be revealed during live air on February 1, when the winners will be crowned as streaming legends.
The voting period wouldn't be complete without the audience's favorite bets. Top Five Streamers will be chosen for the Legend of the Year title based on the stats provided by Casinolytics, a Scatters Club's partner. Everybody is invited to place bets on who they think will be crowned with the title. Predictions can be submitted from December 8, 2023, to January 30, 2024. The winners will be announced online on February 1, 2024. 
To make the award night genuine and thrilling, Scatters Club will invite a secret host. Amping up the fun, famous gambling streamers will make guest appearances to announce the nominations and winners chosen by a special jury. The names of the jury and guests will be revealed soon along with many more mind-blowing features of this event.
Stay tuned for the Streamers Awards updates while spinning your reels!
2rbo Affiliates Shortlisted for Best Newcomer at iGB Affiliate Awards 2024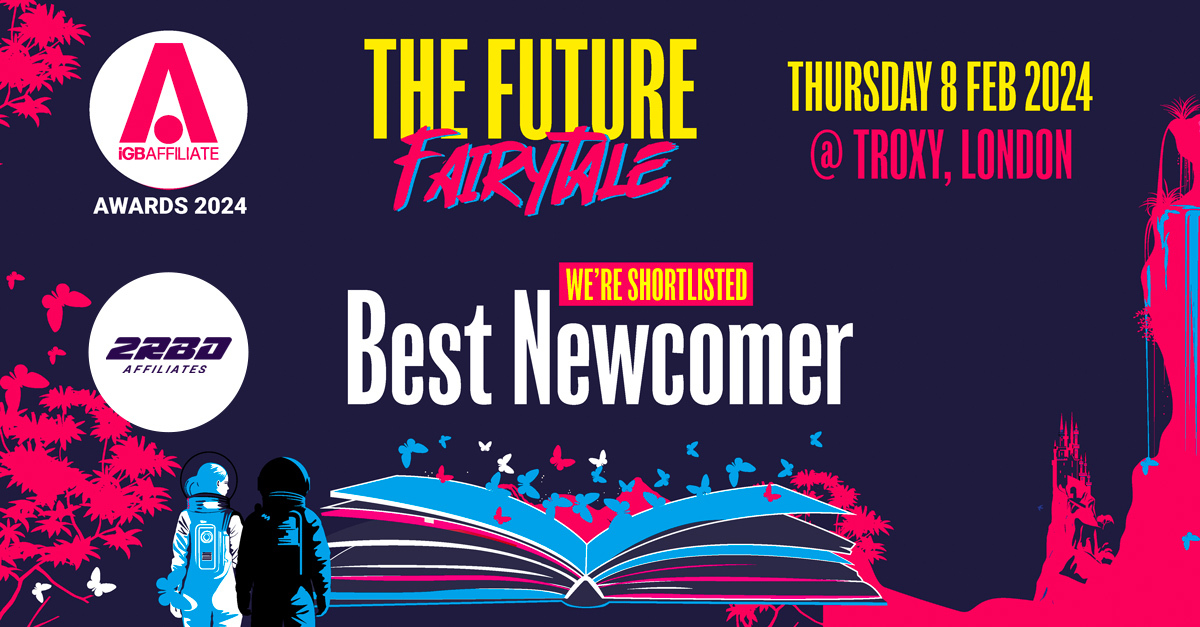 Reading Time:
< 1
minute
2rbo Affiliates, a standout casino and sportsbook affiliate program, is thrilled to announce that it has been shortlisted for the Best Newcomer category at the iGB Affiliate Awards 2024. This recognition is a testament to the hard work, dedication, and strong partnerships that the team at 2rbo Affiliates has built since its launch in 2023.
Jonjo Walsh, Affiliate Manager at 2rbo Affiliates, said, "Being shortlisted for the Best Newcomer category is an incredible achievement for our team. We've put in a lot of effort, built strong connections with our partners, and it's gratifying to see recognition for all our hard work. A big thank you to everyone involved, and to iGB Affiliate for shortlisting us."
2rbo Affiliates, launched in 2023, operates under four licenses (SGA, MGA, DE) and manages seven licensed brands. The company offers a range of pricing models, flexible commissions, and no negative carryover, providing a reliable return on affiliates' efforts. A stellar ReferOn platform ensures easy and efficient affiliate management.
The iGB Affiliate Awards 2024 are part of the iGB Affiliate London 2024 event, designed to celebrate individuals and teams in affiliate marketing and iGaming. The awards will take place following the second day of iGB Affiliate London on 8 February 2024.
Summary from the Extraordinary General Meeting 2023 of Raketech Group Holding PLC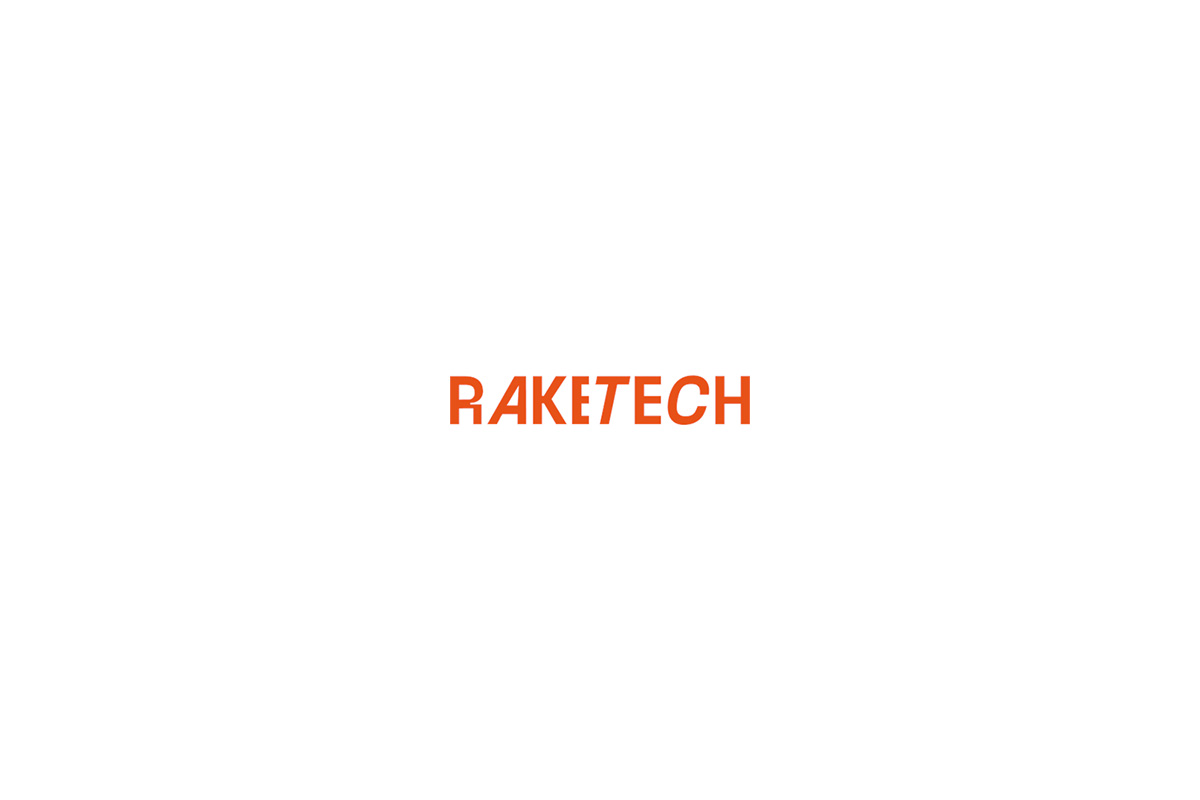 Reading Time:
< 1
minute
The shareholders of Raketech Group Holding Plc gathered in Malta on 24 November 2023 to hold an extraordinary general meeting. The following resolutions were made:
It was unanimously resolved that Marina Andersson and Patrick Jonker be appointed as members of the Company's Board of Directors for the period running until the next annual general meeting.
Marina Andersson brings over 20 years of vast senior corporate development and M&A experience from latest Stillfront Group and Deloitte. She has previously worked with financial and strategic advisory, transaction structuring, financial analysis, and company valuation at Carnegie and ICECAPITAL and will bring this expertise to the boardroom at Raketech.
Patrick Jonker brings many years of relevant and successful experience from senior positions within international casino as well as sportsbetting operators such as Betsson Group as MD, and William Hill as International MD.
The two new members of the Board will replace Pierre Cadena who resigned from the role as director of the Company on 9 October 2023, with immediate effect, and Johan Svensson, who opted to step down from the director role on 10 October 2023, to focus entirely on his role as Chief Commercial Officer for the group, where he will continue to work closely with senior management and CEO, Oskar Mühlbach.
In light of the above, the Board of Directors is now composed of the following members, all of them appointed until the end of the next annual general meeting:
Rolf Ulrik Bengtsson, as member and chairman of the Board of Directors
Erik Johan Sebastian Skarp, as member
Clare Marie Boynton, as member
Marina Andersson, as member
Patrick Jonker, as member.