Finland's Gambling Laws: Regulations and Legislation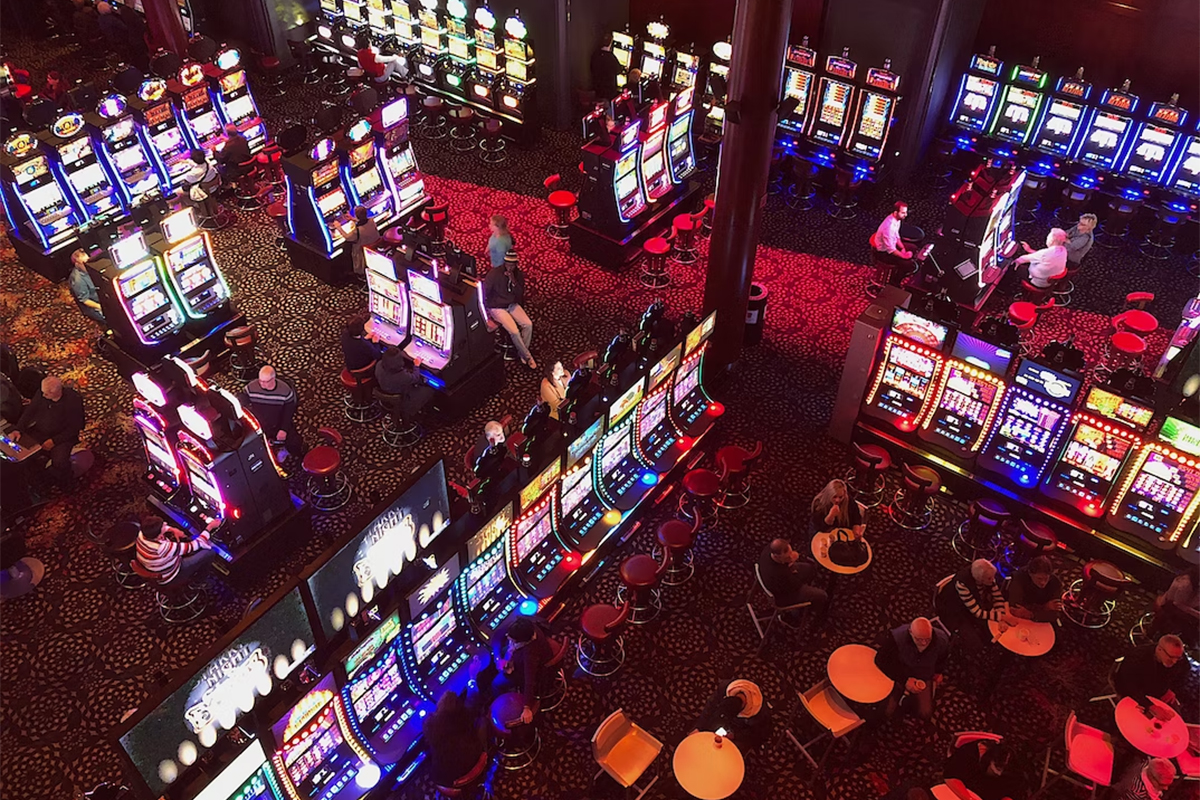 Reading Time:
3
minutes
Gambling in Finland is a topic of significant interest due to its unique regulatory environment. With a strong government monopoly since its entry into the European Union, Finland emphasises public safety and economic benefits in its approach to gambling. However, the rise of online platforms has seen an influx of offshore operators, compelling Finland to reassess its stance. This article comprehensively examines the existing Finland gambling regulation.
Government-controlled monopoly in Finland
Finland stands distinct in its approach to gambling, retaining a strong government-controlled monopoly since its accession to the European Union. This system has been established primarily to ensure public safety, prevent gambling-related problems, and channel funds from the industry towards beneficial societal causes.
Given the dominance of this monopoly, one might wonder about the presence of online platforms. Interestingly, all casino Suomi at casino358.com operate within a framework that respects Finland gambling laws, offering Finnish citizens a chance to engage in online gambling activities without flouting the rules.
This monopoly is not just about control but is also an emblem of Finland's commitment to safeguard its residents from potential harm. It has played a pivotal role in maintaining a regulated market environment, with the primary objective of promoting responsible gambling and preventing addiction.
Current Legal Framework
In the domain of gambling, Finland's approach is both unique and stable, grounded in decades of tradition and evolving in the face of technological advancements. Below, we will look whether is gambling legal in Finland.
Licensing and Compliance
The heart of Finland's legal approach to gambling lies in its licensing and compliance measures. All gambling activities, whether land-based or online, require appropriate government-issued licenses. This centralised control is mainly exerted through the state-owned entity, Veikkaus, which holds the exclusive right to offer most gambling services in the country.
Applications for licenses undergo rigorous scrutiny. Applicants must demonstrate their capability to offer gambling services and their commitment to responsible gambling practices. This includes providing tools and resources to combat gambling addiction and promote safe gambling habits. Compliance checks are ongoing, ensuring that licensees uphold the standards set forth at the time of application throughout their license. Violations can lead to hefty fines or the revocation of licenses.
Taxation and Revenue
Taxation is a significant aspect of Finland's gambling landscape. The revenue generated from gambling activities is a considerable source of funds for the government. In Finland, all gambling winnings over a specific amount are subject to tax. This revenue model ensures that while citizens enjoy gambling activities, the state benefits from the financial influx, redirecting these funds for public welfare.
Furthermore, the operators, including the state-owned Veikkaus, are subject to corporate tax on their profits. The dual taxation model – on both winnings and operator profits – creates a steady flow of revenue into the national coffers. This revenue is earmarked for several welfare projects, including sports, art, and science.
Offshore operators in Finland
In Finland, the government's monopoly on gambling doesn't eliminate the presence and operations of offshore gambling platforms. Finnish gamblers can access various services offered by foreign online casinos and betting sites. These offshore operators form a substantial part of the gambling market.
Here's a list highlighting key aspects of offshore operators in Finland:
Legal Status. Although not strictly within the Finnish legal framework, they operate in a grey area, not being fully illegal.
Winnings from these platforms may be subject to tax, and declaring them is the players' responsibility.
Finnish authorities do not regulate these operators, which may mean less player protection.
Market Share. Despite the government's monopoly, offshore operators have secured a significant market share, giving Finnish players more options.
Overall, while offshore operators offer additional choices for gambling enthusiasts in Finland, they come with challenges and risks, particularly around player protection and taxation.
Programs to promote responsible gambling
Responsible gambling is a critical aspect of ensuring that the fun and excitement of gambling don't lead to adverse consequences for individuals and society. Several countries, including Finland, have developed programs to ensure gamblers are educated, aware, and have the tools to gamble responsibly.
Awareness Campaigns. Various governments and non-governmental organisations (NGOs) conduct campaigns to raise awareness about the potential risks of gambling, targeting both regular gamblers and the general public.
Self-Exclusion Programs. These allow gamblers to voluntarily exclude themselves from gambling activities, either online or offline, for a set period, helping those who recognise they may have a problem to take a break.
Helplines and Counseling Services. Dedicated helplines offer immediate assistance to those facing gambling-related distress. Counselling services provide a more extended support system for individuals to discuss and address their issues.
Educational Programs. These are aimed at younger audiences to educate them about the potential risks associated with gambling and to foster responsible attitudes from a young age.
Limit Setting Tools. Many online platforms now provide tools allowing users to set daily, weekly, or monthly deposit or loss limits, giving them more control over their gambling habits.
Integrating these programs into the gambling ecosystem aims to create a safer and more responsible gambling environment, ensuring the fun remains while minimising the potential for harm.
Groove take it to the edge with Arrow's Edge deal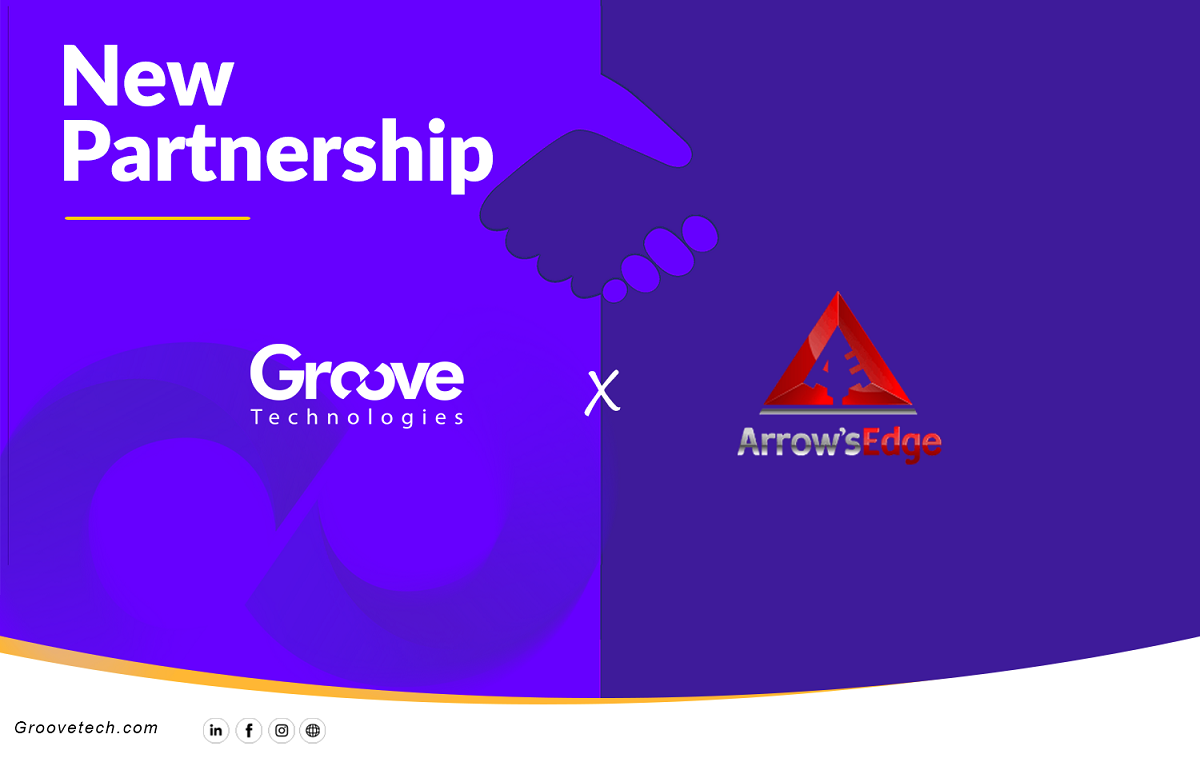 Reading Time:
2
minutes
Rebranded iGaming casino platform provider and aggregator Groove is back in the news with another partnership, this time around with game developer Arrow's Edge.
Arrow's Edge is an innovative online game developer with a 10-year track-record, providing a comprehensive range of gripping casino games including counterculture hit Back to the 60s, Formula Fortunes, Wizards Jackpot, Monster Blowout, Ocean Life, Chase the Cheddar, Yakuza Slots, Chef Wars, The Winning Dead, Ibiza, Aruban Nights, Panda Planet, and the American football themed 4th and Goal, amongst a cache of over 60 slots.
In addition to slots, Arrow's Edge also produces a series of table games and video poker games. Through Groove's aggregator, GroovePlay, operators can access powerful marketing tools on a local or global level, and implement tournaments available from Arrow's Edge. These can involve numerous levels of customisation, including varying entry fees, structures, prize pools, and games.
The games in tournament format come loaded with bonus rounds and animations, and on top of it all, there are dazzling leaderboards which help ramp up the excitement.
Another easy-to-access GroovePlay marketing feature revolves around the jackpots including Mini Jackpot, Video Poker Jackpot or Mega Jackpot; each of which delivers added value to both casinos and players.
Following a brand refresh and outings with the new brand at iGB Live and SBC Barcelona, aggregator and platform Groove attended SiGMA Europe in November, showcasing Groove's popular portfolio of world-class content and sports-betting that now includes Arrow's Edge.
Groove's recent rebrand gives the company a new look and a new website has been launched at www.groovetech.com with the game portfolio now featuring over 15,000 games, adding well over 100 new games monthly from a dynamic stable of over 100 leading content partners, which Arrow's Edge proudly joins.
Groove works with tier-1 operators and beyond to professionalise technology solutions that deliver high performance and sustainable revenue around aggregated content ranging from slots, online casino and live casino, to poker and table games alongside a suite of new crash games, in multiple currencies and languages.
A spokesperson for the Arrow's Edge team said that one of the key values the company is built on is care and dedication for every relationship and each and every partnership no matter the size. The spokesperson continued by saying that Arrow's Edge cross-platform games and wide range of the matics is a snug fit with Groove, and concluded; "We are sure players and operators will enjoy the variety of excellent features and innovations, including our tournaments and jackpots."
Yahale Meltzer, COO and co-founder at Groove, said: "After another year of hard-won commercial success, we feel even more committed to continuing to provide our casino cluster with an outstanding offering that pushes the boundaries to the edge; which is why we have onboarded Arrow's Edge, who have come along in leaps-and-bounds over the last couple of years. We look forward to kicking things off with a bang by listing Arrow's Edge in our new data-driven B2B Recommender seen by all our casinos."
Evolution Launches Crazy Pachinko, Unique Online Slot Game Featuring Crazy Time's Pachinko Live Bonus Game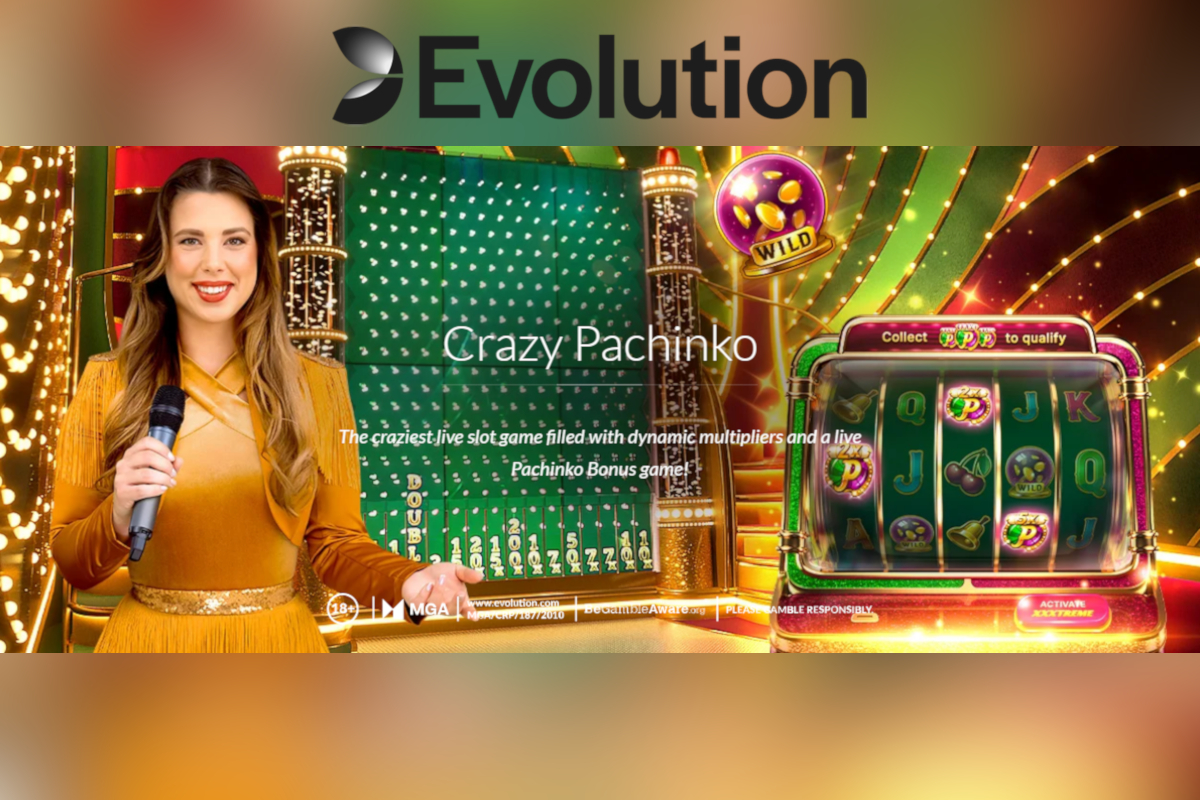 Reading Time:
2
minutes
Evolution today announced the launch of Crazy Pachinko, a unique online slot game that includes a live pachinko bonus round straight out of Crazy Time, Evolution's incredibly popular hit live game show.
A vibrant and very different addition to the extensive portfolio of slot titles from Evolution Group's NetEnt, Red Tiger, Big Time Gaming and Nolimit City slot brands, Crazy Pachinko merges the best of the live and slot worlds.
Crazy Pachinko packs numerous dynamic multipliers into multiple stages of fun. There's a qualification slot phase, a top-up slot phase and, finally, the incredible Pachinko Bonus game, presented by a live game host and featuring guaranteed rewards.
The Pachinko Bonus game showcases the iconic pachinko wall where the game host drops the puck, just like in Crazy Time. Other highlights sure to attract both slot players and lovers of Evolution's all-action live game shows are Sticky Scatter symbols for a better chance of qualification, multipliers that accumulate with each game phase and the potential to receive all 'double' segments on the pachinko wall.
"We have been working hard on combining the worlds of live casino and slots and we are trying all sorts of different things," the Chief Product Officer for Evolution, Todd Haushalter, said. "Crazy Pachinko builds on the success of Crazy Coin Flip, which was our first live slot game, and has been wonderfully successful. To make these games we bring our best slot and live casino minds together to offer games that are true to both styles of play. I think the team has done an amazing job with Crazy Pachinko and players will love it.
"If you search for pachinko big wins on YouTube, there are endless videos of players having fun on this Crazy Time bonus game. The love players have for this bonus cannot be underestimated and to break it out and make it the bonus of a slot game is, I think, just what players are waiting for."
For trade press and media enquiries, please contact Amy Riches, Head of Marketing, ARiches@ Evolution .com.
Zitro's Double Link Now Live at Casino Bilbao's New Location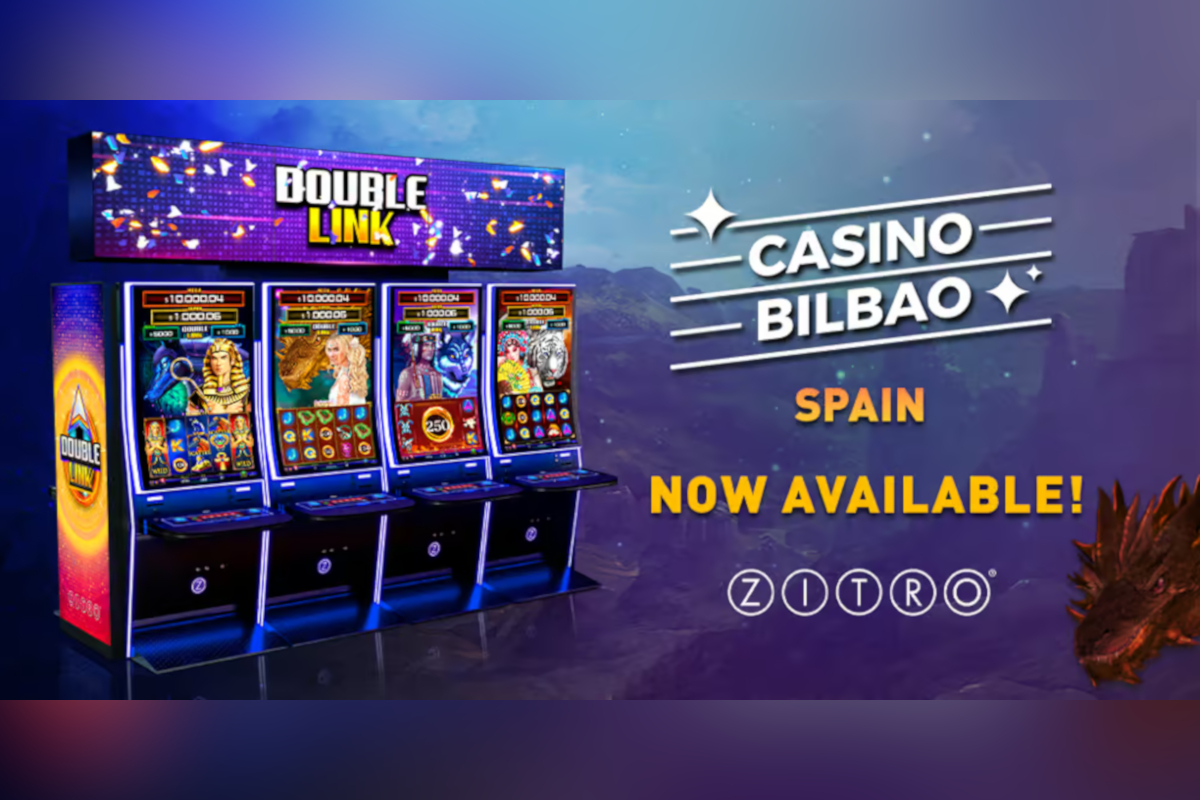 Reading Time:
< 1
minute
Zitro has introduced its latest innovations from the Glare cabinet line at the recently relocated Casino Bilbao. Among these is Double Link, the newest addition to the company's lineup of games that have captivated players at the renowned Luckia casino.
Displayed on the exclusive Illusion Glare cabinet, featuring a 43-inch Ultra HD curved screen, Double Link introduces an engaging bonus round that not only doubles the excitement but also enhances potential prizes for players.
Juan Carlos de Pedro, Director of Casinos at Luckia, points out about this new installation: "The diverse range of Zitro's products allows us to enhance our gaming offerings with the latest innovations in the market such as the highly popular Double Link".
"We're thrilled to introduce our latest offering to Casino Bilbao, elevating the entertainment experience for its customers," the Director of Casinos Spain for Zitro, Jaime Anibal-Alvarez, said. "We believe Luckia's significant commitment to Zitro products will bring positive outcomes for all."