Boomerang Sportsbook: Bridging European Partners to Latin America's iGaming Market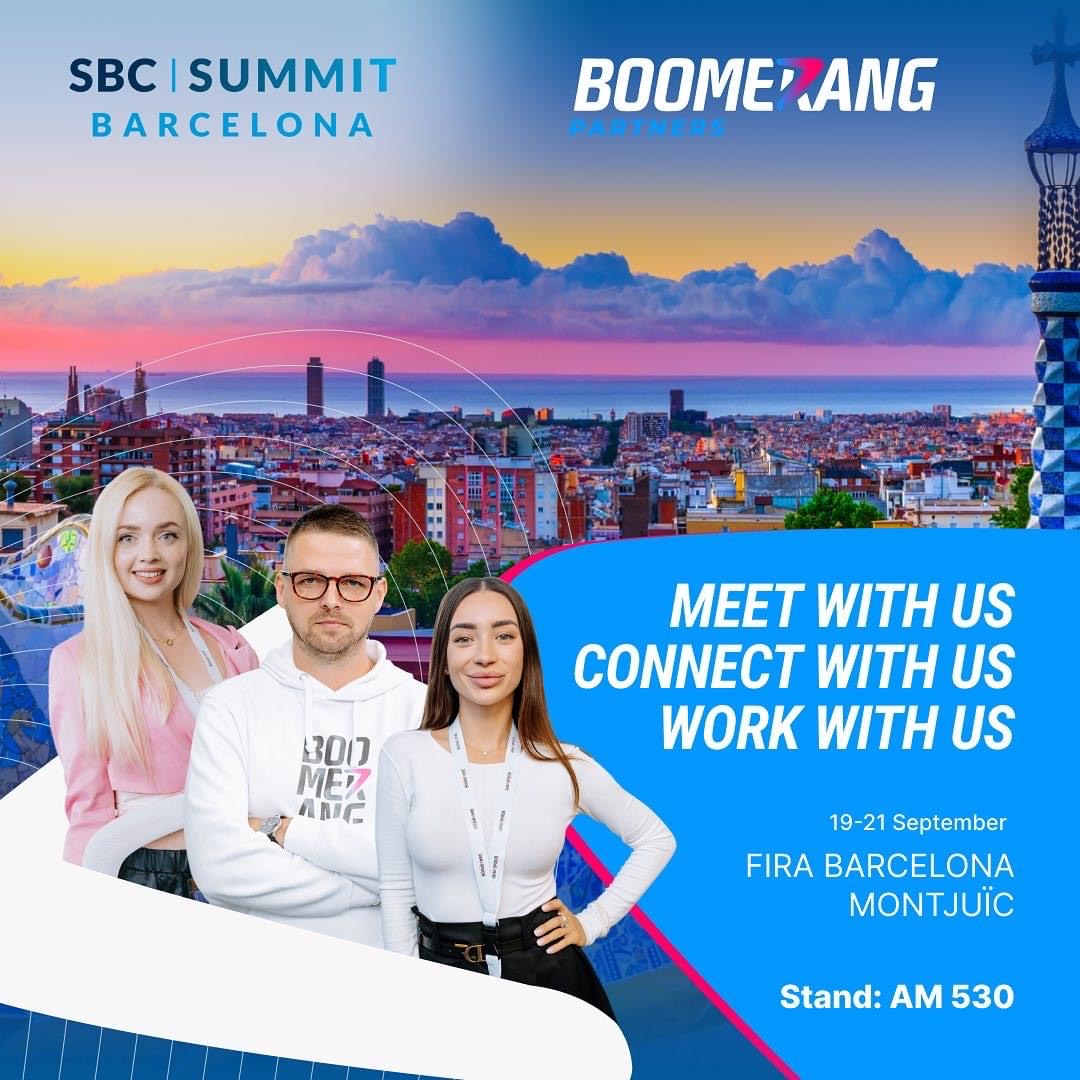 Reading Time:
2
minutes
Boomerang Bet, a leading product of Boomerang Partners, is set to showcase its innovative promotion strategies at the upcoming SBC Summit Barcelona from September 19th to 21st, 2023. At the event, the company aims to work on new technology opportunities and better business journeys for partners around the world. The brand strives to introduce its betting product to the European market, emphasizing its achievements particularly in Latin America.
Boomerang Sportsbook has set a milestone in the Chilean market, since its launch in the Latin American betting business sector in August 2023. The brand soon will present its first regional ambassadors — Chilean sports stars, highlighting its strong strategy and commitment to sports development in the region.
In Latin America, the brand partners with key national sports media platforms such as RedGol, Bolavip, and Dele Albo, enhancing its presence and awareness in the area. These collaborations have fostered solid business growth, in sync with the expectations of long-term partners focused on steady global expansion. At the SBC Summit, Boomerang Sportsbook intends to actively engage with the community of experts, clients, and contractors to discuss current industry issues. One focus is a personalized approach to partnership initiatives: partners immediately access a range of tools for player attraction and conversion that have been honed over years. Known for its traffic management expertise, the brand provides adaptability, accommodating various traffic types and aiding the Sportsbook in precise targeting and value optimization.
Being a flagship brand of the Boomerang Partners, which has generated a number of iGaming awards this year, Boomerang Bet is poised for a successful performance at SBC Summit Barcelona, looks forward to extending its recent media success:
"Our participation at the SBC Summit Barcelona is another big step in our progression," noted Vitalii Prokofev, CEO at Boomerang Partners. "We're keen to transparently share our journey, underscoring our efforts to portray our brand authentically in the media, and extending this transparency to our partners. Notably, we aspire to facilitate our European allies' substantial foray into the dynamic Latin American iGaming sector, backed by robust technical and media assistance."
For affiliates eyeing Latin America, Boomerang represents a solution to enhance conversion rates and positive branding. The brand is committed to sustainable growth through intelligent marketing, collaborative engagements with media and influencers, fostering local sports, and technologies facilitating click-to-deposit conversions — essential tools in its active regions. Partnering with Boomerang Sportsbook is a straightforward process, promoting its successes and milestones effortlessly.
Prospective affiliates are encouraged to explore collaboration opportunities with Boomerang Sportsbook at the SBC Summit Barcelona booth, located in the Sports Betting Zone, Hall 1, Booth AM 530.
Gaming Americas Weekly Roundup – September 25-October 1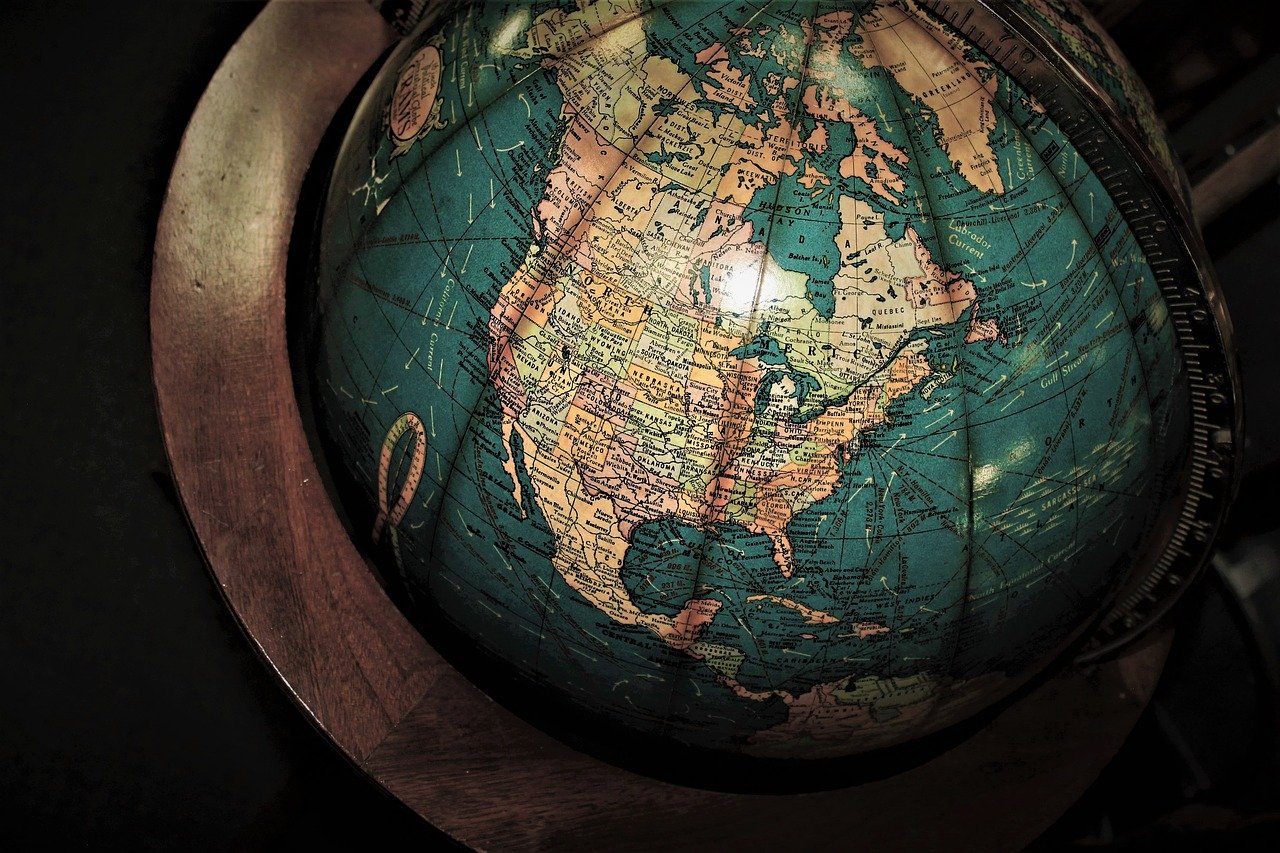 Reading Time:
2
minutes
Welcome to our weekly roundup of American gambling news again! Here, we are going through the weekly highlights of the American gambling industry which include the latest news, new partnerships and new appointments. Read on and get updated.
Latest News
FanDuel Casino announced the second instalment of its "Winning is Undefeated" ad campaign across TV, social and contextual OOH. FanDuel Casino is also premiering a new exclusive game, Fort Knox Cleopatra.
The Connecticut Lottery Corporation has announced it will open a new retail sports betting facility at the City of Bridgeport's Total Mortgage Arena, the home of the New York Islanders' AHL affiliate, the Bridgeport Islanders. The sports bar and sportsbook will be open daily, regardless of whether the arena is holding an event.
BetMGM announced the new BetMGM Sportsbook at The Banks is officially open in downtown Cincinnati. Relocating from its temporary Great American Ball Park location, the permanent BetMGM Sportsbook at The Banks is a state-of-the-art facility at the corner of Second Street and Joe Nuxhall Way in the area formerly occupied by Galla Park.
Genius Sports Limited has unveiled BetVision, the world's first immersive sports wagering experience that brings live streams together with integrated bet slips, statistical insights and real-time augmentations within a single interactive player. Genius Sports is launching BetVision with NFL live games in the US.
Everi Holdings will highlight its national, tribally linked, Class II, bingo network, Bingo Treasures, at the 23rd annual Global Gaming Expo October 9-12 at booth #150. The Bingo Treasures network is anticipated to launch in early 2024. Everi will market and promote Bingo Treasures to its Class II customer base, alongside other Everi assets, systems and teams to expedite customer onboarding, marketing and launch processes over the coming months.
Churchill Downs Incorporated announced the opening of the newest Rosie's Gaming Emporium in Emporia, Virginia (Rosie's Emporia). Rosie's Emporia is located on West Atlantic Street, convenient to Interstate 95 and features 150 Historical Racing Machines (HRMs), simulcast horse racing, a restaurant and bar.
Partnerships
BetMGM and Kindbridge Behavioural Health announced a groundbreaking programme in Colorado revolutionising the way problem gamblers access essential mental health services. The first-of-its-kind partnership will empower self-excluded players with direct access to comprehensive mental health assessments and group support services.
Knightscope has announced that it has signed an agreement with PENN Entertainment to offer Knightscope technologies to its 43 gaming and racing properties nationwide.
Galaxy Gaming Inc. has announced that they will deliver Galaxy Operating System (GOS) as the table games system for 50+ ships across the globe with Carnival Corporation & plc, the world's largest leisure travel company.
Appointments
Bally's Corporation announced the appointment of Don Westcott as SVP, Global Chief Compliance Officer, and Tammi Barlow as Inaugural VP of Global Responsibility and Social Impact. Don Westcott is a compliance leader with more than 25 years of experience within the financial technology and gaming industries. Tammi M. Barlow has over a decade of experience building and managing responsible gaming and corporate social responsibility programmes for companies in the gaming industry.
Win Systems has announced the addition of Hunter Kampf as Sales Director Systems & Gaming USA to further boost its growth in the region. Hunter has a track record of leadership positions in well-known companies in the industry.
Delasport Signs a Sportsbook Deal for 3 Esports Entertainment Group Brands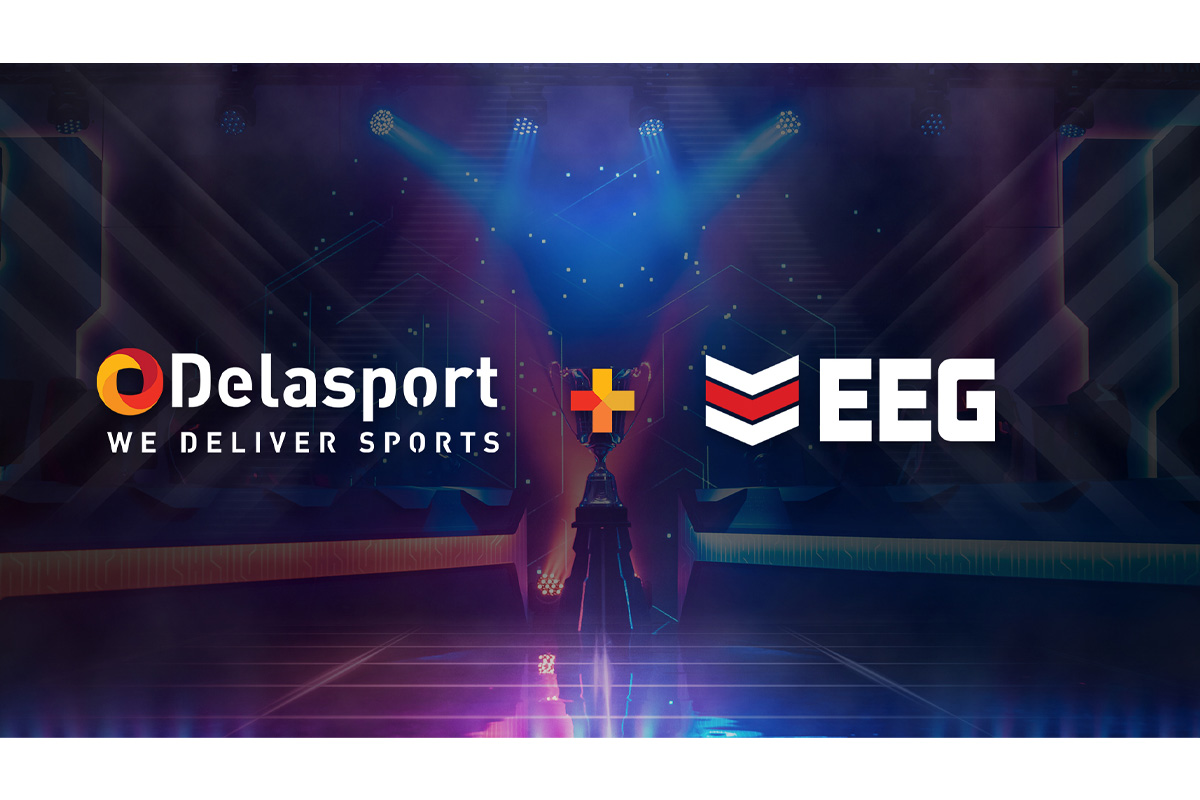 Reading Time:
< 1
minutes
Renowned iGaming software supplier Delasport is about to power up 3 of Esports Entertainment Group's (EEG) brands with its Plug & Play Sportsbook iFrame. The brands, part of EEG's portfolio, are JustWow, CasinoJefe, and Vie.
Delasport will support this leading "esports-focused" operator in MGA-regulated territories. The agreement allows all three brands to expand beyond their casino audience with ease. Adding a sportsbook to a casino website opens up a brand-new revenue stream and helps retain players who are interested in both verticals.
"Partnering with an industry giant like EEG is yet another milestone in Delasport's growing track record of successes. We are proud to be able to provide our modern sportsbook solution, boosted with player personalization and engagement tools, to a company with such vast experience," says Delasport's CEO, Oren Cohen Shwartz, regarding the company's latest deal.
The excitement is shared by both parties as EEG's CEO Alex Igelman also comments on the news:
"Partnering with Delasport represents an exciting opportunity for EEG to broaden its offerings to a whole new set of players in key markets where sports betting is exceptionally popular. We are eagerly looking forward to seeing the positive impact and growth this integration brings to our brand. Delasport has been a great partner every step of the way. We feel safe in entrusting the new sportsbook branches to them and their Plug & Play iFrame solution."
TUNDRA'S NEW 'TEAMMATE' UNVEILED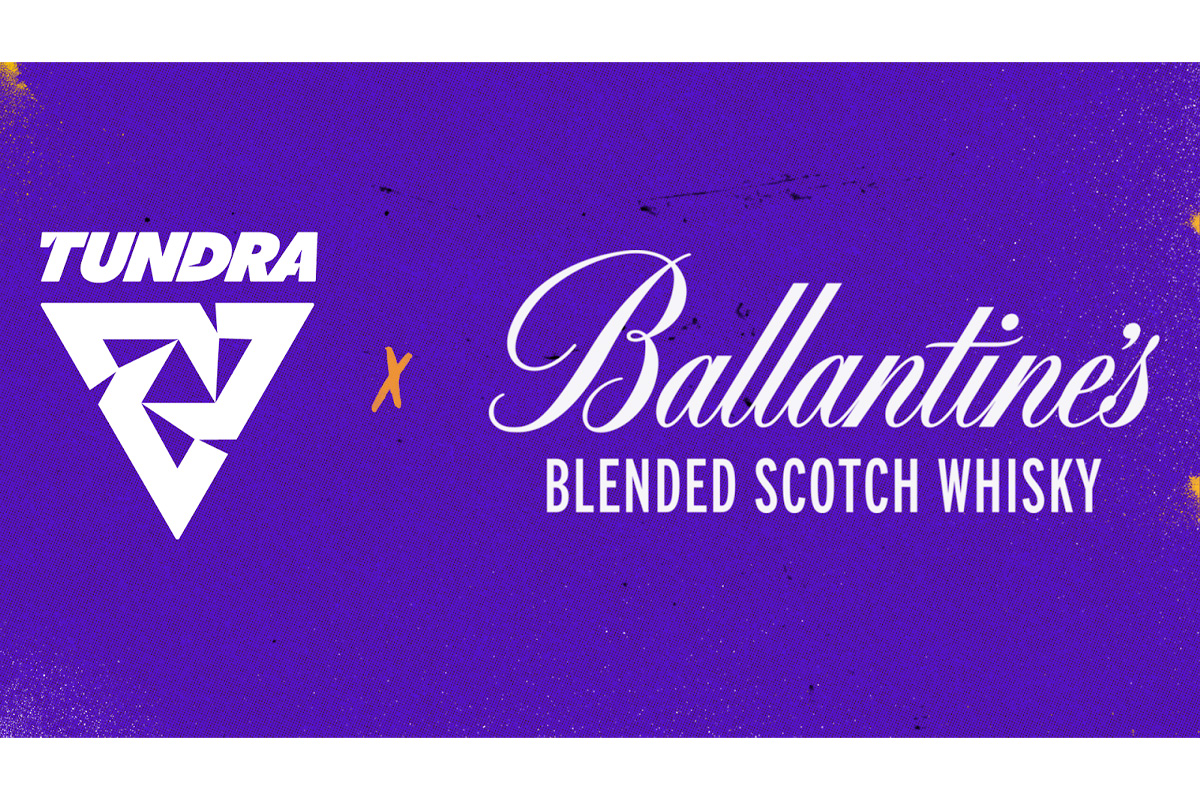 Reading Time:
2
minutes
Ballantine's, the world's second largest Scotch whisky has teamed up with defending champions Tundra Esports as their Official Spirit Partner for The Dota 2 International 2023, which will be the first ever esports team sponsorship for Ballantine's. The partnership will see Ballantine's make its debut on Tundra's new The International official jersey, which goes on sale on 6th October 2023, which will celebrate those that live the 'Stay True' lifestyle, subvert expectations, and do things their own way.
Tundra's Esports Dota 2 team are the reigning World champions, winning The International in 2022, beating the opposing team in a clean 3-0 sweep. The team has gone on to keep their crown as the DPC WEU Tour 3 top team, and they are one of the clear favourites going into the next Dota 2 The International 2023, which kick offs on 12th October and ends October 29th.
Ballantine's is a long time champion of self-expression and has a storied history of celebrating people who live life with an independent spirit and have the self-confidence to stay true to themselves, even when faced with challenge, expectation & judgement. It was Tundra's unwavering commitment to this 'Stay True' vision within their unique playstyle that led them, against all expectations, to be the crowning champions of Dota 2 The International 2022 and a perfect partner for Ballantine's.
The partnership is the latest move by Ballantine's in the esport space following their partnership earlier this year with BLAST.tv for the 10 year anniversary of CS:GO Majors in Paris. Together, Tundra Esports and Ballantine's will be launching a series of bespoke behind the scenes content that gets up close and personal with the players.
Afterwork Drinks sees Head Coach Kurtis "Aui_2000" Ling speak on his work day and share his experiences with Ballantine's. TI Dream Team where the Tundra Team, composed of Jingjun "Sneyking" Wu, Topias "Topson" Taavitsainen, Oliver "Skiter" Lepko, Neta "33" Shapira and Leon "nine" Kirlin will put together a roster of their favourites players giving insight into their picks, plus some words of wisdom Sip of Knowledge for any gamers hoping to go pro in turning their passion into their profession. Alongside this, as part of the partnership, Ballantine's logo will also be featured on Tundra's new The International jersey, as well as across Tundra's social channels, and will also be featured within the Dota 2 in-game team's flag and banners.
Carleton Curtis, Chief Executive Officer of Tundra Esports, said: "We are honoured to be the first esports team in history sponsored by Ballantine's the Official Spirit Partner of our Dota 2 roster for the International 2023. This is a brilliant opportunity for us to work together in creating exciting new content and bring fans together around the world."