"Eagle Shadow Fists" and "Fantasy Mission Force"- RTG Asia's new slot games, featuring Jackie Chan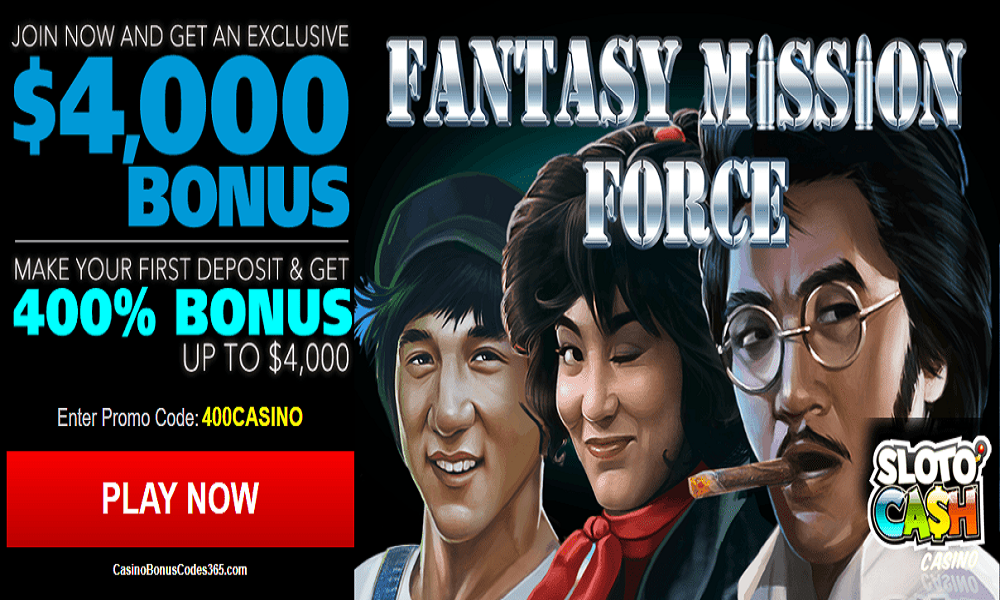 Reading Time:
2
minutes
RealTime Gaming Asia (RTG Asia), the premier Asian-based provider of software solutions for online gaming and casino management has fashioned two new games based on Jackie Chan, the award-winning actor.
First, game features "Fantasy Mission Force,' the hong kong, horror action, mo lei tau film starring Jackie Chan.  Though some critics have categorised  Fantasy Mission Force "as one of the craziest films in existence" and  "the most insane film ever", RTG Asia procured the rights to use this 1983, cult-classic, film in a new slot machine,  namely "Fantasy Mission Force."
This five-reel, twenty-line high volatility slots use elements from the film as royals and images from the film that reveal film clips when in a winning line. Fantasy Mission Force has a fun feel with a random jackpot and frequent features.
To top it up, RTG Asia is also releasing "Eagle Shadow Fists", a five reel, twenty-five line medium volatility game. In the 1973 film of the same name, Jackie joins a group of rebels trying to out the Japanese during their World War II occupation of the mainland. As with Fantasy Mission Force, when movie characters are on a winning line, a short clip appears in their space.
Charlotte Tang, the CEO of RTG Asia "IMDB said: "Jackie Chan is 'Hong Kong's cheeky, lovable and best known film star. We try to capture that charming humour and class that crosses generations and national boundaries with these games. Fans of the films, and of the man, won't be disappointed as we make our way through his extensive back catalogue of films. RTG Asia is committed to developing and delivering exciting new games specifically for the Asian market. Reflecting the region's passion for sports, RTG Asia is joining up with some of the world's most popular teams and players, rolling out branded games to entice and delight the fans of those internationally recognised brands. Turning away from a "one-size-fits-all" philosophy, RTG Asia's long-term goal is to personalise the user experience by region, country, city and person.
Stars Group clinches a deal with  Sugal & Damani to launch its PokerStars brand in India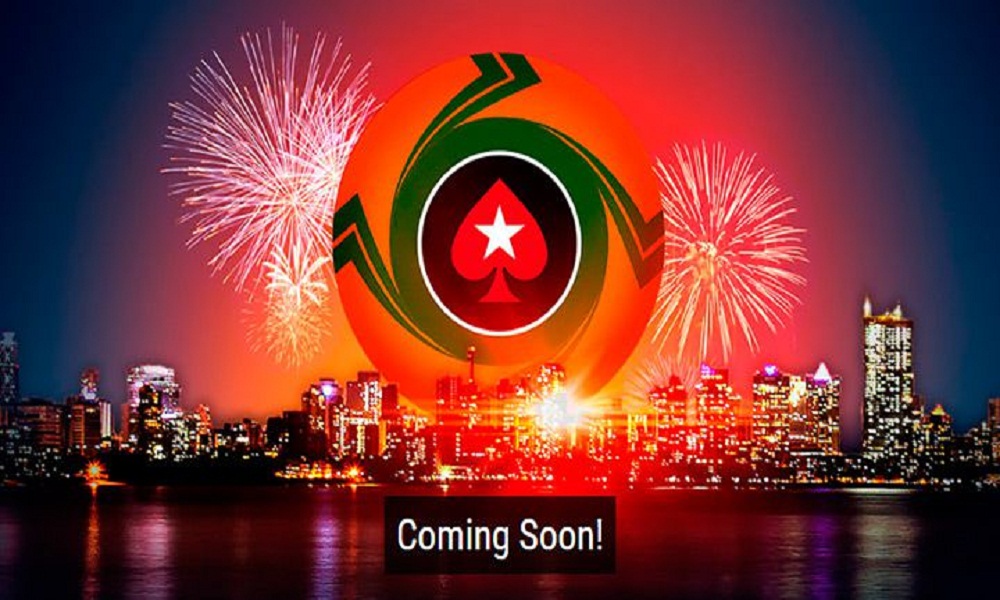 Reading Time:
1
minute
With the intention of backing up the launch of its PokerStars brand in India, Stars Group, the Canadian gaming, and online gambling company has clinched a  deal with  Sugal & Damani, which has pioneered the business of operating Government Licensed Lotteries across India.
As per  GLaws.in, PokerStars will replace khelplay, the online poker website that was formerly operated by Sachar Gaming Private Limited, the parent firm of Sugal & Damani. Khelplay had been scheduled to cease its operations on March 15.
Records seen by GLaws.in show that Sachiko Gaming Private Limited, another company owned by Sachar Gaming Private Limited, now owns the domain name 'Pokerstars.in'.
At present, the Pokerstars.in greets visitors with a message that states 'Coming Soon!'.
Although a launch date for PokerStars in India has not yet been announced, the GLaws.in site said a number of sources have indicated that the service could go live within the next few weeks.
Rafi Ashkenazi, the Chief Executive of The Stars Group, has previously spoken about the possible launch of PokerStars in India, initially stating that the service would go live in 2017.
A free gambling zone on the Thaungyin River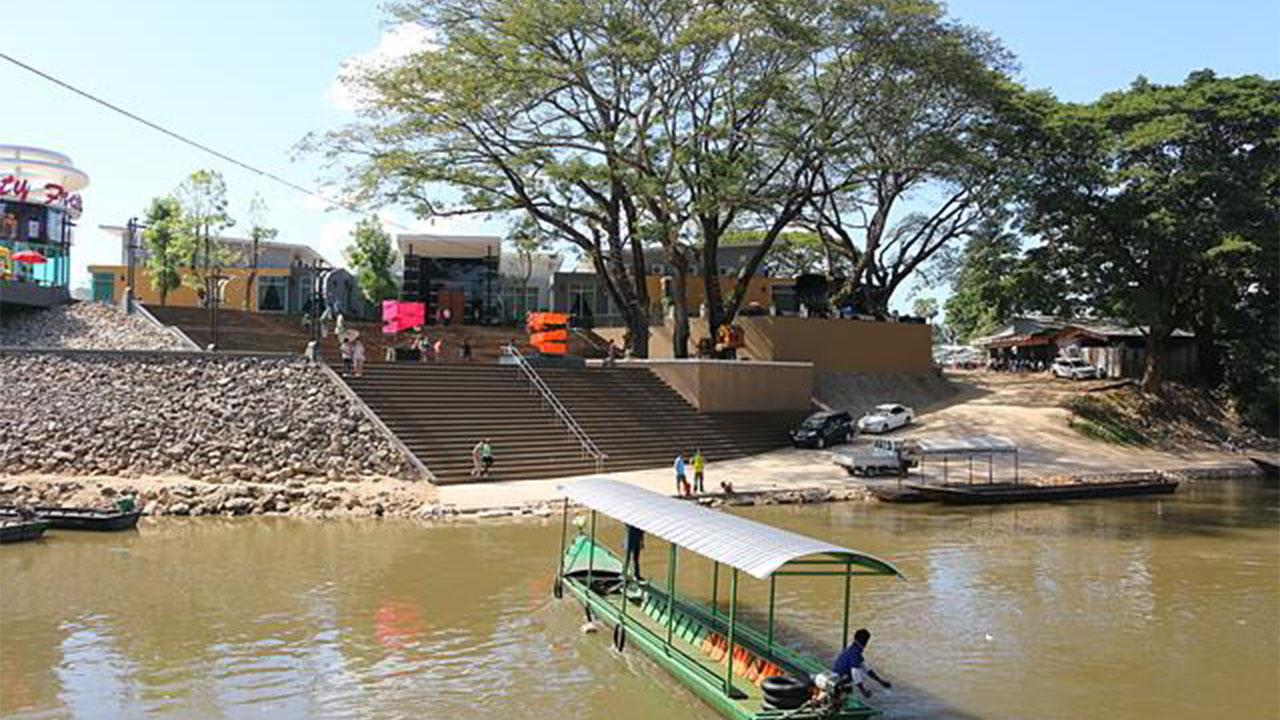 Reading Time:
4
minutes
Daytime in Myawady city (Myanmar) near the Thai border in Kayin State is crowded with trucks and travellers to Thailand, but after 6pm, its streets become less congested.
The darkness that descends on the city is broken only by the light provided by generators. Small shops start packing up their remaining stock. In the silent and cool night, the liveliest places in Myawady are casinos.
I reached the famous Three Nines Casino in Myawady in early February. At the gate, guards with weapons stopped the car.
"Are you playing at the casino?" they asked.
When a young guy who accompanied me nodded, they let the car pass. After a few minutes, we arrived at a brightly lit place that looked like a restaurant or hotel. Its parking lot had hundreds of cars.
There are many casinos, stores and restaurants in Myawady city on the Thaungyin river, which locals say are owned by Thai businessmen. When people enter the casinos, security guards conduct thorough body searches.
Business is good inside the main gambling hall. Under spotlights and cameras, young ladies are busy dealing cards. Most of the gamblers are well-dressed Thais. Games include kyar nagar, shan koe mi, jackpot and fish. Most customers pay in Thai baht. The pit bosses are Thai women.
Waitresses carry trays and serve gamblers drinks and food so they don't have to leave the tables. For those who don't want to find a place to eat and sleep in Myawady, casinos are a convenient place to kill time, said resident driver Ko Phyo Gyi.
There are many restaurants near the casinos and the food is free for heavy gamblers.
"Hey, youk pha [which means 'brother-in-law', but colloquially means 'dude' or 'bro'], bet on the red," Ko Naing, 30, who sold his bicycle shop to come to play at Tiger Dragon casino, told me. He looked like he had passed many sleepless nights.
He had played for three straight days when I met him and had no more cash, but he was still giving advice to others. While he was talking, a bell was rung by a supervisor and bets were paid back in 1000-, 100- and 20-baht notes.
Ko Naing showed me the lucky draw slips he had been given as a heavy gambler.
"I will go back after the lucky numbers are drawn. At about midnight, the owner herself will come out to draw the numbers. Prizes include motorcycles, beds, pillows and other goods," he said.
The casino has many surveillance cameras and security guards keep their eye on everyone in the hall.
When night comes, a crowd of Thais enters Myawady city from across the Thaungyin, which Thais call the Moei, River. At midnight, the 24-hour casino is the most crowded place in Myawady. Ko Naing says Myanmar migrant workers also come to the casino from the Thai side.
The casino has a three-digit lottery, which it draws every morning and every night. The second largest room, on the right side of the main gambling hall, has a ring for the tiger and dragon game.
One casino employee takes out his phone and opens an app called "M Club". Another staff member then hands him a piece of paper with the words "Myawady Online" on it. A username, password, and rules are printed on the paper, which allows users to play casino games online. The paper includes a 1000-baht (K43,000) credit to begin playing. An internet or phone connection is required to play the game. Preparations are being made so that the games at Three Nines Casino in Myawady can be played online, but it is still a work in progress.
Crime in Myawady has increased, so locals demonstrated in January to close the casinos and gambling dens in the city. Residents say there have been many murders, thefts, robberies, burglaries, swindles, and pickpockets because of the gambling.
"It has been about two years since we were able to hang our longyis outside at night," the wife of driver Ko Phyo Gyi said.
Gambling places have increased since 2010 and, at the beginning of 2016, casinos became very popular, said township chairman U Tun Nay Aung of the Union Solidarity and Development Party.
"They can be controlled if there is local development and law enforcement," he said.
Myawady township Police Captain Min Ko said there are no more gambling places in downtown Myawady and police have taken action in 18 gambling cases.
"If they continue, they will be arrested. It is not allowed in the city anymore," said Major Naing Maung Zaw of the border guards.
Although there are casinos outside of Myawady where people can play with foreign currency, they are now closed during the annual school matriculation exams.
"I don't know what will happen after the exams. If gambling destroys people's lives, it will no longer be allowed," Major Naing Maung Zaw said.
There are altogether 10 casinos, including one at almost every checkpoint under the control of the Myawady border guards, said U Thant Zin Maung, state Hluttaw MP for Myawady.
"There are many casinos along the river located at the gates controlled by the border guards," he said.
Although locals in Myawady want casinos eliminated, the central government wants to allow casinos in the border area in order to earn money to pay off foreign debts and will give permission to foreigner-only casinos on islands that tourists visit, U Ohn Maung, the minister of Hotels and Tourism, told the Pyithu Hluttaw in February.
Casinos are making a fortune in Macao and Singapore, so Myanmar, which has a foreign debt of about US$10 billion, should allow casinos, U Aung Hlaing Win, Pyithu Hluttaw MP for Mingaladon township in Yangon, said recently.
There are about 70 gambling dens in Myawady town, and although police and border guards have promised to eliminate them, business is still bustling at the casinos on the banks of the Thaungyin.
Vietnamese MoPS releases official information about biggest online gambling ring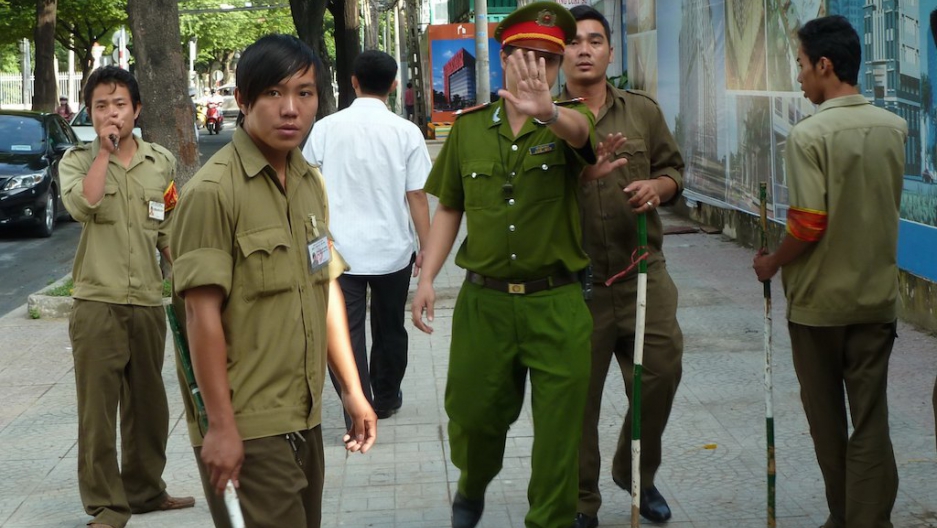 Reading Time:
3
minutes
The Ministry of Public Security (MoPS) has officially announced a crackdown on "using the internet to appropriate assets, organise gambling, gamble, illegally trade invoices and launder money in Phu Tho province and some other provinces and cities."
The announcement was issued after a number of domestic newspapers ran inaccurate reports on the investigation into and initial investigation outcomes of the case. The ministry did not clarify which parts of which reports were inaccurate.
The ministry said many organisations and persons took advantage of information technology and the internet to organise online gambling rings through betting or card games. Among those card games, Rikvip, which was later renamed Tip.club, was organised in a sophisticated manner and on a large scale, attracting millions of gamblers with trillions of VND.
Rikvip began operations on April 18, 2015 on the websites rikvip.com and rikvip.vn, featuring 42 games simulating different forms of gambling. It was renamed Tip.club in August 2016 and operated as mobile and computer applications.
To join the games, gamblers created accounts and sent money to buy virtual scores, called RIK, to those accounts through pre-paid telecom cards (Viettel, Mobifone, Vinaphone), game cards (Zing, Gate, Vcoin, Megacard, GoCoin, Vcard), and bank accounts, or directly buy virtual scores at Rikvip agencies.
After winning or losing games, gamblers could convert RIK into money by selling RIK to Rikvip agencies or selling pre-paid telecom card numbers and game card numbers, sending money to telephone accounts, or by using payment gateways.
To help gamblers send money to their game accounts, gambling organisers used legal entities they set up to connect with payment gateways (VNPT EPAY, Ngan Luong, HOMEDIRECT, Giai tri so) so gamblers could use pre-paid telecom cards and game cards to send money. They also used the National Payment Corporation of Vietnam (NAPAS) services to help gamblers send money to game accounts from bank accounts while issuing Vcard and GoCoin game cards with the same purpose.
The gambling organisers set up a system of gambling agencies nationwide, including 25 tierl-1 agencies and 5,852 tier-2 agencies.
Thanks to the convenient payment system and widespread advertising online, Rikvip/Tip.club attracted a large number of gamers, becoming the disguised gambling system with the largest  scale and revenue in Vietnam, according to the MoPS.
The investigation found that from April 18, 2015 to August 29, 2017, there were 42,956,715 accounts on the Rikvip/Tip.club system. Each gambler had an average of three accounts, so the total gamblers could number more than 14 million.
After investigating, in August 2017, the MoPS decided to prepare to tackle the case. At the same time, police of northern Phu Tho province were probing a case of "using the internet to appropriate assets" in the province and carried out legal procedures against some suspects involved in the tier-1 agencies in the MoPS's investigation. Leaders of the ministry assigned the investigation to the Investigation Security Agency under the Department of Public Security of Phu Tho province.
On August 29, 2017, the Investigation Security Agency under the Department of Public Security of Phu Tho province, launched legal procedures against persons and organisations involved in the organisation of gambling through Rikvip/Tip.club.
With the permission of the Party Central Committee's Secretariat, on March 11, 2018, the Investigation Security Agency launched legal proceedings against and detained Nguyen Thanh Hoa, former director of the MoPS's police department for high-tech crimes, for organising gambling.
Phan Sao Nam (born in 1979, former Chairman of the Board of Directors and Director of the VTC Online Telecommunications Company – VTC online) and Nguyen Van Duong (born in 1975, former Chairman of the Member Council of the Hi-tech Security Development and Investment Ltd. Co. – CNC) are accused of being the masterminds behind the ring. Read our previous report about the gambling ring case.
Meanwhile, Hoang Thanh Trung (born in 1978, Deputy Director of the Nam Viet Investment Development Service Co. Ltd and former Director of the VTC Technology and Digital Content Company – VTC Intecom) was also arrested for his deep involvement in the case.
The offence was supported by many persons, the ministry noted, adding that as of March 14, 2018, the investigation agency launched legal proceedings against 83 persons. Among them, 41 persons were prosecuted for the charge of organising gambling, 38 for gambling, four for illegally trading invoices, two for laundering money and one using the internet to appropriate assets.
Police are currently detaining 31 persons, banning 42 from leaving their living places and hunting for eight others. Two people are out on bail.
The probe initially found that the money paid via legal and illegal payment gateways exceeded 9.58 trillion VND (around 422 million USD), including more than 9.29 trillion VND via pre-paid telecom cards and game cards, accounting for 97 percent of the total money involved. About 168 billion VND (7.4 million USD) was sent from bank accounts.
Police have so far seized assets (cash and houses) worth nearly 1.24 trillion VND (54.5 million USD) in total and 12 cars.
The probe into the case is being expanded.-VNA