"Eagle Shadow Fists" and "Fantasy Mission Force"- RTG Asia's new slot games, featuring Jackie Chan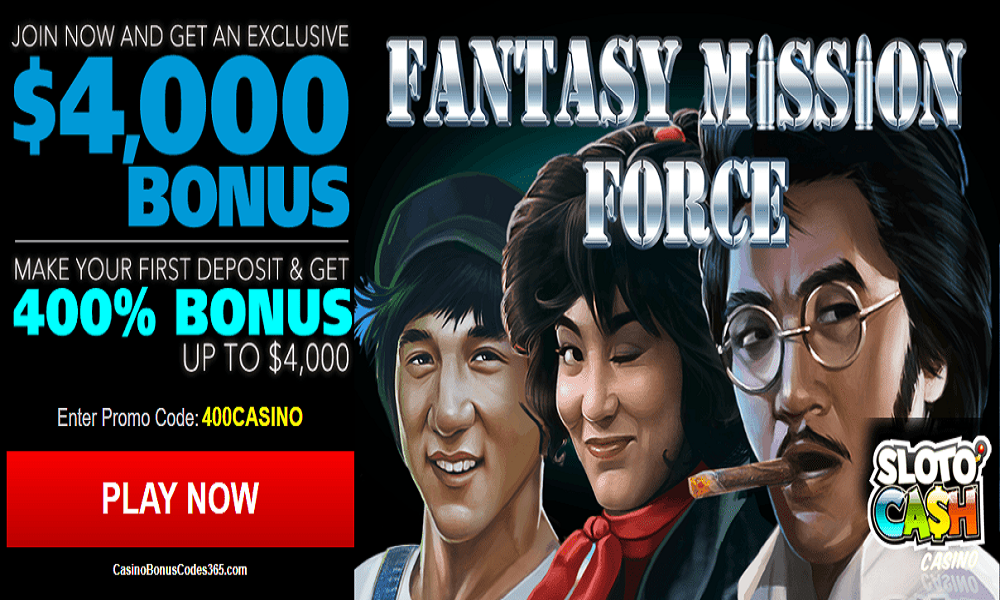 Reading Time:
2
minutes
RealTime Gaming Asia (RTG Asia), the premier Asian-based provider of software solutions for online gaming and casino management has fashioned two new games based on Jackie Chan, the award-winning actor.
First, game features "Fantasy Mission Force,' the hong kong, horror action, mo lei tau film starring Jackie Chan.  Though some critics have categorised  Fantasy Mission Force "as one of the craziest films in existence" and  "the most insane film ever", RTG Asia procured the rights to use this 1983, cult-classic, film in a new slot machine,  namely "Fantasy Mission Force."
This five-reel, twenty-line high volatility slots use elements from the film as royals and images from the film that reveal film clips when in a winning line. Fantasy Mission Force has a fun feel with a random jackpot and frequent features.
To top it up, RTG Asia is also releasing "Eagle Shadow Fists", a five reel, twenty-five line medium volatility game. In the 1973 film of the same name, Jackie joins a group of rebels trying to out the Japanese during their World War II occupation of the mainland. As with Fantasy Mission Force, when movie characters are on a winning line, a short clip appears in their space.
Charlotte Tang, the CEO of RTG Asia "IMDB said: "Jackie Chan is 'Hong Kong's cheeky, lovable and best known film star. We try to capture that charming humour and class that crosses generations and national boundaries with these games. Fans of the films, and of the man, won't be disappointed as we make our way through his extensive back catalogue of films. RTG Asia is committed to developing and delivering exciting new games specifically for the Asian market. Reflecting the region's passion for sports, RTG Asia is joining up with some of the world's most popular teams and players, rolling out branded games to entice and delight the fans of those internationally recognised brands. Turning away from a "one-size-fits-all" philosophy, RTG Asia's long-term goal is to personalise the user experience by region, country, city and person.
Rummy Players Join KhelPlay Rummy in Their Biggest 6th Anniversary Celebrations: Celebrate With a Bid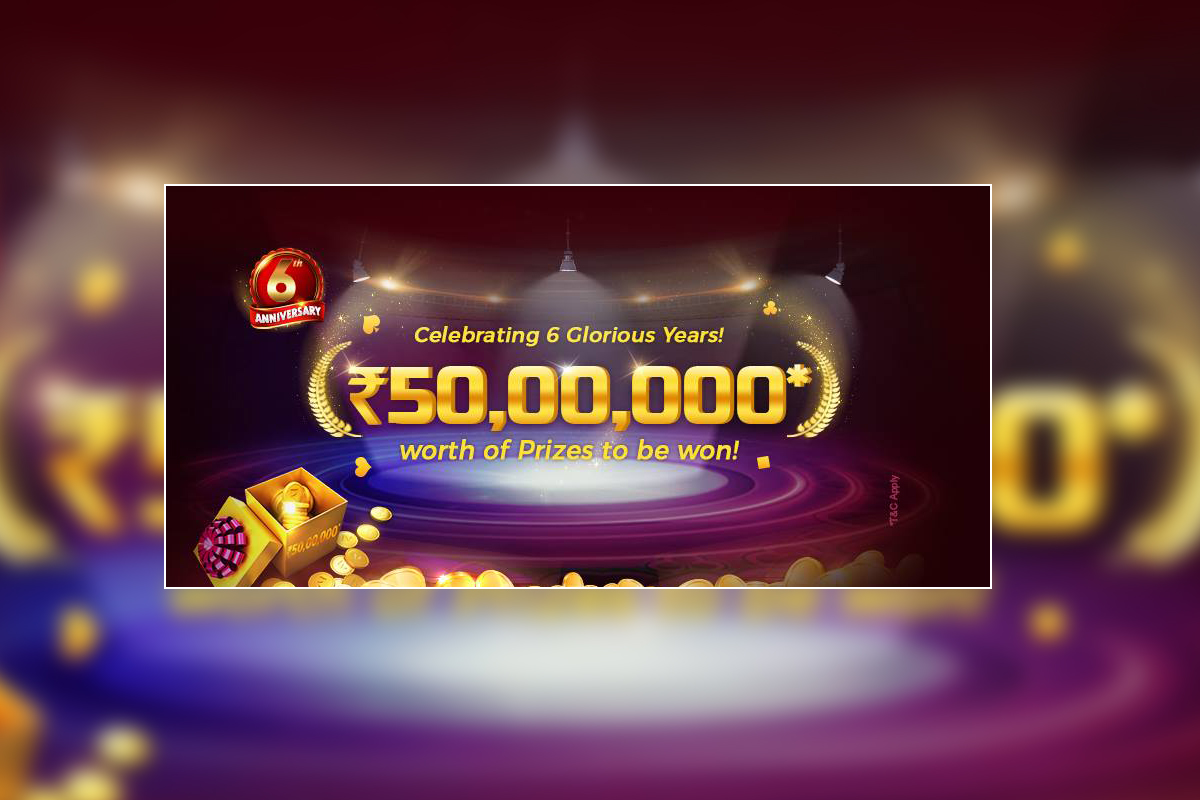 Reading Time:
2
minutes
MUMBAI, July 13, 2018 – On their 6th Anniversary KhelPlay Rummy, invites all avid rummy players to a plethora of exciting offers. KhelPlay has designed a platter full of exciting games to make the anniversary even more colourful.
The plethora of exciting offers include:
6th Anniversary Special Tournament
KhelPlay Rummy has come up with a dazzling rummy tournament with 15 Lakhs* Guaranteed Cash Price. Play and make the best of the offer.
Bonus to Celebrate Offer
KhelPlay Rummy is on a giving spree and it is mighty big. A Bonus to Celebrate offer that is sure to excite all passionate rummy players out there. On this special occasion, they are giving 20% bonus upto Rs.2000 on joining KhelPlay Rummy to celebrate their achievements.
Anniversary Special Bonus
There is a Anniversary Special bonus offer of 60% up to Rs.6000 for the people who share the love for rummy.
Special Pay-back Offer
KhelPlay Rummy is determined to make everyone a winner on their Anniversary and thus have devised the unique pay-back offer so that everyone returns home a winner. No loses on this special occasion.
Instant Cashback Week
The instant cashback week is the best time to start playing rummy online. Where winning is the only option when someone plays rummy with cash. Enjoy upto 10% cashback.
Club Carnival Offer
On the 6th Anniversary, KhelPlay Rummy has come up with a Club Carnival offer that allows players an opportunity to win exciting gadgets. What one may win here is still a secret to retain that element of suspense.
Happy Days Bonus Offer
On the website one can enjoy the Happy Days Bonus Offer that allows one to win a hefty bonus during month end.
Join KhelPlay Rummy in their month long 6th Anniversary Celebrations and have a real blast.
About KhelPlay Rummy.com :
KhelPlay Rummy is a popular gaming site that offers online rummy games. KhelPlay Rummy is constantly working on their skills to take all the online rummy experience to the highest level. They believe in transparency, high quality, confidentiality & trusted user experience.
KhelPlay Rummy offers its players every possible format of Indian Rummy games from 13 cards rummy to 21 cards rummy. Along with cash rummy they offer free rummy games for new players helping them work on their rummy skills. Hosting multiple tournaments & promotions throughout the year giving users opportunities to win big cash prizes.
Website : https://www.Khelplay Rummy.com/
Facebook : https://www.facebook.com/Khelplay Rummy/
Twitter: https://twitter.com/Khelplay Rummy
Media Contact:
Saurabh Sawant
saurabh.sawant@sachargaming.com
+91-7738211027
SEM Manager, Sachar Gaming
SOURCE KhelPlay Rummy
Chinese police arrests over 540 for online football gambling
Reading Time:
1
minute
The police have nabbed over 540 suspects in the Guangdong Province of China for running illegal online football gambling using Bitcoin. It is estimated that the racket deals with more than 10 billion yuan (1.5 billion U.S. dollars) of money through betting.
There were 20 gangs, 70 mobile apps and 250 online chat groups involved in the racket. All these have been shut down and servers, computers, cellphones and bank cards have been confiscated.
Police noticed an online gambling platform that accepted bitcoin in May and launched an investigation. The platform accumulated 330,000 members in eight months.
Police arrested six key members in southwest, central and southern China, froze assets of over 5 million yuan, and confiscated virtual currency worth over 10 million yuan.
Another 20 more gambling gangs have been busted during the World Cup.
Source: xinhuanet.com
Official source: Philippine Government Will Not Allow Casino on Boracay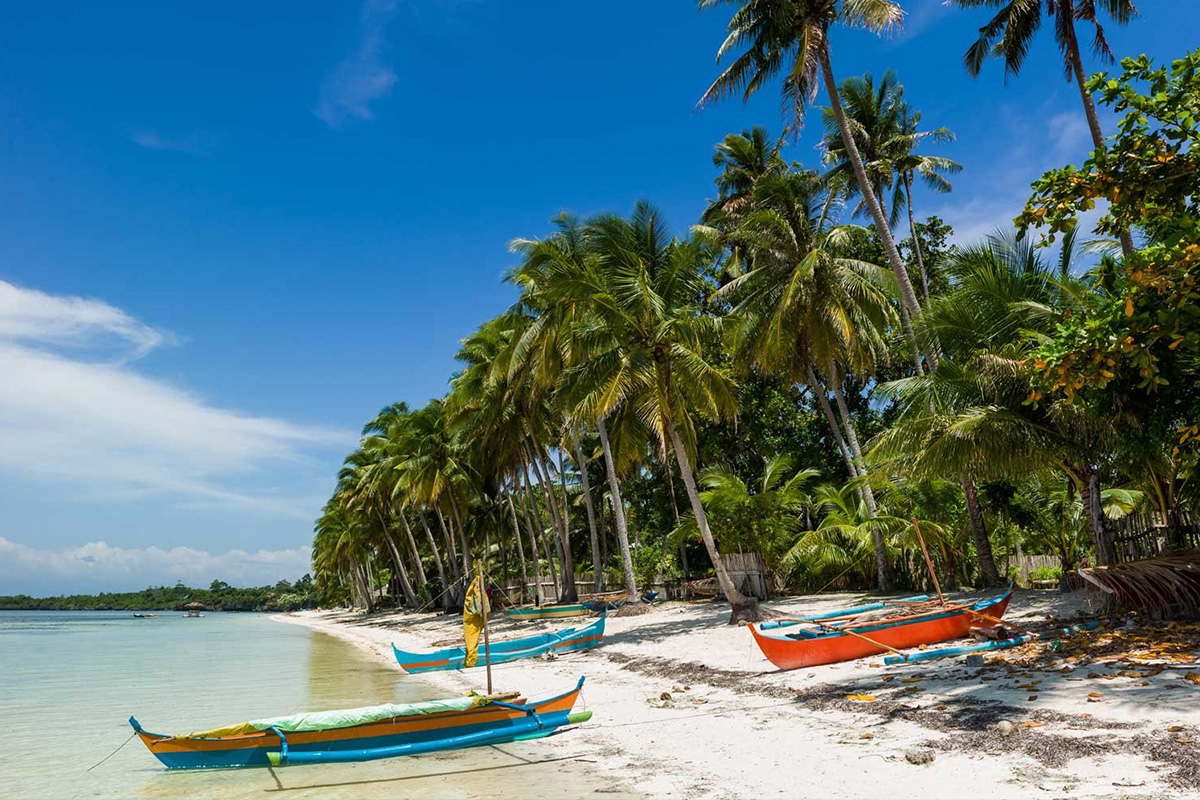 Reading Time:
1
minute
In a recent statement, given by an official from the Philippine Department of the Interior and Local Government,  the government pointed out that it would not authorize the construction of a casino resort on the island of Boracay.
Following its clouse on April 26, the famous tourist destination is currently undergoing environmental rehabilitation.
The Government Department's Officer-In-Charge Eduardo Año was among the speakers of the second Pre-State of the Nation 2018 Forum. The event took place Wednesday at the Philippine International Convention Center in Pasay City.
Eduardo Año reiterated that Philippine President Rodrigo Duterte had already said no casinos would be allowed on the island. He also added the fact that that Boracay was a popular destination visited by international tourists for its white-sand beaches and it did not need gambling to attract visits.
Boracay was eventually shuttered for business for what is planned to be a six-month rehabilitation after a review by the task force found that many businesses on the island were discharging untreated waste water directly into the sea.
News emerged late last year that Macau-based operator of integrated resorts Galaxy Entertainment Group had partnered Philippine company Leisure Resorts & World to build a $500-million casino resort on Boracay.
It is important to mention that earlier this year, the President said that he plans to give Boracay to its residents as part of a land reform currently in the works in the Philippine Government. The plan is to create a land reform which would see nearly 900 hectares of mostly agricultural land being distributed to natives. President Duterte has pointed out that he would make sure that undeveloped portions of the island would be used for forestry and agricultural purposes only.
Source:
casinonewsdaily.com