Video: Hernandez and Antonio pair up with esports duo for CS:GO-themed football challenge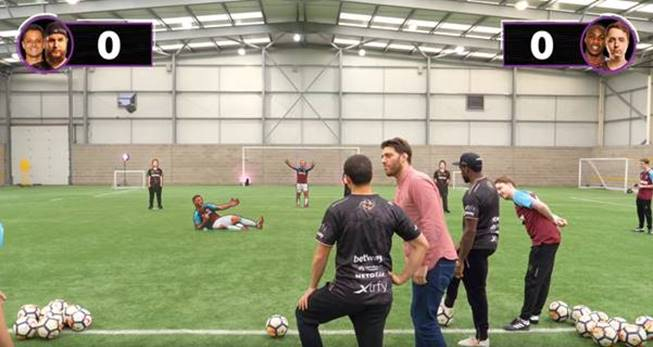 Reading Time:
2
minutes
Monday 26th February 2018 – West Ham duo Javier Hernandez and Michail Antonio put their feet in David Moyes's shoes as they took their first steps into the world of coaching in part two of the Betway Esports Challenge.
After going head-to-head in a game of CS:GO in part one, Hernandez and Antonio got GeT_RiGhT and f0rest – two stars of leading esports team Ninjas in Pyjamas – to put down their mouse and keyboard and lace up their boots for a very different type of shooting practice.
The Challenge required GeT_RiGhT and f0rest to team up with their coaches and shoot footballs at cardboard cut-outs of West Ham players, with the most points awarded for hitting the targets that were furthest away.
Source: Betway Esports/Youtube)
The Betway Esports Challenge, which was hosted by BBC presenter OJ Borg, marks the first time a football club and esports team have ever collaborated.
Betway have been the headline sponsor of Ninjas in Pyjamas – known as 'NiP' to supporters – since September 2016.
NiP are legends in the world of esports. They have won the IEM Oakland – one of CS:GO's most prestigious tournaments – two years running and earned almost £2million in prize money.
CS:GO is one of the leading esports titles and, like the Premier League, is watched by millions of fans around the world.
To find out how Hernandez and Antonio got on in the first challenge, watch part one of the Betway Esports Challenge HERE.
 About the Betway Group
The Betway Group is a leading provider of first-class entertainment across sports betting, casino, bingo and poker. Launched in 2006, the company operates across a number of regulated online markets and holds licences in the UK, Malta, Italy, Denmark, Spain, Belgium, Germany and Ireland. Based in Malta and Guernsey, with support from London, Isle of Man, Stockholm and Cape Town, the Betway team comprises over 1,000 people.
Betway prides itself on providing its customers with a bespoke, fun and informed betting experience, supported by a safe and secure environment. Betway is a member of several prominent industry-related bodies, including ESSA, the Independent Betting Adjudication Service (IBAS) and the Remote Gambling Association (RGA), and is accredited by trusted international testing agency eCOGRA. It is also a partner of the Professional Players Federation (PPF) and is a donor to the Responsible Gambling Trust.
In addition to the flagship Betway brand, the Betway Group operates a number of other brands including Dream Bingo, Bingo on the Box, Spin Casino and the Hippodrome Online Casino. For more information about Betway's various products and licenced brands, please visit www.betwaygroup.com.
Vereeni Investments partners with RB Capital to take equity stake in Kalamba Games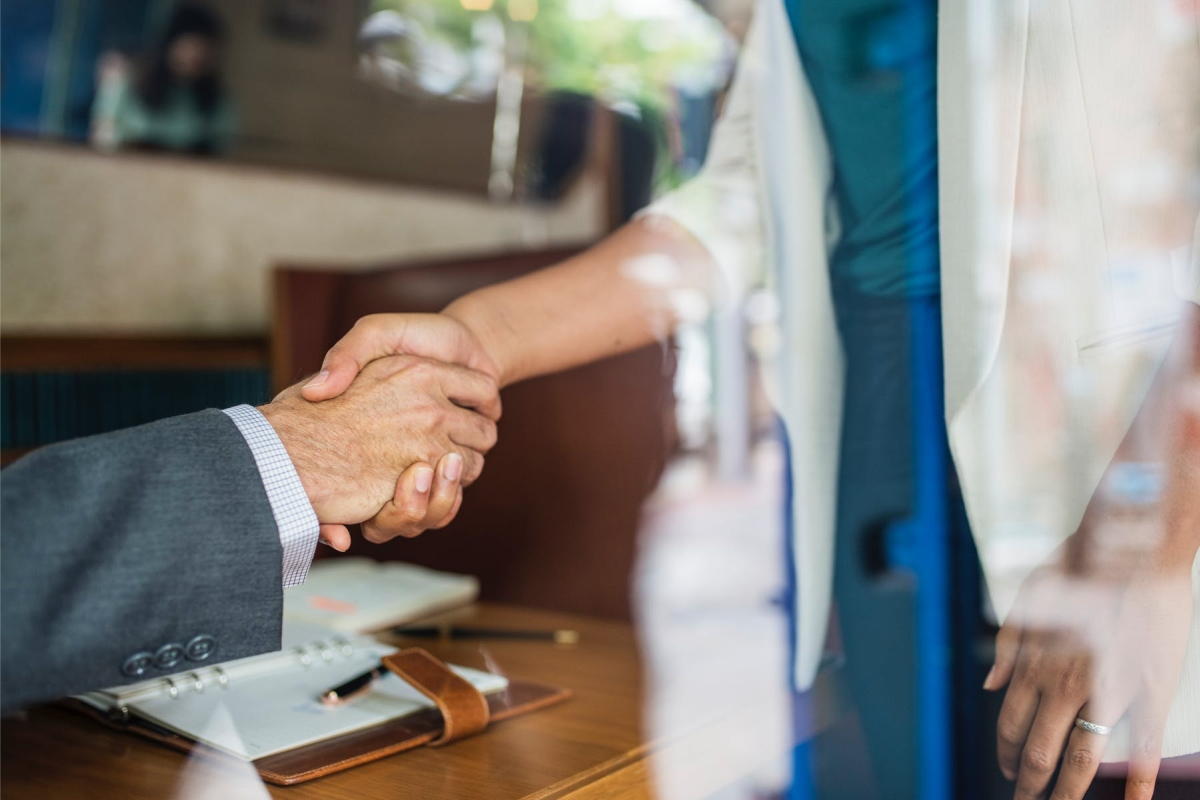 Reading Time:
3
minutes
Venture capital fund Vereeni Investments has agreed a strategic partnership with investment and M&A brokerage RB Capital to acquire a 20 per cent equity share in casino and slots development studio Kalamba Games.
The deal is based on a seven-figure investment in return for 20 per cent of Kalamba. The strategic partnership will accelerate the introduction of innovative new promotional and social capabilities to Kalamba operators, as well as raising the bar in terms of operator differentiation, player entertainment and profitability.
It will also empower Kalamba to better address region-specific market demands at a time when the global gaming landscape is becoming increasingly fragmented.
Kalamba, which was founded in 2016 and that has already launched a range of high performing titles, was selected for the investment after showing high growth potential. RB Capital has a strong track record of identifying up and coming companies within the gaming space.
The investment in Kalamba will complement the other innovative brands in which Vereeni has holdings, including companies from across the iGaming, business intelligence, software development, crypto and blockchain verticals.
It will also give Vereeni and RB Capital the opportunity to work alongside several experienced industry names, such as Kalamba co-founders Steve Cutler and Alex Cohen.
The combined expertise of Vereeni, RB Capital and the Kalamba management team will help position the supplier as a serious contender within slots development over the coming years.
Tim Heath, Founding Partner, Vereeni Investments, said: "In less than two years, Kalamba Games has displayed the creativity and expertise required to make a major splash in slots development. By taking a significant equity share, we are confident that Vereeni Investments can help Kalamba Games reach the next level in its development.
"We are also thrilled to have struck this deal alongside RB Capital, which brings an unmatched level of experience across the iGaming space. This investment is the latest exciting addition to Vereeni's 'Level Up' investment fund, which is helping numerous innovative young companies scale competitively."
Steve Cutler, CEO and Co-Founder, Kalamba Games, said: "Alex Cohen and I, as well as the whole team at Kalamba, are very excited that we have joined forces with Vereeni and RB Capital, who bring the financial resources and strategic capital, that match our vision for being a tier one supplier in the casino games industry.
"The investment gives us the ability to scale up the development teams in Krakow, maintain our already aggressive velocity and build the Games Platform coupled with the engagement and retention tools, that the industry still desperately needs. We will also be setting up the new head office in Malta, where we will continue to strengthen the business development, marketing and finance teams.
"This fantastic deal is the next step on our journey to becoming the "greatest". Working with Tim, Julian and their teams, will accelerate the vision we set ourselves two years ago when we saw the obvious gaps in the market. 2019 will be a very important year for us and we are looking forward to surpassing the ambitious goals we have, as well as firmly cementing our position as the next generation games powerhouse."
Julian Buhagiar, Co-Founder, RB Capital, said: "It is truly a pleasure for us to be working with Steve, Alex and all the team at Kalamba. We've been watching them closely for a while now, and in a short time they have built a very compelling games portfolio. It is very exciting to be supporting their efforts to acquire new territories with their disruptive content. We see significant opportunities for growth ahead for Kalamba."
Kalamba Games has already built a strong reputation within iGaming and was nominated for the 'Game to Watch' award at ICE 2018, as well as the 'Software Rising Star' and 'Innovation in Slots Provision' awards at the Egaming Review B2B Awards 2018.
Kalamba's dynamic teams based in Malta and Poland have already released 11 titles in less than a year from first game launch, aided by an experienced management team dedicated to making operators more profitable via higher player lifetime values and marketing ROI.
Kalamba is the latest company to receive a direct capital injection from Vereeni Investments. Based in Malta and founded in 2017 by Coingaming Group CEO Tim Heath, Vereeni has crafted a thriving ecosystem of complementary investments through meticulous searching.
To date Vereeni has accumulated a wealth of strategic investments aimed at aiding and advancing the iGaming industry, including companies such as OneTouch, Sherpa, Coolbet, Global Gaming, Hexagon, The Games Company, Puntaa, Skrilla, Falcon Dive and Singular.
British Bingo.com player bags £4m bounty on NetEnt's Mega Fortune Dreams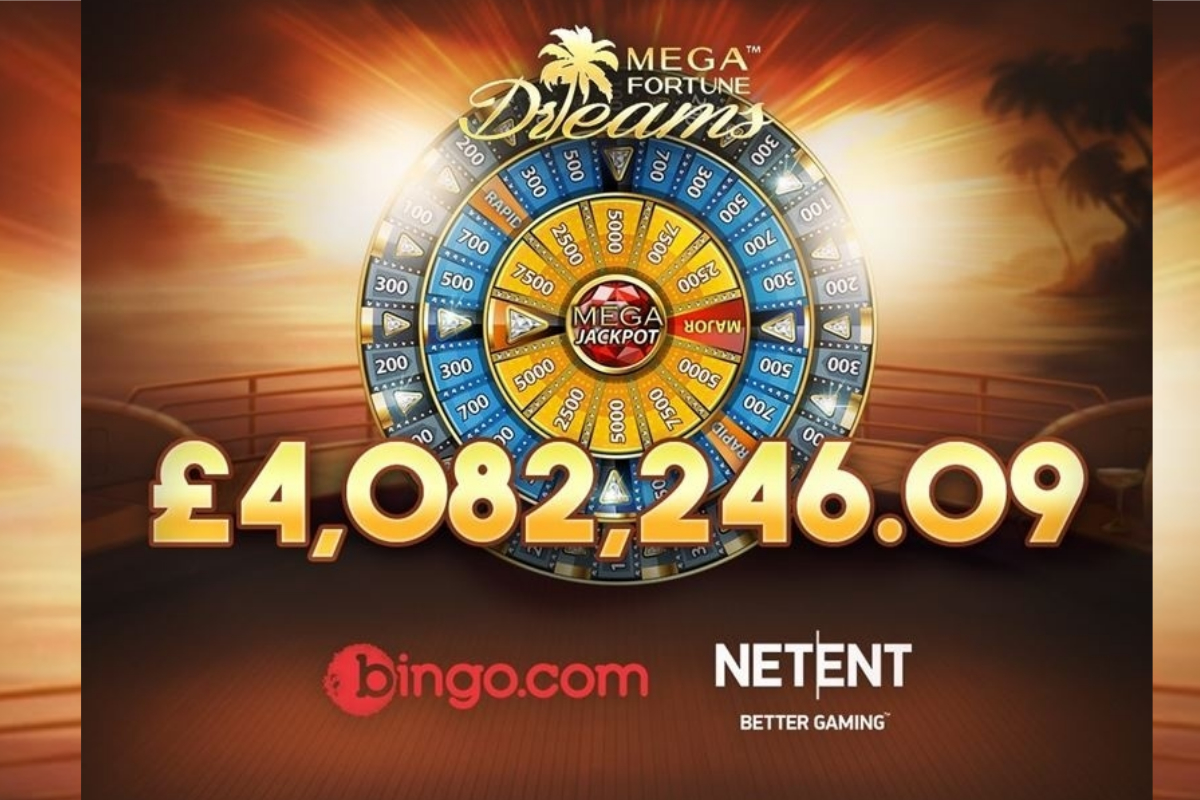 Reading Time:
2
minutes
A 49-year-old Brit has claimed a windfall of £4,082,246.09 – all from an 80p online casino bet.
The sensational spin was landed in October on NetEnt's Mega Fortune Dreams while the player was playing on online bingo and casino site Bingo.com.
"Mega Fortune Dreams has certainly lived up to its name again by creating another instant multi-millionaire and delivering a life-changing win," said Henrik Fagerlund, NetEnt Chief Product Officer.
The bingo.com customer, who won the £4m jackpot from an 80p spin at Bingo.com, is understandably thrilled. He said: "You hear about people winning these sorts of multi-million-pound jackpots, but you never really believe it as it never happens to anyone you know. And now it's happened to me! It's so unreal."
He went onto explain how he won the jackpot: "I got home in the early afternoon and went to bed but couldn't sleep so I decided to have a play on the computer. To be fair, I was actually dozing off when I pressed the button and the feature came up. I thought 'that's alright – I've won something' – but I didn't realise how much I had won. I sort of read something, so decided to get my glasses and that's when I realised how much it was!"
"It really has changed my life – but it's also changed other people's lives for the good too. I've given my friends and family the best part of a million pounds. I've already bought an Aston Martin DB11 and a Jaguar XJ for my dad – but I got good deals! We're going to Disneyland and I'm now retired!"
Bingo.com is part of Kindred Group, one of the largest online gambling companies in the world, offering a range of sports and betting products across multiple local and global brands. Play Mega Fortune Dreams here
NetEnt AB (publ) is a leading digital entertainment company, providing premium gaming solutions to the world's most successful online casino operators. Since its inception in 1996, NetEnt has been a true pioneer in driving the market with thrilling games powered by their cutting-edge platform. With innovation at its core, NetEnt is committed to helping customers stay ahead of the competition. NetEnt is listed on Nasdaq Stockholm (NET-B), employs 900 people and has offices in Stockholm, Malta, Kiev, Gothenburg, New Jersey, Krakow and Gibraltar. www.netent.com
KamaGames Looks To Grow Indian Audience With The Release Of Teen Patti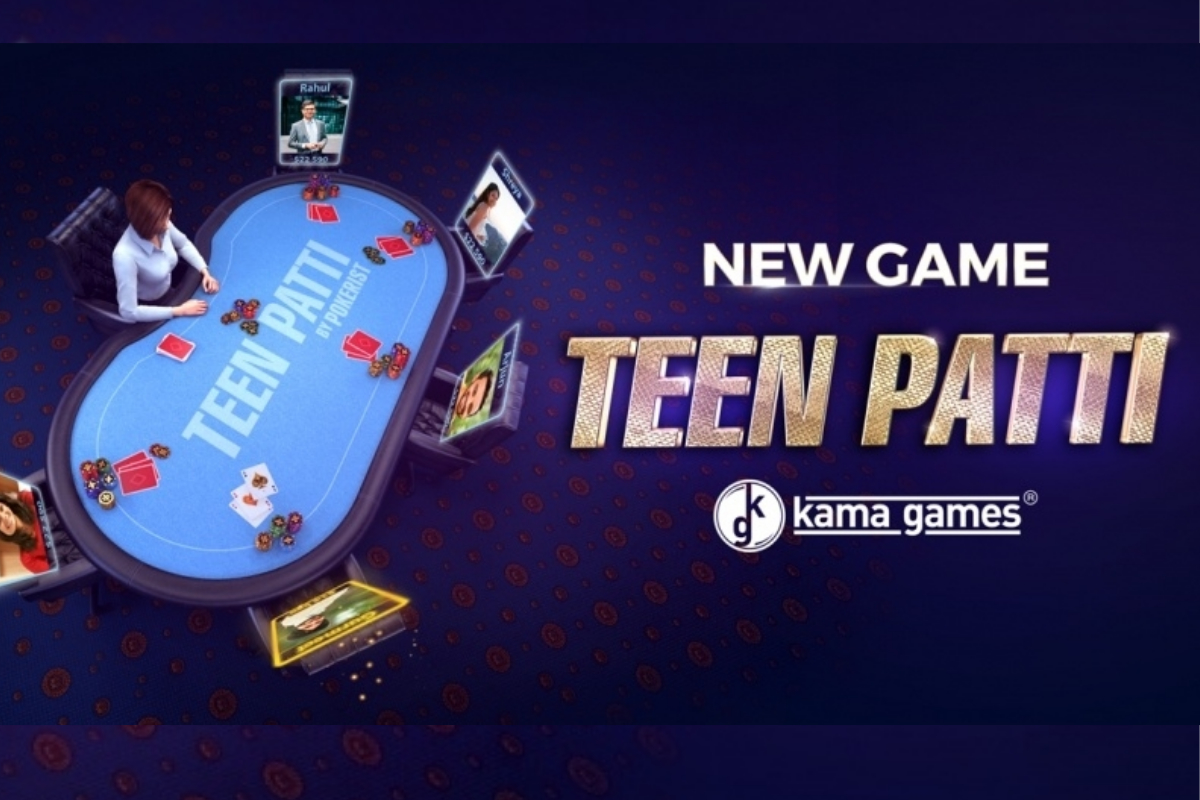 Reading Time:
2
minutes
KamaGames, the largest European social mobile poker operator, announced the release of a brand new social card game to drive player number growth in the emerging Indian casual gaming market.
Available globally across both iOS and Android platforms, Teen Patti is a social card game that originated in India and is hugely popular throughout the region.
The game is played with up to 4 players, with each being dealt three cards face down. As the game progresses, the "pot" grows in value and the winner is ultimately determined by the player who remains in the game until the completion of the hand or has the best cards.
The launch of KamaGames' new Teen Patti game comes at a time when the Indian market is experiencing booming growth and being currently listed as the fastest growing major economy in the world. This growth drives an opportunity for the development of more regional based games to stimulate local player growth and to further diversify the KamaGames gaming portfolio. At launch, Teen Patti will no-doubt draw the attention of the existing Indian player base as it is already a very established and popular game in the region.
Andrey Kuznetsov, KamaGames' CEO said "As a forward-thinking casual games developer, KamaGames have always strived to offer something new and exciting to our global and regional audiences, and the launch of Teen Patti is a perfect example of this. This latest addition to our gaming lineup reflects our ongoing plans to expand our portfolio to include not only social casino games but also certain social card games which are popular in specific regions. It's an opportunity for us to show how KamaGames is committed to embracing unique and diverse gaming variants from the emerging markets and popularizing them on our own world stage."
For more information about KamaGames and its portfolio of products visit www.KamaGames.com.
About KamaGames:
KamaGames is a multi-award winning social casino operator and the largest European social mobile poker operator, with over 530,000 daily active users.  Established in 2010 and employing over 250 staff, KamaGames has its corporate headquarters in Dublin, Ireland as well as offices in London and Dubai.
The award-winning operator's flagship title, Pokerist, has been the #1 grossing app in 101 countries on the App Store and one of the top 5 grossing apps in 45 countries on Google Play.
In 2017, KamaGames' gross revenue increased by 63.4% year on year to $57.5 million compared to $35.2 million in 2016. The number of daily active users grew by 36% with the average revenue per paying user growing by 30% in the same period. Q1 2018 has already seen revenues increase by 47.9% compared to Q1 2017.
As a leading operator in the social casino industry, KamaGames are constantly monitoring new trends and technologies and as a result, have recently launched the KamaGames Token. Based on blockchain technology and the Ethereum platform, KamaGames Tokens are designed to give players the best possible return on their in-game currency purchases as well as guaranteed bonus chips every day.