Video: Hernandez and Antonio pair up with esports duo for CS:GO-themed football challenge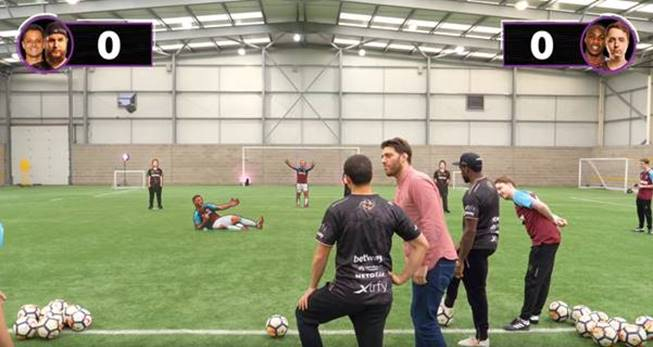 Reading Time:
2
minutes
Monday 26th February 2018 – West Ham duo Javier Hernandez and Michail Antonio put their feet in David Moyes's shoes as they took their first steps into the world of coaching in part two of the Betway Esports Challenge.
After going head-to-head in a game of CS:GO in part one, Hernandez and Antonio got GeT_RiGhT and f0rest – two stars of leading esports team Ninjas in Pyjamas – to put down their mouse and keyboard and lace up their boots for a very different type of shooting practice.
The Challenge required GeT_RiGhT and f0rest to team up with their coaches and shoot footballs at cardboard cut-outs of West Ham players, with the most points awarded for hitting the targets that were furthest away.
Source: Betway Esports/Youtube)
The Betway Esports Challenge, which was hosted by BBC presenter OJ Borg, marks the first time a football club and esports team have ever collaborated.
Betway have been the headline sponsor of Ninjas in Pyjamas – known as 'NiP' to supporters – since September 2016.
NiP are legends in the world of esports. They have won the IEM Oakland – one of CS:GO's most prestigious tournaments – two years running and earned almost £2million in prize money.
CS:GO is one of the leading esports titles and, like the Premier League, is watched by millions of fans around the world.
To find out how Hernandez and Antonio got on in the first challenge, watch part one of the Betway Esports Challenge HERE.
 About the Betway Group
The Betway Group is a leading provider of first-class entertainment across sports betting, casino, bingo and poker. Launched in 2006, the company operates across a number of regulated online markets and holds licences in the UK, Malta, Italy, Denmark, Spain, Belgium, Germany and Ireland. Based in Malta and Guernsey, with support from London, Isle of Man, Stockholm and Cape Town, the Betway team comprises over 1,000 people.
Betway prides itself on providing its customers with a bespoke, fun and informed betting experience, supported by a safe and secure environment. Betway is a member of several prominent industry-related bodies, including ESSA, the Independent Betting Adjudication Service (IBAS) and the Remote Gambling Association (RGA), and is accredited by trusted international testing agency eCOGRA. It is also a partner of the Professional Players Federation (PPF) and is a donor to the Responsible Gambling Trust.
In addition to the flagship Betway brand, the Betway Group operates a number of other brands including Dream Bingo, Bingo on the Box, Spin Casino and the Hippodrome Online Casino. For more information about Betway's various products and licenced brands, please visit www.betwaygroup.com.
Inspired To Integrate Interactive Casino Content Onto SBTech Platform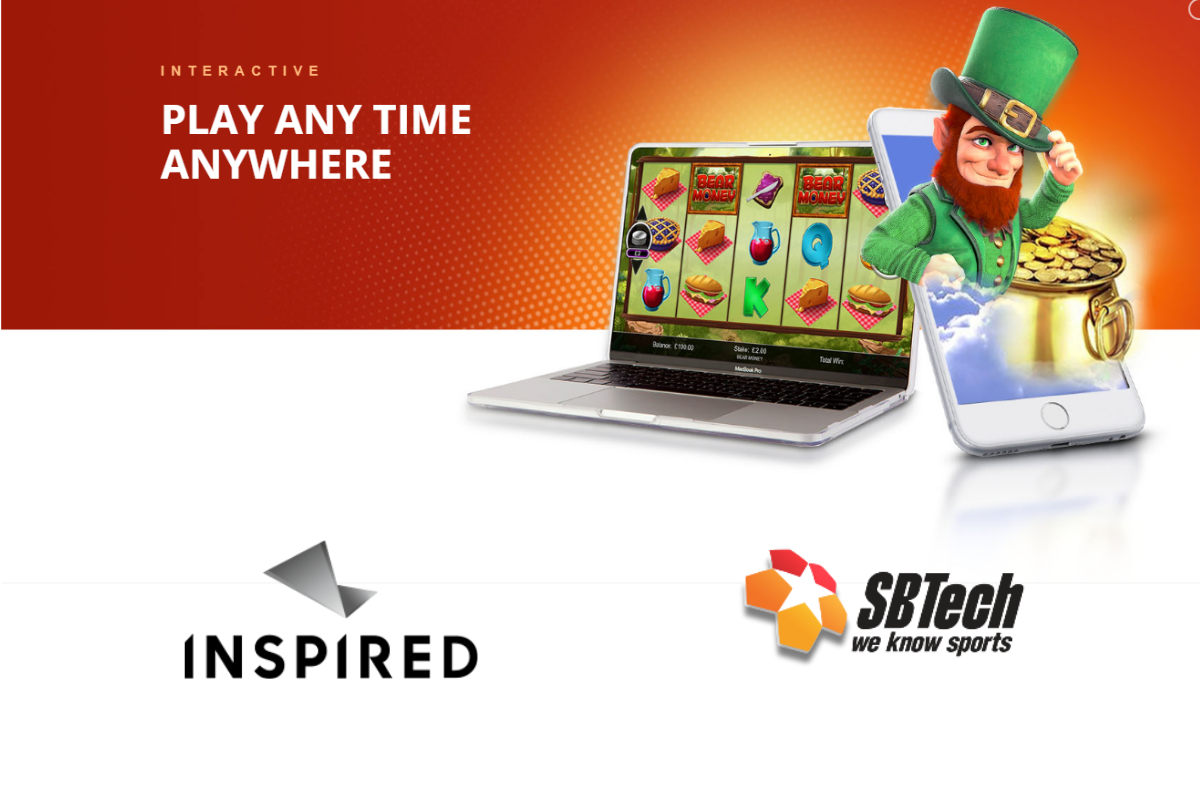 Reading Time:
3
minutes
Inspired Entertainment, Inc. announced that it has signed a five-year global agreement with SBTech, a global leader in sports betting and iGaming solutions, to integrate Inspired's RGS casino content onto the SBTech platform.  SBTech currently serves over 50 global operators.
Following the conclusion of Inspired's RGS integration, SBTech platform operators will have access to Inspired's wide range of casino and on-demand Virtual Sports content including Centurion™, Book of the Irish® and 1st Down™ Slots, which is the first slot title to include American Football virtual clips.
"Integrating with SBTech's industry-leading casino platform proposition further bolsters our capability to offer top performing casino content to leading iGaming, land-based and lottery operators," said Claire Osborne, Vice President of Interactive at Inspired. "SBTech has award-winning technology and an extensive customer base, allowing us to further increase our reach both in established and new territories."
This agreement deepens Inspired's relationship with SBTech which currently includes Virtual Sports distribution to operators across Europe. The suite of RGS casino content is targeted for an initial launch in July in the UK shortly followed by expansion into New Jersey.
"We are thrilled to offer Inspired's unique and entertaining casino content to our customers. They have popular brands and a strong foothold in the European marketplace," said Andrew Cochrane, Chief Development Officer of SBTech. "Our partners' players have greatly enjoyed their award-winning virtual sports and we are excited to expand our partnership and casino product portfolio with Inspired."
About Inspired Entertainment, Inc.:
Inspired is a global games technology company, supplying Virtual Sports, Mobile Gaming and Server Based Gaming systems with associated terminals and digital content to regulated lottery, betting and gaming operators around the world. Inspired currently operates approximately 35,000 digital gaming terminals and supplies its Virtual Sports products through more than 40,000 retail channels and over 100 websites, in approximately 35 gaming jurisdictions worldwide. Inspired employs more than 650 employees in the UK and elsewhere, developing and operating digital games and networks.
Forward Looking Statements
This news release contains "forward-looking statements" within the meaning of the "safe harbor" provisions of the U.S. Private Securities Litigation Reform Act of 1995. Forward-looking statements may be identified by the use of words such as "anticipate", "believe", "expect", "estimate", "plan", "outlook", and "project" and other similar expressions that indicate future events or trends or are not statements of historical matters. These statements are based on our management's current expectations and beliefs, as well as a number of assumptions concerning future events.
Such forward-looking statements are subject to known and unknown risks, uncertainties, assumptions and other important factors, many of which are outside of our control and all of which could cause actual results to differ materially from the results discussed in the forward-looking statements. Accordingly, forward-looking statements should not be relied upon as representing our views as of any subsequent date, and we do not undertake any obligation to update forward-looking statements to reflect events or circumstances after the date they were made, whether as a result of new information, future events or otherwise, except as may be required under applicable securities laws. Factors that could cause actual results to differ materially from those expressed or implied in forward-looking statements can be found in our reports filed with the Securities and Exchange Commission, including our annual report on Form 10-K, our quarterly reports on Form 10-Q and our current reports on Form 8-K, which are available, free of charge, on the SEC's website at www.sec.gov and on our site at www.inseinc.com.
About SBTech:
SBTech is a global leader in omni-channel sports betting and gaming, with more than 1,100 employees in 10 offices worldwide. Since 2007, the group has developed the industry's most powerful online sports betting and casino platform, serving licensees in more than 15 regulated territories.
SBTech's clients include many of the world's premier betting and gaming operators, state lotteries, land-based casinos, horse racing companies, and igaming start-ups. The group supplies highly flexible betting and gaming solutions to clients looking for exceptional configurability and the quickest route to market, complemented by proven business intelligence and reporting capabilities.
The SBTech offering includes its seamless sportsbook, Chameleon360 igaming platform, managed services, on-property sportsbook and omni-channel solutions that provide players with constant access to sports and casino products across all online, mobile and retail channels.
Supported by unrivalled expertise in trading and risk management, acquisition and CRM, and the highest standards of regulatory compliance, SBTech's partners consistently achieve rapid growth, enhanced brand loyalty and record revenues.
For more information, visit: www.sbtech.com
Cavs Legion Gaming Club Announces Plans for Esports Center in Cleveland's Battery Park Neighborhood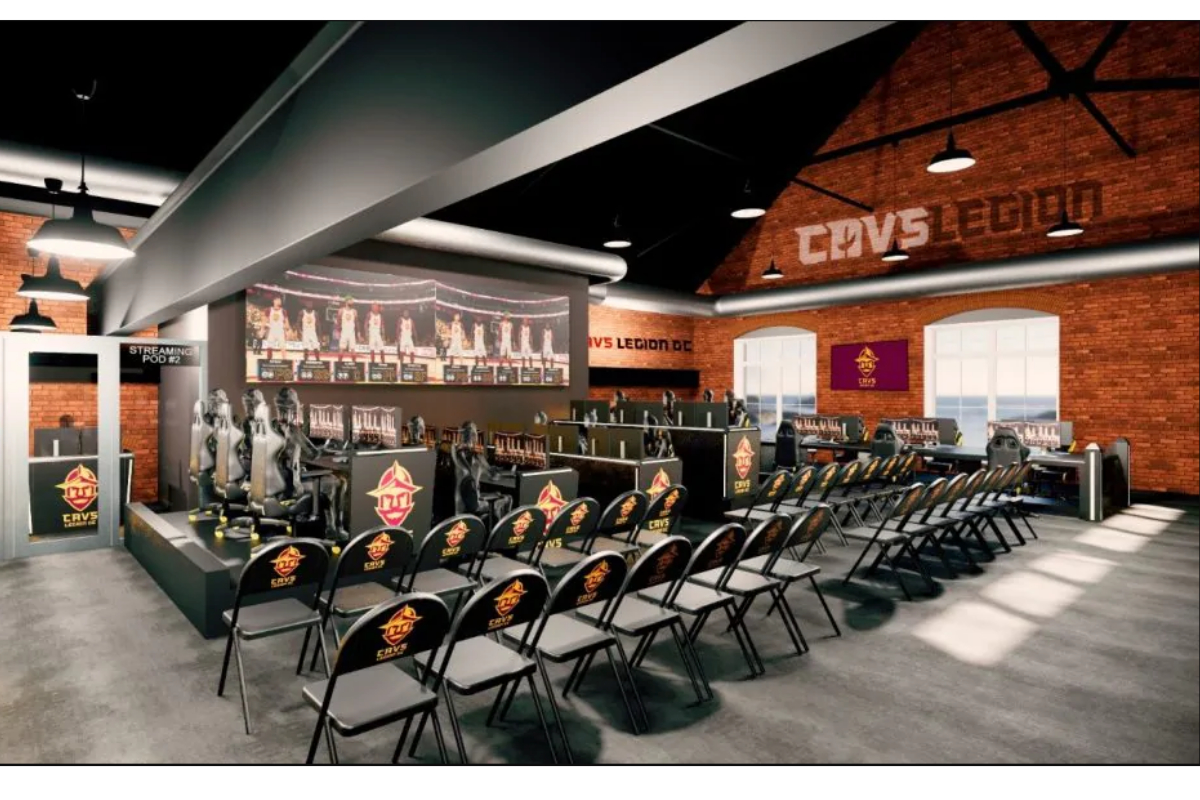 Reading Time:
2
minutes
First-Of-Its-Kind Center in Northeast Ohio to Serve as Cavs Legion Practice Facility
and Premiere Destination for Competitive Gaming
Cavs Legion Gaming Club (GC), the NBA 2K League affiliate of the Cleveland Cavaliers, has unveiled plans for an esports center in Cleveland's Battery Park neighborhood. The center, which is set to open this fall, will serve as the practice facility for Cavs Legion GC and will be open to the public for organized gaming competitions, tournaments and events. The over 2,700 square foot venue with views to Edgewater Beach will feature state-of-the-art gaming technology, full-service broadcast capabilities to produce livestreams and content, as well as other amenities to create a comprehensive esports and gaming experience unlike any other in Northeast Ohio.
"We're thrilled to introduce this state-of-the-art facility designed to provide esports enthusiasts from Cleveland, Northeast Ohio and beyond a place to come together to compete, create and celebrate the world of competitive gaming," said Nic Barlage, Cavaliers president of business operations. "Not only will this training center give our Cavs Legion team a first-class venue to practice and sharpen their skills for the NBA 2K League, but it will also provide our region's next generation of star gamers best-in-class tools to fuel their passion for esports."
The latest professional gaming setups, hardware and equipment will be utilized throughout the new center for practice, competition and content creation. Features include:
Forty gaming stations each featuring Alienware gaming desktops, Raynor gaming chairs, SteelSeries peripherals, portable WebAround green screens and more.
Centralized within the venue is a two-tier stage designed for a six-versus-six competitive gaming setup. The stage is against the backdrop of a 16-foot-long by 5-feet-high borderless video wall display that has the flexibility for zoned or multi-window layouts.
A three-seat analysts' desk flanks the stage to provide current and aspiring esports media an opportunity to analyze and call the gaming action.
Two sound-proof streaming pods that feature advanced production streaming equipment powered by Alienware for around-the-clock content creation.
A confessional-booth style content studio featuring an immersive video production backdrop, as well as some of the best broadcast and lighting equipment available to the market.
An Everstream internet network capable of download speeds upwards of five GB/S for a zero-lag gaming and streaming experience.
A GE smart lighting system with the ability to transition to different tones and color schemes to set the mood and limit eye strain.
Public tournaments, esports educational programs, rental opportunities and more will be planned and available in the open-layout space during the Cavs Legion offseason. For more information, please visit CavsLegion.com.
Media and esports fans throughout the region can look forward to a Grand Opening event and the first public esports competition opportunity in the fall of this year.
AGS Demonstrates Commitment To Tribal Gaming At The Oklahoma Indian Gaming Trade Show July 22-24; Orion Upright Makes Its OIGA Premier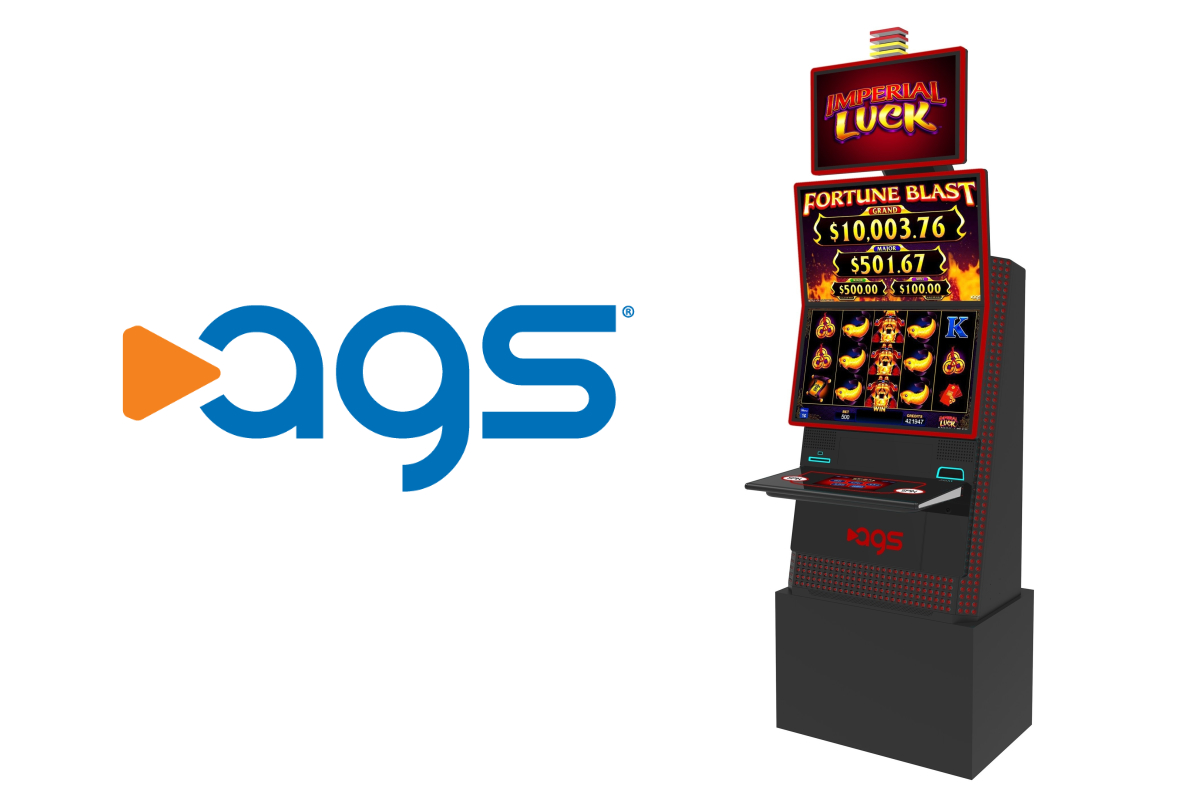 Reading Time:
3
minutes
Company's passion for the game takes center stage as AGS displays new slot and table games, and online social and real-money games
AGS announced that it will exhibit at the Oklahoma Indian Gaming Conference and Trade Show July 22-24 at the Cox Business Center in downtown Tulsa. AGS will spotlight the Company's newest core slot cabinet – the Orion Upright – along with a host of new slot titles, table products, and online social and real-money gaming solutions.
AGS President and Chief Executive Officer David Lopez said, "OIGA is one of the most important trade shows we attend and an event we look forward to every year. It's a great opportunity to spend time with our loyal Oklahoma customers, showcase our newest innovations, and reinforce our commitment to helping the Oklahoma tribal gaming market continue to thrive. AGS has deep roots in Oklahoma, and just this year, we acquired Oklahoma-based Integrity Gaming Corp. and held our GameON Customer Summit in Oklahoma. We are grateful to be one of the state's largest game suppliers and appreciate the important role Oklahoma plays in AGS' future."
Taking center stage in AGS' Booth No. 1208 will be the new Orion Upright, a core cabinet with many of the same features as the Company's award-winning Orion Portrait℠ and Orion Slant℠ platforms, including the distinctive starwall design featuring 420 game-synchronized full-color LED lights to celebrate gameplay. The Orion Upright also offers dual 27-inch HD displays, an ergonomic LCD button deck, dual high-bright SPIN buttons, an integrated charging port, and an LCD HD topper designed to attract. The Orion Upright is launching with a library of exclusive new and proven dual-screen titles and a library of greatest hits from AGS' ICON™ cabinet. OIGA attendees will be able to experience the Orion Upright with Imperial Luck® and Blazing Luck™ game content.
For its award-winning Orion Portrait premium cabinet, AGS will showcase two top-performing games – Crystal Magic® and Rakin' Bacon!®  The Rakin' Bacon! game was the top-ranked core theme in the June 2019 Eilers-Fantini game performance report at 2.28x house average.
And AGS' Orion Slant will be showcased at OIGA with several player-engaging Asian-themed games, including, Golden Wins® and Jade Wins®.
AGS continues to propel its table products business with a host of new proprietary table games and table solutions. OIGA attendees will get to experience Blackjack Match Progressive™ with Buster Blackjack®, Jackpot Hold'em™, and Vega$ 3 Poker™, all with AGS' award-winning STAX Progressive™. STAX features a must-hit-by progressive jackpot option and up to five progressive meter levels for larger and more frequently hitting rewards. From its table equipment lineup, AGS will showcase its Dex S™ single-deck poker shuffler, highlighting a streamlined design that is economical, durable, reliable, and exceptionally functional. The Dex S shuffles a single deck in less than 36 seconds.
In the Company's Interactive display, AGS will showcase its ConnexSys Social White-Label Casino℠, which is a custom turnkey, free-to-play mobile casino app that integrates a casino brand with AGS' proven and player-favorite land-based games to keep players engaged at home, work, and on-the-go. With live ops features and connection to casino-management systems, this turnkey solution strengthens player relationships and the casino brand, with optional in-app chip purchases to boost revenue.
And with real-money gaming at the forefront of many tribal gaming operators' agendas, AGS will also be on hand to provide live demonstrations of its AxSys Games Marketplace℠ aggregator and content provider for real money gaming and sports betting partners.  The AxSys Games Marketplace has a large library of titles featuring AGS top-performing games as well as a host of entertaining games from third-party developers.
About AGS

AGS is a global company focused on creating a diverse mix of entertaining gaming experiences for every kind of player. Our roots are firmly planted in the Class II Native American gaming market, but our customer-centric culture and growth have helped us branch out to become a leading all-inclusive commercial gaming supplier. Powered by high-performing Class II and Class III slot products, an expansive table products portfolio, real-money gaming platforms and content, highly rated social casino solutions for operators and players, and best-in-class service, we offer an unmatched value proposition for our casino partners. Learn more at www.playags.com.
©2019 AGS LLCAll® notices signify marks registered in the United States.  All ™ and ℠ notices signify unregistered trademarks. Products referenced herein are sold by AGS LLC or other subsidiaries of PlayAGS, Inc.
Source: AGS