Pinnacle pens Enteractive partnership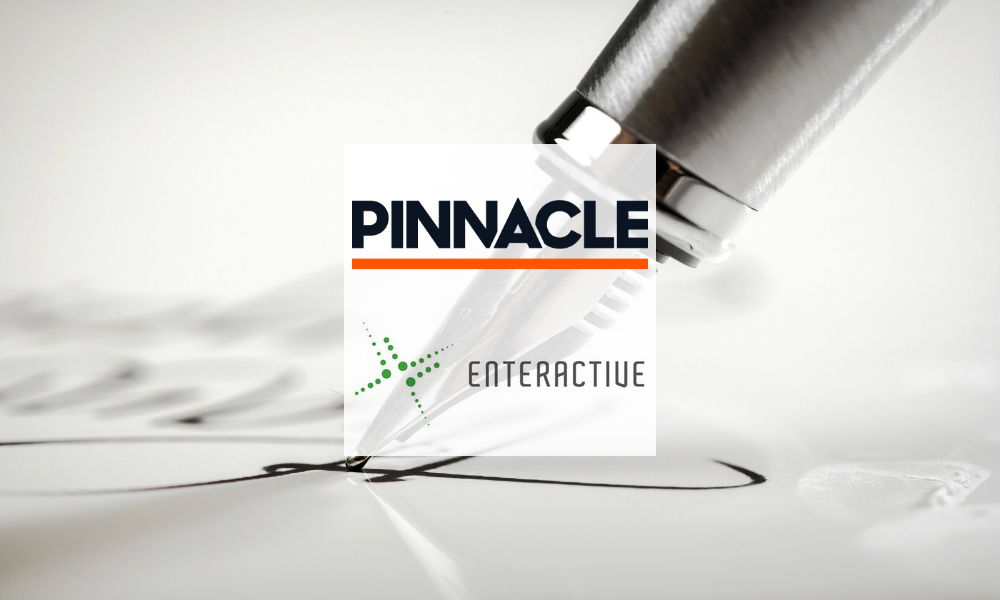 Reading Time:
2
minutes
Operator integrates supplier's churned player reactivation solution
Malta, Tuesday 27th February 2018: Pinnacle, the award-winning online sports betting and eSports operator, has taken initiative to invest in its players by striking an agreement with the leading retention solution provider, Enteractive.
Enteractive's Player (Re)activation Service is now live with the operator, which turns churned players into active users through its unique one-to-one personal phone calls.
The solution sees trained agents conduct interviews with individuals to understand exactly what they want from their gaming experience and guide these players accordingly.
In addition, Enteractive's socially responsible method, which is compliant with the Global Gaming Guidance Group, can alert operators to potentially vulnerable players ensuring they are handled quickly and responsibly.
The Pinnacle partnership follows the recent agreement Enteractive sealed with Gaming Innovation Group at the end of 2017.
Enteractive CEO Mikael Hansson said: "We had a strong end to last year and I'm thrilled we've started 2018 in a similar fashion with the launch of our services with Pinnacle.
"This is another major deal for us, which highlights our growing reputation in the iGaming industry as a reputable and trustworthy provider of player retention solutions. We're excited to be working alongside Pinnacle and become a key part of their CRM strategy, helping them invest in their churned players and rediscover the operator's quality offering."
Pinnacle CEO Paris Smith, said: "Acquiring new players is becoming very expensive, and it's imperative to utilise cost-effective retention solutions where possible.
"We've already experienced a surge in churned players becoming active users with us once again since partnering with Enteractive, such is the effectiveness of their one-to-one personal calls. The investment is also proving very useful in helping us flag vulnerable users and aid us in our responsible gambling efforts."
About Enteractive
Enteractive is a leading provider of player retention solutions for the iGaming industry. Co-founded in 2008 by CEO Mikael Hansson, the company's Player Reactivation Services help operators return churned players back to action, while its Player Support Offering makes sure active players stay on board. Enteractive received its Responsible Gaming accreditation from the Global Gaming Guidance Group and is committed to supporting and augmenting the responsible gaming policies of its operator clients. This includes promoting the awareness of problem gambling, as well as improving prevention, intervention, and treatment. Their clients within betting and gaming include leading names such as Betsson Group and Gaming Innovation Group. For more information on our, please contact Andrew Foster at [email protected]
True Lab's latest titles go live on Bitcasino.io and Sportsbet.io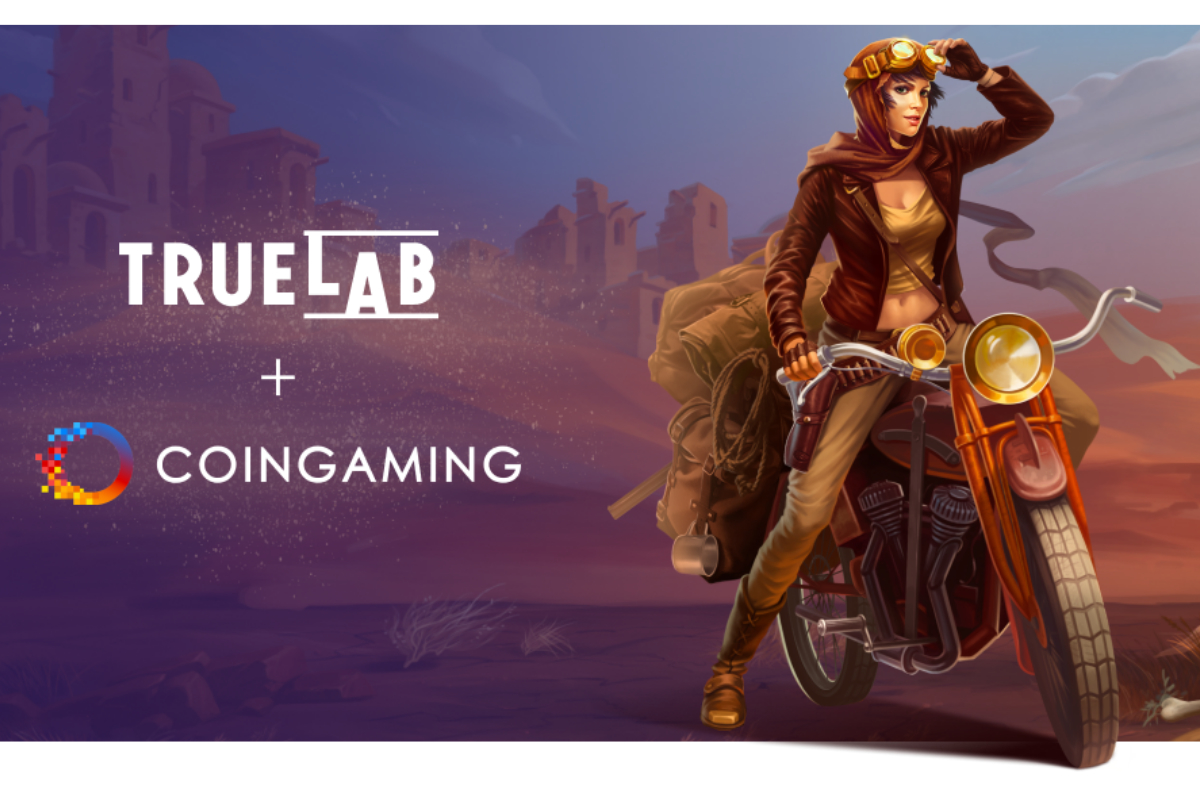 Reading Time:
< 1
minute
True Lab will launch its games offerings at Hub88, an integration platform for the Coingaming Group, which operates Bitcasino.io and Sportsbet.io.
The True Lab's gaming suite will include the studio's latest top-quality slots, Startup Valley and Victoria Wild, as well as the crypto-themed Mining Factory, and a remarkable set of alternative HTML5 games like Magic Dice, Chain's Code, Tony's Reel, Pirate Bay, and Robby the Illusionist.
"We're thrilled to announce this partnership, and I'm sure it has big prospects. With their enthusiastic and disruptive spirit, Bitcasino and Sportsbet will excellently adopt our titles. Now we focus on bringing more top-quality games and unique offers to the local players." said True Lab's CBDO Vasily Polynov.
Vladimir Negine, Head of Hub88 said: "Hub88 and True Labs working together is a perfect partnership; we share a common focus and drive for delivering players innovative, creative and entertaining content.
"The Hub88 team are confident that True Flip's arcade-inspired and high quality slot games will be an excellent addition to our platform and a big hit among players."
Hub88 is a lightweight integration platform, founded as part of an internal Hackathon project at the Coingaming Group. Hub88 simplifies the integration processes by connecting providers with operators, using a single API framework and a seamless wallet API, all built on Elixir.
AllSported provides the solution to international racing pricing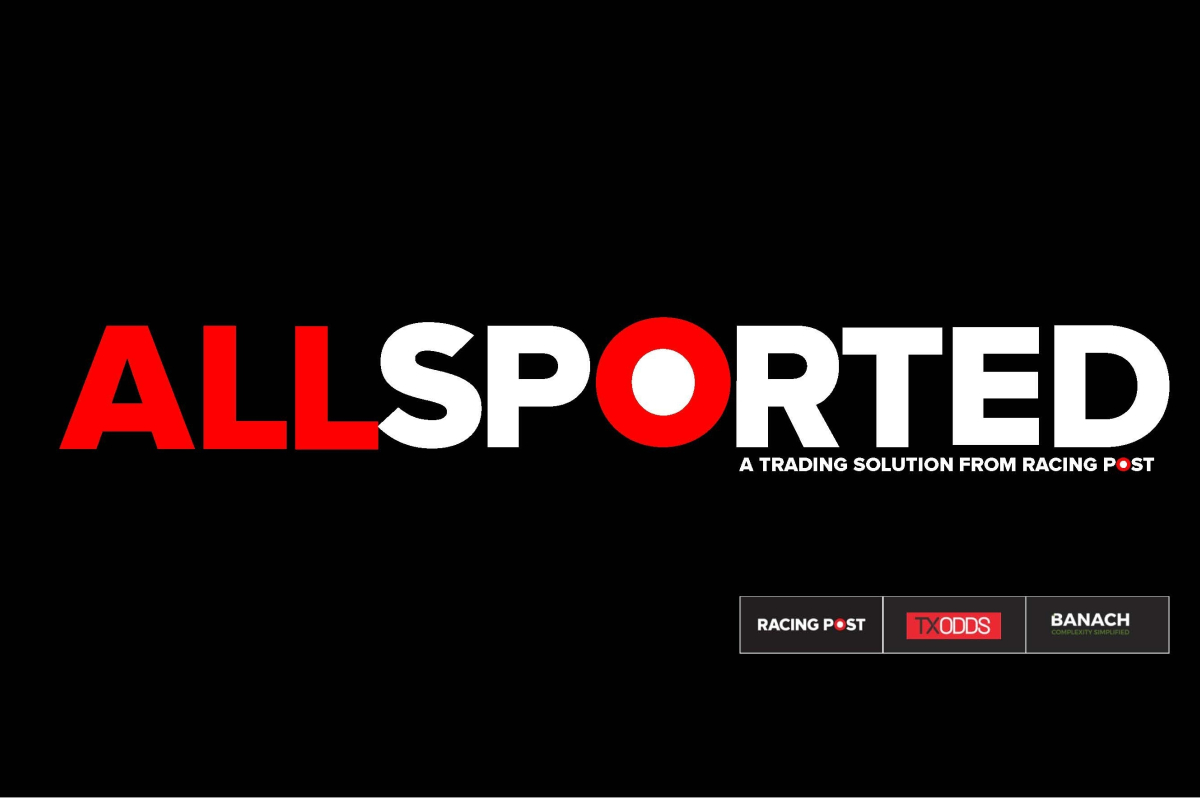 Reading Time:
2
minutes
The global shutdown of most sporting events due to the COVID-19 outbreak has seen bookmakers and punters alike turn to unfamiliar territories to find some live sport. Horseracing has become the one sport that still offers a glimmer of hope, with racing continuing in Hong Kong, the US and until very recently in Ireland and South Africa.
With customers' focus now moved internationally the bank of horseracing trading expertise has become smaller. This increased audience comes with a risk as trading rooms don't have the vast expertise required to price every race around the world. AllSported can help customers with a best-in-class trading risk-managed trading service for international racing.
Now is the time to invest in a horseracing product, with racing behind closed doors the last sport to go – it has shown the ability to operate whilst adhering to social distancing and government requirements. AllSported offers a made to measure horseracing product, with low upfront costs and no overheads, providing bookmakers with a platform to engage and retain customers when racing resumes globally.
AllSported Head of Trading, Alan Casey discussed the opportunity for bookmakers during the global shutdown of live sport: "These are truly unprecedented times and the lack of sport across the world has left us all scrambling for any shred of live action throughout isolation and lockdown. However, it does offer businesses the opportunity to invest in tech and development work they wouldn't have had the chance to during the busy sporting period.
"The chance to improve your product during this downtime shouldn't be overlooked as the battle for customers will be higher than normal once sport resumes. Our product, with a small piece of development work, means sportsbooks can add a best in class and fully risk-managed horseracing solution that requires little overhead costs. AllSported sets businesses up for the resumption of racing, hopefully, sooner rather than later."
For more information on the ALLSPORTED made to measure trading service please visit www.allsported.com
PICANTE TECH Conference Europe (TCE) announces the Virtual Gathering of the European Tech professionals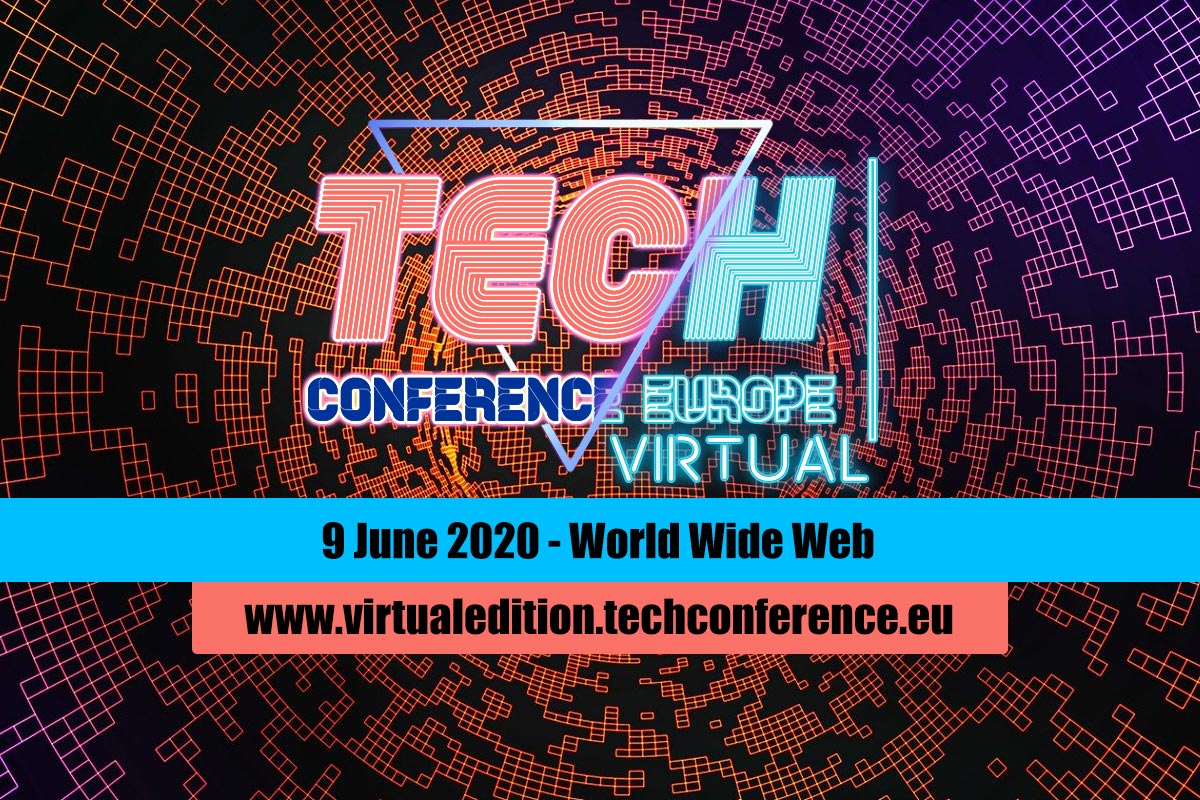 Reading Time:
3
minutes
The TECH Conference Europe 2020 Spring Edition becomes a hybrid conference.
Hipther Agency, parent brand of European Gaming Media and Events, and PICANTE Media and Events has some important updates about the upcoming TCE2020 Spring Edition.
Due to the many travel restrictions, the boutique-style event organizer has decided to create a Virtual Conference which gathers Tech professionals to discuss the vital topics with which companies in Europe and around the world are dealing with.
The Virtual Conference will take place on the 9th of June and everyone is invited to join and hear how Mobility, EdTech, Artificial Intelligence, Blockchain, Fashiontech, and Fintech companies are embracing the current events and helping globally.
In order to secure your virtual seat, make sure to register here (no travel needed, you can attend from the comfort of your home or office)
PLEASE NOTE: If you are already a registered delegate of TCE Spring Edition, you don't have to purchase a new ticket!
"As the world is sailing into uncharted waters, it is not likely that you will have the possibility to travel in the upcoming 3 months, so we are giving the chance for tech professionals, startups, investors to attend a full day of quality learning and networking from the comfort of their home" stated Zoltán Tűndik, Co-Founder and Head of Business at Hipther Agency.
The Agenda
The agenda of the conference has been updated and now addresses current affairs with panel discussions that revolve around the current topics which many tech industries are facing.
Among the topics of the conference, you will find discussions such as:
Champions Of Mobility During Global Pandemic
Fashiontech – Is The Fashion Sector Suffering Or Innovating?
Global Consumer Sentiment During Pandemic And Boosting Essential Services
Edtech Becomes An Essential Part Of Teaching And Providers Show Camaraderie
Fintech, Blockchain And Ai At The Forefront Of Fighting The Pandemic
More topics will be added to the agenda as the demand is high from tech companies. The organizers are inviting all industry experts to nominate speakers here.
The speakers and moderators
Among the already confirmed speakers and moderators you can find: Jovita Gabnienė (Attorney at Law, Head of Litigation & Investigations Team at Ellex Valiunas), Stefania Barbaglio (Founder and Director at Cassiopeia Services), Erja Retzén (Senior Managing Director, Global Listing Services at Nasdaq), Filipa Neto (Innovation Principal at Farfetch), Kostandina Zafirovska (General Manager of IT Labs), Sukhi Jutla (COO & Co-founder at MarketOrders), Kamilė Kliukienė (Legal Counsel at Telia, Women Go Tech alumni), Jaka Repanšek (Media and TECH Law Expert), Rauno Parras (Director of parcel services at Itella Estonia), Marek Kopanicky (Consultant at Slovak Investment and Trade Development Agency), Gerard Martret (Co-Founder & CCO at Shotl), Vytautas Karalevičius (Co-founder at Bankera), Magith Noohukhan (Customer Engagement Evangelist at Braze), Dean Rakic (Chief Blockchain Officer at Blockcontrol Germany), Ricky Booker (Founder & CEO at Tradestreet), Slava Jefremov (CPO at Cointraffic), Vesa Perälä (CEO and Founder at Claned Group), Karim Coppola (Founder and Creative Director at VISORE LAB) and Alexander Belov (Co-Founder at Coinstelegram).
More speakers will be added along the way.
You can register here and catch the Early Bird Rate!
Sponsors and Partners
The organizing team is also happy to announce that IT Labs, the main sponsor of the conference has opted to support both virtual and live editions of the event.
For further inquiries about the peaking/attending/sponsoring options, make sure to send an e-mail to Andrada Bota (B2B Sales Executive at Hipther Agency).
Among the supporters of the conference, you will also find the Georgian Venture Capital Association as a strategic partner, and leading media outlets such as Coins Flare, Embassy of Blockchain, CoinPedia, TechEvents Online, AI Time Journal, Cassiopeia Services, iBlock.tv, TechieScoops, DigitalScounting.de and many more.
Visit www.virtualedition.techconferenc.eu for more details!
For media-related inquiries, please contact Alexandru Marginean (Marketing Specialist at Hipther Agency).
TECH Conference Europe (TCE) Spring Edition, BTech and NTech Awards
TCE Spring Edition will become TCE Summer and will be held on the 4th of August. More information about the topics and speakers will be announced at a later stage.
The online voting stage for BTech and NTech Awards 2020 has been stopped and will be reset in order to allow all participants to focus on different matters.
A new online voting stage will be started between 1 and 30 June. Further information will be released in the upcoming weeks.
Hipther Agency (organizers of TECH Conference Europe) press contacts:
Zoltan Tuendik, Head of Business
[email protected], +40 735 559 234
Alex Marginean, Marketing Specialist
[email protected], +40 731 394 220