OneTouch launches Hold'em Poker title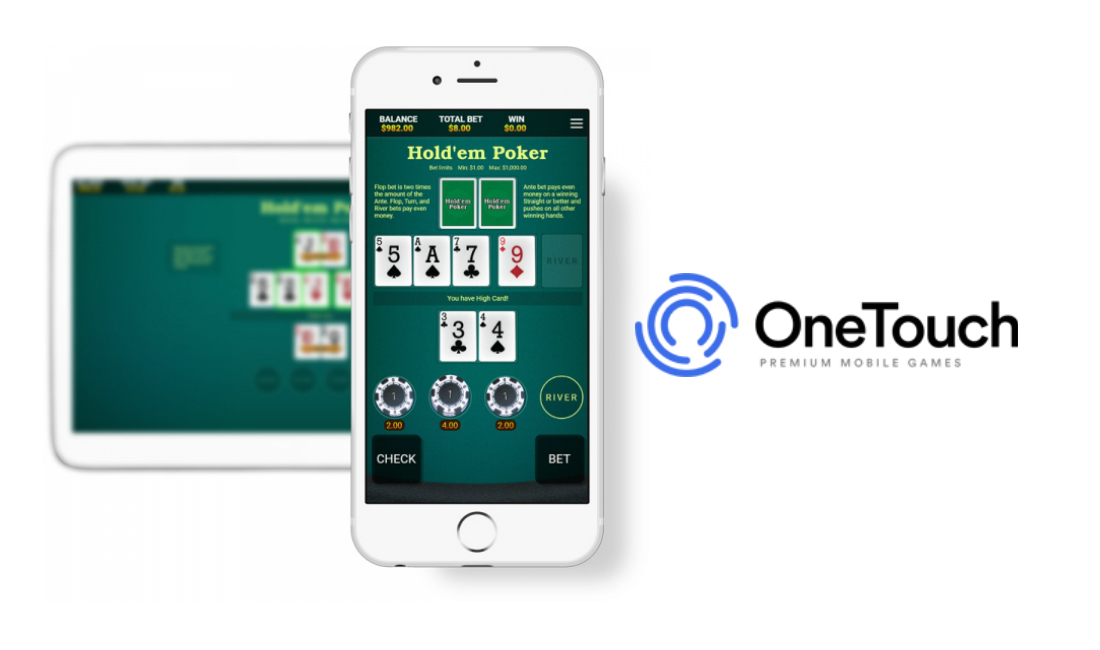 Reading Time:
1
minute
Portrait-first gameplay sure to appeal to mobile bettors
March 2018 – Premium mobile games developer OneTouch has continued its push for portrait-first mobile gameplay with the launch of Hold'em Poker.
This 'player v house' version of the world-leading poker game features the latest in high-end graphics and sounds. The design is cleverly created to enhance the experience for on-the-go mobile bettors, while also working seamlessly on desktop and tablet.
OneTouch Hold'em Poker combines a traditional table game classic with the technology of today, while its provably fair RNG offers verified fairness and transparency to players.
Matthew Rochman, Head of OneTouch, said: "Players have choices to fold, bet and check as the flop, turn and river are dealt out, which means strategy and smart poker decisions come into play.
"This gives players the unique ability to maximise returns on their winning hands and minimise losses on losing hands. We are sure that it will be a big hit with smart players, as well as beginners looking to develop their poker skills and get a feel for playing the Hold'em heads up."
OneTouch prides itself on delivering an intuitive user experience across all its titles via a single touch on all modern handheld devices thanks to its advanced JavaScript framework.
Later this year the provider will release Sic Bo, which features cutting-edge graphics and sounds, while still retaining its authentic features, including the gold dome and dice roll feature.
SBTech secures landmark sportsbook partnership with US casino giant Golden Nugget Casinos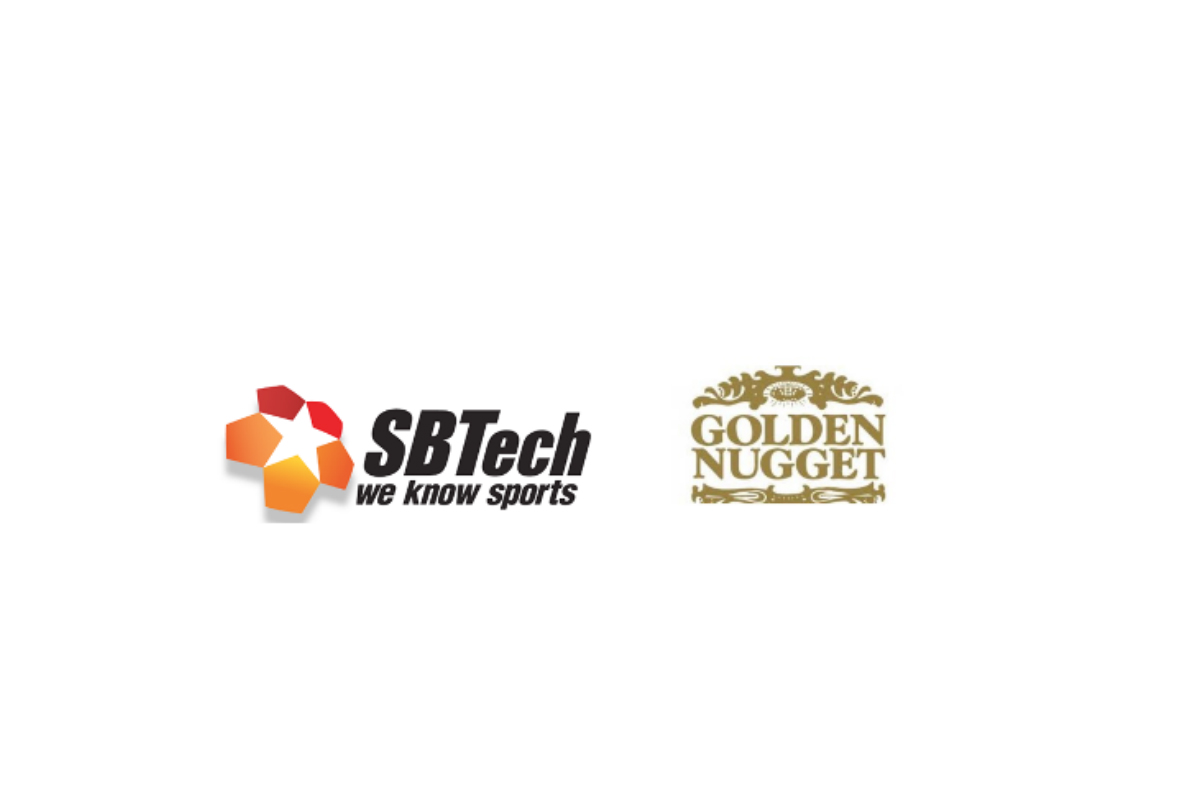 Reading Time:
4
minutes
Industry-leading technology provider to supply cutting-edge omni-channel solution to multi award-winning casino operator in New Jersey and Mississippi
London, UK – 23 July 2018 — SBTech, the leading sports betting solutions provider to the regulated global iGaming industry, has been confirmed as the new omni-channel sports betting supplier to Golden Nugget Casinos in Biloxi, MS and Atlantic City, NJ. Golden Nugget is the No. 1 online casino operator by market share in New Jersey and the recent winner of eGR North America 2018 Operator of the Year Award.
This agreement is the latest in a series of US partnerships announced by SBTech, following Churchill Downs Incorporated and Resorts Casino Hotel, further expanding its North American footprint in the wake of the Supreme Court's repeal of PASPA.
To power its online sports product, SBTech will integrate its sportsbook with Golden Nugget Casinos' existing iGaming platform in New Jersey providing a full platform and sportsbook solution to the company's on-property businesses in New Jersey and Mississippi, including an integration into their existing casino management systems.
A customizable and highly flexible front end was designed specifically for Golden Nugget Casinos to ensure maximum differentiation, while the industry's most advanced responsible gaming infrastructure will enable SBTech to meet the licensing requirements set out by both states. Similarly, a bespoke trading strategy and non-pooled risk management powered by unrivalled levels of automation will allow Golden Nugget Casinos to offer unique pricing for all US sports.
As the undisputed pacesetter in the in-play arena, SBTech's live offering, especially in US sports, will reinforce the long-term success of Golden Nugget's sportsbooks, with the industry's widest range of events and markets and groundbreaking new mobile-first features such as Pulse Bet (patent pending) and Action Betting expected to boost in-play turnover from key demographics.
SBTech CEO Richard Carter said: "I'm very pleased to confirm our latest strategic partnership with a major US operator. Golden Nugget fully shares our vision of leveraging the power of innovation to achieve sports betting success, and as the US market matures, I'm confident of the potential for further collaboration in multiple jurisdictions."
"Since sports betting is a critical component of our successful expansion for online betting and gaming in the US, SBTech persisted through our arduous review process," said Thomas Winter, SVP & GM, Online Gaming at Golden Nugget. "In the end, we knew SBTech was the right partner for us because of its industry-leading retail and online technology, their significant and diverse regulatory experience as well as its innovative product-driven approach."
About SBTech:
SBTech is a global leader in omni-channel sports betting and gaming, with over 1,000 employees in 8 offices worldwide. Since 2007, the group has developed the industry's most powerful online sports betting and casino platform, serving licensees in over 15 regulated markets.
SBTech's clients include many of the world's premier betting and gaming operators, state lotteries, land-based casino and horse racing companies, and igaming start-ups. The group supplies superbly flexible betting and gaming solutions to clients looking for speed to market and exceptional configurability, supported by the best business intelligence and reporting capabilities.
The SBTech offering includes its Seamless Sportsbook, the Chameleon360 iGaming Platform, Managed Services, and retail and omni-channel solutions that provide players with constant access to sports and casino products across all touchpoints: online, mobile and retail.
Backed up by unrivalled expertise in trading and risk management, regulatory compliance, AML and KYC procedures, acquisition and CRM, SBTech's partners consistently achieve rapid growth, enhanced brand loyalty and peak profitability.
For more information, visit: www.sbtech.com
About Golden Nugget Atlantic City:
The Golden Nugget Atlantic City, located on Frank S. Farley Marina, is a premier resort destination, offering guests more than 740 rooms and suites. The entire property went through a $150 million complete renovation 5 years ago and has taken on a fresh, modern look to include a high-energy casino featuring the most popular slot and video poker machines, table games, and poker room; nightly entertainment, new bars and lounges, Haven Nightclub, stylish retail offerings, as well as Landry's signature world-class restaurants such as Chart House and Vic & Anthony's Steakhouse; a luxury spa and salon; and H20 poolside lounge.
Launched in November 2013, GoldenNuggetCasino.com intends to offer the best user experience to New Jersey online and mobile real-money gaming players. Supported by the largest selection of games for both desktop and mobile players, a user-friendly interface and a world-class Customer Service team. GoldenNuggetCasino.com recently won four awards including the prestigious Operator of the Year 2018 at the eGR North America 2018 Awards, which it also won in 2017. This follows on its three consecutive years in a row from 2015 to 2017, it won Operator of the Year at the iGaming North America Awards.
About Golden Nugget Biloxi:
The Golden Nugget Biloxi, located on the Gulf of Mexico, is a premier resort destination, offering guests more than 710 rooms and suites. The entire property recently underwent a $100 million renovation taking on a fresh, modern look which includes a high-energy casino featuring the most popular slot and video poker machines, table games, and poker room; nightly entertainment, new bars and lounge, as well as Landry's signature world-class restaurants such as Morton's The Steakhouse, Bubba Gump Shrimp Co., Michael Patrick's Sports Bar and Grill, and Lillie's Asian Cuisine. Golden Nugget has further introduced first-class accommodations, exquisite dining options and fun-filled entertainment venues unlike anything else available in Biloxi. For more information visit www.goldennugget.com/Biloxi.
Central European panel discussion at CEEGC2018 Budapest to be moderated by Dr. Robert Skalina (Senior Advisor at WH Partners)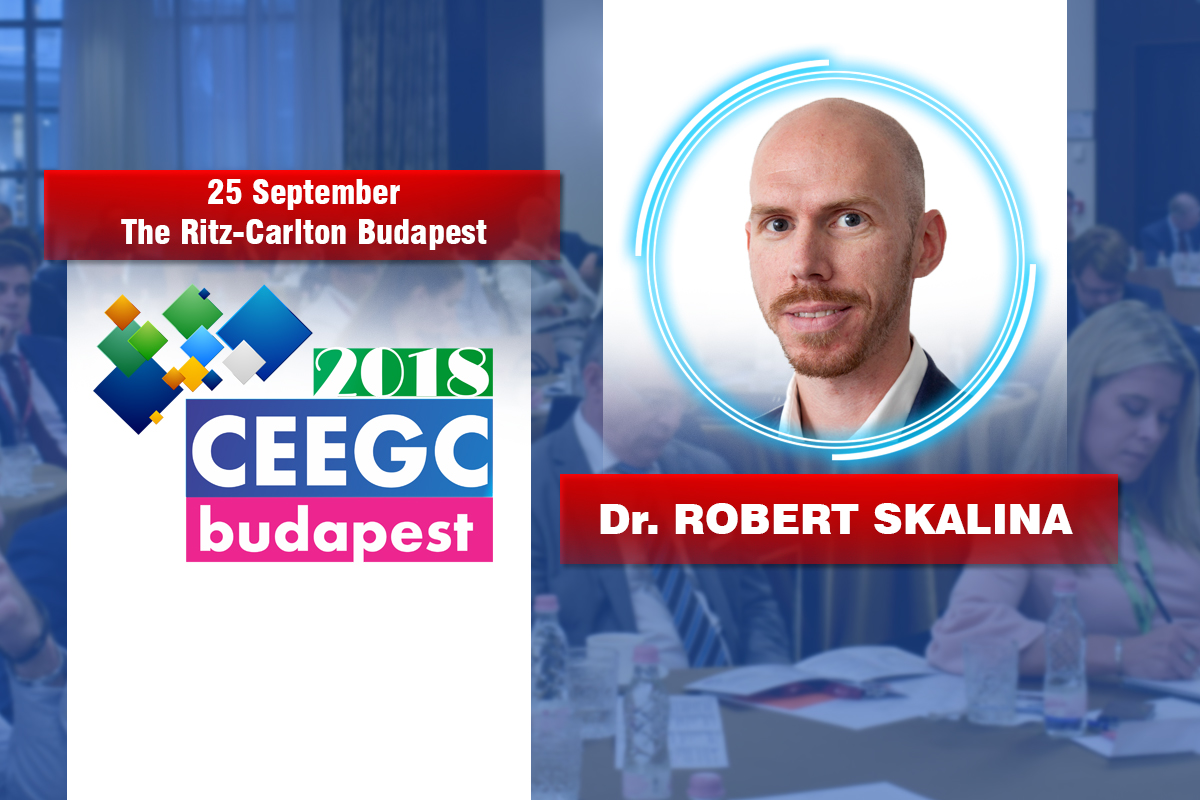 Reading Time:
2
minutes
Budapest – 23 July 2018 – With just 64 days left until the third edition of the Central and Eastern Europen Gaming Conference and Awards will kick off, we are anticipating the 3rd sold out event in our portfolio this year. With over 60% of the tickets already the sold, the most prestigious boutique-style gaming seminar is very much awaited by the industry.
The third edition of CEEGC will be held at the Ritz-Carlton in Budapest on the 25th of September and promises to once again bring quality networking and learning opportunities for industry shareholders from all around the world.
We are also honored to announce that the "Focus on Central Europe – Slovakia, Czech Republic, Hungary, Poland" panel discussion will be moderated by Dr. Robert Skalina (Senior Advisor at WH Partners).
The panel discussion will feature experts of the industry such as Bartosz Andruszaniec (RM Legal Kancelaria Radców Prawnych), Gabor Helembai (Bird&Bird), Štefan Švec (Playtech) and Jan Rehola (PS Legal).
You can browse the full agenda and already confirmed speaker list on the following link.
Make sure you grab your seat in time and attend the most prestigious boutique style gaming event which gather C-level executives yearly in one of Europe's most visited city. Register here!
About Robert
Dr. Robert Skalina is a Czech Advocate as well as a Registered European Lawyer in Malta. He is based in Prague and works in Malta regularly.
He is a financial services and corporate lawyer and provides advice to wide range of investment managers, advisors and funds, including private equity and hedge funds. Robert also regularly advises clients in the gaming/gambling industries and has vast experience in the area of mergers and acquisitions and complex cross border transactions.
Robert has previously held the position of head of legal of a London based investment advisor active throughout EMEA region. Prior to that, he served as legal counsel for the largest retail bank in the Czech Republic.
Robert graduated with an LLM cum laude from the London School of Economics. He holds a Master of Laws degree from the Charles University in Prague. He provides advice in English, Czech and Slovak.
To catch this unique opportunity to learn about how to invest or leverage from the Central European gambling industry, be among the delegates in 2018. Register here!
Quotes about CEEGC Budapest from attending delegates
Rafal Nowak – iGaming Sales Director at Mobiyo
"A week after the Budapest Gaming CEE conferences, I'm still discussing the topics brought up there with fellow delegates. Thank you Zoltan Tundik for organizing an informative an well shaped event on this, often underestimated iGaming territory and good luck with the next one!"
Roy Pedersen – CEO & Chief Editor at All In Translations
"For All-in Translations' 10 Year Anniversary Tour we decided to attend more smaller conferences. Zoltan and Betty are much of the reason for this. They have a unique way of giving a personal touch to the events they organise while at the same time keeping them highly relevant. CEEGC Budapest was another great example where we felt truly welcome, and at the same time it was great for business."
MGM Resorts International Honored With National Council On Problem Gambling's Corporate Social Responsibility Award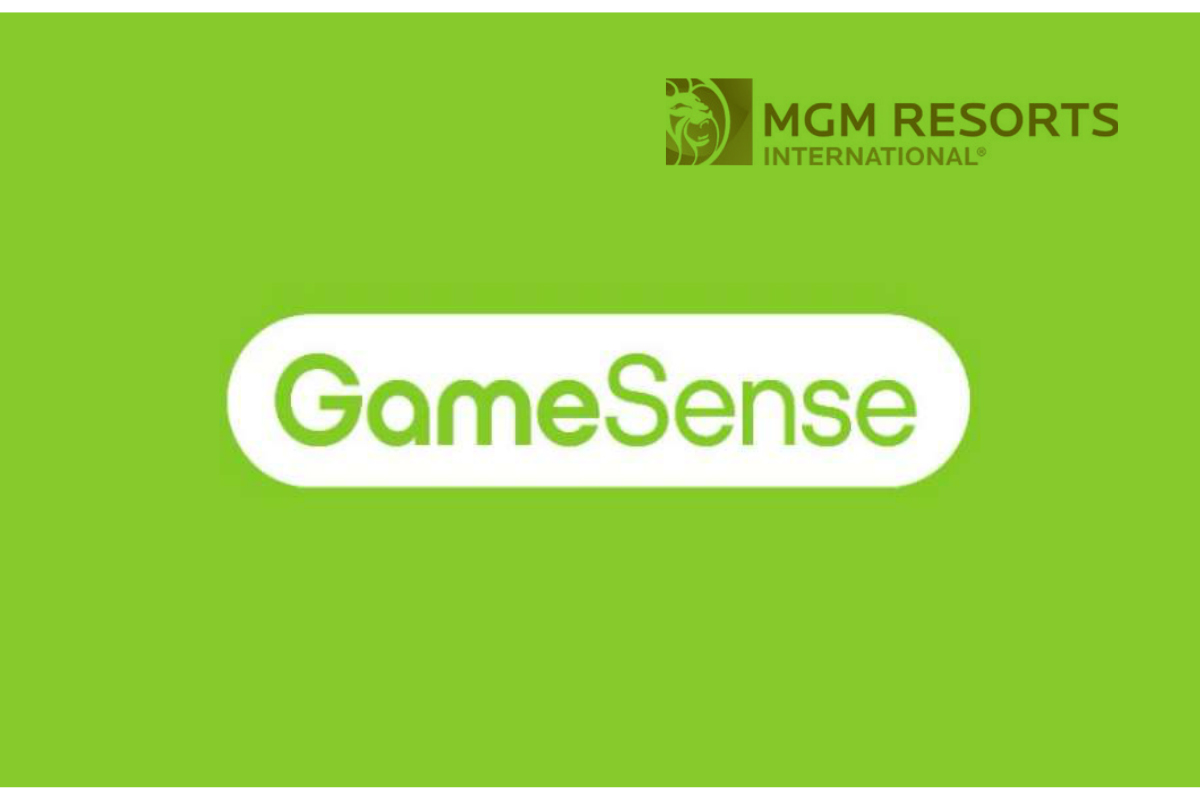 Reading Time:
3
minutes
Company's GameSense program is already transforming how the industry promotes responsible gambling
CLEVELAND, July, 2018  — MGM Resorts International was honored with the National Council on Problem Gambling's (NCPG) Corporate Social Responsibility Award Friday at the organization's 32nd National Conference on problem gambling in Cleveland.
The award – which recognizes an organization that demonstrates an outstanding commitment to social responsibility related to problem gambling – was presented in recognition of the company's ground-breaking responsible gambling program: GameSense. Launched nationwide at MGM Resorts' properties late last year, GameSense integrates responsible gambling education and support into the company's industry-leading guest service culture. It's all designed to help guests make informed decisions and keep gambling fun.
"We are thrilled to receive this honor from the National Council on Problem Gambling and can't thank them enough for the incredible work they do in raising awareness in the problem gambling community," said MGM Resorts Chairman & CEO Jim Murren. "GameSense has been a tremendous success and is already transforming the way the industry approaches responsible gambling. MGM Resorts is at the forefront of driving the conversation and culture around this important issue, and GameSense ensures responsible gambling education is at the heart of our guest service model at every one of our casinos – worldwide."
NCPG Executive Director Keith Whyte added that his organization is pleased to recognize MGM Resort's innovation and leadership with GameSense with its Corporate Social Responsibility Award.
"We're so proud to congratulate MGM Resorts on this achievement," Whyte said. "Their steadfast support, innovation and leadership in taking GameSense companywide has set the standard in the casino industry. They have raised the bar considerably and – most importantly – greatly benefited their employees and customers."
GameSense comes alive through personal interactions between guests and trained staff based at each property's M life Rewards desk. In addition to speaking to trained employees, guests are also utilizing interactive GameSense touchscreens and picking up educational materials and other resources. This unprecedented commitment to integrating responsible gambling education into the company's entire guest service model is unlike anything the industry has seen before.
Alan Feldman, Executive Vice President of Global Industry Affairs, said the response to the company's responsible gambling efforts has been outstanding, adding that guests and employees alike have enjoyed and benefited from having positive, open and proactive conversations about how to gamble responsibly.
"In less than a year, GameSense has sparked more than 350,000 positive conversations and interactions with guests, and the numbers continue to grow at an unprecedented rate. With GameSense, MGM Resorts has expanded and enhanced the scope of responsible gambling culture beyond anything the industry has ever seen," Feldman said. "The program's goal of building stronger and more sustainable guest relationships has been incredibly successful, and we look forward to driving the conversation and integrating this program wherever our company operates."
ABOUT GAMESENSE
Integrated nationwide by MGM Resorts in late 2017, GameSense enhances awareness and education about responsible gambling for players and guests and, in doing so, raising the standards within the industry. The program was developed by the BCLC, British Columbia's provincial gambling corporation and encourages players to adopt behaviors and attitudes that reduce the risk of developing gambling disorders. This includes setting and sticking to personally allocated time and monetary limits for gambling, as well as being open and honest with family, friends and oneself when it comes to personal gambling habits.
GameSense has earned international recognition such as the World Lottery Association's Best Overall Responsible Gambling Program (2010), and the U.S.- based National Council on Problem Gambling's Social Responsibility Award (2015). In addition to being licensed at MGM Resorts casino properties, the program has been implemented by Connecticut Lottery, the Massachusetts Gaming Commission and Canadian provinces Alberta, Saskatchewan and Manitoba.
ABOUT MGM RESORTS INTERNATIONAL
MGM Resorts International (NYSE: MGM) is an S&P 500® global entertainment company with national and international locations featuring best-in-class hotels and casinos, state-of-the-art meetings and conference spaces, incredible live and theatrical entertainment experiences, and an extensive array of restaurant, nightlife and retail offerings. MGM Resorts creates immersive, iconic experiences through its suite of Las Vegas-inspired brands. The MGM Resorts portfolio encompasses 28 unique hotel offerings including some of the most recognizable resort brands in the industry. Expanding throughout the U.S. and around the world, the company in 2018 opened MGM COTAI in Macau and the first Bellagio-branded hotel in Shanghai. It also is developing MGM Springfield in Massachusetts. The 78,000 global employees of MGM Resorts are proud of their company for being recognized as one of FORTUNE® Magazine's World's Most Admired Companies®. For more information visit us at www.mgmresorts.com.
Source: MGM Resorts International