Play'n GO combine gaming and music for revolutionary new launch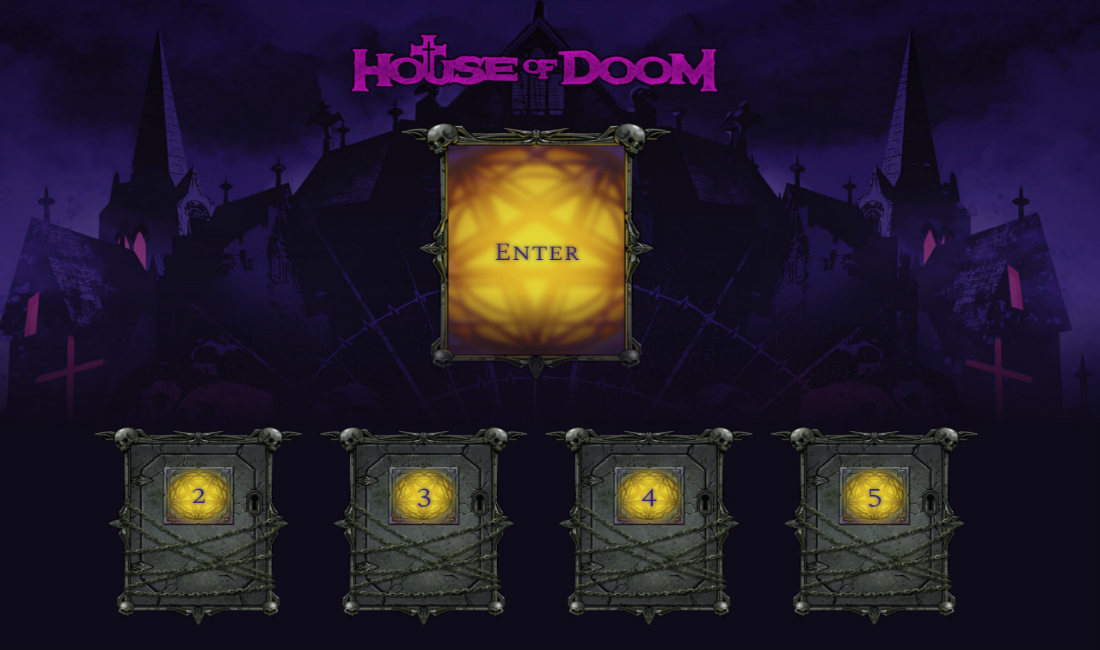 Reading Time:
2
minutes
House of Doom sees soundtrack contributed by metal band Candlemasss and first-of-its-kind marketing push
13th March 2018 – Omni-channel slots specialist Play'n GO has partnered with acclaimed doom metal band Candlemass to launch its dark new slot House of Doom.
The supplier has introduced a brand-new dimension to the slots space, with loyal fans of the group treated to a whole new interactive experience as the two giant entertainment sectors of gaming and music are combined.
Players and fans alike will be indulged with exclusive music from the band, as well as game merchandise and other marketing materials to be released in stages over the coming months, all linked to the House of Doom game world.
House of Doom features the same high-spec graphics and game mechanics that players have come to expect from Play'n GO titles, as well as a bespoke heavy metal soundtrack composed by the band.
The game will be available exclusively to select operator partners for a three-month period before going live to others immediately after.
Johan Törnqvist, CEO of Play'n GO, said: "House of Doom sees a collaboration and marketing scope not seen before in the gaming industry, and we're looking forward to bringing exclusive events and materials to our fans in the coming months.
"Our artists and developers have managed to bring an innovative concept to life which will appeal to heavy metal fans, as well as those simply wanting a top-quality slots experience.
"It has been a pleasure working with the renowned Candlemass on the launch. The band have contributed heavily to the creative process and we believe this partnership paves the way for a new way of marketing slots in future."
Play'n GO's collaboration with Candlemass on the soundtrack is also complemented with a wider marketing push which will see the band contribute to real-life events and social activities around the launch.
Players and Candlemass fans looking to take part in the journey deep into the House of Doom can register here.
About Play'n GO
Play'n GO is an award-winning supplier of high quality gaming content to many of the world's leading casino brands.  Its genuine omni-channel solution can be tailored to suit the needs of individual online and land-based partners, regardless of geographical, regulatory, or market-specific requirements. Its games are developed in HTML5 to provide an enhanced user experience on all devices and operating systems. These are complemented by superior back-office administration tools which provide expansive reporting and marketing capabilities, ensuring operators are equipped to provide the ultimate gaming experience. The supplier's extensive portfolio was recently recognised by the award of the IGA Slot Provider of the Year 2017 title. Play'n GO currently hold offices in Sweden, Malta, Hungary, and the UK. Please visit http://www.playngo.com for more details.
St. Jude Children's Research Hospital® announces first-of-its-kind partnership with global esports organization Immortals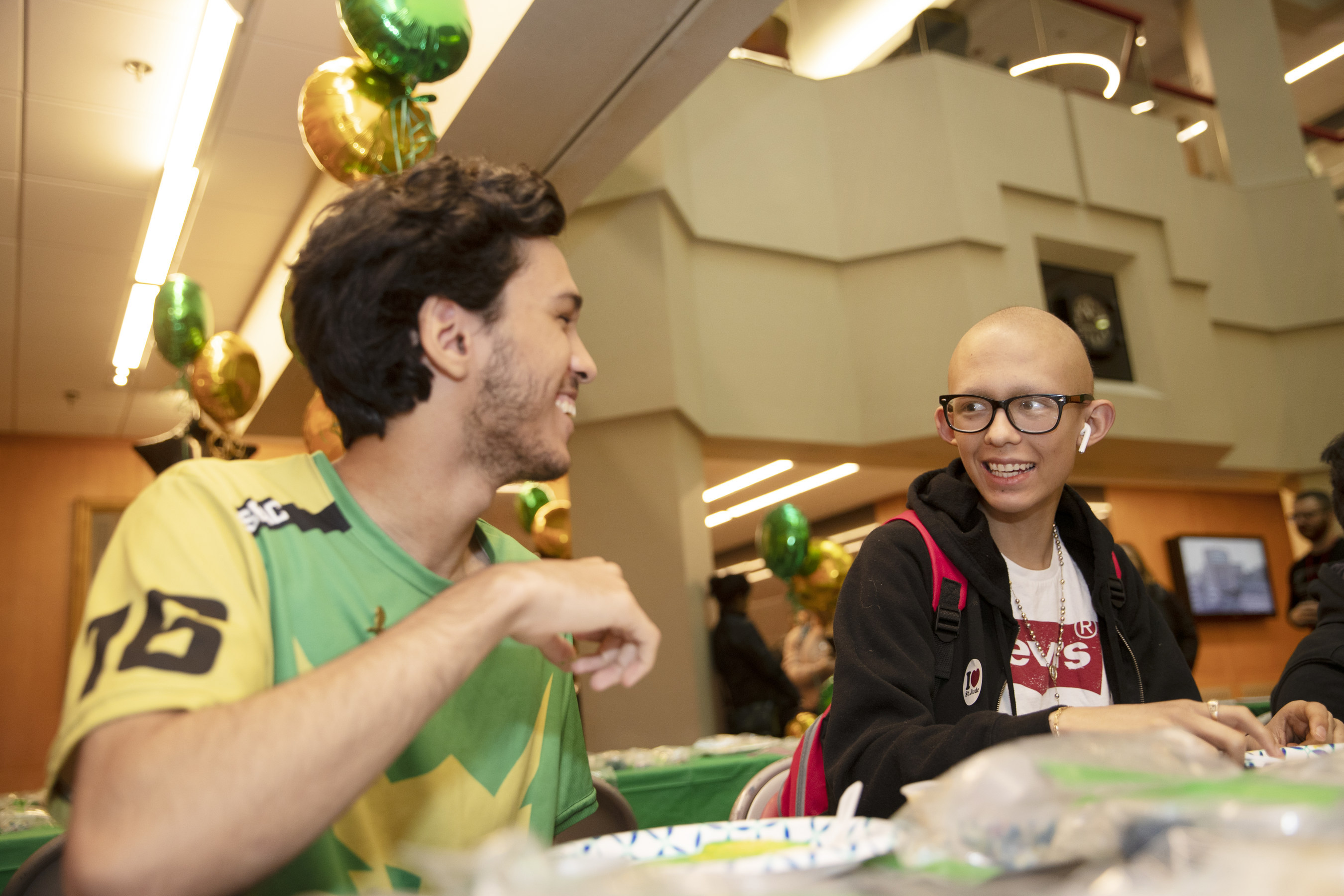 Reading Time:
3
minutes
St. Jude Children's Research Hospital® and Immortals LLC announced today a first-of-its-kind partnership that unites the two entities to support St. Jude Children's Research Hospital, which is leading the way the world understands, treats and defeats childhood cancer and other life-threatening diseases. Immortals, and its Overwatch League® franchise team, the Los Angeles Valiant, have committed to raising a total of $500,000 over two years to support the St. Jude mission: Finding cures. Saving children.®
"We appreciate the opportunity to create a new, dynamic way to engage with esports fans and introduce our mission to new potential supporters," said Richard Shadyac Jr., President and CEO of ALSAC, the fundraising and awareness organization for St. Jude Children's Research Hospital. "Through this partnership, we look forward to working with Immortals and the LA Valiant, as well as the large and growing esports fan community who continues to generously support the patients, families and lifesaving mission of St. Jude Children's Research Hospital."
In 2018, as part of the LA Valiant's inaugural season in the Overwatch League, the team raised thousands of dollars for patients and families at St. Jude through its Be Valiant event series and Live the Legacy playoff campaign. This partnership cements Immortals and LA Valiant's relationship to St. Jude and paves the way for collaborative efforts that build upon the successes in 2018.
"It is part of our organizational DNA to give back to the communities that we serve and represent," said Noah Whinston, Executive Chairman of Immortals and Los Angeles Valiant. "We believe wholeheartedly in the mission of St. Jude, and it is an honor to work with a partner that shares our values of inclusivity. It's incredible that families at St. Jude never receive a bill, so they can focus on what matters most – helping their child live."
Immortals and LA Valiant will deploy multiple initiatives to engage the esports community to raise funds and awareness for St. Jude Children's Research Hospital through in-person events and digital activations. On December 19, Joshua "Ah Craaaap" Sharon, from Immortals' North American Champion Clash Royale® League team, will kick off the partnership with a six-hour charity stream to benefit St. Jude. Viewers can watch and donate on his stream on Twitch at https://www.twitch.tv/ahcraaap beginning at 12:00pm PST.
Utilizing a unique digital fundraising activation in esports, the LA Valiant will launch a campaign where fans can donate based on the outcomes and achievements of the LA Valiant team and players during the Overwatch League season. All proceeds go directly to St. Jude.
Additionally, fans will have the opportunity to receive exclusive cobranded LA Valiant and St. Jude merchandise.
At a recent visit to St. Jude Children's Research Hospital, Immortals and LA Valiant players and staff had the opportunity to spend time with St. Jude patients and families and experience the St. Jude mission firsthand.
Fans can join Immortals and LA Valiant in the fight to end childhood cancer here.
About St. Jude Children's Research Hospital®
St. Jude Children's Research Hospital is leading the way the world understands, treats and defeats childhood cancer and other life-threatening diseases. Its purpose is clear: Finding cures. Saving children.® It is the only National Cancer Institute-designated Comprehensive Cancer Center devoted solely to children. Treatments invented at St. Jude have helped push the overall childhood cancer survival rate from 20 percent to more than 80 percent since the hospital opened more than 50 years ago. St. Jude won't stop until no child dies from cancer. St. Jude freely shares the discoveries it makes, and every child saved at St. Jude means doctors and scientists worldwide can use that knowledge to save thousands more children. Families never receive a bill from St. Jude for treatment, travel, housing or food – because all a family should worry about is helping their child live. Join the St. Jude mission by visiting stjude.org, liking St. Jude on Facebook, following St. Jude on Twitter and Instagram and subscribing to its YouTube channel.
About Immortals, LLC
Immortals, LLC, is a global esports organization based in Los Angeles. Founded in 2015, Immortals raised strategic investment from AEG, Lionsgate, Meg Whitman, the Milken Family, and Steve Kaplan. The franchise owns and operates the Los Angeles Valiant, one of two Los Angeles-based franchises in Activision Blizzard's Overwatch League, which launched in January 2018. Immortals competes in Rainbow Six: Siege and mobile esports title Clash Royale. In June 2018, Immortals re-launched iconic Brazilian esports brand MIBR, which fields the most popular and competitively-successful roster assembled in Counter-Strike: Global Offensive. Immortals strives to create a long-lasting and welcoming community of professional gamers, aspiring players, and passionate fans united by the twin goals of competitive success and inclusivity. For additional information, please visit www.immortals.gg, www.facebook.com/immortalsgg,  and follow on Twitter: @Immortals.
SOURCE St. Jude Children's Research Hospital
Record Number of Legislators to Attend Winter Meeting of Legislators from Gaming States, January 4-6 in New Orleans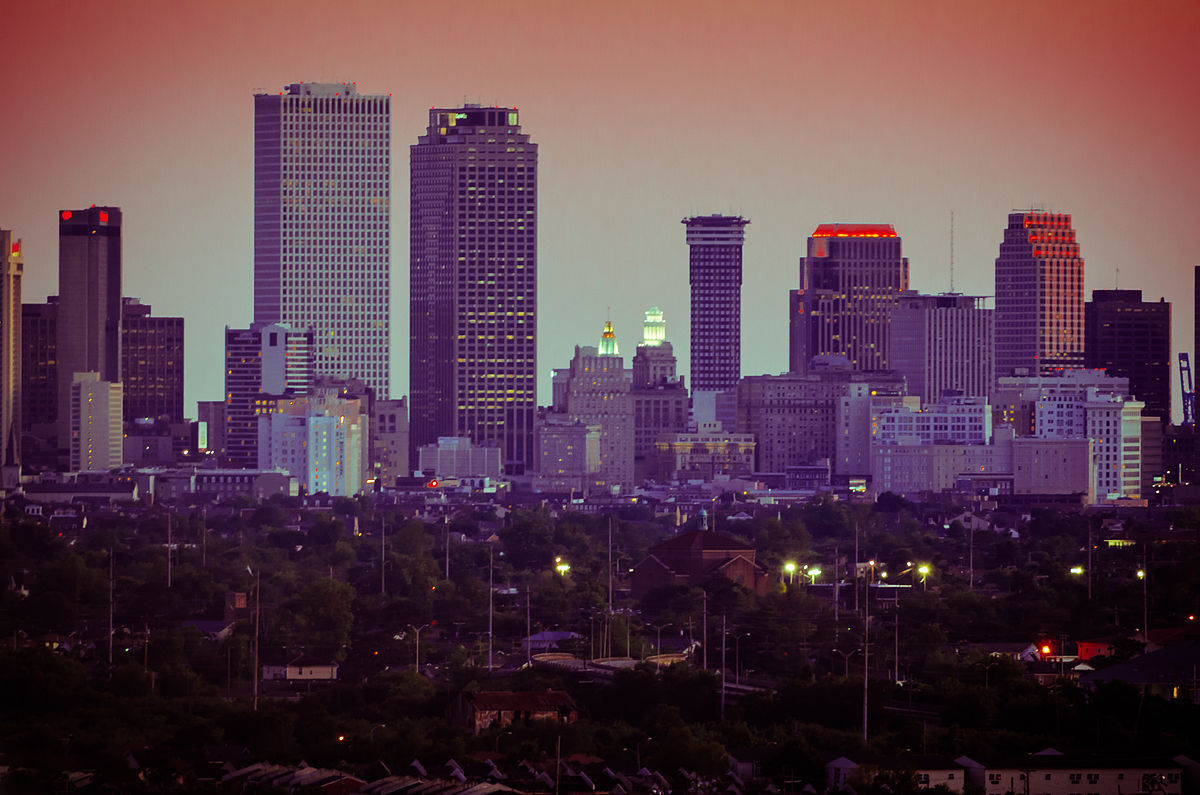 Reading Time:
2
minutes
A record number of legislators from a record number of states will attend the National Council of Legislators from Gaming States Winter Meeting, January 4-6 in New Orleans. NCLGS will welcome 42 legislators – and counting – from 18 states during its three-day conference.
Registration for the NCLGS Winter Meeting is open to the public at http://www.nclgs.org/meetings.html. Although the room block at host Harrah's New Orleans is sold out, numerous nearby hotel options are posted on the conference website.
"After setting the all-time record for attendance at our conference this past summer, I am happy to see that we already have even more legislators confirmed to attend our Winter Meeting in New Orleans," said NCLGS William P. Coley II, a Senator from Ohio. "These are the legislators who will be determining gaming policy in their respective states throughout the country, and we invite everyone who is interested in great public policy to join us in New Orleans."
More than 200 attendees are expected to attend the three-day NCLGS Winter Meeting. The conference agenda includes:
Keynote Luncheon Address from former 

New Jersey

 Governor 

Chris Christie

, whose arguments before the Supreme Court resulted in overturning the federal prohibition on sports betting
Six legislative committee sessions: Casinos, Emerging Forms of Gaming, Lotteries, Pari-Mutuels, Sports Betting/iGaming, and State-Federal Relations
The Big Picture: Focus on Freshman Class of Legislators – an introduction to gaming
Two Masterclasses presented by the International Masters of Gaming Law
Thursday evening and Friday evening welcome receptions
Saturday afternoon back-of-house tours of Harrah's 

New Orleans

Sunday general session focusing on the relationship between gaming and tourism
The Winter Meeting has been approved for 10.25 and 10.0 Continuing Legal Education credits by the Louisiana and Nevada bars, respectively, underscoring its importance as a premier gaming policy forum.
To view the NCLGS Winter Meeting agenda, register, and book hotel rooms at the host hotel at special attendee rates, visit http://www.nclgs.org/meetings.html
For sponsorship information, contact events@nclgs.org. Legislators and others seeking NCLGS membership information should contact Wayne Marlin at wayne.marlin@nclgs.org.
NCLGS is the only organization of state lawmakers that meets on a regular basis to discuss issues relating to gaming. Members of NCLGS serve as chairpersons or members of state legislative committees responsible for the regulation of gaming in their state legislative houses. NCLGS does not promote or oppose gaming but is primarily concerned with the regulation and economic and social impacts of the industry. The NCLGS Foundation is the educational and research arm of NCLGS. The 501(c)(3) non-profit is a source of non-partisan data on issues of gaming legislation and regulation.
Spectrum Gaming Group, which has performed advisory and consulting work for gaming operators, regulators and legislatures in 36 US states and territories and in 47 countries on six continents, serves as the Executive Director of NCLGS.
SOURCE National Council of Legislators from Gaming States
Global Sports Expert Jaap Kalma to Drive SBC's Betting on Sports America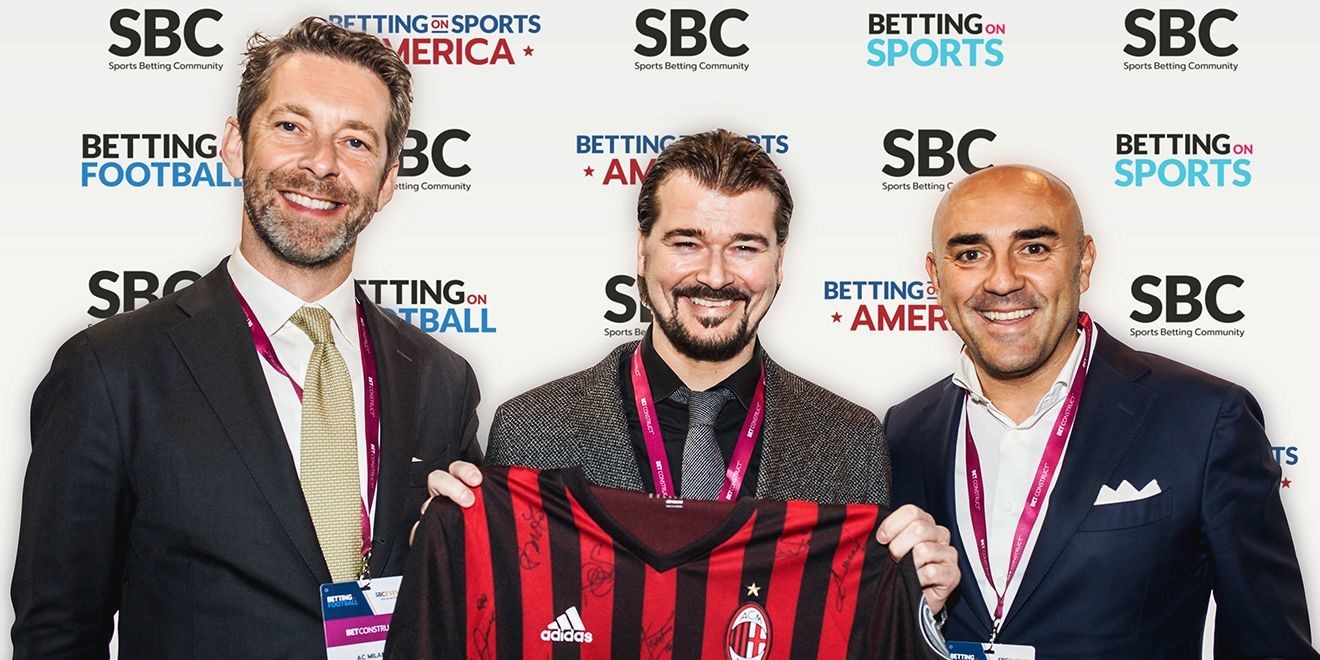 Reading Time:
2
minutes
SBC (Sports Betting Community) has secured the services of a global sports marketing and sponsorship expert to help promote the Betting on Sports America event in New Jersey/New York on 23-25 April.
Jaap Kalma previously held senior executive roles at Ferrari and seven times European Champions AC Milan and will be working with SBC on its Betting on Sports America and Betting on Football (19-22 March) events early next year.
Betting on Sports America is the largest dedicated sports betting conference and exhibition in the US and covers an extensive range of topics including operations, regulation, sponsorship, marketing, products, affiliation, integrity, lotteries, tribal gaming and of course sports.
SBC CEO Rasmus Sojmark commented: "It's a massive coup for us to get someone of Jaap Kalma'sstature to strengthen our competencies on the sports side and help with our visibility among the sports sector. We've worked with Jaap before, creating the Sponsorship Forum events together, so we know what qualities he is bringing to the team working on this project."
Jaap Kalma added: "I've thoroughly enjoyed working with the SBC team over the last year, so the opportunity to work even more closely with them on their Betting on Sports America  event was an exciting prospect. From my time at AC Milan, I know that sports betting offers so many opportunities to sports leagues and teams and my aim is to educate the sector on the possibilities."
Previously Kalma was Chief Commercial Officer at AC Milan, the second most successful club in European Club history (behind only Spanish giants Real Madrid), where he carried responsibility for marketing, commercial revenues, and global development for the Italian soccer team. Before that he was Global Brand Director at luxury sports car manufacturer and Formula One team Ferrari.
In addition to Kalma's global experience in the sports industry, he also spent six years at college and graduate school in the USA coming away with an MBA from Stanford University.
Kalma will take up the role of Interim Business Development Director to oversee the SBC Sponsorship Forum ahead of the Betting on Football conference at Stamford Bridge as well as influencing the sports marketing and sponsorship content at the following month's Betting on Sports America conference, which is being held at Meadowlands Exposition Center in New Jersey.