Sportsbet.io sponsors World League, the exclusive Bitcointalk betting competition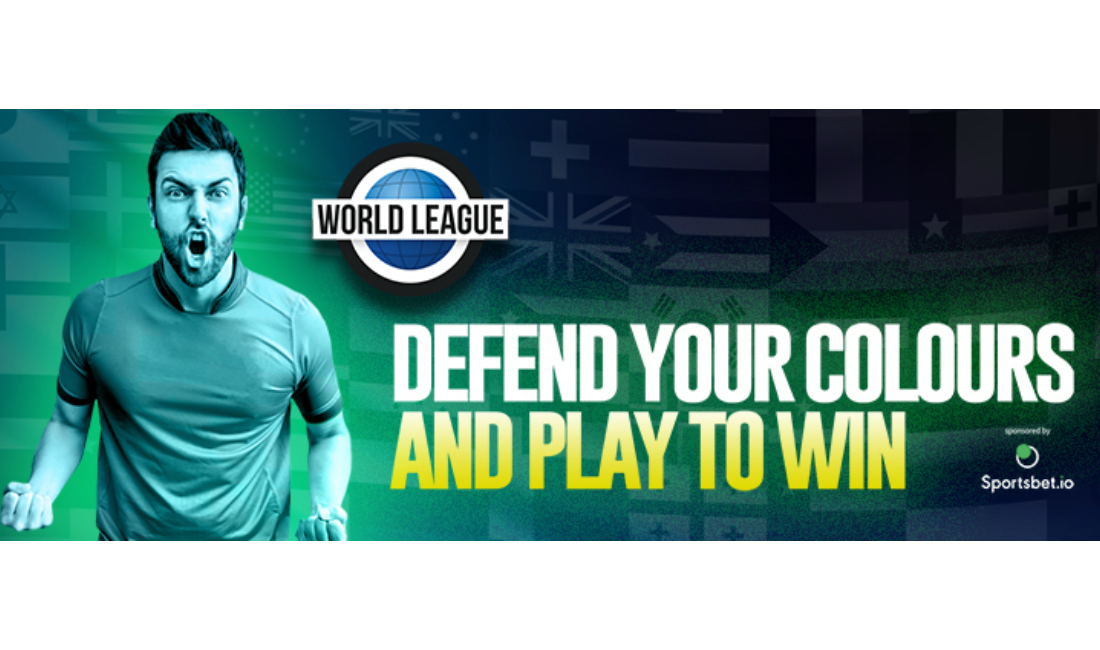 Reading Time:
2
minutes
13th March 2018 – Sportsbet.io, the leading bitcoin-led sportsbook operated by the Coingaming Group, has sponsored a betting league for members of the forum Bitcointalk, which will see players rise in the rankings with successful bets, and the winners rewarded with up to one bitcoin.
Throughout the competition registered players can win daily points depending on their bet success, in denominations of three, one and zero, ultimately accumulating over varying periods of time.
As a longstanding member of Bitcointalk, Sportsbet.io's contribution to the community follows their mantra of 'fun, fast and fair' betting. Players experience a gamified betting angle, regular chances at generous prizes and referral bonuses for new players, while all being tracked on a live leader-board.
Competitors are in with numerous chances of winning impressive prizes. Two giveaway periods in the middle of the pool and another at the end offer the chance for 30 top performers to win big.
Justin Le Brocque, Sportsbet.io's Marketing Manager at the Coingaming Group, said: "As well as giving something back to the Bitcointalk community, we're always looking for fresh, new ways to and rapidly growing customer base and our sponsorship of the World League is a prime example of this.
"Players will be treated to our usual 'fun, fast and fair' experience as they battle it out with others all around the world to win bragging rights, as well as significant sums of bitcoin."
To take part in the World League, players just need to sign up on the website, http://worldleague.io, validate their ID on the Bitcointalk 'World League' thread and start betting with Sportsbet.io.
The World League kicked off on February 20th and will run until the UEFA Champions League final on May 26th, with three separate groups starting at different times between the dates ensuring late entrants will still be in with a chance of big wins.
About Sportsbet.io
Founded in 2016 as part of the Coingaming Group, Sportsbet.io is a leading bitcoin-led sportsbook operator.
Sportsbet.io has an expansive, quality betting product across all major sports and eSports, offering more than 350,000 pre-match events per year, as well as comprehensive in-play content. It also provides innovative markets such as player prop bets for soccer, American football and basketball, and is the only bitcoin-led sportsbook to provide live streaming across all major sports.
Sportsbet.io prides itself on its secure and trustworthy betting service, with withdrawal times of around 1.5 minutes amongst the fastest in the industry.
For more information about Sportsbet.io, please visit https://sportsbet.io.
Bitcoin sports betting site 'pretending' to be Australian to be probed after complaint to ACMA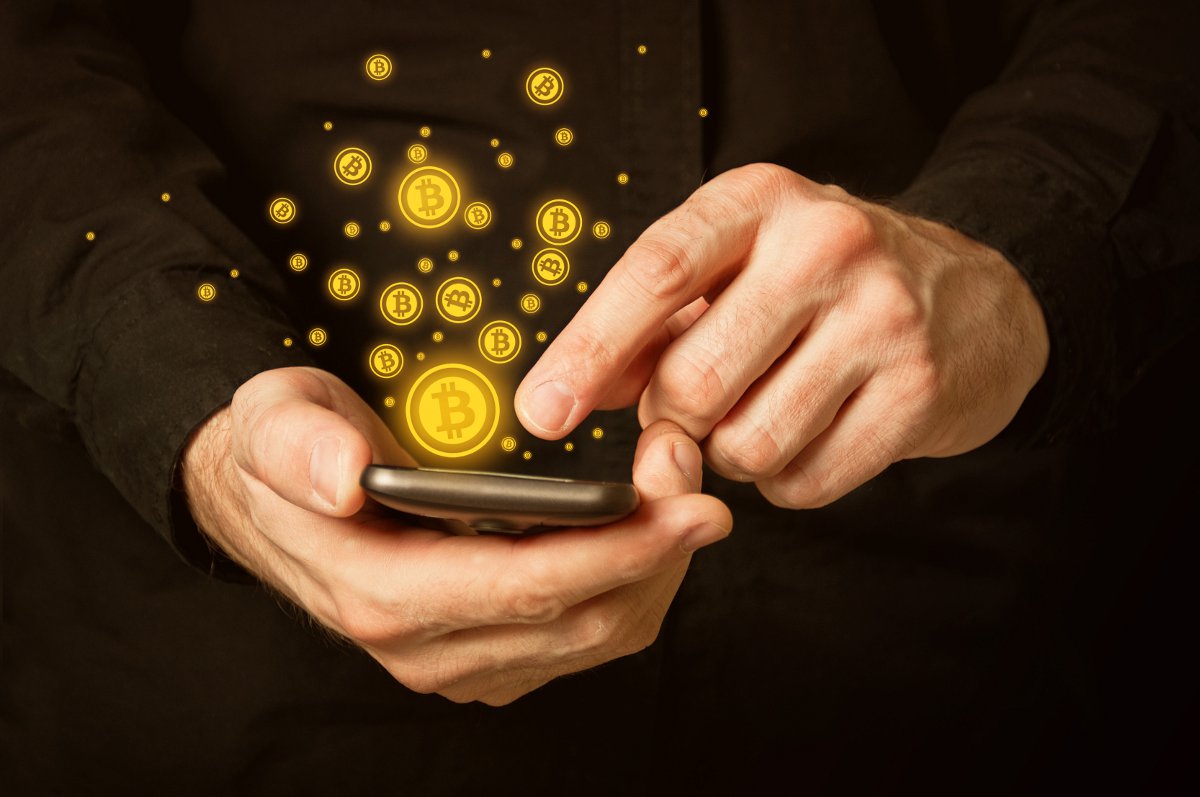 Reading Time:
2
minutes
An Australian-registered sports gambling website allowing bets to placed with bitcoin is under investigation after urging from Tasmanian independent MP Andrew Wilkie.
The JustBet site is registered by the Christmas Island Domain Administration (CIDA), which lists itself as the "administrator" for the Australian island territory's web addresses ending in '.cx'.
JustBet offers live betting on AFL, AFLX, A-League and other Australian sports in both cryptocurrency and (US) dollars.
It also offers live and pre-match wagering on a range of international sports, as well as a variety of online casino games.
Despite its Australian link, the site is registered by a Panamanian and a trace of its IP address revealed it was based in the Costa Rican capital of San Jose — the hub of the international bitcoin-gambling industry.
The operation does not appear to be licensed by the gambling commission of any of Australian state or territory.
Legal experts have said the site is in clear breach of the federal Interactive Gambling Act, which prohibits websites from offering those forms of online gambling to Australian punters.
However, the CIDA said it could not de-register the site without a request being made by authorities or a member of the public lodging a complaint.
Mr Wilkie, a strong advocate of gambling reform, said that was not good enough.
"The site should be shut down immediately, and the Christmas Island Domain Administration should act straight away to remedy the situation," he said earlier this week.
Following Mr Wilkie's call and reporting of JustBet's activities on the Sports Integrity Initiative website, the Australian Communications and Media Authority (ACMA) announced it had begun investigating the site for breaches of the Interactive Gambling Act.
A spokesperson for ACMA said the act prohibits many forms of online gambling from being offered in Australia, as well as "unlicensed regulated interactive gambling services, such as online wagering services provided without a licence issued by an Australian State or Territory".
"The ACMA has published a register of interactive wagering service providers that are licensed by an Australian state or territory," the spokesperson said.
The Northern Territory last month took steps to ban gambling operators licensed there from offering bitcoin betting.
While JustBet offers top-tier Australian games on the bitcoin-gambling market, another site takes things further, offering odds on low-level Victorian and Tasmanian soccer fixtures.
Cloudbet, which claims to be registered by the gambling authority of Montenegro, is described as "one of the most impressive options for bitcoin sports bettors".
It has offered a range of local soccer matches for betting, including NPL Tasmania matches involving teams such as the Devonport Strikers, Hobart Zebras and Kingborough Lions, and fourth-tier Victorian matches.
Source: abc.net.au
CoinPoint Holds Successful Bitcoin Cash Party in London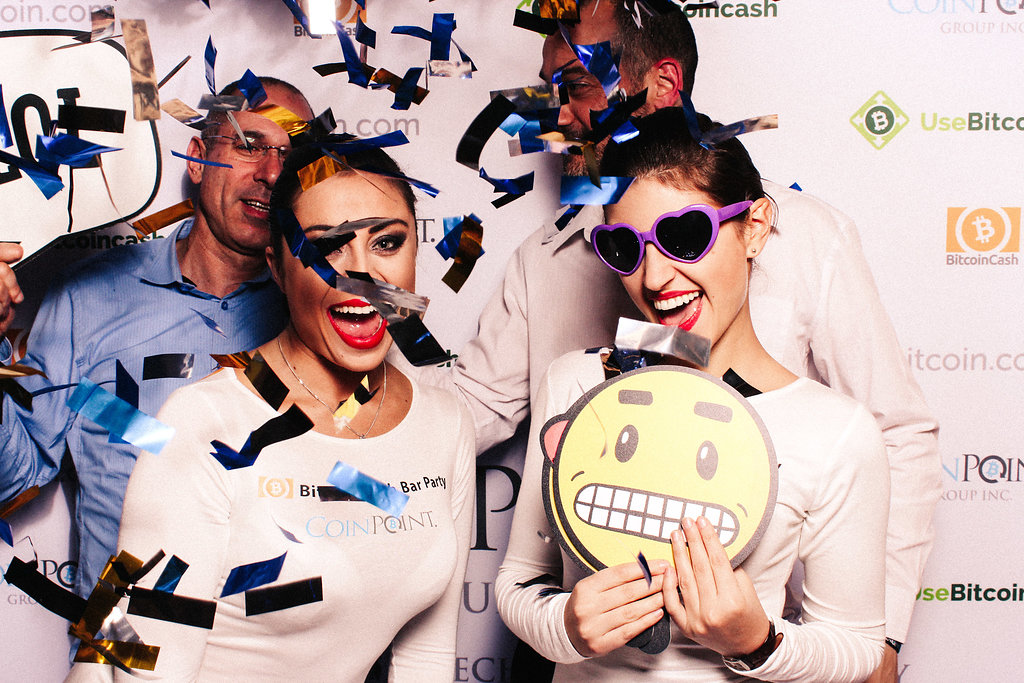 Reading Time:
2
minutes
CoinPoint rocked the night away in its successful Bitcoin Cash Party at Tapa Tapa Bar near Excel Conference Centre in London last February 8, 2018. Dr. Craig Wright of nChain and English professional snooker player Ronnie O'Sullivan joined the party, along with nearly 200 attendees composed of gaming executives and crypto industry leaders from around the world.
The CoinPoint Bitcoin Cash Party is a celebration of the use of Bitcoin Cash as a sustainable and innovative electronic cash system for faster, safer, and more efficient global transactions. Everyone in the party was asked to download a Bitcoin.com wallet to receive free Bitcoin Cash, which they promptly redeemed to get free drinks at the bar.
"This event is part of our educational strategy with the aim of showing that Bitcoin Cash is the cryptocurrency that can be used for payments globally," said Eilon Arad, CoinPoint's Director of Business Development based in Manila, Philippines, in an interview.
The Bitcoin.com-sponsored event by CoinPoint, the leading cryptocurrencies and Blockchain agency, showcased the simple, fast, and reliable approach of Bitcoin Cash in various channels, including micropayments and e-commerce.
"The party was a huge success hitting the goals of both business and pleasure as well as bringing the capabilities of Bitcoin Cash as a peer to peer cash as well as CoinPoint's as a market leader for cryptocurrency marketing agency," said Oron Barber, CoinPoint's CEO based in Bulgaria.
Besides drinks, music, and Bitcoin Cash, BetterBetting Foundation CEO Adriaan Brink announced in the party the BetterBetting ICO winner of a Ronnie O'Sullivan-signed snooker cue. During Brink's speech, which celebrated the end of a successful ICO supported by CoinPoint, he revealed that the next step would be to switch their peer-to-peer betting technology, using smart contracts, to Bitcoin Cash once it is made available.
The CoinPoint Bitcoin Cash Party was a highly anticipated VIP event covered by the team of CoinGeek, CoinChoose, iGaming Business, and other global media outlets.
Meanwhile, CoinPoint will launch several Bitcoin Cash-related platforms that aim to improve merchant and user adoption as well as education of the market.
About CoinPoint:
CoinPoint is the premier cryptocurrencies and Blockchain agency based in Bulgaria, Australia, and Philippines that provides innovative solutions for different markets. It offers a wide range of digital marketing services, including crypto and blockchain consultations, pay-per-click campaigns, email marketing, and more. With many years of high-quality service, the company has built a strong network of global partner and renowned clients around the world. For more information, please visit https://www.coinpoint.net/.
Actor, Musician, and Entrepreneur Jared Leto Warns Against Gambling-Like Bitcoin Investing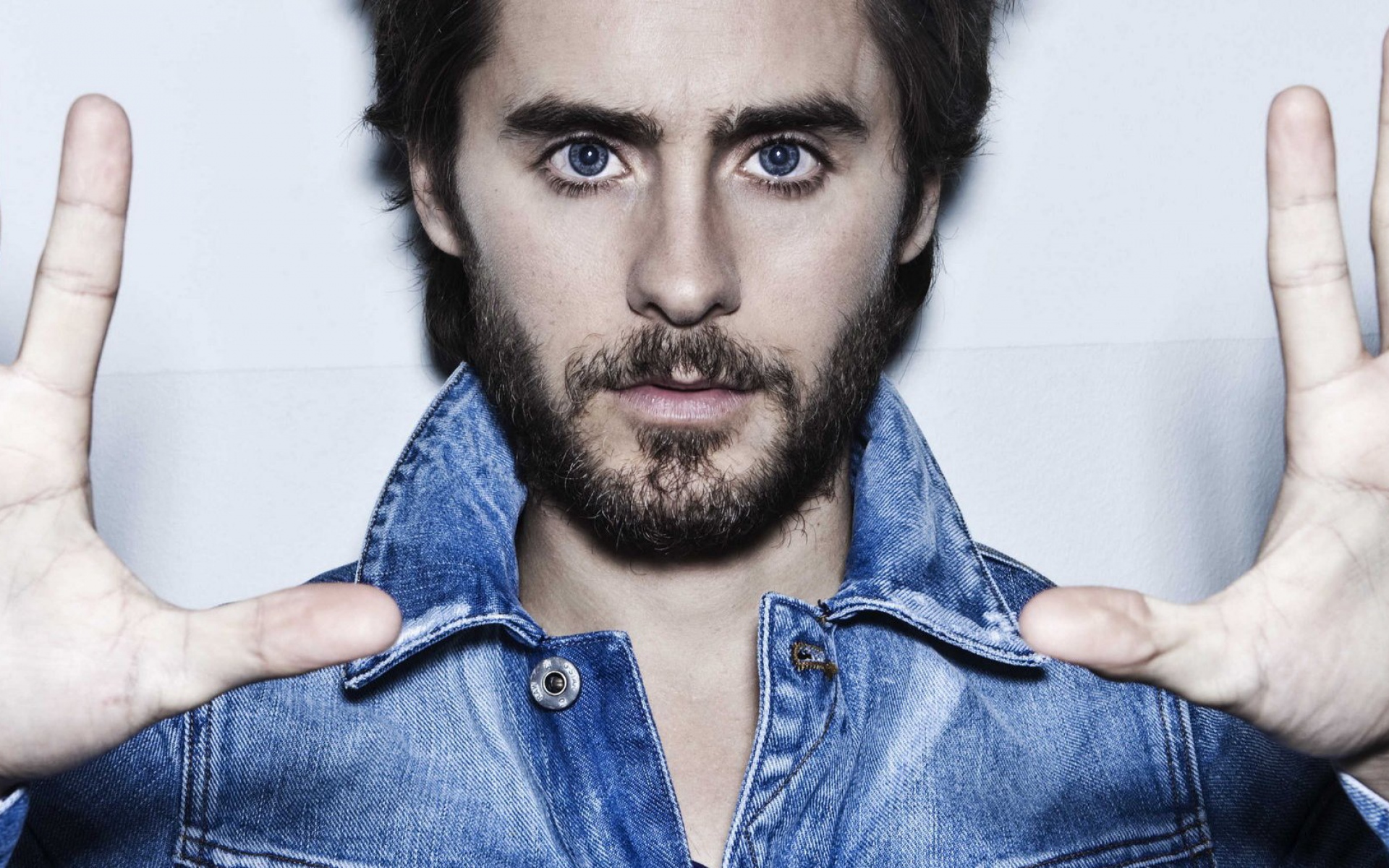 Reading Time:
2
minutes
An on-and-off Academy Award winning actor, frontman of 30 Seconds to Mars, the band holding the Guinness record for the longest concert tour with 309 concerts, and a tech investor, Jared Leto also seems to have familiarized himself with the bitcoin craze as he has recently joined the growing debate over the nature of cryptocurrency investing.
In an interview with Australian radio station Nova, Leto presented his opinion on the matter, slamming bitcoin investing as gambling. The multi-faceted artist warned future investors against putting their money into bitcoin. He called cryptocurrency investing gambling and speculation, and went on to say that the activity is not something a person who could not afford to lose their money should delve into.
Leto's comments come at a time when bitcoin and those investing in it are having a bit of a hard time. The virtual currency's price reached an all-time high of $19,343.04 in mid-December, but growing regulatory pressure from different parts of the world and other factors resulted in its price dropping significantly overnight, spurring fears that any investor's worst nightmare of a bubble burst could come true. At the time of writing, bitcoin's price stands at $10,083.85, up slightly from earlier today when it tumbled to $9,748.53.
While we cannot say whether Leto's knowledge is extensive enough, it should be noted that his opinion about the gambling-like nature of cryptocurrency investing is shared by many financial experts and analysts.
Regulators' Stance on Cryptocurrency Investing
Due to the volatility of bitcoin and altcoins' prices, investing in these has often been referred to as gambling. The Bank of Canada has recently become the latest financial institution to join the debate over the proper definition of cryptocurrency investing.
In an interview with business news outlet CNBC, Canada's central bank governor said that bitcoin investing is gambling and not actual investing. The official further pointed out that the Bank of Canada will be working with regulators from different parts of the world for crafting regulations aimed to put limitations on certain aspectsof cryptocurrency investing and trading.
While digital currencies and investing in those are considered a form of gambling by many, actual gambling regulators have pointed out that they have no authority over the regulation of the activity. The Netherlands Gaming Authority was one such regulatory body to comment on the matter. The regulator said in a statement that under the country's current gambling regulations, cryptocurrency investing cannot be defined as any form of gambling and it thus does not fall under its purview.
The Actual Link between Cryptocurrencies and Gambling
The potential of digital currencies has been spotted by the global gambling industry. A number of online gambling operators have added cryptocurrency transactions to their lists of available payment options, and many more are expected to follow suit. Generally speaking, cryptocurrencies allow a relative anonymity, cutting out banks and other third-party financial institutions.
The UK Gambling Commission has been among the regulators to acknowledge the use of bitcoin and altcoins for gambling-related transactions, as long as these are conducted between UK gambling customers and UK-licensed operators. However, the regulator has warned of the risks of transactions of this type.