Betfred cuts a £1m deal with Vapour Cloud over taking up Hollr- the omnichannel platform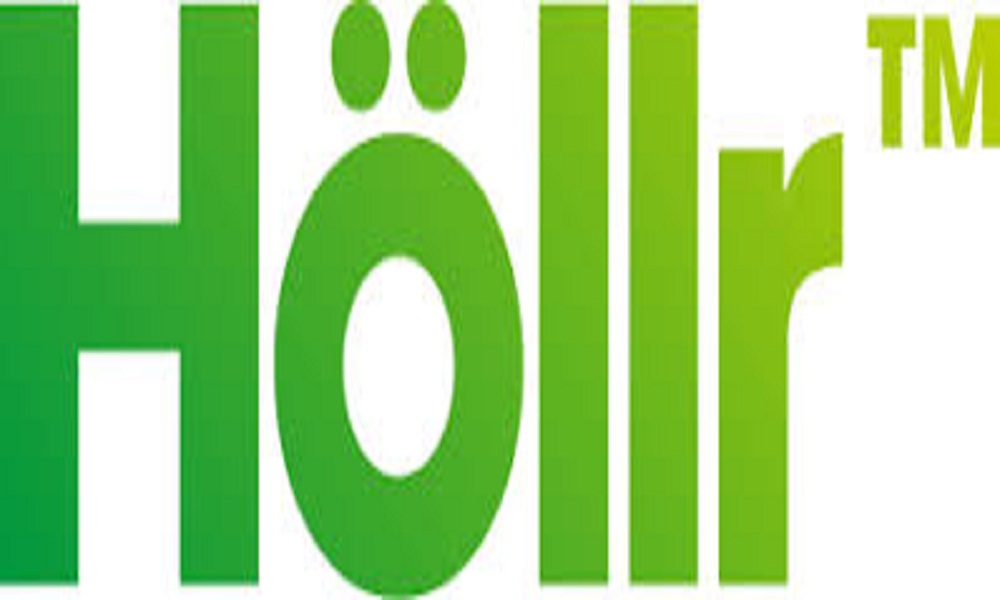 Reading Time:
< 1
minute
Betfred, a bookmaker based in the UK which offers sports betting, online casino, online games, bingo etc., got hooked up with the UK-based technology specialist, Vapour Cloud over a new partnership worth £1m (€1/1m/$1.4m).
As per the terms of the partnership, Betfred will take on Vapour's omnichannel platform, Höllr which would be as a part of an effort to overhaul its call center infrastructure. When deployed, Höllr will encompass recordable voice, video, SMS, email and social media dialogue.
In addition, Betfred will benefit from access to a secure payment gateway that is compliant with PCI DSS* Level 1. Betfred will roll out the service over a six-month period, having already carried out an extensive three-month 'proof of concept' trial of the solution.
Vapour Chief Executive Tim Mercer said: "This really is a 'next generation' solution, particularly suitable for businesses with a B2C contact center operation where security is a must.  Betfred has long prioritised the security of its customer's details, but as cloud-based tech evolves so too do the opportunities to ensure even greater compliance. The investment will also promote greater flexibility within the team, without any detriment to the customer experience."
Mark Hilton, the Head of Customer Services at Betfred, added: "We are delighted to secure a deal with Vapour Cloud, which will greatly improve the customer experience and make us even more efficient."
Online Gambling Platforms Gained Larger User Base With Pandemic As A Driver Of The Global Online Gaming Market 2020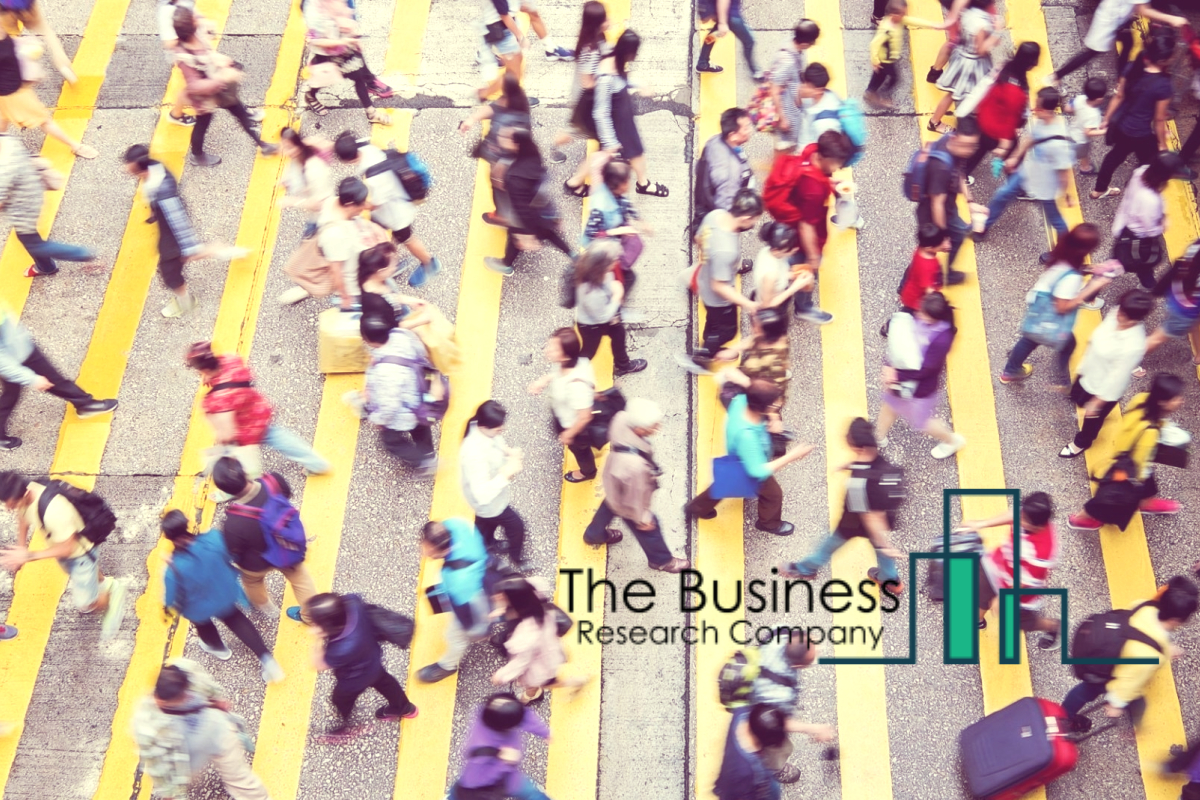 Reading Time:
3
minutes
Due to the social distancing restrictions imposed because of the coronavirus outbreak, brick and mortar gambling places remained closed, due to which online gambling platforms gained a larger user base. People were forced to sit at home during the lockdown and this increased internet traffic on all fronts. More people frequently visited gambling websites and thousands of new users registered every day. According to research firm Global Poker, the US has witnessed an increase of first-time online poker players by 255% since the coronavirus lockdowns began. Overall, the poker industry has experienced a 43% growth since April 2020. Some countries saw such increases as an opportunity and modified their online-gambling laws. For example, Belarus legalized online casinos and Armenia made some changes to its existing laws. The increasing popularity of gambling apps and social gambling will propel the growth of the mobile gambling market in the forecast period, and several online-gambling platforms increased their marketing and promotional activities in the form of extra tournaments and bonuses to attract more players as well.
With these drivers and the current situation of the world, the online gambling market size is expected to grow from $58.96 billion in 2019 to $92.86 billion in 2023 at a rate of 12.0%. The market is expected to then grow to $113.12 billion in 2025 at a CAGR of 10.4%.
The Business Research Company's report titled Online Gambling Market Global Report 2020-30: COVID-19 Growth and Change covers major online gambling companies, online gambling market share by company, online gambling manufacturers, online gambling infrastructure market size, and online gambling market forecasts. The report also covers the global online gambling market and its segments. The online gambling market is segmented by game type into betting, casino, lottery, poker, online bingo, others and by device into desktop, mobile, others.
With increasing apps and social gambling, online gambling companies are investing in building mobile platforms for their games to increase accessibility and convenience for users. The availability of smartphones with high-end features such as extended storage, high-end graphics and faster processing speeds at reasonable prices incentivize online gambling companies to make mobile-based applications. Also, mobile gambling offers significant benefits, including more deposit options, loyalty programs, and the option to play with anyone anywhere across the globe. According to App Annie, in 2020, 70% of total gambling revenue is expected to come from mobile gambling.
Along with the ease of mobile apps, companies in the online gambling market are increasingly investing in Artificial Intelligence (AI) for improving the overall experience for customers. With the help of AI, personalization for each user is possible as the technology can analyze the preference of the user in terms of game selection and offer a customized welcome page accordingly, helping the user to save time spent on looking for the right game. AI also helps in providing customer support in the form of chat-bots for resolving queries. Behavior patterns and gaming frauds can also be checked, which helps in preventing frauds and locks out scammers. Technologies such as augmented reality and virtual reality are being implemented as well, giving a more immersive and realistic experience to their users.
Beyond such high-tech updates, online gambling companies are using several tactics to gain more users. Some provide F2P (free to play) types of game products, commonly referred to as freemium. These games do not make any money for the company directly, but revenues are made through upgrades and additions of certain features and improvements by the user. The user pays a minimal amount for different kinds of virtual offerings and other game products to improve the gaming experience. This model allows online gambling companies to increase their user base and have more active players on their platforms who would eventually make a purchase. Currently, many online casinos are offering a free play version of some of their games. Companies innovating their platforms according to the increasing number of customers and their preferences will allow the online gambling market to continue to grow.
DraftKings and Peermont Launch PalaceBet in South Africa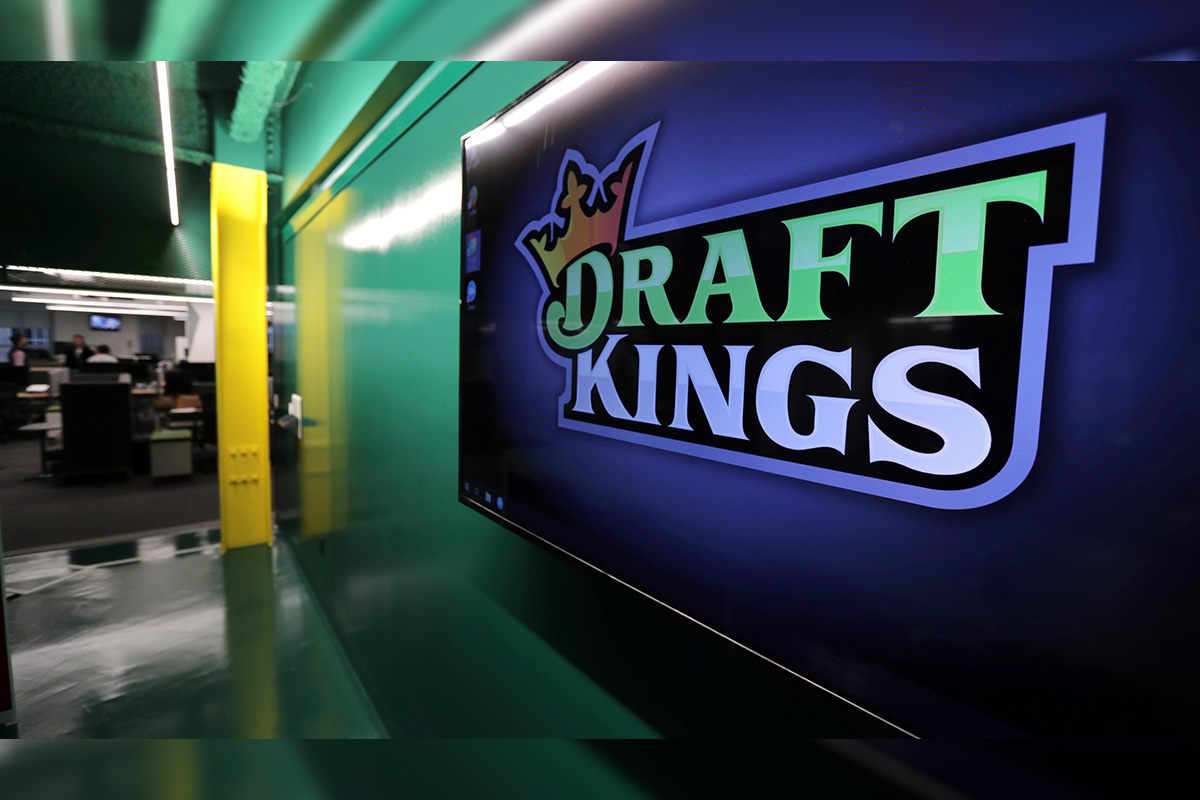 Reading Time:
2
minutes
DraftKings Inc. and Peermont Hotels, Gaming and Resorts, a leading South African gaming and hospitality group, today announced the successful recent launch of PalaceBet (PalaceBet.co.za), a mobile and online sportsbook powered by DraftKings' cutting-edge B2B sports betting technology.
"This collaboration brings together two organizations committed to providing South Africa's sports fans with the most dynamic and innovative sports betting experience," said Shay Berka, DraftKings' Chief International Officer. "We are delighted that DraftKings' B2B technology is powering Peermont's entry into sports betting, through which they can provide their customers with extensive markets, live betting opportunities, competitive pricing and localised payment options."
Peermont will utilize DraftKings' full sportsbook and platform solution to provide a best-in-class sports betting experience for South African sports fans, who will have access to a range of innovative product features including Your Bet and Pulse Betting. Data integrations with Betgenius and IMG will ensure that Peermont's customers have access to a wide range of local and international sports including basketball, cricket, football, tennis, and rugby with live betting opportunities as well as Lucky Numbers.
"Peermont has always been at the forefront of the latest trends and technology, therefore it made sense to partner with DraftKings as a leader in sports betting software," said Nigel Atherton, Peermont's CEO. "Together we'll be able to offer a product that lives up to our high standards, and that provides a superior betting experience."
The collaboration with DraftKings will enable Peermont to leverage its significant expertise in the land-based casino environment to bring a world class level of service to the online sports betting market and provide a unique betting experience to its players.
"It was a no-brainer to partner with DraftKings," says Iain Gutteridge, PalaceBet's General Manager. "The way we're looking to grow and to compete on an international scale, we knew that DraftKings could offer the software solution so that we could not only offer variety, but quality to our clients."
United Remote rewarded for reshaping effort with SBC Awards shortlisting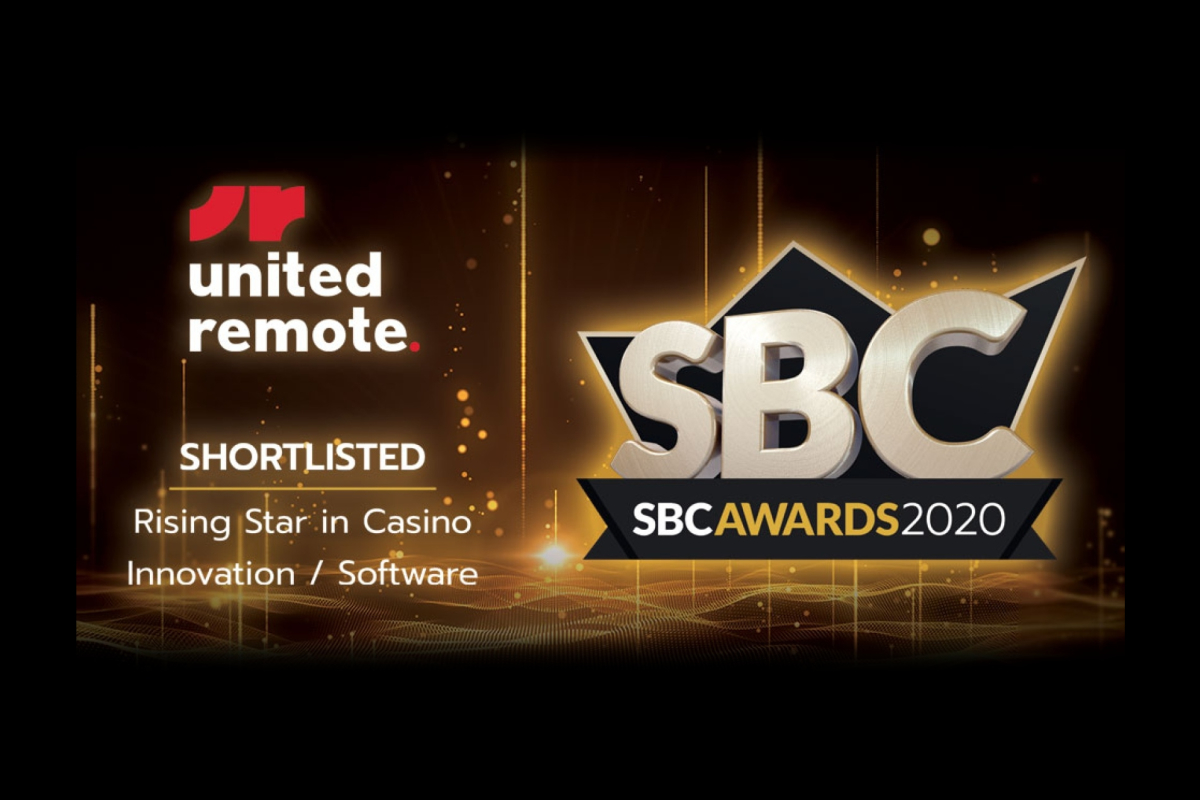 Reading Time:
2
minutes
Aggregator and platform provider United Remote has been shortlisted for the SBC Awards software innovation category by having embraced substantial change over the past 18 months to streamline new integrations and provide operators profitable real-time data. This is all part of upping United Remote's service to the iGaming industry and ensuring that the B2B-channel is given priority with an easy-to-use back-end where operators can quickly set up the tools available on the platform.
United Remote is a rapidly-growing aggregator and platform provider, which has undergone a significant transformation over the last year as recognised by the prestigious SBC Awards shortlisting, extensively re-organising and redefining the core offering to reshape the way the company engages with operators, game partners and other stakeholders. In addition, United Remote has been building a strong compliance culture as well as raising standards in terms of transparency.
United Remote has also carefully assembled a differentiated portfolio of over 2000 entertaining, innovative and unique games that complement their own in-house titles.
United Remote has successfully completed a period of intensive reshaping driven by the need to embrace game-changing innovation which has resulted in major technology and enterprise investments. The organisational culture has been significantly reshaped to provide added-value to operators.
As part of the change management process, recently United Remote moved to new office surroundings at 14 East, Malta's second tallest building, a move that mirrors management's ambition to be a leading industry platform, delivering technology and services that are used by the global iGaming industry.
United Remote Group CEO Jeremy Fall said: "We are delighted to be shortlisted by the respected SBC Awards and gratified that the judges have acknowledged that we have evolved into a best-of-breed aggregator and platform that is replete with engaging entertainment as well as providing a solid B2B service. This shortlisting is a confirmation of a consistently high level of work and effort put in by the entire team, and we all look forward to the awards night in December."