EGT Interactive invests in people with 75% recruitment growth year-on-year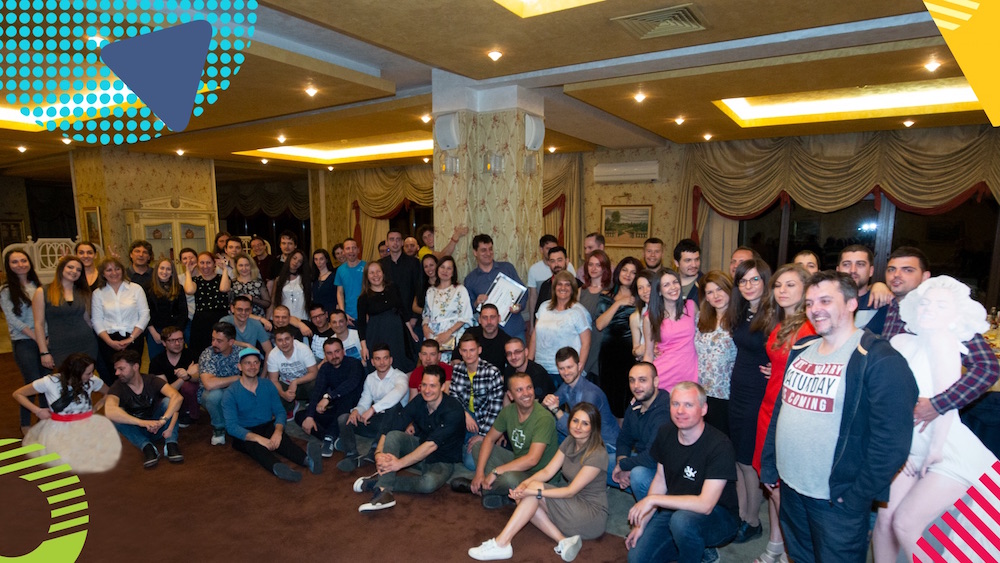 Reading Time:
2
minutes
The online and mobile gaming industry is clearly thriving if EGT Interactive's figures are anything to go by, as the company has seen an increase of more than 75% in employee numbers, from 65 to 115 employees since 2016. Strengthening the company's continuous global expansion, the recruitment drive has seen the company invest in new appointments across nearly every aspect of their portfolio, from sales and development, to systems administration, product management, quality assurance and HR.
Commenting on the rapid upsurge in staff at EGT Interactive, Managing Director Todor Zahariev, said: "The key to successful growth is to choose people carefully. Our new appointments reflect this by introducing new practices and by furthering a co-operative and kind attitude towards the growing collective, which makes up EGT Interactive."
He added: "Growing to 115 staff members takes a lot of preparation especially with so many new key appointments. Our largest expansion in 2018 can be seen across our training programs. We're preparing for this by carefully planning the needed resource, both human and technological, whilst also implementing pre-assessed timeframes, in which things should happen."
EGT Interactive's recruitment drive has seen new experts join almost every sector of its business with Product Owner, DevOps Engineer and Chief Accountant being some of the most recent appointments in the beginning of this year. Zahariev explained: "Our team has grown significantly in recent months, meaning we have further resource to target international territories, to demonstrate new products and increase our presence at international gaming events. It is not all about hard work though, a key part of our employee focus is directed towards a good work-life balance with a fun and professional atmosphere in the offices. Our IT team in particular is very competitive, so we try to retain them by providing adequate social benefits like, health insurance, sports card, beverages, fun Fridays, transport benefits, etc. It's a lot of fun and great for staff morale!"
The company's impressive growth in recent years supports its growing product portfolio with new developments in its fruit and character slots based on the classical casino games all set for 2018. The company also recently issued 40 Lucky King and has plans to release a new title, 81 Wins, in the near future. For more information on EGT Interactive's latest releases, visit: egt-interactive.com
Romanian Gambling Industry update with Cosmina Simion (NNDKP) at CEEGC Budapest 2018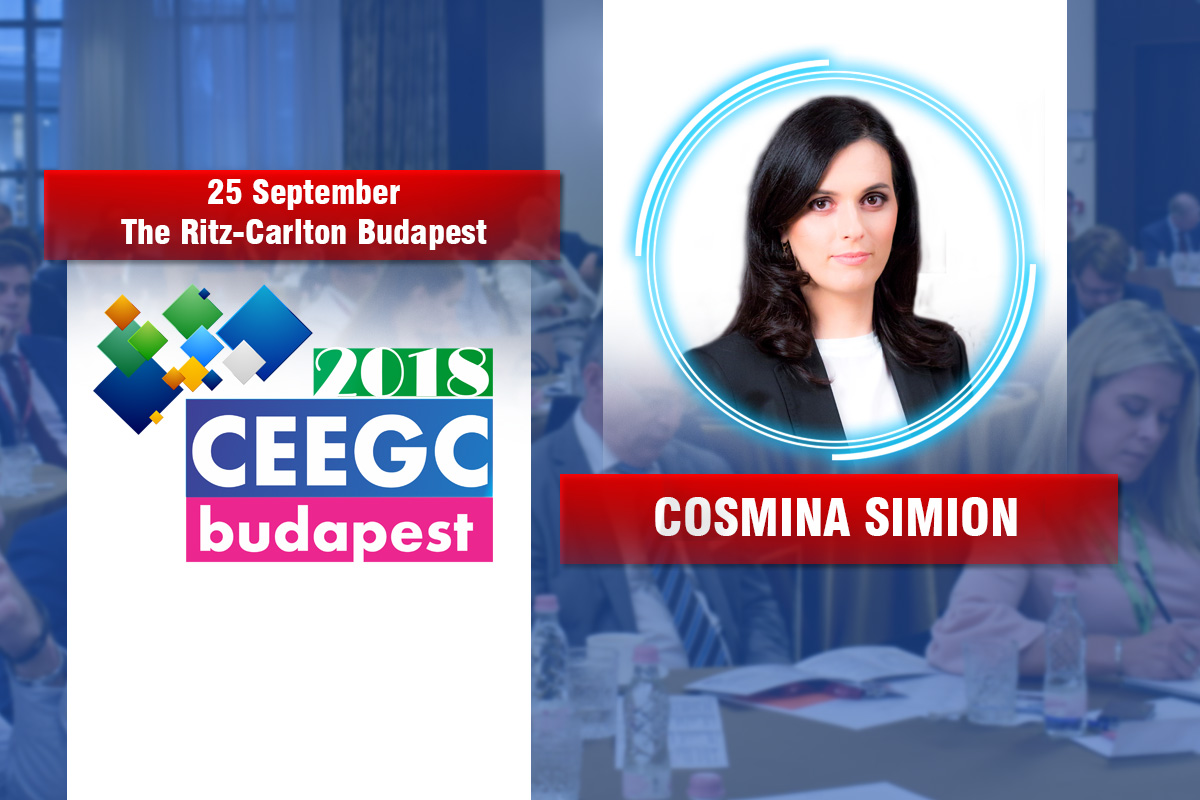 Reading Time:
2
minutes
Budapest – 20 August 2018 – Since the regulation of the Romanian gambling industry, most of the large brands have obtained licenses to offer their services on the territory of the country. There is no doubt that the industry in the region is booming when it comes to licensing, but what makes the Romanian markets so popular among regulated gambling markets in this part of Europe.
We are honored to announce the latest speaker who will join the "Focus on Eastern Europe" panel discussion and share the insights of the Romanian gambling industry.
Cosmina Simion (NNDKP – Nestor Nestor Diculescu Kingston Petersen) an expert, who is often quoted in the industry portals and magazines and has extensive knowledge about the up and downs of the gambling industry in Romania compared to other jurisdictions.
About Cosmina Simion
Cosmina Simion co-heads the Gaming and Consumer Protection & Advertising practices of NNDKP, a preeminent business law firm in Romania. In addition to the gambling industry, her practice focuses on IP/IT, media & entertainment and online industries, having acquired a strong expertise in these fields in her 19 years of professional activity.
In the gaming field, her experience encompasses the full range of regulatory and operational gaming aspects, assisting betting and gaming operators, software & platform suppliers, financial services providers, auditors & certifiers, industry relevant associations or marketing affiliates.
Cosmina has also been actively involved in the review and drafting of the gaming legal framework (primary and secondary legislation), including representing clients before the Romanian regulator.
Previous coordination roles include heading the IP, media and technology practice of a Tier 1 global law firm, and acting as an in-house counsel at a US media group.
Cosmina is acknowledged as Leading Individual in the field of Gambling law by Legal500, being the only Romanian lawyer included in the highest band of the rankings.
She is a General Member of IMGL.
Make sure you grab your seat in time and attend the most prestigious boutique style gaming event which gathers C-level executives yearly in one of Europe's most visited city. Register here!
You can browse the full agenda and already confirmed speaker list on the following link.
BetConstruct attends the Entertainment Arena Expo 2018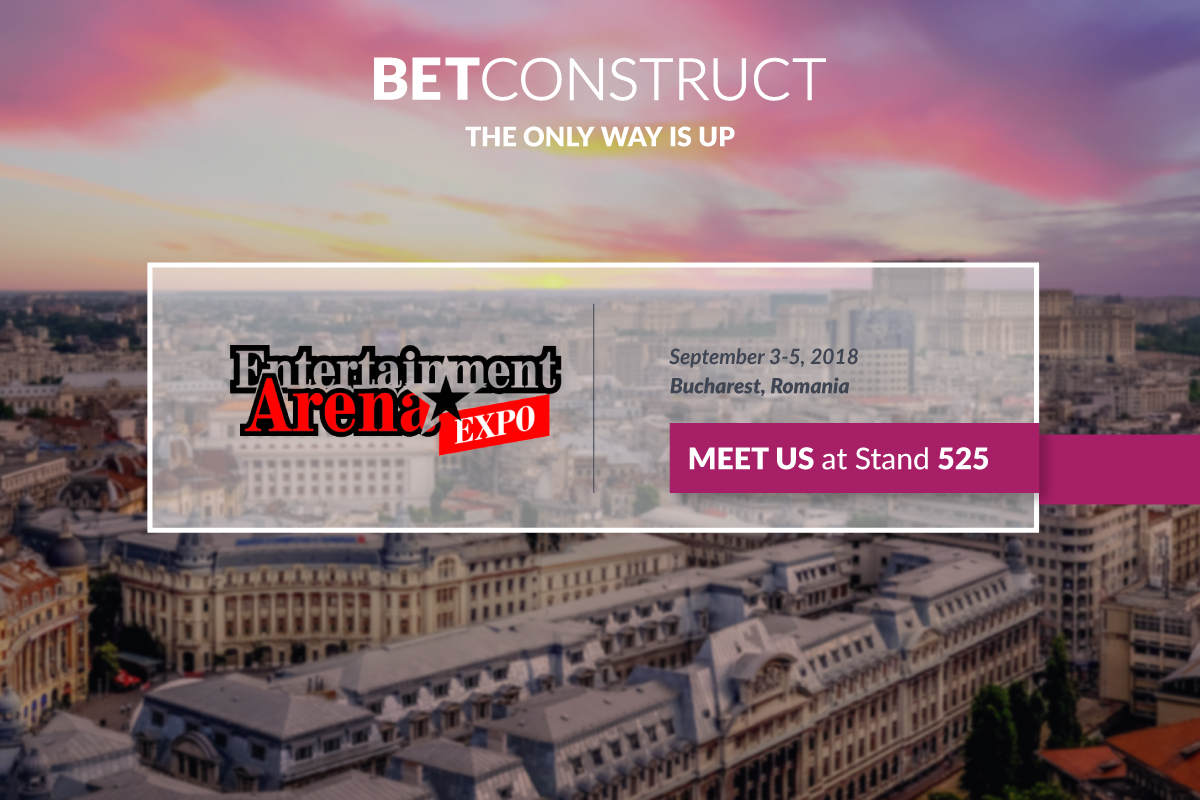 Reading Time:
2
minutes
BetConstruct has a major gaming event in the European region ahead, the Entertainment Arena Expo in Bucharest, Romania.
The three day event starts from September 3 offering a perfect opportunity for BetConstruct to showcase its gaming and betting verticals alongside other significant developments of the company. At Stand 525 we will demonstrate the latest additions to our offerings including Sportsbook, RNG & Live Casinos, Virtual Sports and Retail Solutions with a recently secured Romanian Class II Licence for land-based operations.
To start a business with our products and services and become an independent operator we have SpringBME. The platform opens the door to the vast world of gaming, betting and data feed solutions with transparent pricing and a growing number of licences secured from the most reputable gambling authorities.
"Romanian gaming market has reached a high level of transparency and keeps on improving its regulatory framework," says Aza Andreasyan, business development executive at BetConstruct. "BetConstruct closely follows the updates regarding the tax changes in gambling and data protection regulation in Romania to offer perfected solutions tailored for this market."
Apart from talking gaming and betting, we will share our thoughts and expertise in obtaining licences and managing fraud and risk as well as industry-recognized customer service.
BOOK A MEETING: http://bit.ly/RegisterArenaExpo

About BetConstruct:
BetConstruct is an award-winning developer and provider of online and land-based gaming solutions with development, sales and service centers in 15 countries.
BetConstruct's innovative and proven offerings include an extensive range of products and services, including Sportsbook, Sports Data Solutions, Retail Solutions, RNG & Live Dealer Casino, VR Casino, Poker, Skill Games, Fantasy Sports, Social Platform and more. The latest addition is the industry-first complete management infrastructure, SpringBME (Business Management Environment).
All partners benefit from the BetConstruct Spring platform with its powerful back office tools and all-inclusive services that empower operators' growth and help contain their costs. From stand-alone set up to turn-key and white label solutions, BetConstruct offers its partners unfettered opportunity to succeed.
Unibet The New Official Partner Of FC Dinamo Bucharest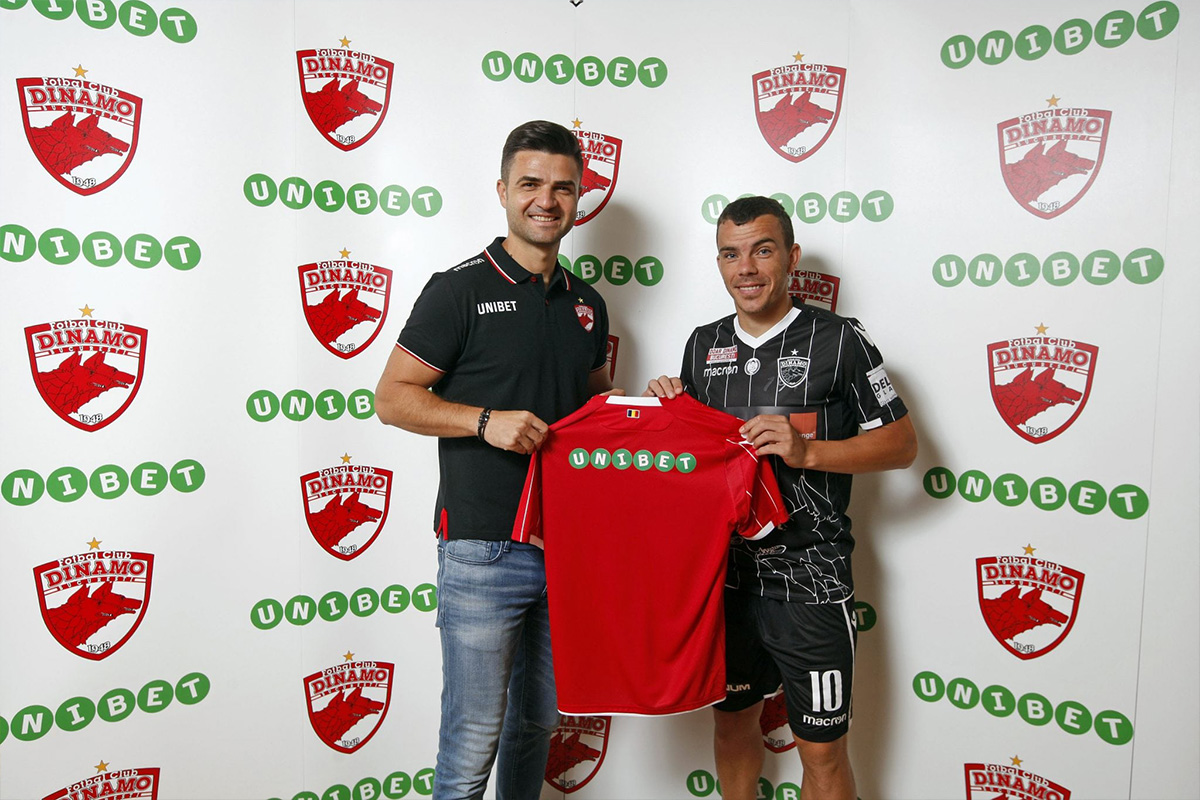 Reading Time:
2
minutes
FC Dinamo Bucharest announces a new long-lasting partnership with one of the most prestigious online bookmakers in the country, Unibet.
"Unibet has shown us that it has the expertise and the passion to become more than a sponsor for Dinamo. Together, we are on the way, in a partnership through which, together with the financial component, which will help to balance the club, we want to we have a series of unprecedented experiences for Dinamo fans. "In concretizing this partnership, it was a great deal to us that Unibet is one of the players that puts great emphasis on responsible gaming." – Alexandru David – President of FC Dinamo Bucharest.
"Unibet has proved to be the most serious operator of sports betting in Romania. Dinamo is a team of tradition with a spectacular game and the partnership between us and a betting operator that puts the players first comes as a normal step. we are glad that they came with us because we are in a moment when we have to collect the rows and bring Dinamo back where it is. " – Ionel Dănciulescu, General Manager FC Dinamo Bucharest.
By signing this partnership, Unibet becomes the official betting partner of FC Dinamo Bucharest. This partnership is the first step in a long-term project in which we want to involve the entire Dinamo community in time.
Lucian Prisecaru, Country Manager of Unibet for Romania, said: "We are glad to announce that Unibet has become an official partner of Dinamo Bucharest. The three values ​​of Unibet, friendship, passion and expertise are perfectly intertwined with Dinamo's vision and ambitions. We want together to give club supporters as many pleasant surprises and unforgettable experiences alongside their idols, and we want together to achieve the most daring goals. "
Dinamo thus joins a portfolio of teams and competitions that Unibet, part of the Kindred group, supports as partners: PSG, Aston Villa, Italian Cycling Tour, or Jupiler Pro League.
Source: Kindred Group