EU Leaders' meeting in Sofia: Completing a trusted Digital Single Market for the benefit of all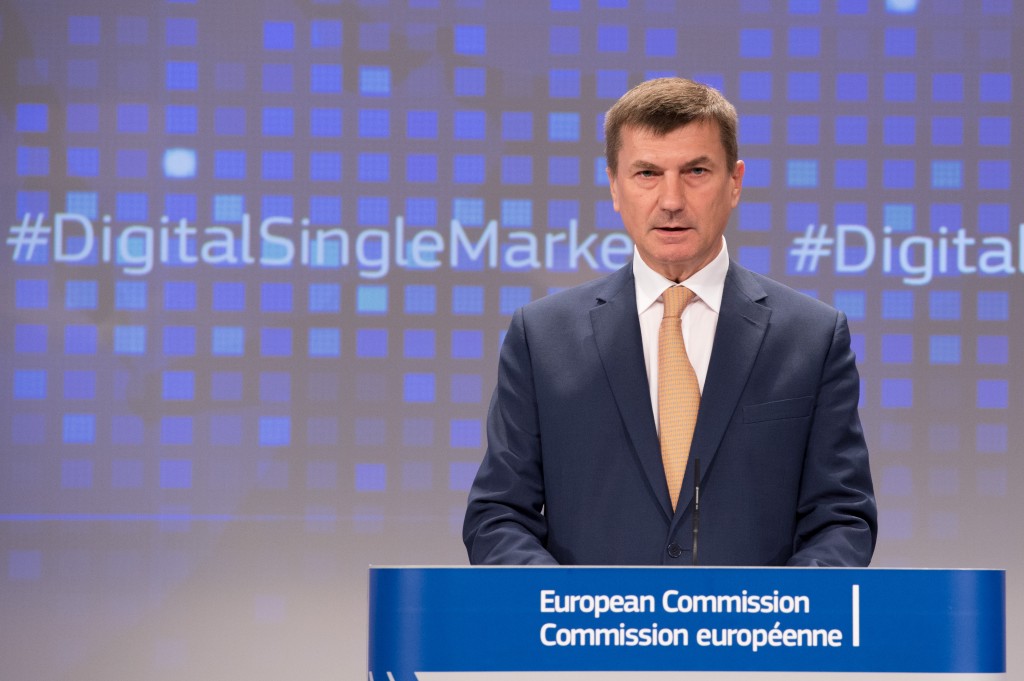 Reading Time:
5
minutes
Brussels, 15 May 2018 – Ten days ahead of the entry into application of the General Data Protection Regulation, the European Commission is today presenting a set of concrete actions that European leaders can take to protect citizens' privacy and make the EU's Digital Single Market a reality before the end of 2018.
The Communication presented today is the Commission's contribution to the informal discussions that EU leaders will hold in Sofia tomorrow.
The Commission believes that it is in the shared interest of all Member States to manage the digital transformation by following the European approach, which links investment in digital innovation with strong data protection rules. This will allow the EU to effectively deal with the challenges of an increasingly data-based global economy.
Vice-President Andrus Ansip, responsible for the Digital Single Market, said: "Data is at the heart of our economy and society. It needs to flow freely, to be safe and secure. The European Commission has put forward all the proposals for a Digital Single Market; it is now EU leaders who have the keys to unlock digital opportunities. This new regulatory environment should go hand in hand with major investments in areas such as cybersecurity, 5G, artificial intelligence and high-performance computing."
Věra Jourová, Commissioner for Justice, Consumers and Gender Equality, added: "The recent Facebook Cambridge Analytica revelations confirm once more that the EU made the right choice to put in place strong data protection rules. Data harvesting with the aim of manipulating public opinion is unacceptable. We are proud to be setting the new global standard for the protection of personal data. This is fundamental for consumer trust in an increasingly digital economy and society."
Mariya Gabriel, Commissioner for Digital Economy and Society, said: "Having the right regulatory framework in place is crucial to create trust and develop businesses online. Together with the General Data Protection Regulation, the ePrivacy Regulation will secure our citizens' electronic communications. In Sofia, EU leaders will have a unique occasion to give decisive incentives on the remaining key digital proposals still in negotiations."
Three years after adopting the Digital Single Market Strategy, the Digital Single Market has progressed, with 12 legislative proposals agreed by the European Parliament and Council out of the 29 tabled by the Commission since May 2015. Major new laws on data protection, cybersecurity, and the end of mobile roaming charges are either already in place or will be in a matter of days or weeks. Member States must now ensure these agreed rules work in practice.
Strengthening the protection of personal data in the EU
General Data Protection Regulation: Two-thirds of Europeans say that they are worried about having no control over the information they provide online, while half are concerned about falling victim to fraud. The recent Facebook/Cambridge Analytica scandal has raised awareness that data could be misused if not properly protected.
Through the General Data Protection Regulation citizens will be able to benefit from stronger protection of personal data through:
better control over how personal data is handled by companies and public administrations alike, including the need for users' clear consent for processing their personal data;
more clarity about the privacy policies of companies;
swift notification of harmful data breaches without delay.
Next steps: The Commission is inviting EU leaders to ensure that national authorities urgently put in place all the remaining steps necessary to prepare for the application of the new rules in all Members States.
ePrivacy Regulation: Alongside the General Data Protection Regulation, the ePrivacy Regulation proposed in January 2017, currently under negotiation in the European Parliament and the Council, is essential so that the confidentiality of Europeans' online communication is not breached. The new rules will apply both to traditional telecoms operators and online services, such as emails, instant messaging or online voice services. This means that without users' consent, no service provider would be able access the devices they use.
Next steps: The Commission is urging the Council to swiftly agree on its negotiation position on the ePrivacy Regulation, so that negotiations with the European Parliament can start by June 2018, with a view to the adoption by the end of 2018.
Necessary steps to complete a functional Digital Single Market
Since the launch of the Digital Single Market strategy in May 2015, the Commission has delivered proposals for all 29 initiatives identified as essential for a functional Digital Single Market. The benefits are already being enjoyed by citizens, for instance through a four-fold increase in data use when travelling to other Member States thanks to the abolition of roaming charges. Altogether the Digital Single Market could contribute €415 billion per year to our economy and create hundreds of thousands of new jobs.
In particular, the Commission is inviting EU leaders to discuss and give their strategic orientation with a view to:
Mobilising the necessary public and private investments to deploy artificial intelligence, 5G connectivity networks, high-performance computing.
Ensuring that the Regulation on free flow of non-personal data, designed to further develop the European data economy, is agreed by co-legislators by June 2018.
Similarly, the Electronic Communications Code, aiming at boosting investment in high-speed and high-quality networks across the EU, should also be finalised by June 2018.
Helping Member States equip Europeans with the digital skills they will need in today's and tomorrow's digital economy and society.
More generally, all other pending Digital Single Market proposals should be agreed by the end of 2018, in line with the call of the European Council of October 2017. These include, for instance, the modernisation of EU copyright rules to protect creators online better and facilitate the access to European works across borders.
Background
The EU has already put an end to mobile roaming charges in the EU and allowed Europeans to travel across the EU with their online subscriptions for films, TV series, video games, music, sport programmes or ebooks.
Since 9 May 2018, Member States have to apply the first EU-wide legislation on cybersecurity – the Directive on Security of Network and Information Systems (NIS Directive) – which will be completed by a wide-ranging set of measures for stronger cybersecurity in the EU. This includes a proposal for an EU Cybersecurity Agency to assist Member States in dealing with cyber-attacks, as well as a new European certification scheme that will ensure that products and services in the digital world are safe to use. As of December 2018, thanks to new rules against unjustified geoblocking, consumers will no longer face barriers when buying products or services online within the EU. For businesses, this means more legal certainty to operate cross-border.
In April 2018, the Commission delivered all the remaining Digital Single Market actions and notably presented a European approach for the future of artificial intelligence, measures to tackle disinformation online, including an EU-wide Code of Practice on disinformation, as well as conditions for fairness and transparency in the online platforms economy designed to lead to an innovation-friendly environment for EU businesses.
In parallel, the General Data Protection Regulation was adopted in December 2015 with a two-year transition period to allow Member States and their authorities to be fully ready when it enters into application on 25 May 2018. In January 2018, the Commission also published guidelines to facilitate the application of the new data protection rules across the EU.
For More Information
Factsheet: Digital Single Market for all Europeans
Communication on Completing a trusted Digital Single Market for all
How digital is your country? Europe needs Digital Single Market to boost its digital performance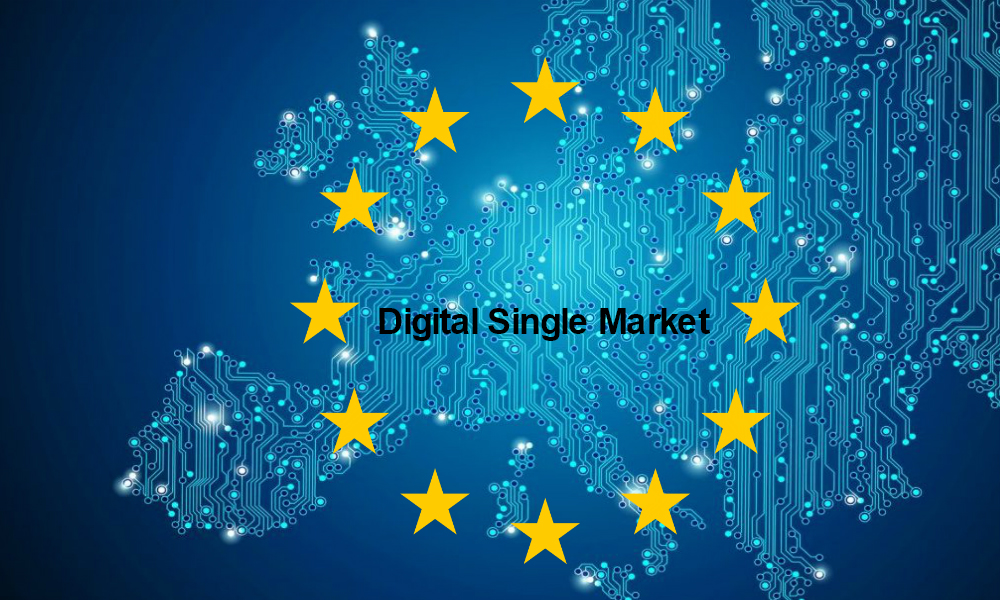 Reading Time:
4
minutes
Brussels, 18 May 2018 — Today the European Commission is publishing the results of the 2018 Digital Economy and Society Index (DESI), a tool which monitors the performance of Member States in digital connectivity, digital skills online activity, the digitisation of businesses and digital public services.
According to it, the EU is getting more digital, but progress remains insufficient for Europe to catch up with global leaders and to reduce differences across Member States. This calls for a quick completion of the Digital Single Market and increased investments in digital economy and society.
Andrus Ansip, Vice-President for the Digital Single Market, said: "This is a shift, albeit small, in the right digital direction. As a whole, the EU is making progress but not yet enough. In the meantime, other countries and regions around the world are improving faster. This is why we should invest more in digital and also complete the Digital Single Market as soon as possible: to boost Europe's digital performance, provide first-class connectivity, online public services and a thriving e-commerce sector."
Mariya Gabriel, Commissioner for Digital Economy and Society, said: "We look forward to a rapid progress on major reforms such as the European Electronic Communications Code aiming at boosting investments in enhanced connectivity. This year's Digital Economy and Society Index demonstrates that we must deploy further efforts to tackle lack of digital skills among our citizens. By integrating more digital technologies and equipping them with skills, we will further empower citizens, businesses and public administrations. This is the way to succeed the digital transformation of our societies."
Over the past year, the EU continued to improve its digital performance and the gap between the most and the least digital countries slightly narrowed (from 36 points to 34 points). Denmark, Sweden, Finland and the Netherlands scored the highest ratings in DESI 2018 and are among the global leaders in digitalisation. They are followed by Luxembourg, Ireland, the UK, Belgium and Estonia. Ireland, Cyprus and Spain progressed the most (by more than 15 points) over the last four years. However, some other EU countries still have a long way to go and the EU as a whole needs to improve to be competitive on the global stage.

DESI 2018 shows:
Connectivity has improved, but is insufficient to address fast-growing needs
Ultrafast connectivity of at least 100 Mbps is available to 58% of households and the number of subscriptions is rapidly increasing. 15% of homes use ultrafast broadband: this is twice as high as just two years ago and five times higher than in 2013.
80% of European homes are covered by fast broadband with at least 30 Megabits per second (Mbps) (76% last year) and a third (33%) of European households have a subscription (23% increase compared to last year, and 166% compared to 2013).
The number of mobile data subscriptions has increased by 57% since 2013 reach 90 subscriptions per 100 people in the EU. 4G mobile networks cover on average 91% of the EU population (84% last year).
Indicators show that the demand for fast and ultrafast broadband is rapidly increasing, and is expected to further increase in the future. The Commission proposed a reform of EU telecoms rules to meet Europeans' growing connectivity needs and boost investments.
More and more Europeans use the internet to communicate
The highest increase in the use of internet services is related to telephone and video calls: almost half of Europeans (46%) use the internet to make calls, this is almost a 20% increase compared to last year and more than 40% increase compared to 2013. Other indicators show that 81% of Europeans now go online at least once a week (79% last year).
To increase trust in the online environment, new EU rules on data protection will enter into force on 25 May 2018.
The EU has more digital specialists than before but skills gaps remain
The EU improved very little in the number of Science, Technology, Engineering and Mathematics (STEM) graduates (19.1 graduates per 1000 people aged 20 to 29 years old in 2015, compared to 18.4. in 2013);
43% of Europeans still do not have basic digital skills (44% last year).
Alongside the Digital Skills and Jobs Coalition, the Commission has launched the Digital Opportunity Traineeships to tackle the digital skills gap in Europe. The pilot initiative will provide digital traineeships for up to 6,000 students and recent graduates until 2020 in another EU country.
Businesses are more digital, e-commerce is growing slowly
While more and more companies send electronic invoices (18% compared to 10% in 2013) or use social media to engage with customers and partners (21% compared to 15% in 2013), the number of SMEs selling online has been stagnating over the past years (17%).
In order to boost e-commerce in the EU, the Commission has put forward a series of measures from more transparent parcel delivery prices to simpler VAT and digital contract rules. As of 3 December 2018, consumers and companies will be able to find the best deals online across the EU without being discriminated based on their nationality or residence.
Europeans use more public services online
58% of internet users submitting forms to their public administration used the online channel (52% in 2013).
18% of people use online health services.
In April 2018, the Commission adopted initiatives on the re-use of public sector information and on eHealth that will significantly improve cross-border online public services in the EU.
Background
The annual Digital Economy and Society Index (DESI) aims to measure the progress of EU Member States towards a digital economy and society. It helps EU countries identify areas requiring priority investments and action. The DESI is also a key tool when analysing digital in the European Semester, which allows EU countries to discuss their economic and budget plans and monitor progress at specific times throughout the year.
This year, both DESI and the more detailed analysis of national digital policies, providing an overview of progress and of policy implementation by Member States (previously called Europe's Digital Progress Report) are published jointly using the DESI name. A more detailed Telecoms Chapter for each Member State is annexed to the reports. To make better comparison between Member States, DESI also develops cross-country analyses in connectivity, skills, use of the internet, take-up of digital technology by businesses, digital public services, ICT R&D and innovation investment and use of Horizon 2020 research and innovation programme funds by Member States.
The Commission has presented 29 legislative proposals under its Digital Single Market strategy and called, in a recent Communication, the European Parliament and Member States to adopt these proposals by the end of 2018.
Tackling online disinformation: Commission proposes an EU-wide Code of Practice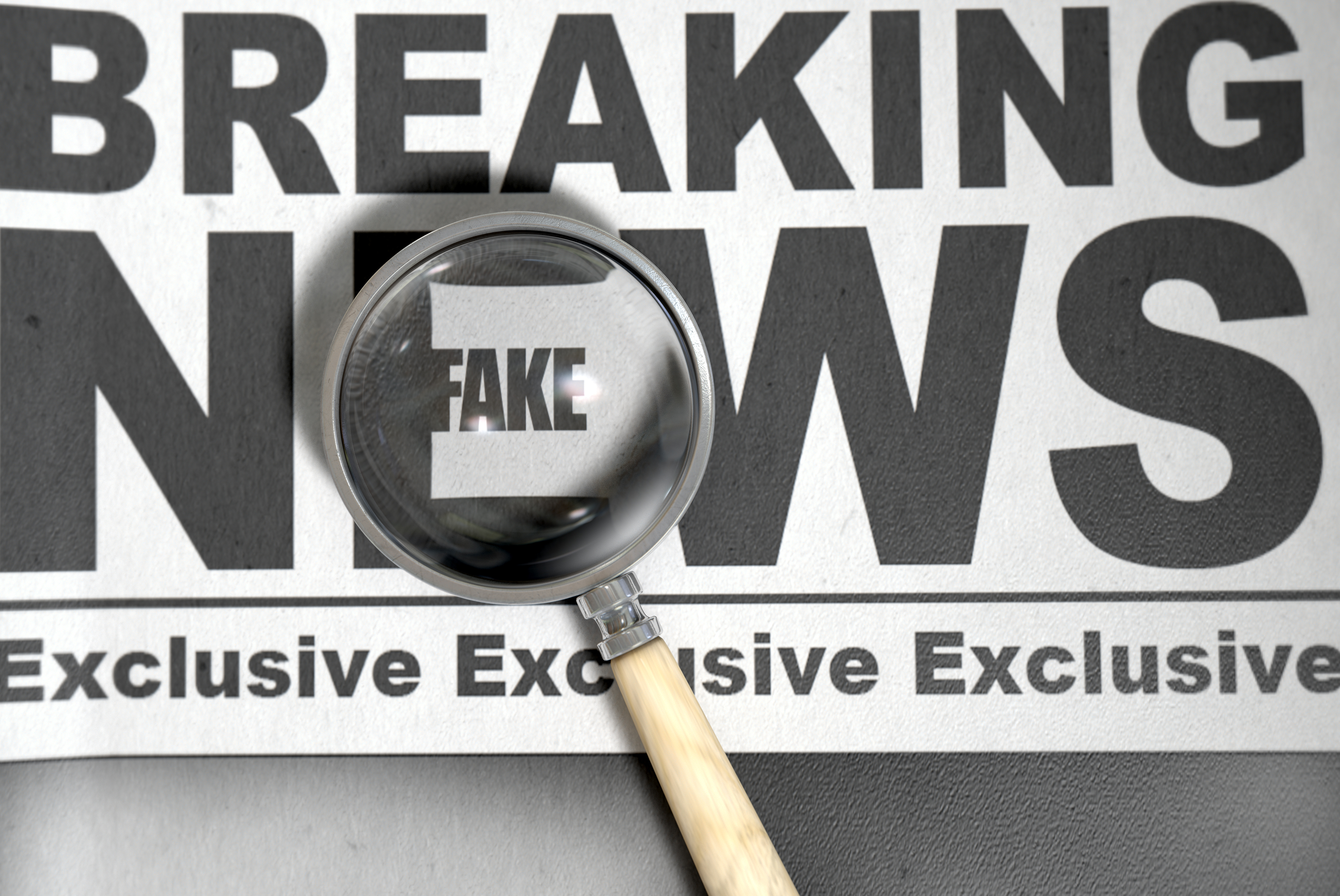 Reading Time:
5
minutes
Brussels, 26 April 2018 – Today, the Commission is proposing measures to tackle disinformation online, including an EU-wide Code of Practice on Disinformation, support for an independent network of fact-checkers, and a series of actions to stimulate quality journalism and promote media literacy.
The recent Facebook/Cambridge Analytica revelations demonstrated exactly how personal data can be exploited in electoral contexts, and are a timely reminder that more is needed to secure resilient democratic processes. Today the European Commission is taking steps forward in the fight against disinformation to ensure the protection of European values and security.
Vice-President Ansip Commission Vice-President for the Digital Single Market, said: "Disinformation is not new as an instrument of political influence. New technologies, especially digital, have expanded its reach via the online environment to undermine our democracy and society. Since online trust is easy to break but difficult to rebuild, industry needs to work together with us on this issue. Online platforms have an important role to play in fighting disinformation campaigns organised by individuals and countries who aim to threaten our democracy."
Commissioner Gabriel, Commissioner for Digital Economy and Society, said: "We are calling on all actors, in particular platforms and social networks who have a clear responsibility, to act on the basis of an action plan aiming at a common European approach so that citizens are empowered and effectively protected against disinformation. We will closely monitor the progress made and may propose further actions by December, including measures of regulatory nature, should the results prove unsatisfactory."
Commissioner for the Security Union Sir Julian King said: "The weaponisation of on-line fake news and disinformation poses a serious security threat to our societies. The subversion of trusted channels to peddle pernicious and divisive content requires a clear-eyed response based on increased transparency, traceability and accountability. Internet platforms have a vital role to play in countering the abuse of their infrastructure by hostile actors and in keeping their users, and society, safe."
Based on the independent report published in March 2018 by the High-Level Group on Fake News and Online Disinformation as well as wider consultations carried out over the past six months, the Commission defines disinformation as "verifiably false or misleading information that is created, presented and disseminated for economic gain or to intentionally deceive the public, and may cause public harm".
In the latest Eurobarometer survey, 83% of respondents said that fake news represents a danger to democracy. Respondents were particularly concerned by intentional disinformation aimed at influencing elections and immigration policies. The survey also emphasised the importance of quality media: respondents perceive traditional media as the most trusted source of news (radio 70%, TV 66%, print 63%). Online sources of news and video hosting websites are the least trusted source of news, with trust rates of 26% and 27% respectively.
The European Commission's Joint Research Centre has published a study on fake news and disinformation. It points out that two thirds of consumers of online news prefer to access it through algorithm-driven platforms such as search engines and news aggregators, and social media websites. It also states that market power and revenue streams have shifted from news publishers to platform operators who have the data to match readers, articles and ads.
Measures to tackle disinformation online
To address these concerns and trends, the Commission is proposing a series of measures to tackle disinformation online. These include:
A Code of Practice on Disinformation: By July, and as a first step, online platforms should develop and follow a common Code of Practice with the aim of:

Ensuring transparency about sponsored content, in particular political advertising, as well as restricting targeting options for political advertising and reducing revenues for purveyors of disinformation;
Providing greater clarity about the functioning of algorithms and enabling third-party verification;
Making it easier for users to discover and access different news sources representing alternative viewpoints;
Introducing measures to identify and close fake accounts and to tackle the issue of automatic bots;
Enabling fact-checkers, researchers and public authorities to continuously monitor online disinformation;

An independent European network of fact-checkers: this will establish common working methods, exchange best practices, and work to achieve the broadest possible coverage of factual corrections across the EU; they will be selected from the EU members of the International Fact Checking Network which follows a strict International Fact Checking NetworkCode of Principles;
A secure European online platform on disinformation to support the network of fact-checkers and relevant academic researchers with cross-border data collection and analysis, as well as access to EU-wide data;
Enhancing media literacy: Higher level of media literacy will help Europeans to identify online disinformation and approach online content with a critical eye.To this end, the Commission will encourage fact-checkers and civil society organisations to provide educational material to schools and educators and organise a European Week of Media Literacy;
Support for Member States in ensuring the resilience of elections against increasingly complex cyber threats, including online disinformation and cyber attacks;
Promotion of voluntary online identification systems to improve the traceability and identification of suppliers of information and promote more trust and reliability in online interactions and in information and its sources;
Support for quality and diversified information: The Commission is calling on Member States to scale up their support of quality journalism to ensure a pluralistic, diverse and sustainable media environment. The Commission will launch a call for proposals in 2018 for the production and dissemination of quality news content on EU affairs through data-driven news media;
A Coordinated Strategic Communication Policy, drafted by the Commission services, combining current and future EU initiatives on online disinformation with those of Member States, will set out outreach activities aimed at countering false narratives about Europe and tackling disinformation within and outside the EU.
Next steps
The Commission will shortly convene a multi-stakeholder forum to provide a framework for efficient cooperation among relevant stakeholders, including online platforms, the advertising industry and major advertisers, and to secure a commitment to coordinate and scale up efforts to tackle disinformation. The forum's first output should be an EU–wide Code of Practice on Disinformation to be published by July 2018, with a view to having a measurable impact by October 2018.
By December 2018, the Commission will report on the progress made. The report will also examine the need for further action to ensure the continuous monitoring and evaluation of the outlined actions.
Background information
In his mission letter of May 2017, the President of the European Commission Jean-Claude Juncker tasked Commissioner for the Digital Economy and Society Mariya Gabriel with outlining the challenges that online platforms create for our democracies with regard to disinformation and initiating an EU response to these challenges.
In February 2018, the Commission adopted a list of recommendations looking ahead to the 2019 elections to the European Parliament calling for: "competent national authorities […] to identify, based on the experiences of Member States, best practices in the identification, mitigation and management of risks to the electoral process from cyberattacks and disinformation".
A High Level Expert Group on Fake News (HLEG) advised the Commission on tackling online disinformation. The Group's conclusions and recommendations were published on 12 March 2018.
Prior to these initiatives, the European Union was already active in the fight against disinformation: in 2015, the East StratCom Task Force, under High Representative/Vice-President Mogherini's responsibility, was set up following a decision of the European Council in March 2015, in order "to challenge Russia's ongoing disinformation campaigns". The Task Force has operated within the European External Action Service since September 2015, effectively communicating the EU's policies towards its eastern neighbourhood; strengthening the overall media environment in the eastern neighbourhood, including providing support for media freedom and strengthening independent media; and improving the EU's capacity to forecast, address and raise awareness of pro-Kremlin disinformation activities.
For More Information
Factsheet: Tackling the spread of disinformation online
Public Consultation (synopsis report)
Report of the High Level Expert Group on Fake news & disinformation
General information on EU actions to tackle fake news
Factsheet on the East StratCom Task Force
IP/18/3370
Press contacts:
Nathalie VANDYSTADT (+32 2 296 70 83)
Julia-Henriette BRAUER (+32 2 298 07 07)
Inga HOGLUND (+32 2 295 06 98)
General public inquiries: Europe Direct by phone 00 800 67 89 10 11 or by email
Preparing Europe's future, building on a strong Digital Single Market: joint statement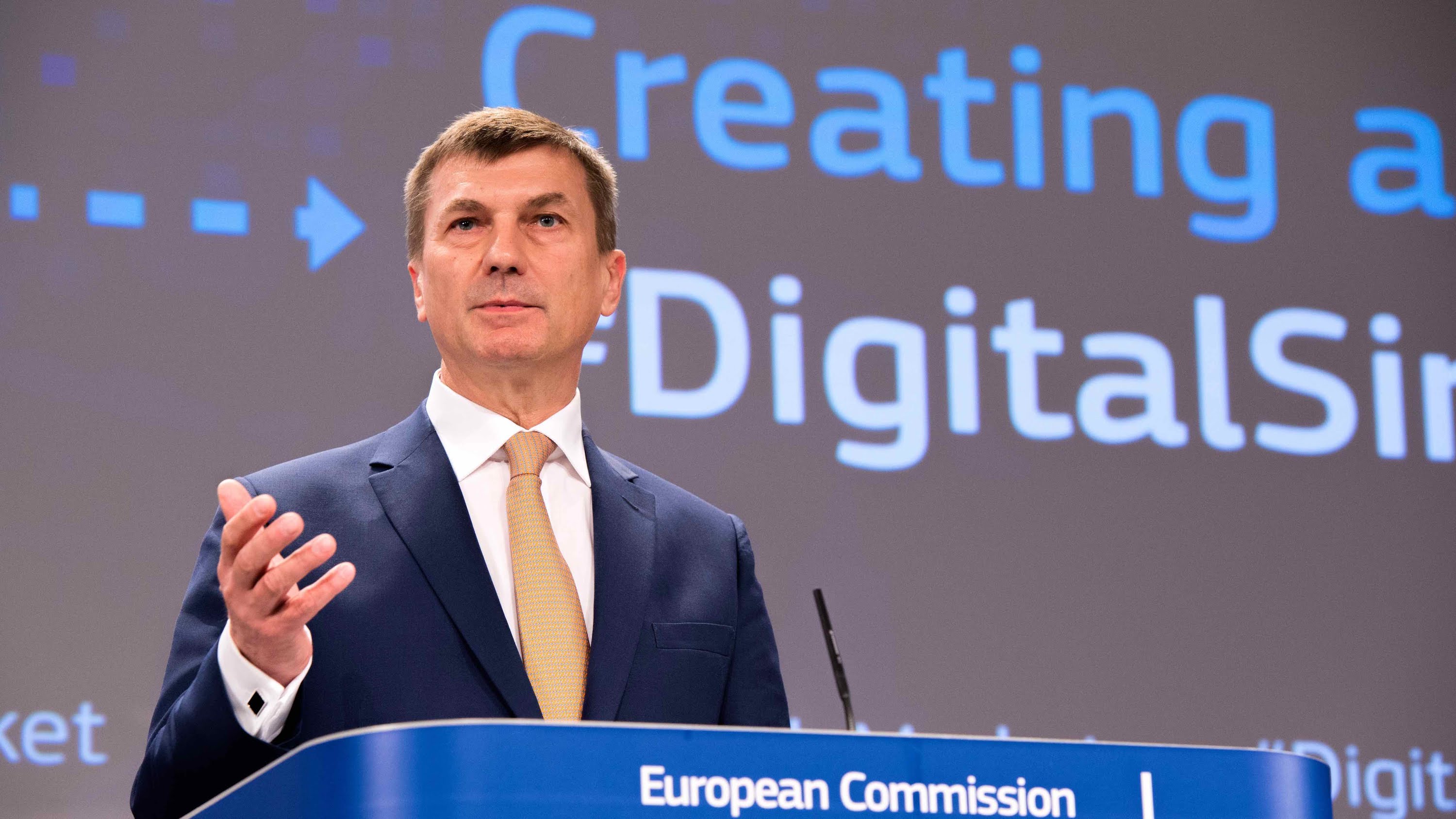 Reading Time:
2
minutes
Preparing Europe's future, building on a strong Digital Single Market: joint statement by Vice-Presidents Ansip and Dombrovskis, Commissioners Oettinger, Andriukaitis, Bieńkowska, Moedas and Gabriel following the Digital Day 2018
Press Release – Brussels, 10 April 2018
At Digital Day 2018, Ministers and representatives of Member States recalled their commitment to complete the Digital Single Market, and agreed to work together more in a series of key areas for Europe's future: artificial intelligence, blockchain, ehealth and innovation.
European Commission Vice-Presidents Andrus Ansip and Valdis Dombrovskis, Commissioners Günther H. Oettinger, Vytenis Andriukaitis, Elżbieta Bieńkowska, Carlos Moedas and Mariya Gabriel, welcomed the results achieved today:
"Today's commitments by Member States give a strong signal: we all understand that Europe's future is digital and that the only way to fully reap the benefits of new technologies is by working together, joining forces and resources.
By pooling health data, using artificial intelligence and blockchain and promoting innovation, Europe can significantly improve people's lives. Earlier and better diagnosis of diseases, safer roads – this is only a glimpse of what embracing digital change can look like.
We have made significant progress in building a Digital Single Market since the first Digital Day in Rome last year. People are starting to feel the benefits of tearing down digital borders: the end of roaming charges and unjustified geoblocking, portability of online content.
Stronger rules on the protection of personal data and the first EU-wide rules on cybersecurity will become a reality in May 2018. But we need to accelerate our efforts: key proposals, from the free flow of non-personal data to better connectivity, still need to be agreed by the European Parliament and Member States. They are essential for the development of technologies such as artificial intelligence. Europe also needs to invest more in digital, research and innovation.
We are creating a strong Digital Single Market – let's build on this to make sure that Europe has a bright digital future."
For more information:
Press release: Digital Day 2018: EU countries to commit to doing more together on the digital front
Opening speech by Vice-President Ansip, Digital Day 2018
Opening speech by Commissioner Gabriel, Digital Day 2018
Factsheet: A Digital Single Market for the benefits of all Europeans
Timeline: Digital Single Market – Commission actions since 2015
Declaration on Artificial intelligence
European Blockchain Partnership
Declaration on Innovation Radar online tool
New initiatives on 5G cross-border testing corridors
#DigitalDay18
STATEMENT/18/3167
Press contacts:
Nathalie VANDYSTADT (+32 2 296 70 83)
Inga HOGLUND (+32 2 295 06 98)
Julia-Henriette BRAUER (+32 2 298 07 07)
General public inquiries: Europe Direct by phone 00 800 67 89 10 11 or by email