SBTECH COMMITTED TO BRINGING AWARD-WINNING BETTING AND GAMING SOLUTIONS TO THE US MARKET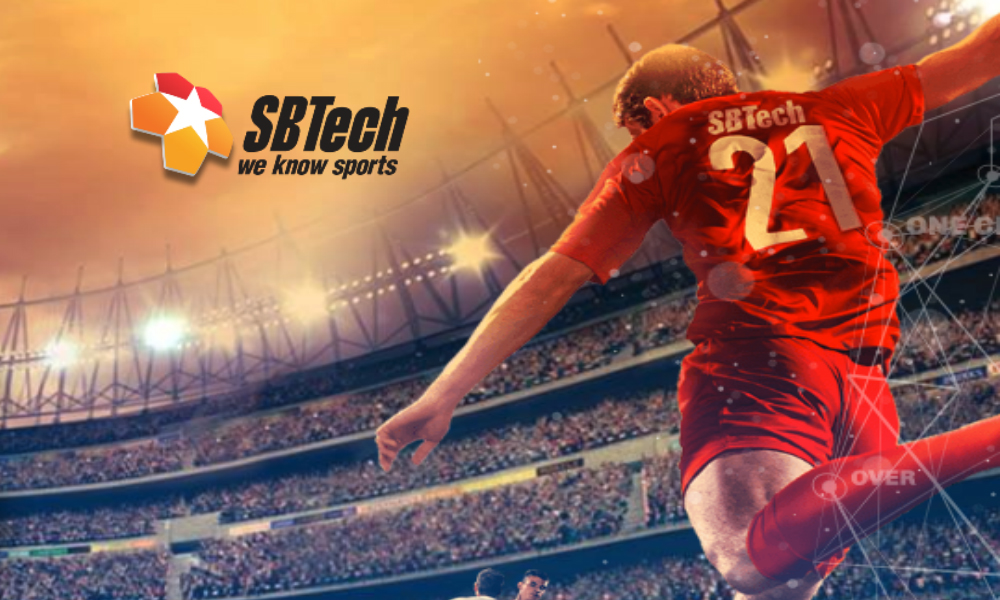 Reading Time:
2
minutes
In light of US Supreme Court ruling to overturn PASPA, leading provider in regulated jurisdictions reaffirms commitment to US market and readiness to go live with partners
London, UK – 15 May 2018 – SBTech welcomes Monday's historic US Supreme Court ruling that struck down 6-to-3 the Professional and Amateur Sports Protection Act (PASPA) and now looks forward to working with all key stakeholders in order to create a transparent, safe and responsible environment for Americans to place sports bets.
The group, recognized as a leading supplier of gaming and betting solutions in regulated gaming jurisdictions worldwide, now looks forward to bringing its already US configured award-winning solution to US consumers. In anticipation of a favorable decision, SBTech has made extensive preparations and investment into creating the infrastructure to support and to service clients subject to specific state regulations.
Ricard Carter, CEO of SBTech, commented: "The Supreme Court's decision is a historic day for the industry and we look forward to working closely with all stakeholders and helping shape an open and responsible environment for sports betting to flourish in the US, which addresses the needs of consumers, law enforcement, regulators, sports integrity, operators and technology providers.
On Monday the US Supreme Court opened the door to legal sports wagering in the country by declaring the federal ban on sports betting in the form of PASPA unconstitutional and in violation of the 10th Amendment guaranteeing states' rights.
In a statement outlining its decision, the Court said: "Congress can regulate sports gambling directly, but if it elects not to do so, each State is free to act on its own. Our job is to interpret the law Congress has enacted and decide whether it is consistent with the Constitution. PASPA is not."
The American Gaming Association, the US trade body of which SBTech is a member as part of its sports betting taskforce, said in a statement: "Today's decision is a victory for the millions of Americans who seek to bet on sports in a safe and regulated manner.
"The AGA stands ready to work with all stakeholders – states, tribes, sports leagues, and law enforcement – to create a new regulatory environment that capitalizes on this opportunity to engage fans and boost local economies."
IGT Signs Long-Term Contract Extension To Provide Its INTELLIGEN™ System For Louisiana's Video Gaming Program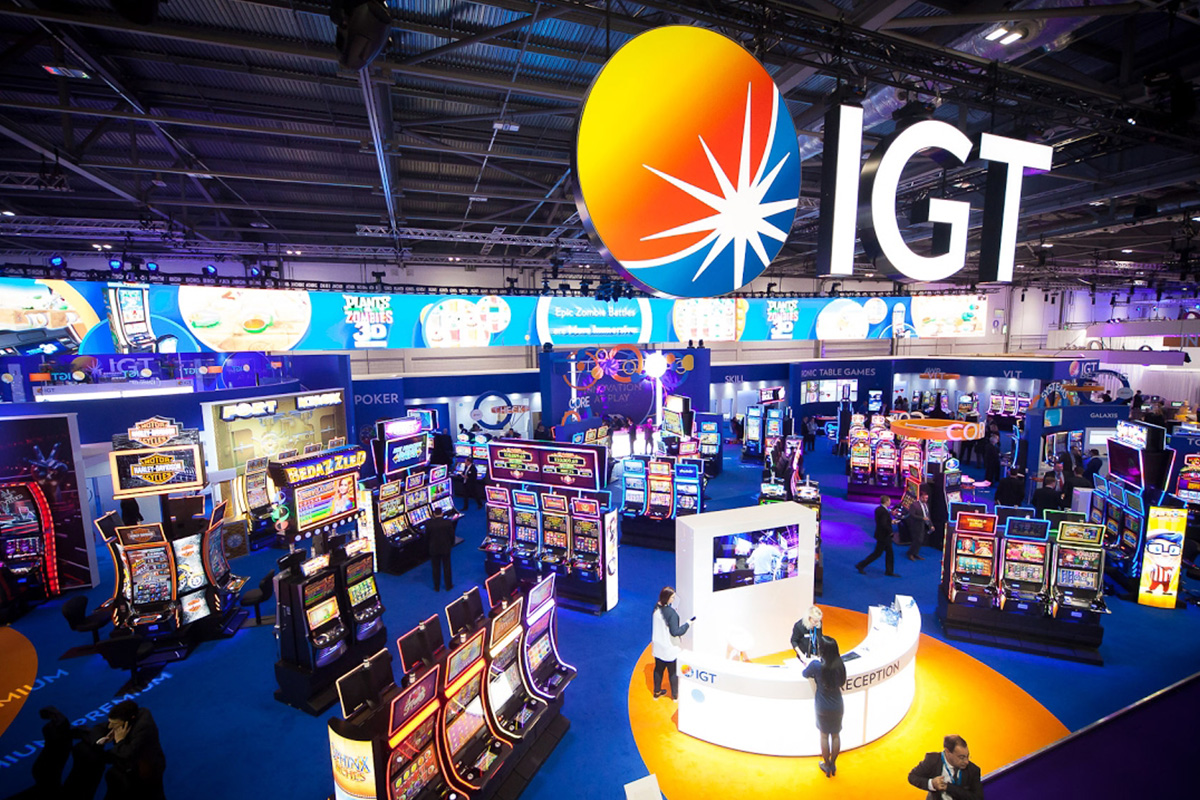 Reading Time:
3
minutes
LONDON, July 12, 2018 – International Game Technology PLC (NYSE: IGT) announced that its subsidiary, IGT Global Solutions Corporation (with International Game Technology PLC, hereinafter "IGT"), signed a 9.5-year contract extension to provide a video gaming monitoring system upgrade for the Video Gaming Division of the Louisiana State Police's Department of Public Safety and Corrections (DPS&C) video gaming program. The contract extension commenced on June 30, 2018. The Louisiana DPS&C has been a valued IGT system customer since 2005.
"Over the past 13 years, we have established a strong working relationship and foundation with theLouisiana State Police," said Renato Ascoli, IGT CEO, North America. "With IGT's INTELLIGEN central system, the Louisiana State Police will be equipped with more advanced tools to ensure that they continue to properly manage their expansive video gaming network and provide their players with an optimal gaming experience."
Under the extension, IGT will upgrade the DPS&C's current central system to the INTELLIGEN™ central system that will monitor approximately 13,100 video gaming devices at more than 1,700 distributed locations in the state of Louisiana.
Built on more than 20 years of proven central system experience, INTELLIGEN's new, modern architecture offers stable, secure command and control capability and business intelligence features uniquely tailored to video gaming environments. It interoperates with a wide range of video gaming devices using multiple protocols, including the Game to System® (G2S®) open standard protocol, and has advanced communication abilities.
About IGT
IGT (NYSE:IGT) is the global leader in gaming. We enable players to experience their favorite games across all channels and regulated segments, from Gaming Machines and Lotteries to Interactive and Social Gaming. Leveraging a wealth of premium content, substantial investment in innovation, in-depth customer intelligence, operational expertise and leading-edge technology, our gaming solutions anticipate the demands of consumers wherever they decide to play. We have a well-established local presence and relationships with governments and regulators in more than 100 countries around the world, and create value by adhering to the highest standards of service, integrity, and responsibility. IGT has over 12,000 employees. For more information, please visit www.igt.com.
Cautionary Statement Regarding Forward-Looking Statements
This news release may contain forward-looking statements (including within the meaning of the Private Securities Litigation Reform Act of 1995) concerning International Game Technology PLC and its consolidated subsidiaries (the "Company") and other matters. These statements may discuss goals, intentions, and expectations as to future plans, trends, events, dividends, results of operations, or financial condition, or otherwise, based on current beliefs of the management of the Company as well as assumptions made by, and information currently available to, such management. Forward-looking statements may be accompanied by words such as "aim," "anticipate," "believe," "plan," "could," "would," "should," "shall", "continue," "estimate," "expect," "forecast," "future," "guidance," "intend," "may," "will," "possible," "potential," "predict," "project" or the negative or other variations of them. These forward-looking statements speak only as of the date on which such statements are made and are subject to various risks and uncertainties, many of which are outside the Company's control. Should one or more of these risks or uncertainties materialize, or should any of the underlying assumptions prove incorrect, actual results may differ materially from those predicted in the forward-looking statements and from past results, performance, or achievements. Therefore, you should not place undue reliance on such statements. Factors that could cause actual results to differ materially from those in the forward-looking statements include (but are not limited to) the factors and risks described in the Company's annual report on Form 20-F for the financial year ended December 31, 2017 and other documents filed from time to time with the SEC, which are available on the SEC's website at www.sec.gov and on the investor relations section of the Company's website at www.IGT.com. Except as required under applicable law, the Company does not assume any obligation to update these forward-looking statements. You should carefully consider these factors and other risks and uncertainties that affect the Company's business. All forward-looking statements contained in this news release are qualified in their entirety by this cautionary statement. All subsequent written or oral forward-looking statements attributable to International Game Technology PLC, or persons acting on its behalf, are expressly qualified in its entirety by this cautionary statement.
Contact
Robert K. Vincent, Corporate Communications, toll free in U.S./Canada (844) IGT-
7452; outside U.S./Canada (401) 392-7452
James Hurley, Investor Relations, (401) 392-7190
Simone Cantagallo, (+39) 06 51899030; for Italian media inquiries
SOURCE IGT
Pascua Yaqui Tribe Breaks Ground on Next Phase of Hospitality and Entertainment Offerings in Tucson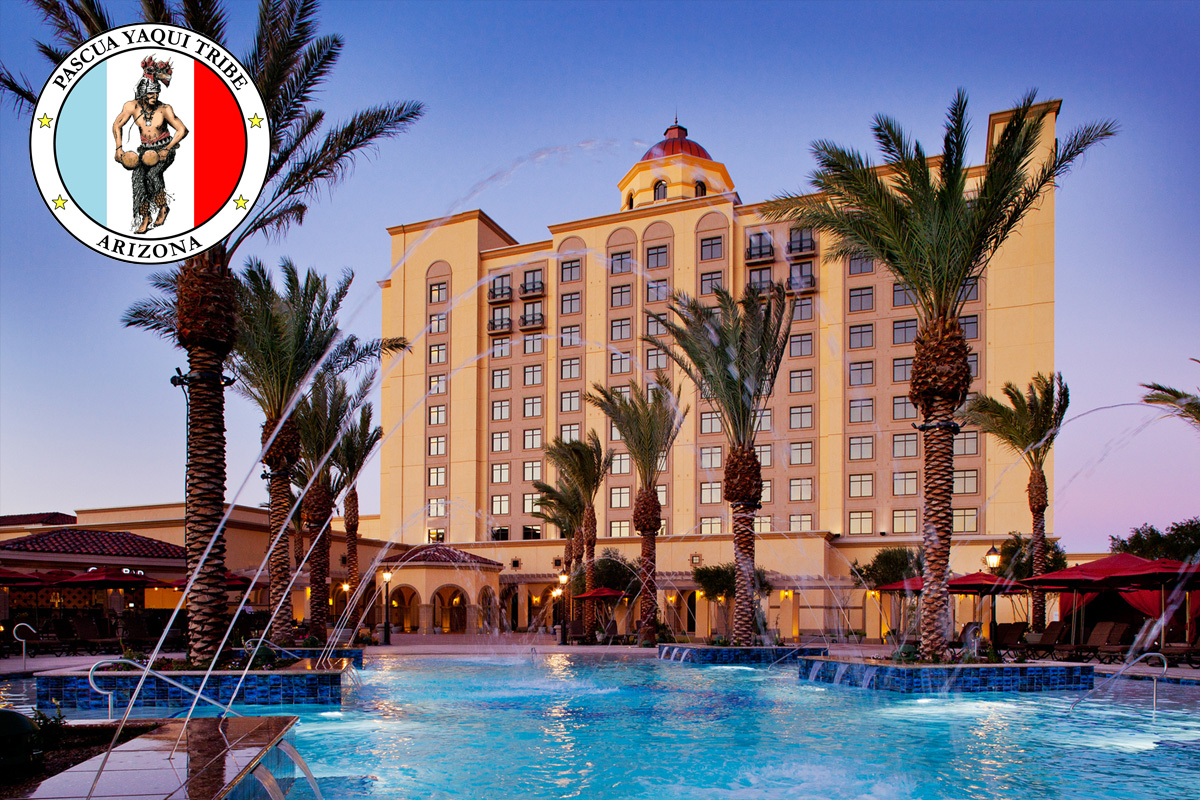 Reading Time:
2
minutes
New Hotel, Expanded Meeting Space, and New RV Park at Casino Del Sol
TUCSON, Ariz., July 12, 2018 – The Pascua Yaqui Tribe and Casino Del Sol took shovel to dirt on July 12 and officially broke ground on an extensive hospitality project, which includes a new 151-room hotel, new 90-space RV park, and an expansion of the current meeting space at Casino Del Sol.
"The Pascua Yaqui Tribe is grateful that 24 years of running tribal enterprises has brought us to a place where we can continue to expand our hospitality offerings," said Robert Valencia, Chairman of the Pascua Yaqui Tribe. "These additions will create more jobs and will positively impact our Tribe, its members, and Southern Arizona as a whole."
Expanding on Casino Del Sol's renowned amenities, the 93,200 square foot, 151-room hotel will have six floors, and will match the existing property's established design that reflects on the Sonoran Desert, but with a modern concept. The building exterior colors and contemporary forms will complement the desert mountain backdrop while the lobby will reflect a crisp, clean, and airy feeling that welcomes guests.
Sitting on 2.2 acres adjacent to the existing Casino Del Sol, amenities of the new hotel include meeting rooms, an arcade, a lounge area, and a fitness center. The hotel will have its own pool with a pool deck designed with family in mind, equipped with a fun pool slide and pool bar. Each of the rooms will take advantage of the stunning views of the property and the surrounding Sonoran Desert landscape, designed with a modern touch.
A new 90-space RV park near the casino will provide part-time and full-time RVers the opportunity to hook up and enjoy all of Casino Del Sol's amenities before they head out on the road. The current conference center at Casino Del Sol is also getting a 9,600-square foot expansion with additional break-out meeting rooms to complement the existing convention space.
"The astounding support we have received from the community and our guests has led to us evolve the Casino Del Sol brand to include these additional amenities for families and RVers," said CEO of Casino Del Sol, Kimberly Van Amburg. "This project will allow us to meet the increased demand of our customers and to better serve our meeting and convention clientele."
The general contractor is McCarthy Building Companies. The architect for the project is Cuningham Group Architecture based in Las Vegas. Owners' representative services are being provided by SICON based in Phoenix, Arizona. The new hotel will be managed as a Pascua Yaqui Tribal Enterprise. The project cost has not been disclosed.
Hotel construction is scheduled to be completed by the end of 2019.
For more information about Casino Del Sol, and the Pascua Yaqui Tribe, visit www.casinodelsol.com or call 1-855-SOL-STAY (765-7829).
SOURCE Casino Del Sol
CONTACT: Malory Knutson, Malory@zionandzion.com, 480-751-1007, Ext. 133
Threat of crackdown looms over online gambling industry in Canada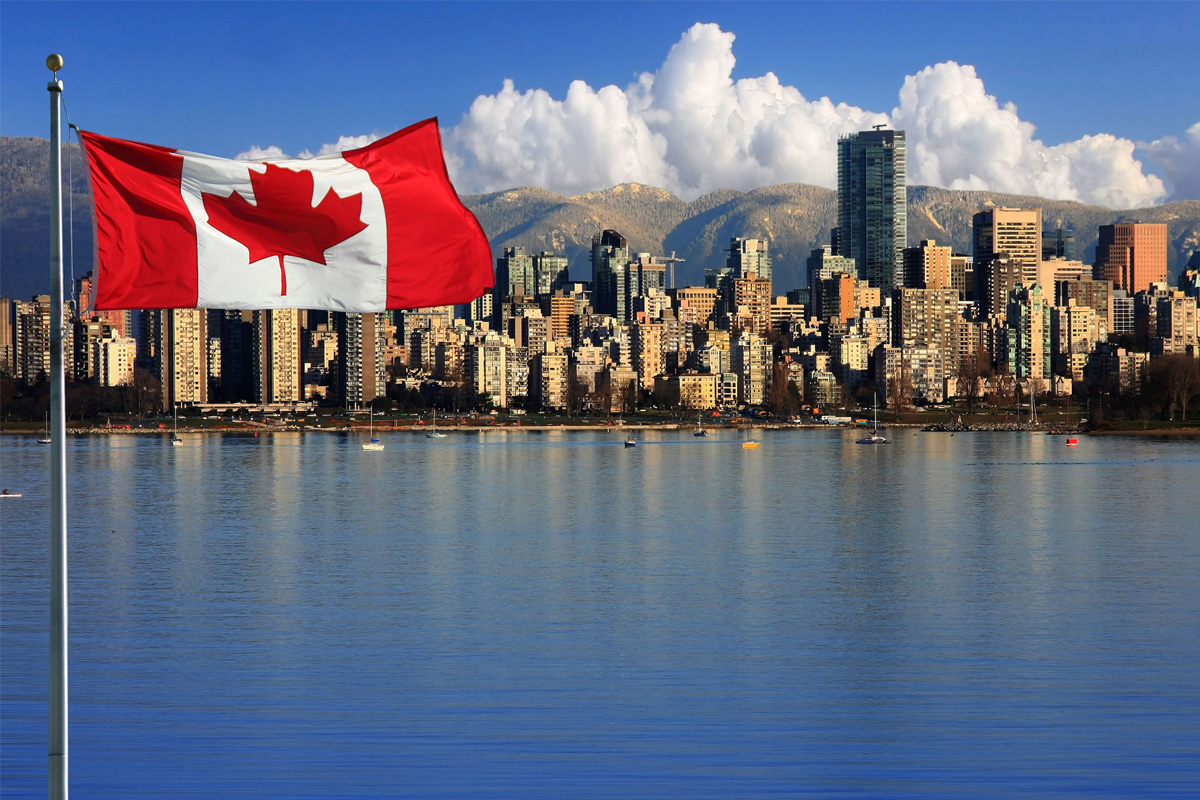 Reading Time:
2
minutes
The Canadian government's friendly attitude towards online gambling is fading fast.
A new bill titled "Quebec's Bill 74," which is awaiting a court decision, could prevent foreign online gambling operators from taking too much of the revenue generated by the Canadian online gambling industry.
Canada's existing online gambling laws allow for betting on an online gambling site, provided the operator does not have any offline gambling establishments in Canada. This is a big hit for the provincial casinos that operate their own websites like Espacejeux and PlayNow.com. Legislators are also concerned that a significant number of Canadians are playing an offshore websites and all that revenue is not being taxed.
Estimates show that the Canadian online gambling industry generated CAD$17.3 billion for 2017.
Bill 74 which was passed by the Quebec legislature in 2016 looks to address all of these issues. The bill also looks to get local Internet Service Providers (ISPs) to block foreign online casino sites and prevent gaming revenue from going out of the country. Quebec already blocked access to illegal poker sites in 2015 due to revenues being eaten up.
Loto-Quebec Pushing Hard For Bill To Take Effect
The bill has not gained as much momentum as Loto-Quebec would have expected but things are changing quickly. Loto-Quebec which operates EspaceJeux.com is the gambling body in Quebec that passes on all of the profits from EspaceJeux.com to the government. The operator has pointed out in the past that their profits have dropped while profits for foreign operators have increased. Loto-Quebec was willing to allow foreign operators to offer services in Quebec provided they were willing to share a percentage of their profits with them.
Loto-Quebec has a list of 2000 gambling websites that they have handed over to ISPs so that they could be blocked. However, several ISPs did not want the burden of handling the job. So they, along with civil rights activists who did not like the idea of the government handing down restrictions, formally filed a complaint against it. The court case has been delayed until March 2018 and is still awaiting resolution. Many legal scholars believe though that the case will end up going all the way to Canada's Supreme Court.
If the court does agree in favour of Bill74, it would set a precedent that Canadian provincial governments would be able to restrict Internet access – and may lead to other provinces following Quebec's lead.
Source: top10pokersites.net