Save the date for the inaugural European Gaming Congress in Ljubljana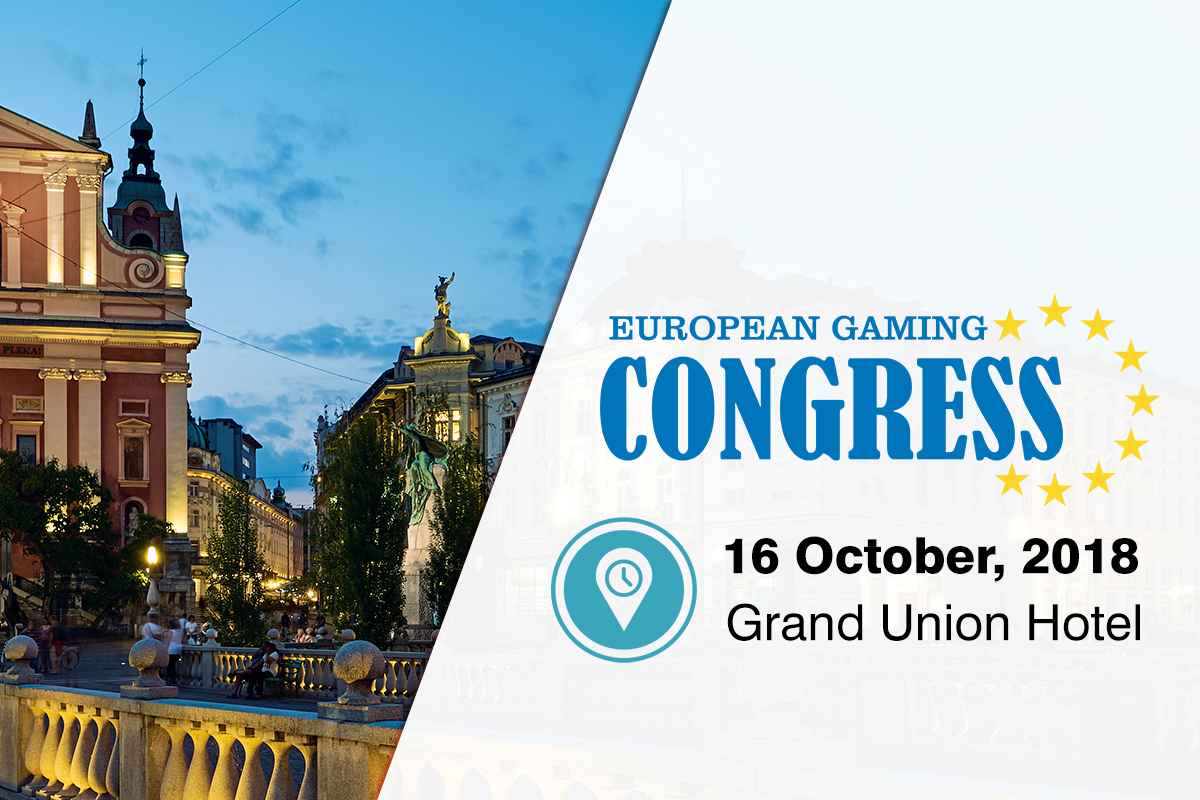 Reading Time:
1
minute
Ljubljana – 22 May 2018 – We are honored to announce our latest event in our portfolio of boutique gaming events. The inaugural European Gaming Congress will be held on the 16th of October at the Grand Union Hotel in Ljubljana and has the aim of highlighting the market regulations and updates from several countries within the EU and some outside of its borders.
The main focus of the event is education and networking with operators, service providers and regulators from all around Europe.
Top level delegates are expected to attend the event to gain access to information which will be shared by top experts of the industry.
The key topics on the agenda are the recent industry movements which have been recorded in Slovenia, Croatia, Serbia, Montenegro, Greece, Spain, Portugal, France, Italy, Malta and Austria.
A special IMGL MasterClass™ is also announced to be part of the program and the organizers are promising a unique event which will set a milestone for the industry in the European Union.
The information will be delivered by regulators, operators and well know industry service providers who are active in the above mentioned regions.
The preliminary agenda includes the following panel discussions:
Focus on Slovenia, Austria and Croatia
Highlighting the Balkans and Southeast Europe
Market updates from Mediterranean Europe
Already known effects of GDPR – Reports updates and possible amendments
IMGL MasterClass™
You can view the full agenda on the following link.
Full detail about the event can be found on the official website of the event: https://europeangamingcongress.com/
Make sure you grab your seat as the seats are limited to 100 registrants!
UltraPlay announced as Registration Sponsor at CEEGC Budapest 2019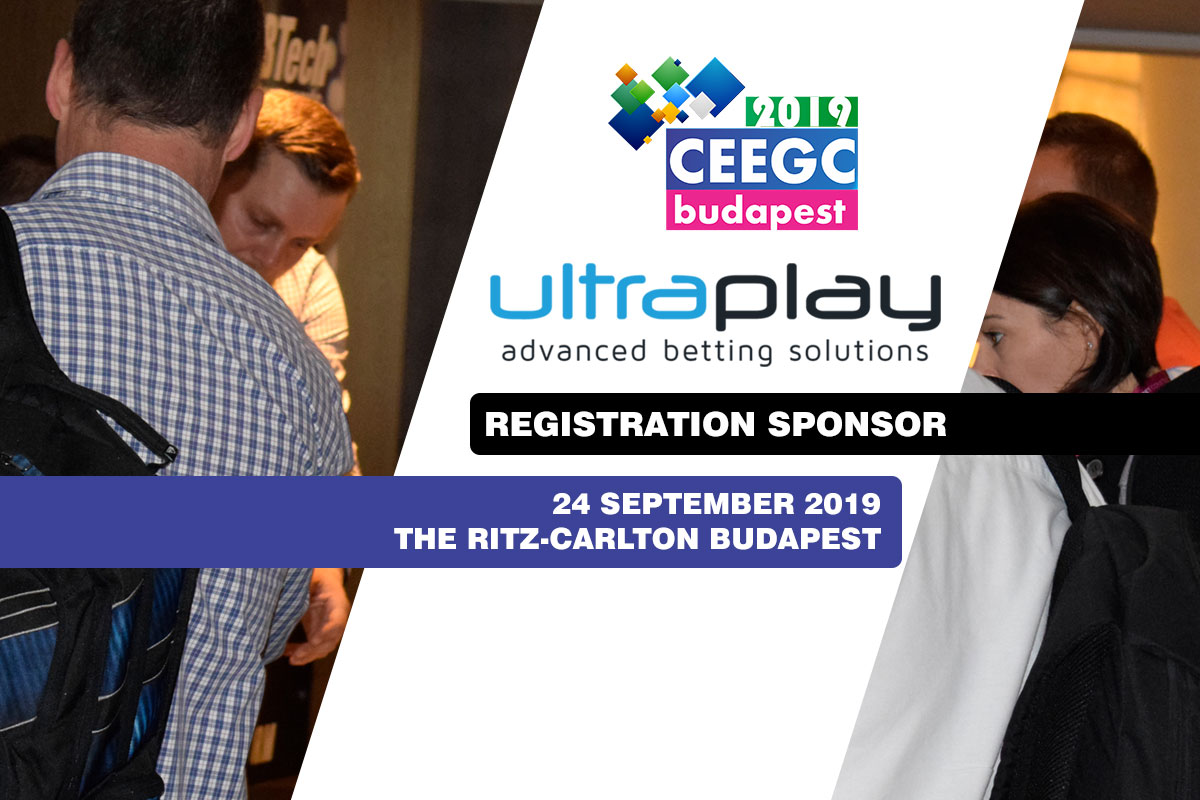 Reading Time:
2
minutes
A modern technological company with the core ambition to offer an innovative approach to the online gaming industry to sponsor the 4th edition of the CEE Gaming Conference.
The Central and Eastern European Gaming Conference, also known as CEEGC Budapest, has been created in 2016 to facilitate networking, deliver quality content and push innovation in the CEE region by bringing together gaming and gambling industry peers under one roof.
The recently announced sponsor in one of the companies who has been at the forefront of the industry in the region and has also pushed beyond its borders.
We are honored to announce that UltraPlay has chosen to be the Registration Sponsor at the 4th edition of CEEGC Budapest, which will take place on the 24th of September at the Ritz-Carlton Budapest.
In regards to supporting CEEGC Budapest as a Sponsor, Lyubomira Petrova, CMO at UltraPlay, stated the following: "CEEGC gives in-depth analysis and thought-provoking ideas of the market's regulation as well as trends, innovative concepts, and overall growth of the region and beyond. We are looking forward to this year's edition where a special place in the conference is dedicated to eSports with a discussion panel on the entire movement which is not to be missed."
In 2019, the agenda of the conference will focus on Regulated Central and Eastern European jurisdictions, The Balkans, Emerging CEE jurisdictions, D-A-CH region, and a special IMGL MasterClass about the gambling industry in North America. Besides the compliance panel discussions, key industry figures will share their insights about compliance versus innovation, blockchain, fintech, eSports, artificial intelligence, loot boxes, and many more trending topics.
Make sure that you are among the delegates of CEEGC Budapest this year for a new and engaging format that is going to increase the engagement and interaction of the attending delegates.
Register here or View the Agenda!
Browse the official event website for more details: www.ceegc.eu
About UltraPlay
UltraPlay is a modern technological company, founded in 2010, with the core ambition to offer an innovative approach to the online gaming industry by providing advanced betting solutions focused on sports and eSports betting, live betting, white-label, online casino and blockchain technology.
Assembled by a team of iGaming professionals with vast experience in betting product development, operations, eSports and marketing, UltraPlay is a trusted partner for delivering superior sports software and odds products to its customers. Learn more about the company here: www.ultraplay.co
NetEnt announced as Main Stage Sponsor at European Gaming Congress Milan (8 November – Radisson Blu Milan)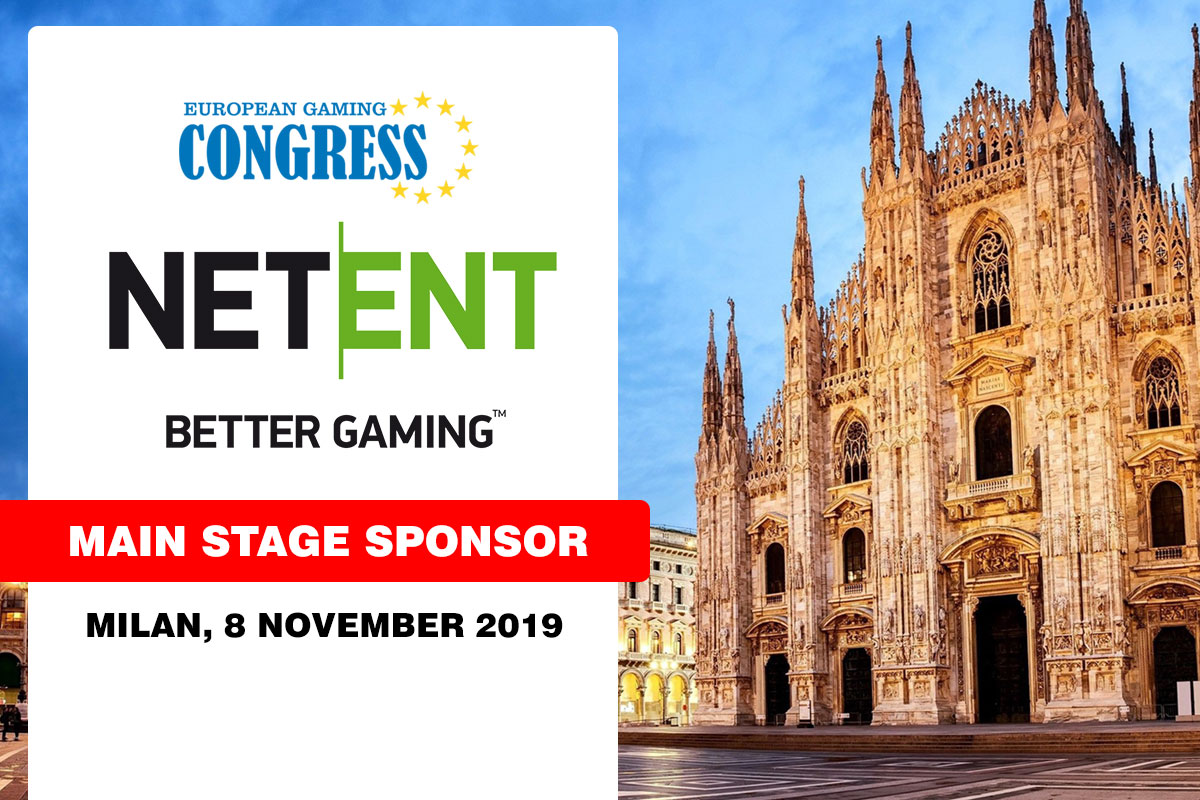 Reading Time:
2
minutes
The second edition of European Gaming Congress receives the support of the leading provider of premium gaming solutions as Main Stage Sponsor.
We are happy to announce that NetEnt has chosen to support the second edition of European Gaming Congress (EGC), which will take place in Milan (Italy) on the 8th of November at Radisson Blu Hotel Milan, as Main Stage Sponsor.
"We are happy to have the opportunity to once again work together with the team at NetEnt and organize one of our most awaited conference of this year. During the past 3 years, we had and have a great collaboration with the leading provider and we can certainly say that all the feedback received from the operators that have connected with NetEnt at our conferences have been of the highest gratitude. Make sure to be in Milan this November at the must-attend European Gaming Congress and meet the team yourself", stated Zoltán Tűndik, Co-Founder, Co-Owner and Head of Business at European Gaming Media and Events.
The European Gaming Congress (EGC) and Southern European Gaming Awards (SEG Awards) are specially designed to bring together industry experts, regulators, operators and service providers from all across Europe in order to discuss burning issues some of the markets are facing when dealing with compliance in licensing, operation and marketing.
The congress is organized yearly in autumn, gathers +125 C-level executives and gives the opportunity to discuss collaboration opportunities, learn about compliance updates and harvest the tech & marketing-related information which is presented by industry leaders from the ever-evolving international gambling industry community.
The second edition of the yearly must-attend conference of the gambling industry will focus on bringing new content and a different angle of view from the already established and emerging market.
The discussions include compliance and investment opportunities in regulated jurisdictions such as Italy, Malta, Spain, Portugal, France, Belgium, Netherlands, Luxembourg, Austria, Germany, Switzerland, Liechtenstein, and the United Kingdom.
Besides the regional focus, the agenda includes an exclusive IMGL MasterClass™ will also shed light on hot topics such as Marketing for Operators in Regulated Market, Big Data, AI and payments.
You can register here or view the provisional agenda here!
More info: www.europeangamingcongress.com
About NetEnt
NetEnt is a leading digital entertainment company, providing premium gaming solutions to the world's most successful online casino operators. Since its inception in 1996, NetEnt has been a true pioneer in driving the market with thrilling games powered by a cutting-edge platform. NetEnt is committed to helping customers stay ahead of the competition, is listed on NASDAQ Stockholm (NET–B) and employs almost 1000 people in Stockholm, Malta, Kiev, Krakow, Gothenburg, Gibraltar, and New Jersey.
Visit www.netent.com for more details.
Compliance versus Innovation, operator-provider focused panel discussion with industry experts at CEEGC2019 Budapest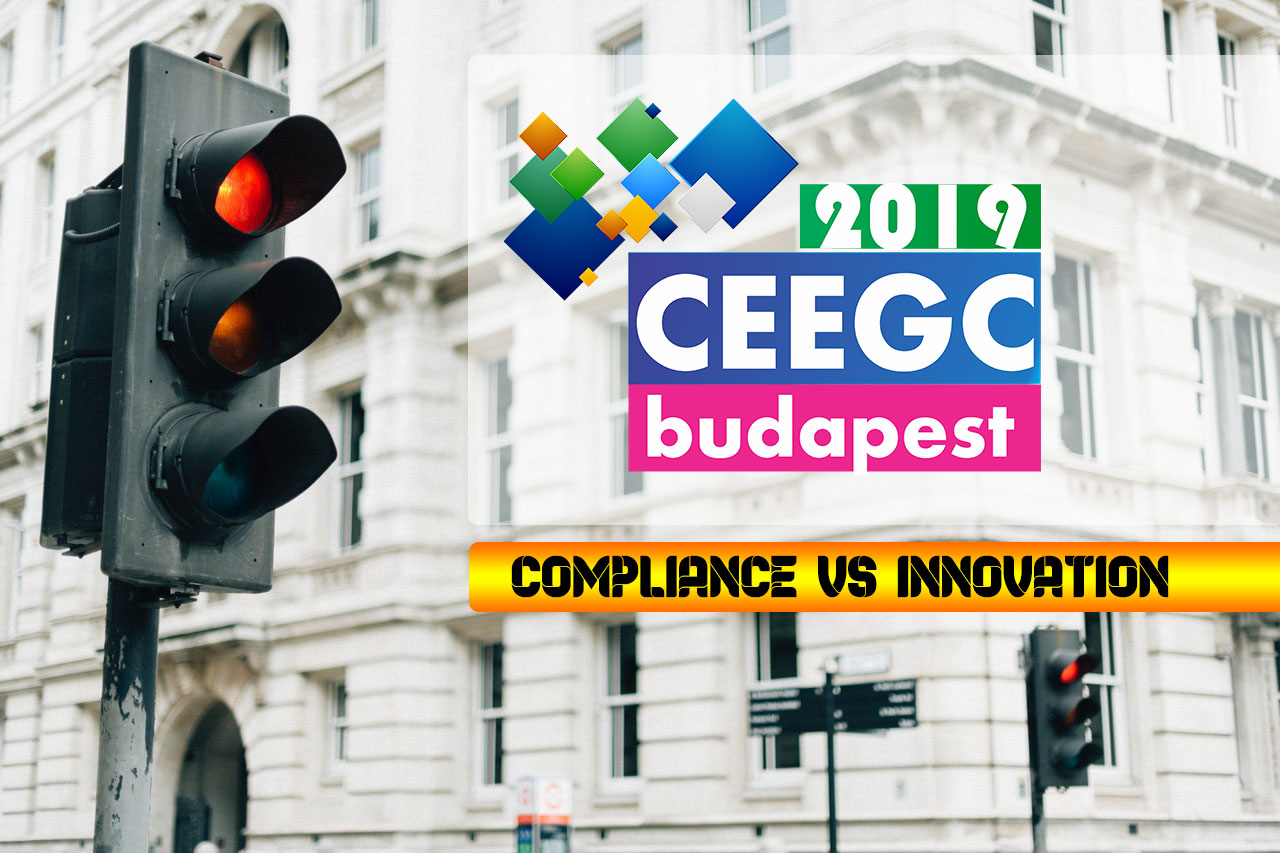 Reading Time:
5
minutes
Key industry figures will explain how sometimes compliance can halt innovation during the 4th edition of the CEE Gaming Conference.
Often, innovation is delayed or halted by compliance, and clearly, there have been many signals that certain regulations have been created to benefit the political climate by the legislators or by lack of information.
The situation targets both operators and software providers, or in some cases even advertising companies.
During the 4th edition of CEEGC Budapest, we are putting together a must-attend panel which will feature some of the leading individuals of the moment, who will discuss how they've overcome the barriers when dealing with compliance issues and also draw the ideal climate for operating in the gambling industry.
The panel discussion is strategically tilted as "Compliance versus Innovation" and will be moderated by Jaka Repanšek (Media and Gaming Expert) and will be joined by Andrei Andronic (Legal and Compliance Specialist at Playson), Domenico Mazzola (Commercial Director at Altenar), Pieter Paepe (Partner at Astrea Belgium), Dr. Alan Littler (Gaming Lawyer at Kalff Katz & Franssen), and last but not least, Robert Dowling (Chief Commercial Officer at Singular).
The 4th edition of the yearly Central and Eastern European Gaming Conference will take place on the 24th of September at the Ritz-Carlton Budapest, and provides a unique opportunity of learning and networking with the gambling industry in the CEE and Balkans region via the CEEGC platform which is committed to bringing together industry shareholders and government officials from the region on a yearly base.
Register here or View the Agenda!
You can view the bios of the experts below:
About Andrei Andronic (Legal and Compliance Specialist at Playson)
Warranted Lawyer, member of National Association of the Romanian Bars since 2009, holder of a Master degree in European Law, with a strong appetite for Compliance and Corporate Law.
Approved and PQ'ed by Malta Financial Services Authority (MFSA) and holder of a Personal Management License granted by UK Gambling Commission (UKGC).
Recognized compliance specialist upon completion of Global Financial Compliance developed by Chartered Institute for Securities & Investment (UK) & Institute of Financial Services (Malta) and Maltese Financial Regulation developed by Institute of Financial Services (Malta) in collaboration with MFSA.
Former professional rugby player with international experience, currently involved in rugby as an amateur coach and player.
About Domenico Mazzola (Commercial Director at Altenar)
Domenico Mazzola is Commercial Director of Altenar, a leading sports betting software provider based in Malta. Altenar works collaboratively with licensed operators, combining proven stability with a flexible and personalized service to offer clients the highest quality online sportsbook solutions.
With a strong background in sales strategy and software development combined with rich experience working across international and European markets, Domenico is an expert in developing successful commercial strategies and establishing and maintaining long-term business relationships.
Domenico previously held the position of Head of Sales at iGamingPlatform.com, where he was responsible for developing and executing strategic plans to achieve and maximize sales targets, solidifying the company's reputation as a leading gaming solutions provider. Prior to this, Domenico worked as Account Manager at World Match Ltd, spearheading the company's successful long and short-term sales strategies. Domenico's professional background also includes over eight years working as a software developer, honing his technical expertise.
A highly recognized industry figure, Domenico's in-depth experience in both the business and technical side of the gaming industry places him in the unique position of being able to advise clients on all aspects of their gambling operations, taking into account their wider business objectives.
About Pieter Paepe (Partner at Astrea Belgium)
During his career as a university researcher (at the Brussels Free University), Pieter built up considerable expertise in the broad field of EU law. That expertise he now places at the service of their clients in a wide range of areas, from competition law to the application of internal market regulation. On the basis of his expertise in EU law, Pieter has focused as a lawyer on a number of sectors including games of chance, new technologies, media, telecommunications, and sport. In these sectors, he gives advice on commercial law, contractual and regulatory issues.
About Dr. Alan Littler (Gaming Lawyer at Kalff Katz & Franssen)
Thomson Reuter's Global Gaming Guide as well as penning the "Legal and Regulatory Update" for Gaming in Holland. He co-organised a one-day conference entitled Regulating Online Gambling in the EU – Recommendation 2014/478/EU on Player Protection – Where Do We Go From Here?, with the Centre for Commercial Legal Studies, Queen Mary University of London, hosted in Paris in November 2014. In addition to lecturing on the topic at QMUL, as of 2016, he convenes the module on the regulation of online gambling in QMUL's LLM in Computer and Communications Law by Distance Learning. He was also part of the QMUL team which researched and compiled the 2019 Report Evaluation of regulatory tools for enforcing online gambling rules and channeling demand towards controlled offers for the European Commission.
Alan is an Extramural Fellow of the Tilburg Law and Economics Center (TILEC), Tilburg University and a member of the International Association of Gaming Advisors.
About Robert Dowling (Chief Commercial Officer at Singular)
Robert Dowling is the Chief Commercial Officer at Singular, an established iGaming software supplier focusing on bespoke solutions in all verticals, including outstanding Platform, Sportsbook, Casino Games, Live Dealer, and Payment solutions. Singular's differentiating factor is their tailored approach. They address each requirement, each client in a bespoke, boutique fashion. There is no one-size-fits-all. The modular architecture enables a personalized experience and generates added value for each operator.
Robert has more than 10 years of experience in the iGaming industry. He started his career as a consultant aiming to deliver excellence to customers in gaming and the payment industries. He has driven significant business growth and market share for the companies he has been engaged with. Dowling has a deep understanding of the iGaming industry and knowledge to create cohesion among marketing, sales, product development, and customer service to bring value for the company and build strong relationships with the clients.
Make sure that you are among the delegates of CEEGC Budapest this year for a new and engaging format that is going to increase the engagement and interaction of the attending delegates.
Register here or View the Agenda!
Browse the official event website for more details: www.ceegc.eu