Scout Gaming strikes deal with GML Interactive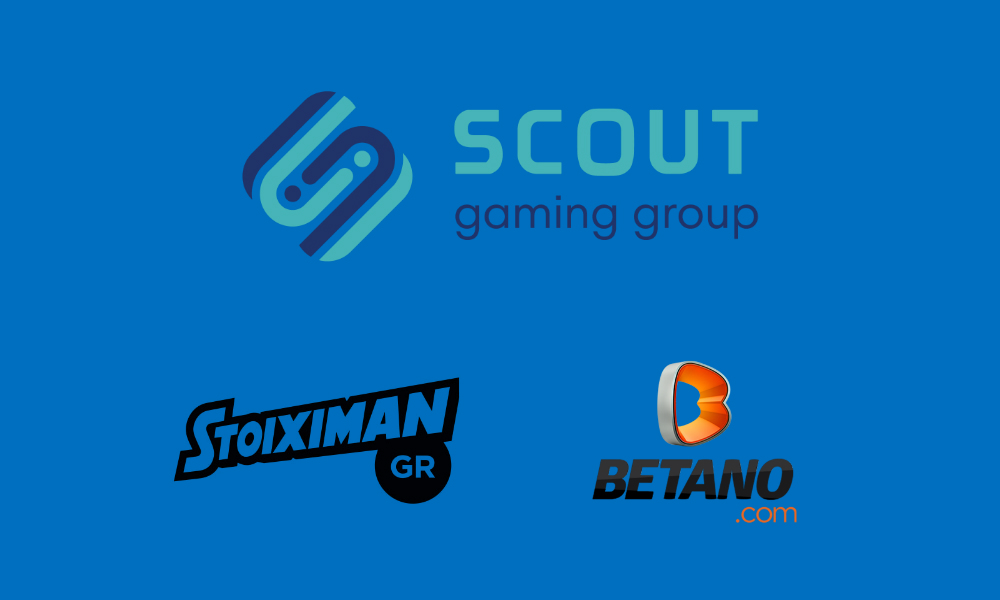 Reading Time:
2
minutes
Scout Gaming Group has entered into an agreement with GML Interactive to deliver the company's Daily Fantasy Sports platform.
The agreement gives GML's brands, Stoiximan and Betano, full access to Scout Gaming's DFS platform enabling them to offer a complete Daily Fantasy Sports solution to its customers. Launch is expected to occur in connection with the upcoming World Cup.
Stoiximan is the leading player in Greece, a market which is considered to turnover around 250-300 million Euros annually, as well as in Cyprus. Stoiximan are the main shirt sponsors of Olympiacos FC and PAOK FC.
Betano is among the market leaders in Romania where it sponsors the football 1st division (Liga Betano) and is also getting ready to enter Germany later this month.
"The fact that GML Interactive, owner of a dedicated sports brand and one of the largest private actors in Greece, chooses to do this with Scout Gaming clearly shows that the DFS vertical continues its establishment in Europe and that we have the leading B2B product," says Andreas Ternström , CEO of Scout Gaming.
Prior to today's announcement Scout Gaming liquidity network includes or intends to include, 1XBet, Betsson, Bethard, Nordic Leisure, ComeOn, Starpick, Fanteam, GoFantasy and PAF, of which the last four have launched with Scout Gaming's DFS product and included payment suppliers.
"We work actively with our sports offer and want to ensure that we can always offer our customers the best product. We employ an active sporting engagement and are involved in a number of sponsorships, which is why this area is particularly important to us. With Scout Gaming's product we see opportunities to further develop the product offering and at the same time establishing a new sports vertical in a European liquidity network, "commented George Kourakos, Head of Product, Design and Innovation of GML Interactive.
For additional information, please contact:
Andreas Ternström, CEO
Tel: +46 706 770 660
E-mail: [email protected]
About Scout Gaming Group:
Scout Gaming Group is a licensed and regulated provider of B2B Daily Fantasy Sports. The company offers a flexible and customizable network based Fantasy Sports solution with support for most sports and leagues through an in-house StatCenter which also provides real-time information to players. Local sports can be provided on request. The Group has approximately 60 staff and is headquartered in Stockholm, Sweden with development and operations in Bergen, Norway and Lviv, Ukraine. Sales, support and product management is handled from the office in Malta.
Scout Gaming launches 1 Million Euro Fantasy Premier League Season Game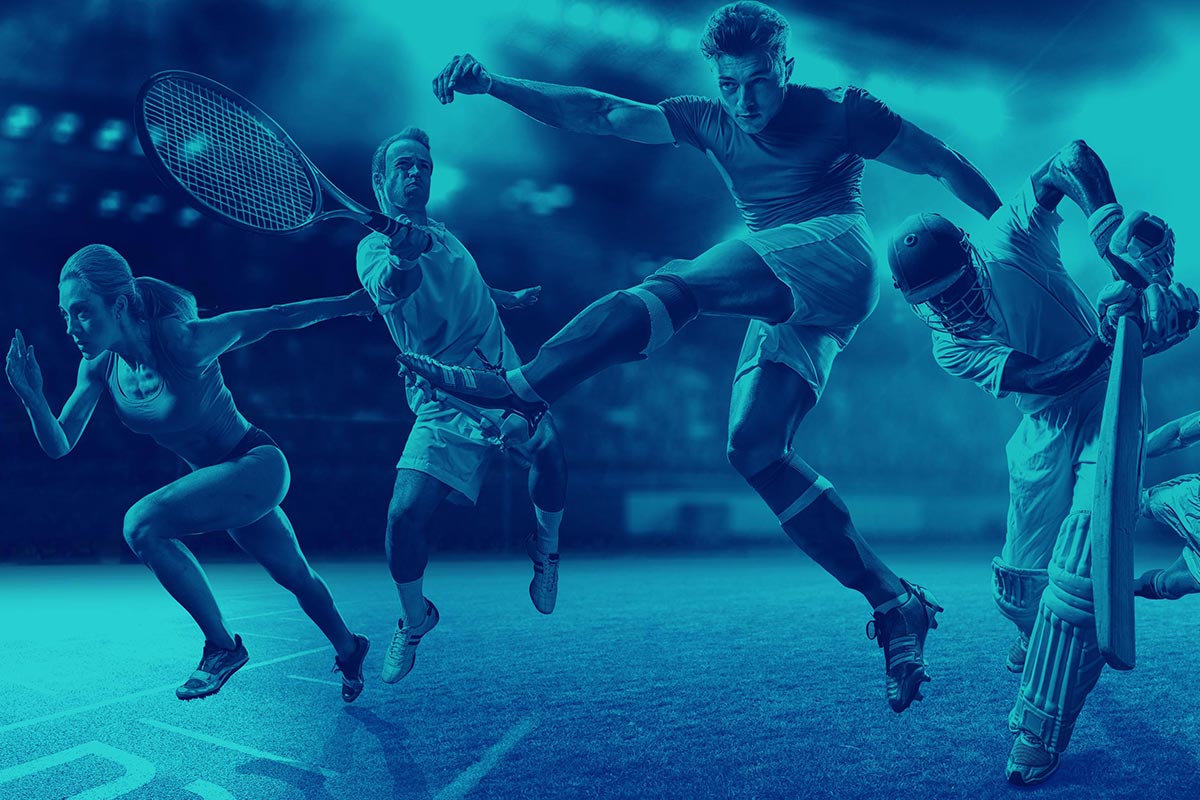 Reading Time:
2
minutes
As the leading B2B fantasy sports provider, Scout Gaming Group is following up last year's "quarter of a mill" Premier League Season Game by offering €1,000,000 guaranteed prize pool for this season. With 50,000 available seats at €25 each, the competition promises to pay out 1,250 prizes, with the 1st place securing €200,000. The tournament will be available for Scout Gaming's clients in the world-wide network.
Scout Gaming's seasonal game has similarities to the popular official Fantasy Premier League game with regards to budget, number of players, and some of the scoring rules. There are prizes for best manager per month and even per game week. A side tournament for the high rollers is provided as well, with a hefty buy-in of €2,625.
"We are very pleased on a global basis, first time ever, offer a life changing money prize pool for the upcoming start of Premier League. Outside the US, Premier League is considered to be number one Fantasy Game, the official Fantasy Premier League, free-to-play game, which currently attracts between 6-7 millions players has experienced heavy growth the recent years. On the backbone of that and the general interest from our partners enables us to provide this record-breaking prize sum", comments Andreas Sundal, CPO and Co-founder, Scout Gaming.
Even with the season game around the corner, Scout Gaming Group is first and foremost a sports game provider focusing on the player performance, by offering a wide variety of sports and leagues with real money DFS buy-ins and prizes, including: NBA Basket, NHL hockey, an increasing set of Esports, MLB baseball, NFL football, UFC Mixed Martial Arts, Grand Slam tennis, IPL Cricket and of course soccer and several of local leagues globally.
Additionally, Scout Gaming Group is a pioneer in offering betting markets on fantasy points duels, matchups, and over/under fantasy points. Using the same scoring system as for DFS, it is possible to set up duels between players from different matches, and even from different sports.
"We have a clear focus on offering the most interesting betting products for player-oriented bets, including both traditional DFS, but also above stated markets and other newly developed products. Even after the American reregulation, DFS is an essential product on the American sports betting market – something that is spreading world-wide as well. We are very pleased to so far been entrusted from a couple of leading operators, including for example the market leader in Greece, Stoiximan, the state-governed leading Norweigan operator Norsk Tipping among others", continues Andreas Sundal, CPO and Co-founder, Scout Gaming.
DraftKings Extends Stats Perform Deal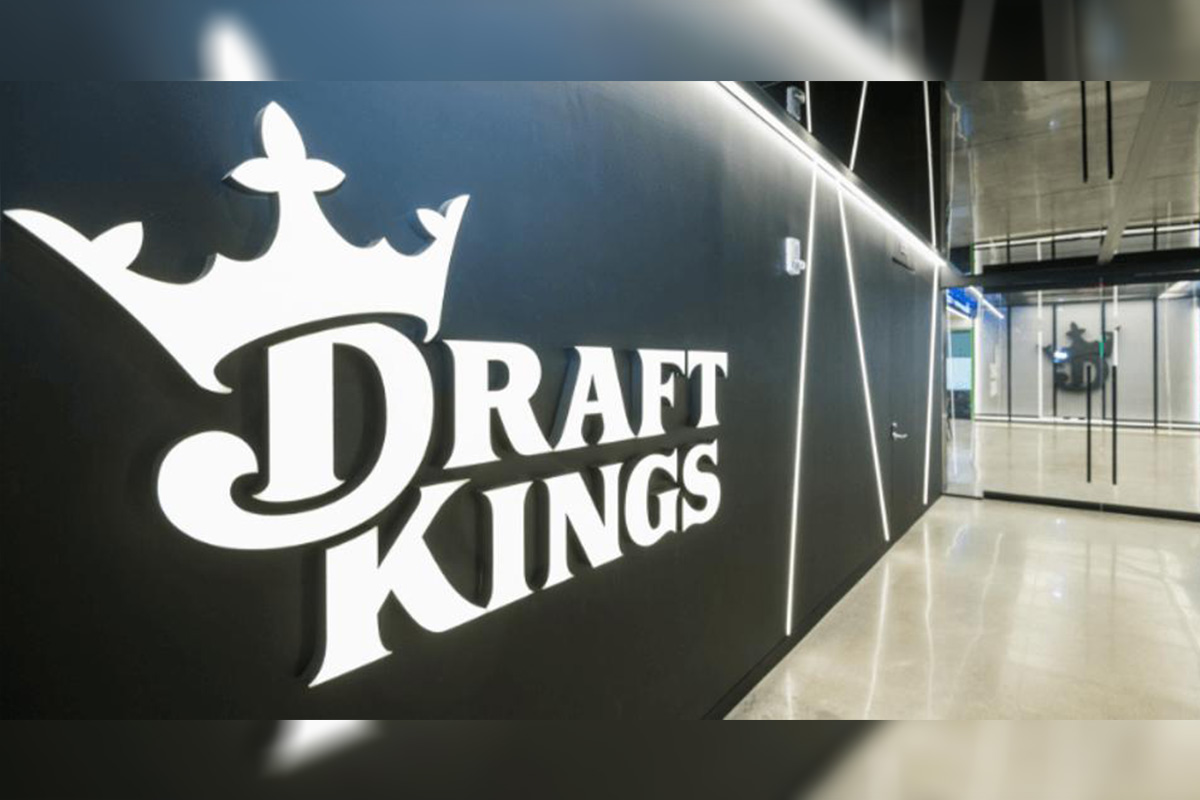 Reading Time:
< 1
minute
DraftKings Inc. has extended its deal with the US-based sports data firm Stats Perform. The deal provides DraftKings access to Stats Perform's unparalleled sports data feeds for use in its daily fantasy sports (DFS) contests and DK Live, the company's play-by-play fantasy app.
Through the partnership extension, DraftKings will incorporate Stats Perform data from a multitude of professional sports leagues, including the NBA, MLB, NHL, WNBA, FIBA, CFL, college football, men's college basketball and most top soccer leagues worldwide.
"We are proud to continue our partnership with DraftKings to create a fun and exciting DFS experience for sports fans worldwide. Using Stats Perform data, DraftKings has sparked innovation and dramatic growth within the fields of predictive sports analytics and digital entertainment. As interest in DFS continues to grow, we look forward to our continued work with DraftKings to power a new wave of AI-powered sports statistics that drive new insights and opportunities for the DFS experience," Steve Xeller, Chief Revenue Officer of Stats Perform, said.
"DraftKings has become a premier destination for skin-in-the-game sports fans. Our growing list of DFS games are extremely popular and require fast and accurate data for fans who are following along to games in real-time. Through our longstanding partnership with Stats Perform, we have developed an important layer of trust between our customers and the sports data they interact with. We look forward to continuing our partnership with Stats Perform as we expand our offerings in the U.S and abroad," Ezra Kucharz, Chief Business Officer of DraftKings, said.
NOTICE TO ATTEND THE ANNUAL GENERAL MEETING OF SCOUT GAMING GROUP AB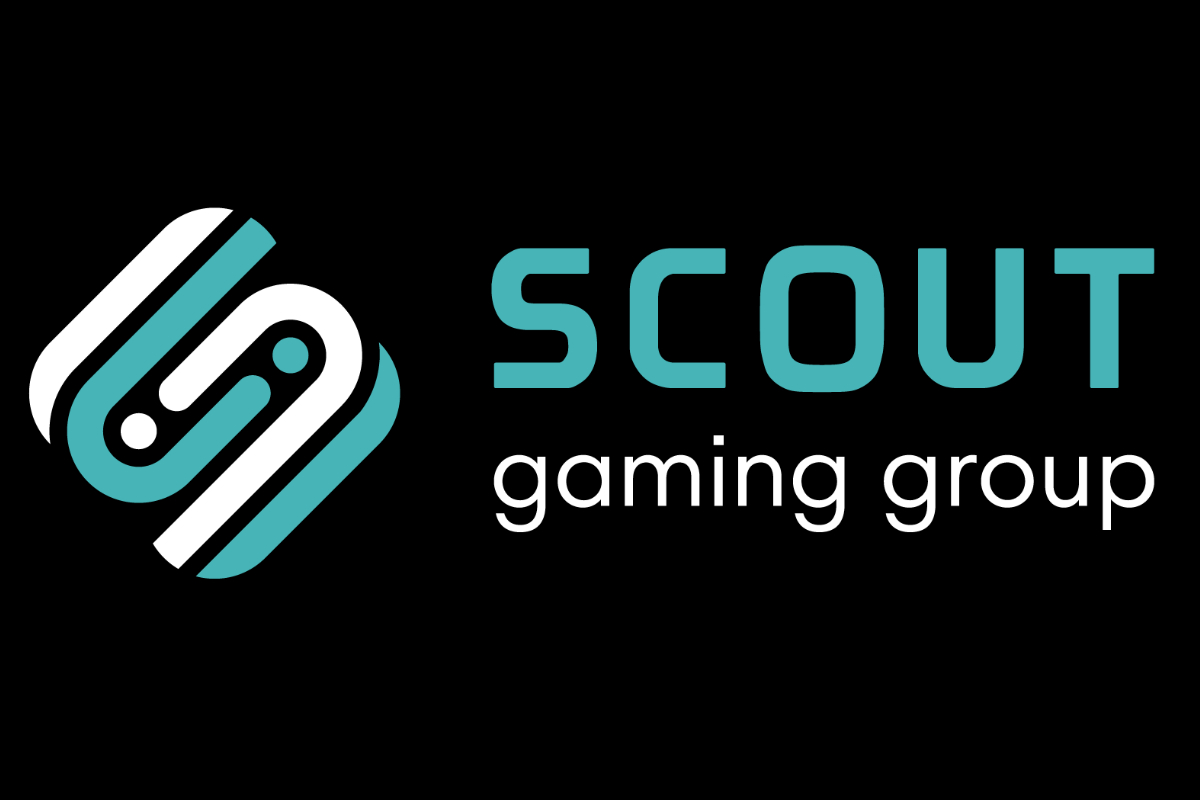 Reading Time:
4
minutes
The shareholders of Scout Gaming Group AB, are hereby given notice to attend the Annual General Meeting to be held at 1:00 p.m., Monday 25 May, at Advokatfirman Delphi, Mäster Samuelsgatan 17 in Stockholm. Registration and entry commence at 12:45 p.m.
NOTICE OF PARTICIPATION
Shareholders who wish to participate in the proceedings of the Annual General Meeting must:
be entered in the shareholders' register kept on behalf of the Company by Euroclear Sweden AB, as of Monday 18 May 2020, and
notify the Company of its intention to participate, no later than Monday 18 May 2020.
Notification of participation shall be given in writing to Scout Gaming Group (publ), Attn: Årsstämma, Kaptensgatan 6, 3tr, 114 57 Stockholm, Sweden, or by e-mail to [email protected] Such notice must contain full name alternatively company name, personal identification number or organisation number, address, daytime phone number and, where applicable, information regarding any attending representative or counsel (maximum two).
Personal data obtained from the share register kept by Euroclear Sweden AB, notice of attendance at the General Meeting and information on representatives, proxies and deputies will be used for registration, preparation of the voting list for the General Meeting and, where appropriate, the minutes of the General Meeting. Personal data is handled in accordance with the Data Protection Regulation (European Parliament and Council Regulation (EU) 2016/679). For full information regarding the Company's handling of personal data, please refer to the Company's privacy policy, https://www.scoutgaminggroup.com/privacy-policy.
NOMINEE-REGISTRERED SHARES
In order to exercise their voting rights at the Annual General Meeting, shareholders whose shares are registered under a nominee must temporarily register their shares in their own name, so the person concerned is registered in the share register kept by Euroclear Sweden AB, no later than Monday 18 May 2020. Such registration can be temporary.
REPRESENTATIVES AND POWER OF ATTORNEY
A person not present at the annual general meeting may exercise their right at the Annual General Meeting by a written, signed and dated Power of Attorney. The Company provides a Power of Attorney form at the Company's website, www.scoutgaminggroup.com. The Power of Attorney form may also be collected at the Company or ordered via e-mail on the above address. If the Power of Attorney is issued by a legal entity, the registration certificate or equivalent authorization document, in regards of the legal entity, must be attached. To facilitate the entry at the meeting, Power of Attorney, registration certificates and other equivalent authorization documents must be available to the Company at the above address at the latest on Monday 18 May 2020. Please note that the possibility of having a representative or proxy exercise the shareholder's voting rights at the Annual General Meeting requires that the shareholder has made a notification to attend the Annual General Meeting and is included in the share register in accordance with the above.
PROPOSED AGENDA
Opening of the Annual General Meeting
Election of Chairman at the Annual General Meeting
Preparation and approval of the voting list
Approval of the Board of Directors' proposed agenda
Election of one or two persons to approve the minutes
Determination of whether the Annual General Meeting has been duly convened
Address by the CEO and presentation of the annual report
Resolutions regarding:

adoption of the income statement and the balance sheet and consolidated income statement and consolidated balance sheet;
allocation of the Company's earnings in accordance with the duly adopted balance sheet; and
discharge from liability for the Board of Directors and the CEO

Determination of number of Directors and number of Auditors and any Deputy Auditors or registered auditor firm
Resolution on fees for the Board of Directors and the Auditor
Election of Directors, Chairman of the Board and Auditors and any Deputy Auditor or registered auditor firm
Resolution on editorial changes of the Articles of Association
Resolution on authorization for the Board of Directors to resolve on new issue of shares
Closing of the Annual General Meeting
INFORMATION ON PROPOSED DIRECTORS
As stated in the notice to attend the Annual General Meeting the major shareholders' propose re-election of the following four (4) ordinary Directors until the end of the next Annual General Meeting: Jörgen Ragnarsson, Carla Maree Vella, Atle Sundal and Anders Enochsson. Furthermore, Hans Isoz is proposed as ordinary Director until the end of the next Annual General Meeting. Anders Enochsson is proposed to be elected as Chairman of the Board of Directors. The current Chairman of the Board of Directors, Rolf Blom, has declined re-election. Descriptions of the proposed Directors can be found on the Company's website.
NUMBER OF SHARES AND VOTES
The total number of shares in Scout Gaming at the time of issuance of the notice is 17,501,592, which correlates with the numbers of votes in the Company.
SHAREHOLDERS REQUEST FOR INFORMATION
Pursuant to Chapter 7, section 32 and 57 of the Swedish Companies Act (Sw. aktiebolagslagen), the Board of Directors and the CEO shall provide information at the Annual General Meeting, regarding circumstances that may affect the assessment of a matter on the agenda, or the Company's economic situation or the Company's relation to other group companies, if any shareholder requests so and the Board of Directors deems that it can be made without material damage to the Company.
DOCUMENTATION
Accounting records, audit report and the Board of Director's complete proposals and other documentation required according to the Swedish Companies Act will be available at the Company's office as stated above and on the Company's website www.scoutgaminggroup.com no later than the date required by law. Copies of the mentioned documentation will be sent to those shareholders who request it and provides their postal address. All the documentation will also be presented at the Annual General Meeting.