Sport data provider, FeedConstruct, adds Snooker to the list of in-house streamed sport types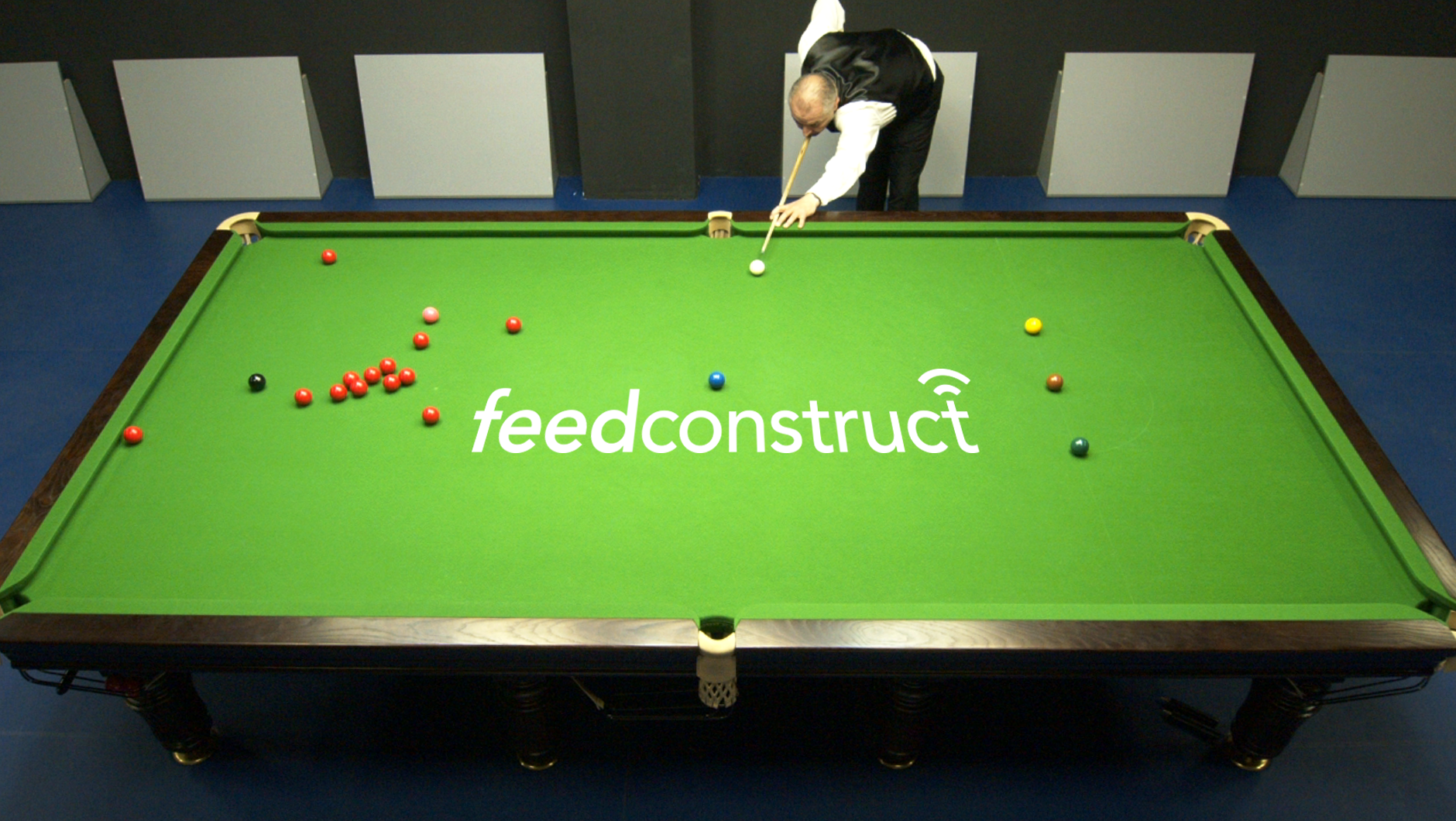 Reading Time:
< 1
minute
Having 120+ monthly events, the offering provided by FeedConstruct will be of a high interest in Great Britain and in the chinese gaming market where snooker's popularity continues to develop. The games played by our professionals are perfectly tailored to be the day-time entertainment for the players. To contribute to contribute to player satisfaction and retention, FeedConstruct also offers its odds feed solution for snooker.
David Hakobyan, director of sport studio comments, "Snooker is a region-specific game. With almost every major tournament organized either in China or the UK, it still is a pastime game for many and an exciting event to follow and bet on. Recognizing the peculiarity of snooker and the demand for it, we created this exclusive offering that features real-time gameplay for a greater player engagement."
About FeedConstruct:
FeedConstruct is a digital content provider offering a real-time data feed solutions perfectly tailored to capture and entertain any audience. Among our solutions is Friendship platform, an exclusive offer for federations and sports content providers allowing them to deliver streamings from events to 300+ betting operators to purchase. FeedConstruct's Live  Scouts' reporting combines fast and secure communications to provide accurate and reliable information. Based on our scouts' reporting, we also provide highly efficient Odds Feed service. For a wide variety of sports data we have Statistics service. To perfectly  engage any audience, we provide Live Sports Video Streaming service.

BGaming announces a competition for streamers with a $15 000 prize pool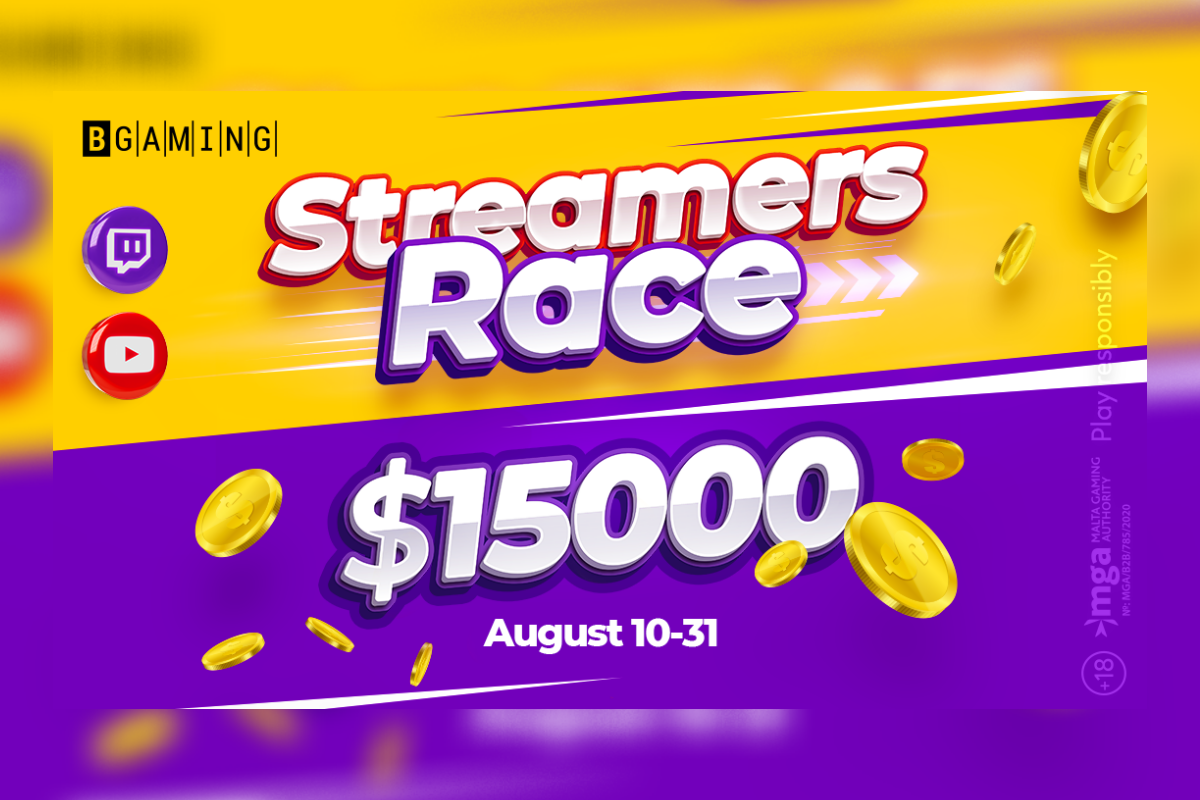 Reading Time:
2
minutes
BGaming launches its first competition for online slots streamers with a $15 000 prize pool. The competition will be held online between August 10-31, challenging participants to collect particular winning combinations and emotional moments while streaming BGaming slots on Twitch and Youtube.
To enter the BGaming Streamers Race, a participant should have a Twitch or Youtube account and stream any of the three following BGaming slots: Bonanza Billion, Lucky Lady Moon Megaways, and Aztec Magic Bonanza between August 10-31. There are no limitations on which online casino to choose for streams, and no pre-registration is needed. 
Leaders of the Streamers Race will be determined according to the submitted results in the following nominations: Multiplier Hero, Scatters Champion, and the Greatest Showman. The Multiplier Hero category will reward streamers with the biggest sum of submitted multipliers collected on streams during the race period. The Scatters Champion category will challenge streamers to collect six scatters in the slots and be the first to submit the result. The Greatest Showman category will allocate submissions of the most exciting video moments captured during the streams. 
Participants of the Streamers Race will be able to submit results in multiple categories and track their leaderboard positions in real-time on the official website of the Streamers Race. Leaders of the Race will raffle off the prize fund of $15 000.
Kate Puteiko, Product Marketing Lead at BGaming, commented: "We see significant changes in our player's persona: the average age of our players is shifting from thirty to twenty years old. This new generation of slots fans is pushing the development of the streaming community, making streamers trusted influencers in the industry. We see a growing interest in our games from streamers, and of course, we are interested in encouraging them to play our games more. Support and development of the streamers community are among our priorities, and you'll see even more events for streamers powered by BGaming."
BGaming is a fast-growing game provider converting gambling into gaming. Thanks to an expert team and a player-driven approach, the studio creates innovative and engaging products featured on reputable platforms and 700+ online casinos worldwide. BGaming is the world's first to support cryptocurrencies and offer Provably Fair games. Today the brand's portfolio includes 90+ products with HD graphics and a clear user interface for every device.
Incentive Games Launched Multiple Free-to-Play Games with bet365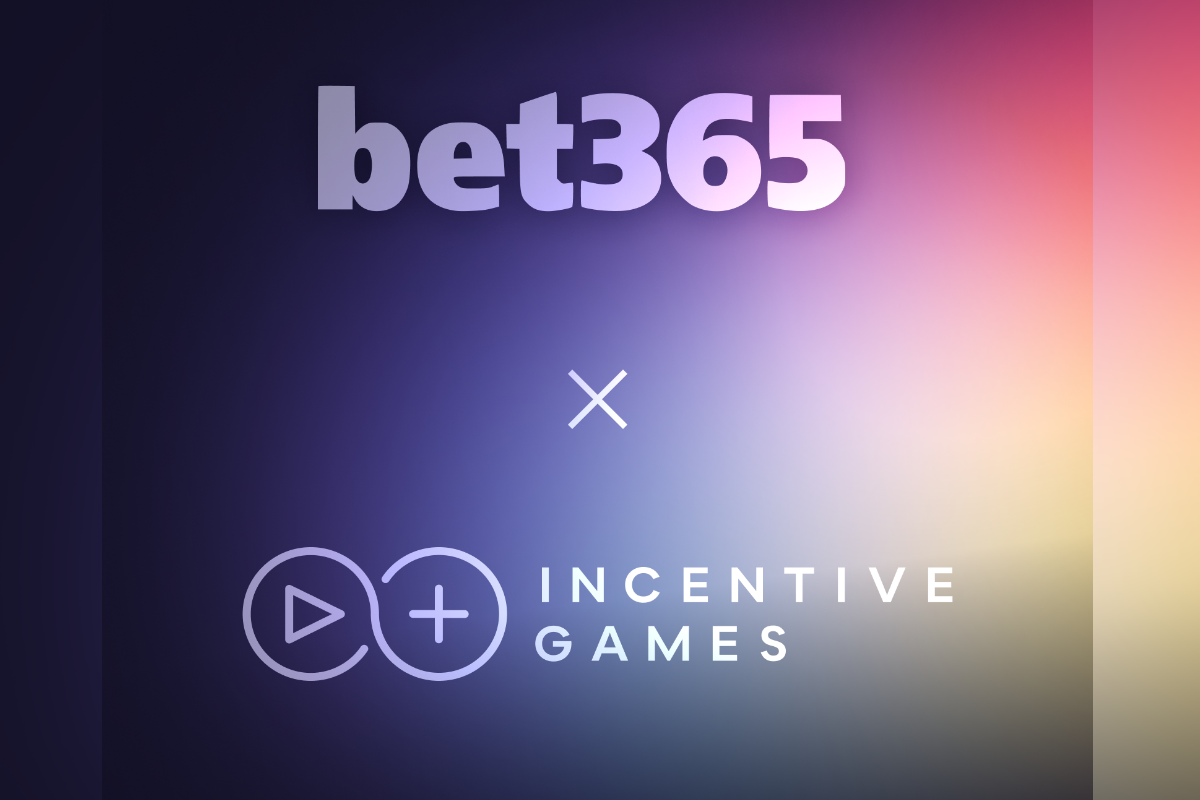 Reading Time:
< 1
minute
Premium free-to-play content provider has launched Golden Goals and 6 Score Challenge worldwide with bet365.
Incentive Games, the provider of premium free-to-play games, has successfully launched another two bespoke games for bet365:
Golden Goals; and
6 Score Challenge
Golden Goals is a daily retention game, where users collect soccer fixtures from Monday to Friday. 
Every time a fixture contains four or more goals, the user earns bet credits – winning even more if 20 goals or more are scored across their weekly collection of fixtures. 
6 Score Challenge is a jackpot-style score predictor game with a twist. If the user correctly predicts all six scores, they win a massive jackpot. 
But it's not just a long shot at winning – users will also win prizes for getting three, four, or five predictions right. 
The two new games are to be used primarily for the English Premier League but are also to be rolled out for other leagues and sports. 
John Gordon, CEO and Co-Founder of Incentive Games said: "It is a pleasure to work with bet365 on these amazing games. We are honoured to be working with such great people who understand product.  
"The daily retention game, Golden Goals, is going to be a game changer in the industry. While, we have always had great success with our score predictor titles, the 6 Score Challenge is going to be the biggest of its kind in any industry." 
A spokesperson from bet365 said: "We are excited to give our consumers these innovative and best-in-class titles from Incentive Games."
"The data and analytics that goes into creating these games mean that we're sure our users will love them around the world." 
Red Bull Home Ground is back: settling the season's biggest VALORANT rivalries as eight elite teams go head-to-head in Manchester LAN!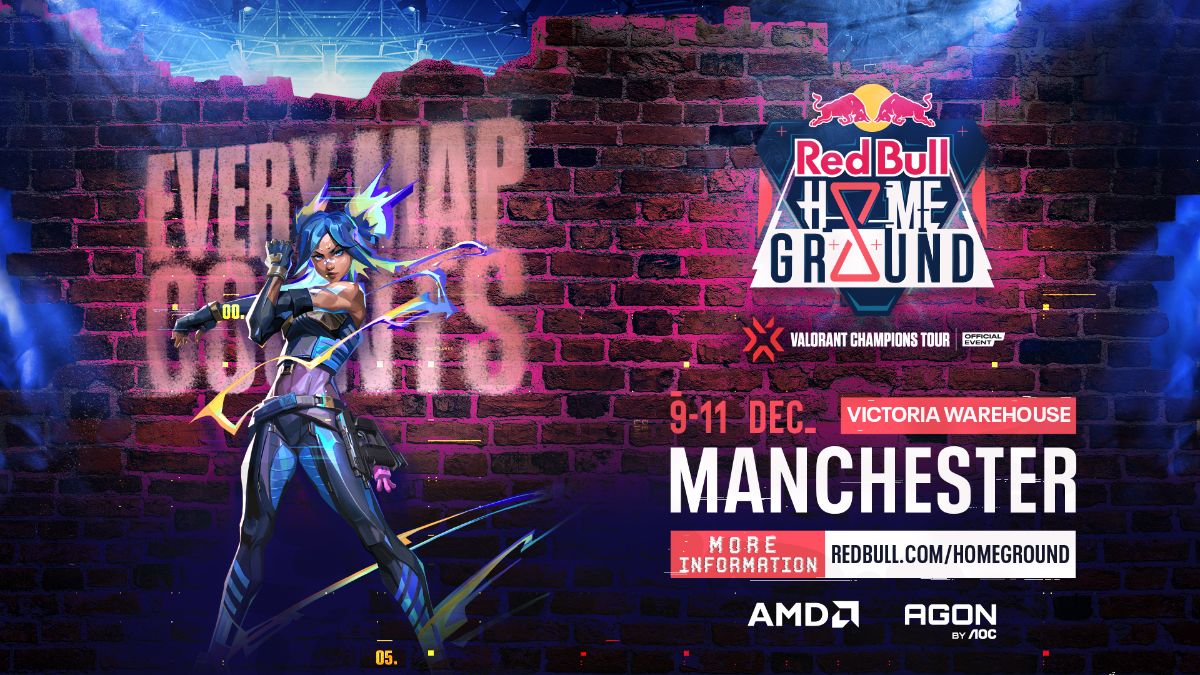 Reading Time:
2
minutes
Red Bull Home Ground, the one-of-a-kind pro VALORANT Invitational is set to return for its third iteration, bringing together some of the world's most elite teams to battle it out for victory in a unique 'Home and Away' format, from December 9th-11th. As an official part of the VCT Off-Season Tournaments fans & players alike can expect VALORANT action at its highest level.
 
The tournament will bring eight teams from across the globe to battle it out, including a star-studded international lineup of the best VALORANT teams, and two qualifier spots for teams to earn a once-in-a-lifetime chance to test their mettle on the global stage. The event will take place in a venue steeped in recent live event history as Red Bull Home Ground comes to the heartbeat of the Manchester music scene, 'Victoria Warehouse'. It will feature a futuristic neon underground aesthetic, a live audience to create a truly immersive atmosphere, and brought to life for digital audiences across the globe and in several languages on Twitch and YouTube.
 
Red Bull Home Ground pioneers a pulse-racing Home and Away structure that puts an exciting curveball on the traditional VALORANT format. In the best-of-five matches, both teams pick a "home ground" to play on for the opening two maps. Rewarding tactical awareness, map knowledge and wider map usage, if a team wins both opening "home" and "away" matches, they automatically win the tie, while a stalemate will default the tie to the traditional best of format.
 
For the first time, teams from North America are set to make their debut as they join the Home-and-Away fray to pit themselves against EMEA's best teams. With the promise of truly exciting trans-Atlantic matchups, Red Bull Home Ground will see EMEA vs NA rivalries reignited again after September's VALORANT Champions 2022 in Istanbul. Already lining up to be one of the most exciting global showdowns in esports this year, the Manchester competition will provide EMEA and NA teams one last opportunity in 2022 to settle their scores.
 
Going into its third edition, Red Bull Home Ground is the premier pro Red Bull event for VALORANT and, alongside Red Bull Campus Clutch – an open global VALORANT tournament for students –  encapsulates the brand´s continued commitment to support the VALORANT community and uplift its competitive ecosystem, from a grassroots level with an array of local initiatives to the very highest echelons of esports.
 
Looking toward the event, Red Bull Player and last year's Red Bull Home Ground MVP, Mehmet Yağız "cNed", said: "Being on Red Bull Home Ground was fun for our team. Last year, I gave it my all to earn the title of tournament MVP, and this year, my team and I are prepared to top that effort. Wait for it! "
 
Red Bull Home Ground has teamed up with industry leaders to produce an unforgettable experience for players & fans alike. AGON by AOC, a global leader in gaming monitors, is the Official Monitor Partner for the event, bringing exceptional visual clarity and ultra-high refresh rates to competitors. AMD joins as Technology Provider, ensuring the high-performance computing that will push the boundaries of the tournament.
 
Red Bull Home Ground will be broadcast from Victoria Warehouse in Manchester and live on twitch and YouTube. The event will also be broadcast by a variety of co-streamers in multiple languages, with details to be revealed soon.
 
Check out redbull.com/homeground for more information.