AGS Acquires iGaming Aggregator and Content Provider Gameiom Technologies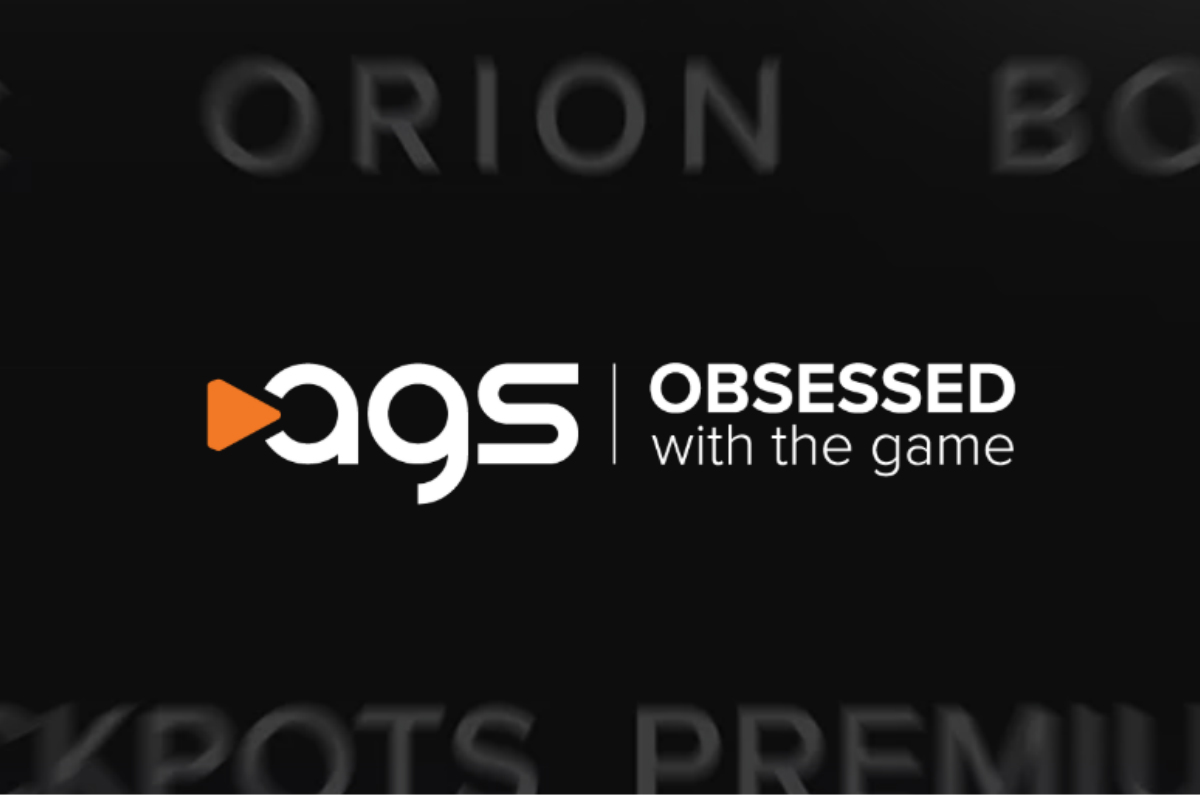 Reading Time:
4
minutes
LAS VEGAS, June 19, 2018  — AGS ("the Company") (NYSE: AGS) announced it has acquired Gameiom Technologies Limited ("Gameiom"), a UK and Gibraltar licensed iGaming aggregator and content provider for real-money gaming ("RMG") and sports-betting partners. This transaction bolsters AGS' diverse product portfolio with the ability to offer iGaming operators some of the highest-performing game content in the marketplace through Gameiom's remote game server ("RGS"). Under the terms of the transaction, AGS has acquired Gameiom for $5 millionin cash and will integrate Gameiom to serve as the launchpad for the Company's iGaming division, which will become part of its AGS Interactive business segment.
"In assessing RMG providers, AGS felt it was important to pursue a pure content aggregation and distribution platform as opposed to a direct-to-consumer iGaming operation," said David Lopez, President and CEO of AGS. "Gameiom fits that bill perfectly – their platform enables AGS to distribute our industry-leading game content into many markets, including the U.S, establishing a real-money gaming solution designed to generate revenue for AGS and our partners. Gameiom's RGS platform is flexible, scalable, robust, and open, capable of delivering hundreds of games and sports-betting integration to operators quickly and reliably. More importantly, Gameiom's values align with our playbook – they are passionate, team oriented, aspire to win, and a bit obsessed with gaming, just like us."
Matt Reback, Executive Vice President of AGS, added: "This acquisition significantly expands the channels for our industry-leading game content to Gameiom's key partners, which include BetVictor, Ladbrokes Coral, and William Hill, to name a few. Gameiom knows operators and game developers want to see their content go live as quickly as possible through a reliable integration on a robust platform, and that focus on speed and quality is why they have experienced rapid success over the past 18 months. Acquiring this team and their RMG technology further diversifies and enhances our interactive product suite."
With offices and licenses in the UK and Gibraltar, Gameiom currently distributes content from more than 15 game suppliers including Ainsworth, Gaming Realms, Reflex Gaming, and 1X2 Network, providing access to more than 100 live games and a library of more than 1,000 additional games. As part of the acquisition, AGS will retain and employ the Gameiom team – including key executives Stuart Carr, Tony Ellis, Gary Hardy, and John Carr – ensuring a smooth transition for customers as AGS expands and grows the current product in the marketplace. Keystone Law acted as a legal advisor to Gameiom during the completion of this acquisition with AGS.
About AGS:
AGS is a global company focused on creating a diverse mix of entertaining gaming experiences for every kind of player. Our roots are firmly planted in the Class II Native American gaming market, but our customer-centric culture and growth have helped us branch out to become a leading all-inclusive commercial gaming supplier. Powered by high-performing Class II and Class III slot products, an expansive table products portfolio, highly-rated social casino solutions for players and operators, and best-in-class service, we offer an unmatched value proposition for our casino partners. Learn more about us at www.playags.com.
About Gameiom:
GAMEIOM has two main objectives: firstly, to provide a reliable and robust aggregation platform that empowers innovative game developers to quickly secure a viable and exciting route to market from a single integration; and secondly, to provide content, including proprietary products, that excites and engages players from markets all over the globe. We are licensed by the UK Gambling Commission and the Gibraltar Regulatory Authority with a team spread across the world, including offices in England and Gibraltar. Learn more at www.gameiom.com.
Forward-Looking and Cautionary Language
This press release contains, and oral statements made from time to time by our representatives may contain, forward-looking statements based on management's current expectations and projections, which are intended to qualify for the safe harbor of Section 27A of the Securities Act of 1933, as amended, and Section 21E of the Securities Exchange Act of 1934, as amended. Forward-looking statements include statements identified by words such as "believe," "will," "may," "might," "likely," "expect," "anticipates," "intends," "plans," "seeks," "estimates," "believes," "continues," "projects" and similar references to future periods, or by the inclusion of forecasts or projections.  All forward-looking statements are based on current expectations and projections of future events.
These forward-looking statements reflect the current views, models, and assumptions of AGS, and are subject to various risks and uncertainties that cannot be predicted or qualified and could cause actual results in AGS's performance to differ materially from those expressed or implied by such forward looking statements. These risks and uncertainties include, but are not limited to, the ability of AGS to maintain strategic alliances, unit placements or installations, grow revenue, garner new market share, secure new licenses in new jurisdictions, successfully develop or place proprietary product, comply with regulations, have its games approved by relevant jurisdictions and other factors set forth under "Risk Factors" in the registration statement on Form S-1 and its annual report on Form 10-K filed with the Securities and Exchange Commission on May 7, 2018. All forward-looking statements made herein are expressly qualified in their entirety by these cautionary statements and there can be no assurance that the actual results, events or developments referenced herein will occur or be realized. Readers are cautioned that all forward-looking statements speak only to the facts and circumstances present as of the date of this press release. AGS expressly disclaims any obligation to update or revise any forward-looking statements, whether because of new information, future events or otherwise.
Source: AGS

Three IPL Franchises Join Socios's Network of Major Global Sporting Properties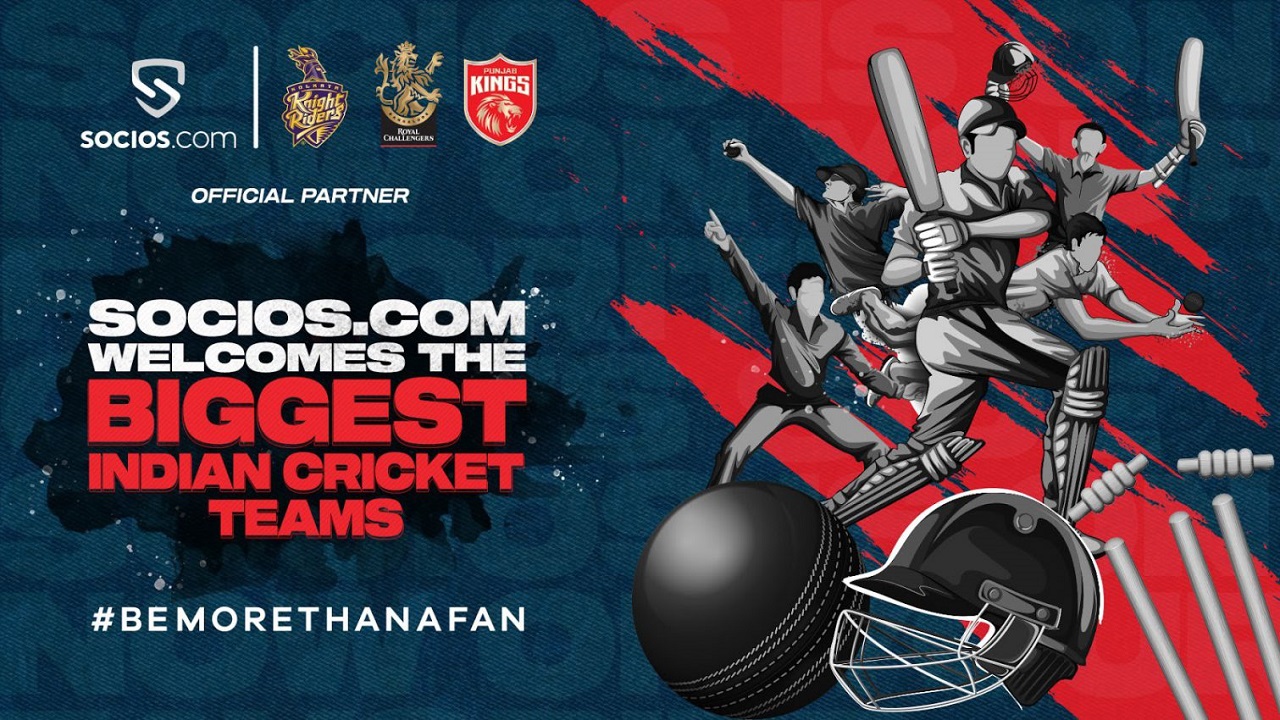 Reading Time:
3
minutes
Chiliz, creators of the Chiliz Blockchain and Socios, the world's leading sports tech fan engagement and monetization platform, have announced partnerships with three IPL franchises; Royal Challengers Bangalore, Punjab Kings and Kolkata Knight Riders.
The IPL is a Twenty20 cricket league contested by eight teams out of eight Indian cities with the highest attendance levels in world cricket and an overall brand value in excess of $6.5B.   The T20 season was suspended last week keeping the safety, health and wellbeing of all the stakeholders in mind.
With no games for the foreseeable future, all three teams and Socios.com are now taking the opportunity to explore common blockchain and digital initiatives aimed at improving fan engagement.
Socios is a direct-to-consumer (D2C) platform that leverages blockchain technology to provide the world's leading sporting organizations with the tools to engage with and monetize their global fanbases. Chief among the solutions offered to these properties are Fan Tokens –  digital assets, minted on the Chiliz blockchain, that provide owners with access to voting rights in polls, VIP rewards, exclusive club and sponsor promotions, AR-enabled features, chat forums, games and competitions.
The announcement takes the total number of partners in the Socios.com network to more than 30.  The Socios.com roster consists of a host of major international sporting properties, including  European soccer giants FC Barcelona, Paris Saint-Germain, Juventus, AC Milan and Manchester City and the UFC.
Chiliz $CHZ is a crypto unicorn with a market capitalization of $3B. The company has major global expansion plans and will continue to grow their existing presence in Europe, while increasing their global network with new partnerships in the US, UK, Asia and South America.  The company has multiple office locations around the world and will open new US, European and South American headquarters in New York, Madrid and Sao Paulo in 2021. Chiliz generated revenues of $30M in 2020 that was shared with partners and is targeting $200M in 2021.
Satish Menon, CEO – Punjab Kings, said: "The IPL is amongst the top leagues in the world today and
Cricket is the second most popular sport in the world  and is followed by fans universally.
"We are happy that Socios.com has recognized this and partnered with us. The partnership with Socios.com is a significant step towards a new genre of fan engagement that will emerge from this. We hope that the association benefits both the franchise and Socios.com and helps in the overall growth of the Franchise."
Venky Mysore, CEO & MD of Kolkata Knight Riders, said, "The suspension of IPL was an unfortunate, but very much a necessary step to protect the safety of the players. We were keen to look at new ways of enhancing and optimizing how we engage with our fans, and Socios.com seemed like the right fit. Socios.com has already proven what a powerful tool it can be for fan engagement with some of the biggest sporting organisations in the world. Kolkata Knight Riders is honoured to be among the first IPL teams to forge a partnership with them and we're excited to begin exploring all the possibilities this new partnership offers."
Speaking of the partnership, Rajesh V Menon, Vice President & Head of Royal Challengers Bangalore, said, "RCB keeps the fan centre stage in everything we do. With the tournament paused for now and discontinued on-field entertainment, RCB has gladly partnered with Socios.com to bring some off-field engagement for our fans. With this partnership, we continue to look at new ways of enhancing and optimizing how we engage with our fans."
Alexandre Dreyfus, CEO of Chiliz and Socios said: "The suspension of the league was a vital step in the fight against COVID-19 in India, but Royal Challengers Bangalore, Punjab Kings and Kolkata Knight Riders all see this period of on-field inactivity as an opportunity to begin exploring the range of possibilities partnering with Socios.com offers.
"Cricket is the second most popular sport in the world and transitioning passive fans into active fans is essential to its future.
"I'm very excited by the huge potential of these partnerships and future collaborations in this massive, vibrant market."
GambleAware: New gambling prevalence methodology review published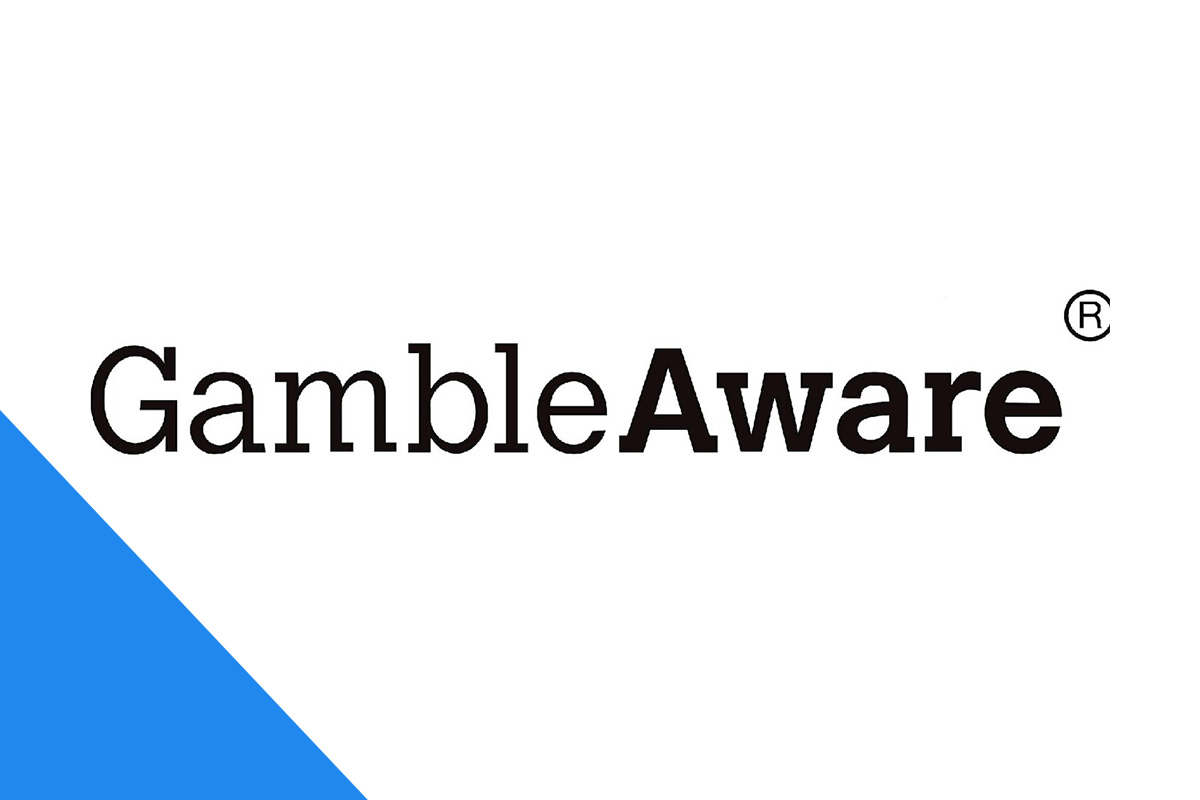 Reading Time:
2
minutes
GambleAware has today published commissioned research, authored by Professor Patrick Sturgis and Professor Jouni Kuha of the London School of Economics, which investigates how methodological differences between surveys affect the accuracy of estimates of gambling harms. The research was commissioned following a 2019 YouGov study which found substantially higher rates of gambling harms across Great Britain than had previously been reported by the 2016 and 2018 Health Surveys for England.
The research was commissioned to identify the best way to determine gambling participation and prevalence of gambling harms in Great Britain and to develop a better understanding of how methodological factors might account for the differences between the results of the YouGov study and the Health Survey for England's results. The surveys reviewed in the report produced widely varying estimates of 'problem gambling'[1] in Great Britain, indicated by a PGSI score[2] of 8+, ranging from 0.7% to 2.4% of adults.
The research reviewed eight different surveys into gambling participation and prevalence of gambling harms to identify differences in results and what causes them. The key finding is that surveys using predominantly, or exclusively online self-completion responses produce consistently higher estimates of gambling harm compared to surveys which use paper self-completion techniques as part of a face-to-face interview.
The primary cause of this discrepancy was found to be selection bias in online surveys.  Selection bias in this instance refers to the fact that online surveys skew towards people who are comfortable using online technologies and who use the internet regularly. These people are also more likely to be online and frequent gamblers, meaning online surveys tend to over-estimate gambling harm.
Given these findings, the researchers shared the following recommendations for future prevalence surveys:
Given the high and rising cost of in person surveys, measurement of gambling prevalence and harm should move to online surveying.
The move to online interviewing should be combined with a programme of methodological testing and development to mitigate selection bias.
In person surveying should not be ceased completely; probability sampling and face-to-face interviewing should be used to provide periodic benchmarks.
GambleAware commissioned this study to better understand the true demand for treatment and support for gambling harms across Great Britain and will use the findings of this study to inform and direct the future Annual Great Britain Treatment and Support surveys. Data from the surveys will continue to be used to update GambleAware's interactive maps, which show in visual format the prevalence of gambling participation and harms at local authority and ward level across Great Britain.
Professor Patrick Sturgis, Department of Methodology at the London School of Economics, said: "Our research has found that online surveys tend to systematically overestimate the prevalence of gambling harm compared to face-to-face interview surveys. However, given the very high and rising cost of in person surveying, and the limits this places on sample size and the frequency of surveys, we recommend a shift to predominantly online data collection in future, supplemented by periodic in person benchmarks."
Alison Clare, Research, Information and Knowledge Director at GambleAware, said:  "We want our prevention, treatment, and support commissioning to be informed by the best available evidence, and having survey data we can be confident in, within the constraints of data collection in an increasingly online world, is key. GambleAware's annual GB Treatment & Support survey is an important tool in building a picture of the stated demand for gambling harms support and treatment, and of the services, capacity and capability needed across Great Britain to meet that demand.
BATTLEGROUNDS MOBILE INDIA Pre-Registrations to start from 18th May on Google Play Store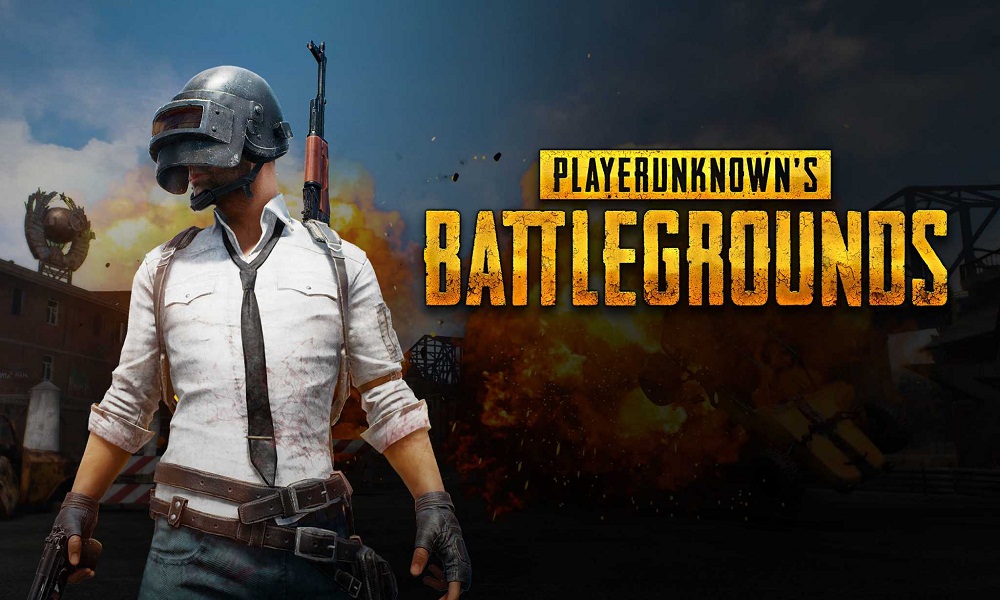 Reading Time:
2
minutes
Krafton, the premier South Korean video game developer, today announced the date for pre-registrations of BATTLEGROUNDS MOBILE INDIA. Developed by Krafton, the long-awaited pre-registrations for the game will go live on 18th May.
There will be specific rewards available for fans to claim, only if they pre-register the game. These rewards would be specific to Indian players only.
To pre-register for BATTLEGROUNDS MOBILE INDIA, please visit the Google Play Store and click on the "Pre-Register" button, and your rewards will automatically be available to claim on game launch.
Krafton's brand new game will launch as a free-to-play experience on mobile devices. We request players to stay tuned, stay masked and stay safe, for additional details on the pre-registration rewards. BATTLEGROUNDS MOBILE INDIA will be available exclusively to play in India only.
Mr Lokesh Suji, Director, Esports Federation of India & Vice President of the Asian Esports Federation (AESF): "It is heartening to see that Krafton Inc. has announced the date for pre-registrations of Battlegrounds Mobile India, which is a clear indication that government green light has been given and this surely is a piece of good news for all the PUBG players who have been missing the game all this while since the game was withdrawn from the Indian market post the government ban.
We also urge that it is an opportune time for Indian video game developers, as well as the existing esports titles as such recent announcements, will fuel the Indian esports ecosystem which is full of possibilities and opportunities."
Mr Tarun Gupta, Founder, Ultimate Battle, India's first-ever one-stop online esports platform: "We are excited to see that the pre-registrations for the Battlegrounds Mobile India are finally rolling out. Indian gamers will now be able to get hands-on experience with this much-waited game. This launch will be historic, if I may call it so. At Ultimate Battle, we will be including Battlegrounds Mobile India in our All India Esports League which will be rolling out shortly."
Mr Abhishek Aggarwal, Co-Founder & CEO, Trinity Gaming, India's top gaming talent management firm: "As Krafton promised earlier, they are going to start the long-awaited pre-registrations of BATTLEGROUNDS MOBILE INDIA from 18th May and it's both encouraging & exciting for the whole esports & gaming community. Existing and new gaming creators will be taking the first concrete step towards their future in gaming. Team Trinity and our network of content creators are super excited about the opening of pre-registration. A journey towards the bright future of Indian gaming and esports has just begun."