AGS Acquires iGaming Aggregator and Content Provider Gameiom Technologies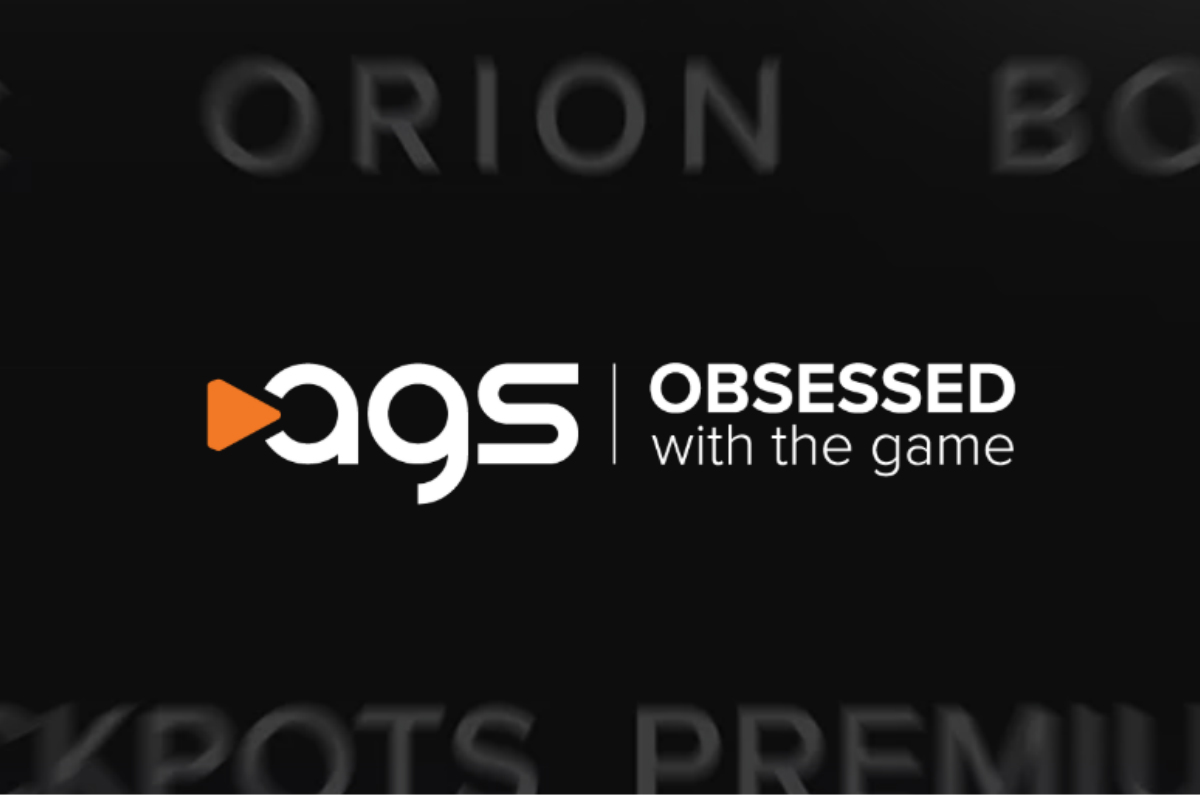 Reading Time:
4
minutes
LAS VEGAS, June 19, 2018  — AGS ("the Company") (NYSE: AGS) announced it has acquired Gameiom Technologies Limited ("Gameiom"), a UK and Gibraltar licensed iGaming aggregator and content provider for real-money gaming ("RMG") and sports-betting partners. This transaction bolsters AGS' diverse product portfolio with the ability to offer iGaming operators some of the highest-performing game content in the marketplace through Gameiom's remote game server ("RGS"). Under the terms of the transaction, AGS has acquired Gameiom for $5 millionin cash and will integrate Gameiom to serve as the launchpad for the Company's iGaming division, which will become part of its AGS Interactive business segment.
"In assessing RMG providers, AGS felt it was important to pursue a pure content aggregation and distribution platform as opposed to a direct-to-consumer iGaming operation," said David Lopez, President and CEO of AGS. "Gameiom fits that bill perfectly – their platform enables AGS to distribute our industry-leading game content into many markets, including the U.S, establishing a real-money gaming solution designed to generate revenue for AGS and our partners. Gameiom's RGS platform is flexible, scalable, robust, and open, capable of delivering hundreds of games and sports-betting integration to operators quickly and reliably. More importantly, Gameiom's values align with our playbook – they are passionate, team oriented, aspire to win, and a bit obsessed with gaming, just like us."
Matt Reback, Executive Vice President of AGS, added: "This acquisition significantly expands the channels for our industry-leading game content to Gameiom's key partners, which include BetVictor, Ladbrokes Coral, and William Hill, to name a few. Gameiom knows operators and game developers want to see their content go live as quickly as possible through a reliable integration on a robust platform, and that focus on speed and quality is why they have experienced rapid success over the past 18 months. Acquiring this team and their RMG technology further diversifies and enhances our interactive product suite."
With offices and licenses in the UK and Gibraltar, Gameiom currently distributes content from more than 15 game suppliers including Ainsworth, Gaming Realms, Reflex Gaming, and 1X2 Network, providing access to more than 100 live games and a library of more than 1,000 additional games. As part of the acquisition, AGS will retain and employ the Gameiom team – including key executives Stuart Carr, Tony Ellis, Gary Hardy, and John Carr – ensuring a smooth transition for customers as AGS expands and grows the current product in the marketplace. Keystone Law acted as a legal advisor to Gameiom during the completion of this acquisition with AGS.
About AGS:
AGS is a global company focused on creating a diverse mix of entertaining gaming experiences for every kind of player. Our roots are firmly planted in the Class II Native American gaming market, but our customer-centric culture and growth have helped us branch out to become a leading all-inclusive commercial gaming supplier. Powered by high-performing Class II and Class III slot products, an expansive table products portfolio, highly-rated social casino solutions for players and operators, and best-in-class service, we offer an unmatched value proposition for our casino partners. Learn more about us at www.playags.com.
About Gameiom:
GAMEIOM has two main objectives: firstly, to provide a reliable and robust aggregation platform that empowers innovative game developers to quickly secure a viable and exciting route to market from a single integration; and secondly, to provide content, including proprietary products, that excites and engages players from markets all over the globe. We are licensed by the UK Gambling Commission and the Gibraltar Regulatory Authority with a team spread across the world, including offices in England and Gibraltar. Learn more at www.gameiom.com.
Forward-Looking and Cautionary Language
This press release contains, and oral statements made from time to time by our representatives may contain, forward-looking statements based on management's current expectations and projections, which are intended to qualify for the safe harbor of Section 27A of the Securities Act of 1933, as amended, and Section 21E of the Securities Exchange Act of 1934, as amended. Forward-looking statements include statements identified by words such as "believe," "will," "may," "might," "likely," "expect," "anticipates," "intends," "plans," "seeks," "estimates," "believes," "continues," "projects" and similar references to future periods, or by the inclusion of forecasts or projections.  All forward-looking statements are based on current expectations and projections of future events.
These forward-looking statements reflect the current views, models, and assumptions of AGS, and are subject to various risks and uncertainties that cannot be predicted or qualified and could cause actual results in AGS's performance to differ materially from those expressed or implied by such forward looking statements. These risks and uncertainties include, but are not limited to, the ability of AGS to maintain strategic alliances, unit placements or installations, grow revenue, garner new market share, secure new licenses in new jurisdictions, successfully develop or place proprietary product, comply with regulations, have its games approved by relevant jurisdictions and other factors set forth under "Risk Factors" in the registration statement on Form S-1 and its annual report on Form 10-K filed with the Securities and Exchange Commission on May 7, 2018. All forward-looking statements made herein are expressly qualified in their entirety by these cautionary statements and there can be no assurance that the actual results, events or developments referenced herein will occur or be realized. Readers are cautioned that all forward-looking statements speak only to the facts and circumstances present as of the date of this press release. AGS expressly disclaims any obligation to update or revise any forward-looking statements, whether because of new information, future events or otherwise.
Source: AGS
Yggdrasil unearths another gem with Dwarf Mine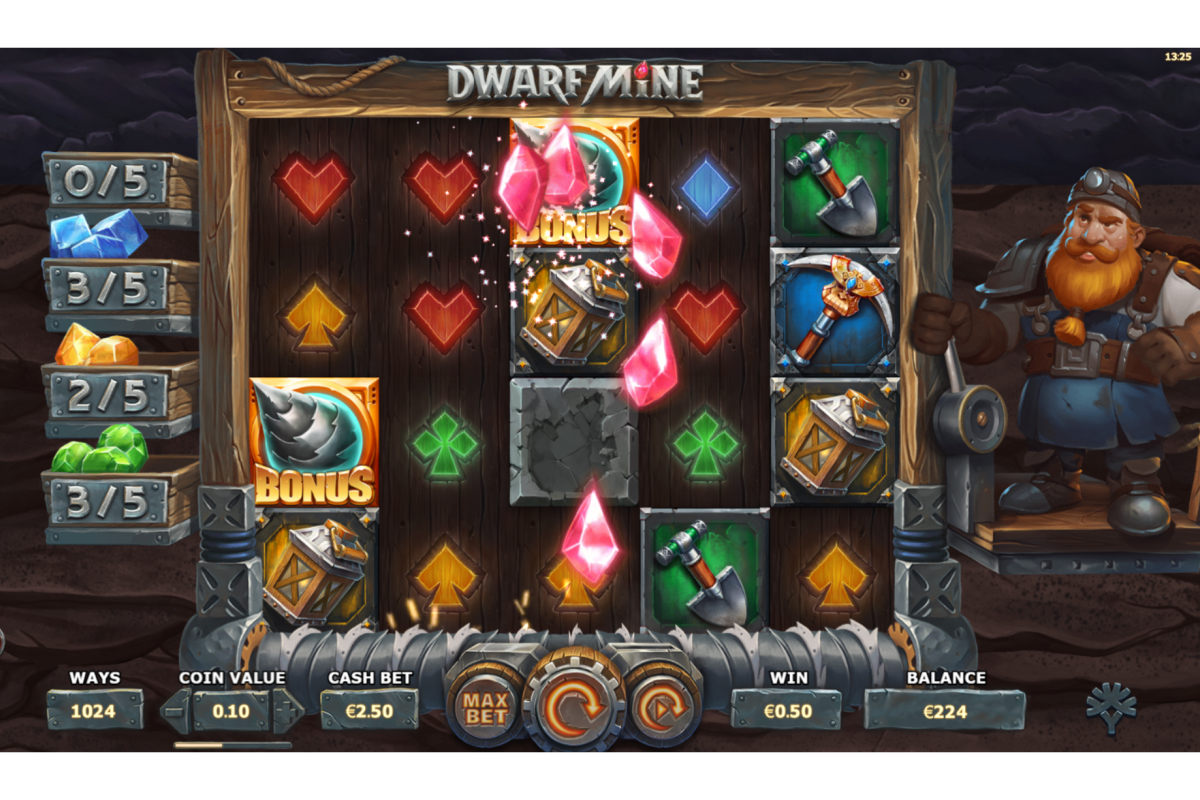 Reading Time:
2
minutes
Innovative gaming supplier Yggdrasil's latest casino slots gem, Dwarf Mine, tasks players to dig deep to discover hidden treasure and potentially massive wins.
Throughout the game players are accompanied by a determined dwarf digger who uses his tunnelling machine to uncover underground valuables.
His work is made simpler by drill-shaped Bonus symbols, which expand the reel set by revealing additional rows of symbols. Hitting three Bonus symbols during a single spin grows the reel set from 5×4 to 5×7 symbols and starts a Free Spins round with the enlarged reel set.
In addition to more ways to win, Bonus symbols can also unearth special collectible crystals. Filling any of the four collections starts a special Free Spins mode with the collected crystal added to the reels as super high pay symbols.
Jonas Strandman, Senior Product Strategist at Yggdrasil, said: "With Dwarf Mine we're especially proud of the way we've managed to create a gameplay experience where the mechanics and visuals work in perfect synergy.
"Add to that the fact you can win more than 1000x your bet size from a single spin, we are sure we've got ourselves a game that will go down well with both casual players and seasoned slot fans."
Dwarf Mine is built on proprietary HTML5 client framework, iSENSE2.0+, which allows for seamless gameplay on mobile and desktop. As with all Yggdrasil titles, the game comes complete with the collection of in-game promotional tools, BOOST®.
About Yggdrasil
Yggdrasil is a provider of superior online gaming solutions for igaming operators. The business was founded in 2013 and has since emerged as one of the industry's most respected and acclaimed suppliers. Yggdrasil operates a highly scalable business model and covers three product verticals: Casino Slots, Table Games and Bingo, in addition to the business verticals: YGS Masters, Yggdrasil White Label Studios and Yggdrasil Dragons. Since its inception, Yggdrasil has embarked on a solid growth trajectory enabled by a strong corporate culture focused on innovation, creativity, quality and technology leadership. Yggdrasil is headquartered in Sweden and has offices in Malta (operational HQ), Poland and Gibraltar.
For more information see Yggdrasil's website: www.yggdrasilgaming.com
NSoft's Virtual games on the market of Slovakia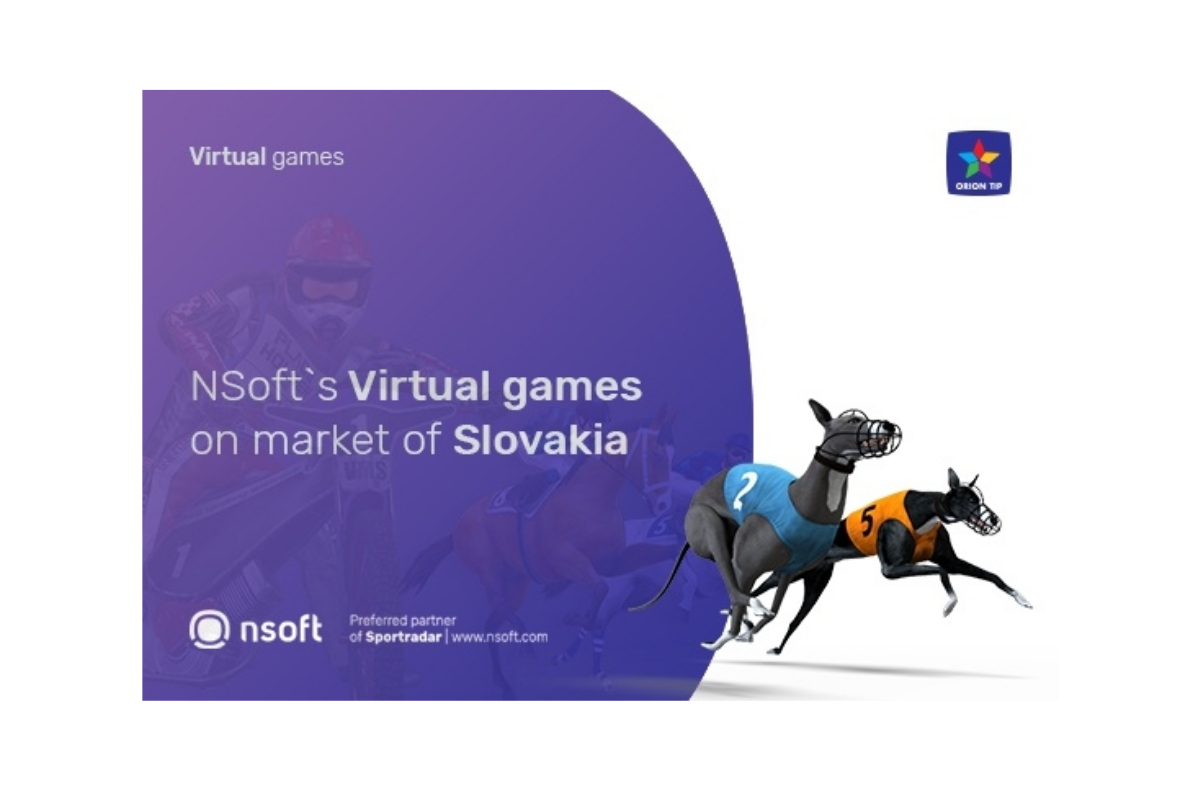 Reading Time:
1
minute
NSoft`s virtual games are now available on near half a thousand ORION TIP's terminals in Slovakia. The players will now have a chance to explore all exciting betting possibilities of Greyhound Races, Virtual Greyhound Races, Virtual Horse Races and Virtual Motorcycle Speedway.
All those games are very dynamic and visually very appealing. Computer generated races are based on the real sports. When it comes to visualisation, NSoft team was dedicated to bring it to perfection in every single detail. The games are, with no exception, realistically animated creations with UI design players find user-friendly and pleasurable.
This release represents a continuation of the existing cooperation with ORION TIP. This betting company already offers NSoft`s Sportsbook solution: Pre-Match and In-Play Betting MTS in its retail network and on terminals.
The release of four virtual sports betting games represents the opening of NSoft's virtual world to the market of Slovakia.
NSoft's Technical Account Manager, Vlado Rosic – Milinkovic states: "I'm pleased, from personal and professional standpoint, that we have managed through exceptional cooperation with Orion Tip, to bring our Virtual games to the Slovakian players. This represents another milestone in our fruitful partnership, and without doubt cements Orion's position as one of Slovakian top operators. I can firmly say that we're glad to be part of it."
Find out more on NSoft´s offer – book a meeting with NSoft´s sales staff or contact Sales team at sales@nsoft.com.
Exceptional new casino game category broadens Greentube portfolio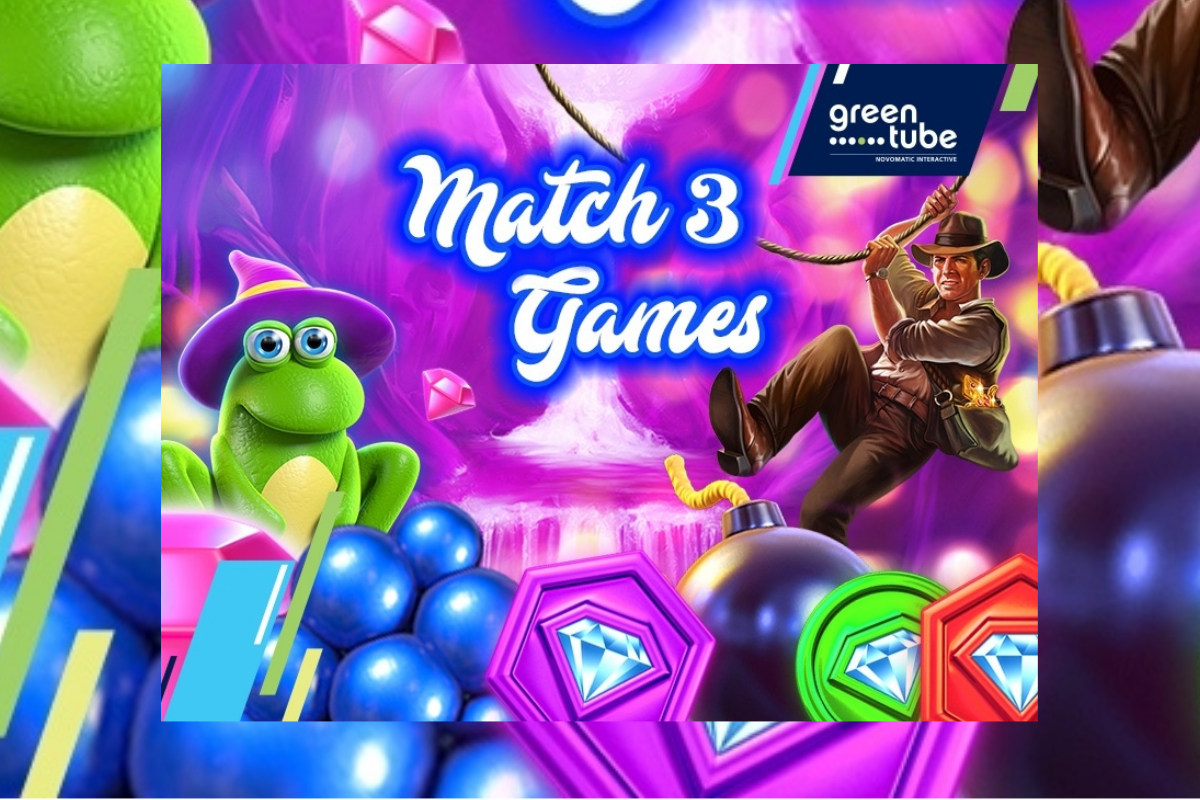 Reading Time:
1
minute
Greentube's Home of Games keeps on getting better and better. The bar is about to be raised even higher with the addition of four of the most innovative casino games on the market enriching its portfolio, Jewels Match 3, Secret Trail Match 3, Sparkling Fruit and Jinxy Match 3. All four ground-breaking Match 3 titles will be available to B2B partners in the coming months.
Match 3 games have opened a unique new casino game category of their own, combining the interactivity of a Match 3 game with the thrill of a classic slot. What makes this new innovation in gaming even more exciting is the fact that the match for cash character of these games gives players the possibility to play for real money. This truly is a gaming experience like no other. Whether hunting for glistening gems in Jewels Match 3, discovering exotic animals in Secret Trail Match 3, enjoying juicy vitamin bombs in Sparkling Fruit or uncovering magical objects in Jinxy Match 3, there is something for everyone with these phenomenal Match 3 titles.
Michael Bauer, Greentube CFO/CGO had this to say: "Match 3 is casino entertainment at its finest and the best part is that we are giving operators the chance to attract a broader audience through these. The possibility to win is purely random but to collect your winnings, symbols must be matched allowing players to immerse themselves in the captivating, and truly innovative gameplay."
In addition, Greentube is working tirelessly to add more innovative and entertaining titles to its Match 3 portfolio with additional bonus features, extended gameplay and much more.
Step inside the Home of Games and discover Greentube's Match 3 games today.