AGS Acquires iGaming Aggregator and Content Provider Gameiom Technologies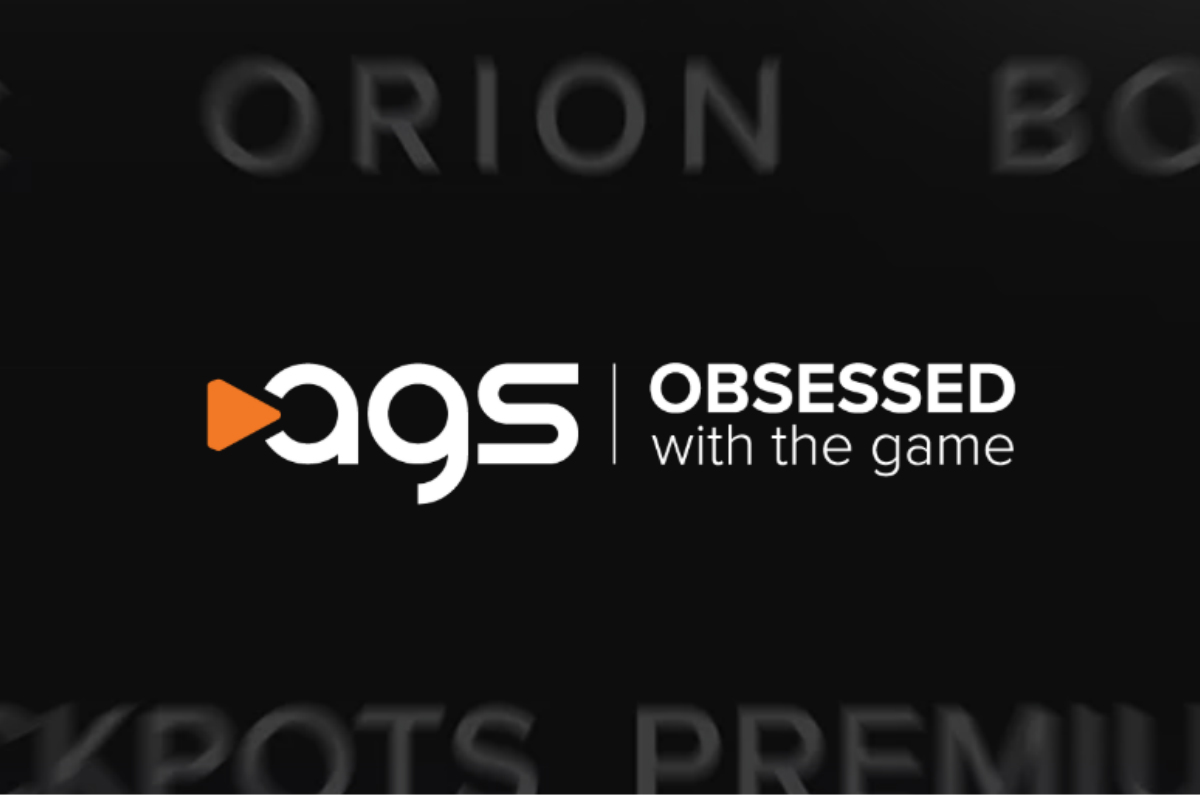 Reading Time:
4
minutes
LAS VEGAS, June 19, 2018  — AGS ("the Company") (NYSE: AGS) announced it has acquired Gameiom Technologies Limited ("Gameiom"), a UK and Gibraltar licensed iGaming aggregator and content provider for real-money gaming ("RMG") and sports-betting partners. This transaction bolsters AGS' diverse product portfolio with the ability to offer iGaming operators some of the highest-performing game content in the marketplace through Gameiom's remote game server ("RGS"). Under the terms of the transaction, AGS has acquired Gameiom for $5 millionin cash and will integrate Gameiom to serve as the launchpad for the Company's iGaming division, which will become part of its AGS Interactive business segment.
"In assessing RMG providers, AGS felt it was important to pursue a pure content aggregation and distribution platform as opposed to a direct-to-consumer iGaming operation," said David Lopez, President and CEO of AGS. "Gameiom fits that bill perfectly – their platform enables AGS to distribute our industry-leading game content into many markets, including the U.S, establishing a real-money gaming solution designed to generate revenue for AGS and our partners. Gameiom's RGS platform is flexible, scalable, robust, and open, capable of delivering hundreds of games and sports-betting integration to operators quickly and reliably. More importantly, Gameiom's values align with our playbook – they are passionate, team oriented, aspire to win, and a bit obsessed with gaming, just like us."
Matt Reback, Executive Vice President of AGS, added: "This acquisition significantly expands the channels for our industry-leading game content to Gameiom's key partners, which include BetVictor, Ladbrokes Coral, and William Hill, to name a few. Gameiom knows operators and game developers want to see their content go live as quickly as possible through a reliable integration on a robust platform, and that focus on speed and quality is why they have experienced rapid success over the past 18 months. Acquiring this team and their RMG technology further diversifies and enhances our interactive product suite."
With offices and licenses in the UK and Gibraltar, Gameiom currently distributes content from more than 15 game suppliers including Ainsworth, Gaming Realms, Reflex Gaming, and 1X2 Network, providing access to more than 100 live games and a library of more than 1,000 additional games. As part of the acquisition, AGS will retain and employ the Gameiom team – including key executives Stuart Carr, Tony Ellis, Gary Hardy, and John Carr – ensuring a smooth transition for customers as AGS expands and grows the current product in the marketplace. Keystone Law acted as a legal advisor to Gameiom during the completion of this acquisition with AGS.
About AGS:
AGS is a global company focused on creating a diverse mix of entertaining gaming experiences for every kind of player. Our roots are firmly planted in the Class II Native American gaming market, but our customer-centric culture and growth have helped us branch out to become a leading all-inclusive commercial gaming supplier. Powered by high-performing Class II and Class III slot products, an expansive table products portfolio, highly-rated social casino solutions for players and operators, and best-in-class service, we offer an unmatched value proposition for our casino partners. Learn more about us at www.playags.com.
About Gameiom:
GAMEIOM has two main objectives: firstly, to provide a reliable and robust aggregation platform that empowers innovative game developers to quickly secure a viable and exciting route to market from a single integration; and secondly, to provide content, including proprietary products, that excites and engages players from markets all over the globe. We are licensed by the UK Gambling Commission and the Gibraltar Regulatory Authority with a team spread across the world, including offices in England and Gibraltar. Learn more at www.gameiom.com.
Forward-Looking and Cautionary Language
This press release contains, and oral statements made from time to time by our representatives may contain, forward-looking statements based on management's current expectations and projections, which are intended to qualify for the safe harbor of Section 27A of the Securities Act of 1933, as amended, and Section 21E of the Securities Exchange Act of 1934, as amended. Forward-looking statements include statements identified by words such as "believe," "will," "may," "might," "likely," "expect," "anticipates," "intends," "plans," "seeks," "estimates," "believes," "continues," "projects" and similar references to future periods, or by the inclusion of forecasts or projections.  All forward-looking statements are based on current expectations and projections of future events.
These forward-looking statements reflect the current views, models, and assumptions of AGS, and are subject to various risks and uncertainties that cannot be predicted or qualified and could cause actual results in AGS's performance to differ materially from those expressed or implied by such forward looking statements. These risks and uncertainties include, but are not limited to, the ability of AGS to maintain strategic alliances, unit placements or installations, grow revenue, garner new market share, secure new licenses in new jurisdictions, successfully develop or place proprietary product, comply with regulations, have its games approved by relevant jurisdictions and other factors set forth under "Risk Factors" in the registration statement on Form S-1 and its annual report on Form 10-K filed with the Securities and Exchange Commission on May 7, 2018. All forward-looking statements made herein are expressly qualified in their entirety by these cautionary statements and there can be no assurance that the actual results, events or developments referenced herein will occur or be realized. Readers are cautioned that all forward-looking statements speak only to the facts and circumstances present as of the date of this press release. AGS expressly disclaims any obligation to update or revise any forward-looking statements, whether because of new information, future events or otherwise.
Source: AGS
Scout Gaming launching record €100,000 Fantasy tournament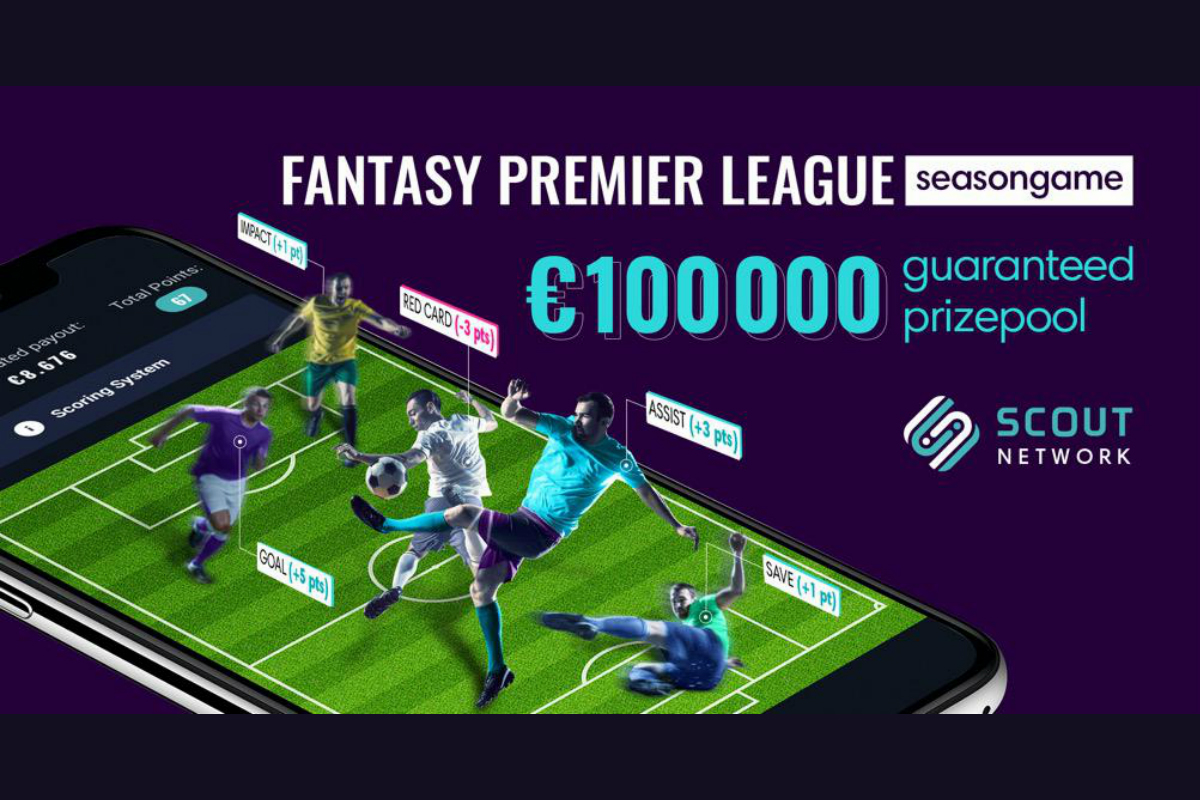 Reading Time:
2
minutes
Scout Gaming has for the upcoming English Premier League launched a fantasy tournament with a minimum guaranteed prize pool of €100,000. The tournament is available via partners on the Scout Gaming Network and is the highest ever prize pool on European Fantasy Football. It's the first time participants will be able to win as much as 1000 times their entry fee, with one lucky winner being able to take home €20,000.
"We are offering our partners an opportunity to be the first in the world to offer six digit prize pots on Fantasy Premier League. Increased interest in our product as well as upcoming clients launches has made this a possibility", comments Product Operations Officer, Bjorn Fjellby of Scout Gaming
In connection to World Cup, Scout Gaming offered a 30,000 prize on the season game, a record at the time. Increased momentum and client activity during the World Cup has generated the possibility to increase the prize pots.
"Bethard has high hopes for our new Fantasy Sports Product from Scout. For sport fans, it is a great way of proving your knowledge about the game that excites you. We are very happy to be included in the record breaking guaranteed tournament going on for the entire 18/19 Premier League season" comments Frederik Iversen, Product Manager of Bethard".
About Scout Gaming Group:
Scout Gaming Group is a licensed and regulated provider of B2B Daily Fantasy Sports and pool betting. The company offers a flexible and customizable network based Fantasy Sports solution with support for most sports and leagues through an in-house StatCenter which also provides real-time information to players. Local sports can be provided on request. The Group has approximately 60 staff and is headquartered in Stockholm, Sweden with development and operations in Bergen, Norway and Lviv, Ukraine. Sales, support and product management is handled from the office in Malta.
ASTRI and Cyberport partnership seeks to facilitate unleash great potential for AI and Blockchain start-ups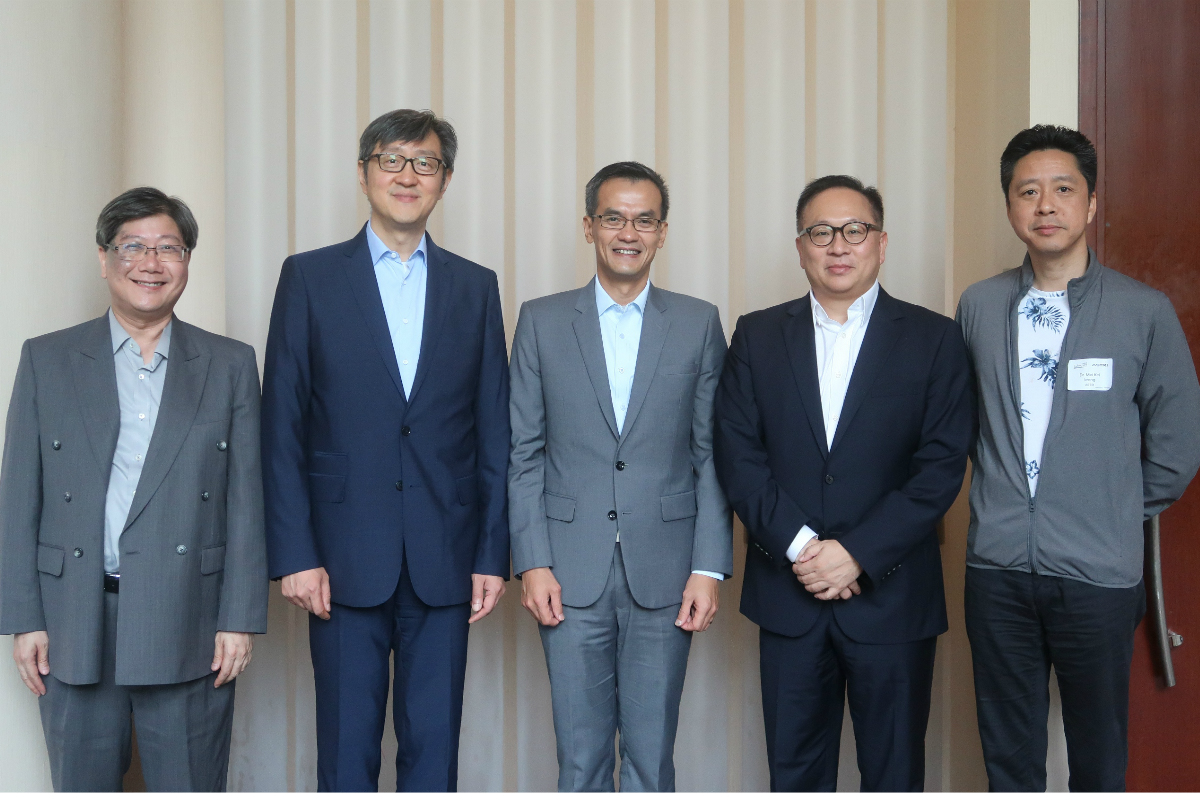 Reading Time:
3
minutes
HONG KONG, July 17, 2018 – Hong Kong Applied Science and Technology Research Institute (ASTRI) and Cyberport, the digital tech community comprising over 1,000 technology companies, partnered for the 'ASTRI Technovation Day' — aiming to introduce ASTRI to the Cyberport tenant companies, particularly the technology start-ups in FinTech, Blockchain, HealthTech and Artificial Intelligence (AI). Through events like this, ASTRI hopes to develop the connection with the technology start-up community and provide necessary support to them. Held yesterday at Cyberport, the ASTRI Technovation Day had a clear mission of fostering collaborations, boosting technological capabilities, sharing useful information about funding resources, and updating participants on ASTRI's technology partnership models. Over 40 start-ups took part in the event which also included insightful sessions on Blockchain Applications, Artificial Intelligence (AI) and Data Analytics, along with a facilitated business matching session for AI and Blockchain stream start-ups.
Mr Hugh Chow — ASTRI's Chief Executive Officer and Mr Peter Yan — Chief Executive Officer of Cyberport talked about the common goal shared by their respective organisations — enabling Blockchain and AI stream start-ups to unleash a world of potential. Commenting on the initiative, Mr Chow said, "Through this event, ASTRI seeks to provide a platform for innovation catalysts to connect with innovation drivers — helping the ecosystem to collectively maximise the impact of our endeavours." Conscious that it is unusual for an R&D institution to disseminate to other technology developers, Mr Chow added that "ASTRI aims to act as a Technovation facilitator. As we all know, together we always achieve more."
"I am glad that Cyberport is working closely with ASTRI on this event that aligns with Cyberport's key cluster focus of AI, blockchain and big data. This will be highly beneficial to Cyberport's tech community in gaining inspiration to enhance their product development. With a community of over 1,000 digital tech companies, Cyberport is keen to work with partners like ASTRI to accelerate their growth and development to create impact on our society. I look forward to more collaboration with ASTRI in the coming future," expressed Mr Yan, CEO of Cyberport.
ASTRI remains committed to its mission of enhancing Hong Kong's global competitiveness with the power of technology, working as an important facilitator of Hong Kong's I&T development. Technology start-ups play a vital role in Hong Kong's role in its global I&T aspirations. Hong Kong not only boasts one of the most vibrant start-up ecosystems in the world, but also consistently ranks at the top league of global innovation and business competitiveness rankings. ASTRI recognises its responsibility to better understand what rising technology entrepreneurs need, and to share technological and funding related information that they might find useful.
The focus of various sessions during the ASTRI Technovation Day was on Blockchain, Artificial Intelligence, Data Analytics, Healthcare Technologies and Cybersecurity. The event has been a collective effort from ASTRI and Cyberport as part of their common goal to cultivate talents to help turn Hong Kong's information technology aspirations into reality, and to help build a thriving, innovation-led economy.
About ASTRI:
Hong Kong Applied Science and Technology Research Institute Company Limited (ASTRI) was founded by the Government of the Hong Kong Special Administrative Region in 2000 with the mission of enhancing Hong Kong's competitiveness in technology-based industries through applied research. ASTRI's core R&D competencies in various areas are organised under seven Technology Divisions, namely Communications Technologies, Electronics Components, Mixed Signal Systems IC, Advanced Digital Systems, Optoelectronics, Security and Data Sciences, and Intelligent Software and Systems. Five areas of applications including financial technologies, intelligent manufacturing, next generation network, health technologies, and smart city are identified for major pursuit. For further information about ASTRI, please visit www.astri.org.
Source: Hong Kong Applied Science and Technology Research Institute (ASTRI)
Smarkets smashes records during World Cup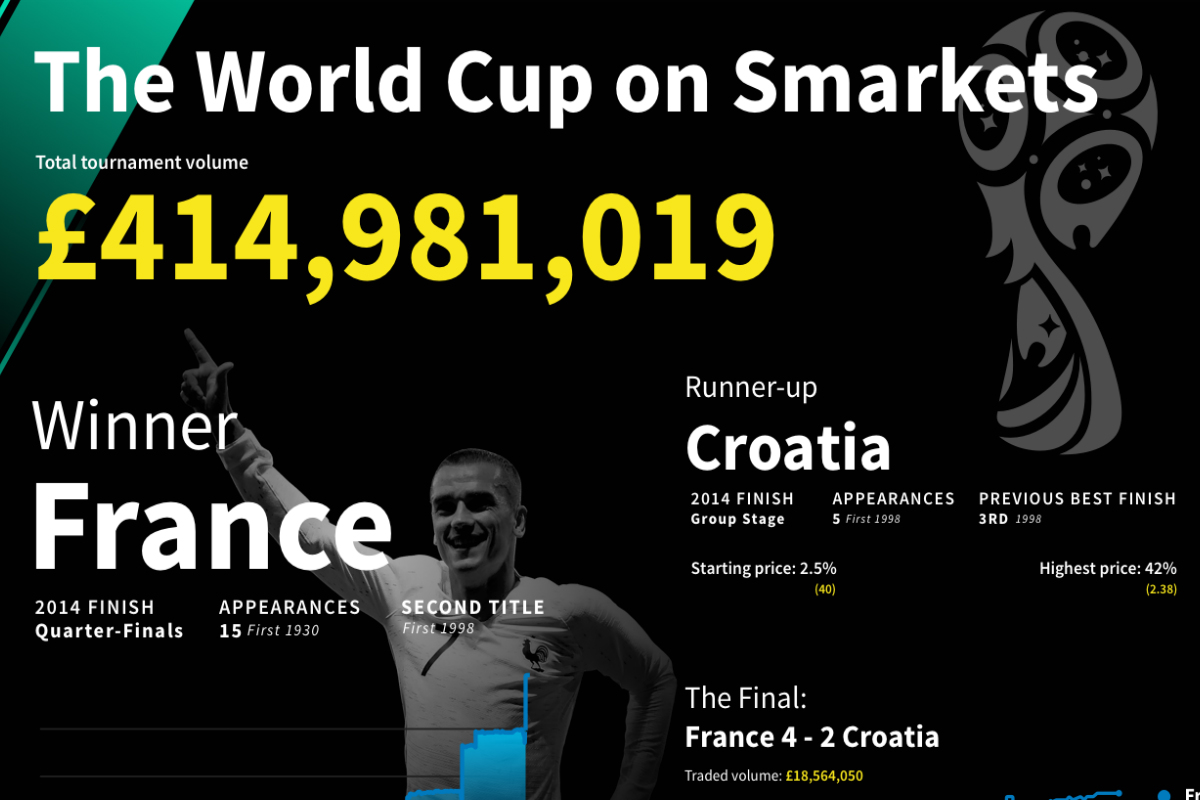 Reading Time:
2
minutes
World Cup market trading of over £400m on the Smarkets exchange 
A record £652m site-wide transaction volume in a month period (June 14 – July 15)

£19.6m placed on England v Sweden – now our highest-ever traded football match

The 2018 FIFA World Cup spectacularly
broke new records
for trading on the Smarkets exchange.
Four years ago, Brazil 2014 proved to be a major turning point for the company and Russia 2018 has the potential to be the same.
The £415m traded on the World Cup equalled 64% of volume across the site, as a record £652m was dealt during the month period of June 14 through to July 15.
England's quarter-final tie with Sweden became our most-traded football game ever with £19.6m in volume across our different match markets, going ahead of the Champions League final between Real Madrid and Liverpool two months ago (£18.1m). The final between France and Croatia would've also pipped the previous record as it saw £18.6m placed on the match.
Smarkets CEO Jason Trost said: "The last World Cup in 2014 proved to be a real turning point for the company and we've come so far in that time. To see record volumes and the platform perform seamlessly was a very proud moment for me as CEO.
"Our investment in a combination of out-of-home advertising and creative customer offers had a real impact and bodes well for an exciting second half of the year, especially with club football returning in less than a month's time."
About Smarkets
Launched in 2010, Smarkets is one of the world's leading betting exchanges that makes trading on events secure, efficient and exciting. Headquartered in London, the company was founded by a team of finance and software engineering professionals and is backed by Passion Capital and Deutsche Telekom. The Smarkets exchange has processed over £5 billion worth of transactions for customers across the company's licensed and regulated markets. The Smarkets group comprises of Smarkets Limited, a software development company, Smarkets Malta, operator of the Smarkets betting exchange, and Hanson Applied Sciences, a liquidity provider. For more information, visit 
http://www.smarkets.com