Sportsbet.io and All Football App in Landmark Partnership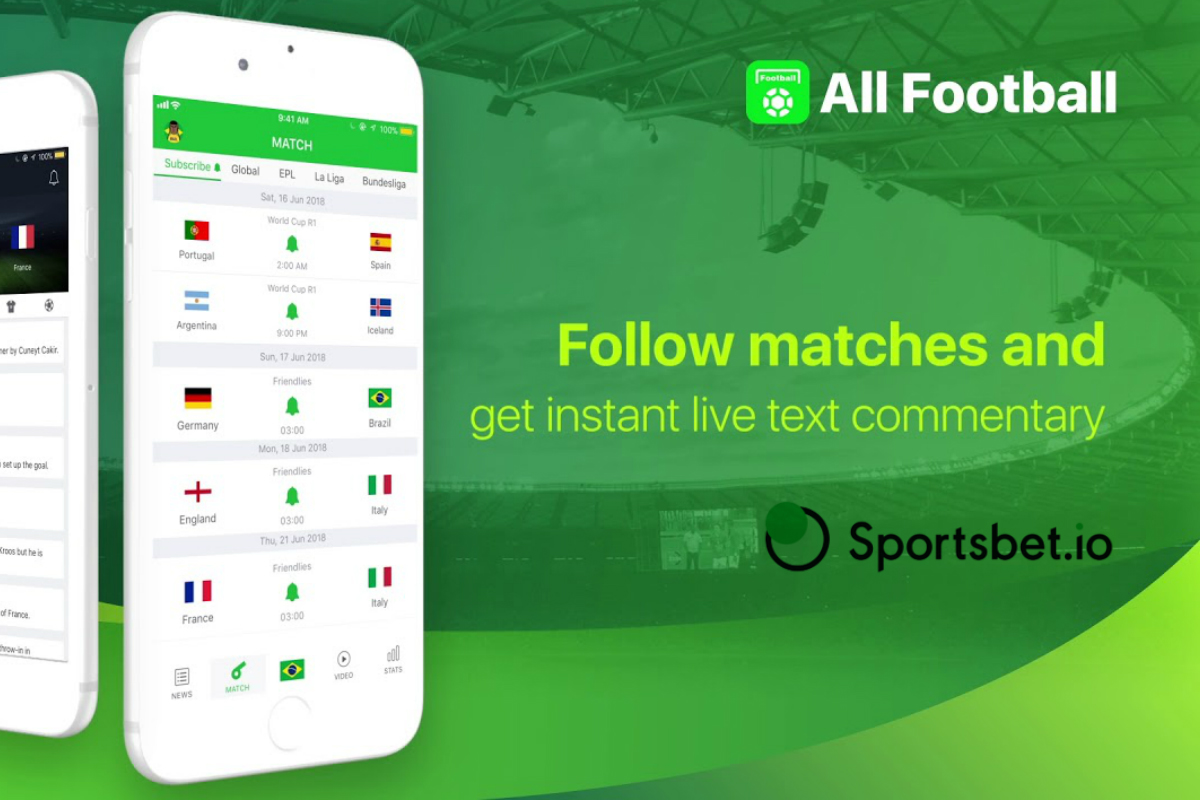 Reading Time:
2
minutes
Ground-breaking integration sees innovative operator accept SOC Coin in yet another industry-first move
20th June, 2018 – Sportsbet.io, the leading Bitcoin-led sportsbook, has agreed a deal with popular football app All Football that will see the operator accept bets in All Football's dedicated cryptocurrency, SOC coin.
The All Football app provides the very latest news and statistics from the world of football to an impressive global audience of over five million international users on its English-language version alone.
Now, the app's users will be able to use the SOC coins, which they either won or bought within the All Football app, to wager on Sportsbet.io.
Featured in the top 10 applications in its category in more than 30 countries, All Football has proved to be a massive hit, recently announcing Argentina star Sergio 'Kun' Aguero and Belgium star Eden Hazard as official ambassadors.
Tim Heath, CEO of The Coingaming Group, said: "All Football is one of the world's most popular apps with a highly engaged community of millions. We're extremely happy to be working with All Football and welcoming SOC coin users to Sportsbet.io.
"We make every move with the customer in mind and at the centre of our universe. Accepting SOC coin means that All Football users around the world can now easily enjoy fun, fast and fair betting with Sportsbet.io."
James Shawn, COO at All Football, said: "All Football has built the most dedicated football community in the world, and SOC coin has been embraced by these users, with millions of dollars in SOC trading on crypto exchanges every day.
"By partnering with Sportsbet.io, our users can now use SOC coins to wager on the World Cup and hundreds of other sporting events every day. We have been massively impressed by the user experience at Sportsbet.io and we are certain it will prove immensely popular among our community."
Alongside this landmark integration, Sportsbet.io went live with its World Cup Centre, an extremely competitive and complete one-stop shop for punters to keep up with and bet on all the action from Russia.
Sportsbet.io's recent launches, such as the ground-breaking new Twitch-based football show, 'Your Road To Glory', have proven the operator is serious about pushing the expectations of a crypto sportsbook.
Follow all the Sportsbet.io action on:
Twitch: @sportsbet_io
Twitter: @Sportsbet_IO
Facebook: www.facebook.com/sportsbetio
About Sportsbet.io:
Founded in 2016 as part of the Coingaming Group, Sportsbet.io is a leading bitcoin-led sportsbook operator.
Sportsbet.io has an expansive, quality betting product across all major sports and eSports, offering more than 350,000 pre-match events per year, as well as comprehensive in-play content. It also provides innovative markets such as player prop bets for soccer, American football and basketball, and is the only bitcoin-led sportsbook to provide live streaming across all major sports.
Sportsbet.io prides itself on its secure and trustworthy betting service, with withdrawal times of around 1.5 minutes amongst the fastest in the industry.
For more information about Sportsbet.io, please visit https://sportsbet.io.
Lotto Warehouse strikes landmark deal with Betsson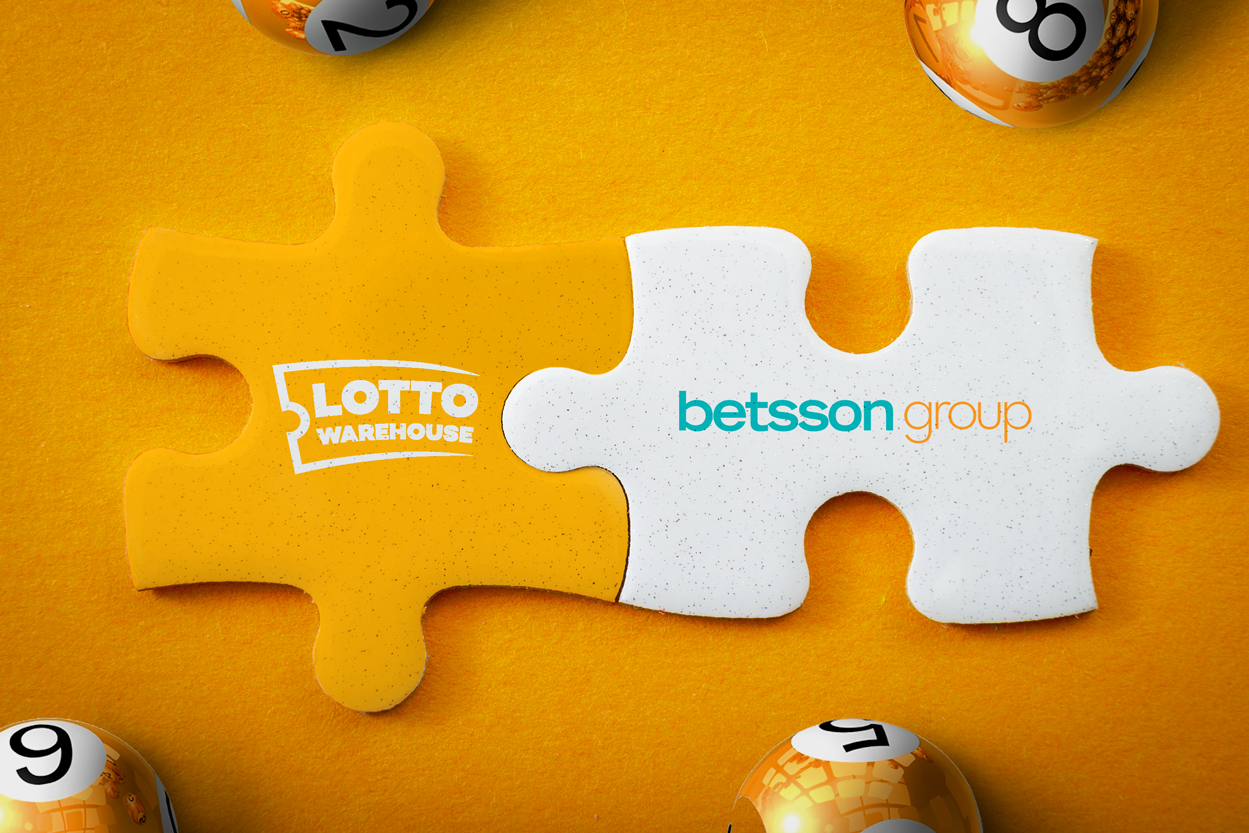 Reading Time:
2
minutes
The Betsson family of brands will soon offer its customers access to the world's biggest and best lottery jackpots, perfectly complementing their extensive portfolio of Sports Betting, Casino, Poker, Bingo and other games.
This deal is truly a significant one for Lotto Warehouse as it sees the Nasdaq Stockholm listed company, and one of the largest companies within the European iGaming industry, embracing the potential of the lottery vertical.
Lotto Warehouse CEO Thomas Biro said: "Betsson are a hugely respected operator and we are pleased they saw the great potential of our offering."
"We wanted to revolutionise one of the oldest gaming industries whilst giving players the opportunity to dream big. Today's players are discerning ones – they want choice and they want customization. Lotto Warehouse offers all that and more by breaking down borders and offering the world's biggest lotteries in one place."
Mark Adams, General Counsel for The Multi Group, "Absolutely delighted that we have reached an agreement to provide services to Betsson Group. Both the legal and commercial teams have done an outstanding job to bring this deal together."
Joey Hurtado, Head of Gaming for Betsson Group added: "After a thorough search and review of different lottery providers, we felt that Lotto Warehouse's great UI, excellent offering and outstanding business models were the best fit for Betsson Group and our players."
Lotto Warehouse are a B2B Lottery Betting provider for the iGaming industry. They are licensed by both the Malta Gaming Authority and the British Gambling Commission and offer operators the chance to add a catalogue of the world's biggest lottery betting products to their platforms, with all higher tier payouts protected by their unique jackpot indemnity insurance model. They are a subsidiary of New York Stock Exchange listed online sports lottery service provider 500.com (NYSE: WBAI) and their extensive client list now also proudly includes Betsson.
If you too want to learn more about this exciting new vertical that you can offer your customers, why not set up a meeting with Lotto Warehouse at Sigma by email to info@lottowarehouse.com. It's time to let your customers dream big!
UK Gambling Commission appoints Dr Anna van der Gaag as Chair of the Responsible Gambling Strategy Board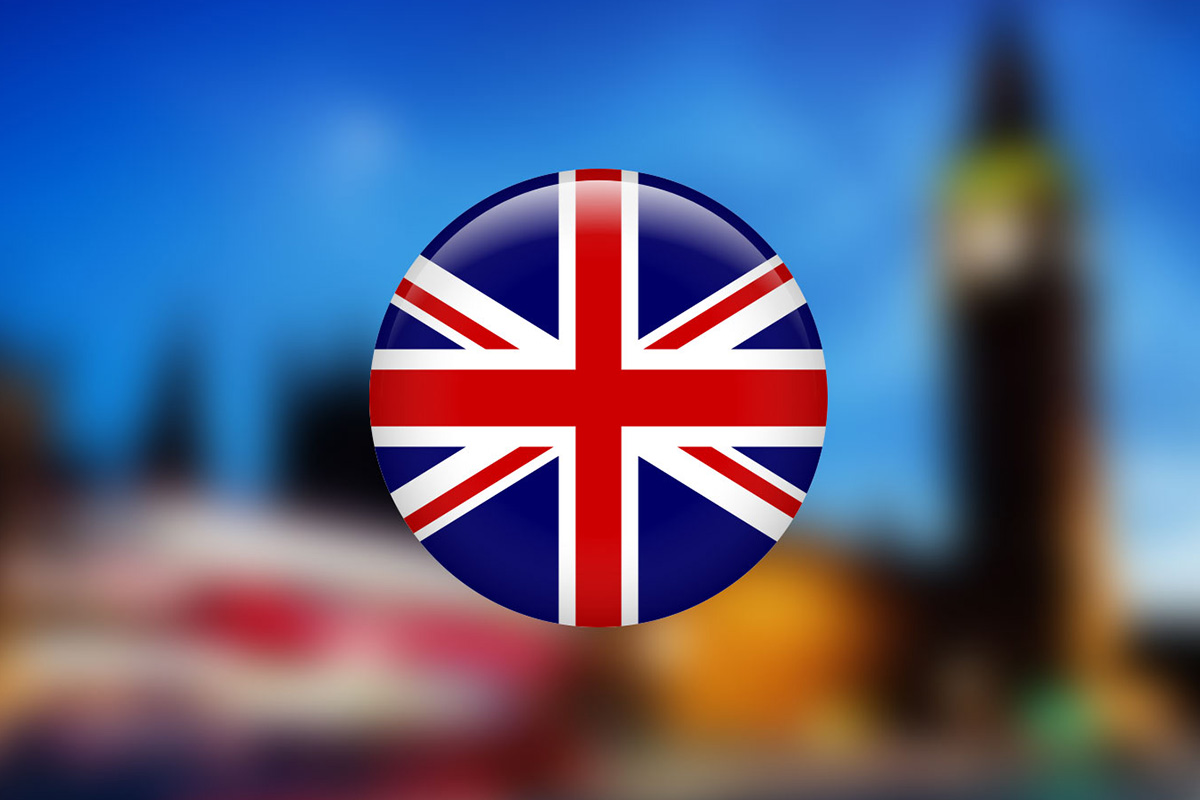 Reading Time:
2
minutes
Dr. Anna van der Gaag CBE has been appointed as the new Chair for the Responsible Gambling Strategy Board (RGSB) – the Gambling Commission's expert advisors on the research, education and treatment required to reduce gambling-related harms.
Anna will join RGSB as a member with immediate effect and will take on the role of Chair to succeed Sir Christopher Kelly, whose term as RGSB chair comes to an end in March 2019. Anna is a Visiting Professor of Ethics and Regulation at the University of Surrey and she's held regulatory roles in the health, social care and legal sectors. Anna also has a particular interest in how regulators can be proactive in the prevention of harm.
Bill Moyes, Gambling Commission Chair said: "It is with pleasure that we announce Dr Anna van der Gaag as the new Chair of RGSB. She brings with her a wealth of experience in health, social care and the prevention of harm that will be an asset in advising on how to implement the next National Strategy, which will launch in April 2019 and on which we will shortly be consulting."
Dr Anna van der Gaag, speaking about her appointment said: "Gambling-related harms are increasingly recognised as a public health issue requiring robust collective action. I am thrilled by this opportunity to join a team with such a passionate commitment to understanding and reducing harms and raising awareness of the personal and societal costs that can arise from gambling activities."
Sir Christopher Kelly said: "I am delighted to welcome Dr Anna van der Gaag as my successor. Anna's strong background in research and regulation provides a solid foundation to provide authoritative advice on the next strategy and to achieve our aim – to reduce the impact of gambling-related harms, especially among the most vulnerable."
Formerly Chair of the Health and Care Professions Council, she is a non-executive director at Health Education England and the Kent Surrey and Sussex Academic Health Science Network and a founding member of the Q Community, a quality improvement network led by the Health Foundation. She was awarded the CBE for services to health and care in 2015.
Zeal Network SE Announces Takeover Offer For Germany's Largest Private Digital Lottery Broker Lotto24 AG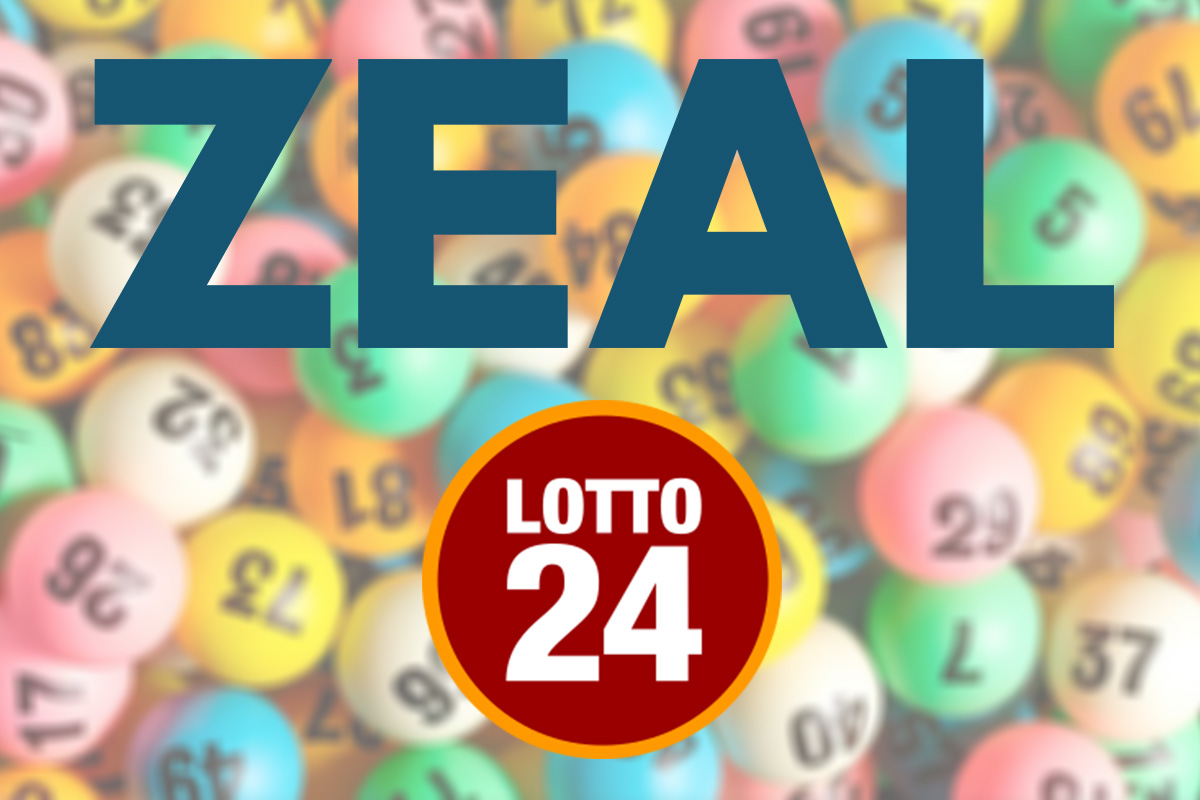 Reading Time:
5
minutes
The transaction will create a digital lottery group with currently more than 5 million combined customers globally, current combined billings of about EUR 500 million, and a diverse international footprint
The combined group will build on the existing position of Lotto24, discontinue the German secondary lottery business of Tipp24 and transform it to a locally licensed online broker. The companies jointly aim to accelerate growth of online brokerage in the EUR 8.7 billion German lottery market
The all-share takeover delivers significant benefits for shareholders with expected cost synergies of EUR 57 million per year, strong future cash generation, and a reduced risk profile
The transaction strengthens the German lottery market and returns to federal states and their lottery beneficiaries
ZEAL expects to offer one new ZEAL share for ca. 1.6 Lotto24 shares, reflecting the ratio of the volume-weighted average prices of ZEAL and Lotto24 shares over the past three months
ZEAL has secured irrevocable commitments to accept the offer from major shareholders representing approximately 65% of Lotto24 shares
ZEAL Network SE ("ZEAL") announced an all-share voluntary takeover offer for Germany's largest private digital lottery broker, Lotto24 AG ("Lotto24"). On completion, the transaction will create a digital lottery group with currently more than 5 million combined customers globally, current combined billings of about EUR 500 million, and a diverse international footprint.
In the context of the deal, and consistent with its renewed strategy to de-risk its business model and focus on locally-licensed businesses, ZEAL intends to transform its German secondary lottery business into a locally licensed online brokerage model after reacquiring control of its myLotto24 and Tipp24 subsidiaries and, in due course, to relocate ZEAL to Germany. The transaction will significantly strengthen the German lottery market and expand returns to federal states and their lottery beneficiaries.
A strong platform for accelerated growth and shareholder value creation
The transaction combines the strong balance sheet, high-quality loyal customer base, and technological capabilities of ZEAL with the proven expertise of Lotto24 in the German lottery brokerage market. The enlarged Group will be in a unique position to accelerate online brokerage growth in the German lottery market.
The Group will also continue to pursue its international growth ambitions, building on the existing, diverse international portfolio (UK, Ireland, Spain, Norway, and Netherlands) and global development pipeline of ZEAL, with the aim of creating long-term growth and sustained shareholder and customer value.
ZEAL believes that the change to its business model in Germany will deliver significant benefits to ZEAL shareholders in the medium term as a result of reduced operational, tax and regulatory risk as well as improved growth potential. As part of the business model change, ZEAL has taken the decision to discontinue certain products and to focus on less volatile brokerage income in the German market, resulting in net annual run-rate revenue dis-synergies of ca. EUR 107 million, which is expected to be compensated for over time through accelerated growth of the enlarged Group. The combination with Lotto24 is also expected to deliver annual run-rate cost synergies of c. EUR 57 million through greater platform efficiencies and significant reductions in other operational costs. Further details of these revenue dis-synergies and cost savings are set out in Appendix A to this announcement.
In addition, ZEAL management has identified further cost savings of approximately EUR 4 million, which do not arise as a consequence of the transaction and sees additional potential future upside.
Dr Helmut Becker, CEO of ZEAL, said:"ZEAL will reunite with Germany's largest digital lottery broker. We will have a significantly enlarged, loyal customer base, strong technology and marketing platforms, and an exceptionally experienced team. Together with our plans to regain control of Tipp24 and transform its German business models, this puts us in an excellent position to accelerate online growth in both the EUR 8.7 billion German lottery market and EUR 270 billion global lottery sector – as a locally-licensed broker, licensed operator, and lottery investor. This transaction is good for shareholders, good for customers, and good for the German federal states and their lottery beneficiaries. We have held initial, constructive conversations with Lotto24 and look forward to further engaging with the management to achieve a successful combination of the businesses. We also look forward to a successful and constructive cooperation with Germany's state lotteries and invite all shareholders to join us on this journey."
Since its IPO on the Frankfurt Stock Exchange in 2012, Lotto24 has grown rapidly. In 2017, Lotto24 generated billings of EUR 220.7 million and revenues of EUR 25.2 million. In October 2018, Lotto24 upgraded its full year guidance, anticipating billings' growth of between 38% and 43% for 2018. In the first nine months of 2018, the company increased billings by 43% to EUR 235.9 million, revenues grew almost 50% to EUR 28.1 million, and the total number of registered customers rose by 36% to 2.04 million.
ZEAL has nearly two decades' experience as an online lottery operator, reseller and investor. In 2017, ZEAL delivered billings of EUR 280.5 million and revenues of EUR 134.3 million. In the first nine months of 2018, billings increased 5% to EUR 212.4 million, revenues rose by 19% to EUR 111.2 million, and the number of new customers grew by 54%, taking the total number of registered customers of the Group to more than 3.5 million.
Transaction supported by major Lotto24 shareholders
ZEAL will offer Lotto24 shareholders the opportunity to exchange their Lotto24 shares for shares in ZEAL. The offer consideration will reflect the ratio of the volume-weighted average share prices of both Lotto24 and ZEAL over the past three months before announcement of the transaction. Subject to the final determination of the minimum prices required by law and the final terms set forth in the offer document, ZEAL intends to offer one new ZEAL share as consideration in exchange for each ca. 1.6 tendered shares of Lotto24. Independently of the offer, ZEAL expects to pay an ordinary interim dividend ofEUR 1.00 by year-end 2018.
In a clear statement of shareholder support for the deal, ZEAL today entered into irrevocable tender agreements with major shareholders of Lotto24, namely with Günther Group, Working Capital and Jens Schumann. They represent approximately 65% of the shares and voting rights in Lotto24. By entering into the tender agreements, these shareholders have undertaken to tender their shares in Lotto24 into the offer.
Jonas Mattsson, Chief Financial Officer of ZEAL: "We believe this deal creates significant value for ZEAL and Lotto24 shareholders. The future growth prospects, significant reduction of regulatory risk and the related uncertainties, and EUR 57 million of annual cost synergies make the combined group a highly attractive long-term investment proposition. With our shared history, we are confident of achieving a seamless integration of both companies. Weencourage all holders of Lotto24 and ZEAL shares to follow the major shareholders and take part in the offer."
The offer will be made in accordance with the conditions to be set forth in the offer document, among others a minimum acceptance rate of 50% plus one share of Lotto24. Further details of the offer and its terms, including the acceptance period, will be contained in the offer document. ZEAL expects that the offer document will be published on the website www.zeal-offer.com at the beginning of 2019.
An extraordinary general meeting of ZEAL is expected to be held at the end of December 2018, at which ZEAL will ask its shareholders to approve the offer, including the acquisition of Lotto24 shares from certain members of the Supervisory Board of ZEAL or persons connected with them, and authorise the Executive Board to allot a number of shares as required to fund the offer. As Günther Group has made it a condition to its tender agreement with ZEAL that it will not, as a consequence of the offer, be subject to a legal obligation to make a general offer for the shares in ZEAL which it does not own at that time, ZEAL will furthermore propose a resolution to its shareholders (other than Günther Group and persons acting in concert with Günther Group) to approve the waiver of such obligation granted by the Panel on Takeovers and Mergers. The ZEAL shareholder approvals will be a condition for ZEAL to publish the offer document.
Discussions with the German gambling regulatory body about the future licensing arrangements for the enlarged Group have already been initiated. ZEAL expects to complete the transaction in the first half of 2019.