Sportsbet.io set for record 20,000 Bitcoin World Cup turnover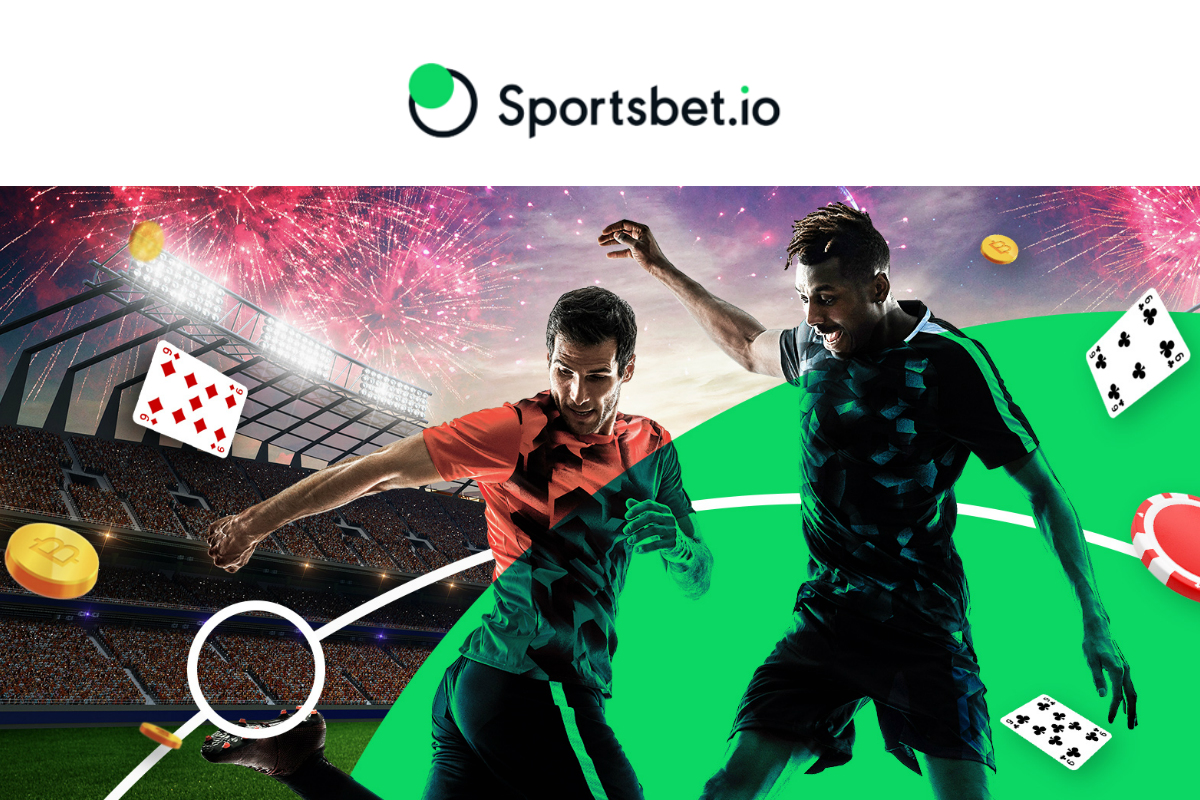 Reading Time:
2
minutes
€100 million tournament turnover would be biggest return in crypto betting history
28th June, 2018 – Sportsbet.io is predicting record turnover of more than 20,000 Bitcoin (€100 million) in World Cup bets on its leading Bitcoin-led sportsbook after taking more than 9000 BTC (€46m) at the halfway stage of the tournament.
With the tournament on the verge of the knockout stages with 44 games played and 20 to go including several crunch group fixtures, Sportsbet.io continues to be a hive of activity with crypto punters backing their respective nations in their droves.
This year's tournament is the first to allow global customers to bet on football using both cryptocurrency and fiat money on the site across several denominations including euros.  Sportsbet.io customers are relishing the opportunity with the sportsbook offering a huge selection of markets to suit every player's tastes, plus the extensive World Cup offering which includes daily bet boosts, outright and casino offers.
Sportsbet.io has multiple winners Brazil and Spain, the silky-skilled masters of tiki-taka soccer, down as joint favourites to lift the coveted gold trophy in two weeks' time.
Brazil, Spain and Germany dominate the outrights market and are the three best backed nations with crypto punters. Almost 50% of the money has so far been placed on the joint favourites with Germany in third place with just under 10% of total outright bets.
Pre-live singles bets have been the most popular according to Sportsbet.io traders, with Germany versus Sweden, Brazil versus Switzerland and this week's controversial VAR Group B decider pitting Iran against Portugal, the three most backed matches in the tournament so far.
Sportsbet.io's Asian handicap markets and new cash out function have also proven extremely popular among bettors. Belgium versus Tunisia saw the biggest World Cup win so far, the lucky bettor seized the opportunity with a handicap bet of -1.5 and came away with a cool win of €178,749.
Joe McCallum, Director of sportsbook at Sportsbet.io, said: "This tournament has been way above our expectations both in terms of the nail-biting action and VAR controversy on the pitch and how quickly customers are taking to betting in Bitcoin across the site.
"This is the first crypto betting World Cup, and if the first half of the tournament is anything to go by then we are expecting even more pulse-racing excitement in the weeks to come."
About Sportsbet.io:
Founded in 2016 as part of the Coingaming Group, Sportsbet.io is a leading bitcoin-led sportsbook operator.
Sportsbet.io has an expansive, quality betting product across all major sports and eSports, offering more than 350,000 pre-match events per year, as well as comprehensive in-play content. It also provides innovative markets such as player prop bets for soccer, American football and basketball, and is the only bitcoin-led sportsbook to provide live streaming across all major sports.
Sportsbet.io prides itself on its secure and trustworthy betting service, with withdrawal times of around 1.5 minutes amongst the fastest in the industry.
For more information about Sportsbet.io, please visit https://sportsbet.io
BetConstruct announces the launch of its blockchain solution Fasttoken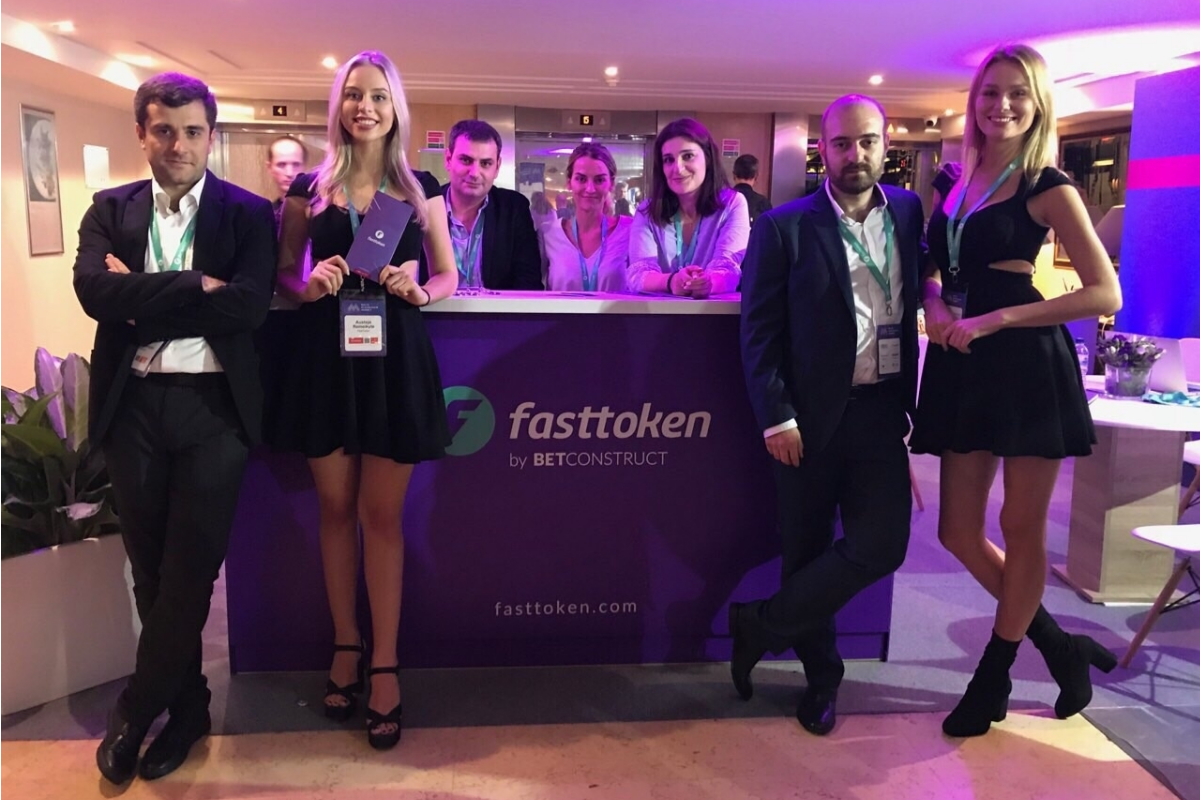 Reading Time:
1
minute
On November 1 – 2 during the Malta Blockchain Summit BetConstruct presented its blockchain technology-based solution Fasttoken.
Fasttoken is the first all-in-one, fully decentralized and Ethereum based blockchain solution, which provides 100% transparency, security and fairness to all involved parties – players, game providers, operators and affiliates. The system is built on a user-friendly interface, which ensures its simplicity and availability.
"As a result of more than 15 years of experience in the iGaiming industry and our work, we have gained hundreds of loyal partners, many of whom are already preparing to recognize Fasttoken as their cryptocurrency," said Vigen Badalyan, founder and CEO of the company.
BetConstruct's cryptocurrency project Fasttoken gives a possibility to perform a variety of transactions within the vast network of BetConstruct, that is to make transfers, run blockchain applications, as well as use them for the overall gaming package available on the company's and partner's websites. Blockchain Casino, which is a completely innovative solution on the market, will soon be available for the offer.
Fasttoken presents its latest tech breakthroughs at Malta Blockchain Summit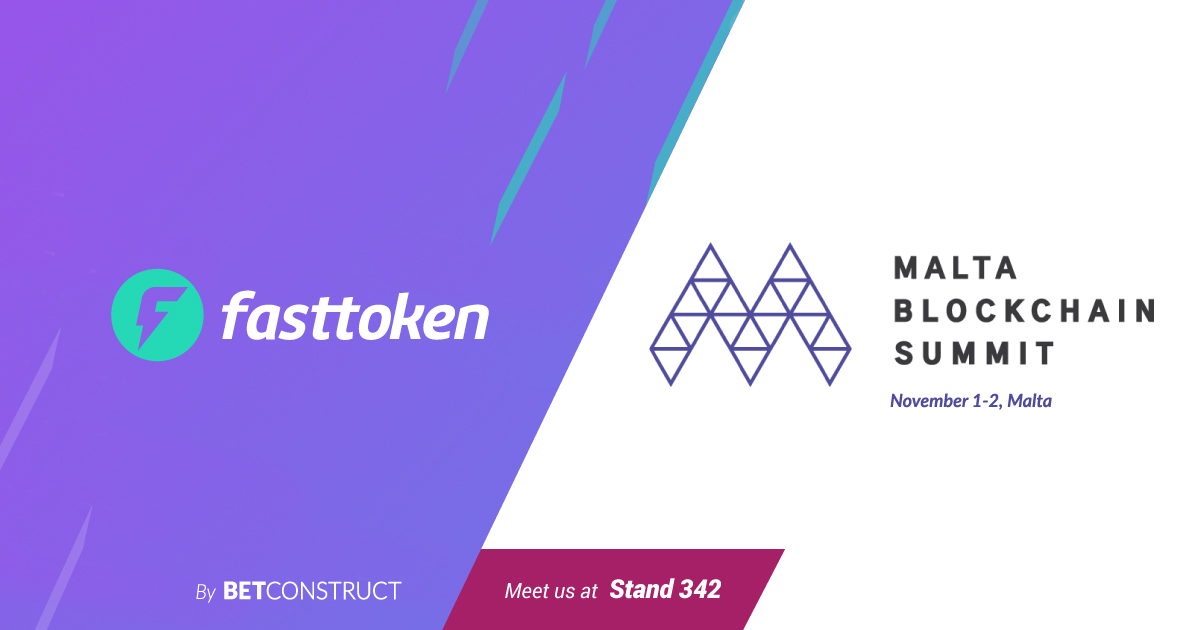 Reading Time:
1
minute
Fasttoken, a blockchain solution by BetConstruct, is going to present one of its latest solutions in the gaming space during the Malta Blockchain Summit happening on November 1-2.
Fasttoken is the first all-in-one betting and wagering solution, fully decentralized and based on Ethereum blockchain which provides 100% transparency, security and fairness to all involved parties – players, game providers, operators and affiliates.
Utilizing Ethereum's second layer scaling technologies, our solution enables decentralized, provably fair gaming and verifiable RNG across all verticals, guaranteeing exciting, lightning-fast and unforgettable gaming experiences. The second layer scaling tech allows us to minimize transactions costs, eliminate latency and lag inside a gaming session and boost scalability indefinitely, by moving the actual gaming process of the main chain.
"Trust takes years to build up, and seconds to lose. That is why today we are building the casino of the future. By applying blockchain solutions in gambling, we deliver an exclusive chance to enjoy wagering without the sine qua non of the trust factor." – said Vigen Badalyan, BetConstruct Founder and CEO.
Given all this, our solution doesn't compromise the security, transparency or fairness of any aspect of any game, at any point in time. Once a gaming session ends, players have an option to audit every spin, revealed card or event for fairness.
Moreover, players can enjoy multiple games simultaneously, just like they do in centralized casinos today. Also, they have the option to play all decentralized games directly through their wallets using MetaMask, meaning that nobody has to trust the casino with their funds – the way a truly decentralized casino is meant to operate.
Fasttoken is an innovative secured-identity platform solution providing its users a powerful digital wallet where they can safely store their personal and financial data using the blockchain-fueled network.
In blockchain we trust: why the leading online-casinos adopt 'trustless' RNGs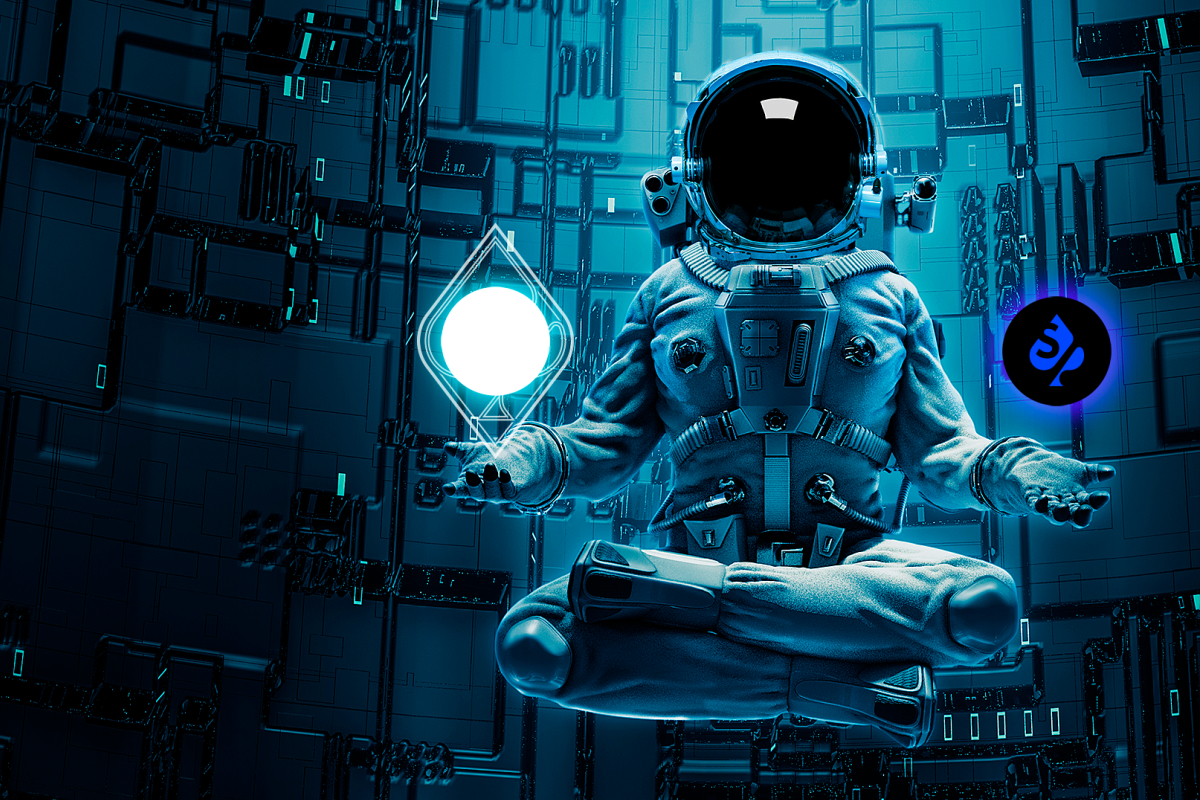 Reading Time:
3
minutes
The revolution was not evident at first, but the blockchain technology is rapidly finding critical applications beyond cryptocurrency. Two industries that have been in dire need of innovation are the gaming and gambling industry. Blockchain technology and cryptocurrencies have been able to connect with both sectors at a deeper level tackling a long-daunting problem – transparency of a transactions.
One of the most significant challenges associated with traditional online casinos is that essential data, such as gaming results, winnings, payouts, and more info, is deliberately kept away or partially concealed from public scrutiny. Due to this fact, lots of users have lost faith in the industry and have shifted to casual gaming or other opportunities. The integration of blockchain technology is expected to solve these frictions that the online casino community has been facing since the gambling business was introduced to the internet.
However, why is the blockchain technology an A-list topic? For consumers, it adds a layer of trust because it promotes a way of allowing interaction without intermediaries. As an auditable and verifiable data storage system, it can record players' moves while ensuring that the data is protected yet valid on an open ledger. For developers and entrepreneurs registering every movement of the players automatically opens up a whole new world of possibilities.
Casinos looking into implementing the blockchain gambling are an entirely new breed of online businesses which are fully decentralized, with no third-party verifying transactions. Thus, it enables a fair and transparent system for the online casino industry which could trigger getting back the old users and potentially foster the expansion of a new clients network. Implementing blockchain technology is a need of the time as users want to know the game is fair and they have a legitimate chance to win.
One of the industry leaders, BitStarz, is already using the Provably Fair System, which is a perk of implementing blockchain technology inside casino operations. SP8DE offers the ready-made solution, so businesses do not need to waste more time and resources investing in its development as it comes in a package that is easy to enact and at an affordable cost.
Yet, the major issue with the industry is the lack of trust with the random number generator (RNG). This represents a crucial aspect of ensuring the fairness of the game. A significant drawback of the industry is that users believe the numbers are not randomly generated which consequently led to widening the gap between the business and its consumers.
Blockchain developers have been looking into various breakthroughs to this problem, and there are not lots of projects which came up with a viable solution. A decentralized RNG is a Provably Fair system because part of the hash is generated by the client's side and part by the node. The computation process becomes complex and difficult to hack or set to hack. This way, by adding more variables to the creation of the random numbers, SP8DE's platform can easily generate millions of random numbers that could cover the needs of the industry and the providers.
The team developed a protocol that is combining off-chain and on-chain RNGs which can be easy to implement not just for casino providers, but for other industries as well such as gaming and many others. The numbers are generated on a blockchain network which makes it impossible to corrupt any transaction, thus ensuring the transparency and fairness that casino business needs to survive. SP8DE believes that RNG is more than just a set of random numbers as they are pioneering a platform that sells trust in times when innovation is the answer.
In the end, we need to see technology as an incremental process. The Internet had casinos connected to the full world, but the technological advancements stagnated ever since. Blockchain represents the revolution for many industries, and especially for the casino one. It reiterates the need for building systems that can ensure trust, transparency, and safety of transactions and information.