Cashbet signs exclusive landmark agreement with Cryptomillionslotto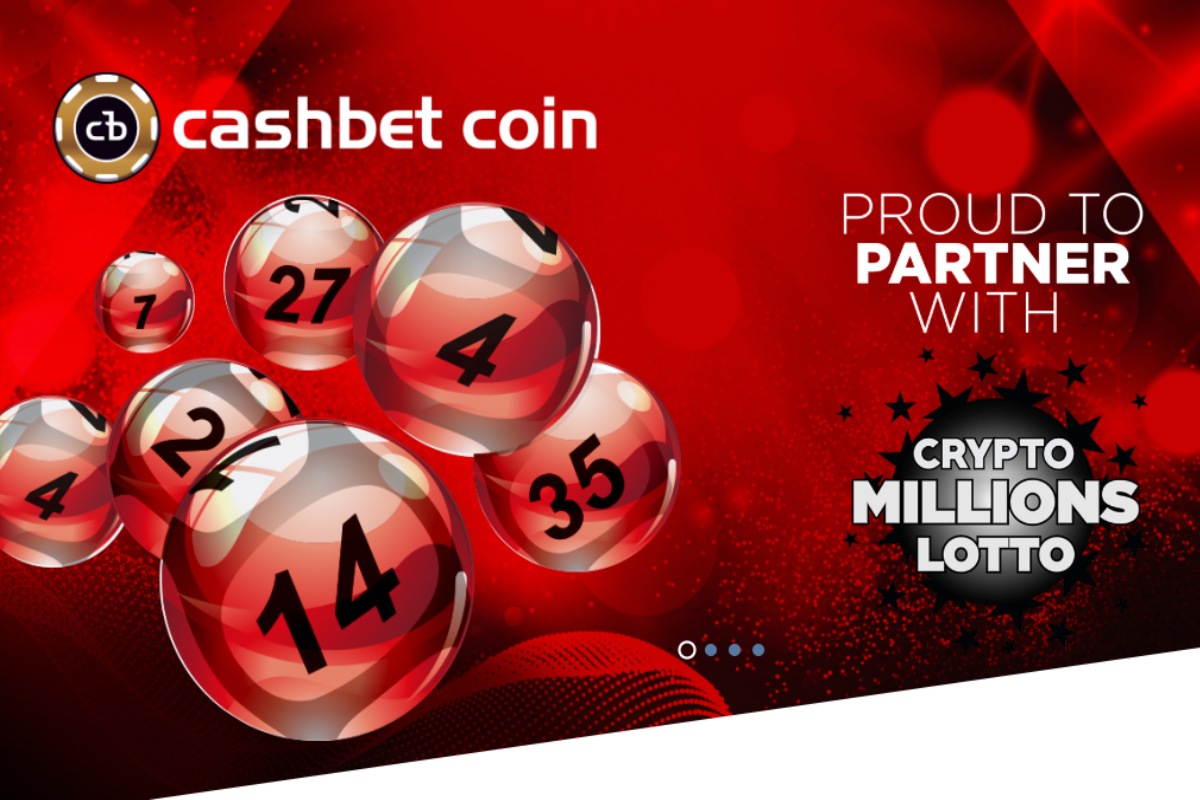 Reading Time:
2
minutes
CashBet Coin is the only token to be used on the world's largest crypto lottery
LONDON, UK. – June 28, 2018 – CashBet and CryptoMillionsLotto proudly announce a landmark agreement to allow holders of CashBet Coin to play on the world's largest.
This agreement extends the utility of CashBet Coin to a truly global gaming crypto business, and delivers on CashBet's promise that its coin will become the payment method of choice for crypto gaming worldwide.
CryptoMillionsLotto is based on AfroMillionsLotto, an established business, which operates more than 30 lottos for football clubs and charities across Africa. The vision behind CryptoMillionsLotto was to welcome the wider crypto community around the world to play lottery, and to encourage crypto adoption amongst a broader audience. As most of the systems and capabilities are already in place, CryptoMillionsLotto has a very short development roadmap and is expected to launch this summer.
"We are excited to name CashBet Coin as the exclusive token to be accepted on the CryptoMillionsLotto platform. We see the validity their token offers globally, and we know it will complement what we are doing with CryptoMillionsLotto," said Sulim Malook, founder of CryptoMillionsLotto.
CryptoMillionsLotto allows players to place cryptocurrency bets on the outcome of the German National Lottery draws from wherever they are located and where online gaming is allowed. All jackpots are fully insured by a UK Lloyds of London FCA regulated insurance broker.
Dr. Mike Reaves, CEO and co-founder of CashBet, said: "We are delighted to add CryptoMillionsLotto to our growing ecosystem of gaming partners around the world. As a fully licensed business, CryptoMillionsLotto will allow CashBet Coin holders to play lottery games with the chance to win life-changing real money prizes."
Further announcements to follow in due course.
About CashBet:
Founded in 2012, and based in California, CashBet is a leading mobile-first iGaming platform provider and turnkey operator. CashBet's platform empowers real-money, social, and skill-based gaming apps and websites worldwide. Some of the most unique, diverse and compelling games are "Powered by CashBet". CashBet's exclusive cryptocurrency, CashBet Coin, is designed to improve the iGaming player experience through improved trust, speed, cost, content and access. CashBet is licensed by the Alderney Gambling Control Commission and the UK Gambling Commission. For more information, please visit www.cashbet.com.
About CryptoMillionsLotto:
CryptoMillionsLotto offers prizes comparable to State and National lotteries in the US and Europe, surpassing all existing cryptocurrency lotteries combined. It is not constrained by borders and open to players from across the world wherever online gambling is not prohibited.
CryptoMillionsLotto will be initially selling 25,000,000 ERC20 Ethereum tokens priced at USD 2.50 to launch its lotto. Its crowdsale began on 18 June and runs through to 30 July. Token buyers will also receive free publicly traded shares in the parent company. Form D has been filed in the US with the Securities & Exchange Commission under Rule 506 (c) of Regulation D of the Securities Act of 1933 so that accredited investors may purchase tokens.
For more information, please visit www.cryptomillionslotto.io
Atari® Teams Up with Native Gaming and Black Dog Venture Partners to Integrate Upcoming Atari Token in Native's New MMORPG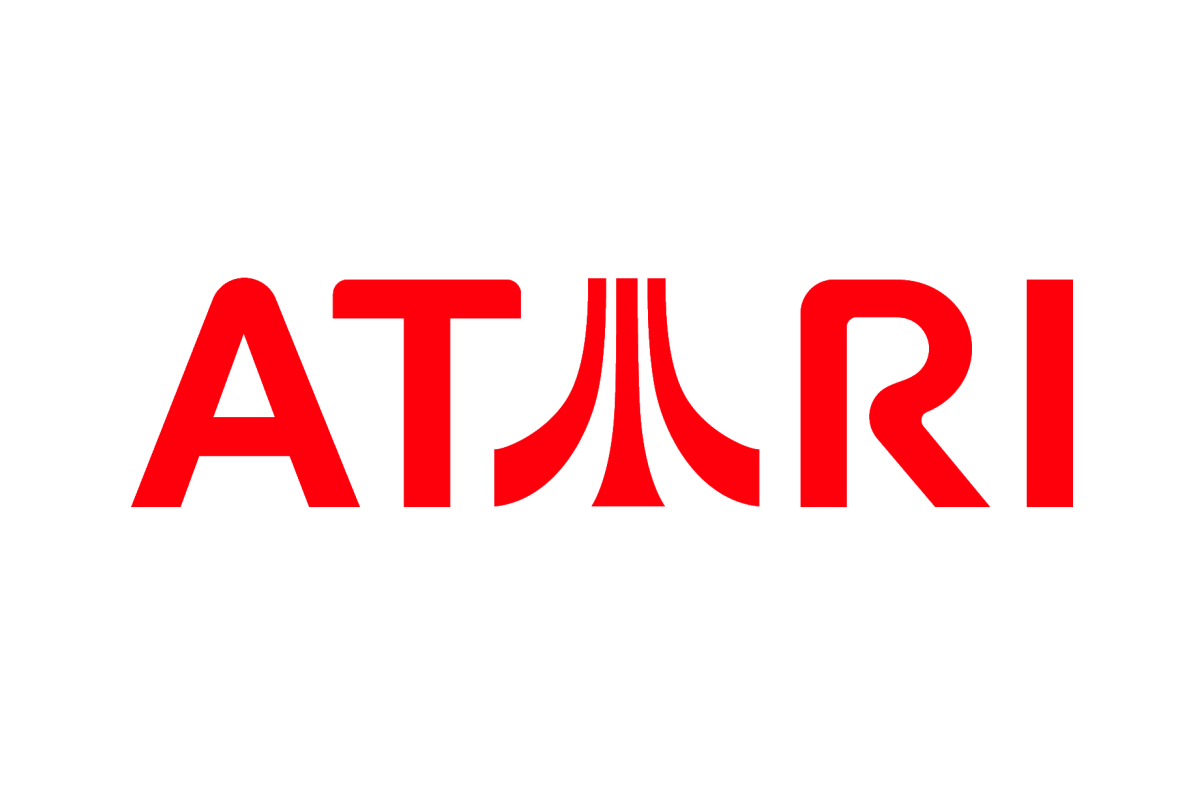 Reading Time:
2
minutes
Atari® — one of the world's most iconic consumer brands and entertainment producers — today announced a partnership with Native Gaming and Black Dog Venture Partners to integrate the upcoming Atari Token in Native Gaming's soon-to-launch Massively Multiplayer Online Role-Playing Game (MMORPG) and library of popular casino slot games.
Native Gaming (NativeGaming.io) is an ambitious new online casino that allows players to "Be the House" by directly taking a stake in the bankroll. Stakeholders receive Gross Gaming Revenue generated by 5,000+ Casino Games from over 70 game providers, including Evolution Gaming, Netent, Play'n GO, and Microgaming.
Native Gaming has recently announced its proprietary Social MMO Sweepstakes Casino featuring the first of its kind, patent-pending, Native MMO Slot Game. Unlike traditional "spin for and a chance to win"-style online slots games, theNative MMO Slot Game is a full video game that replaces the traditional, casino-style slot mechanic with a monster-catching system similar to the popular Pokemon games. Monsters can then be used to battle and earn money or cashed in directly to the casino. Native Gaming has not announced a release date for the Native MMO Slot Game yet, but they are running a great No Deposit Free Spin Bonus to tide players over in the meantime.
Justin McCool, Native Gaming CEO commented, "We are excited to be a part of what Atari is doing in both the casino and blockchain space. It's hard to imagine a more appropriate partner to help us take our new Native MMORPG Casino Slot Game to market and bridge the gap between gamers, gamblers, and the cryptocurrency community."
"Native is building a whole new genre in online gambling and we are thrilled to partner with them on this new casino experience," added Fred Chesnais, Atari CEO. "Integrating the Atari Token in Native's ecosystem will give gamers and gamblers the opportunity to use the Atari Token as a payment method in Native's casino slot games, meaning more financial options and flexibility for consumers."
Atari Chain Ltd. is a subsidiary of Atari SA, created to lead the development of ongoing projects in the field of cryptocurrencies in entertainment-based industries. The Atari Token, currently slated to launch by September of 2020, is issued by Atari Chain, Ltd (Gibraltar), a company equally owned by Atari and the ICICB Group.
For more information on the Atari Token, please join Atari Telegram at https://t.me/AtariTokenOfficial and visit atarichain.com.
About Atari 
Atari® is an interactive entertainment company. As an iconic brand that transcends generations and audiences, the company is globally recognized for its multi-platform, interactive entertainment, and licensed products. Atari owns and/or manages a portfolio of more than 200 games and franchises, including world-renowned brands like Asteroids®, Centipede®, Missile Command®, Pong®, and RollerCoaster Tycoon®. Atari has offices in New York and Paris. Visit us online at www.atari.com.
About Black Dog Gaming/Black Dog Venture Partners
Black Dog Gaming is the esports and gaming division of Black Dog Venture Partners. Black Dog Venture Partners is a business accelerator that provides access to funding through our network of 13,000 investors, business development through our network of 40,000 business partners, sales/marketing and executive coaching services for disruptive companies. Learn more at BlackDogGaming.com/BlackDogVenturePartners.com
PartnerMatrix inks partnership agreement with DAOGroup
Reading Time:
2
minutes
PartnerMatrix broadens its market reach by signing a referral agreement with DAOGroup, a blockchain solutions provider. DAOGroup will now direct its DAOWallet clients to PartnerMatrix's affiliate and agent management solution.
DAOGroup's premier product is DAOWallet, an advanced cryptocurrency-fiat gateway with industry-leading features key to the iGaming sector. Through the new partnership with PartnerMatrix, DAOGroup will also offer the most advanced affiliate and agent management solutions for all its DAOWallet clients.
Levon Nikoghosyan, CEO of PartnerMatrix, shares: "This is another step PartnerMatrix takes towards our goal of reaching wider markets, and our team is ready and excited for the opportunity to work with DAOWallet clients. DAOGroup has already established itself as a strong competitor even for large market contestants. I see huge potential in their upcoming platform, betting solutions, and games, and with DAOWallet already launched and highly-regarded in the market, the future looks bright."
Glen Bullen, CCO of DAOGroup, comments: "PartnerMatrix offers the industry's best affiliate management system, while DAOWallet delivers the industry's best cryptocurrency-fiat gateway. So, we have full confidence in referring clients who have selected to partner with us over to PartnerMatrix, as we both share the same drive to support our clients with the best possible products and solutions."
Glen Bullen shares that affiliates are the lifeblood of the iGaming industry and a vital driver for player acquisition and increased revenue: "iGaming is a highly-competitive space, and operators must constantly ensure they are delivering on all fronts, and differentiating themselves with the very best products and support."
"Just as it is now vital to include a cryptocurrency option like DAOWallet in their payments offering, to ensure they are meeting the requirements of all players across all markets, an operator must ensure they are supporting their affiliates and agents with the very best management tools, like PartnerMatrix delivers, to ensure the long-term growth of that vital network. No supplier or operator can ever rest on their laurels, or their affiliates, players and partners will just go elsewhere."
Bitcoin Gaming Pioneer Cloudbet Marks Stablecoin Foray With Tether Launch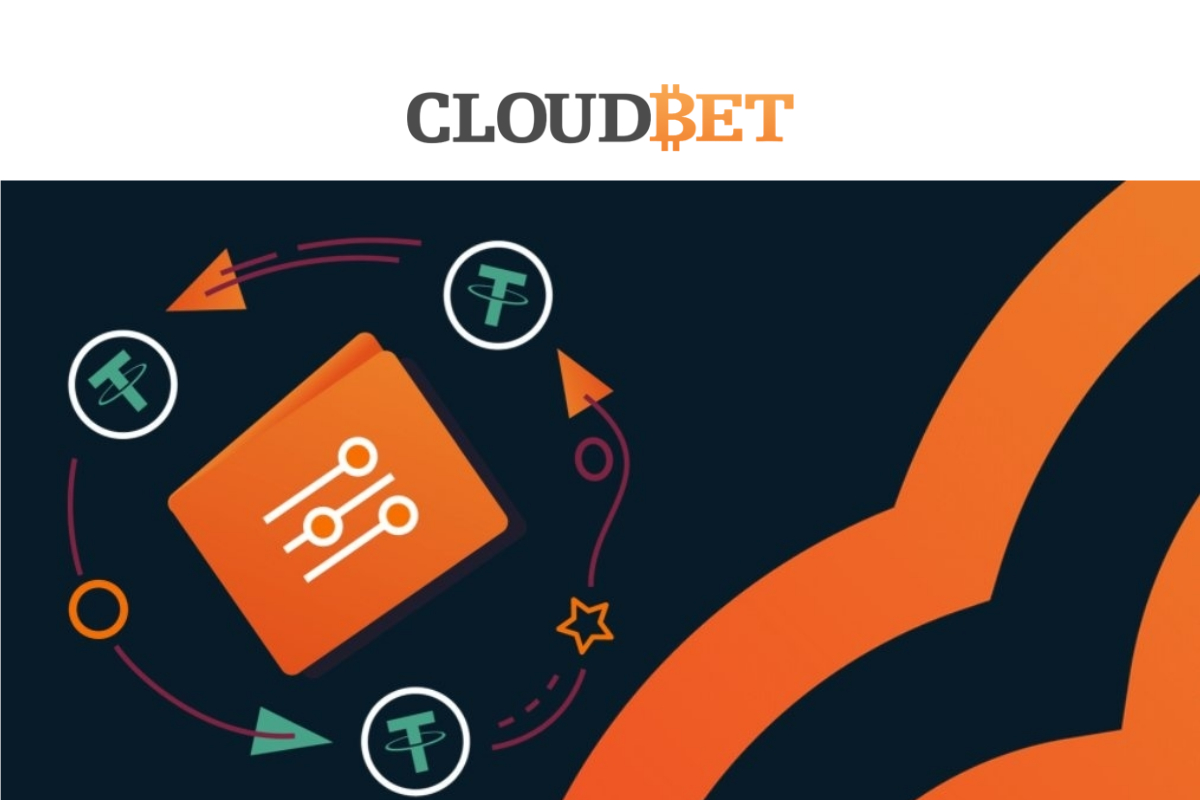 Reading Time:
2
minutes
Cloudbet, the pioneering crypto sportsbook and casino, has added USD Tether to the portfolio of coins available to its customers, marking the operator's first foray into stablecoin betting.
After a month of testing with a small group of players, Cloudbet has now enabled all of its customers to deposit, withdraw and bet with USDT, the digital token whose value is linked to the U.S. dollar.
New players who deposit USDT with Cloudbet are eligible for a welcome bonus of up to 1000 USDT. Customers can buy the coin on the site with their credit cards or Apple Pay.
Since launching in 2013, Cloudbet has built a well-earned reputation as a trusted bitcoin operator that added Bitcoin Cash in early 2018 and Ethereum earlier this year. USDT and Ethereum are among the host of new features on Cloudbet's new website, which the company launched at the end of April.
Other feature additions include UFC in-play betting, new language options and a comprehensive esports vertical, all aimed at making Cloudbet's all-round offering a definitive market leader in crypto gaming."We've accelerated our feature rollouts tremendously, thanks to the systems and processes we put in place to build the new website," a Cloudbet spokesman said. "The market can look forward to many more new features and new coins in the coming months."
Stablecoins such as USDT have been put forward as a solution for players seeking to protect the value of their cryptocurrency winnings from the extreme fluctuations in price experienced by holders of non-stablecoins.
Because its value is fixed on a 1-to-1 basis with the USD, the fiat value of winnings in Tether does not fluctuate along with market prices. For this reason, stablecoins have been offered up as the key to winning over a more fiat-friendly audience to experience the benefits of cryptocurrency gaming.
"Since launch, a fundamental part of our philosophy has been about empowering players with technologies that solve their problems," Cloudbet's spokesman said. "USDT and stablecoins are an extension of that."
Cloudbet's sportsbook offers the best prices and highest limits on a multitude of global sporting markets around the world, while the Cloudbet casino has hundreds of slots and live-dealer table games.