Cashbet signs exclusive landmark agreement with Cryptomillionslotto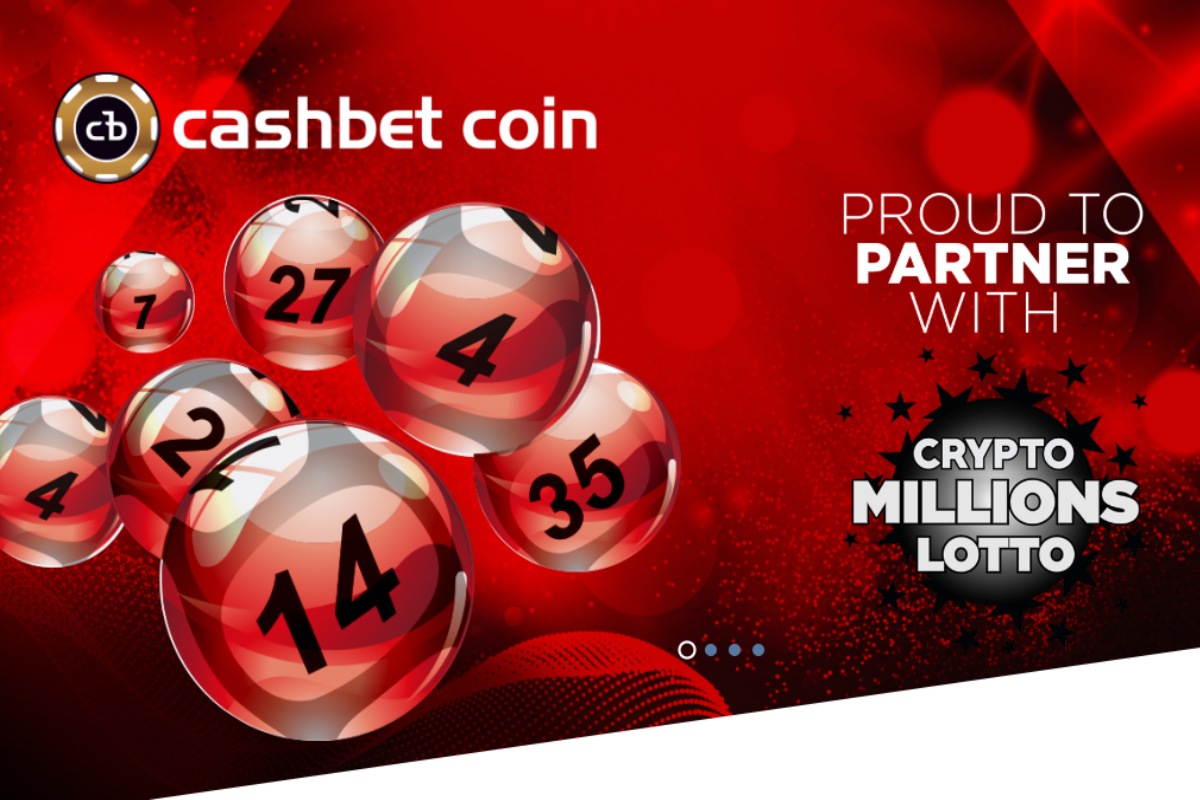 Reading Time:
2
minutes
CashBet Coin is the only token to be used on the world's largest crypto lottery
LONDON, UK. – June 28, 2018 – CashBet and CryptoMillionsLotto proudly announce a landmark agreement to allow holders of CashBet Coin to play on the world's largest.
This agreement extends the utility of CashBet Coin to a truly global gaming crypto business, and delivers on CashBet's promise that its coin will become the payment method of choice for crypto gaming worldwide.
CryptoMillionsLotto is based on AfroMillionsLotto, an established business, which operates more than 30 lottos for football clubs and charities across Africa. The vision behind CryptoMillionsLotto was to welcome the wider crypto community around the world to play lottery, and to encourage crypto adoption amongst a broader audience. As most of the systems and capabilities are already in place, CryptoMillionsLotto has a very short development roadmap and is expected to launch this summer.
"We are excited to name CashBet Coin as the exclusive token to be accepted on the CryptoMillionsLotto platform. We see the validity their token offers globally, and we know it will complement what we are doing with CryptoMillionsLotto," said Sulim Malook, founder of CryptoMillionsLotto.
CryptoMillionsLotto allows players to place cryptocurrency bets on the outcome of the German National Lottery draws from wherever they are located and where online gaming is allowed. All jackpots are fully insured by a UK Lloyds of London FCA regulated insurance broker.
Dr. Mike Reaves, CEO and co-founder of CashBet, said: "We are delighted to add CryptoMillionsLotto to our growing ecosystem of gaming partners around the world. As a fully licensed business, CryptoMillionsLotto will allow CashBet Coin holders to play lottery games with the chance to win life-changing real money prizes."
Further announcements to follow in due course.
About CashBet:
Founded in 2012, and based in California, CashBet is a leading mobile-first iGaming platform provider and turnkey operator. CashBet's platform empowers real-money, social, and skill-based gaming apps and websites worldwide. Some of the most unique, diverse and compelling games are "Powered by CashBet". CashBet's exclusive cryptocurrency, CashBet Coin, is designed to improve the iGaming player experience through improved trust, speed, cost, content and access. CashBet is licensed by the Alderney Gambling Control Commission and the UK Gambling Commission. For more information, please visit www.cashbet.com.
About CryptoMillionsLotto:
CryptoMillionsLotto offers prizes comparable to State and National lotteries in the US and Europe, surpassing all existing cryptocurrency lotteries combined. It is not constrained by borders and open to players from across the world wherever online gambling is not prohibited.
CryptoMillionsLotto will be initially selling 25,000,000 ERC20 Ethereum tokens priced at USD 2.50 to launch its lotto. Its crowdsale began on 18 June and runs through to 30 July. Token buyers will also receive free publicly traded shares in the parent company. Form D has been filed in the US with the Securities & Exchange Commission under Rule 506 (c) of Regulation D of the Securities Act of 1933 so that accredited investors may purchase tokens.
For more information, please visit www.cryptomillionslotto.io
CashBet appoints Ed Brennan as Company President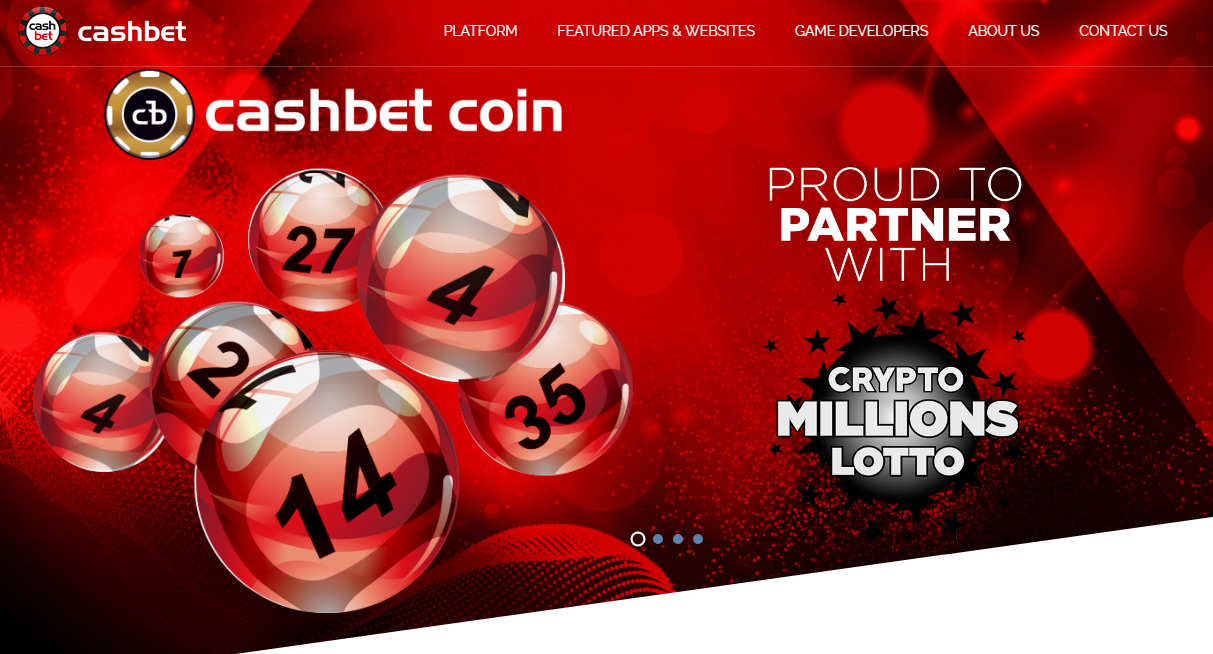 Reading Time:
2
minutes
iGaming platform provider CashBet has moved to bolster its senior team by installing advisory board member Ed Brennan as company President.
Ed Brennan will lead CashBet in the next period of its development, following one of the world's largest casino gaming ICOs, with the goal of establishing it as the leading blockchain-powered platform.
He brings a wealth of experience to the position after 25 years in the internet, software, hardware and financial services industries, working with a host of Fortune 500 companies such as Merrill Lynch, Seagate, Adobe, Microsoft and NexTag.
Commenting on his appointment, Brennan said: "I have enjoyed serving as an advisor to CashBet and am confident that my understanding of the business and its position in the iGaming market will help me step up to this new position as we look to grow even further."
"Even with the unforeseen challenges presented by the crypto bear market, CashBet has never been in a better position to achieve its full potential. I am honoured to begin serving as the company's new President with guidance from the Board."
Brennan's appointment follows the Board of Director's decision to begin search for a new CEO to replace Co-founder Mike Reaves.
Reaves co-founded CashBet in 2012 following a long career in online gambling. The platform he helped create is designed to encapsulate everything an operator needs to run a modern iGaming business.
Over the past five years, it has developed patented technologies and built the world's first-crypto enabled iGaming platform, as well as becoming the first cryptocurrency partner in English Premier League history when it agreed to sponsor Arsenal Football Club.
About CashBet
CashBet is a leading mobile-first iGaming platform provider and turnkey operator. CashBet's platform empowers real-money, social, and skill-based gaming apps and websites worldwide. By integrating CashBet's software, game developers can legally launch online gambling games without needing to be licensed. With CashBet's feature-rich platform, operators gain access to player segmentation, bonusing, campaign management, and other patent-pending features to enable a profitable iGaming operation from day one. CashBet is licensed by the Alderney Gambling Control Commission and the UK Gambling Commission. For more information, please visit www.cashbet.com.
Bitgames Launches the World's First Free Bitcoin Lotto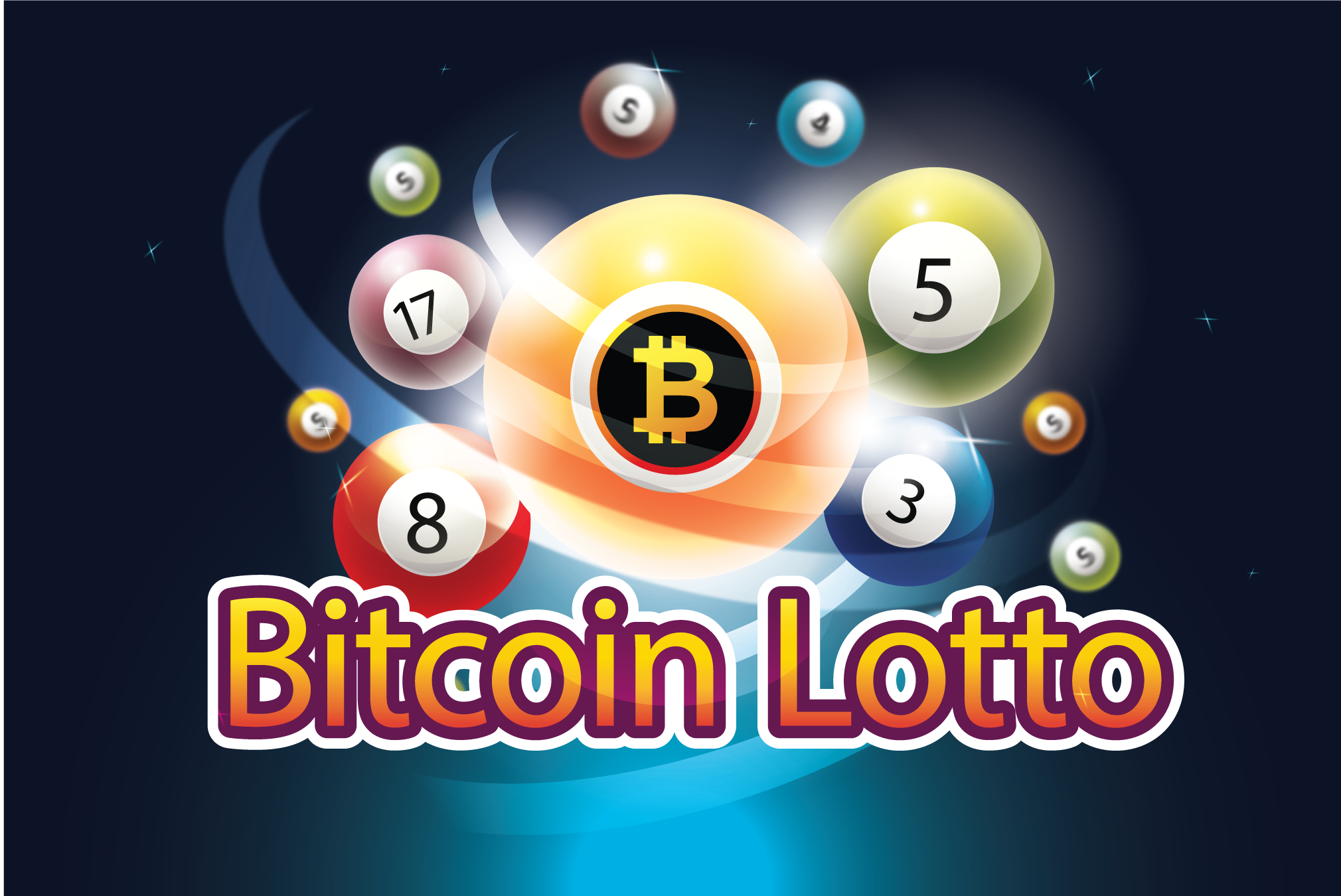 Reading Time:
1
minute
Bitgames Ltd offers online games and free lotteries.
BERGEN, Norway, Aug. 28, 2018 – Bitgames Ltd, a Norwegian company that offers free cryptocurrency games and lotteries, has announced their global launch of the world's first entirely free Bitcoin lotto. The absence of a legitimate and free Bitcoin lotto on the global market inspired Bitgames to create the BTC Free Lotto.
"We have set ourselves some high goals in terms of building an immense user-base of active players and producing many new Bitcoin millionaires," says Pål Sverre Lokøen founder and CEO of Bitgames. "Our free lotto concept is developed with the novice users in mind, and everyone aged 18 and older can easily register and join our free Bitcoin lotto."
Players from all countries can register and play for free for a chance to win millions in Bitcoin. Also, Bitgames offers a progressive mega jackpot that grows daily. BTC Free Lotto is easy to set up, and registration just takes a few minutes. All players need to do is register their free account and download the free mining software and enter Bitgames mining address. Players then pick their lotto numbers for instant lotto play. They can play anytime they want.
To learn more about Bitgames and to play the free lotto, visit BTCFreeLotto.com
About Bitgames Ltd
Launched in 2017, Bitgames, a family-run business headquartered in Bergen, Norway, offers free cryptocurrency games and lotteries. The Bitgames team has more than 40 years of experience in domestic and international business. For more information, visit BTCFreeLotto.com.
The PlayChip Ecosystem Hits One Million Global Users as Online Gamers Seek to Embrace Cryptocurrency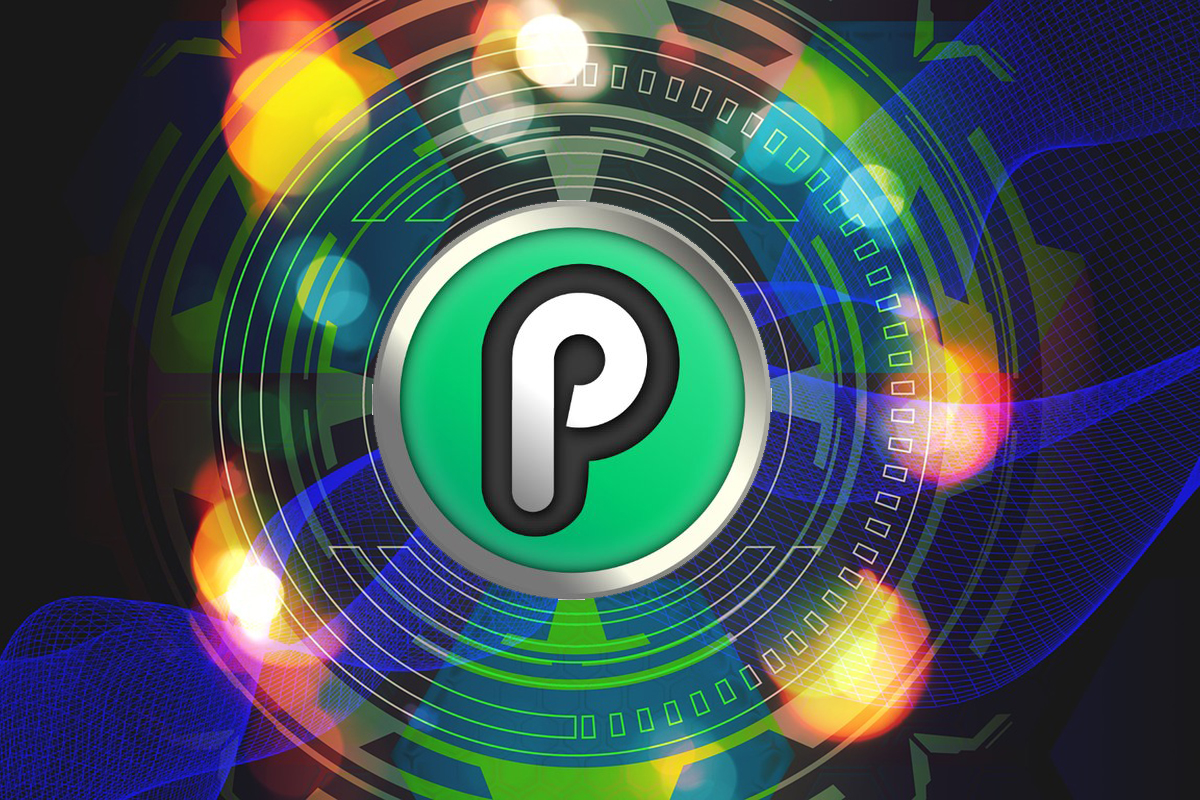 Reading Time:
2
minutes
The world's first true universal gaming token will be used by over one million sports betting and gaming enthusiasts on seven platforms in the PlayChip Ecosystem.
SYDNEY, Aug. 28, 2018 – PlayChip, the Universal Gaming Token, is cementing its status as one of the most promising token sales of 2018. The PlayChip Foundation, whose token is in pre-sale until October 31, today announced that its combined user count has hit 1 million, a milestone they had initially forecasted surpassing in December.
The PlayChip Ecosystem's one million users are located across over 70 countries, with particularly high traction in India, Australia, United Kingdom, and USA. When the blockchain-enabled platform goes live on December 19, each of these users will be able to easily participate in seven different online gaming platforms that include sports betting, casino games, eSports and Daily Fantasy Sports.
The success of the PlayChip is indicative of a new trend of reverse ICOs in the cryptocurrency market. Reverse-ICOs refers to existing businesses who tokenize the economy of their user base, unlike traditional token offerings that generally lack a working product and users. Following the success of the Telegram ICO, the PlayChip represents one of the first in this new wave of reverse token offerings.
"PlayChip is truly a unique token offering because while others write white papers about potential audiences and hypothetical use cases, PlayChip is well positioned with a very active global audience on multiple platforms that are already part of the PlayChip family," Luke Lombe, Head of Blockchain with PlayChip said.
"The team at PlayChip are thrilled about hitting the million-user mark earlier than expected, and we look forward to continued strong growth. We are in the middle of our pre-sale and very much focussed on delivering a quality product that surpasses the expectations of our loyal following."
The seven gaming platforms in the PlayChip ecosystem include PlayUp, DraftStars, Betting.Club, ClassicBet, TopBetta, MadBookie, and 123Bet. All players will be able to seamlessly move between platforms via the integrated PlayWallet and instantly cash out via the PlayXchange. In FY2018, these platforms are on track to exceed a turnover of US$430 million.
For more information, please visit: https://www.playchip.global/ or read the PlayChip Whitepaper: https://www.playchip.global/wp-content/uploads/2018/08/PlayChip-Technical-Whitepaper.pdf
About PlayChip
PlayChip is the Universal Gaming Token for sports betting, gaming, fantasy sports, and eSports, at the centre of an incentivised, blockchain-enabled sports community and gaming ecosystem. The PlayChip Ecosystem consists of seven independent partner platforms with more than a million users across over 70 countries. The PlayChip ecosystem is designed to be secure, scalable, simple to use, and fun, as well as include features to incorporate provable fairness into PlayChip transactions and the partnered gaming platforms, making it the gaming token of choice around the globe.
Media contact:
Justin Roberti
+1 610 203 2631
justn.r@webprofits.com.au