Cashbet signs exclusive landmark agreement with Cryptomillionslotto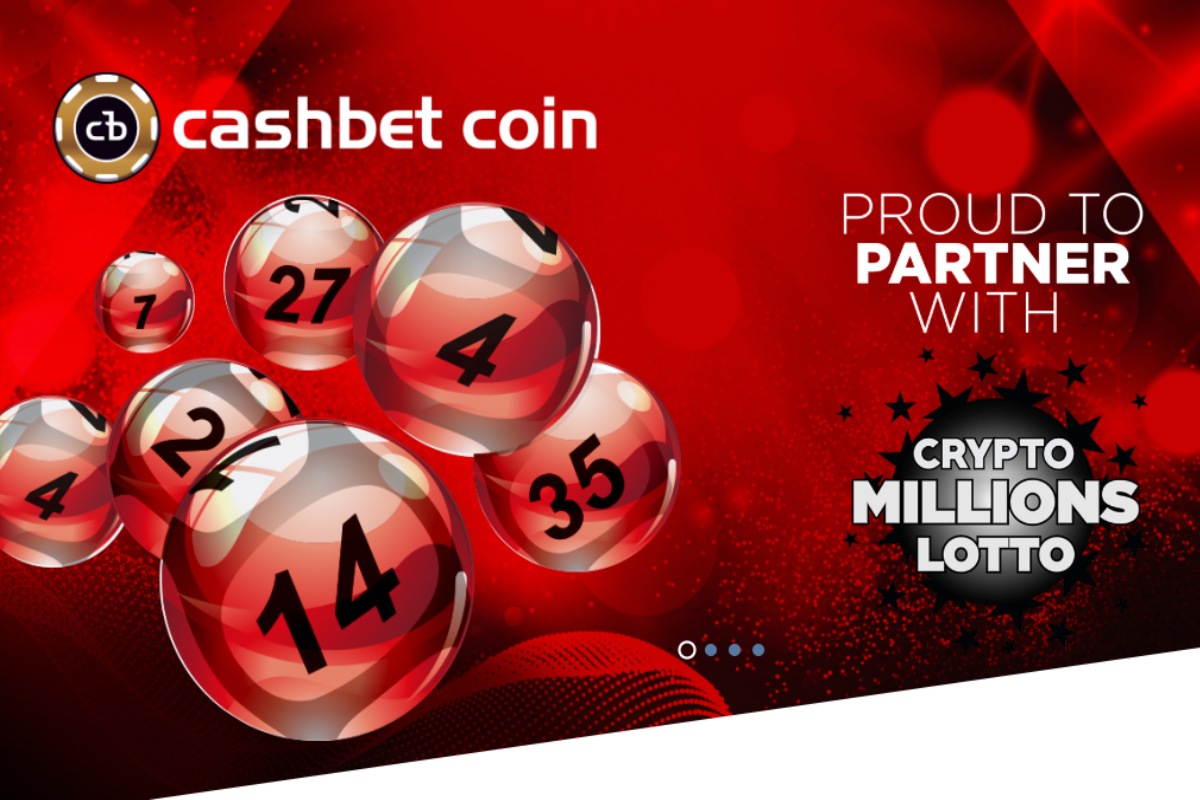 Reading Time:
2
minutes
CashBet Coin is the only token to be used on the world's largest crypto lottery
LONDON, UK. – June 28, 2018 – CashBet and CryptoMillionsLotto proudly announce a landmark agreement to allow holders of CashBet Coin to play on the world's largest.
This agreement extends the utility of CashBet Coin to a truly global gaming crypto business, and delivers on CashBet's promise that its coin will become the payment method of choice for crypto gaming worldwide.
CryptoMillionsLotto is based on AfroMillionsLotto, an established business, which operates more than 30 lottos for football clubs and charities across Africa. The vision behind CryptoMillionsLotto was to welcome the wider crypto community around the world to play lottery, and to encourage crypto adoption amongst a broader audience. As most of the systems and capabilities are already in place, CryptoMillionsLotto has a very short development roadmap and is expected to launch this summer.
"We are excited to name CashBet Coin as the exclusive token to be accepted on the CryptoMillionsLotto platform. We see the validity their token offers globally, and we know it will complement what we are doing with CryptoMillionsLotto," said Sulim Malook, founder of CryptoMillionsLotto.
CryptoMillionsLotto allows players to place cryptocurrency bets on the outcome of the German National Lottery draws from wherever they are located and where online gaming is allowed. All jackpots are fully insured by a UK Lloyds of London FCA regulated insurance broker.
Dr. Mike Reaves, CEO and co-founder of CashBet, said: "We are delighted to add CryptoMillionsLotto to our growing ecosystem of gaming partners around the world. As a fully licensed business, CryptoMillionsLotto will allow CashBet Coin holders to play lottery games with the chance to win life-changing real money prizes."
Further announcements to follow in due course.
About CashBet:
Founded in 2012, and based in California, CashBet is a leading mobile-first iGaming platform provider and turnkey operator. CashBet's platform empowers real-money, social, and skill-based gaming apps and websites worldwide. Some of the most unique, diverse and compelling games are "Powered by CashBet". CashBet's exclusive cryptocurrency, CashBet Coin, is designed to improve the iGaming player experience through improved trust, speed, cost, content and access. CashBet is licensed by the Alderney Gambling Control Commission and the UK Gambling Commission. For more information, please visit www.cashbet.com.
About CryptoMillionsLotto:
CryptoMillionsLotto offers prizes comparable to State and National lotteries in the US and Europe, surpassing all existing cryptocurrency lotteries combined. It is not constrained by borders and open to players from across the world wherever online gambling is not prohibited.
CryptoMillionsLotto will be initially selling 25,000,000 ERC20 Ethereum tokens priced at USD 2.50 to launch its lotto. Its crowdsale began on 18 June and runs through to 30 July. Token buyers will also receive free publicly traded shares in the parent company. Form D has been filed in the US with the Securities & Exchange Commission under Rule 506 (c) of Regulation D of the Securities Act of 1933 so that accredited investors may purchase tokens.
For more information, please visit www.cryptomillionslotto.io
Cryptocurrency hackers swindle $2.5M through online game chat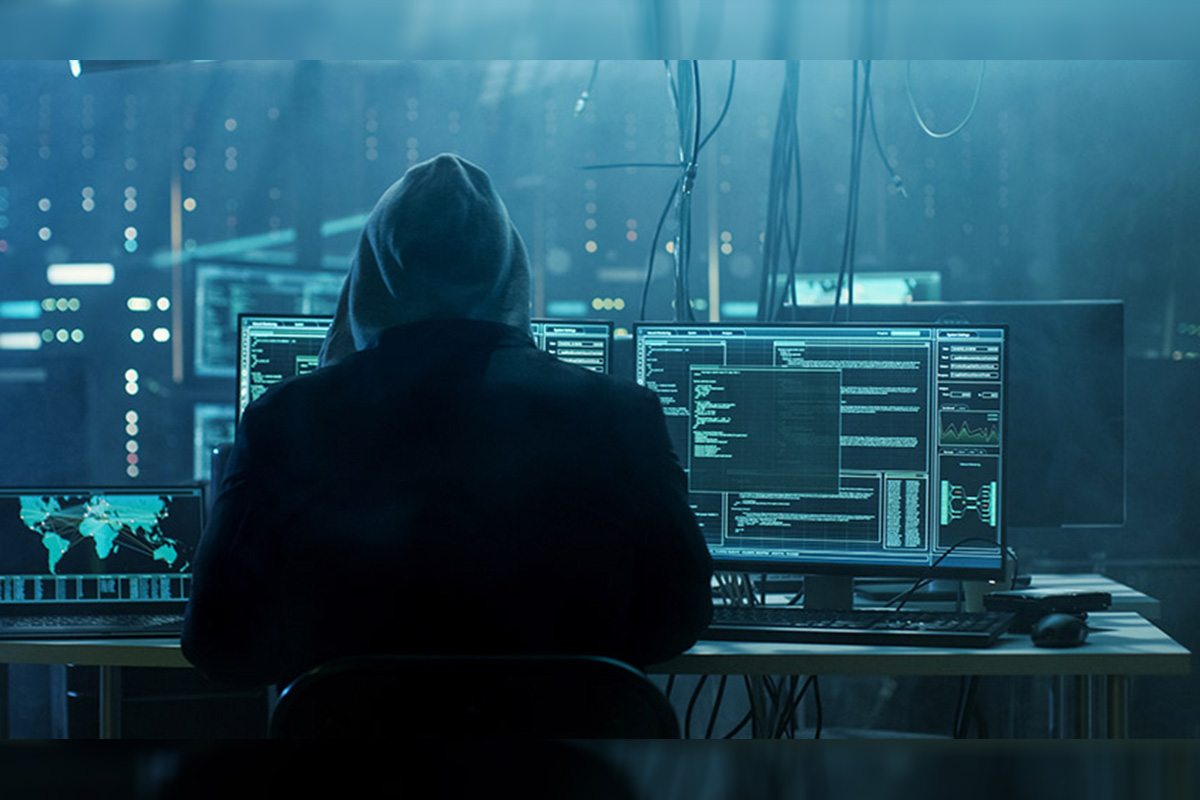 Reading Time:
1
minute
Turkish hackers have stolen $2.47 million worth of cryptocurrencies from unsuspecting users using the chatting platform of an online game.
The crypto exchange found out this novel mode of theft and immediately alerted the police. The police quickly intervened and prevented further damage. The hackers managed to swindle 13 million Turkish lira ($2.47 million).
They used the chatting platform of popular gaming website PlayerUnknown's Battlegrounds (PUBG), to communicate with each other. PUBG is the fifth ranked in the list of highest selling games in the world.
The police have arrested 24 suspects from various provinces such as Ankara, Istanbul, Bursa, Antalya, Izmir, Edirne, Bolu and Afyonkarahisar.
The police have so far recovered 1.3 million lira ($250,000) in crypto and 54,000 lira ($10,300) in cash from the suspects. The recovered crypto has been returned to the crypto exchange. The police did not reveal the identity of the crypto exchange.
The police released two of the 24 suspects after they completed their legal procedures at the police station. The rest of the suspects went on to an Istanbul Courthouse. Here, the court restrained six of them, releasing the remaining sixteen "on condition of judicial control."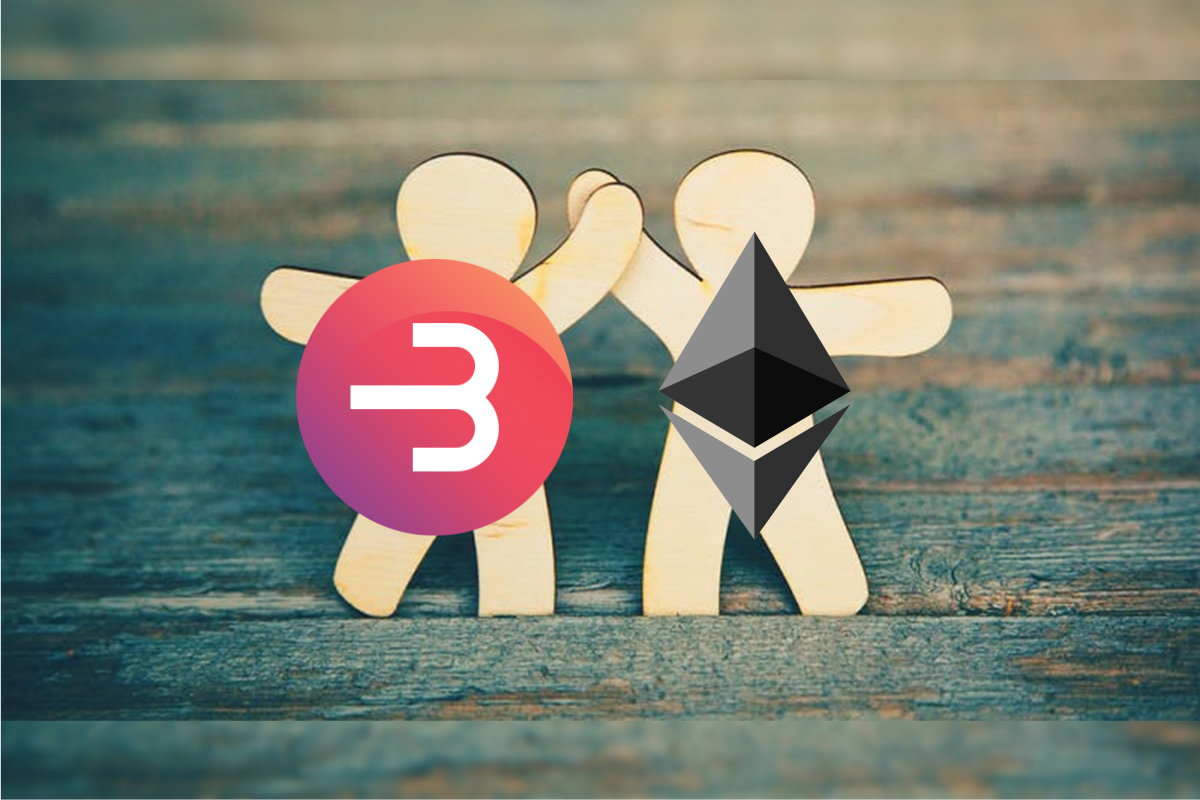 Reading Time:
2
minutes
Launching multi-currency betting, BETR Founder, Adriaan Brink said, "Today we introduce native ETH betting – a bettor can now bet in either BETR or ETH. If you bet in ETH you will be paid winnings in ETH.  Simple. And it works.  Seamlessly."
A bettor simply chooses the currency that they wish to bet in. The system is now multi-currency – bets can be stored in any one of the supported currencies and mixed on the bet history and in the underlying smart contracts.
Fundamental to this innovation is the underlying escrow, which is always in BETR.
Once a bettor has chosen a currency, the bet is recorded with a fixed exchange rate which is used to calculate the winnings (if applicable). The bet is laid against the peer-to-peer layer at the BETR amount according to this rate.
From the layer's perspective this is a BETR bet – layers will always lay in BETR and the underlying escrows will always happen in BETR. Affiliate payouts and any other rev shares will also remain in BETR. The underlying liquidity pool remains in BETR.
The tokenomic effect for BETR of this new technology will be that net losses in other currency betting will require further BETR being used in the system. These will be sourced from treasury reserves and by buying on exchanges. Ultimately this leads to increased liquidity in the BETR system
Brink, commenting on the possible implications of this technological innovation said, "Looking to the future this brings an exciting addition to our platform.  We are working on adding cross-chain crypto currencies such as EOS and LTC to the client and hope to have more news on these soon.
"We are also, as a part of this change, moving to a technical architecture where we will be able to operate across multiple core systems, be it Ethereum, EOS or any other performant crypto currency.

BETR Foundation:
The BETR Foundation was established in 2017 in Estonia, aiming to integrate blockchain technology into sports betting for a decentralized peer-to-peer betting system. Founded by Adriaan Brink and David Vanrenen, BETR is a non-profit organisation which develops sophisticated software solutions for peer-to-peer betting using smart contracts on the blockchain to enable the bet between a layer and bettor.
https://betr.org/
TruePlay Changes The World of iGaming With Its Blockchain Solution – T3 module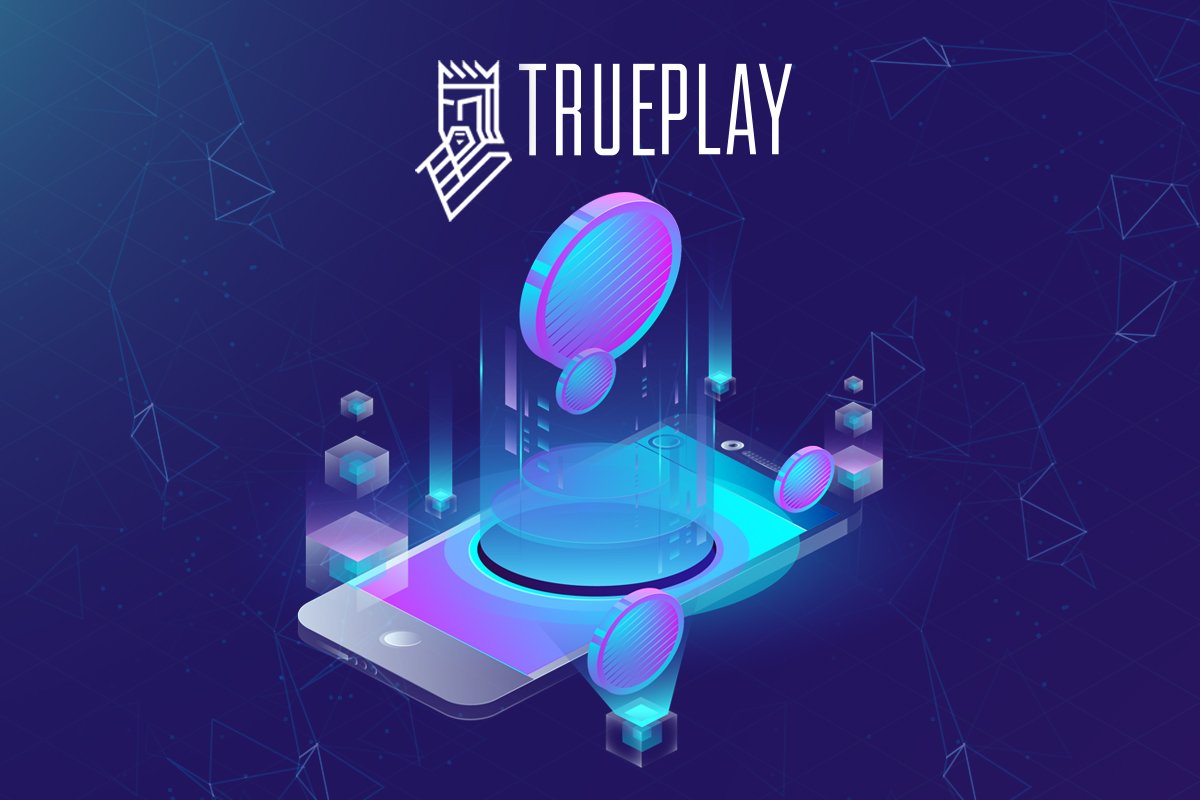 Reading Time:
2
minutes
Between February 5-7, TruePlay attended one of the most significant events in the iGaming industry – ICE London 2019. TruePlay presented its innovative blockchain solution – a blockchain-based T3 module.
London Conference Week combined three events at Excel: ICE VOX, ICE London, and LAC. With over 33 thousand people from about 153 countries, 8,500 operators representing more than 600 companies at 45,500 sqm of Excel, the massive event brought together gambling companies, operators and suppliers of software and hardware products, affiliates and everyone who is involved with the business of games.
At ICE, the team of TruePlay presented its new blockchain solution T3 module to the game providers. T3 module stands for Transparency, Trust, TruePlay and collects, verifies statistics and publishes it on the blockchain. It guarantees immutability and is designed specifically to make online gambling totally transparent for all parties involved and increase trust and loyalty.
T3 module is a powerful tool that allows to take control of all vulnerabilities in the cycle of interaction between all participants of the internet gambling market and to make it crystal clear. With the help of the system, everyone can easily track players' entire journey, starting with registration and deposit, ending with a payout of affiliate rewards for leads.
With TruePlay blockchain solution, game providers get simplified reporting for authority, automation of calculations with operators, the trust of the players due to the transparency of the RTP games and no place for piracy. The system is designed in such a way that there is no need for game providers to modify its integration protocol, but complete the installation in a few easy steps.
TruePlay's solution also adds value to Responsible Gaming. The platform allows to automatically track players who want to be locked at their own will to control gaming addiction and track violations of the rules of a license when exceeding specified limits for a player. For tax payments, audit and accounting for licensees, TruePlay also provides all tools necessary.
One of the first TruePlay's partners, Fairplay crypto casino, has already implemented T3 module into its game platform and connected a wide list of respectable game providers, including Microgaming, Boongo, iSoftBet, PG Soft, Play'n Go, Playson and Spinomenal. The FairPlay team also visited ICE London and now is working on adding new partners, which will be announced soon.
About
TruePlay is a b2b blockchain-based platform for gaming providers, affiliates, and operators. Creating honesty and transparency in the gambling world, TruePlay provides a unique honesty control system. With a deep blockchain integration, TruePlay allows fast token deposits and withdrawals across multiple casinos eliminating extra commissions.