MGA Publishes its 2017 Annual Report and Financial Statements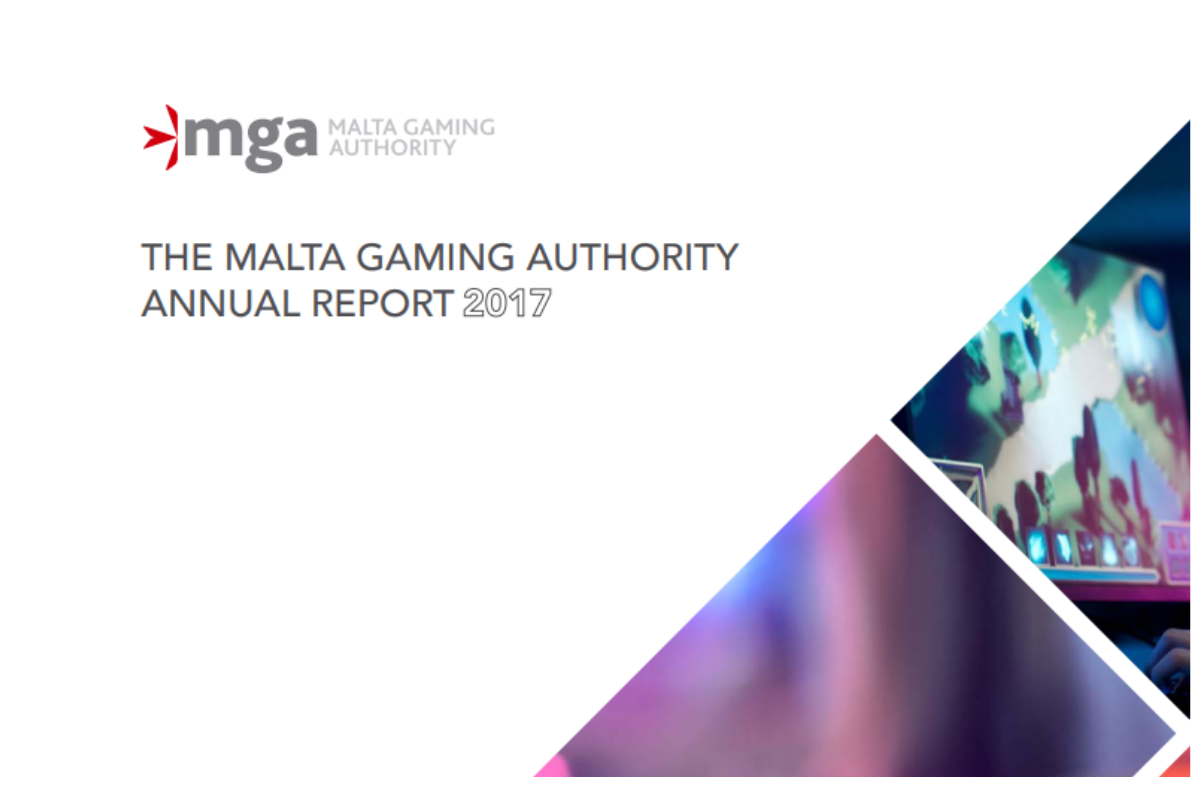 Reading Time:
2
minutes
The Malta Gaming Authority (MGA) has published its Annual Report and Financial Statements for the financial year ending 31 December 2017 (found here). The report provides an overview of the activities and work performed throughout the year by the MGA which mainly focused on the finalisation of the new Gaming Act, coming into force in 2018, and on the enhancement of its compliance systems, including the implementation of the requirements of the EU 4th Anti-Money Laundering Directive.
Throughout 2017, the MGA also focused on enhancing its IT systems, as reflected in the introduction of the Licensee Relationship Management System (LRMS), a secure and dedicated portal featuring a one-stop shop for licensing and reporting and a new communication channel.
The Annual Report also looks at 2018 and beyond, whereby the MGA will be focusing on the implementation of the new regulatory framework, the transition towards a risk-based approach to regulation, the continued implementation of onerous AML (Anti-Money Laundering)/ CFT (Combating the Financing of Terrorism) obligations, and the application of the General Data Protection Regulation, and its impact on operators and the MGA alike.
The following are the key highlights from the Annual Report:
During the year under review, the MGA generated a total revenue of €66.3m in licence fees, gaming tax and other administrative fees and fines, compared to €62.5m in 2016. This represents an increase of €3.7m or a 6% year-on-year increase;
The direct contribution of the gaming industry to the Maltese economy was valued at €1.1 billion in 2017, with approximately 9,800 full time jobs created within operators directly in the sector and other associated businesses;
In January of the same year, the MGA launched a licensing and regulatory regime based on the Skill Games Regulations for the online skill games sector, including the creation of a specific B2C and B2B licences for 'controlled skill games';
It also conducted a thorough study to assess the application of Distributed Ledger Technology (DLT) and the use of cryptocurrencies in a sandbox environment, with the objective of issuing a consultation paper and subsequently, guidelines, in 2018;
As highlighted above, the MGA kept investing in its IT systems, most notably on the introduction of a New Licensee Relationship Management System accessible through a secure and dedicated web portal. This system has changed the way the MGA interacts with its existent and prospective licensees through the digitisation of regulatory and licensing processes;
In 2017, the MGA further enhanced its AML/CFT supervisory mechanisms, including the implementation of the EU 4th Anti-Money Laundering Directive. This involved cooperation with the Financial Intelligence Analysis Unit (FIAU) to develop supervisory practices and procedures, sector-specific guidelines, and joint supervision;
MGA's most important achievement was the finalisation of the new Gaming Act which was tabled in Parliament earlier this year. The new law is set to overhaul completely the way the Authority regulates the sector, once it comes into force in 2018.
In publishing this report, Heathcliff Farrugia, Chief Executive Officer of the Malta Gaming Authority, stated that: "Last year was perhaps one of the most exciting years for the MGA. The ongoing efforts and relentless work of MGA officials on the various projects the Authority embarked upon was reaching its final stages, with the new regulatory framework and the 4AMLD being the most notable ones.
Their introduction in 2018, coupled with the investment in IT systems shall continue to elevate our regulatory standards, by strengthening our controls and empowering the Authority to adopt a risk based approach towards enforcement and supervision."
Whoever wishes to receive hard copies of the Annual Report may send an email to info.mga@mga.org.mt
Finns flock to work in Online Casinos in Malta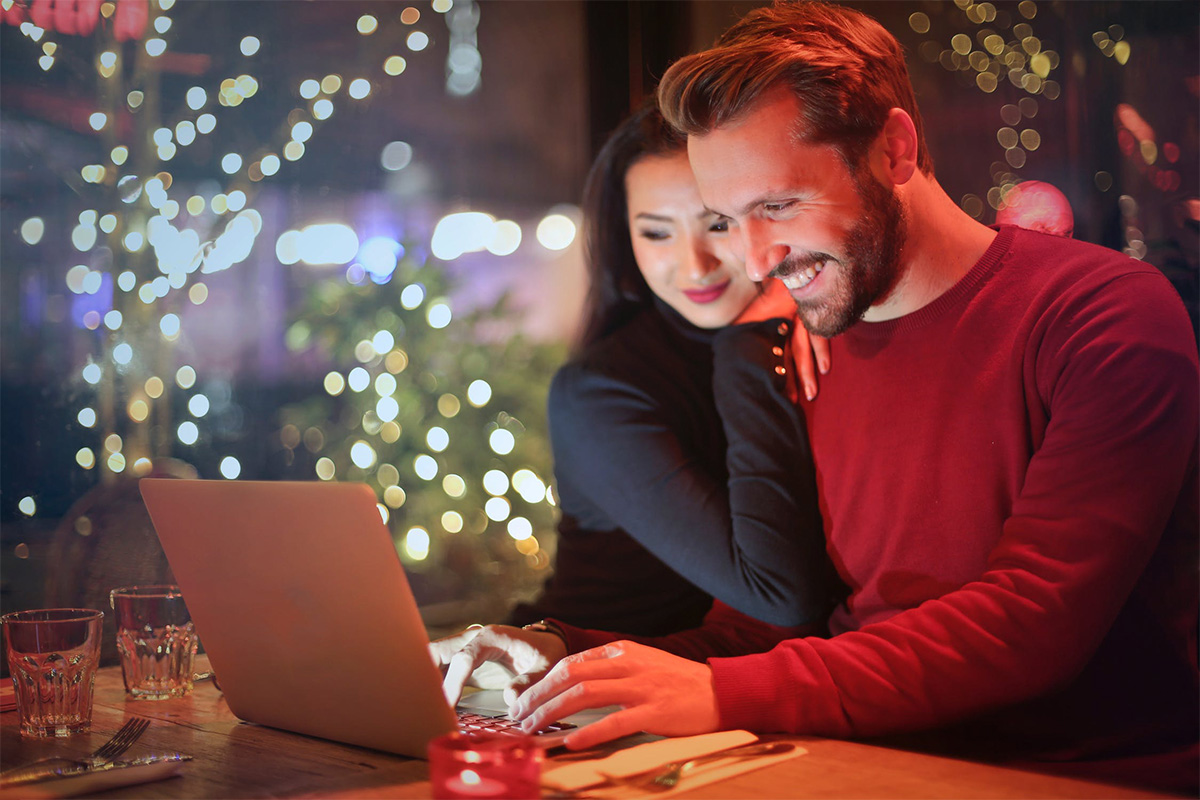 Reading Time:
2
minutes
It is quite well known that Malta is one of the most sought-after-places for online gambling. The reasons are not exactly rocket science. Friendly government regulations and favourable tax regimes are what attract gaming companies to this tiny island.
What is less known though is the number of Finnish citizens working in the gaming companies in Malta?   Apart from Finland, other European countries such as Sweden, Portugal, Slovenia and the Czech Republic do not allow any commercial online gambling operators and the government hold monopoly on the lottery and actual and virtual casinos. Some of the European countries, UK, Italy, Latvia, Luxembourg, Malta, Slovakia, and Estonia, have a fully or partly deregulated online gambling market.
Malta has over 300 companies in the gaming sector, employing around 12,000 people. Among those who have moved there are at least 400 Finns. Malta has thus been called "The Silicon Valley of Casinos."
While only Veikkaus, PAF (Åland equivalent of Veikkaus) and Finntoto are allowed to offer online and offline gambling to the Finnish population, there are up to 100 international sites offering Finnish language gambling sites. Veikkaus and Paf also operate actual casinos and plenty of slot machines in Finland.
Finland's slot machines for gambling situated in public places are exceptional for Western countries. As the cashier at a till hands over a coin as change, many Finns advance to the slot machine by the entrance in a routine-like manner to try their luck. In other Western countries, such a habit is very unordinary.
"In other countries gambling machines are usually situated in casinos, restaurants, and bars, whereas in Finland they are a part of people's everyday life in shops, kiosks and petrol stations," says development coordinator Tapio Jaakkola from Gambling Clinic (Peliklinikka), specialised in gambling addictions.
A valid argument offered by the government in regulated countries is preventing gambling addiction and the resulting financial crisis to individuals by limiting the amount people can gamble and on the other hand recycling the profits to the society for good causes. Veikkaus and PAF return the majority of their profit to culture, sports, research and other social causes. The third argument is the reliability of the gambling operator. Government-owned companies do not cheat.
Same could not be said about commercial online gambling sites and because of the vastly unregulated international market and difficulty of control, there is no guarantee that sites could be reliable. Several services such as Kantacasino.com have tried to solve this problem by star ranking and auditing online gaming sites based on reliability, the number of games available, offered bonuses, and user-friendliness of sites.
According to the Ministry of health of Finland, 2.7 per cent of Finns in the age group of 15–74 suffer from gambling problems at different levels. That is 110,000 Finns. Gambling problems are three times more common among men than women (men 4.7 per cent, women 1.6 per cent). The change of the age limit (K-18) in 2011 has significantly reduced gambling within the group of young males. Gambling among girls was rarer already before the amendment. There are several different sites offering help and information for people with gambling problems, such as Pluuri, Gametalk and Peli poikki.
Source: helsinkitimes.fi
Red Tiger Gaming unveils Tiki Fruits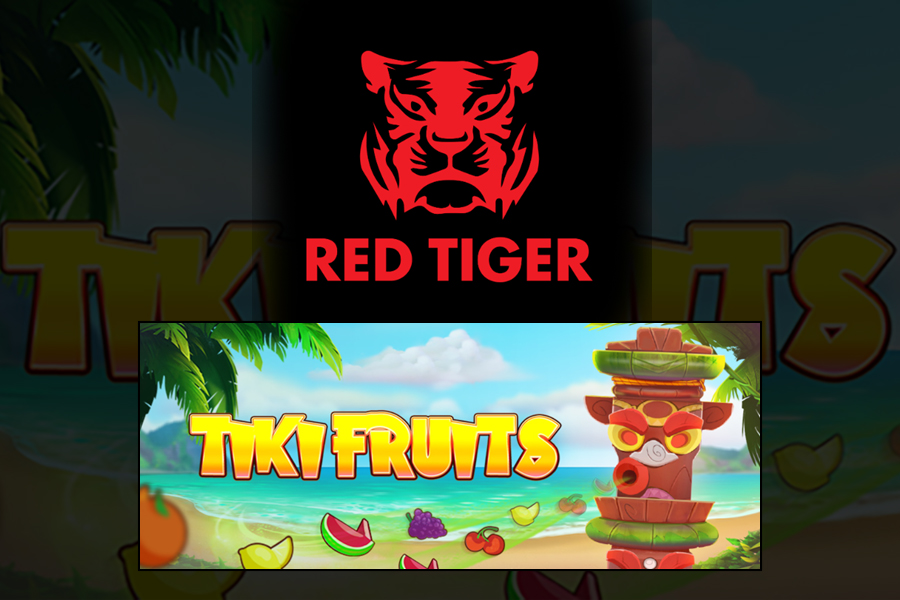 Reading Time:
2
minutes
Exotic clusters aplenty in totemic new game
Malta, 13th July 2018: Award-winning supplier Red Tiger Gaming has made a fruitful addition to its video slots portfolio with the debut of its new title Tiki Fruits.
The supplier's latest title is its first cluster/grid-type game, played on a unique 8×10 grid, where the bigger the cluster players can build up, the bigger the win, meaning they can scoop some juicy-looking prizes.
There are plenty of free spins to be won too, with a complete bonus bar signalling free Tiki Spins which give players the chance for some very big rewards of up to 2,000x their stake.
Furthermore, if the faces on the exotic totem poles activate and remove some of the fruity symbols, new ones will drop, allowing players more chances to hit the sweet spot and win big.
Gavin Hamilton, Chief Executive of Red Tiger Gaming, said: "Tiki Fruits is another innovative addition to our expanding portfolio and it's very exciting for us to offer a new concept to our players.
"With huge prizes to play for, we believe this game can really pack a fruit punch, especially with the amount of free spins that are on offer and we are sure it will be a big hit with players."
Tiki Fruits is the latest video slot to join Red Tiger's high-quality and rapidly growing portfolio which currently stands at over 70 titles, including long term favourites such as Dragon's Luck and recent smash hits like Laser Fruit.
All of Red Tiger's games may be taken with the supplier's unique progressive jackpot software, as well as its Smart Spins marketing tool which takes a wide range of bonus mechanics and targeting options and delivers promotions via an in-game dialogue module.
About Red Tiger Gaming
Red Tiger Gaming is a young and dynamic casino games developer offering top-performing HTML5 slots and table games, a bespoke progressive jackpot system and Smart Spins, an innovative bonus management application. Founded in late 2014 by a group of industry veterans from major B2B and B2C gaming brands, the company is growing fast and is now served by over 200 full time staff including mathematicians, graphic designers, software developers, audio engineers, gambling experts, QAs, account managers and secret magicians; all entirely dedicated to continuously improving the slot player's experience. Learn more at: www.redtigergaming.com
Below-par performance by Melco's Cyprus casino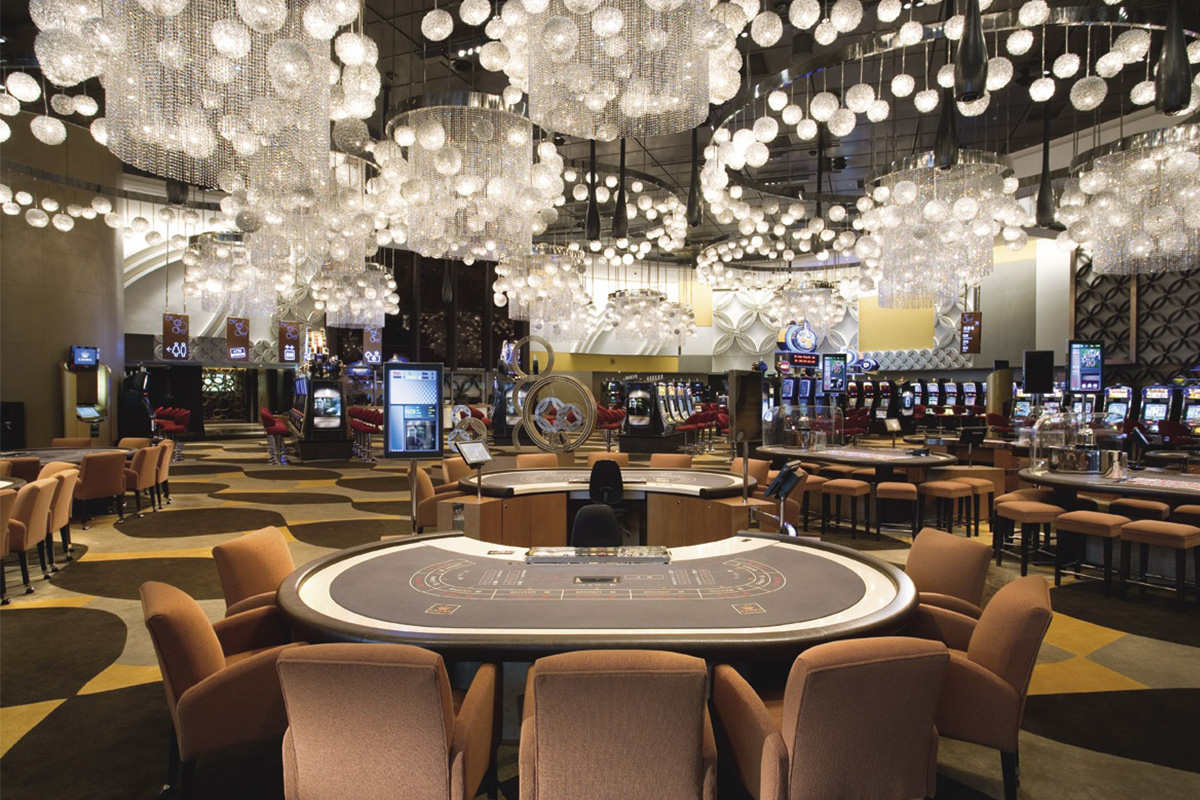 Reading Time:
2
minutes
Melco International Development started a temporary Cyprus casino last week. However, it is so far performing "below expectations," according to its property president.
Around 2000 customers visited the facility per day during the first week. There have been 7000 unique visitors so far, and about 4000 users joined the casino's reward club. Bulk of the visitors were local residents, with Greece, Ukraine and Russia providing the most foreign guests.
But Craig Ballantyne, president of the Cyprus Casino aka C2, told the Cyprus Mail that, while the launch had been "a real rollercoaster ride," the reaction had been "below expectations." Ballantyne referenced the roughly 30 casinos in the Turkish-controlled northern half of Cyprus, saying "we're not the only game in town."
Ballantyne added that those northern casinos had an operational advantage over C2 because their comparatively lax regulatory oversight meant they could "give everything free" to customers, including alcohol, tobacco, "just about everything and anything … it's not a level playing field."
Ballantyne said Melco was discussing potential remedies with Cypriot regulators, including relaxing rules that prevent C2 from promoting gambling as a potential source of financial gain. Ballantyne noted that it was somewhat "discriminatory" that the lottery operations of the OPAP monopoly were allowed to hype multi-million euro jackpots "on every shop window in every street and every corner."
So far, Ballantyne said C2's slot machines were proving the most popular form of gambling with local punters, although the roulette, blackjack, poker and Russian poker tables were also doing well. However, Ballantyne said the property may "swap around" some tables, including adding some high-end baccarat, based on customer feedback.
Melco Int'l broke ground last month on its permanent €550m City of Dreams Mediterranean integrated resort, which is projected to open its first phase by 2021. Melco's deal with the Republic of Cyprus allows it to open multiple 'satellite' slots-only facilities in addition to the C2 venue while its main venue is under construction.
Source: CalvinAyre.com