Gamanza Signs ScandiBet for Gamification Programme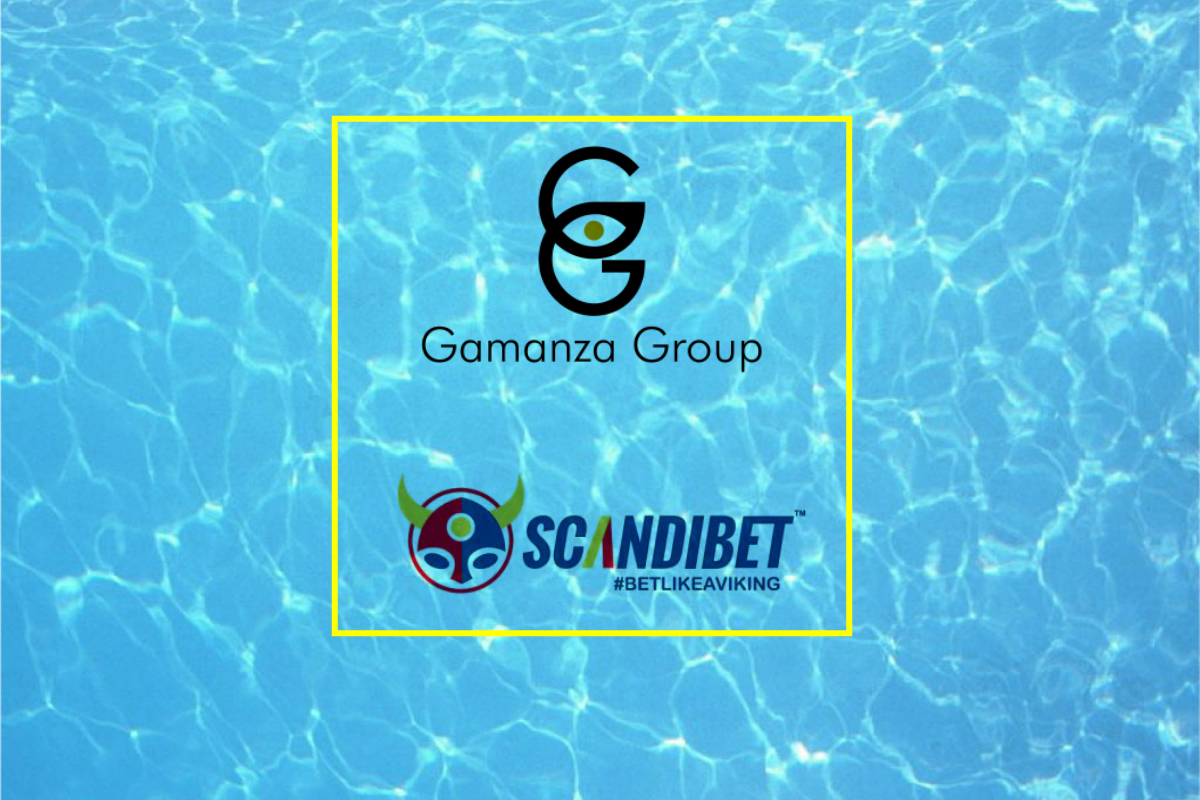 Reading Time:
2
minutes
Points means prizes with Viking rewards
Malta, 3 July: The B2B iGaming specialists Gamanza is delighted to announce the launch of its gamification tool with ScandiBet.com.
Customers that make casino and/or sportsbook bets on the ScandiBet website will gain Viking themed-reward points, called Viking Coins, that can then be exchanged for a selection of bonuses, free spins and free bets or can be exchanged for prizes such as merchandise, holidays and electronic goods in the Reward Shop.
The software is designed to enhance player lifetime values and dwell time on site.
"It is becoming more and more important for operators to create their own unique identity to attract the players and to keep them playing," said Gamanza founder Magnus Lindberg. "We know that gamification is really important to some players and Gamanza's gamification software opens up an exciting route to increased loyalty and customer satisfaction."
Operators can use the data from player activity on their site and translate them to points, token or credits and levels of achievement. Also, Tournaments, Magnifiers and Daily Challenges are important modules and each programme is configurable by the operator to suit their own needs.
Rewards time
The plug -and-play application went live with ScandiBet in June. "We're really happy to be working with Gamanza on this project," said Erik Gilstring from ScandiBet. "Over the last few days we have received a lot of positive feedback, many customers seem curious and are asking about our new progression bar and reward shop. We have already seen good activity on the rewards platform and we are sure this will prove popular with our players."
The gamification application works in tandem with Gamanza's proprietary bonus engine, an application that can be deployed as a standalone or can work with an operator's existing bonus systems.
Lindberg said he was delighted to see his company's gamification tools being deployed with ScandiBet. "We are finding out what really appeals to the players and which rewards are the most efficient at encouraging greater levels of play and more regular visits. Gamification isn't a once-only deployment; the beauty of the products is that it allows the operator to get to know their players habits better and tailor their offering to give them even greater enjoyment."
About Gamanza:
Gamanza is a 360° iGaming Solution Provider bringing together games, lottery and social/real money betting products onto one single platform that also provides gamification, a bonus engine and payments provision. The Gamification Application is a framework as plug-and-play or API solution that help build game-player loyalty and is closely integrated with Gamanza's Bonus/Reward Engine. The games portfolio gives access to many engaging games designed to enhance player lifetime values. Gamanza is also the founder of two new exciting concepts, which are going to be launched later in 2018: Spin Battle™ for multi-player slots and Tour de Bet™, which is a global Betting Tournament Network.
NSoft and Casa Pariurilor expand cooperation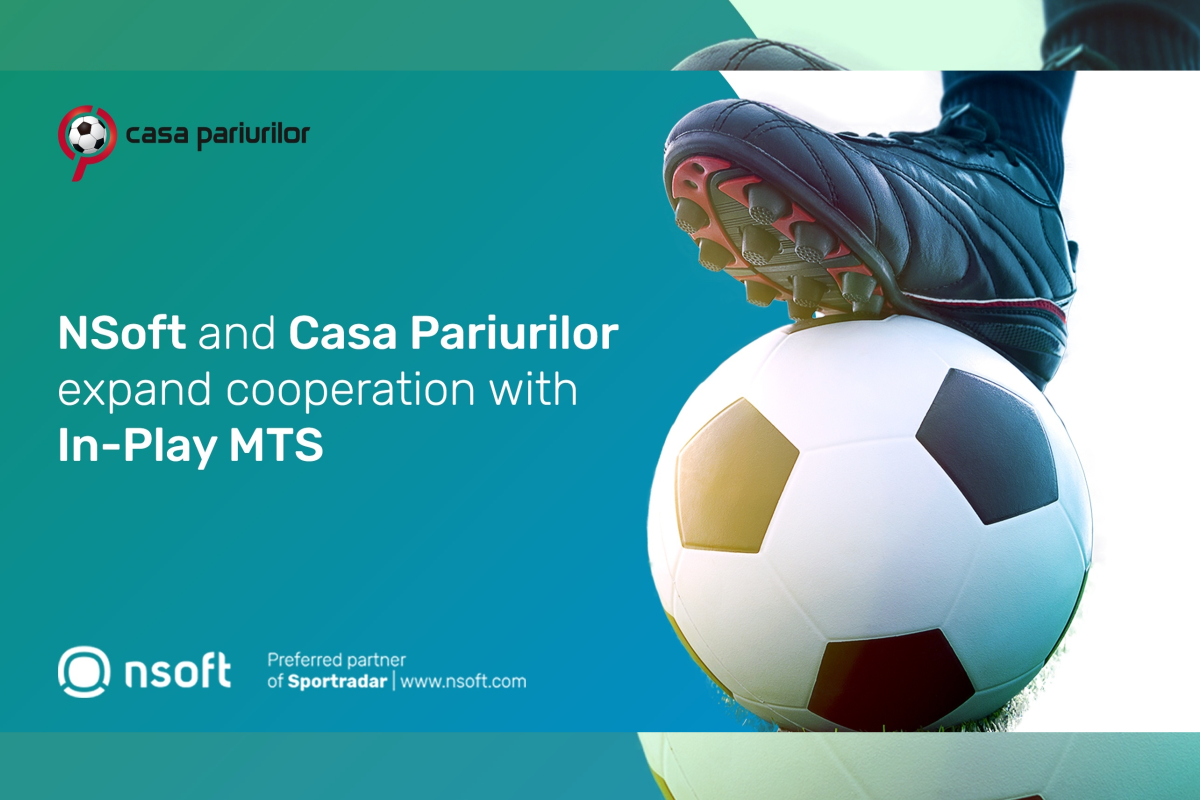 Reading Time:
2
minutes
NSoft, premium betting software provider and Casa Pariurilor, a part of the largest Central European betting operator, have extended their cooperation by agreeing on implementation of NSoft´s In-Play MTS betting solution into Casa Pariurilor's retail network. The network numbers over 700 shops in Romania, positioning Casa Pariurilor amongst the top three betting companies in this country.
Karlo Kralj, NSoft's Regional Sales Agent announces: "I am delighted to confirm the continuation of excellent cooperation with our client Casa Pariurilor. It is one of the oldest and the most respected betting companies on the Romanian market. Casa Pariurilor`s experts have profound understanding of their market and are great in deciphering the players` needs. The partnership with Casa has helped us significantly by providing the essential market-insights and up-to-date knowledge about Romanian market trends."
The first deal between NSoft and Casa Pariurilor was set in 2014 with the release of NSoft`s most popular product – Lucky Six, a draw-based game, together with Virtual Greyhound Races. Initially, the products were available in retail and afterwards, have extended to the client´s web.
"We have been working with NSoft for 5 years now and our cooperation is a role model of how B2B cooperation should look like. You know, you can buy a betting software anywhere, but the people make the difference. We witnessed the NSoft`s trustworthiness and reliability with excellent 24/7 support and great turnkey betting solution, thus the decision to use the advantages of NSoft`s Seven Betting Platform and its In-Play MTS solution in our retail network was a logical step forward," concluded Lewis Findlay, General Manager Romania, Fortuna Entertainment Group.
NSoft`s Sportsbook solution driven by Betradar data provides clients with an extensive offer of up to 25,000 live events per month across 20+ sports. It is highly customizable sports betting platform requiring zero initial costs.
In addition, NSoft's Seven Platform allows distribution of In-Play and Pre-Match offer through all available channels: retail, terminal, web, and mobile.
CodeCube Brothers Earns $50,000 Prize in First Mobile eSports Indie Developer Contest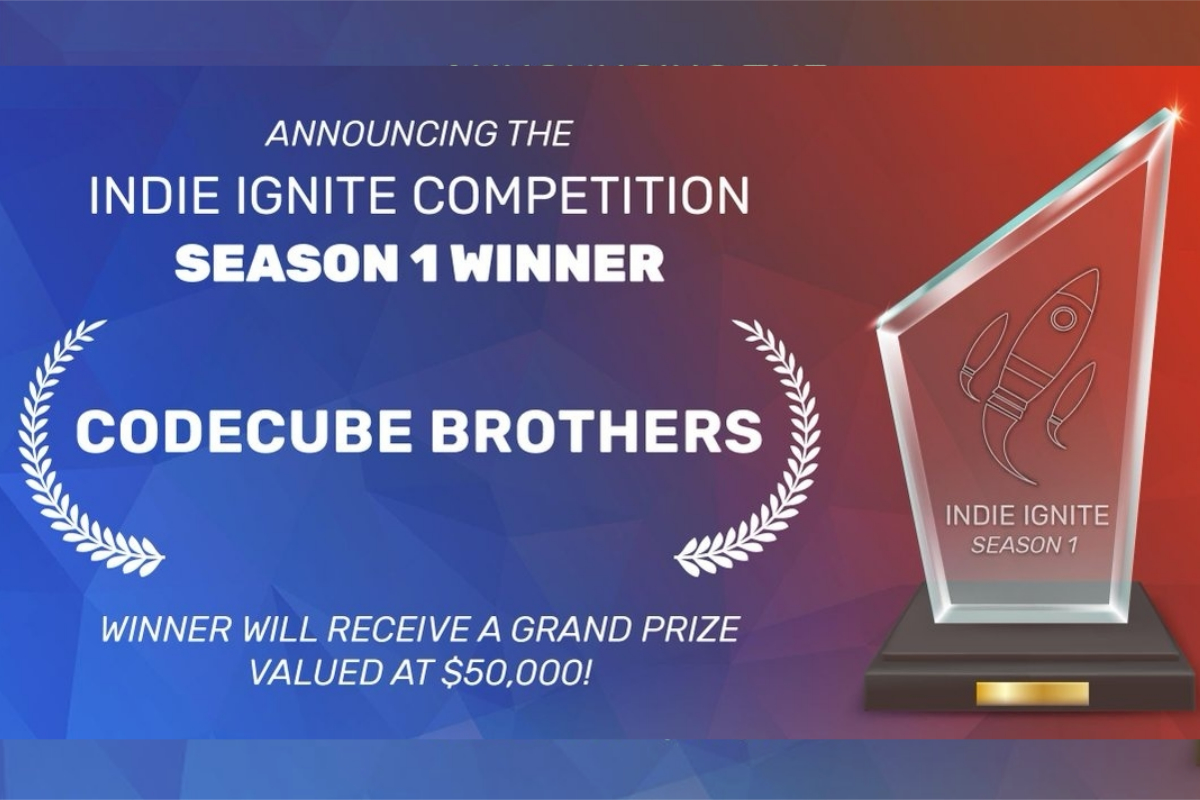 Reading Time:
2
minutes
Inaugural Skillz Indie Ignite Competition Reveals Untapped Developer Talent
Skillz, the worldwide leader in mobile eSports, today announced the winner of its inaugural Indie Ignite game developer competition. First place was claimed by CodeCube Brothers, creators of Color Ring, earning the two Finnish brothers a grand prize valued at over $50,000. Hidden Pixel Games LLC, developers of Pool Payday, also received an honorable mention.
The first-place prize is comprised of a package of services and funds, including a $25,000 user acquisition campaign, $25,000 in game launch optimization services, as well as two Game Developers Conference (GDC) 2019 passes. The contest challenged indie game developers to create the next hit eSports game, and attracted an overwhelming response from the community.
"My brother and I have tried to design a hit mobile game since 2010, and winning this contest has been the biggest validation – if we hadn't, we'd currently be looking for second jobs to fund our business," says Esa Salminen, co-founder of CodeCube Brothers. "Monetizing is a big challenge for indie developers in this crowded market, but Skillz has empowered us to pursue our own aspirations while having the financial stability of a larger games studio."
To enter the competition, mobile game developers integrated the Skillz eSports infrastructure into the title of their choice. The games were evaluated based on criteria including strong D1 and D7 retention rates, daily active users, and core gameplay loop design. Color Ring took the lead with impressive metrics, excelling across all criteria.
"Developers have always been central to our mission of democratizing eSports, and they never cease to impress us with their creativity," says Andrew Paradise, CEO and founder of Skillz. "Skillz levels the playing field so even the smallest of indie developers have the tools needed to create a world-class eSport – all they have to bring is their creativity."
Skillz is committed to supporting indie game developers, and kicked off its Indie Ignite Season 2 game developer competition this week. In support of this, Skillz is also hosting its first Game Jam next month. This event features hands-on tutorials from world-class experts on how to design and build successful mobile eSports titles. The Skillz Game Jam is open to all game developers, but is particularly ideal for Indie Ignite entrants.
About Skillz:
Skillz, the leading mobile eSports platform, connects the world's 2.6 billion mobile gamers through competition. In 2018, Skillz was named to Entrepreneur Magazine's 100 Brilliant Companies, Forbes' Next Billion-Dollar Startups, and the Entrepreneur 360. Skillz has also been named the #1 fastest-growing private company in America by Inc. Magazine and a CNBC Disruptor 50. Over 18 million gamers use Skillz to compete in mobile games across 13,000+ game studios. Founded in 2012, Skillz is headquartered in San Francisco and backed by leading venture capitalists as well as the owners of the New England Patriots, Milwaukee Bucks, New York Mets and Sacramento Kings. To learn more, visit www.skillz.com.
Source: Skillz
Microgaming inks deal with Crazy Tooth Studio embark on icy adventures in Arctic Valor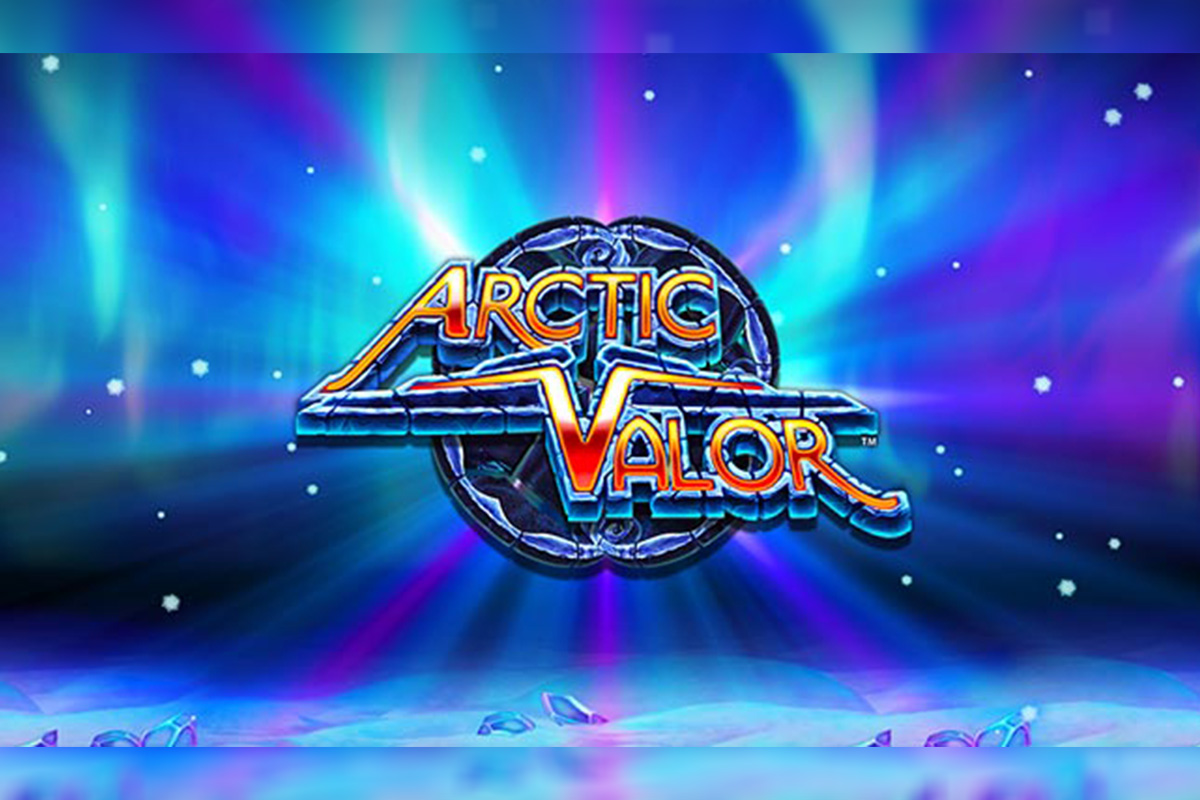 Reading Time:
1
minute
Microgaming has signed a long-term supplier agreement with game development studio, Crazy Tooth.
The first game of the partnership will be Arctic Valor™, a riveting new six-reel, 4,096 ways online slot. Crazy Tooth Studio® developed this exclusively for Microgaming. The new game involves fierce Valkyries and has a mythological background.
Ben Hoffman, President at Crazy Tooth Studio®, said: "We are very excited to be working with Microgaming, whose extraordinary position in the market, diverse portfolio of excellent games and extensive list of operators will enable us to greatly diversify our capabilities and deliver our range of innovative slots and games to new audiences. We are thrilled to release Arctic Valor as our first exclusive game for Microgaming."
David Reynolds, Games Publisher at Microgaming, added: "Arctic Valor provides a visually stunning journey into a land of ice and snow, complete with a fantastically vibrant, Norse-tinged atmosphere. With 4,096 ways to win, players can also look forward to smashing their way through to some truly epic rewards via the game's unique and suspenseful icicle feature."