Ubisoft reports first-quarter 2018-19 sales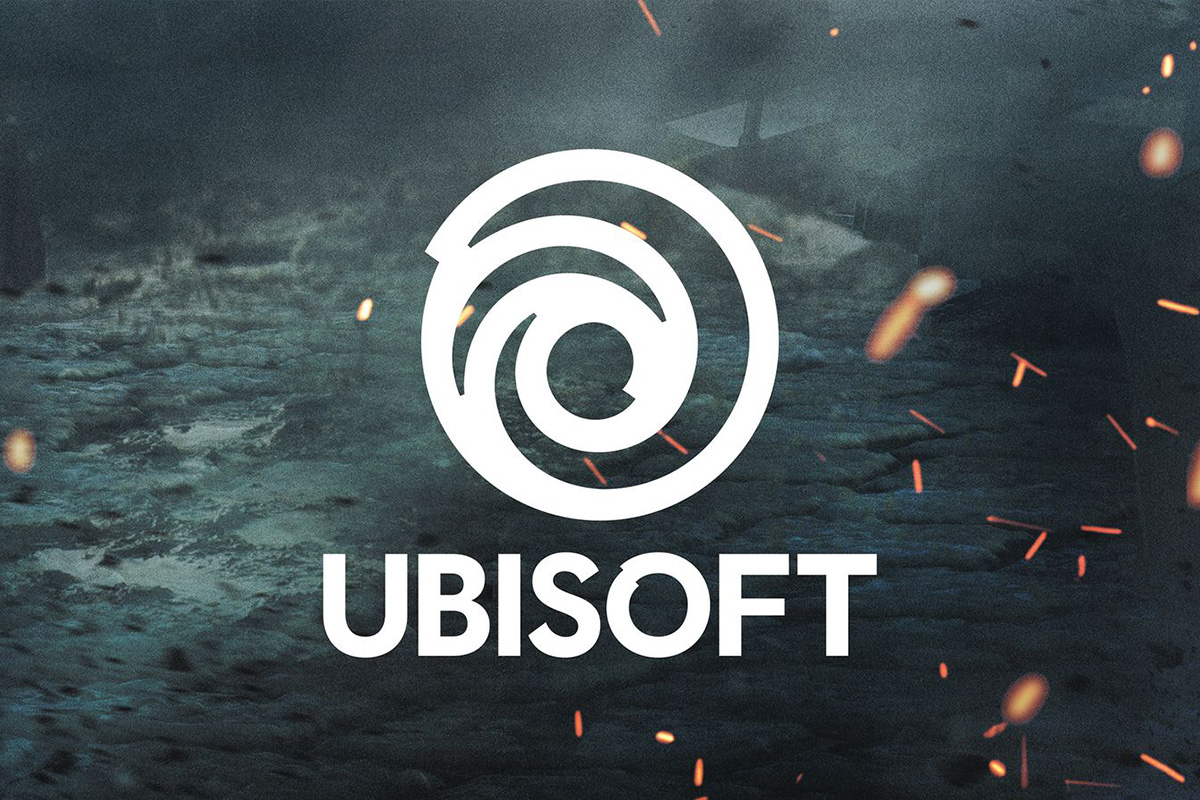 Reading Time:
3
minutes
A solid performance, led by sharp back-catalog growth and continued strong momentum for digitalales : 400.0 M€
Ubisoft released its sales figures for the first quarter of fiscal 2018-19, i.e. the three months ending on June 30, 2018.
Yves Guillemot, Co-Founder and Chief Executive Officer, stated "We had a record first quarter, which exceeded our expectations. This performance was fueled by steady growth for our back-catalog and an excellent momentum for PRI, once again confirming the increasingly recurring profile of our business and the ever-greater success of our digital transformation.
Our teams are continuing to deliver on our strategic plan of ramping up our franchises.
Assassin's Creed Odyssey and The Division 2 were very well received at E3, confirming their full potential in a highly competitive environment. Our new creation, Skull & Bones, also made a very good impression due to its innovative gameplay combining naval battles with a multi-player experience.
Thanks to its numerous growth drivers, brisk digital trajectory and close-knit relations with its gamer communities, as well as the fact that it directly owns its brands, Ubisoft is ideally positioned to meet its targets for full-year 2018-19 and continue to grow and increase its profitability over the long term."
The Group applied the IFRS 15 new revenue norm for the first time in its quarterly financial statements for the three months ended June 30, 2018. As a result of applying this standard, a portion of revenue generated from games is now recognized after the initial delivery date of the game concerned. As the Group has elected to use the cumulative catch-up method for applying IFRS 15, the revenue figure for the first quarter of the previous fiscal year have not been restated.
Sales and net bookings
In M€ Q1 2018-19
Sales 400.0
Deferred services -18.5
Net bookings 381.5
Sales for the first quarter of fiscal 2018-19 amounted to €400.0 million (415.4 million at constant exchange rates[2]).
First-quarter 2018-19 net bookings came to €381.5 million, representing an increase of 88.8% (+ 96.1% at constant exchange rates2) on the €202.1 million reported for first-quarter 2017-18.
Outlook
Second-quarter 2018-19 sales and net bookings
The Group expects second-quarter 2018-19 sales of between €345.0 million and €355.0 million and net bookings to amount to around €345.0 million (versus €264.2 million for the second quarter of 2017-18). This year-on-year expected increase is due to the back-catalog momentum and initial in-stores shipments for Assassin's Creed® Odyssey.
Full-year 2018-19
Ubisoft is standing by its targets of:
Sales of around €2,000.0 million
Net bookings of around €2,050.0 million.
Non-IFRS operating income (based on net bookings) of around €440.0 million.
Free cash flow of around €300.0 million.
Disclaimer
This statement may contain estimated financial data, information on future projects and transactions and future business results/performance. Such forward-looking data are provided for estimation purposes only. They are subject to market risks and uncertainties and may vary significantly compared with the actual results that will be published. The estimated financial data have been presented and approved by the Board of Directors on 05/17/18 and have not been audited by the Statutory Auditors. (Additional information is specified in the most recent Ubisoft Registration Document filed on June 06, 2018 with the French Financial Markets Authority (l'Autorité des Marchés Financiers)).
About Ubisoft:
Ubisoft is a leading creator, publisher and distributor of interactive entertainment and services, with a rich portfolio of world-renowned brands, including Assassin's Creed, Far Cry, For Honor, Just Dance, Watch_Dogs & Tom Clancy's video game series, including Ghost Recon, Rainbow Six and The Division. The teams throughout Ubisoft's worldwide network of studios and business offices are committed to delivering original and memorable gaming experiences across all popular platforms, including consoles, mobile phones, tablets and PCs. For the 2017-18 fiscal year Ubisoft generated sales of €1,732 million. To learn more, please visit www.ubisoftgroup.com
© 2018 Ubisoft Entertainment. All Rights Reserved. Ubisoft and the Ubisoft logo are registered trademarks in the US and/or other countries
Definitions of Non-IFRS Financial Indicators
Net Bookings: corresponds to the prior sales standard.
Non-IFRS operating income corresponds to operating income less the following items:
Stock-based compensation expense arising on free share plans, group savings plans and stock options.
Depreciation of acquired intangible assets with indefinite useful lives.
Non-operating income and expenses resulting from restructuring operations within the Group.
Non-IFRS operating margin corresponds to the ratio between the Non-IFRS operating income and sales. This ratio reflects the economic performance.
Free cash flow corresponds to cash flows from operating activities after cash inflows/outflows arising on the disposal/acquisition of other intangible assets and property, plant and equipment.
Hisense Announces Global Partnership With Fnatic Esports Organization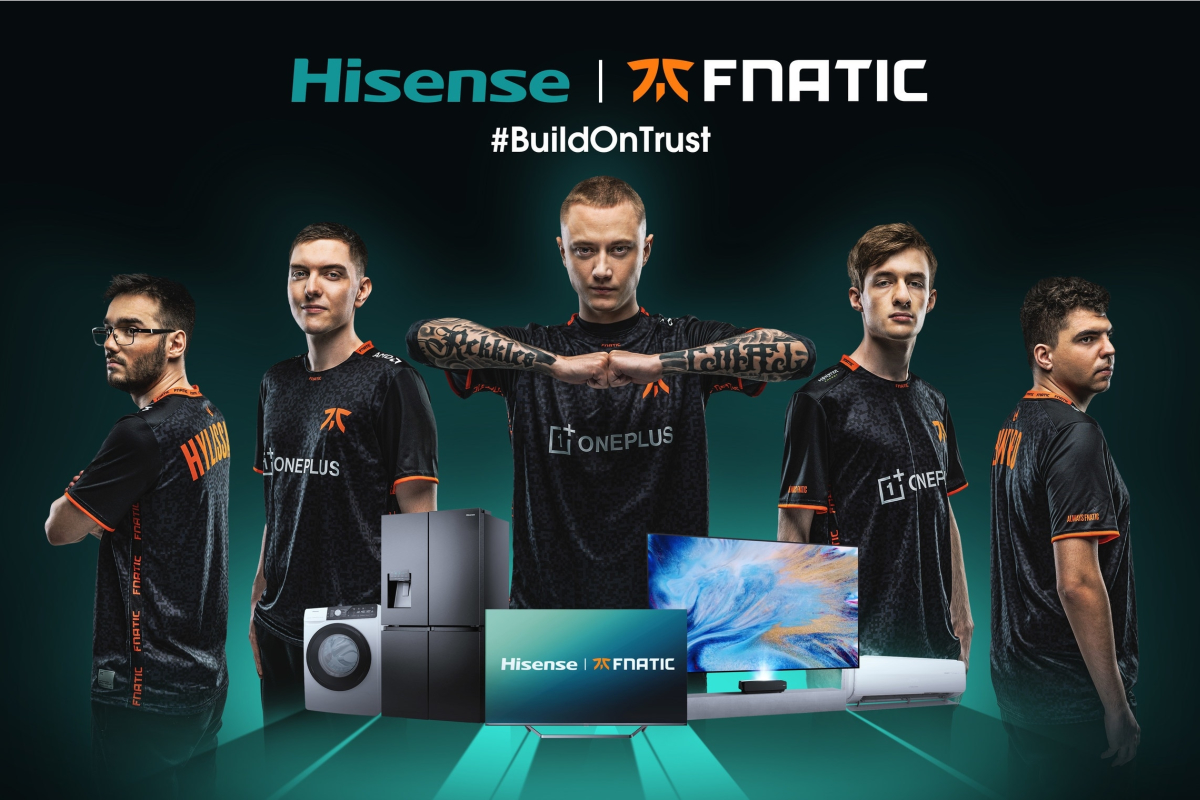 Reading Time:
< 1
minute
Hisense, the global consumer electronics and home appliances market leader, today announced a multi-year partnership with esports organization, Fnatic. Through this partnership, the two companies will produce a variety of content, including product reviews, video collaborations and social engagement, each featuring Hisense appliances and Fnatic's prominent teams.
"We are thrilled to partner with Fnatic, one of the world's top esports organizations, in a joint effort to bring a better quality of life to Fnatic and esports fans," said Alex Zhu, the Vice President of Hisense International. "We hope to make Hisense TV and home appliances truly their friend and right hand in life by constantly exploring the needs of fans, so as to allow them to focus on enjoying every moment of esports games. Supported by the unique VIDAA operation system that launched at Hisense TV, we are dedicated to bringing more esports and Fnatic content to our big screens for fans."
Hisense provides reliable smart home appliances including televisions, refrigerators, air conditioners, washing machines, cooking appliances among many others, that meet the demands of modern consumers. As a part of the deal, all Fnatic facilities will be upgraded with Hisense products. Fnatic will also have access to Hisense's global network of customers, allowing for a wider audience and the potential to build a stronger fan base. This partnership represents another strategic milestone in Fnatic's continued expansion into China.
"We are proud to partner with Hisense, a forward-thinking, innovative company, that is committed to bringing happiness into the homes of millions of families," said Sam Mathews, Founder and CEO of Fnatic. "As a trusted partner, we are excited to share this collaboration with our fans, players and creators."
Sam Houlding becomes Chief Commercial Officer at Spotlight Sports Group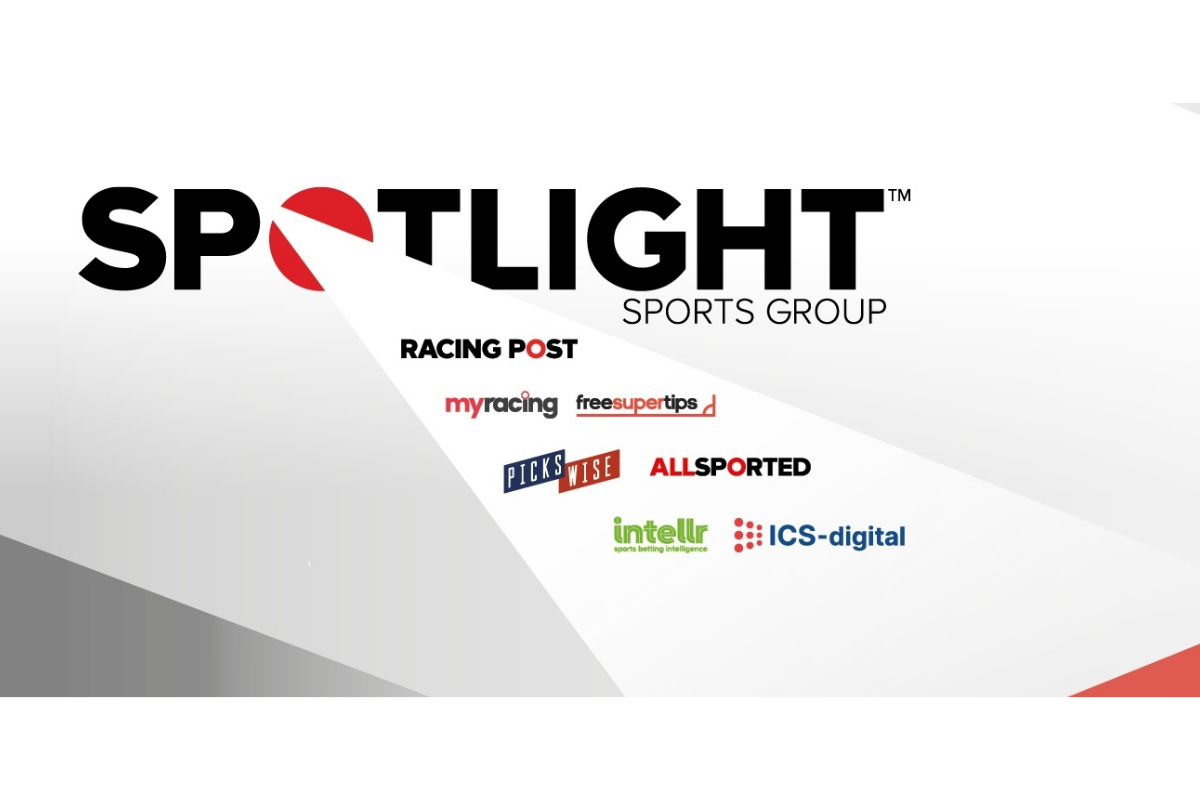 Reading Time:
2
minutes
Spotlight Sports Group has announced Sam Houlding will replace Mike Griffin as Chief Commercial Officer. Griffin left his role as Chief Revenue Officer of the group, on September 30th.
Griffin said 'After an extended period, it is now time for me to step away from the Spotlight Sports Group and see what the next chapter of my life holds. It's been more than a job, it has been a way of life, and like life itself, there have been some lows, but mainly it has been lots of highs, created by the brilliant people I have had the opportunity to meet and work with within the industry.  However, even in these difficult circumstances with a heavy heart, I have decided the time is right for me to leave Spotlight Sports Group to pursue an exciting new challenge. I leave a transformed business safe in the knowledge that we have the best talent in the industry working for Spotlight Sports Group. This wasn't a decision I have taken lightly but one that has been in planning from pre-covid. I'm leaving a business that has changed so much in my time and has transformed into a leading data technology business.  I'm delighted my good friend and colleague, Sam Houlding, will take over the reins across the Spotlight Sports Group from 1st October and I trust he is going to continue to an incredible job.'
Houlding said 'I am thrilled to be taking the role of Chief Commercial Officer at Spotlight Sports Group. This is an incredibly important time for the business and we are set up to continue our exciting evolution over the coming years thanks to the legacy Mike leaves after changing this business during his time here.  Mike's journey at Spotlight Sports Group has seen the establishment of our strong affiliate channels, the rapid growth of our content syndication business, the launch of our trading platform – AllSported –  and integrating us with high street bookmakers across the UK and Ireland. Our aim is to continue to provide our partners with fantastic value across every area of our business and whilst Mike has set a very high bar over the years, my aim is to ensure that we continually improve the level of value we can offer and cement Spotlight Sports Group as the leading service provider in the industry.'
Spotlight Sports Group is the home to highly successful brands in the betting world including Racing Post, one of the most recognised and trusted names in sports betting with more than 34 years of intimate industry experience. The global reach and sports expertise are further strengthened by My Racing, Free Super Tips, Pickswise and Intellr. The specialist international agency services, ICS-digital and ICS-translate, help improve clients' effectiveness in the marketplace by driving extended reach and increased traffic through performance marketing and by providing expertise in SEO, content marketing, digital PR and translation services.
Football for Friendship unites world: Uganda musicians create fan chants for the new F4F World game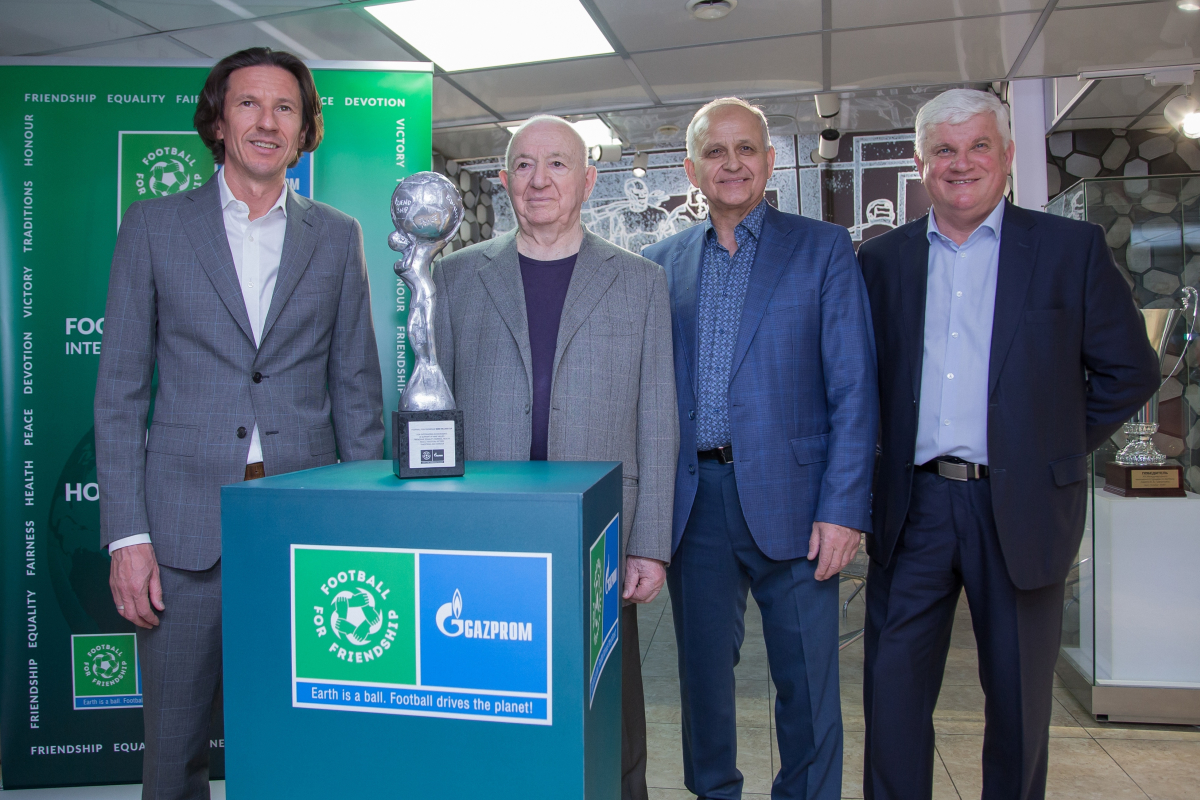 Reading Time:
2
minutes
A transnational developers team (Russia, Ukraine, Germany, Brazil, Australia, China) is creating a new online game – the Football for Friendship World (F4F World) international football simulator. Fan chants created by musicians from Uganda will become a bright feature of the gameplay.
The new simulator will have several special features. One of them is the three modes: football player, coach, and fan. 18 chants of different levels of difficulty (with and without music) were created especially for the fan mode. The musicians will create over 40 tracks for the fans. Over 30 people from different countries of the world are creating the sound design for the game.
As fans, players will have the opportunity to choose favourite teams, earn fan merchandise, support the players of their favourite teams. The quality performance of the fan chants increases the players' speed, affects their recovery after injuries, and gives the team extra points.
"What is football? First of all, football is emotions. It invokes incredible strong emotions, and it doesn't matter whether you are playing it or watching your favourite team play or if you are playing an online game. You want to experience intense emotions and share them with your teammates, your friends. That's why the element of fan support in football has such an important role in the development of the F4F World simulator," notes Andrey Inyushin.
The release of the simulator is scheduled for the autumn of 2020. The game is created with the support of the International Children's Social Programme Football for Friendship. The Football for Friendship World helps organise in real time games of international teams with players from different countries. The format is the same as in the offline championships of Football for Friendship, which unite players from 211 countries and regions of the world.
"I'm lucky to be one of the Football for Friendship participants. We were so amazed by the event that unites the whole world that we created and offered our friends from other countries a new song – the project's hymn," shares Kay Davis, a musician from Uganda. "When we found out that a new online game is under development, we wanted to participate in the sound design. We hope that the players like our fan chants, and that everyone will be able to immerse themselves into the atmosphere of a football game, and truly experience these emotions."
DataArt is the developer of the F4F World game. The company created the Skillotron educational gaming platform that won multiple awards. It is also the global solutions developer for Nasdaq, Travelport, Ocado, Centrica/Hive, Paddy Power Betfair, IWG, Univision, Meetup. The game will be available on MS Windows, Apple macOS, Android, iOS.