Ubisoft reports first-quarter 2018-19 sales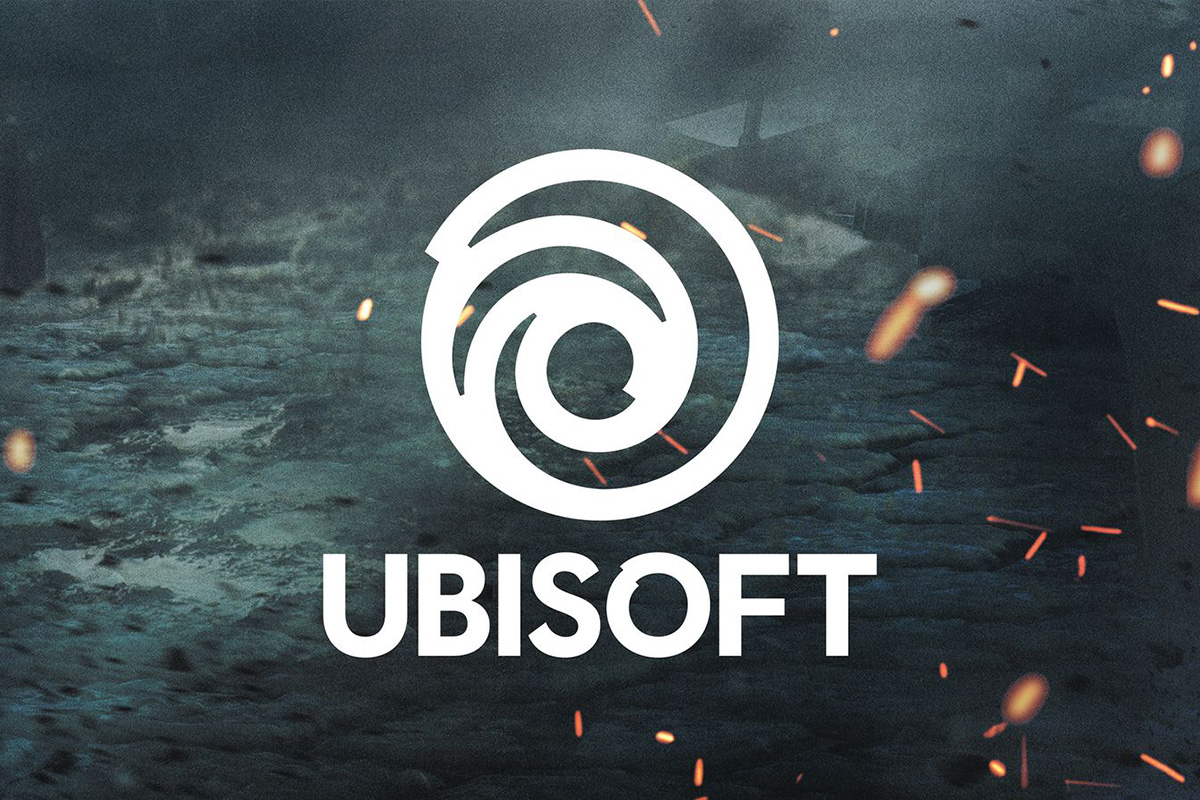 Reading Time:
3
minutes
A solid performance, led by sharp back-catalog growth and continued strong momentum for digitalales : 400.0 M€
Ubisoft released its sales figures for the first quarter of fiscal 2018-19, i.e. the three months ending on June 30, 2018.
Yves Guillemot, Co-Founder and Chief Executive Officer, stated "We had a record first quarter, which exceeded our expectations. This performance was fueled by steady growth for our back-catalog and an excellent momentum for PRI, once again confirming the increasingly recurring profile of our business and the ever-greater success of our digital transformation.
Our teams are continuing to deliver on our strategic plan of ramping up our franchises.
Assassin's Creed Odyssey and The Division 2 were very well received at E3, confirming their full potential in a highly competitive environment. Our new creation, Skull & Bones, also made a very good impression due to its innovative gameplay combining naval battles with a multi-player experience.
Thanks to its numerous growth drivers, brisk digital trajectory and close-knit relations with its gamer communities, as well as the fact that it directly owns its brands, Ubisoft is ideally positioned to meet its targets for full-year 2018-19 and continue to grow and increase its profitability over the long term."
The Group applied the IFRS 15 new revenue norm for the first time in its quarterly financial statements for the three months ended June 30, 2018. As a result of applying this standard, a portion of revenue generated from games is now recognized after the initial delivery date of the game concerned. As the Group has elected to use the cumulative catch-up method for applying IFRS 15, the revenue figure for the first quarter of the previous fiscal year have not been restated.
Sales and net bookings
In M€ Q1 2018-19
Sales 400.0
Deferred services -18.5
Net bookings 381.5
Sales for the first quarter of fiscal 2018-19 amounted to €400.0 million (415.4 million at constant exchange rates[2]).
First-quarter 2018-19 net bookings came to €381.5 million, representing an increase of 88.8% (+ 96.1% at constant exchange rates2) on the €202.1 million reported for first-quarter 2017-18.
Outlook
Second-quarter 2018-19 sales and net bookings
The Group expects second-quarter 2018-19 sales of between €345.0 million and €355.0 million and net bookings to amount to around €345.0 million (versus €264.2 million for the second quarter of 2017-18). This year-on-year expected increase is due to the back-catalog momentum and initial in-stores shipments for Assassin's Creed® Odyssey.
Full-year 2018-19
Ubisoft is standing by its targets of:
Sales of around €2,000.0 million
Net bookings of around €2,050.0 million.
Non-IFRS operating income (based on net bookings) of around €440.0 million.
Free cash flow of around €300.0 million.
Disclaimer
This statement may contain estimated financial data, information on future projects and transactions and future business results/performance. Such forward-looking data are provided for estimation purposes only. They are subject to market risks and uncertainties and may vary significantly compared with the actual results that will be published. The estimated financial data have been presented and approved by the Board of Directors on 05/17/18 and have not been audited by the Statutory Auditors. (Additional information is specified in the most recent Ubisoft Registration Document filed on June 06, 2018 with the French Financial Markets Authority (l'Autorité des Marchés Financiers)).
About Ubisoft:
Ubisoft is a leading creator, publisher and distributor of interactive entertainment and services, with a rich portfolio of world-renowned brands, including Assassin's Creed, Far Cry, For Honor, Just Dance, Watch_Dogs & Tom Clancy's video game series, including Ghost Recon, Rainbow Six and The Division. The teams throughout Ubisoft's worldwide network of studios and business offices are committed to delivering original and memorable gaming experiences across all popular platforms, including consoles, mobile phones, tablets and PCs. For the 2017-18 fiscal year Ubisoft generated sales of €1,732 million. To learn more, please visit www.ubisoftgroup.com
© 2018 Ubisoft Entertainment. All Rights Reserved. Ubisoft and the Ubisoft logo are registered trademarks in the US and/or other countries
Definitions of Non-IFRS Financial Indicators
Net Bookings: corresponds to the prior sales standard.
Non-IFRS operating income corresponds to operating income less the following items:
Stock-based compensation expense arising on free share plans, group savings plans and stock options.
Depreciation of acquired intangible assets with indefinite useful lives.
Non-operating income and expenses resulting from restructuring operations within the Group.
Non-IFRS operating margin corresponds to the ratio between the Non-IFRS operating income and sales. This ratio reflects the economic performance.
Free cash flow corresponds to cash flows from operating activities after cash inflows/outflows arising on the disposal/acquisition of other intangible assets and property, plant and equipment.
KPMG-led initiative raises funds for ALS Malta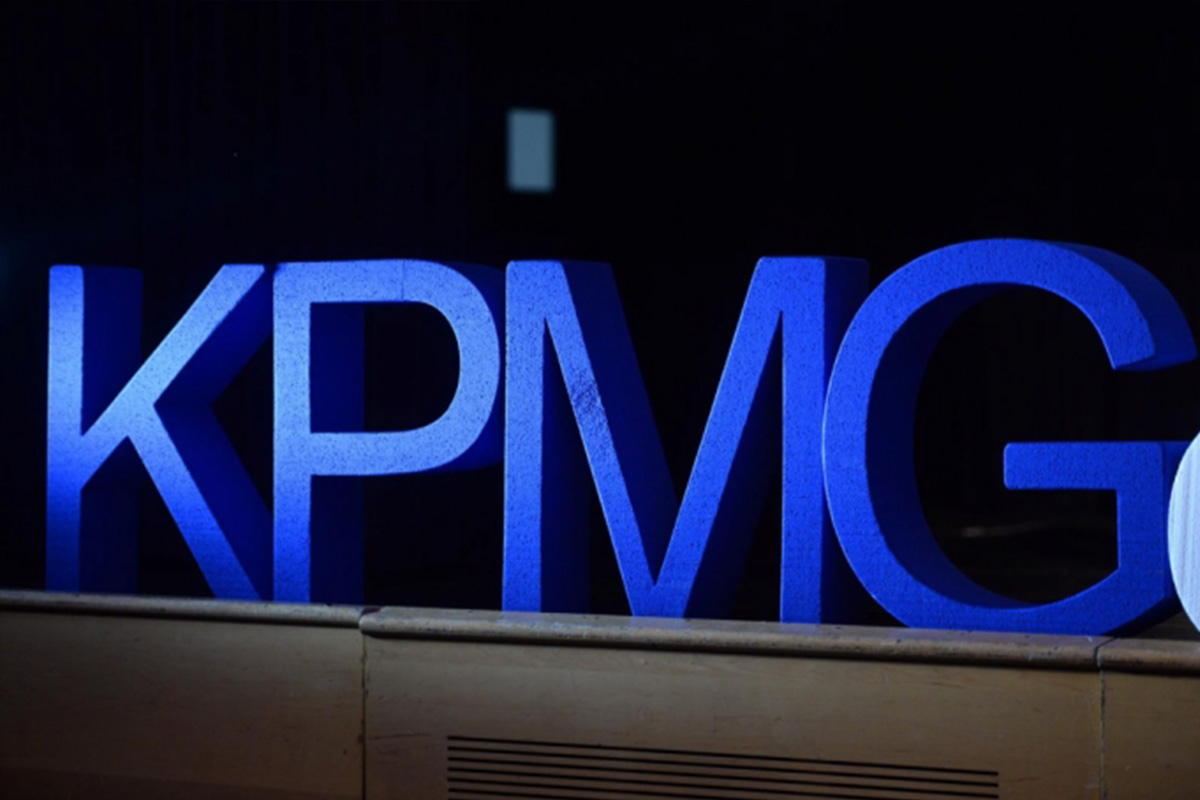 Reading Time:
1
minute
KPMG have raised funds worth €9,000 for the ALS Malta Foundation from a number of iGaming operators such as  GiG Gives, SiGMA, Microgaming and L&L Europe. A few months before, KPMG in Malta decided to assist the ALS Malta Foundation in its fundraising efforts to create a bigger and better 'Dar Bjorn'. 'Dar Bjorn' has played an integral role in improving the lives of Amyotrophic Lateral Sclerosis (ALS) patients since its inception.
The requires funds to raise awareness, improve the lives of ALS sufferers, and improve ALS and Motor Neurone Disease (MND) research at the University of Malta.
Along with the Research Innovation and Development Trust (RIDT), the organisation is making great strides in its bid to improve the lives of ALS and MND sufferers.
The organisation offers significant support to ALS and MND sufferers on the island of Malta.
PlayGame Collaborates with The Walt Disney Company Southeast Asia to Bring Disney Games to Southeast Asian Fans on Playgame.com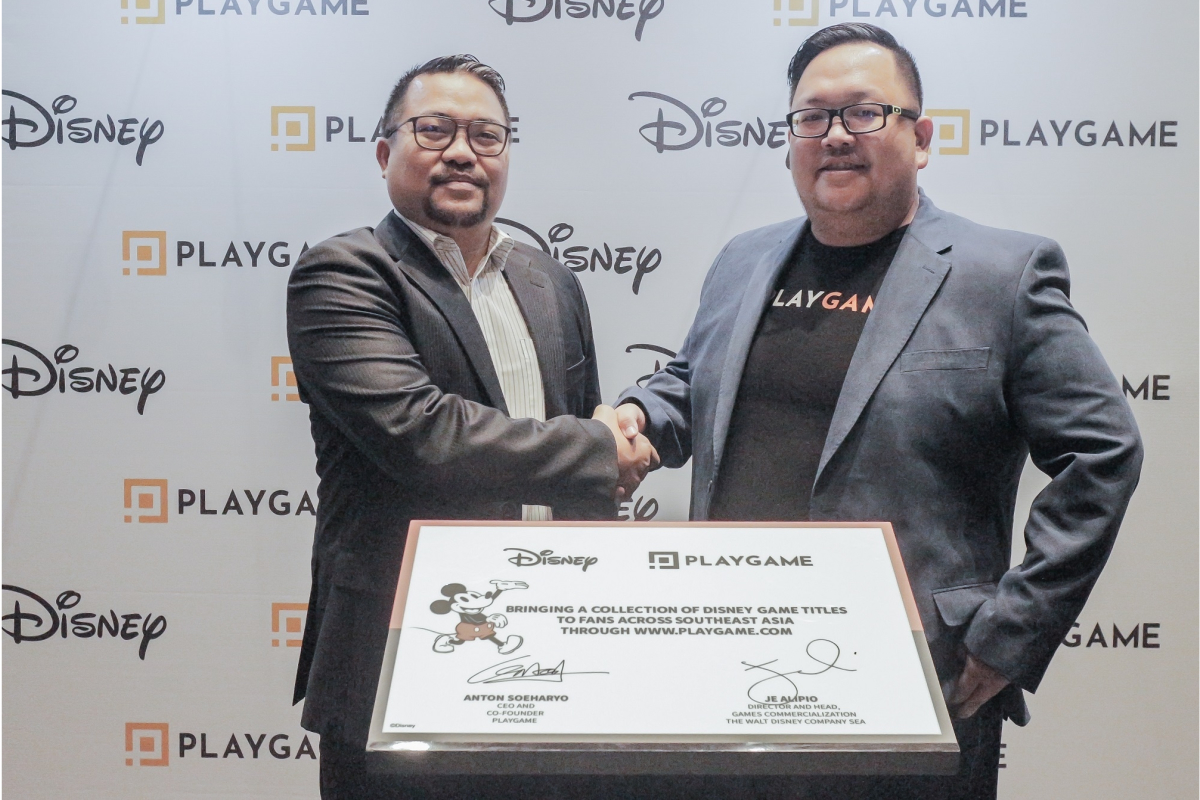 Reading Time:
2
minutes
PlayGame and The Walt Disney Company Southeast Asia today announced a one-year collaboration to bring a collection of game titles to fans across Southeast Asia. The games will feature beloved characters from the Disney franchise and will be available on the direct-to-play gaming platform, www.PlayGame.com, starting this December 2018.
"We are delighted to announce this wonderful collaboration with The Walt Disney Company. Like millions of people all over the world, I am a huge fan of Disney myself. This is a very exciting collaboration, as our blockchain-powered decentralized gaming platform will encourage innovation and bring Disney's well-loved creative products to the vast PlayGame community," said Anton Soeharyo, CEO of PlayGame.
"This collaboration with PlayGame provides more opportunities to bring our beloved characters and stories closer to Southeast Asian fans through high-quality interactive game experiences," said Je Alipio, Director and Head, Games Commercialization, The Walt Disney Company, Southeast Asia.
The PlayGame platform allows players of all ages to enjoy free-to-play HTML5 games directly from their desktop and mobile browsers. Some of the game titles will feature fan-favorite characters like Mickey Mouse and Minnie Mouse as well as Olaf from "Frozen":
Mickey's Delivery Dash, where players must help Mickey deliver croissants across Paris to Minnie's cafe before time runs out
Olaf's Freeze Fall, where players will have to help Olaf to look for his missing arms, buttons and nose
As players develop an affinity to the platform, they can anticipate a series of surprises featuring more game titles with Disney's favorite characters that they grew up with over the years.
The games will be first introduced across 6 countries in Southeast Asia — Indonesia, Singapore, Malaysia, Thailand, Vietnam, and the Philippines.
About Playgame:
PlayGame is a blockchain-powered direct-to-play gaming platform where people can play for free, create their competition with their friends and win pool prizes. PlayGame has a mission to help gamers, game developers, entrepreneurs, and investors convert their game ideas into fully-functional games that can be enjoyed by millions of people regardless of their location, origin, game devices or socioeconomic status.
Source: PlayGame
Gfinity Announces EA SPORTS FIFA 19 Global Series Partnership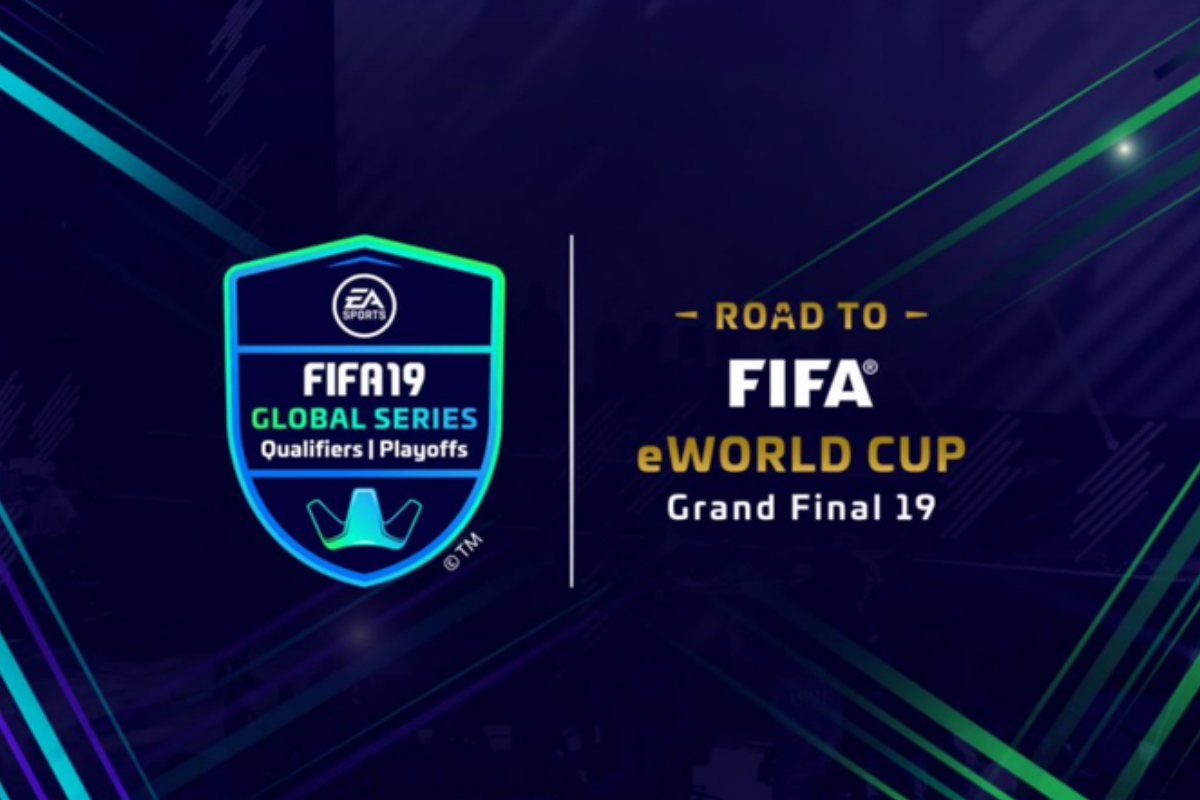 Reading Time:
2
minutes
Gfinity, a world-leading esports solutions provider, announces it will host four events as part of the EA SPORTS™ FIFA 19 Global Series. The tournaments consist of one FUT Champions Cup and three Licensed Qualifiers. The first event starts today, Friday 14th December 2018, and all will be held at the Gfinity Esports Arena in London and streamed across digital platforms.
Each of the events form part of the journey that players will take on the road to the FIFA eWorld Cup 2019. The FUT Champions Cup features 64 of the world's best FIFA 19 players who have qualified through in-game online competitions. The Licensed Qualifiers maintain the same format but feature 32 players across PlayStation 4 and Xbox One.
More than 20 million players across 60 countries participated in the EA SPORTS FIFA 18 Global Series. For the 2019 season, new pathways are now available making it easier for players to qualify for the EA SPORTS FIFA 19 Global Series through the introduction of a new EA SPORTS FIFA 19 Global Series Points system.
The FUT Champions Cups and Licensed Qualifiers extend Gfinity's strong relationship with competitive FIFA, following its recent appointment as Tournament Operator for the inaugural ePremier League. That tournament will feature esports players from each of the 20 Premier League clubs with registration now open for online qualifications.  This will be followed by individual club tournaments in January through March, and live finals kicking off on 28-29th March 2019. For more information, visit: https://e.premierleague.com
Garry Cook, Executive Chairman at Gfinity, said: "We are proud to extend our partnership with EA SPORTS for this season. With these four events, alongside the Gfinity Elite Series and the upcoming ePremier League, we continue to be at the forefront of FIFA competitive gaming tournaments. We are now established as one of the world-leaders in this sector. FIFA is driving growth in both participation and viewership and we will deliver best-in-class tournaments which will excite, inform and entertain their legion of fans."
About Gfinity :
Gfinity (LON: GFIN) is a world-leading esports solutions provider. Its business to business platform, "Powered by Gfinity", delivers managed services to game publishers, sports rights holders, commercial partners and media companies. Gfinity creates bespoke solutions, including competitions and industry leading content production, connecting our partners with the esports community in authentic and innovative ways. Partnerships include EA SPORTS, F1 Esports Series, Halo World Championship and the Forza Racing Championship.
Gfinity connects directly with competitive gaming consumers through its owned competition platform, the "Gfinity Elite Series". The Series enables competitive gamers to be part of the Gfinity community, testing themselves and developing new skills, while providing a pathway for those who aspire to a career in esports to join a leading professional team. "Gfinity Elite Series" content is distributed through linear and digital channels and is enjoyed by tens of millions of esports fans around the world.
All Gfinity managed service solutions and owned competitions are underpinned by its proprietary technology platform delivering a level playing field for all competitors and supporting scalable multi-format leagues, ladders and knock out competitions.
More information about Gfinity is available at http://www.gfinityplc.com