Ubisoft reports first-quarter 2018-19 sales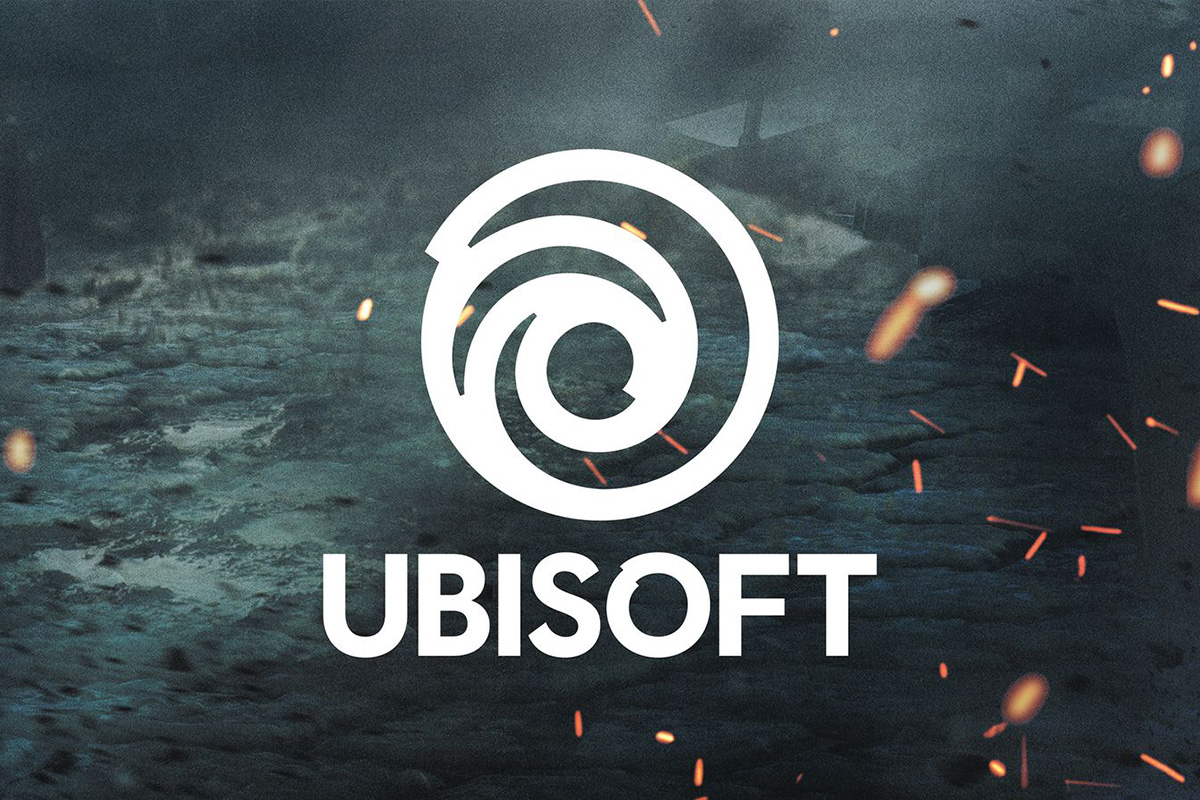 Reading Time:
3
minutes
A solid performance, led by sharp back-catalog growth and continued strong momentum for digitalales : 400.0 M€
Ubisoft released its sales figures for the first quarter of fiscal 2018-19, i.e. the three months ending on June 30, 2018.
Yves Guillemot, Co-Founder and Chief Executive Officer, stated "We had a record first quarter, which exceeded our expectations. This performance was fueled by steady growth for our back-catalog and an excellent momentum for PRI, once again confirming the increasingly recurring profile of our business and the ever-greater success of our digital transformation.
Our teams are continuing to deliver on our strategic plan of ramping up our franchises.
Assassin's Creed Odyssey and The Division 2 were very well received at E3, confirming their full potential in a highly competitive environment. Our new creation, Skull & Bones, also made a very good impression due to its innovative gameplay combining naval battles with a multi-player experience.
Thanks to its numerous growth drivers, brisk digital trajectory and close-knit relations with its gamer communities, as well as the fact that it directly owns its brands, Ubisoft is ideally positioned to meet its targets for full-year 2018-19 and continue to grow and increase its profitability over the long term."
The Group applied the IFRS 15 new revenue norm for the first time in its quarterly financial statements for the three months ended June 30, 2018. As a result of applying this standard, a portion of revenue generated from games is now recognized after the initial delivery date of the game concerned. As the Group has elected to use the cumulative catch-up method for applying IFRS 15, the revenue figure for the first quarter of the previous fiscal year have not been restated.
Sales and net bookings
In M€ Q1 2018-19
Sales 400.0
Deferred services -18.5
Net bookings 381.5
Sales for the first quarter of fiscal 2018-19 amounted to €400.0 million (415.4 million at constant exchange rates[2]).
First-quarter 2018-19 net bookings came to €381.5 million, representing an increase of 88.8% (+ 96.1% at constant exchange rates2) on the €202.1 million reported for first-quarter 2017-18.
Outlook
Second-quarter 2018-19 sales and net bookings
The Group expects second-quarter 2018-19 sales of between €345.0 million and €355.0 million and net bookings to amount to around €345.0 million (versus €264.2 million for the second quarter of 2017-18). This year-on-year expected increase is due to the back-catalog momentum and initial in-stores shipments for Assassin's Creed® Odyssey.
Full-year 2018-19
Ubisoft is standing by its targets of:
Sales of around €2,000.0 million
Net bookings of around €2,050.0 million.
Non-IFRS operating income (based on net bookings) of around €440.0 million.
Free cash flow of around €300.0 million.
Disclaimer
This statement may contain estimated financial data, information on future projects and transactions and future business results/performance. Such forward-looking data are provided for estimation purposes only. They are subject to market risks and uncertainties and may vary significantly compared with the actual results that will be published. The estimated financial data have been presented and approved by the Board of Directors on 05/17/18 and have not been audited by the Statutory Auditors. (Additional information is specified in the most recent Ubisoft Registration Document filed on June 06, 2018 with the French Financial Markets Authority (l'Autorité des Marchés Financiers)).
About Ubisoft:
Ubisoft is a leading creator, publisher and distributor of interactive entertainment and services, with a rich portfolio of world-renowned brands, including Assassin's Creed, Far Cry, For Honor, Just Dance, Watch_Dogs & Tom Clancy's video game series, including Ghost Recon, Rainbow Six and The Division. The teams throughout Ubisoft's worldwide network of studios and business offices are committed to delivering original and memorable gaming experiences across all popular platforms, including consoles, mobile phones, tablets and PCs. For the 2017-18 fiscal year Ubisoft generated sales of €1,732 million. To learn more, please visit www.ubisoftgroup.com
© 2018 Ubisoft Entertainment. All Rights Reserved. Ubisoft and the Ubisoft logo are registered trademarks in the US and/or other countries
Definitions of Non-IFRS Financial Indicators
Net Bookings: corresponds to the prior sales standard.
Non-IFRS operating income corresponds to operating income less the following items:
Stock-based compensation expense arising on free share plans, group savings plans and stock options.
Depreciation of acquired intangible assets with indefinite useful lives.
Non-operating income and expenses resulting from restructuring operations within the Group.
Non-IFRS operating margin corresponds to the ratio between the Non-IFRS operating income and sales. This ratio reflects the economic performance.
Free cash flow corresponds to cash flows from operating activities after cash inflows/outflows arising on the disposal/acquisition of other intangible assets and property, plant and equipment.
AGS Demonstrates Its Obsession With Tribal Gaming At The NIGA Indian Gaming Trade Show April 3-4; New Orion Upright Cabinet Makes NIGA Debut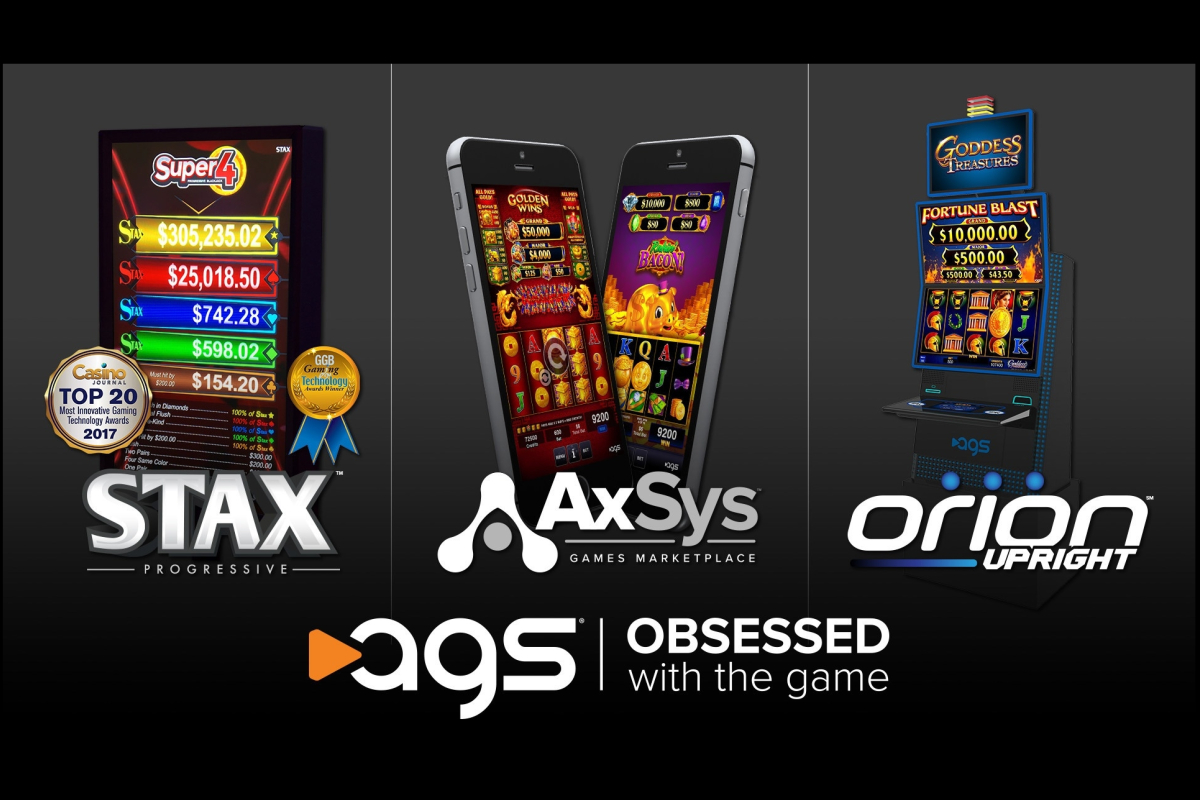 Reading Time:
3
minutes
Company's passion for the game takes center stage as AGS displays full lineup of new slot and table games, and online social and real-money games
AGS today announced that it will be exhibiting at NIGA's Indian Gaming Trade Show April 3-4 in San Diego, with a spotlight on the Company's newest core slot cabinet – the Orion Upright℠ – along with a host of new slot titles, table products, and online social and real-money gaming solutions.
AGS will be live in Booth No. 1651 at the San Diego Convention Center. Taking center stage will be AGS' new Orion Upright, a core cabinet with many of the same features as the Company's award-winning Orion Portrait℠ and Orion Slant℠ platforms, including the distinctive starwall design featuring 420 game-synchronized full-color LED lights to celebrate gameplay. The Orion Upright is launching with a library of exclusive new titles and greatest hits from AGS' ICON™ cabinet.
Debuting for the first time at NIGA, gaming operators will experience AGS' Orion Upright with the new Fortune Blast™ family featuring four brand-new titles — Luck and Luxury™, Imperial Luck®, Goddess Treasures®, and Blazing Luck™. This new series offers ways or line-pay evaluation for more winning opportunities, and a symbol-locking feature to keep players on the edge of their seats.
AGS President and Chief Executive Officer David Lopez said, "NIGA is a show we look forward to every year because it gives us a chance to meet with our tribal operator-partners in an intimate setting and highlight our newest and most exciting products that are launching over the year. This year we are very excited about our new Orion Upright because it fills a need on many casino floors for a differentiated, attractive, and sophisticated core cabinet with great content."
The Company will also showcase its hottest new Class II and Class III titles for the Orion Portrait platform, including Crystal Magic®, Hearts and Horns™, Enchanted Pearl™, and the popular Rakin' Bacon!™ with its cherubic pig that gets fatter and fatter as the wins add up. Hailing from the Company's Australia game-development studio, the title Red Silk™ showcases a fresh new family on Orion Portrait featuring a three-level linked progressive, a wild reel feature, and up to 10 free games. For the Orion Slant, AGS will spotlight the Fa Cai Shu™ and Kingdom Ca$h® families, which offer themed banking, linked progressive jackpots, and a variety of math models for a diverse and exciting gaming experience.
AGS continues to propel its table products business with a host of new proprietary table games and table solutions. NIGA attendees will get to experience Super Start Hold'em™, a poker-style game whereby the players always start with the better two-card hand than the dealer; the popular Criss Cross Poker™ with Bonus Spin™; Blackjack Match Progressive™ featuring the popular must-hit-by jackpot level; and Three Card Blitz, an exciting new flush-based game featuring player vs. dealer excitement to achieve the highest-scoring hand using up to three suited cards.
AGS will demonstrate its two table-game progressive platforms – STAX™ and Bonus Spin – which just reached a milestone of more than 1,000 units installed across the U.S. with a healthy backlog of orders planned throughout 2019. The award-winning STAX has a must-hit-by option that is driving demand and excitement on games like Super 4®, Blackjack Match™, and Royal 9™ as players anticipate the chance to win one of the five progressive jackpots. And Bonus Spin offers an eye-catching and anticipatory experience with its virtual prize wheel.
From its table equipment lineup, AGS will showcase the Dex S™ single-deck poker shuffler, featuring a streamlined design that is economical, durable, reliable, and exceptionally functional.
In the Company's Interactive display, AGS will showcase its ConnexSys™ Social White-Label Casino solution, a turnkey, free-to-play mobile casino app that integrates the casino brand with AGS' proven and player-favorite land-based titles to keep players engaged at home, work, and on-the-go.
And with real-money gaming at the forefront of many tribal gaming operators' agendas, AGS will also be on hand to provide live demonstrations of its AxSys Games Marketplace™ and large library of titles, featuring AGS top-performing games as well as a host of entertaining games from third-party developers.
About AGS:
AGS is a global company focused on creating a diverse mix of entertaining gaming experiences for every kind of player. Our roots are firmly planted in the Class II Native American gaming market, but our customer-centric culture and growth have helped us branch out to become a leading all-inclusive commercial gaming supplier. Powered by high-performing Class II and Class III slot products, an expansive table products portfolio, real-money gaming platforms and content, highly rated social casino solutions for operators and players, and best-in-class service, we offer an unmatched value proposition for our casino partners. Learn more at www.playags.com.
©2019 PlayAGS, Inc. All® notices signify marks registered in the United States.  All ™ and ℠ notices signify unregistered trademarks. Products referenced herein are sold by AGS LLC or other subsidiaries of PlayAGS, Inc.
Source: AGS
US Powerball to Break Through $1 Billion Ceiling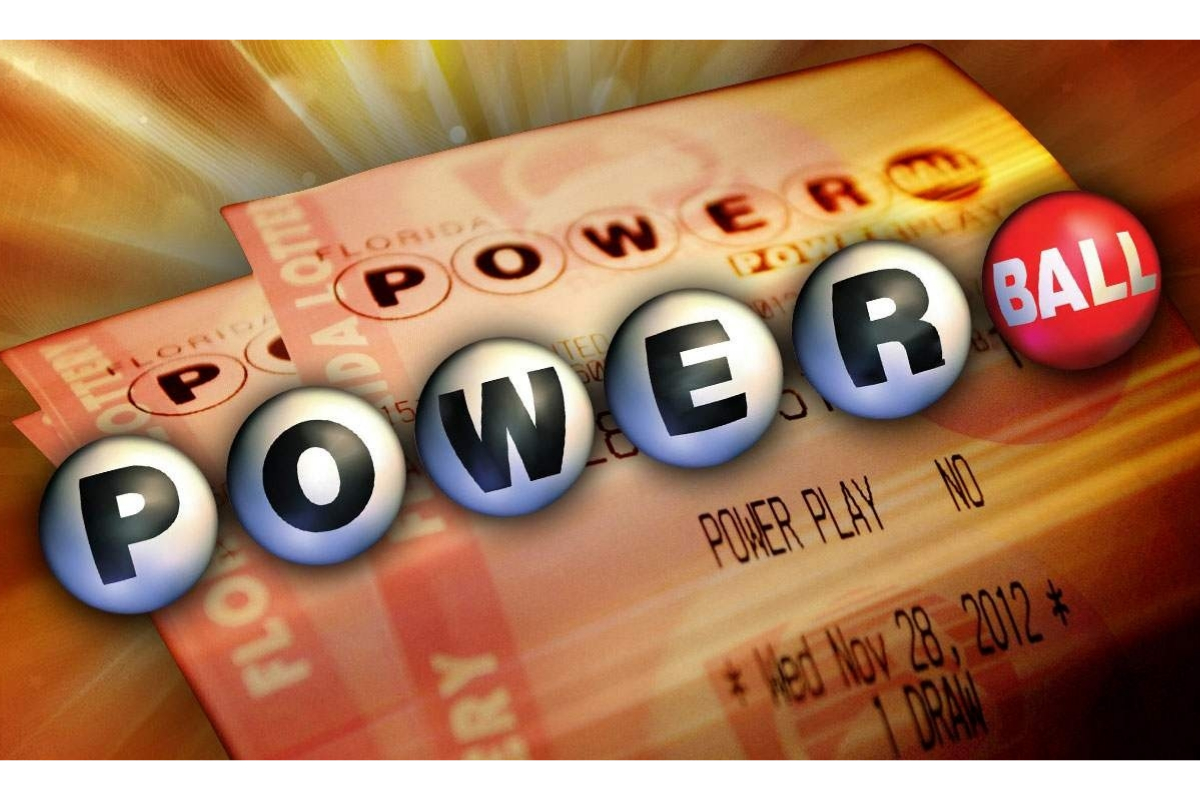 Reading Time:
2
minutes
theLotter.com: "International ticket sales higher than ever"
Powerball does it again – up until 3 years ago, no one could have imagined ever seeing a $1 billion jackpot, but for the third time in recent history, a US lottery promises to make one of its participants a billionaire. And the winner may very well be a foreigner. Millions of Europeans, Australians and Latin Americans are ordering tickets for the $750 million US Powerball, and with sales at an all-time high, industry insiders fully expect the prize to rise before the draw.
TheLotter's spokesman Adrian Cooremans: "US lotteries like Powerball and Mega Millions adapted their rules a few years back and the result is: mouth-watering jackpots. We have since seen an ever-increasing number of players from Latin America, Europe, Asia and Australia on our site. And no wonder… We've had two $1.6 billion jackpots – Powerball offered one in January 2016, and, most recently, in October 2018, Mega Millions had a single winner scoop up the same amount. It really is the stuff dreams are made on."
Cooremans continues: "We've seen media outlets such as CNN, NBC, BBC Radio and Germany's Bild newspaper report on our service. Having been around for nearly two decades, we're still unique in that we actually physically purchase paper US lottery tickets – something most other providers don't do. We abide by the rules, which state that you do not have to be a citizen or a resident to play the game. Our past winners from Europe, Australia, Canada, Iraq and Latin America were all checked thoroughly by federal and state agencies and each time the conclusion was that theLotter and the individual winners acted in accordance with the rules of the lottery and the law."
"We already work together with US state legislatures and lottery commissions, but we're intensifying the cooperation. In the coming months we're set to launch an array of exclusive joint ventures with them – with their official stamp of approval for online play options. Both in East Coast states as well places on the West Coast, negotiations are in the final stages. Stay tuned!"
Source: TheLotter.com
Esports betting platform Luckbox partners with HooYu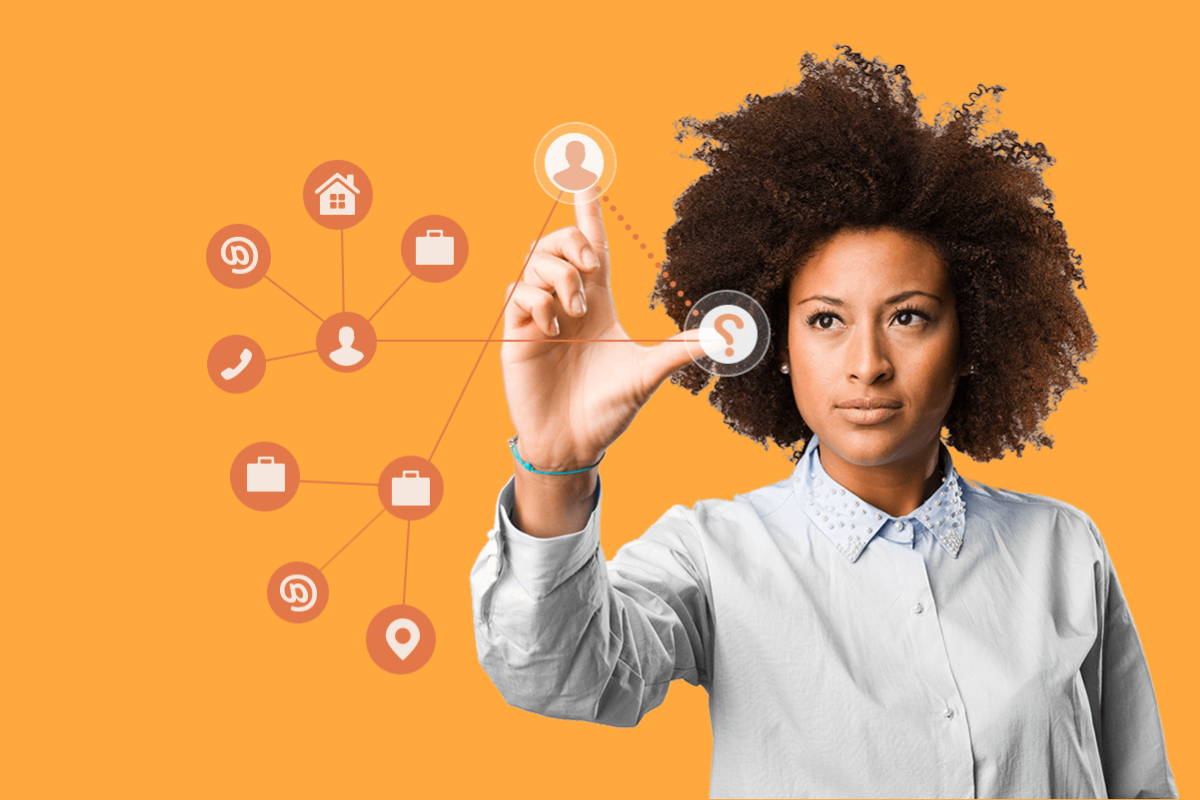 Reading Time:
3
minutes
Esports betting platform Luckbox has announced a partnership with leading ID verification specialist HooYu. Luckbox is an innovative and immersive platform that allows players to bet on esports and as a regulated gambling operator, they comply with strict age verification and anti-money laundering requirements.
HooYu has been selected to provide Luckbox with the HooYu Identify solution, to verify customer age and identity.
Luckbox has been awarded a full gambling licence in the Isle of Man – among the world's strictest jurisdictions – and aims to serve esports fans across the world. Luckbox is preparing for launch in April and the deal with HooYu is an important milestone for the innovative esports betting start-up.
Luckbox Chief Operating Officer Quentin Martin said, "From day one, we've made integrity, player security and doing things right among of our top priorities at Luckbox. Nowhere are these values more important than the customer onboarding process which is why we chose HooYu to help us ensure age and identity verification compliance whilst delivering smooth global customer onboarding.
The esports betting industry has long been plagued by shady operators acting with little or no regard for the rules or the safety of their players. This problem has been particularly acute regarding underage gambling – too many esports betting sites have allowed underage players to gamble and this is clearly unacceptable and something that needs to stop.
Thankfully, things are changing and Luckbox is proud to be among the operators leading the shift that will help legitimate operators, players and the wider esports industry."
HooYu Marketing Director, David Pope said, "The emergence of specialist esports operators like Luckbox is evidence of continuing innovation in the online gambling industry. Luckbox is the latest operator to sign-up to our age and identity verification solutions, this is another sign that the industry is moving in the right direction and that player protection and social responsibility is front and centre."
Luckbox is creating a unique, esports-dedicated platform, which is being built by an in-house development team and will allow fans to bet on CSGO, Dota 2, League of Legends and other esports.
About Luckbox:
Luckbox was founded by former PokerStars colleagues Lars Lien and Mike Stevens. Preparing for launch in April 2019, it is being built by a team combining vast experience in the igaming industry and a passion for esports to offer players unique and highly social platform to engage with their favourite games, including CSGO, Dota 2 and League of Legends. Real Time Games Holding Limited – the company behind the Luckbox brand – holds a full licence under the Online Gambling Regulation Act (OGRA), issued by the Gaming Supervision Commission.
About HooYu:
At HooYu, we are specialists in building database check and identity confirmation products and our platforms are used by millions of users each month. The team behind HooYu has built several successful database check businesses such as 192.com and 192business.com.
Today, many organisations use our two platforms, HooYu Identify and HooYu Investigate to verify customer identity or to investigate people, places and businesses.
HooYu Identify is a global identity confirmation service that blends and combines multiple identity technologies including digital footprint analysis, identity document authentication, facial biometrics, database checks and PEPS and Sanctions watchlist checks to confirm identity.
HooYu cross-references and analyses data from a person's digital footprint to confirm their real-world identity. HooYu also extracts and verifies data from ID documents at the same time as authenticating the ID document and conducting a biometric facial check comparing a selfie of the customer with the facial image on their ID document.
HooYu Investigate is a ground-breaking investigation platform that instead of displaying results in traditional list format, shows results in a graph database. With our unique data visualisation technology, we have evolved traditional database search into a navigable graph which connects 180 million people, 14 million businesses, 32 million UK addresses, 57 million phone numbers and 18 million email addresses.