Gaming Matters: From the bedroom to the boardroom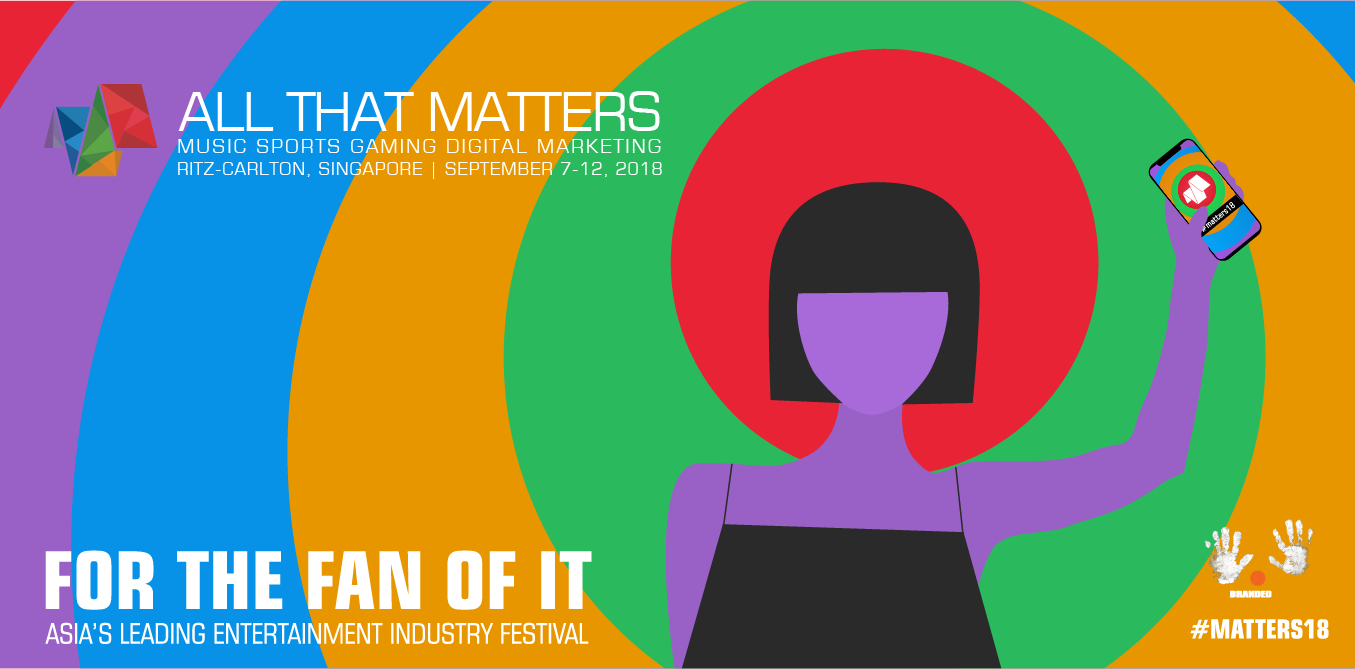 Reading Time:
5
minutes
The Online Gaming Industry Comes of Age
Branded and Singapore's Cybersports & Online Gaming Association (SCOGA) are delighted to announce that some of the biggest names from the world's online gaming industry will be joining them in Singapore at the forthcoming All That Matters conference, including speakers from:
Twitch, ESL / Turtle Entertainment, Riot Games, PUBG, Alisport, AirAsia, Bandai Namco, Ubisoft, Dare Mighty Entertainment, Mineski International Group, Makers Fund, Mighty Bear Games, BITREP, Global Electronic Sports Championship (GESC), SCOGA, LIVEME, and many more!
At more than US$135 billion a year globally, the gaming industry is bigger than Hollywood. (Source: Newzoo and Statista)
The gaming industry is exploding in Asia. Whether it is mobile gaming, video gaming, consoles, AR, VR or esports, Asia holds the brightest future for gaming.
Recently, Tencent's 'WeGame' announced that it will take its gaming platform global to expose Western gamers to Chinese titles. In another development, Singtel launched a multi-title and regional esports league. AirAsia too is catching on the wave of esport with sponsorship of World Electronic Sports Games in ASEAN and esports is being included as a demonstration sport at the 18th Asian Games in Jakarta.
Gaming is now an economic driver for Asia, employing an entire ecosystem of developers, publishers, streaming platforms, distributors, social networks, brand partners, leagues and digital athletes.
China alone accounted for US$27 billion in gaming revenue last year and is estimated to grow to US$35 billion by 2021. Southeast Asia will contribute another US$4 billion from some 400 million gamers by the same year.
Kevin Lin, Co-founder of Twitch and speaker at All That Matters 2017 and again in 2018, said: "Live online gaming is booming and if a brand wants to be global they can't ignore Asia. Gaming Matters has very rapidly become the go-to event for the Asia Pacific gaming business and I'm looking forward to joining them again."
Jasper Donat, CEO of organisers Branded said: "Gaming is the ongoing hot story in 2018. It has moved from the bedroom to the boardroom with new businesses fighting it out with some of the world's largest tech and entertainment companies for a slice of the ever growing pie. The virtual experience is today's reality and no one in the sports, media and entertainment industry can afford to miss out."
Added Donat: "We are super excited to spearhead this discussion through our Gaming Matters track at All That Matters 2018. Now is the time for gaming. Now is the time for Asia. Now is the time for any marketer seeking to expand into this new form of entertainment, connect with young audiences and drive new revenue streams."
Nicholas Khoo, Chairman & Co-Founder of SCOGA and Gaming Matters Programming Lead for 2018 said: "Esports is becoming first for digital natives and has experienced phenomenal growth both globally and in Asia. Defying all odds to be part of the Asian Games, esports is definitely here to stay as we witness an intriguing confluence of video games, sports, and media. A number of the movers and shakers of both gaming and esports are joining us on stage this year and it is definitely going to be explosive!"
After the successful introduction of Gaming Matters in 2016, All That Matters 2018 is bringing an even bigger and better line-up of gaming giants such as ESL, Twitch, Ubisoft, PUBG, Riot Games and Bandai Namco, who will share deep insights on the rising force of Asia in the gaming industry.
The confirmed (and growing!) list of speakers at Gaming Matters includes:
Ralf Reichert, CEO, ESL / Turtle Entertainment GmbH
Changhan (CH) Kim, CEO & Executive Producer, PUBG Corporation
Jason Fung, Global eSports Director, Alisports, Alibaba Group
Kevin Lin, Co-Founder, Twitch
Linda Li, Content General Manager, LIVEME
Chris Tran, Country Manager – SEA, Riot Games
Ronald Robins, Founder & CEO, Mineski International Group
Francois Logeais, Senior Producer, Ubisoft Pte Ltd
Allan Phang, Allstars Engagement & Internal Branding, People & Culture, AirAsia (Group)
Jennifer Poulson, SVP Marketing, Bandai Namco
Lee Trink, President, Dare Mighty Entertainment (Faze Clan)
Nguyen Hoang Vinh, Head of esports, Ex-Garena Vietnam
Michael Cheung, Partner, Makers Fund
Simon Davis, CEO, Mighty Bear Games
Raiford Cockfield III, CEO, BITREP
Warren Colbert, Head of Growth, Twitch
David Ng, Founder, Go Game
Amy Ruktanonchai, CEO, Chimera Co.
Oskar Feng, Founder, Global Electronic Sports Championship (GESC)
Sammie Kang, Community Lead, North America, PUBG Corporation
All That Matters, Asia's leading Business2Business2Fan event will be held at Ritz-Carlton Millenia from 7 – 12 September, 2018. Conference by day, music festival by night, All That Matters will bring together Asia's leading music, sports, gaming, digital and marketing pioneers to share what it means to build fans and build brands to engage audiences in the fast-paced, digitally-connected world of entertainment.
Companies featured at this year's All That Matters include AirAsia, Alibaba, Amazon, Cathay Pacific, China Sports Media, CMC Holdings, Empire, ESL, F1, Facebook, FOX Sports, Globe Telecom, Go-Jek, Google, INgrooves, J&J, Live Nation, Lufthansa, McDonalds, Mediacorp, Microsoft, Mission Hills, NBA, Netflix, Ogilvy, ONE Championship, Perform, Philips, PUBG, Riot Games, Spotify, Standard Chartered, Singapore Tourism Board, Telkom Indonesia, Tencent, Twitch, Twitter, Ubisoft, Unilever, Universal Music, Viacom, VICE, Warner Music, YouTube and many more.
For a full list of speakers at the festival, please view our website www.allthatmatters.asia.
About All That Matters
The All That Matters festival returns to Singapore in September after a record breaking year in 2017 with more delegates, more speakers, more live music and more networking than ever before.
Conference by day at the Ritz-Carlton Millenia (September 10-12) and music festival by night at various locations across Singapore (September 7-12), All That Matters continues to be recognised as Asia's leading entertainment industry conference and the gateway to the Asian music, sports and entertainment industry, hosted the week preceding the Formula 1 2018, Singapore Grand Prix.
The event is attended by over 1500 industry executives, content providers, tech innovators, global brands and thousands of music fans from around the world. It is the meeting point for the most influential players and the programme reflects the convergence of the global entertainment business.
Join us to hear from over 30 keynotes and 150 expert speakers, and make thousands of business connections across the five tracks of Music, Sports, Gaming, Digital and Marketing.
About Singapore's Cybersports & Online Gaming Association (SCOGA)
Singapore's Cybersports & Online Gaming Association is one of the most trusted esports organisation in Singapore with more than 10 years of history. It seeks to build and serve the local ecosystem through various initiatives in education, industry partnerships, and marquee events. Signature initiatives include an esports academy supported by the National Youth Council and a full time diploma in partnership with Informatics Academy. SCOGA recently hosted Asia Game Festival and the Asia Football Gaming Championship as part of Singapore Football Festival. Millions have turned up for SCOGA's events both in person and on twitch.tv/scoga
About Branded
Branded creates and produces live media that matters, connecting businesses, brands, celebrities and fans through large and small scale events including the YouTube FanFest global tour, It's A Girl Thing and the "Matters" B2B festivals covering music, sports, gaming, digital and marketing.
Specialising in the media, entertainment and sports industries in Asia, Branded was founded in 2002 and has been recognised as a "Top 10 Event Marketing Agency" by Marketing Magazine and is a two-time winner of the prestigious Singapore Experience Best Trade Event of the Year award.
Branded excels in the conceptualisation, programming, organisation, and production of dynamic conferences, live music festivals, educational academies, and fan events in Asia. Branded is an independent company staffed by passionate multi-cultural, multi-lingual and multi-talented individuals with offices in Hong Kong and Singapore and affiliations reaching all corners of the world.
Branded key contacts:
Jen Bennett (Sponsorship/Sales enquiries): [email protected]
Ami Vora (Trade & Media Partnerships/Delegate enquiries): [email protected]
Kathy Brewin (Programming enquiries): [email protected]
Sammy Shirra-Moore (Music Matters festival enquiries): [email protected]
Press enquiries:
Madhavi Tumkur (Enterprise PR & Marketing): [email protected] / Ph: +65 9787 5221

Digitain Signs New Deal with Pin-Up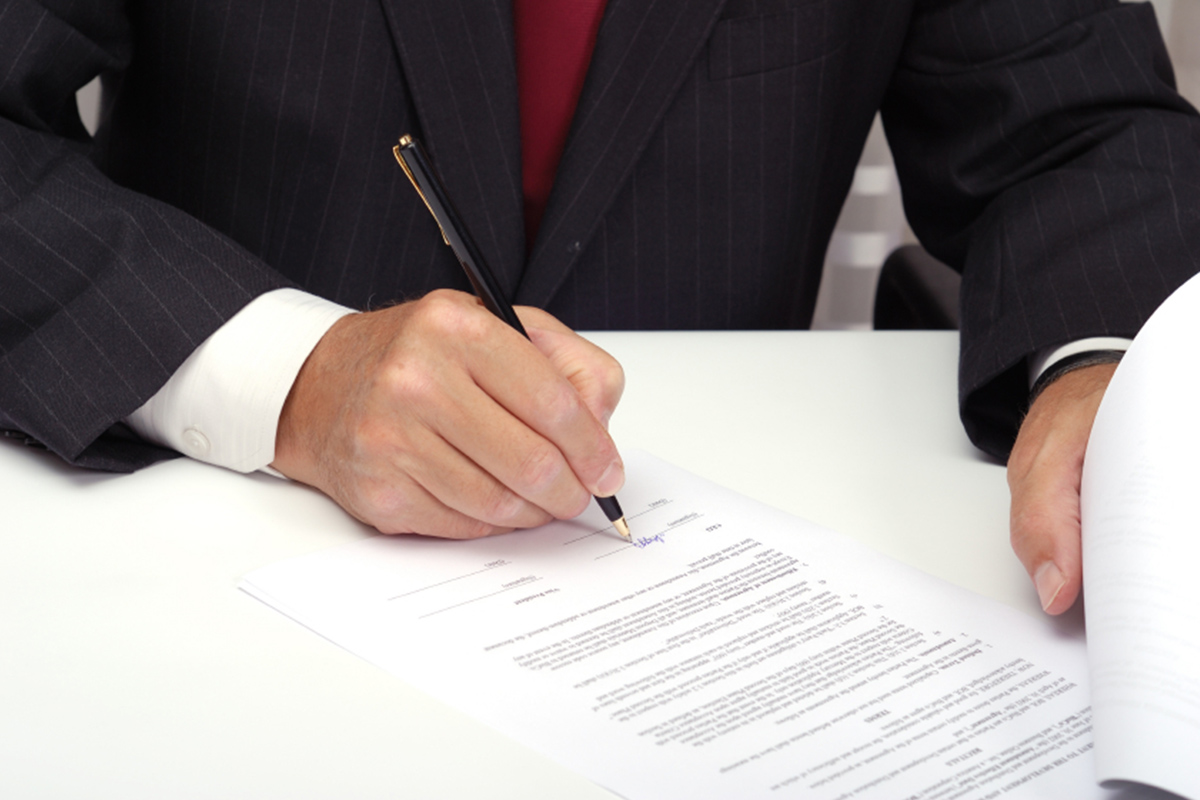 Reading Time:
< 1
minute
Digitain has signed a new deal with Kazakhstan-licensed betting operator Pin-Up. Under the agreement, the company will provide Pin-Up's Kazakhstan-licensed operation with its sportsbook solution.
Both parties boast an existing relationship, having inked an agreement in 2020 for Pin-Up's Russia-facing platform, Pin-Up.ru. However, this latest agreement will see them expand their partnership, and in doing so, bring Digitain's platform to further players in the Commonwealth of Independent States (CIS), a regional organisation formed from ex-Soviet states.
Simon Westbury, Chief Business Officer at Digitain, said: "This is an extremely exciting opportunity for us, as we extend our geographical footprint into further regulated markets.
"Pin-Up is a great partner and their customers in Kazakhstan will be delighted to experience our award-winning, regulated, sportsbook."
Westbury continued: "With opportunities on 15,000 different leagues and over 90,000 live events supplied each month, the players are assured of an exceptional betting experience.
"Everyone at Digitain is looking forward to developing a very long and beneficial partnership with Pin-Up."
India: 13 Arrested for Gambling in Two Separate Raids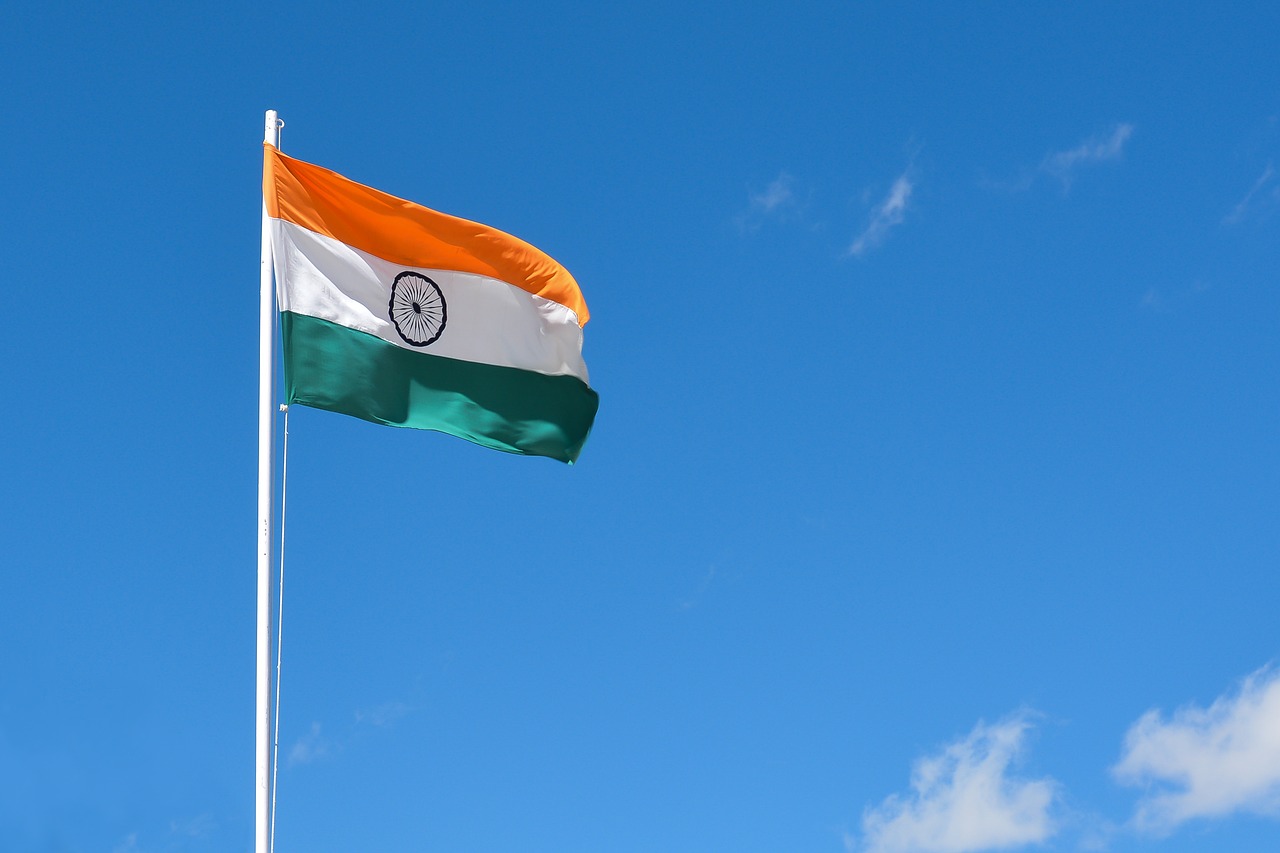 Reading Time:
< 1
minute
Taking stern action against the persons involved in gambling activities, the Haryana police arrested 13 people in two separate raids on Saturday. Police have also seized Rs 1,12,283 during the raid.
Nine were arrested from Boudh Raj Dhaba near the railway station and an amount of Rs 28,683 was recovered from them. The arrested have been identified as Sandeep Singh, Rahul Pal, Naresh Kumar, Lalit, Roshan Lal, Fayaz Ansari, Sanjay Kumar, Gaurav Vohra and Chandra Shekhar, all residents of Kalka. A police complaint was lodged against all the accused under the Gambling Act in Kalka police station.
In a separate raid, on Saturday, Crime Branch, Sector 19, nabbed four for gambling near Labour Chowk in Sector 16 and seized cash worth Rs 83,600 from the accused. The arrested have been identified as Satish, Kaku, Jitender, Aman, all residents of Rajiv Colony, Sector 17. A case was registered against all the accused in Sector 14 police station.
QTech Games strengthens its powerhouse platform with Reloaded Gaming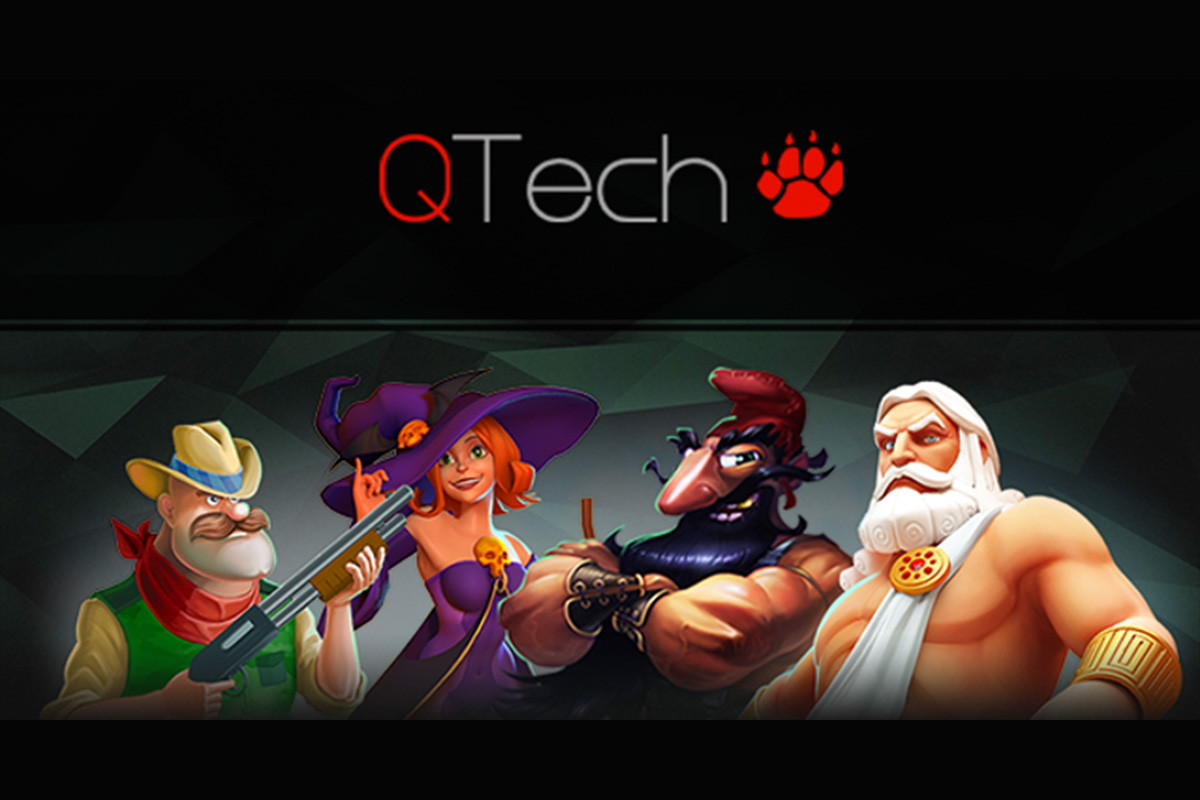 Reading Time:
2
minutes
Asia's leading distributor enhances its premium offering with content from an emerging force in slots
QTech Games, the number-one games distributor across Asia and all emerging markets, has penned its latest provider partnership with Reloaded Gaming, enabling its platform customers to access the supplier's multi-faceted slots catalogue.
Reloaded Gaming, a rising-star force in the igaming domain, draws from a deep well of slot games – including popular titles such as Ring Master, Panda Rolls, Tomb of RA, Alchemist of Fortune, Joker Pot and Lumin Lights, alongside coming attractions like Jewel Drop and Enchanted Berries. Such hits invariably feature fresh twists on classic themes, coupled with a mix of engaging cascades and reel layouts, packed with bonus games, multipliers, free spins and wilds. These games now all form part of the progressive portfolio made available to QTech Games and its clients.
By deploying the state-of-the-art technology, Reloaded Gaming games are fully optimised for mobile as well as desktop to ensure the best gaming experience for all types of players. With a global-market approach, these games cater for every taste, from the more traditional Vegas-style to modern casual themes. Their well-balanced gameplay mechanics, varied volatility and mercurial maths models are already attracting new cohorts of players across the planet.
Incorporating this ever-evolving production line emphasizes QTech Games' diverse range of gaming options, providing a definitive one-stop shop, QTech ONE™, which has fast-become the "go-to" solution for worldwide operators across developing territories.
The agreement naturally broadens Reloaded Gaming's geographic footprint, targeting emerging markets from Asia and Eastern Europe to Latin America, and creating new revenue streams. As the fastest-growing distributor in Asia over the past few years, QTech's platform offers the most expansive gaming portfolio around, localised for each region, with native mobile apps, powerful reporting and marketing tools, and 24/7 local-language support.
QTech Games CCO, Ulf Norder, said: "It's another ringing endorsement for our platform to have integrated more premium content from Reloaded Gaming. Theirs is a growing and constantly innovating library, delivering consistent support to the growth of our broad gaming-vertical spread, courtesy of some high-quality graphics, gameplay and unique features.
"Together, we will continue to raise the bar and shape a localised experience for global players. We can't wait to witness how these games perform across a range of untapped markets which, in many cases, represent new territory for Reloaded Gaming."
Robert Skogh, CEO at Reloaded Gaming, added: "QTech Games is a natural habitat for our superior online casino games and player-engagement tools. We are widening our scope across developing regions and their market-leading platform provides a flexible gateway to some previously overlooked territories.
"Reloaded Gaming continues to create top-tier slot games with well-balanced gameplay and unique features, framed by engaging visuals and immersive soundscapes. Needless to say, entering into this QTech agreement tracks our core strategy to fully leverage our reach, and we look forward to seeing how new audiences embrace our games."