AI-driven compliance-first casino launches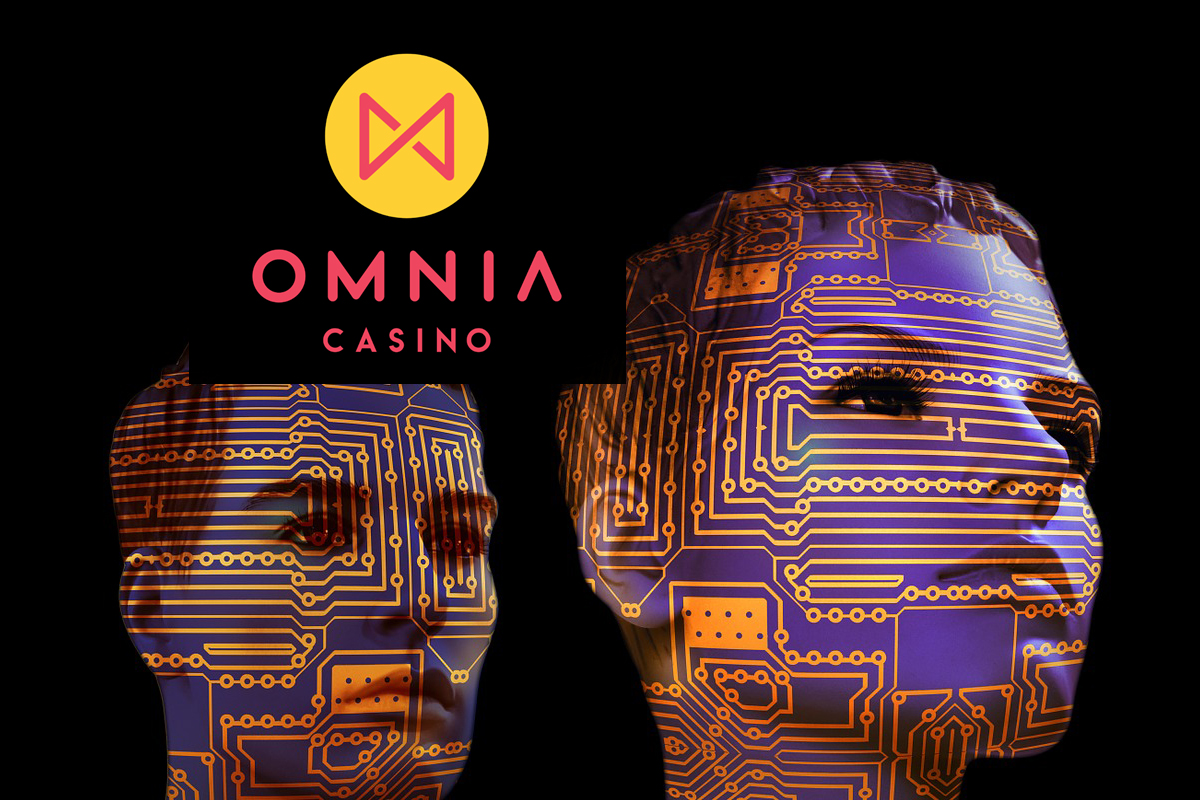 Reading Time:
2
minutes
World's first 100% Artificial Intelligence gaming operator goes live – customers and responsible gaming central to offering
1st August, 2018 ­­– Omnia Casino, the world's first ever 100% artificial intelligence-built and compliance-led casino, has launched, offering players the ultimate fun, rewarding and responsible gaming experience.
Founded in December 2017 by several senior gaming executives with a successful track record in launching and running major online and mobile casinos, including Sam Hobcraft, former Director of Gaming at Betfair and MD-Casino at PokerStars, Omnia is built using the latest AI software and tech stack to both reward players and ensure they always play responsibly.
The mobile-first casino deliberately designed its responsible gaming functionality, such as deposit limits, to be as upfront, clear and simple, and customer-friendly as possible.
The next development phase later this year will see players immediately prompted to set a deposit limit as soon as they register, ensuring they are safe from the first moment they begin playing.
The brand's transparent offers and unique rewards system is also an industry first, including 'Omnia Coins', a unique loyalty scheme that enables players to earn Omnia coins by playing any game. Players can exchange coins in the Omnia store to buy in-game features including free spins and win real cash amounts of up to £5 million.
"We believe customers deserve a superior, more responsible and fun online casino experience with engaging marketing, huge promotions and value through our Omnia Store. This will offer our players even more fun and excitement with the chance to exchange Omnia Coins for bonuses and later in the year, Omnia will allow players to exchange Coins for electrical items and other merchandise.
The market today simply doesn't offer that. The motivation behind building a compliance-led and 100% AI-driven casino was about mindset and starting as we mean to go on. AI is constantly evolving, and we use it to make the casino a more fun and personalised experience, with a strong focus on compliance. We use AI to go above and beyond standard responsible gambling measures, instantly spotting problem gamblers and triggering further responsible gambling features. This instils a very strong sense of trust and transparency with our customers.
"It is also about competitive advantage. We immediately present players with responsible gaming features because these players are more loyal. Omnia is a beautifully designed, mobile-first casino where gameplay is significantly enhanced with unique rewards and first-class customer service. It is a casino where everything is as it should be and not hidden way, including withdrawals.
"We want Omnia to be a casino that you would recommend to your friends. There are no blockers, only open doors to fun, transparent and responsible play."
Omnia Casino was founded in December 2017 by senior gaming executives with a successful track record in launching and running major online and mobile casinos.
Omnia does things differently. It is a casino built around its customers, for its customers. Using the latest artificial intelligence software and the most advanced technology stack in the industry, it takes a mobile and compliance-first approach, with transparent offers and unique rewards, delivering a highly entertaining, personalised experience with responsible gaming at its core.
Omnia believes customers deserve a superior, more responsible and fun online casino experience.

Kaizen Gaming Wins Award in "Best Omni-Channel Customer Experience" Category at National Customer Service Awards 2020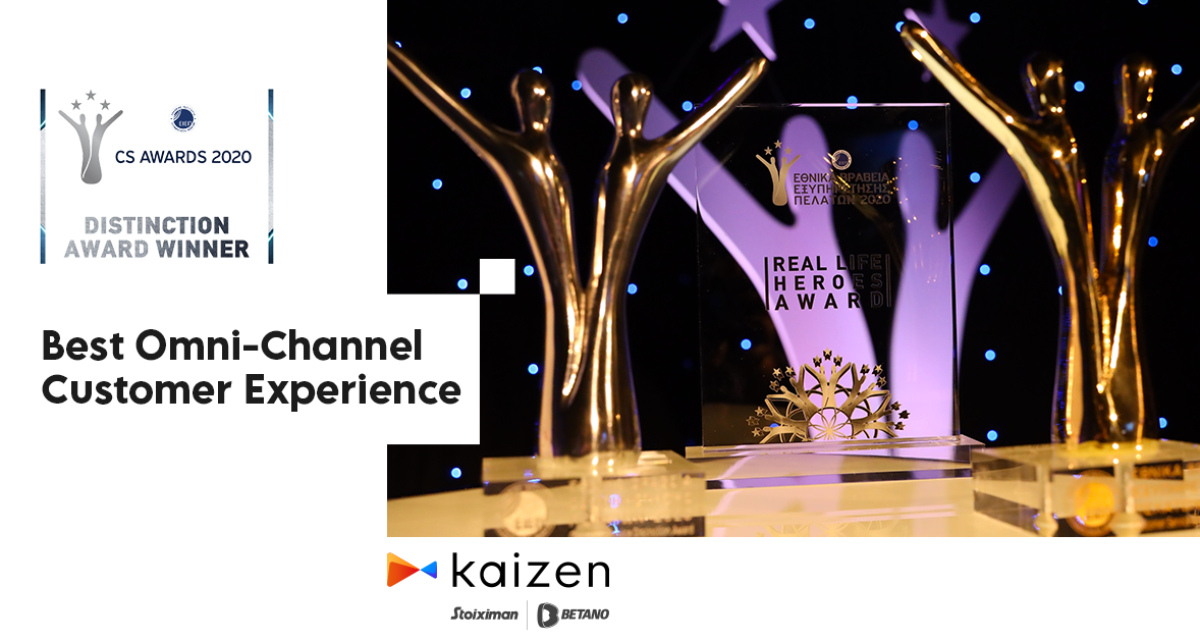 Reading Time:
< 1
minute
Kaizen Gaming has won award in the "Best Omni – Channel Customer Experience" category at the National Customer Service Awards 2020.
The National Customer Service Awards were organised for the 11th year running by the Hellenic Institute of Customer Service, in order to promote and reward companies, organisations and executive staff who make customer service their priority and demonstrate best practices.
Since its founding, Kaizen Gaming has set forth Customer Service as one of its main competitive edges by creating an internal and self-governing customer service model, which has been promoted and integrated by all countries of operation (Cyprus, Germany, Romania, Portugal, Brazil).
"At Kaizen Gaming we always look through the lens of our customers. In this context we have invested all these years in the continuous strengthening and development of our technological tools that warrant the best service experience for thousands of people who have chosen and relied on us for their entertainment. We seek and have managed to a great extent to have developed a strong relationship and a meaningful interaction. Our goal is to achieve a strong two-way commitment with perspective, since we are aware of the fact that such relationships need to be cultivated with confidence over the years. However, we have not only invested in tools but also in our human resources. In people who are committed to providing the best possible service experience for our customers. This efficient combination has created a crucial competitive edge for us, a fact corroborated by the overall satisfaction of our customers," Stathis Loverdos, Director of Services at Kaizen Gaming, said.
Entain Looking to Appoint Jette Nygaard-Andersen as CEO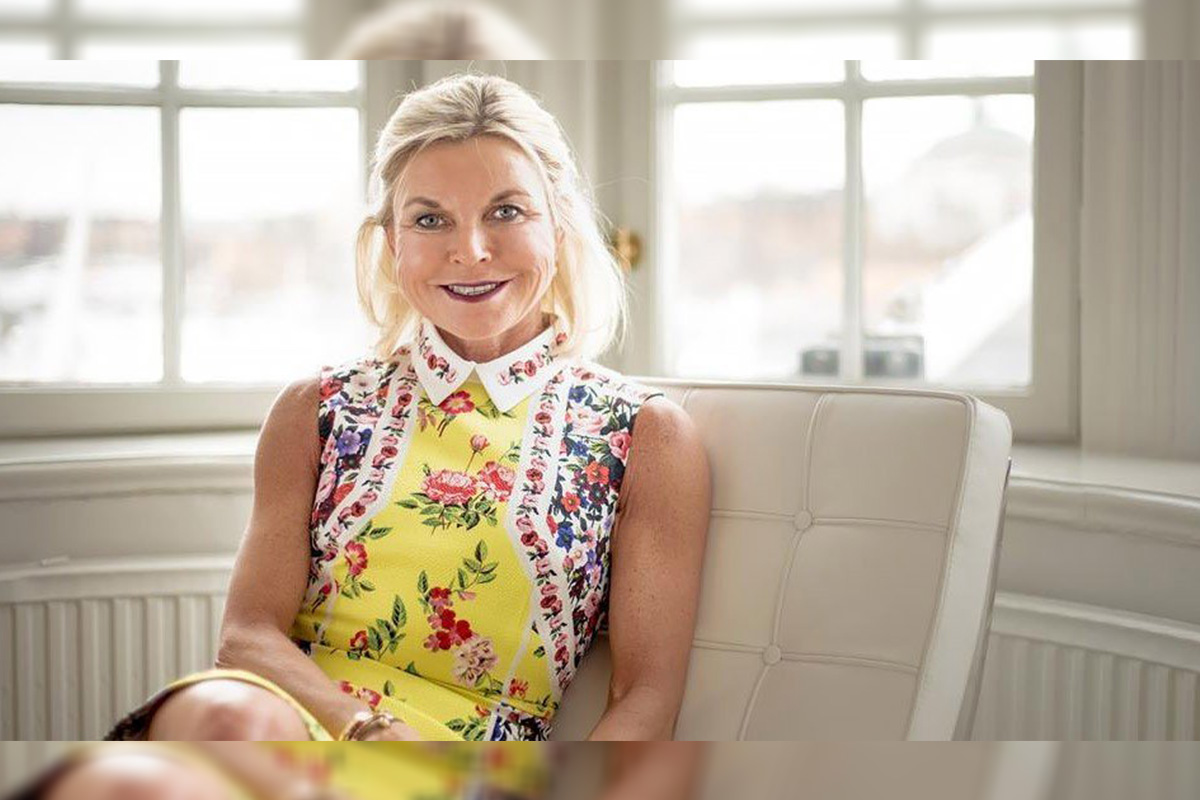 Reading Time:
< 1
minute
The board of Entain Plc is reported to be in advanced discussions to appoint Danish executive Jette Nygaard-Andersen as the company's new chief executive.
The need for a new CEO comes amid the resignation of Shay Segev, who has expressed a desire to leave Entain to become co-CEO of the international sports streaming platform, DAZN.
Nygaard-Andersen has served as an Entain non-executive director since December 2019, advising the FTSE firm on effective new market expansions and its digital strategy with regards to core platforms.
Should Nygaard-Andersen be confirmed, the executive would become the first female to lead a listed UK gambling enterprise.
Playtika Prices $1.88B IPO Above Target Range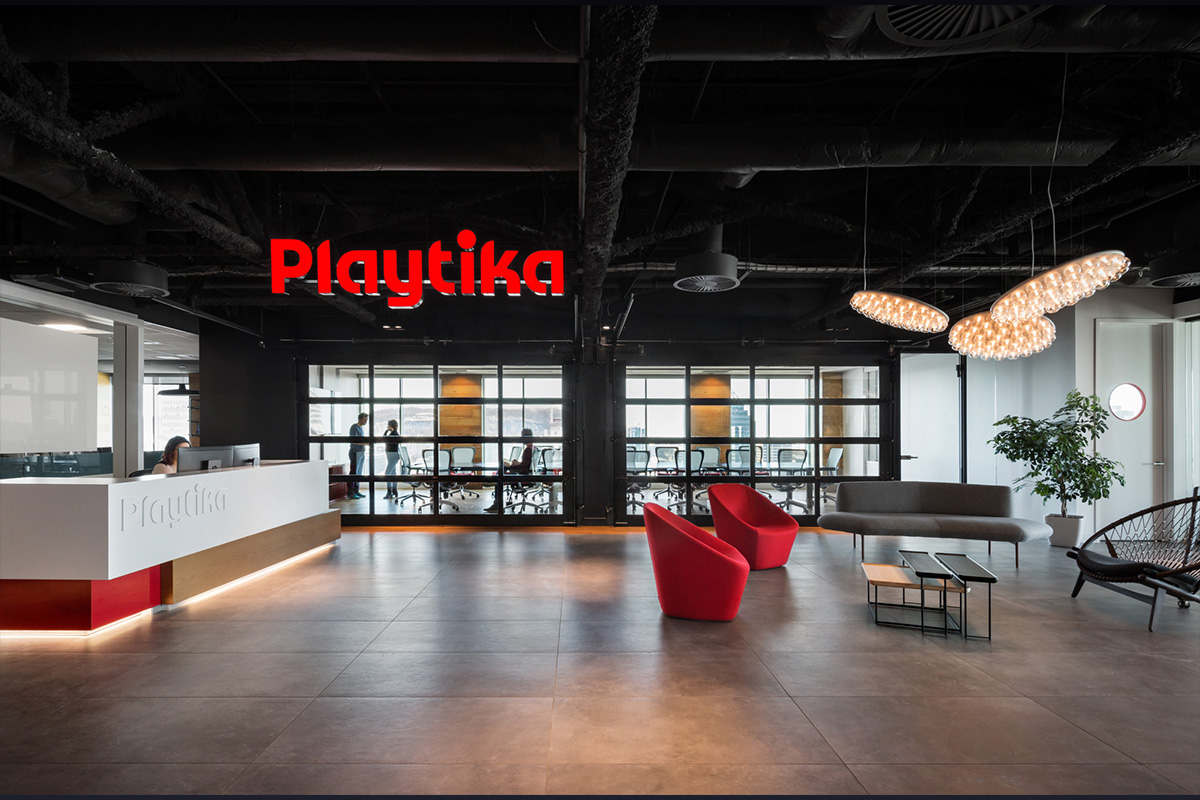 Reading Time:
< 1
minute
Mobile gaming company Playtika Holding Corp sold shares in its U.S. initial public offering above its target range at $27 each.
Playtika had set a target price of between $22 and $24 apiece. The Israel-based company, which is owned by a Chinese investor group, had planned to sell 21.7 million shares with a further 47.8 million sold by existing investors, making the total offering worth around $1.88 billion at $27 per share. The IPO, the biggest U.S. listing in 2021 so far, values Playtika at $11.1 billion.
In 2016, a group of Chinese investors including Giant Network Group Co Ltd and Yunfeng Capital, a private equity firm founded by Alibaba Group's Jack Ma, acquired Playtika from Caesars Interactive for $4.4 billion.