The Stars Group & Resorts Casino Hotel Partner to Enter New Jersey's Online Sports Betting Market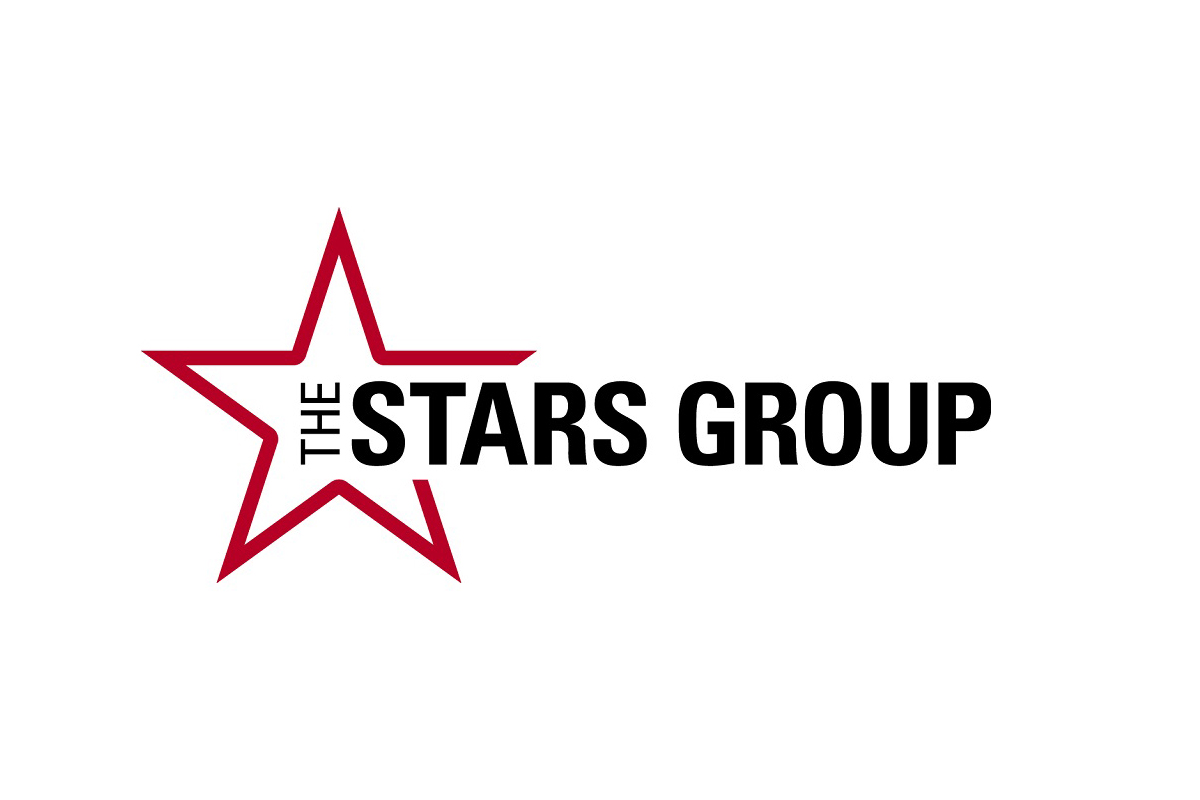 Reading Time:
4
minutes
ATLANTIC CITY, New Jersey, August 2, 2018 
The Stars Group and Resorts Casino Hotel today announced the extension of their existing partnership in the New Jersey regulated online gaming market to include online and mobile sports wagering through the BetStars brand alongside the already existing online poker and casino offering available through the PokerStarsNJ brand. The Stars Group will bring its online and mobile-led betting expertise and experience as one of the world's largest and most licensed online betting and gaming companies to the burgeoning U.S. online sports betting market, while leveraging the company's well recognized brands, customer trust and loyalty, and established position in New Jersey's online gaming market.
The Stars Group intends to utilize its existing and approved proprietary technology and player account management platform for its betting offering, providing customers in the state with a single account, common wallet, various online and mobile depositing and withdrawal options, and a seamless offering of betting options along with the company's popular poker and casino products. The Stars Group intends to draw upon its technology development, management, marketing, and sports book trading expertise to provide New Jersey customers with an innovative, compelling, and robust mobile-led sportsbook. The company anticipates providing over time, subject to required regulatory approvals, a wide range of betting products including in-play wagering, bespoke accumulators, and live streaming, as well as an ecosystem of free-to-play products and promotions and sports content, for dozens of sports, including professional and NCAA football, basketball, and baseball as well as horse racing, hockey, soccer, tennis and other sporting markets.
"We believe The Stars Group is uniquely qualified with the experience and insight needed to make sports betting a success in New Jersey," said Matt Primeaux, SVP Strategy & Operations, USA at The Stars Group. "We have successfully launched the BetStars brand in many European regulated markets and we have invested heavily to create a premier global offering. Working with our longstanding partner, Resorts, we are really excited to introduce a brand-new consumer experience by bringing New Jersey fans closer to the sports and the teams that they love."
"We're excited to double down on our already successful partnership with The Stars Group, which owns leading sportsbooks globally and has always been known and respected for their advanced technology, superior customer experience and cutting-edge security safeguards," said Mark Giannantonio, President and CEO of Resorts Casino Hotel.
The Stars Group currently owns online and mobile sportsbook operations in the UK, Europe and Australia, with more than $800 million in betting revenues generated by these entities in 2017.
BetStars is the European focused online sports betting brand of The Stars Group and sits alongside the PokerStars brand, the world's largest poker brand, and PokerStars Casino, one of the world's largest and fastest growing online casinos. BetStars holds nearly a dozen sports betting licenses globally, offering support in 17 languages and through its online and mobile apps and platforms offers a wide range of popular and specialist betting options, promotions, exclusive new products across dozens of sports, as well as local sports news and content in major markets.
The Stars Group recently bolstered its sports betting portfolio through its acquisition of Sky Betting & Gaming, which operates the Sky Bet brand, a leading mobile-led sportsbook in the United Kingdom, the world's largest regulated online gaming market.
The Stars Group also recently successfully completed the acquisition of CrownBet and William Hill Australia, which combined form the third largest online sports betting operator in Australia, the world's second largest regulated online gaming market.
About The Stars Group
The Stars Group is a provider of technology-based product offerings in the global gaming and interactive entertainment industries. Its brands have millions of registered customers globally and collectively are leaders in online and mobile betting, poker, casino and other gaming-related offerings.  The Stars Group owns or licenses gaming and related consumer businesses and brands, including PokerStars, PokerStars Casino, BetStars, Full Tilt, Sky Bet, Sky Vegas, Sky Casino, Sky Bingo, and Sky Poker, as well as live poker tour and event brands, including the PokerStars Players No Limit Hold'em Championship, European Poker Tour, PokerStars Caribbean Adventure, Latin American Poker Tour, Asia Pacific Poker Tour, PokerStars Festival and PokerStars MEGASTACK. The Stars Group is one of the world's most licensed online gaming operators with its subsidiaries collectively holding licenses or approvals in 19 jurisdictions throughout the world, including in Europe, Australia, and the Americas. The Stars Group's vision is to become the world's favorite iGaming destination and its mission is to provide its customers with winning moments.
Cautionary Note Regarding Forward Looking Statements and Other Information
This news release may contain forward-looking statements and information within the meaning of applicable securities laws. Forward-looking statements can, but may not always, be identified by the use of words such as "anticipate", "plan", "continue", "estimate", "expect", "may", "will", "intend", "could", "might", "would", "should", "believe", and similar references to future periods or the negatives of these words and expressions. These statements are based on management's current expectations and are subject to a number of risks, uncertainties, and assumptions. There can be no assurance that actual results will not differ materially from those expressed or implied in forward-looking statements. Undue reliance should not be placed on forward-looking statements. Please refer to The Stars Group's most recent annual information form and annual and interim financial statements and management's discussion and analysis for more information about the factors, assumptions and risks that may apply to The Star's Group's forward-looking statements. Each forward-looking statement speaks only as of the date hereof, and The Stars Group undertakes no obligation to correct or update any forward-looking statement, whether as a result of new information, future events or otherwise, except as required by applicable law.
About Resorts Casino Hotel
The resort that brought gaming to Atlantic City in 1978, Resorts Casino Hotel, a Mohegan Gaming & Entertainment Property, is at the top of its game today, offering world-class casino action in a relaxed environment that keeps the focus on fun. Resorts Casino Hotel made history as the first American casino outside of Nevada and recently celebrated a major milestone – their 40th anniversary. Winner of 20 Casino Player Magazine 2017 "Best of Gaming Awards," Resorts Casino Hotel has undergone $100 million in renovations, including the all new state-of-the-art Resorts Conference Center, a large $25 million room renovation project and the $35 million Jimmy Buffett's Margaritaville themed entertainment complex with the only beach bar, Landshark Bar & Grill, on the Atlantic City sand, open year-round.
Mohegan Gaming & Entertainment assumed management of Resorts Casino Hotel in 2012, a move that has set the stage for its return as the most exciting gaming destination in Atlantic City. Boasting a prime location spanning 11 acres at the northern end of the famed Atlantic City Boardwalk, the resort features 942 guest rooms and suites in two hotel towers, an 80,000-square-foot casino, two theaters, 10 restaurants, a food court featuring five eateries, two VIP slot and table player lounges, a casino bar, indoor-outdoor swimming pool, health club and spa, salon, and retail shops. Its 64,000 square feet of technologically advanced meeting space includes 24 meeting and function rooms, most featuring natural light and ocean views, and a 13,000-square-foot ballroom.
For media inquiries, please contact:
Eric Hollreiser: Press@starsgroup.com
For investor relations, please contact:
Tim Foran: Tel: +1 437-371-5730, ir@starsgroup.com
SOURCE The Stars Group
Delaware iGaming Revenue Increases in May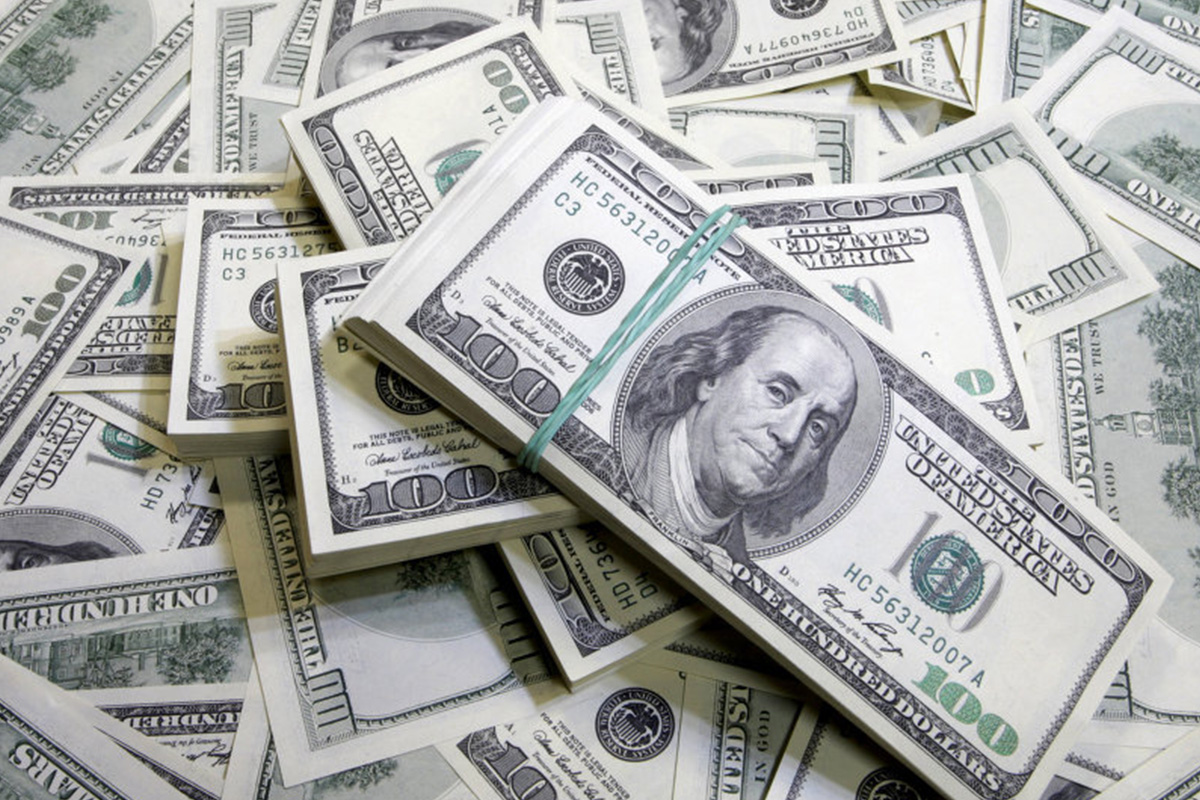 Reading Time:
1
minute
Delaware Lottery has reported an increase in revenue from Delaware's regulated igaming market ($313,648) for the month of May.
Delaware Park retained top spot in the state's online gambling market in terms of revenue with $127,932 off $2.96m in wagers for the month. This was down from April revenue of $144,084 and $5.2m in bets.
Dover Downs was the most popular platform for punters in May, processing a total of $8.1m in bets, up from $5.5m in April. Revenue hit $123,044 for the month compared to $75,323 in April.
Harrington Raceway remains some way off the pace after taking $1.0m in online wagers during May, down from $1.2m in the previous month. However, revenue was up month-on-month from $43,775 to $62,672.
During the first five months of the year, operators generated revenue of $1.41m, with consumers spending a total of $54.7m online.
GAN Reports Internet Gambling Growth in New Jersey for May 2019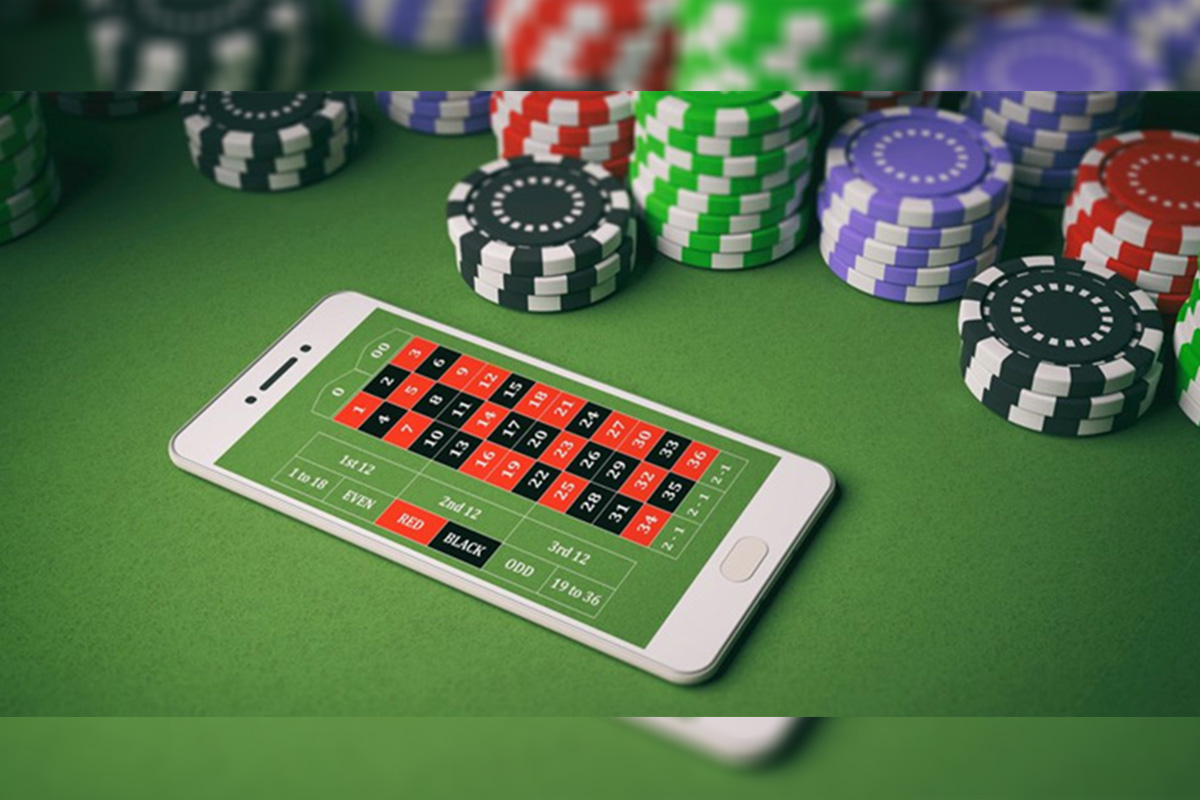 Reading Time:
1
minute
GAN plc, the US based developer and supplier of Internet gambling software, has reported growth in internet gambling for the month of May 2019 in New Jersey.
The highlights include:
Internet Gaming Win was $38.3 million in May compared to $24.3 million in May 2018, reflecting an year-over-year increase of 57.8%.
Total Internet Sports Wagering Handle was approximately $263.6 million in May, compared to $254.0 million in April and $298.3 million in March.
Internet Sports Wagering Gross Revenue was $13.7 million in May, compared to April's $16.6 million and March's $24.3 million.
Internet Sports Wagering Gross Revenues may vary from month to month due to the payouts for future events occurring months after the original wager was made and unredeemed winning wagers from prior months will become deductible upon redemption in future months.
NH Lawmakers Pass Sports Betting Bill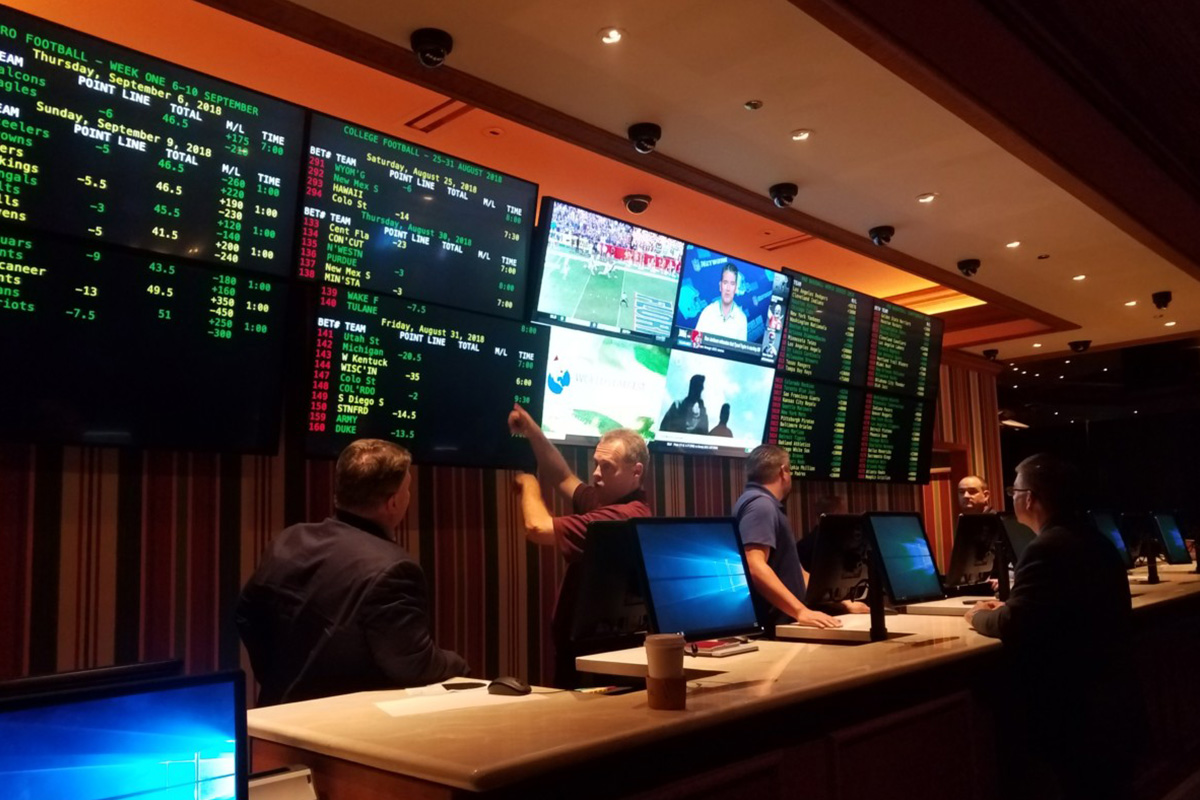 Reading Time:
1
minute
The New Hampshire legislature has passed the sports betting bill and heads it to the desk of Republican Gov. Chris Sununu, who has already expressed his support for the bill.
The Senate has made three amendments to the bill. The amendments made it clear that multiple online sports betting operators will be permitted in the space, but will be capped at five. It also capped the retail operators at 10.
The bill creates a subdivision of Sports Wagering within the New Hampshire Lottery Commission, which will act as the regulatory body for the industry.
The bill allows anyone over the age of 18 to wager on professional and collegiate sporting events. Gamblers will not be allowed to wager on New Hampshire colleges or collegiate sporting events in the state. It will not provide the leagues with an integrity fee and does not require operators to use official league data.
It is estimated that the industry will generate $7.5 million in tax revenue for the 2021 fiscal year and $13.5 million two years later.