PokerStars Gives Players the Chance to Turn Back Time With Unfold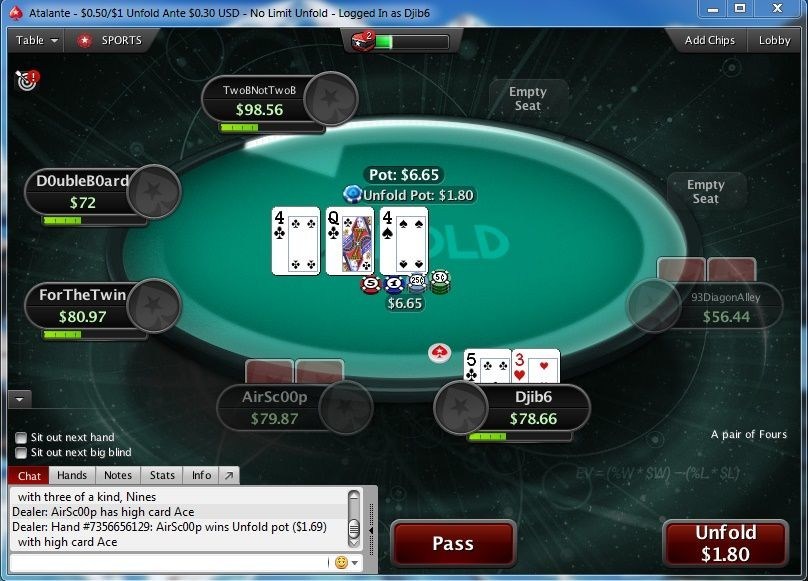 Reading Time:
3
minutes
ONCHAN, Isle of Man, August 2, 2018 – PokerStars has released its latest No Limit Hold'em cash game innovation, Unfold, which for the first time allows players to unfold their hand once the flop has been dealt.
If a player has decided to change their mind, the hand previously folded will be used to play for an "Unfold pot" made up of antes taken from each player at the beginning of each hand. Each ante will constitute a percentage of the big blind.
In order to play for the "Unfold pot" and in effect unfold their hand, players have to make a bet equal to the sum of the Unfold pot. Players who pay the Unfold stake cannot make any further bets after this point. The rest of the hand is played out amongst the main pot players while the Unfold players spectate. The Unfold pot is then awarded to the Unfold player with the strongest five card poker hand after the river is dealt. If the main pot is won before the full board is dealt, all remaining community cards will be dealt to determine the winner of the Unfold pot.
Video preview of Unfold:
"This has never been done before," said 
Severin Rasset
, Director of Poker Innovation and Operations. "Unfold means more action and opportunities for players, reducing the all too familiar sinking feeling of making the correct pre-flop lay down, only to then find you would have flopped the nuts. We're very excited to offer something new and completely different."
PokerStars Ambassador Felix Schneider said, "There's been so many times at the tables where I've wished I could go back and unfold my hand when I've realised I've hit a winner and now I can actually do it, which is super exciting! It's a really engaging format and keeps players entertained and sweating it out in the side pot. I think it'll also be very funny to stream on my channel and I can't wait to show my community."
Fellow PokerStars Ambassador Fatima de Melo said, "I feel way more comfortable folding hands knowing that there's great potential to hop on to the Unfold pot if I want to. I remember playing a World Series of Poker event about five years ago and I folded 3s pre flop and the other players went all-in with aces against queens, and I would have won the hand with a set of 3s! This was for the chip lead and I was like "oh my god, why did I fold?". Well I had to fold because they went all in pre-flop. But the Unfold button would have definitely been nice there!'
Unfold will be featured under its own tab in the PokerStars lobby . The game is currently available on .COM, .NET .UK, .EU and .DK, with more licenses to be rolled out in the future.
There are three instances where the Unfold antes will be refunded to all players:
The main pot is decided pre-flop
Fewer than two players fold pre-flop
No players choose to Unfold
For further information, please contact press@pokerstars.com
About PokerStars
PokerStars operates the world's most popular online poker sites, serving the global poker community. Since it launched in 2001, PokerStars has become the first choice of players all over the world, with more daily tournaments than anywhere else and with the best online security. More than 182 billion hands have been dealt on PokerStars, which is more than any other site.
The Stars Group owns or licenses gaming and related consumer businesses and brands, including PokerStars, PokerStars Casino, BetStars, Full Tilt, Sky Bet, Sky Vegas, Sky Casino, Sky Bingo, and Sky Poker, as well as live poker tour and event brands, including the PokerStars Players No Limit Hold'em Championship, European Poker Tour, PokerStars Caribbean Adventure, Latin American Poker Tour, Asia Pacific Poker Tour, PokerStars Festival and PokerStars MEGASTACK. The Stars Group is one of the world's most licensed online gaming operators with its subsidiaries collectively holding licenses or approvals in 19 jurisdictions throughout the world, including in Europe, Australia, and the Americas.
Play Responsibly!  For more information on responsible gaming please visit our website at http://www.pokerstars.com/about/responsible-gaming/
Media Contact: Eric Hollreiser: Press@pokerstars.com
SOURCE PokerStars
MGA to sign deal with Guardia di Finanza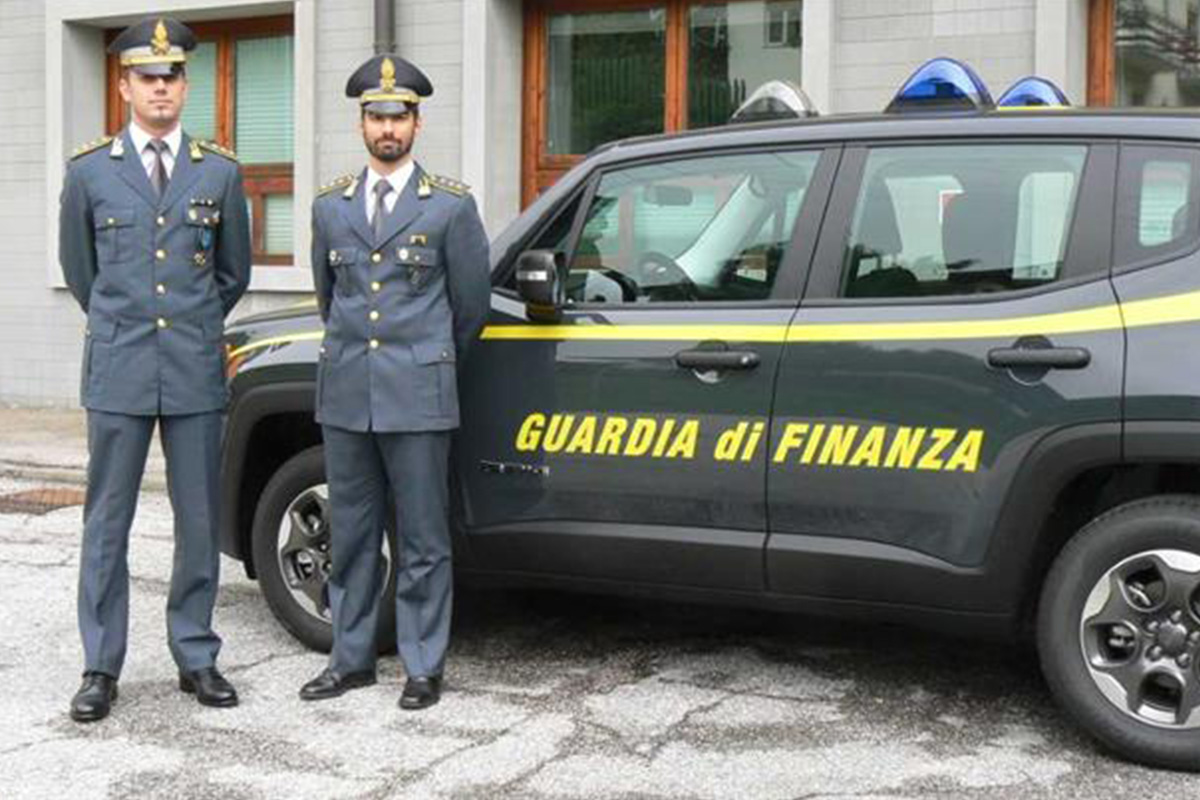 Reading Time:
1
minute
The Malta Gaming Authority has revealed plans to enter into an agreement with Italy's Guardia di Finanza to share intelligence with investigators of both the countries for more effective tackling of illegal gaming activity.
The agreement is expected to be signed in a few days. The deal is proposed after a recent investigation revealed Malta's role in a multi-billion Euro money-laundering scheme and resulted in the arrest of 68 people and the seizure of over €1 billion in assets across Europe.
The investigation, which was done in cooperation with Eurojust, the Maltese authorities, and their European counterparts, was led by the prosecutors of Bari, Reggio Calabria and Catania, and coordinated by the Italian National Anti-Mafia and Counter-Terrorism Directorate.
Italy nabs online gambling mafia crew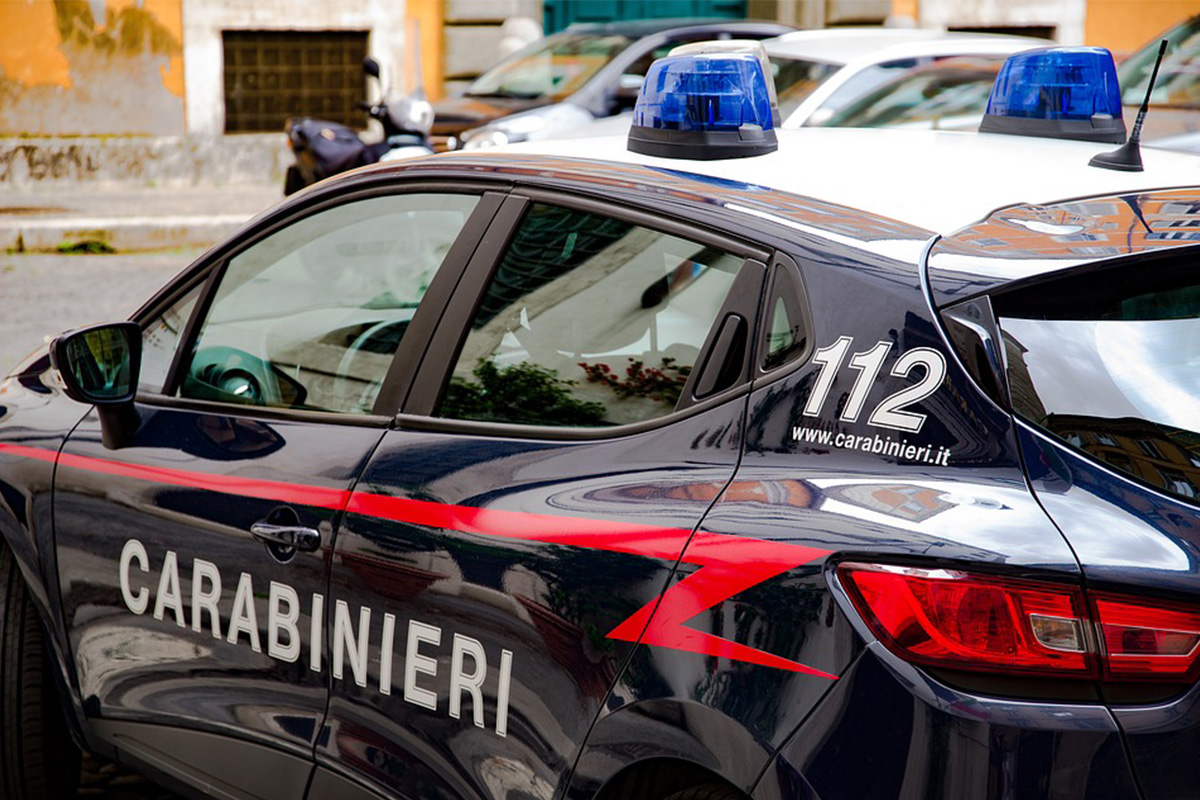 Reading Time:
1
minute
The Italian police have arrested 68 men in connection with the running of massive online betting racket after an international combing operation, which involved more than 800 police personnel. The police seised assets worth more than €1bn. The mafia's operation was spread over 12 countries.
The groups arrested had been making deals with businesses in the online betting world, providing them with facilities to recycle large quantities of money through illegal parallel circuits on betting platforms in exchange for promotion and protection.
Some of those who had been arrested own Rolex watches and Ferraris and used to eat in posh restaurants and indulge in gambling in Las Vegas.
Federico Cafiero de Raho, the Police Unit's Head, commented: "We can see from ongoing investigations how the mafias work together in different sectors. We still need to establish whether there is a fixed leadership or if the deals change depending on the territories involved."
Goods and cash were apprehended in Albania, Austria, Great Britain, Germany, the Isle of Man, Italy, Luxembourg, Malta, Romania, Serbia, the Seychelles and Switzerland.
Swiss Casinos forges partnership with Playtech for online launch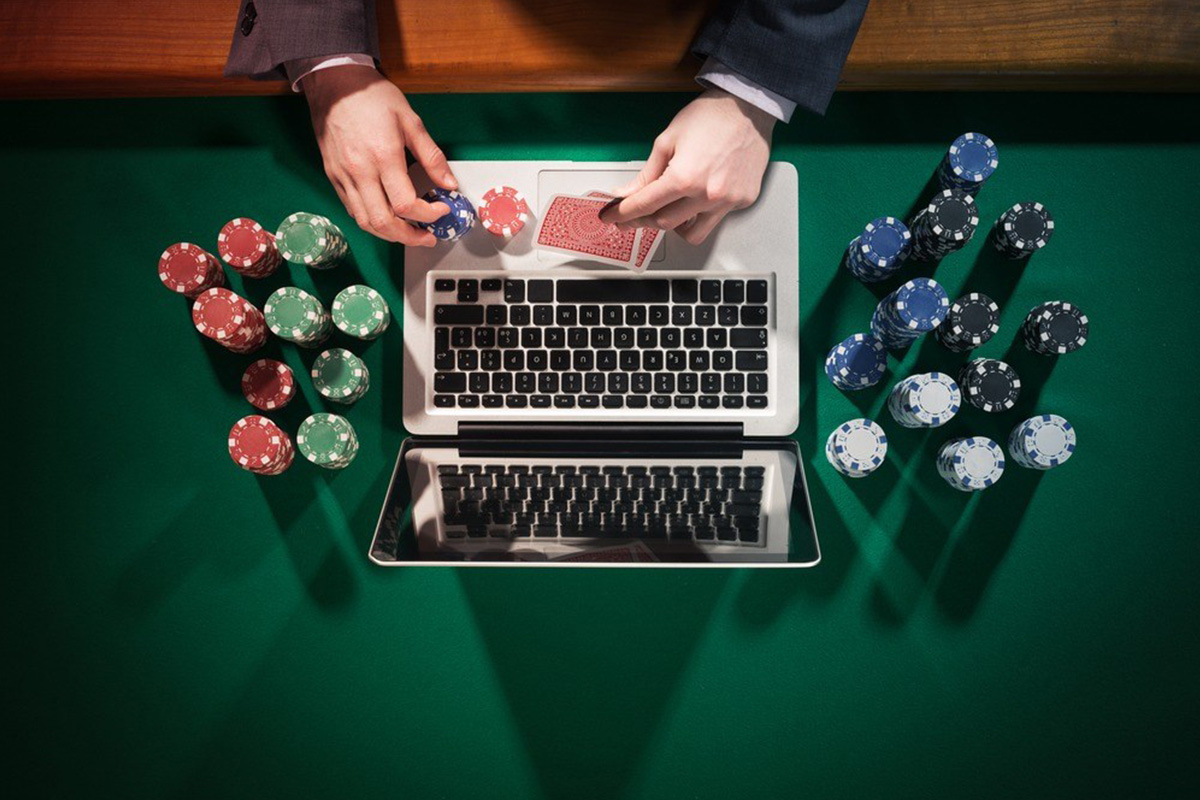 Reading Time:
1
minute
Swiss Casinos, a major land-based casino operator in Switzerland, has signed a partnership with Playtech, the premier gaming software development company based in Isle of Man, for the launch of its online casinos.
The move is significant as the Swiss market will host iGaming for the first time from January 2019.
According to the newly passed Swiss legislation, only the land-based casino operators in the country will be eligible for the licence to run iGaming facility through their online channel from January.
"We are extremely excited to have found an internationally experienced and innovative partner in Playtech," Swiss Casinos Group chief executive Marc Baumann said. "We will now be able to offer our customers in Switzerland an attractive iGaming offering."
Playtech chief operating officer Shimon Akad added that his company was pleased to have partnered Switzerland's leading casino brand.
"Playtech has a long history of success in cooperation with leading brands in the world's most important gambling markets, and we are looking forward to a long and successful partnership with Swiss Casinos," he said.