Caesars Entertainment Announces New Domestic Partner Benefits and Releases Ninth Annual Corporate Social Responsibility Report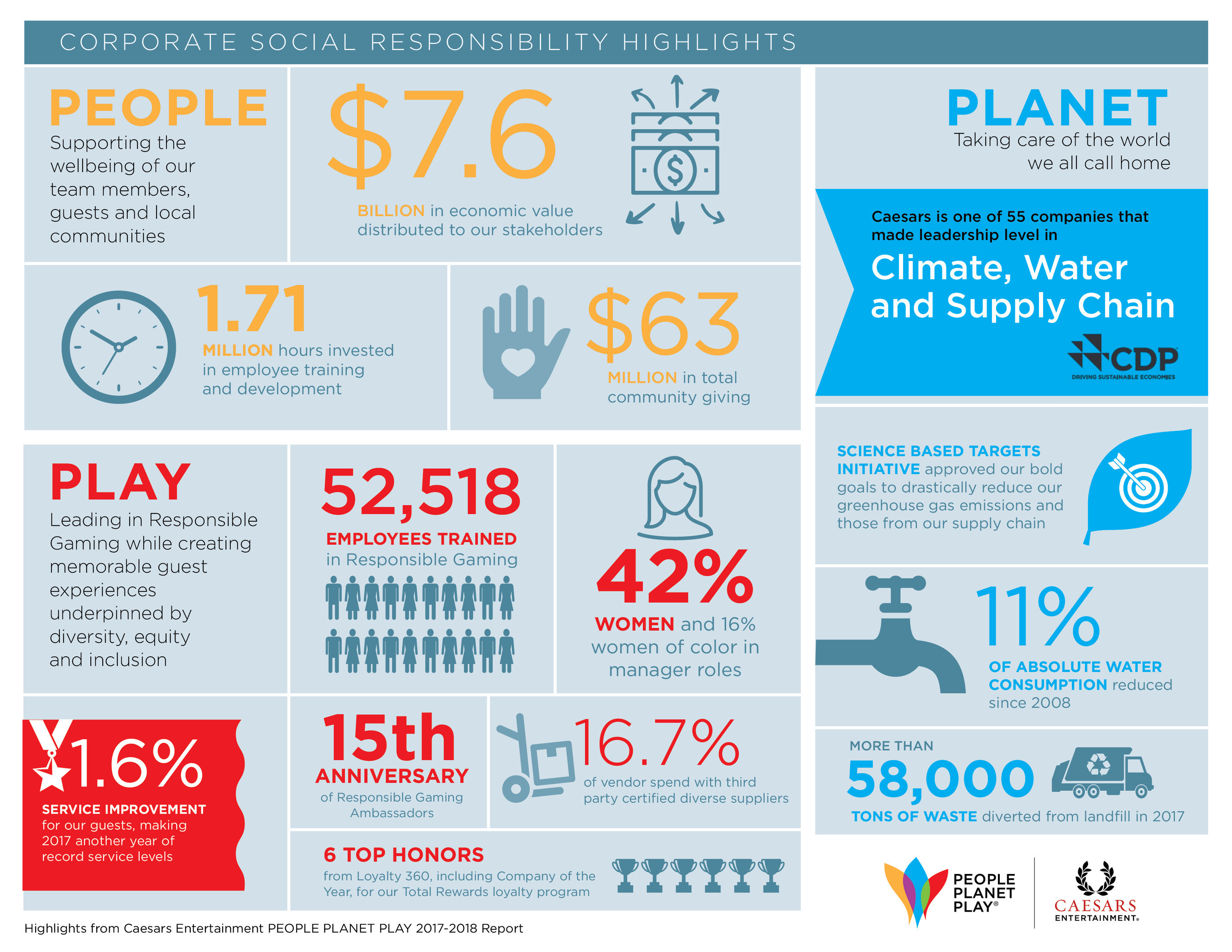 Reading Time:
5
minutes
Key Highlights of PEOPLE PLANET PLAY Report Include Delivering $7.6 Billion in Economic Value for Communities, Progress in Employee Wellbeing, Climate Mitigation Goals and Responsible Gaming
LAS VEGAS, Aug. 9, 2018 – Caesars Entertainment Corporation (NASDAQ:CZR), the world's most diversified gaming and entertainment company, today announced domestic partner benefits for its team members, beginning in 2019. The company also released its ninth annual corporate social responsibility (CSR) report, PEOPLE PLANET PLAY, highlighting sustained progress against the company's CSR goals in 2017 and the early half of 2018, and its continued commitment to its employees, suppliers and communities.
"The ninth annual report highlights Caesars Entertainment's leadership in areas important to our company and society," said Mark Frissora, President and CEO of Caesars Entertainment. "As we expand our presence internationally, we are finding that PEOPLE PLANET PLAY is a core driver of value and a differentiator in new markets. It demonstrates that we continue to make new and exciting commitments to further enhance the value we bring to our guests, team members and communities."
PEOPLE PLANET PLAY
PEOPLE PLANET PLAY is the company's guiding CSR framework, encompassing plans, initiatives and programs to advance the way Caesars Entertainment and its affiliates ("Caesars") make an increasingly positive impact in society.
PEOPLE: SUPPORTING THE WELL-BEING OF OUR TEAM MEMBERS, GUESTS AND LOCAL COMMUNITIES
In alignment with its mission to create an inclusive culture, Caesars is introducing new domestic partner benefits to team members beginning in 2019. The updated benefits widen Caesars' offering to new and current employees by enhancing the opportunities for same sex as well as opposite sex domestic partners. Benefits include medical, dental and vision plan options, short and long-term disability, life insurance and a selection of other voluntary benefits.
"Caesars Entertainment is committed to diversity, equity and inclusion and strives to treat our employees equally," said Jan Jones Blackhurst, Executive Vice President of Public Policy and Corporate Responsibility for Caesars Entertainment. "We know our team members perform best when they can feel confident and know that their loved ones are well-cared for. This new offering is a reflection of the tremendous diversity found in our 65,000 team members worldwide."
Caesars' commitment to long-lasting, positive societal impact on the communities in which it serves was recently recognized by Civic 50, a Points of Light initiative. This is Caesars' fourth year on the list and its third time as the leader of the consumer discretionary industry.
Delivering Value
In the past five years, Caesars has generated $48 billion in economic value benefiting employees (wages and benefits), suppliers (payment for goods and services), government bodies (taxes and licenses) and communities (giving and volunteering), including $7.6 billion in 2017. Caesars contributed three times more to its communities per dollar of revenue earned in 2017 than the average U.S. corporation.
Diversity, Equity & Inclusion (DEI)
Caesars continues to advance equity across all divisions of the enterprise:
In 2017, Caesars announced a goal to achieve gender equity in leadership roles by 2025.
In 2017, 32 percent of managers were people of color, 4 percentage points higher than the national average of 28 percent.
Caesars recognizes the benefits that diverse suppliers bring to our business and increases our procurement spend each year with minority and women-owned or disadvantaged business enterprises. Since 2011, our spend with third party certified diverse suppliers has grown from 5.8 percent of addressable spend to 16.7 percent last year, much higher (39 percent) than other participants in the Diversity Best Practices Inclusion Index.
Employee Wellbeing
Caesars continued to invest in employee engagement, development and wellbeing in 2017:
Caesars' award-winning Wellness Rewards program saved employees a total of more than 

$30 million

 in 2017.
Caesars Entertainment was ranked as the #1 gaming company on Glassdoor as of the end of 2017. Seventy percent of team members posting on Glassdoor would recommend the company to a friend (

November 2017

).
Eighty-two percent of team members agree with the following statement: "I like when my company takes a public stand supporting the natural environment, equality of all people or other societal issue."
PLANET: TAKING CARE OF THE WORLD WE ALL CALL HOME
In 2018, Caesars advanced its commitment to environmental stewardship by achieving approval from the Science Based Targets initiative (SBTi) for targets that are aligned with the level of decarbonization required to keep global temperature increase below 2 degrees Celsius.
Caesars committed to reducing absolute Scope 1 and 2 emissions 30% by 2025 and 95% by 2050 from a 2011 baseline. Caesars also set a Scope 3 target to have 60% of suppliers commit to their own science-based targets by 2023. With these goals, Caesars leads the gaming-entertainment industry and aligns with the small number of corporations around the world that have publicly committed to science-based targets.
Leadership Performance in Water, Climate Change and Supplier Engagement
Caesars' company-wide environmental strategy, CodeGreen, continues to lead the industry and the corporate sector in general. Caesars is one of only 55 companies worldwide to achieve an A or A- score in three CDP rankings; the company was included in the Water A List and ranked A- for climate change disclosure and A- for supplier engagement.
PLAY: LEADING RESPONSIBLE GAMING PRACTICES IN THE INDUSTRY & CREATING MEMORABLE GUEST EXPERIENCES
Responsible Gaming
Caesars established the gaming industry's first responsible gaming efforts almost 30 years ago. For 15 years, the Company has deployed Responsible Gaming Ambassadors at each property; there are currently 880 Responsible Gaming Ambassadors across North American casinos.
In 2017, more than 52,500 employees took part in more than 71,000 hours of Responsible Gaming training.
Caesars has set a target for 100 percent of employees who receive Responsible Gaming training to say they feel empowered to proactively report Responsible Gaming concerns at Caesars by 2020.
Creating Memorable Guest Experiences
With a mission of inspiring grown-ups to play, Caesars creates memorable guest experiences, from live entertainment and fine dining to exciting new gaming technologies.
Caesars continues to expand its global reach by bringing renowned hospitality, dining and entertainment experiences to Meraas' Bluewaters Island Development with the first two non-gaming Caesars resorts expected to open later this year. Additionally, the Company plans to open a non-gaming Caesars Palace luxury resort along the coast of 

Puerto Los Cabos

, 

Baja, Mexico

.

Gwen Stefani's

 new Las Vegas Residency, "

Gwen Stefani

 – Just a Girl" at Planet Hollywood Resort & Casino adds to Caesars' more than 10,000 live entertainment shows annually.
For more information on Caesars' Corporate Citizenship, please follow @CitizenCaesars on Twitter or Facebook and visit the Corporate Citizenship blog at www.caesarscitizenship.caesarsblogs.com.
About Caesars Entertainment
Caesars Entertainment is the world's most diversified casino-entertainment provider and the most geographically diverse U.S. casino-entertainment company. Since its beginning in Reno, Nevada, in 1937, Caesars Entertainment has grown through development of new resorts, expansions and acquisitions and its portfolio of subsidiaries now operate 49 casinos in 13 U.S. states and five countries. Caesars Entertainment and its affiliates operate primarily under the Caesars®, Harrah's® and Horseshoe® brand names. Caesars Entertainment's portfolio also includes the Caesars Entertainment UK family of casinos. Caesars Entertainment is focused on building loyalty and value with its guests through a unique combination of great service, excellent products, unsurpassed distribution, operational excellence and technology leadership. Caesars Entertainment is committed to its employees, suppliers, communities and the environment through its PEOPLE PLANET PLAY framework. For more information, please visit www.caesars.com.
Forward-Looking Statements
This release includes "forward-looking statements" intended to qualify for the safe harbor from liability established by the Private Securities Litigation Reform Act of 1995. You can identify these statements by the fact that they do not relate strictly to historical or current facts and by the use of words such as "expect," "plans," or "continue," or the negative or other variations thereof or comparable terminology. These forward-looking statements are based on current expectations and projections about future events.
You are cautioned that forward-looking statements are not guarantees of future performance or results and involve risks and uncertainties that cannot be predicted or quantified and, consequently, the actual performance and results of Caesars may differ materially from those expressed or implied by such forward-looking statements. Such risks and uncertainties include, but are not limited to, prevailing economic conditions from time to time, receipt of necessary approvals, and may include other factors described from time to time in Caesars' reports filed with the SEC.
You are cautioned to not place undue reliance on these forward-looking statements, which speak only as of the date of this document. Caesars undertakes no obligation to publicly update or release any revisions to these forward-looking statements to reflect events or circumstances after the date of this document or to reflect the occurrence of unanticipated events, except as required by law.
Gaming Americas Weekly Roundup – January 30-February 5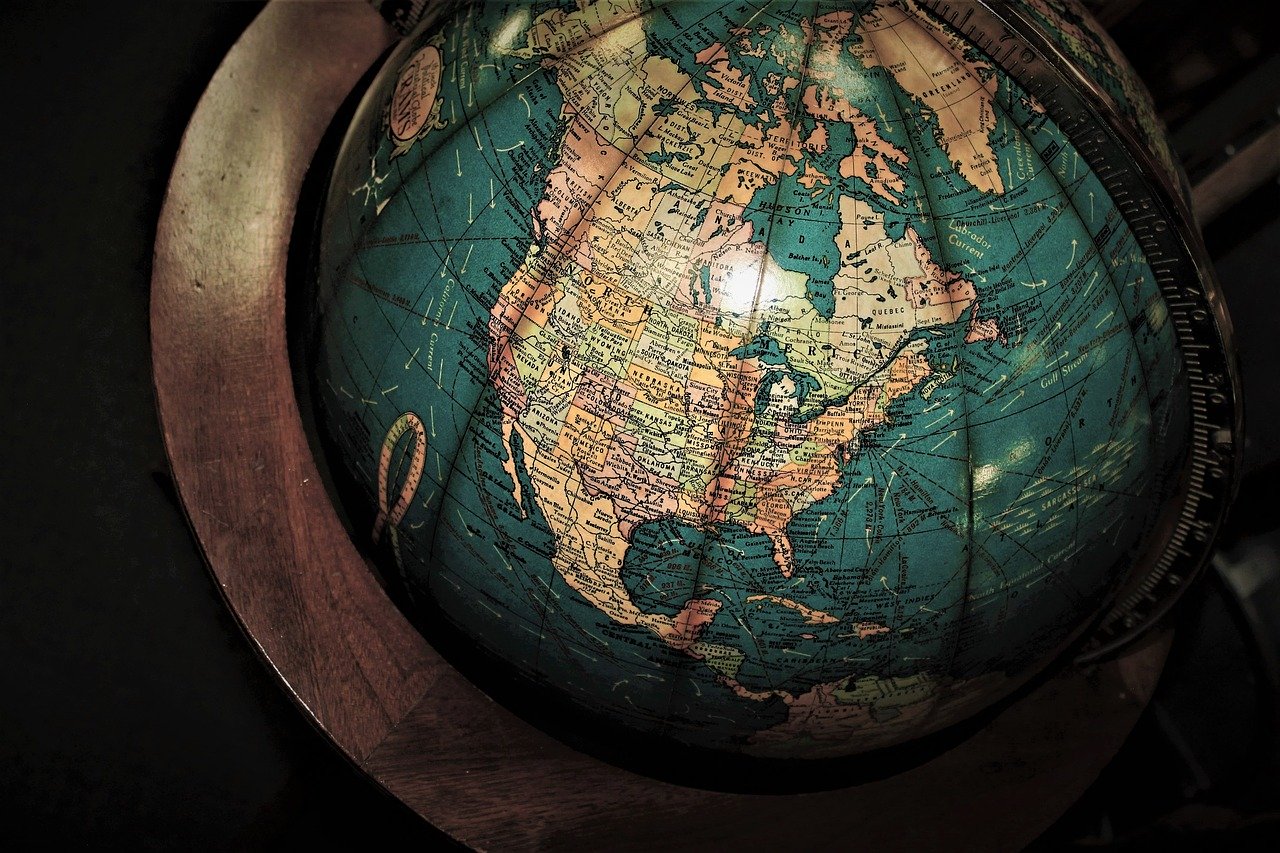 Reading Time:
2
minutes
Welcome to our weekly roundup of American gambling news again! Here, we are going through the weekly highlights of the American gambling industry which include the latest news and new partnerships. Read on and get updated.
Latest News
Gaming Laboratories International (GLI) has named David Elmore as Head of Commercial Services, North American Casinos. The appointment marks Elmore's second tenure at GLI. Previously, he served as Division Head of Global Sales and Development for GLI's Kobetron Division for 14 years. He returns to GLI after serving as Vice President of Sales for Gaming Innovation Group.
The Massachusetts Gaming Commission has announced that a Voluntary Self-Exclusion (VSE) list has been established specifically for sports wagering. Since the first casino in Massachusetts opened in 2015, more than 1700 people have enrolled in a VSE programme for casino gaming, and today there are 1329 individuals enrolled. The VSE programmes are designed to allow those who want to regain control a means to restrict their access to gambling for a pre-determined amount of time. With the introduction of sports wagering, individuals will have the option to self-exclude from casino gaming floors, retail and digital sportsbooks, or both forms of gambling.
Sportradar Group AG announced the Massachusetts Gaming Commission has granted US betting subsidiary, Sportradar Solutions, a Temporary Sports Wagering Vendor License for the state of Massachusetts. Sportradar now holds 44 licenses, or equivalent, in North America across US states, territories, tribes and Canada, providing its services to a wide range of clients operating within these jurisdictions, advancing transparency and integrity and delivering accurate sports data to sports betting and gaming agencies.
Genius Sports Limited, the official data, technology and commercial partner that powers the ecosystem connecting sports, betting and media, announced that it has been temporarily certified by the Massachusetts Gaming Commission as a licensed sports wagering vendor. The temporary certificate of authority is valid for an initial 12 months pending final full authorisation.
Partnerships
MGM Resorts International announced a multi-year agreement to become a hospitality and strategic partner of the National Football League Players Association. Under the agreement, the two sides will collaborate on creating new content and fan experiences with current and retired NFL players. The partnership also provides hospitality benefits to NFL players with MGM Resorts' properties serving as the host location for a variety of NFL player-related events.
Codere has entered into a new partnership with football team Club Atlético Lanús, which plays in Argentina's top divisions Primera División and Liga Nacional de Básquet. Under the deal, the operator's Codere-Bingo Lanús brand will feature on the back of players' jerseys, underneath their squad numbers, until the end of 2023. The agreement builds on Codere's long history with Club Atlético Lanús, with the operator having served as the team's official sponsor between 1999 and 2016.
The newly promoted Brazilian Serie A side, Cruzeiro Esporte Clube has landed a new sponsorship agreement with the UK-based operator, Betfair. As part of the agreement, the betting firm's logo is incorporated on the chest of the club's shirt, which is back in Serie A of the Brazilian Championship after a recent promotion after three years. The agreement covers the men's team and an essential space for brand awareness on the women's kits – on the back, at the top.
Payments Vital for iGaming Player Acquisition and Retention – Paysafe Research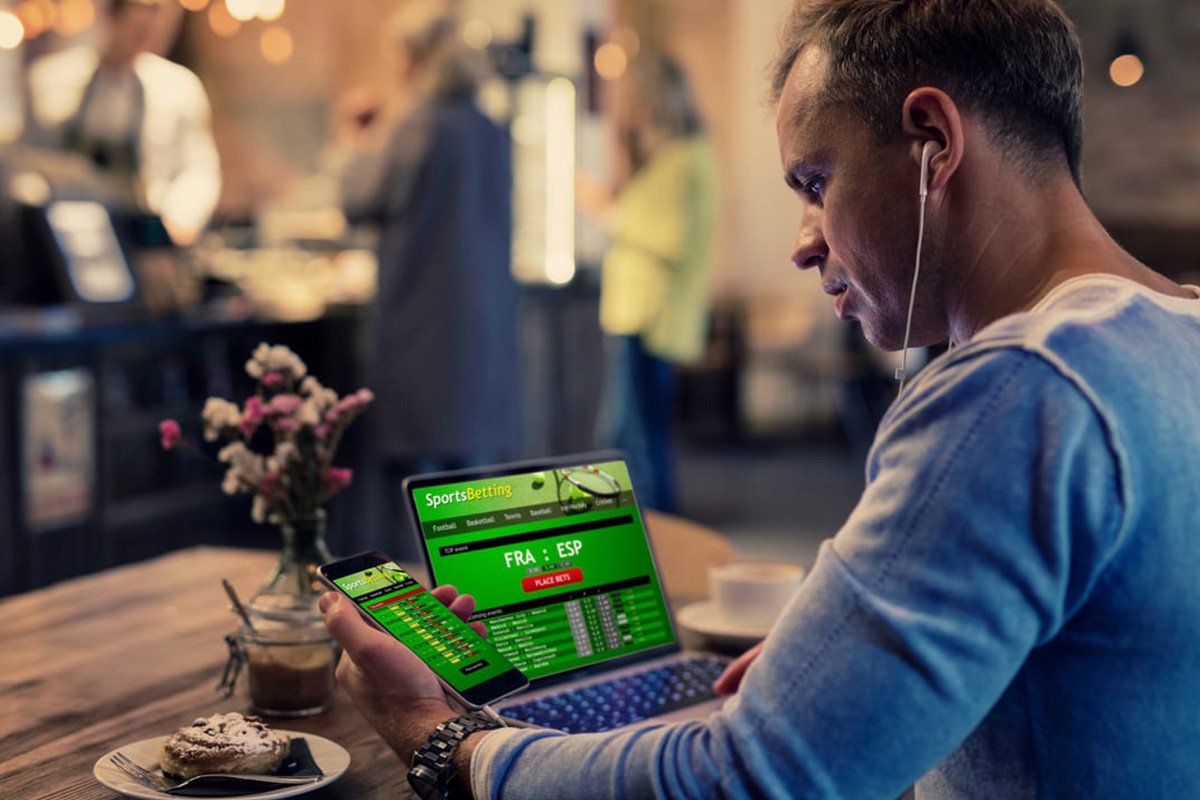 Reading Time:
3
minutes
Quick and easy payouts trump all other factors for North American and U.K. online sports bettors when selecting a sportsbook, according to the latest All the ways players pay research from leading payments platform Paysafe. The report also reveals the crucial role of the payments experience in player retention as well as sports bettors' rising interest in digital wallets and eCash.
Surveying more than 2000 online sports bettors in six U.S. states (Iowa, Louisiana, Michigan, New Jersey, New York and Pennsylvania), the Canadian province of Ontario, and the UK, in November 2022, the research found that quick and easy payouts were prioritised by 36% of players when choosing a sportsbook. They considered payouts more important than brand trust (34%), odds, and promotions (28% for both). Availability of preferred payment methods was a factor for 27% of bettors and prioritised over a sportsbook's sports markets and team sponsorships (11% for both).
Frictionless payouts are even more of a factor in sportsbook selection for players in Michigan (43%), whose market launched in January 2021, and the UK (39%), with its iGaming industry dating back 20+ years. By contrast, in Ontario, whose expanded market launched in April, players consider brand trust paramount (prioritised by 39%), though payouts were the second most important factor (35%).
The payment experience is just as vital for player retention, with 75% of sports bettors citing this as an important factor for why they remain with a brand. Payments appear particularly crucial for customer stickiness in New York, with 85% of players in the year-old iGaming market giving this consideration.
Players' payment preferences continue to diversify, though the traditional payment method of debit cards dominates wagering (preferred by 49% of bettors). The U.K. and Iowa gambling regulators' bans on credit cards for iGaming have likely contributed to this trend, with debit card preferences rising to 59% in both markets. Despite these two markets' restrictions, credit cards were a payment preference of 25% of all players and are the go-to payment method for New Yorkers (44%).
Overall, the alternative payment method (APM) of digital wallets is now more popular than credit cards, with 28% of all players preferring a wallet. This trends as high as 45% in Iowa, where credit cards are not permitted. Digital wallets' popularity is strongest with more frequent or VIP bettors, with a wallet the top payment method for players wagering 5-7 times a week alongside debit cards (both 41%). For bettors wagering 7+ times weekly, 34% prefer a wallet, exceeding mobile wallets (33%) and credit cards (24%).
Adoption of other APMs like eCash is also growing, with 16% of players preferring this payment method, trending higher in the U.S. (18%), where cash usage is still relatively robust, and in New York in particular (28%). Future demand also appears strong, with 53% of players saying they would bet online more frequently if they were able to use eCash products.
Operators appear to be largely addressing players' concerns about payment security, with 59% more confident transacting than they were in 2021. Nonetheless, with 30% of players undecided and 11% less confident, there appears to be no room for complacency for the iGaming industry.
"Our latest research report emphasizes how critical it is for operators to develop a customer-friendly payments strategy as part of their model in order to both convert and retain new and existing players. In a highly competitive market, operators stand to gain a competitive edge if their cashiers feature a comprehensive suite of payment methods, including digital wallets, which support the conversion of VIP players, and eCash, which resonates with cash-focused consumers who are perhaps prioritizing sticking to a budget in their betting," Zak Cutler, President of Global Gaming at Paysafe, said.
Gaming Americas Weekly Roundup – January 23-29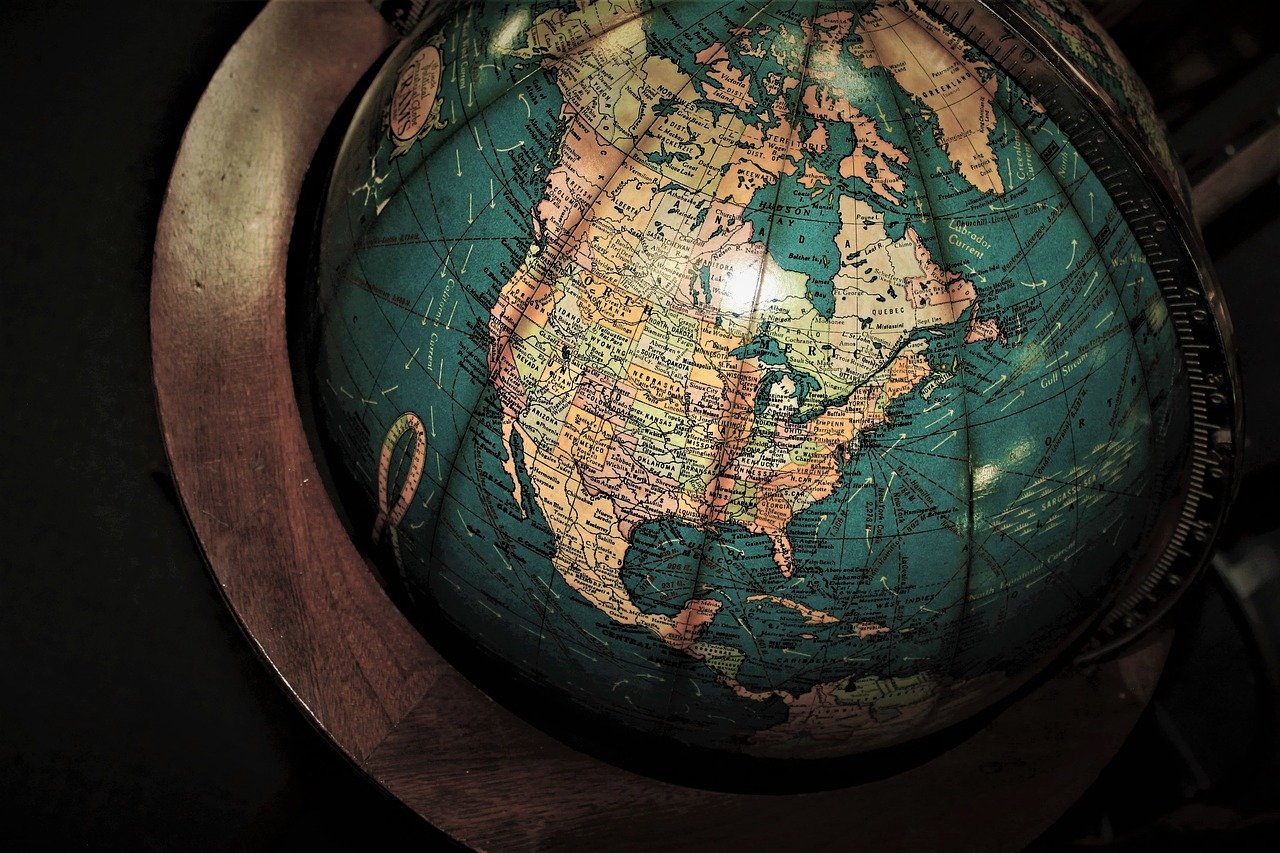 Reading Time:
2
minutes
Welcome to our weekly roundup of American gambling news again! Here, we are going through the weekly highlights of the American gambling industry which include the latest news and new partnerships. Read on and get updated.
Latest News
Fanatics Betting and Gaming has become the first legal sports betting operator, in partnership with the Washington Commanders, to open a retail sportsbook inside an NFL Stadium.
Leadstar Media has acquired both Sports Betting and Internet Gaming Supplier licenses in the state of Michigan. This move expands Leadstar Media's reach in the US and solidifies its position as a major player in the rapidly growing online gambling market.
AstroPay has announced the launch of a Visa prepaid card in Peru issued by Tebca Perú, that will allow users to make purchases at any e-commerce store that accepts Visa.
The Michigan Gaming Control Board has launched a campaign urging Michigan residents to develop personal guidelines for whether, when and how much to gamble on the Super Bowl next month. The campaign uses the tagline: "Play like a pro and have a game plan for betting responsibly on this year's Super Bowl."
The Pennsylvania Gaming Control Board unanimously approved a license for the proposed mini-casino at the Nittany Mall, but a potential appeal and a parallel lawsuit by a competing company mean the facility is unlikely to move forward any time soon.
PTW announced that they have added a second Esports team to their growing roster of winning teams. Their new team, formerly known as Stealing Lunch Money, will now be known as OR Esports and consists of Jonard Penaflor, Dayton Akau, Vincent Nguyen, Chase Linder and Elijah Hawkins.
Holland America Line is expanding the casino space aboard its Pinnacle and Signature Class ships to include more than 140 of the newest and most popular slot and video poker machines in the gaming industry.
Partnerships
Scientific Games and Oklahoma Lottery launched a new category of game entertainment for players in the south-central state, becoming the eighth U.S. lottery to create strong, incremental revenue with the company's PlayNow Games.
TSN and Genius Sports struck a new agreement to deliver cutting-edge broadcasts of NFL games on the newly launched TSN+ streaming product. As the official data partner of the NFL, Genius Sports will power ground-breaking, augmented broadcasts throughout the upcoming NFL Playoffs and Super Bowl LVII, delivering a revolutionary experience for NFL fans on TSN+.
UFC, the world's premier mixed martial arts organisation, and U.S. Integrity announced an agreement in which U.S. Integrity will become the official integrity service for UFC, capable of identifying and analysing unusual wagering activity as indicative of possible integrity concerns.
Rivalry has announced a multifaceted partnership with RED Canids. The agreement will see the pair collaborate on a myriad of physical and digital campaigns centered around RED Canids' Counter-Strike: Global Offensive roster and fanbase to reach and engage gaming consumers.
Scientific Games won a competitive public tender to serve as the exclusive instant game provider to Lotería Nacional de Beneficencia de El Salvador, the National Lottery of El Salvador.
DraftKings Inc. and Gamres, a leading responsible gaming consulting and research practice based in Ontario, announced a new collaboration to introduce the Positive Play Scale to DraftKings through an online survey to select U.S. DraftKings customers.