Hard Rock Hotel & Casino Atlantic City Offers Guests Beauty And Serenity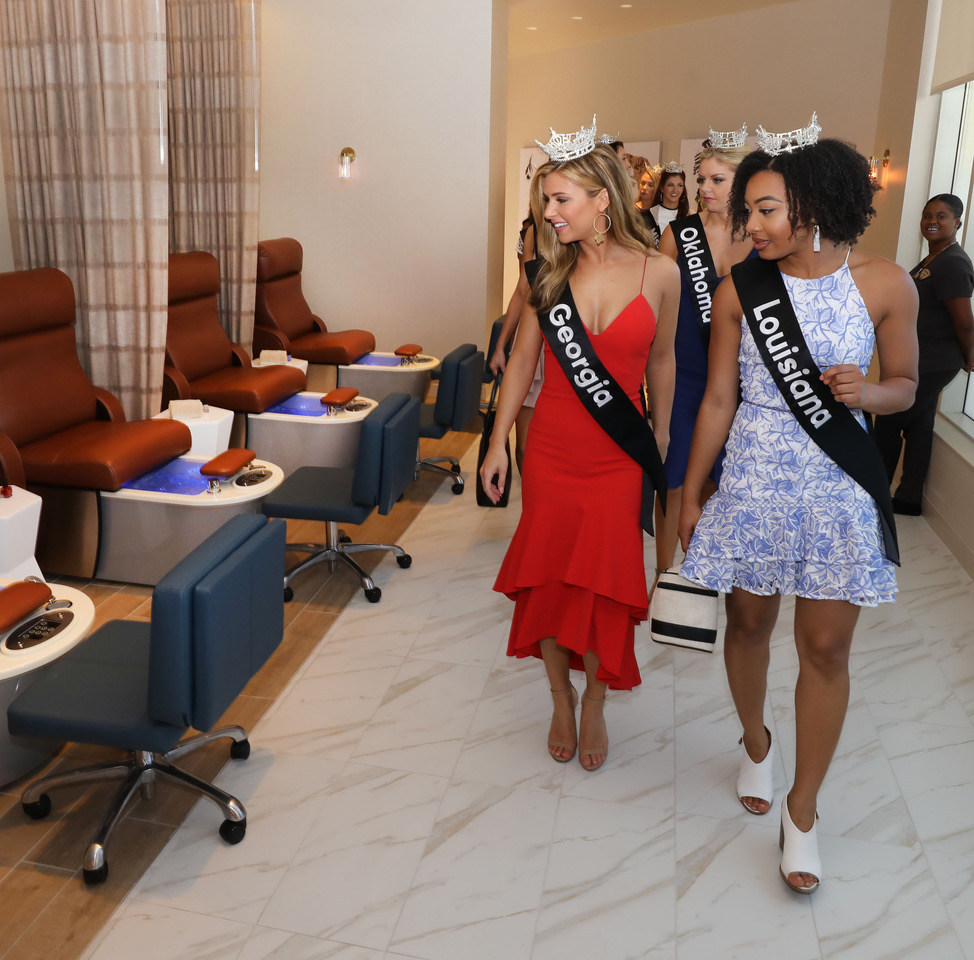 Reading Time:
4
minutes
Hard Rock Hotel & Casino Atlantic City Offers Guests Beauty And Serenity With Grand Opening Of Rock Spa® & Salon 
Newly-Opened Property Launches Rock Spa & Salon with Exclusive Reception Featuring 51 Miss America Candidates
ATLANTIC CITY, N.J., Aug. 31, 2018 – Hard Rock Hotel & Casino Atlantic City, the brand-new property providing guests with unparalleled entertainment on the famed Atlantic City Boardwalk, now offers guests a blissful escape with a rock star vibe at its newly opened signature Rock Spa® & Salon. Travelers can retune in the ultimate escape from reality with a complete sensory experience by taking advantage of Rock Spa's® rejuvenating and authentic body treatments.
The official Grand Opening of the new Rock Spa® & Salon, Body Rock Fitness Center and Juice Bar took place on Thursday, August 30 and featured an exclusive evening reception with the 51 Miss America candidates, who kicked-off their competition festivities in Atlantic City the same day. The Rock Spa's grand opening celebration included a special ribbon-cutting ceremony and guided tours of the spa, salon and the new fitness center facility.
The spa features 31 newly designed treatment rooms, which include 20 dedicated massage rooms, four facial rooms, two couples suites, three body treatment rooms and two Rhythm & Motion rooms, a full-service salon, including manicures, pedicures, make-up, barber and hair services. Guests can choose from a variety of spa and salon services and packages ideal for a single service or full-day escape. Separate ladies and gentlemen's areas include spacious locker rooms, and lounges with steam and sauna leading to a coed Vitality pool area featuring a large heated hydrotherapy tub, ambient temperature tub and specialty shower with three different experiences (Cool Mist, Caribbean Rain and Atlantic Ocean).  Rock Spa® & Salon offers a variety of full body treatments and massages, including deep tissue, romantic couples experiences, athletic and therapeutic restoration needs. Whether it's a girlfriends' getaway, bridal party, or just a desire to spa like a Rock Star, the private VIP spa suite is perfect for small groups.  Guests can refuel at the spa juice bar, serving fresh juice, smoothies, and healthy choices, and remain active during stays at Body Rock® Fitness Center, featuring state-of-the-art Technogym cardio and circuit training equipment.  Fitness happens on the guest's schedule with Fitness On Demand, providing instant access to more than 200 premium fitness classes.
More Zeppelin than Zen, the Rock Spa® & Salon features the brand's signature Rhythm & Motionmenu of spa services offering the world's first fully immersive music-centric treatments that utilize amplified vibrations, pressures and patterns. This groundbreaking experience takes guests on a rhythmic massage journey – bass vibrations ripple through the massage table as treble beats come from above, sending pulses through the body and leaving guests feeling energized and invigorated.
For more information on Hard Rock Hotel & Casino Atlantic City or to book a stay, please visit hardrockhotelatlanticcity.com
About Hard Rock Hotel & Casino Atlantic City
Set on 17 acres, with the legendary Atlantic City boardwalk as its backdrop, Hard Rock Hotel & Casino Atlantic City will be Atlantic City's go-to entertainment destination, boasting 2,200 slots, 120 table games, more than 20 first-class restaurants and lounges, and world-class entertainment, including Hard Rock Live at Etess Arena, the beachside Sound Waves and Howie Mandel's Comedy Club. The hotel also features the iconic Hard Rock Cafe, overlooking the Atlantic City Boardwalk, showcasing a brand new elevated menu and state-of-the-art stage, allowing for an amplified level of service and entertainment. Along with an endless array of upscale amenities, including world-class shopping and the brand's signature full-service Rock Spa and Salon, featuring 31 treatment rooms, the new, music-inspired property offers lavish guest rooms and suites, with stunning views of the city and Atlantic Ocean. From family vacations and business trips to weddings, Hard Rock Hotel & Casino Atlantic City offers an unparalleled experience. Each of the hotel's guest rooms and suites radiates a contemporary style, including Hard Rock's signature The Sound of Your Stay™ music amenity program, which allows guests to set the mood with complimentary vinyl records or jam out on a Fender guitar in the privacy of their own room.  Hotel guests can enjoy high speed, property-wide Wi-Fi, 24 Hour In-Room Dining, towel and chair service at Hard Rock Beach or at the indoor pool, and 24-Hour Access to Body Rock fitness. For more information and to book your stay, please visit hardrockhotelatlanticcity.com.
Hard Rock International
With venues in 74 countries, including 185 cafes, 25 hotels and 12 casinos, Hard Rock International (HRI) is one of the most globally recognized companies. Beginning with an Eric Clapton guitar, Hard Rock owns the world's greatest collection of music memorabilia, which is displayed at its locations around the globe. Hard Rock is also known for its collectible fashion and music-related merchandise, Hard Rock Live performance venues and an award-winning website. HRI owns the global trademark for all Hard Rock brands. The company owns, operates and franchises Cafes in iconic cities including London, New York, San Francisco, Sydney and Dubai. HRI also owns, licenses and/or manages hotel/casino properties worldwide. Destinations include the company's two most successful Hotel and Casino properties in Tampa and Hollywood, FL., both owned and operated by HRI parent company The Seminole Tribe of Florida, as well as other exciting locations including Atlantic City, Bali, Cancun, Daytona Beach, Ibiza, Las Vegas, and San Diego. Upcoming new Hard Rock Cafe locations include, Maldives, Manila, Malaga, Georgetown, Fortaleza, Casablanca and Chengdu. Upcoming new Hard Rock Cafe locations include, Maldives, Manila, Malaga, Georgetown, Fortaleza, Casablanca and Jinan in China. New Hard Rock Hotel, Casino or Hotel & Casino projects include Atlanta, Berlin, Budapest, Desaru Coast, Dublin, London, Los Cabos, Maldives, New York City, Ottawa, Dalian and Haikou in China. For more information on Hard Rock International visit www.hardrock.com.
For More Media Information:
Jill Trudeau/Kerry Anne Watson
The Zimmerman Agency
850.668.2222
hrhc-ac@zimmerman.com
Global Sports Expert Jaap Kalma to Drive SBC's Betting on Sports America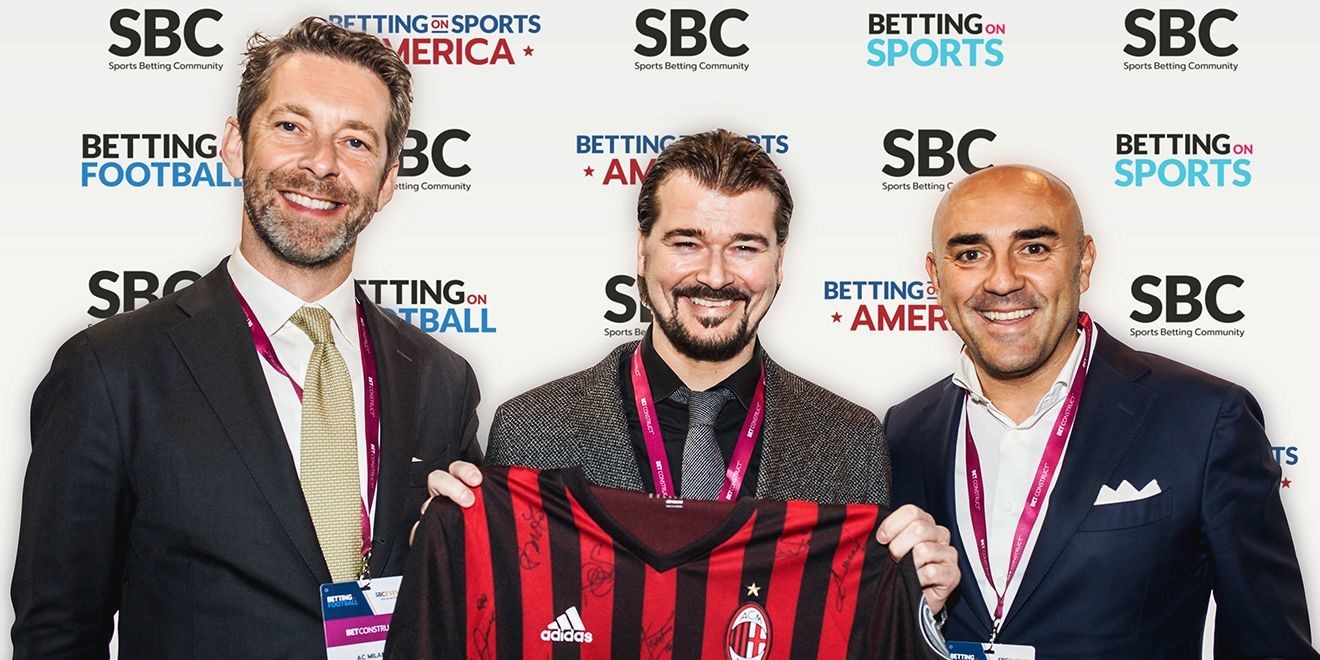 Reading Time:
2
minutes
SBC (Sports Betting Community) has secured the services of a global sports marketing and sponsorship expert to help promote the Betting on Sports America event in New Jersey/New York on 23-25 April.
Jaap Kalma previously held senior executive roles at Ferrari and seven times European Champions AC Milan and will be working with SBC on its Betting on Sports America and Betting on Football (19-22 March) events early next year.
Betting on Sports America is the largest dedicated sports betting conference and exhibition in the US and covers an extensive range of topics including operations, regulation, sponsorship, marketing, products, affiliation, integrity, lotteries, tribal gaming and of course sports.
SBC CEO Rasmus Sojmark commented: "It's a massive coup for us to get someone of Jaap Kalma'sstature to strengthen our competencies on the sports side and help with our visibility among the sports sector. We've worked with Jaap before, creating the Sponsorship Forum events together, so we know what qualities he is bringing to the team working on this project."
Jaap Kalma added: "I've thoroughly enjoyed working with the SBC team over the last year, so the opportunity to work even more closely with them on their Betting on Sports America  event was an exciting prospect. From my time at AC Milan, I know that sports betting offers so many opportunities to sports leagues and teams and my aim is to educate the sector on the possibilities."
Previously Kalma was Chief Commercial Officer at AC Milan, the second most successful club in European Club history (behind only Spanish giants Real Madrid), where he carried responsibility for marketing, commercial revenues, and global development for the Italian soccer team. Before that he was Global Brand Director at luxury sports car manufacturer and Formula One team Ferrari.
In addition to Kalma's global experience in the sports industry, he also spent six years at college and graduate school in the USA coming away with an MBA from Stanford University.
Kalma will take up the role of Interim Business Development Director to oversee the SBC Sponsorship Forum ahead of the Betting on Football conference at Stamford Bridge as well as influencing the sports marketing and sponsorship content at the following month's Betting on Sports America conference, which is being held at Meadowlands Exposition Center in New Jersey.
New casino bill proposed in Texas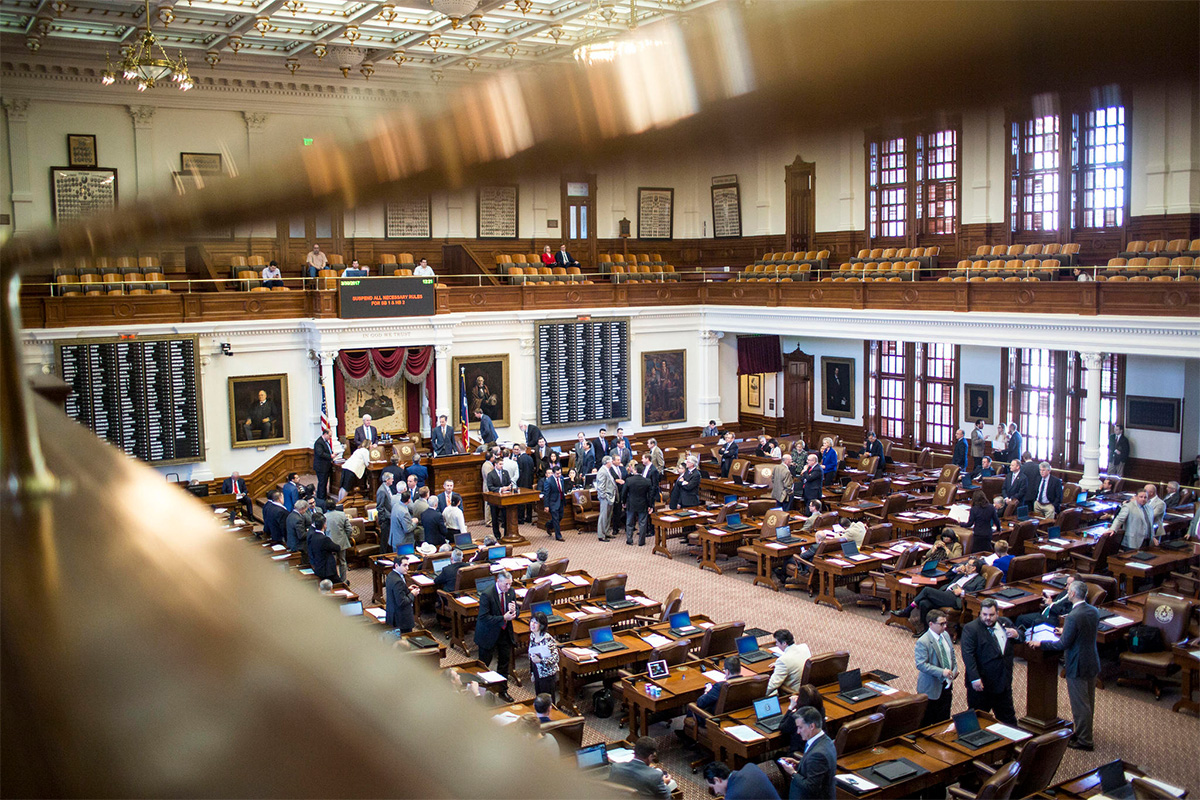 Reading Time:
1
minute
Texas lawmaker Joe Deshotel said that he will push for a change in state laws for allowing casinos to operate alongside the Texas coast. The proceeds from the casinos would fund the Texas Windstorm Insurance Association (TWIA).
The legislator said that the idea is to reduce the need to constantly increase insurance premiums for windstorm insurance, KIII News reported. The bill would require an amendment to the state Constitution to allow gambling in specific areas, such as Nueces County, Jefferson, and Galveston.
Representative Todd Hunter said that before any decisions on the bill are made they have to review the potential revenue benefits from casinos to TWIA. "That will trigger on whether you've got to look at revenue measures or can you sustain what you have in the budget," he said.
While there are no official estimations on how much money it would go to TWIA, the bill would include the number and would be discussed in the upcoming legislative session in 2019.
Moreover, he revealed that the bill would legalise greyhound and horse racing tracks in Harris and Bear counties.
Atlanta woman receives two-year imprisonment for credit card gambling fraud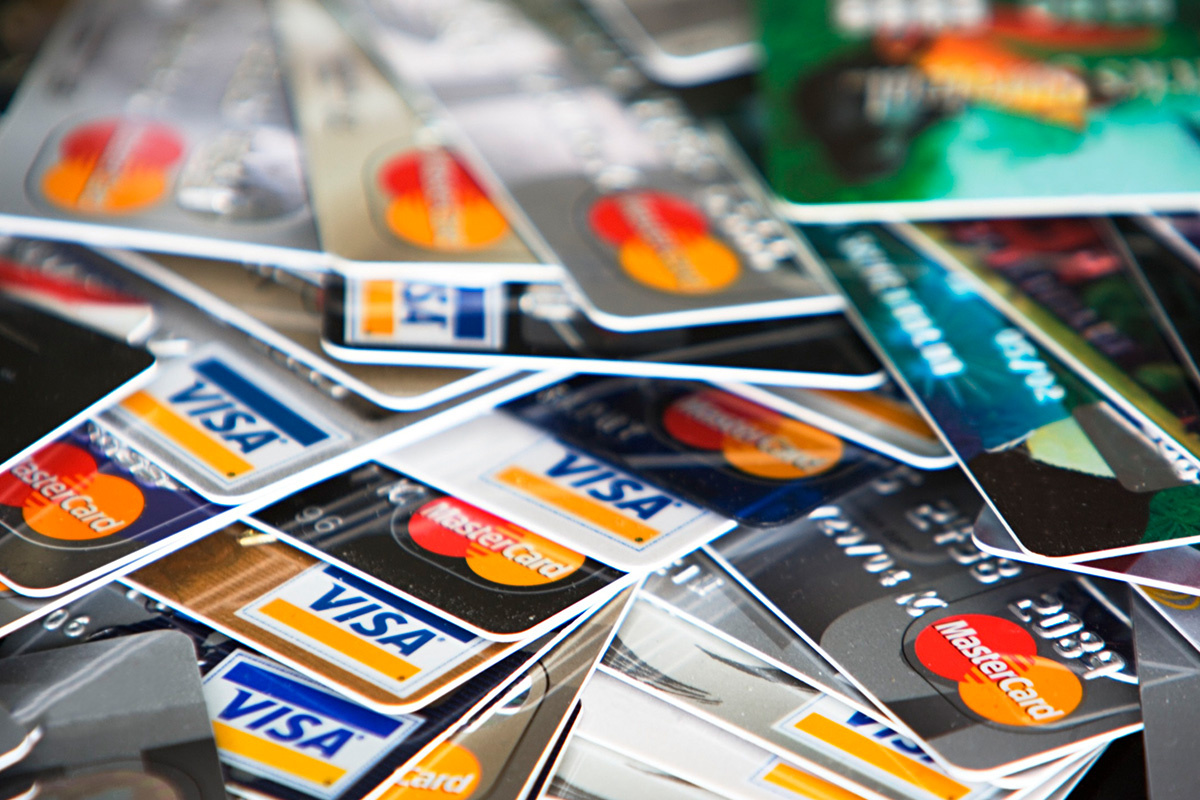 Reading Time:
1
minute
An Atlanta court sentenced a suburban woman two-year imprisonment. Vivian Wang, aged 55, pleaded guilty for participating in a national fraud scheme.
Wang and a 49-year-old co-defendant defrauded casinos and credit card companies out of over $1.1 million. They used names and social security numbers; some of them fake, to get credit from casinos and credit card companies. The pair applied for casino credits, which means they got cash up front. At first, the couple was paying off several of the cash advances, which they got at casinos in California. When they stopped paying, they caught the attention of the casinos. They also caught the attention of the California Board of Gaming Control and the FBI. The casinos were in three different counties in California: Yolo, Placer, and El Dorado counties. Most of the casinos were located in the Lake Tahoe area. Another casino was located north of the capital of Sacramento.