PokerStars Previews Virtual Reality Poker Taking Players into Immersive Online World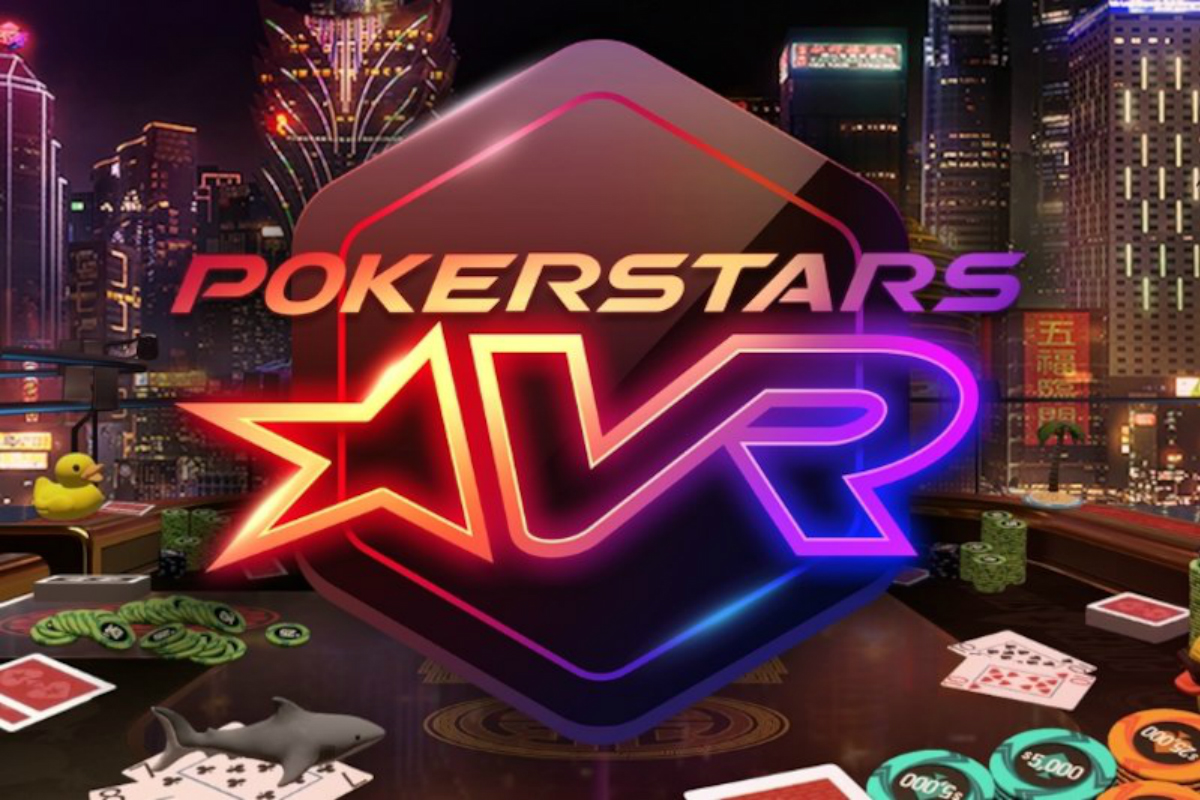 Reading Time:
3
minutes
Live and online poker collide in brand new VR experience
PokerStars, the world's largest online poker site, is previewing a virtual reality version of its online poker software in expectation of a commercial release in the future.
An exciting and innovative experience for new and existing players, PokerStars VR is a free-to-play, authentic and immersive social poker game, which will give players the chance to play poker in visually stunning game environments, handle chips and cards just as in the real world, study opponents and pick up tells, chat in real time, and keep the tables fun with a host of interactive props.
Initially offering the No-Limit Hold'em version of poker, the multiplayer game is currently in a closed beta with around one hundred invitees playing and testing the game using Oculus Rift, HTC Vive and Steam.
The product was previewed this week in Birmingham at EuroGamer, the UK's biggest games event. PokerStars VR, developed with Lucky VR, features intuitive controls for easy gameplay, voice command controls, integrated Twitch broadcasting, video streaming and social media integration on Oculus Rift for those who wish to play and stream.
PokerStars VR allows players to come together from all over the world in a virtual card room where avatars not only interact around the game, but can dress to impress, socialise, entertain and chat as if in the same room. They can do this while streaming shows or sport and enjoying a variety of virtual items and activities such as ordering food and drinks, sharing sushi, throwing items at each other, or even owning a pet donkey and smoking a cigar (or a cigar-smoking pet donkey if that's on the wish list).
From novel fun and social interaction to serious poker action, players can also study stats and observe their opponent's reactions as if physically in the same room, bringing every virtual interaction and action to life. With leaderboards and private tables, there is something for everyone, and players can earn free chips to use at the tables by spinning a virtual wheel every day. In addition, there are five exotic virtual reality settings for players to experience: Macau 2050, The Macau Suite, The Showdown Saloon, Monte-Carlo Yacht, and The Void.
"PokerStars VR is a chance for us to take this amazing technology and bring something totally unique to poker players," said Severin Rasset, Director of Poker Innovation and Operations at PokerStars. "Poker is about interaction. It's been bringing people together for well over a century. We're really excited to invest in the next generation of the game and to give players the opportunity to meet in a brand new virtual reality dimension."
About PokerStars:
PokerStars operates the world's most popular online poker sites, serving the global poker community. Since it launched in 2001, PokerStars has become the first choice of players all over the world, with more daily tournaments than anywhere else and with the best online security. More than 182 billion hands have been dealt on PokerStars, which is more than any other site.
The Stars Group owns or licenses gaming and related consumer businesses and brands, including PokerStars, PokerStars Casino, BetStars, Full Tilt, Sky Bet, Sky Vegas, Sky Casino, Sky Bingo, Sky Poker and BetEasy as well as live poker tour and event brands, including the PokerStars Players No Limit Hold'em Championship, European Poker Tour, PokerStars Caribbean Adventure, Latin American Poker Tour, Asia Pacific Poker Tour, PokerStars Festival and PokerStars MEGASTACK. The Stars Group is one of the world's most licensed online gaming operators with its subsidiaries collectively holding licenses or approvals in 19 jurisdictions throughout the world, including in Europe, Australia, and the Americas.
Play Responsibly!  For more information on responsible gaming please visit our website at http://www.pokerstars.com/about/responsible-gaming/
Evoplay Entertainment and their unique VR slot go live with SlotsMillion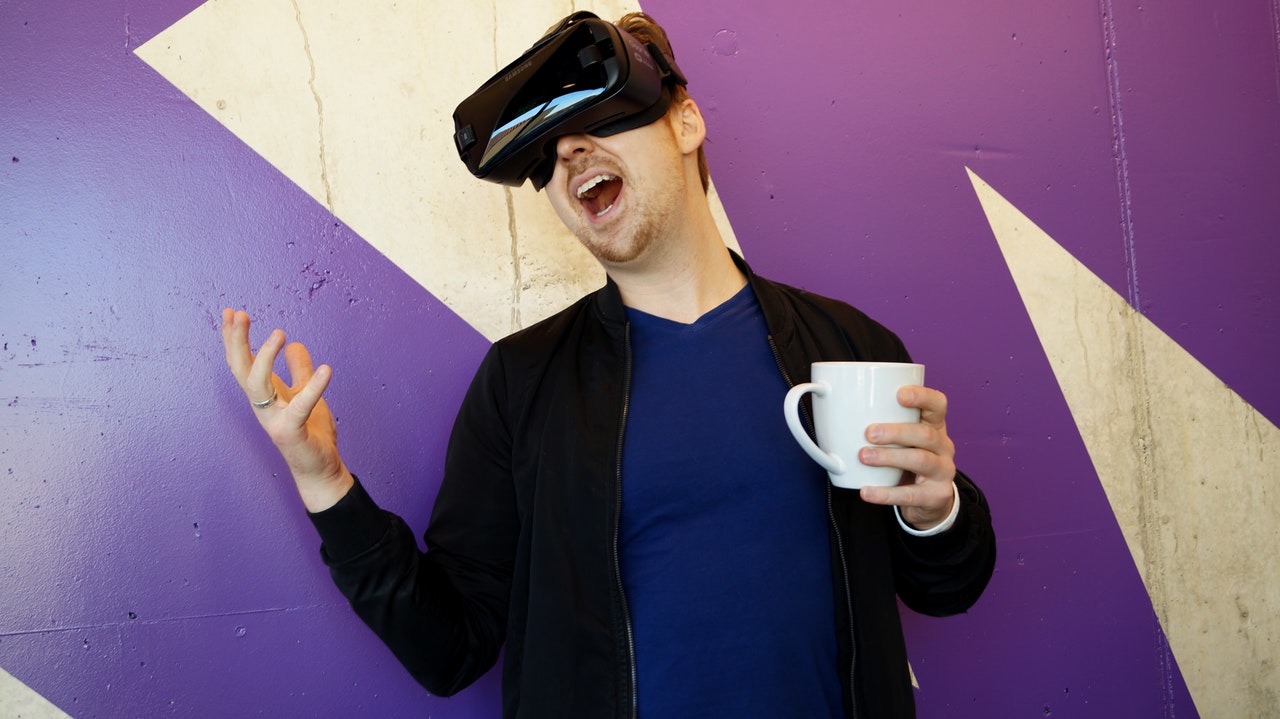 Reading Time:
2
minutes
SlotsMillion and AleaPlay have added to their portfolio the first browser-VR game developed by Evoplay Entertainment
Game provider Evoplay Entertainment has gone live with major online casino SlotsMillion, the world's first virtual reality casino.
SlotsMillion is now one of the leading brands in the industry, with a selection of over 2500 games. It has gathered recognition for either Best Casino or Innovator Operator from the likes of EGR, CEEG and IGA, as well as from reputable affiliates such as Latest Casino Bonuses, AskGamblers and Casinomeister. The integration with Evoplay Entertainment comes shortly after recent additions of iconic game providers Novomatic, Scientific Games and IGT to SlotsMillion's portfolio.
Evoplay Entertainment started out as a game development studio in January 2017 and has already released an industry first; their 3D/VR slot Necromancer, which is one of the 40 new games they bring to SlotsMillion. Necromancer requires no app or download to use and runs in browser on smartphones, making it easy to switch between mobile and VR without affecting the game session at all. 3D technology is used in the camera rotation effect and lets players see the characters from various angles, allowing them a more immersive experience.
SlotsMillion co-founder Alexandre Tomic said, "We are thrilled to have Evoplay's games on SlotsMillion and especially to be able to offer Necromancer to our players, as virtual reality is at the heart of what we do and we pride ourselves on delivering cutting-edge gaming experiences to our players. We are sure that this is what Evoplay will bring us and are delighted to have them on board."
Alexander Levchenko, CEO of Evoplay Entertainment, said: "Joining forces with ALEA means a lot to us and partnering with the igaming industry's leader in VR is really exciting, given that we have just released our first 3D virtual reality slot. We are looking forward to working alongside ALEA and to delivering more of our unique content to SlotsMillion in the very near future."
ABOUT EVOPLAY:
Evoplay Entertainment started out as Evoplay Corporation in Ukraine in 2003, which is now an international company with offices in Berlin and Malta, covering all aspects of the online gaming industry. In 2014, Evoplay Entertainment split from the main division, becoming a fully-fledged game studio in its own right.
ABOUT SLOTSMILLION AND LADYLUCKS:
ALEA was founded back in 2012 with the aim of creating a world-class online casino experience and to design and develop new technologies and innovations to drive player engagement and take online casino to the next level. SlotsMillion is their flagship B2C brand, while sister brand LadyLucks is a leading UK mobile casino.
Tom Horn Gaming To Expand Its Market Reach With ProgressPlay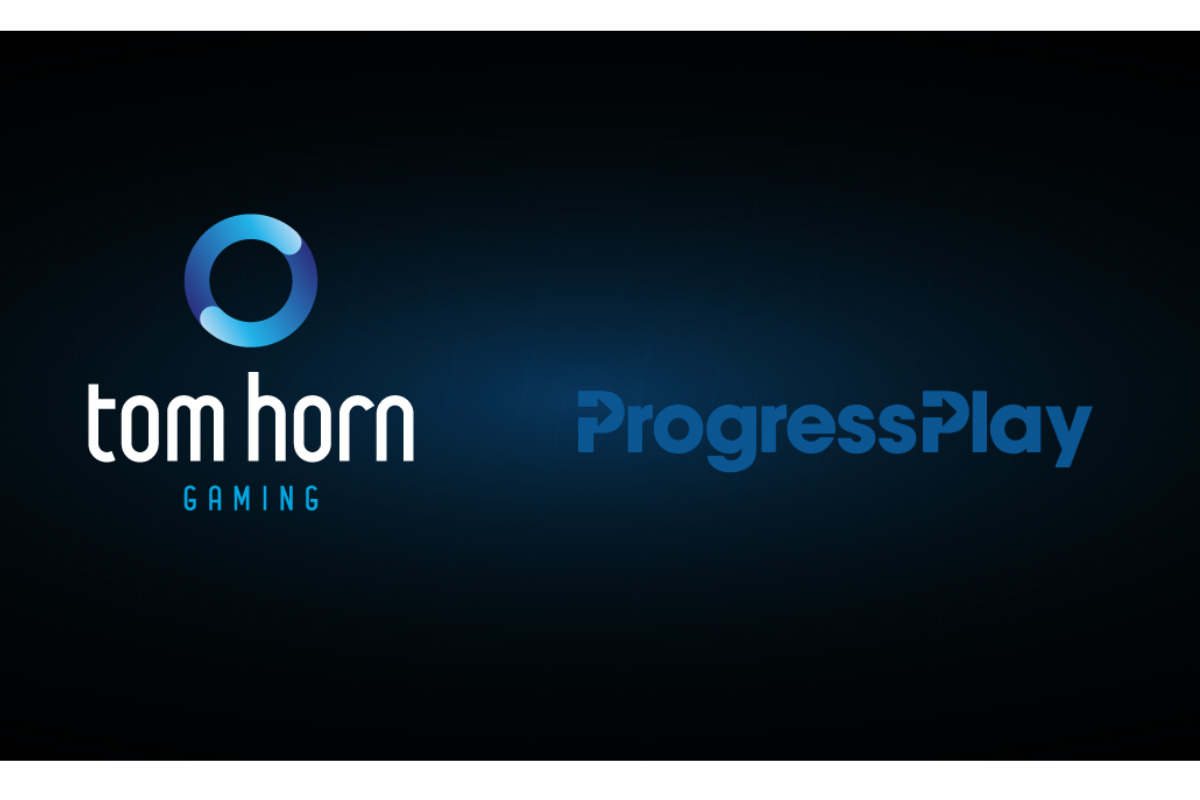 Reading Time:
2
minutes
Leading igaming software content developer, Tom Horn Gaming, has announced a content deal with a white label software provider ProgressPlay. The partnership will see slots creator's titles such as 243 Crystal Fruits or Monster Madness go live across ProgressPlay's online casino brands.
Ondrej Lapides, CEO at Tom Horn Gaming commented on the collaboration deal: "We are delighted to have secured this partnership with ProgressPlay. Their one-stop white label solutions and services are well known among operators for their high quality and we're proud to be part of their premium slots portfolio. We're positive our games will add significant value to ProgressPlay's operators and their players will love playing them."
"Growing our footprints in the UK market is one of our key priorities, and doing so with a partner like ProgressPlay is another milestone in our steady expansion."
Itai Loewenstein, CEO at ProgressPlay added: " Tom Horn Gaming has enjoyed an impressive growth in recent months and we are thrilled that their games will be available to players on our brands. Their rich portfolio with titles, featuring the latest cutting-edge graphics, engaging gameplay and interesting storylines, will be without doubt a valuable addition to our slots library."
"We are always looking to team up with the most forward-thinking and creative games suppliers on the market and Tom Horn Gaming certainly fits the bill."
About Tom Horn Gaming:
Tom Horn Gaming is an omni-channel software supplier with a rich portfolio of casino games. This includes an extensive collection of cross-platform video slots, available on mobile, desktop and terminal. Their content boasts a multitude of features and promotional tools, as well as a wide variety of themes. It also offers eye-catching graphics and engaging maths models, which have been carefully developed to suit players in international markets. The company's considerable experience in both the online and land-based environment, allows them to deliver highly-engaging and commercially successful content that players want to play.
About ProgressPlay:
ProgressPlay offers real money, access anywhere Gaming Platform for smart phones, tablets, and PCs. Players can enjoy over 550 mobile and PC games from a single wallet.
The ProgressPlay platform is a full-service white label casino solution that enables partners to launch a dynamic touch-casino experience within weeks. The platform includes a variety of casino games, including Slots, scratch, casual, jackpots, table games and Live dealer.
Z Capital Partners and Affinity Gaming Proposes to Acquire Full House Resorts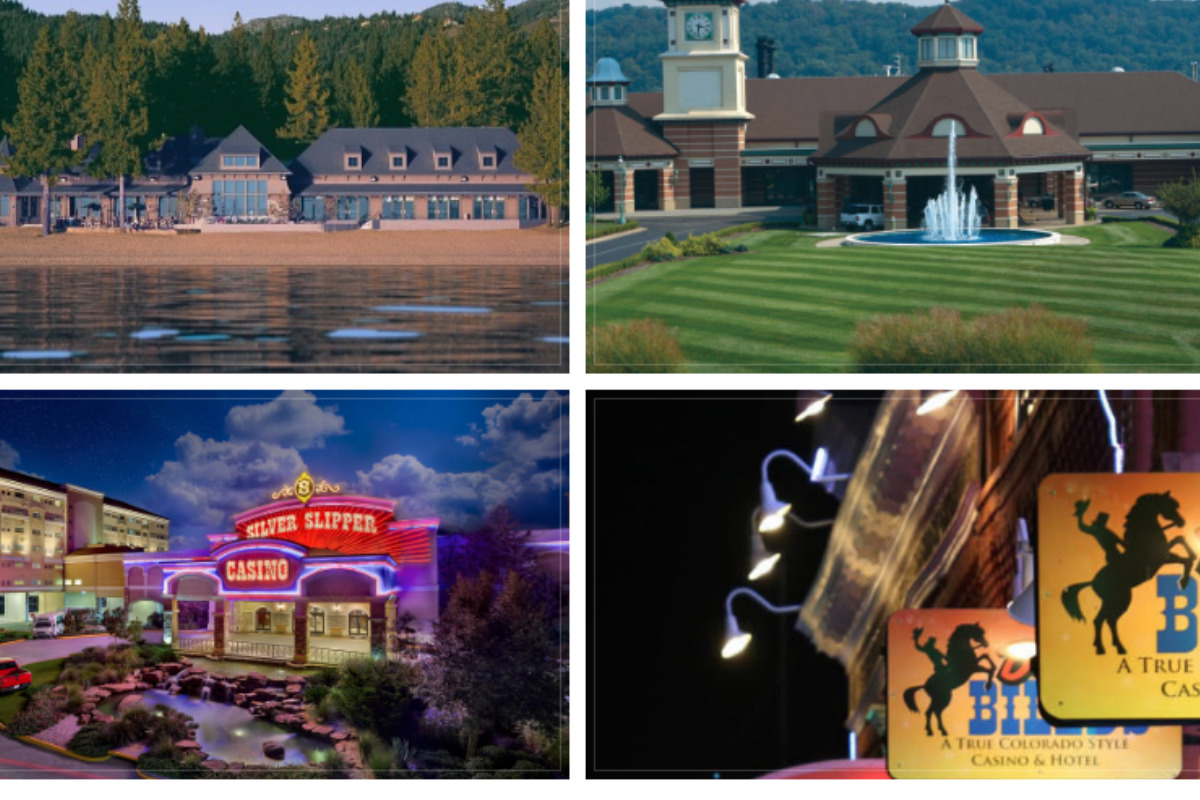 Reading Time:
8
minutes
Merger Would Create Industry-Leading Platform with Best-in-Class Portfolio of Resorts and Casinos
Z Capital Partners ("Z Capital"), a leading alternative asset manager of private equity and credit funds, and its affiliate, Affinity Gaming ("Affinity"), today announced a proposal to acquire Full House Resorts ("Full House" or the "Company") (Nasdaq: FLL), a leading owner, developer and operator of gaming facilities throughout the country.
The proposed transaction would be structured as a cash or stock transaction with an enterprise value of the Company of $132.5 million, which equates to $1.79 per share on a fully diluted basis.
"Our proposal represents a unique and compelling opportunity to maximize value for stockholders and stakeholders in both companies," said James Zenni, Chairman of Affinity's Board of Directors and Chief Executive Officer of Z Capital Partners. "Combining Full House's custom-designed, regional gaming properties with Affinity's complementary portfolio will create a best-in-class platform for value creation in this consolidating market. With an experienced and dedicated management team, Affinity would bring significant operational capabilities and expertise that we believe would further propel the combined company's growth and unlock unrealized potential for Full House stockholders."
Zenni continued, "We look forward to a constructive dialogue with the Full House Resorts Board of Directors as they carry out their fiduciary duties on behalf of the Company's stockholders."
As an established financial sponsor, Z Capital is confident it can obtain any necessary debt financing commitments needed to complete the proposed transaction and would agree to a post-signing "go shop" period to satisfy the Board's fiduciary duties.
Upon closing, the combined company would remain headquartered in Las Vegas, with a management team led by recently appointed Affinity CEO, Tony Rodio, a proven executive with more than three decades of experience in the gaming industry and a strong track record of transformative growth.
The full text of the letter sent to the Board of Directors of Full House on October 22, 2018 is below:
Board of Directors
Full House Resorts, Inc.
One Summerlin
1980 Festival Plaza Drive, Suite 680
Las Vegas, Nevada 89135
Dear Full House Resorts, Inc. Board of Directors:
Following our meeting with your management team earlier this month, Z Capital Partners, L.L.C. ("Z Capital") and its portfolio company Affinity Gaming (together with Z Capital, "we") are pleased to submit this non-binding proposal to acquire Full House Resorts, Inc. ("Full House Resorts" or the "Company").
The combination of Affinity Gaming and Full House Resorts would create an industry leader with a best-in-class portfolio of hotels and casinos in the United States.  This proposal creates a unique opportunity not otherwise available to the Company's stockholders given the market capitalization and limited liquidity of the Company's stock.
Transaction Structure.  The transaction would be structured as a cash or stock transaction.
Consideration.  We would propose an enterprise valuation of the Company of

$132.5 million

, which equates to

$1.79

per share on a fully diluted basis, in connection with the transaction.
Financing.  We would expect to finance the proposed transaction with debt financing from third party financial institutions with whom Z Capital has longstanding relationships.  We are highly confident that we can obtain any necessary debt financial commitments needed to complete the proposed transaction.
Due Diligence and Exclusivity.  Z Capital would require a reasonable period to complete customary due diligence.  Z Capital intends to work with a team of third-party advisors that it has worked with on other similar transactions to complete its due diligence and assist with review of the transaction, including Sidley Austin LLP as legal counsel.  Prior to commencement of due diligence, Z Capital would require the Company to enter into a customary exclusivity agreement during which the Company would agree to negotiate the definitive documentation exclusively with Z Capital and not solicit any alternative transaction.  Z Capital would be prepared to agree to a post-signing "go shop" period to satisfy the fiduciary duty of the Board of Directors of the Company (the "Board").
Conditions.  The proposed transaction would be subject to: (a) satisfactory completion of due diligence; (b) receipt of debt financing commitments with respect to the debt financing necessary to complete this transaction; and (c) negotiation of one or more satisfactory definitive agreements with representations, warranties, covenants and closing conditions that are reasonable and customary for transactions of this type.  We are prepared to commence work immediately to satisfy these conditions.  We are highly confident that the conditions can be satisfied expeditiously.
Non-Binding Letter of Intent.  This Letter of Intent is non-binding and is intended only as a proposal summarizing key terms of a proposed acquisition of or merger with the Company.  This Letter of Intent does not create any agreement, obligation, right, duties or commitment by any party to enter into any agreement.  No obligation will arise or be created unless and until one or more definitive agreements are executed and delivered by the applicable parties.
Timing.  We hope to work with you on a negotiated basis to complete this transaction successfully, and are prepared to deliver a draft merger agreement, subject to our due diligence process.  We suggest that we enter into a non-disclosure agreement with you so that we can begin due diligence and discussions with your financial and legal advisors at your earliest convenience.  Due to the importance of these discussions and the value represented by our proposal, we expect the  Board to engage in a full review of our proposal.  We would be happy to make our team available to meet with the Board at your earliest convenience.  To the extent we fail to hear a favorable response from the Board to our proposal by October 29, 2018, we reserve the right to take our proposal directly to the Company's shareholders.
Best regards,
Z Capital Partners, L.L.C.

Name:  James J. Zenni, Jr.
Title: President & CEO

Affinity Gaming

Name:  James J. Zenni, Jr.
Title:  Chairman, Board of Directors
Sidley Austin LLP is serving as legal counsel to Z Capital and Affinity.
About Z Capital Group:
Z Capital Group, L.L.C. and its subsidiaries ("Z Capital") are a leading alternative asset management firm with approximately $2.3 billion of regulatory assets under management.  For over two decades, the Partners of Z Capital have worked exclusively to realize significant capital appreciation by making controlling equity investments in manufacturing and industrial companies across a diverse array of industries, including basic materials, branded consumer, automotive parts, capital equipment and general manufacturing.
Z Capital creates value for its investors by collaborating with talented management teams to generate investment returns by structurally improving the strategic position, competitiveness and profitability of its portfolio companies.  The Z Capital Private Equity Funds' portfolio companies are within numerous industries, have aggregate annual revenues of approximately $1.3 billion, sell products in 57 countries, and have over 11,000 employees and an excess of 200,000 associates, directly and through joint ventures worldwide.
About Affinity Gaming:
Affinity Gaming is a diversified casino gaming company headquartered in Las Vegas, Nevada. The company's casino operations consist of 11 casinos, five of which are located in Nevada, three in Colorado, two in Missouri and one in Iowa. For more information about Affinity Gaming, please visit its website: affinitygaming.com.
Forward-Looking Statements
This communication contains forward-looking statements (including within the meaning of Section 21E of the United States Securities Exchange Act of 1934, as amended, and Section 27A of the United States Securities Act of 1933, as amended) concerning Z Capital, Affinity Gaming and Full House Resorts. These statements include, but are not limited to, statements that address Affinity Gaming's and the Company's expected future business and financial performance and statements about the proposed transaction involving Z Capital, Affinity Gaming and Full House Resorts and the expected benefits of the proposed transaction and other statements identified by words such as "will", "expect", "believe", "anticipate", "estimate", "should", "could", "would", "may", "intend", "plan", "potential", "target", "predict", "project", "aim", "opportunity", "tentative", "positioning", "designed", "create", "seek", "ongoing", "upside", "increase" or "continue" and variations or other similar words, phrases or expressions.  These forward-looking statements are based on current expectations and beliefs of the management of Z Capital, as well as assumptions made by, and information currently available to, such management, current market trends and market conditions and involve risks and uncertainties, many of which are outside Z Capital's and such management's control, and which may cause actual results to differ materially from those contained in forward-looking statements. Accordingly, you should not place undue reliance on such statements.
Such risks, uncertainties and assumptions include: the ultimate outcome of any possible transaction involving Z Capital, Affinity Gaming and/or Full House Resorts, including the possibility that Full House Resorts will reject the proposed transaction with Z Capital and/or Affinity Gaming; uncertainties as to whether Full House Resorts will cooperate with Z Capital and/or Affinity Gaming regarding the proposed transaction; the effect of the announcement of the proposed transaction on the ability of Affinity Gaming and/or Full House Resorts to retain customers, to retain and hire key personnel and to maintain favorable relationships with suppliers or customers; the timing of the proposed transaction; the ability to obtain regulatory approvals and satisfy other closing conditions to the completion of the proposed transaction (including stockholder approvals); and other risks related to the completion of the proposed transaction and actions related thereto. Other risks, uncertainties and assumptions that could materially affect future results include: any risks associated with loss of Affinity Gaming's and/or the Company's customers and fluctuations in the timing and volume of significant customer demand; delays, challenges and expenses associated with receiving governmental and regulatory approvals and satisfying other closing conditions, and with integrating the Company with Affinity Gaming's existing businesses and Affinity Gaming's ability to achieve the benefits, growth prospects and synergies expected from such transaction; the ability of Affinity Gaming to integrate the Company's business and make changes to its business model; Affinity Gaming's indebtedness, including the indebtedness that Affinity Gaming expects to incur in connection with the proposed transaction, and the need to generate sufficient cash flows to service and repay such debt; quarterly and annual fluctuations in operating results; Affinity Gaming's and the Company's competitive performance; rates of growth in Affinity Gaming's and the Company's target markets; and Affinity Gaming's and the Company's ability to maintain or improve gross margin;.
Z Capital and/or Affinity Gaming undertake no intent or obligation to publicly update or revise any of these forward looking statements, whether as a result of new information, future events or otherwise, except as required by law.
Additional Information
This communication does not constitute an offer to buy or solicitation of an offer to sell any securities. This communication relates to a proposal which Z Capital has made for a transaction with Full House Resorts. In furtherance of this proposal and subject to future developments, Z Capital and/or Affinity Gaming (and, if a negotiated transaction is agreed, Full House Resorts) may file one or more registration statements, proxy statements, tender offer statements or other documents with the United States Securities and Exchange Commission (the "SEC"). This communication is not a substitute for any proxy statement, registration statement, tender offer statement, prospectus or other document Z Capital, Affinity Gaming and/or Full House Resorts may file with the SEC in connection with the proposed transaction.
INVESTORS AND SECURITY HOLDERS OF FULL HOUSE RESORTS ARE URGED TO READ ANY SUCH PROXY STATEMENT(S), REGISTRATION STATEMENT, TENDER OFFER STATEMENT, PROSPECTUS AND/OR OTHER DOCUMENTS FILED WITH THE SEC CAREFULLY IN THEIR ENTIRETY IF AND WHEN THEY BECOME AVAILABLE AS THEY WILL CONTAIN IMPORTANT INFORMATION ABOUT THE PROPOSED TRANSACTION. Any definitive proxy statement(s) or prospectus(es) (if and when available) will be mailed to stockholders of Full House Resorts.  Investors and security holders will be able to obtain free copies of these documents (if and when available) and other documents filed with the SEC by Z Capital, Affinity Gaming and/or Full House Resorts through the web site maintained by the SEC at http://www.sec.gov.
This document shall not constitute an offer to sell or the solicitation of an offer to buy any securities, nor shall there be any sale of securities in any jurisdiction in which such offer, solicitation or sale would be unlawful prior to registration or qualification under the securities laws of any such jurisdiction.  No offering of securities shall be made except by means of a prospectus meeting the requirements of Section 10 of the U.S. Securities Act of 1933, as amended.
This communication is neither a solicitation of a proxy nor a substitute for any proxy statement or other filings that may be made with the SEC.  Nonetheless, Z Capital, Affinity Gaming and/or their respective directors and executive officers and other members of management and employees may be deemed to be participants in the solicitation of proxies in respect of the proposed transactions.  Additional information regarding the interests of such potential participants will be included in one or more registration statements, proxy statements, tender offer statements or other documents filed with the SEC if and when they become available. 
Media Contact
Jonathan Keehner / Julie Oakes / Kate Clark
Joele Frank, Wilkinson Brimmer Katcher
212-355-4449
SOURCE Z Capital Partners