PokerStars Previews Virtual Reality Poker Taking Players into Immersive Online World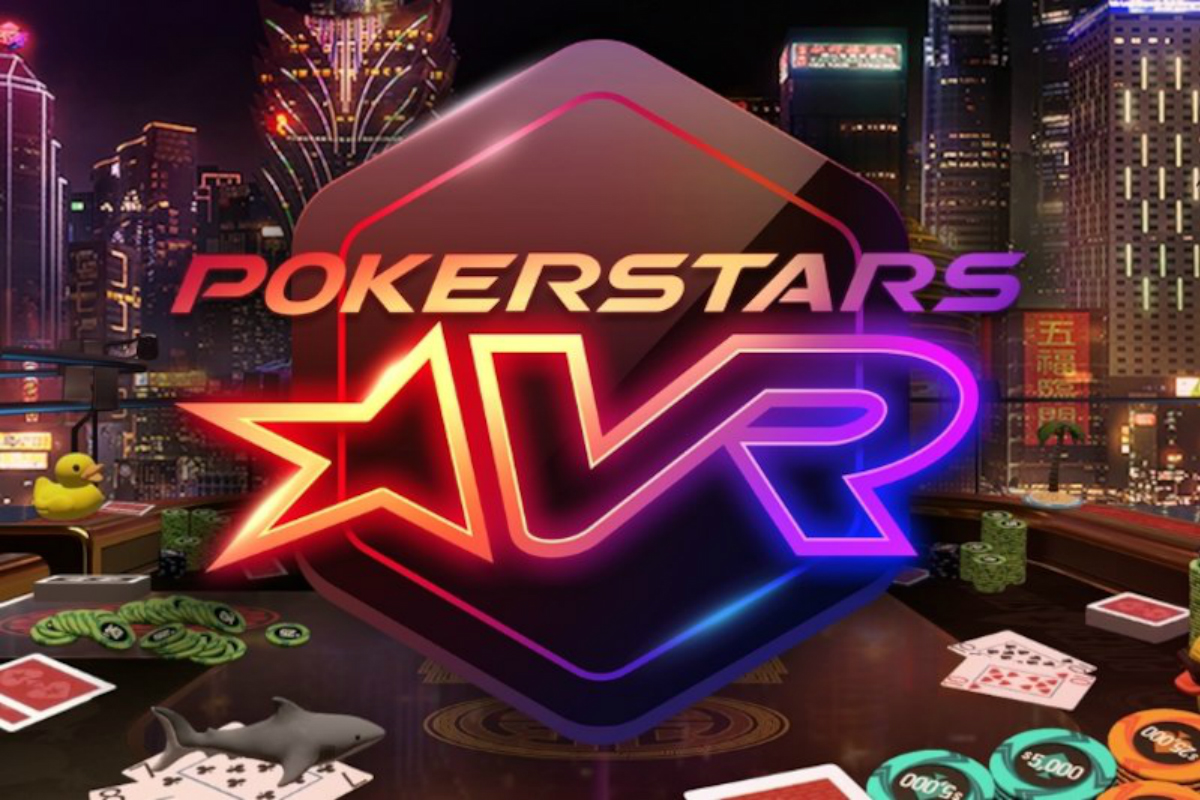 Reading Time:
3
minutes
Live and online poker collide in brand new VR experience
PokerStars, the world's largest online poker site, is previewing a virtual reality version of its online poker software in expectation of a commercial release in the future.
An exciting and innovative experience for new and existing players, PokerStars VR is a free-to-play, authentic and immersive social poker game, which will give players the chance to play poker in visually stunning game environments, handle chips and cards just as in the real world, study opponents and pick up tells, chat in real time, and keep the tables fun with a host of interactive props.
Initially offering the No-Limit Hold'em version of poker, the multiplayer game is currently in a closed beta with around one hundred invitees playing and testing the game using Oculus Rift, HTC Vive and Steam.
The product was previewed this week in Birmingham at EuroGamer, the UK's biggest games event. PokerStars VR, developed with Lucky VR, features intuitive controls for easy gameplay, voice command controls, integrated Twitch broadcasting, video streaming and social media integration on Oculus Rift for those who wish to play and stream.
PokerStars VR allows players to come together from all over the world in a virtual card room where avatars not only interact around the game, but can dress to impress, socialise, entertain and chat as if in the same room. They can do this while streaming shows or sport and enjoying a variety of virtual items and activities such as ordering food and drinks, sharing sushi, throwing items at each other, or even owning a pet donkey and smoking a cigar (or a cigar-smoking pet donkey if that's on the wish list).
From novel fun and social interaction to serious poker action, players can also study stats and observe their opponent's reactions as if physically in the same room, bringing every virtual interaction and action to life. With leaderboards and private tables, there is something for everyone, and players can earn free chips to use at the tables by spinning a virtual wheel every day. In addition, there are five exotic virtual reality settings for players to experience: Macau 2050, The Macau Suite, The Showdown Saloon, Monte-Carlo Yacht, and The Void.
"PokerStars VR is a chance for us to take this amazing technology and bring something totally unique to poker players," said Severin Rasset, Director of Poker Innovation and Operations at PokerStars. "Poker is about interaction. It's been bringing people together for well over a century. We're really excited to invest in the next generation of the game and to give players the opportunity to meet in a brand new virtual reality dimension."
About PokerStars:
PokerStars operates the world's most popular online poker sites, serving the global poker community. Since it launched in 2001, PokerStars has become the first choice of players all over the world, with more daily tournaments than anywhere else and with the best online security. More than 182 billion hands have been dealt on PokerStars, which is more than any other site.
The Stars Group owns or licenses gaming and related consumer businesses and brands, including PokerStars, PokerStars Casino, BetStars, Full Tilt, Sky Bet, Sky Vegas, Sky Casino, Sky Bingo, Sky Poker and BetEasy as well as live poker tour and event brands, including the PokerStars Players No Limit Hold'em Championship, European Poker Tour, PokerStars Caribbean Adventure, Latin American Poker Tour, Asia Pacific Poker Tour, PokerStars Festival and PokerStars MEGASTACK. The Stars Group is one of the world's most licensed online gaming operators with its subsidiaries collectively holding licenses or approvals in 19 jurisdictions throughout the world, including in Europe, Australia, and the Americas.
Play Responsibly!  For more information on responsible gaming please visit our website at http://www.pokerstars.com/about/responsible-gaming/
BtoBet announced as Digital Sponsor at CEEGC 2019 Budapest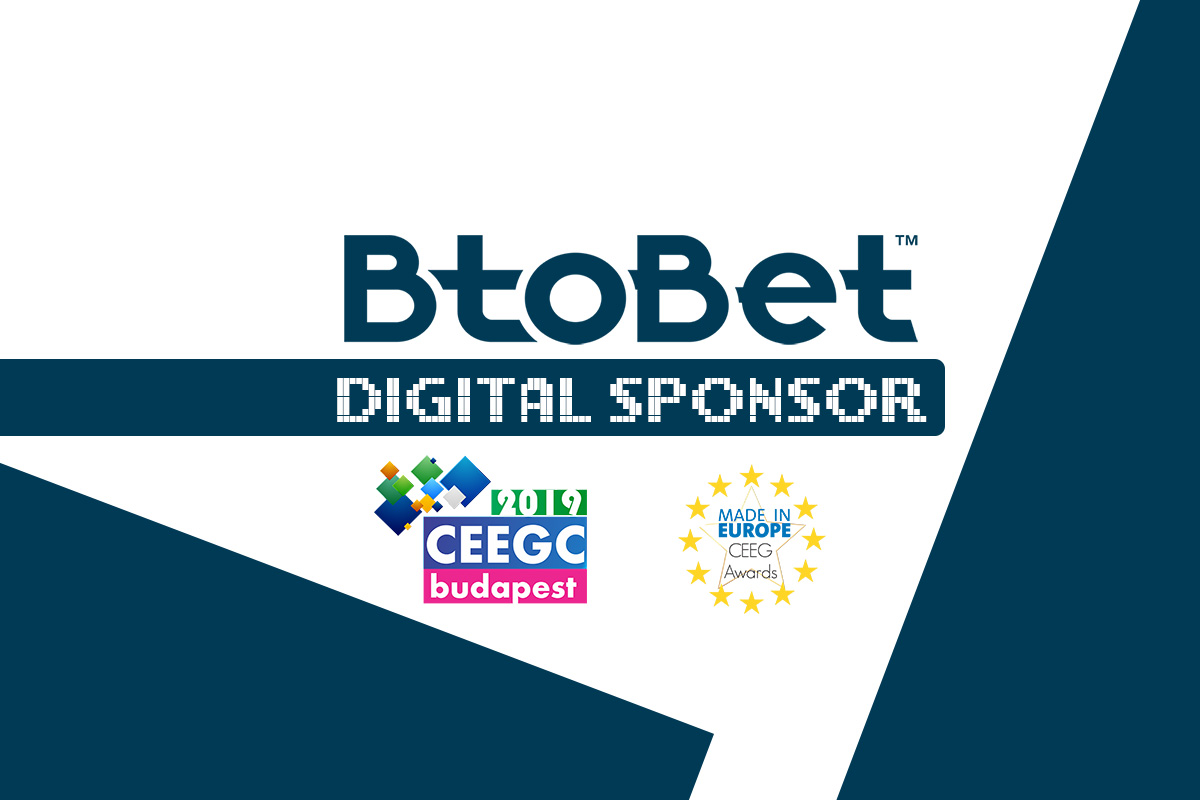 Reading Time:
2
minutes
Leading iGaming technology provider BtoBet shows further support for CEEGC Budapest.
The 4th edition of the yearly Central and Eastern European Gaming Conference takes this on the 24th of September at the Ritz-Carlton Budapest, and we are happy to announce the continuing support of BtoBet as Digital Sponsor of the event.
"We are blessed to have such amazing support from BtoBet for the past 3 years and we would like to express our gratitude towards the team for making things happen in the gaming industry. BtoBet has come a long way and is among the top providers today. Make sure to attend CEEGC Budapest to meet their team at the conference!" stated Zoltán Tűndik, Co-Founder, Co-Owner and Head of Business at European Gaming Media and Events.
Along with the announcement, we would like to also create a reminder that the Super Early Bird Rate will expire in a few days (30 June) and those interested in attending the event, should act fast to get the discount. Register here!
About BtoBet:
BtoBet is a multinational company and is part of a group with 20 years of experience in software development in IT, telecommunication, e-commerce, and banking, strongly committed to technology and widely investing in technology research and development. The experience gained at the forefront in these advanced environments, compared with the more recent gambling industry, allows BtoBet to be visionary with a deep understanding of the requirements of the market, catching changing trends and anticipating bookmakers' and operators' needs. BtoBet is a true partner in technology, offering a standalone platform and services for the iGaming and Sports Betting industry. It counts on a very talented, continuously trained development team and day to day management support to clients. BtoBet allows licensees to be unique in the market, by giving them the opportunity to completely personalize their offers for Sports betting and iGaming business, online mobile, and retail.
Make sure you take advantage of this unique opportunity of learning and networking with the gambling industry in the CEE and Balkans region via the CEEGC platform which is committed to bringing together industry shareholders and government officials from the region on a yearly base.
Register here or View the Agenda!
Browse the official event website here: www.ceegc.eu
NSoft to attend World Gaming Executive Summit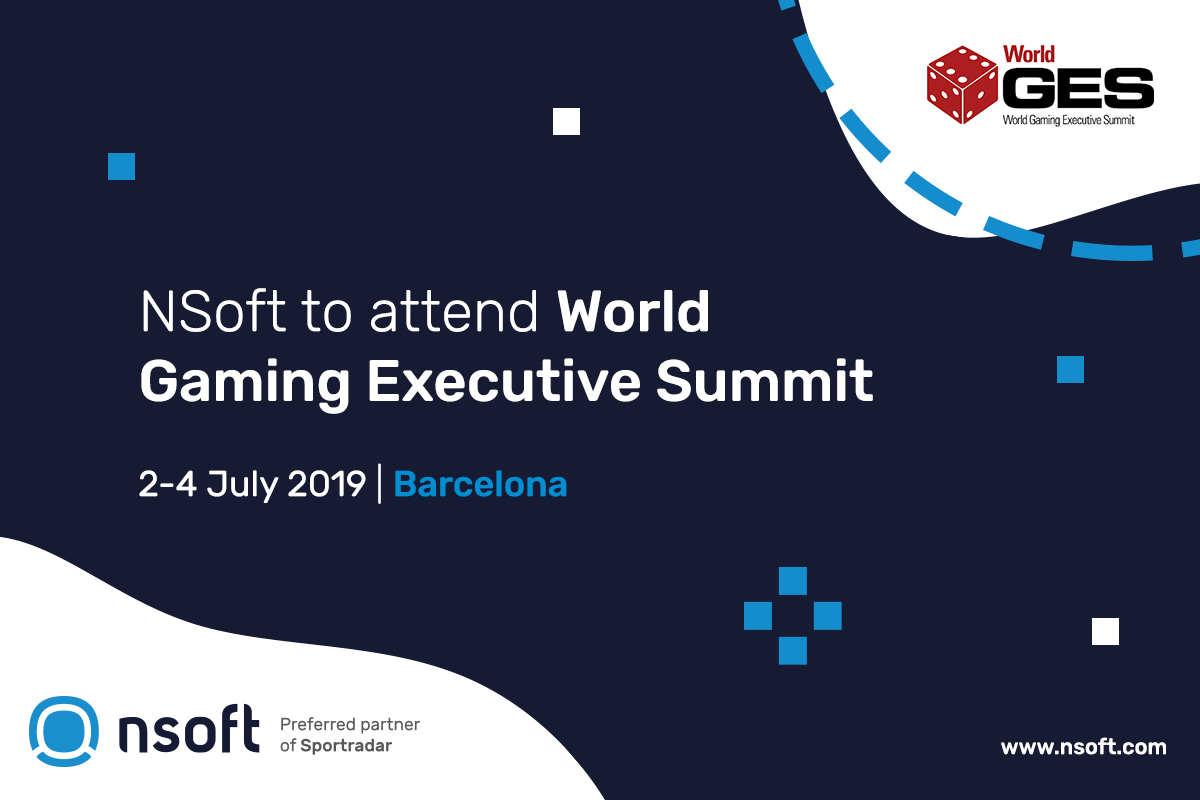 Reading Time:
1
minute
NSoft is announcing its participation at "the must-attend event for the C-levels of the gaming industry" that is going to be held on 2-4 July 2019 in Barcelona.
Now in its 13th year, the World Gaming Executive Summit continues to be the most senior and high-level event for online, land-based and lottery gaming communities. The seniority, reputation, and global reach make the World Gaming Executive Summit, the most exclusive and influential gathering for the gaming community and all those affiliated to it.
NSoft's representatives are happy to join the industry colleagues for 3 days of learning, debate, and networking. WGES represents a truly unique opportunity for industry leaders to come together, share ideas and debate their strategies.
Don't miss out the roundtable discussion on the use of Facial recognition in retail operations on July 3rd, 2019 at 11:20.
In order to find out more on NSoft's products, visit us on www.nsoft.com or book a meeting with our C-level team in Barcelona on marketing@nsoft.com
NetEnt invites players to give its marvellous money machine a spin with Cash-O-Matic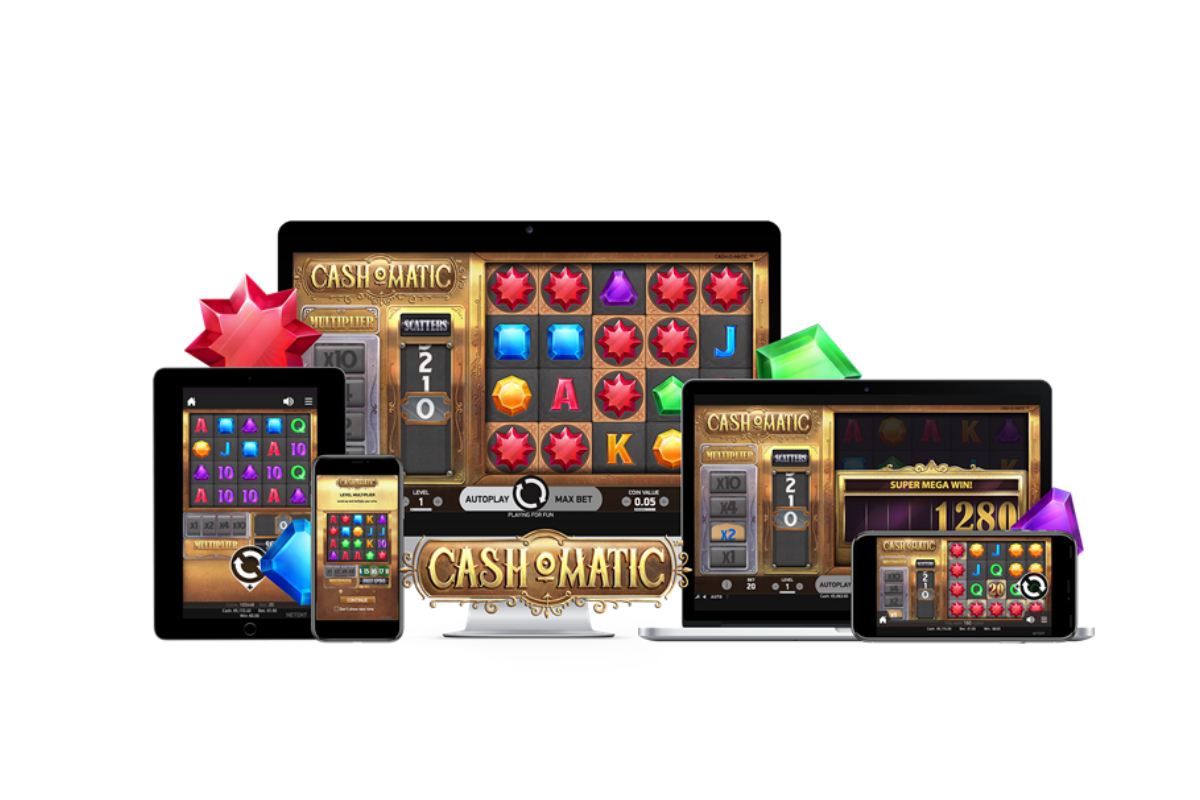 Reading Time:
1
minute
Cash-O-Matic is an adventure packed with Free Spins and Multipliers.
NetEnt's Cash-O-Matic is a 1024-bet way, 5-reel, 4-row video slot designed with the look of an old-style cash machine and loaded with game mechanics.
The new, retro-looking title has flipped NetEnt's proprietary AvalancheTM feature on its head. Now operating in reverse, AvalancheTM sees all winning symbols remain on the reels, while the rest disappear.
Cash-O-Matic is full of Free Spins and Multipliers. The number of Free Spins awarded equals the amount of Scatter symbols collected, with a minimum of 10 Free Spins there to be won. With Scatter lengths of up to 18, the number of Free Spins can get really high.".
In the main game, the Level Multiplier is awarded if at least one row is filled with winning symbols. The more rows, the higher the Multiplier value. In Free Spins, the Multiplier depends on the number of Scatter symbols that activated Free Spins and can go as high as x50.
"We're pleased to present Cash-O-Matic, a true homage to the first slot machine, the Liberty Bell. High volatility reverse AvalancheTM action, Free Games, Scatter Stacks and Multipliers in a very simple and elegant art package. A game for the VIP players out there." said Bryan Upton, NetEnt Director of Games.