Gateway to expand Hanover Casino, create up to 70 new jobs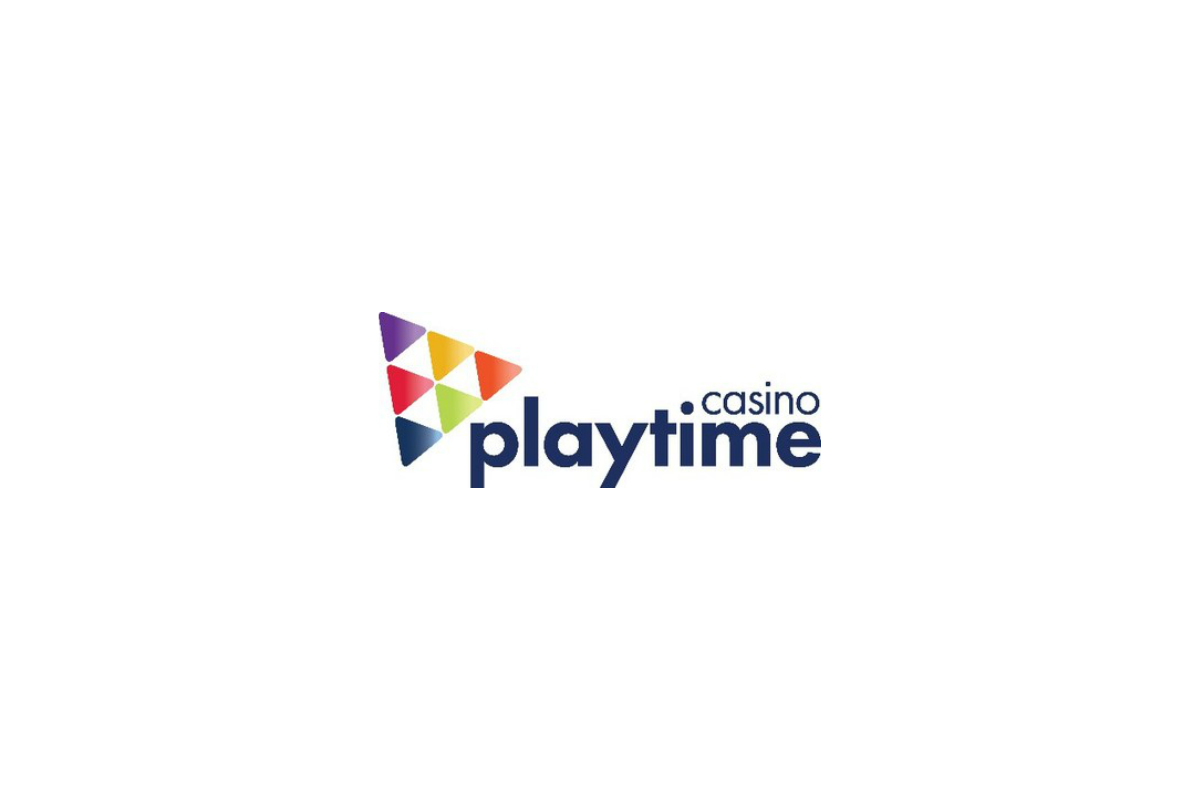 Reading Time:
3
minutes
Playtime Casino Hanover to Feature New, Exciting Dining and Entertainment Options
Gateway Casinos & Entertainment Limited ("Gateway") announced it will invest an estimated $18 million into renovations at their Hanover Casino at 275 Fifth Street and create up to 70 new jobs in the Municipality of Hanover. The expanded casino will be rebranded as Playtime Casino Hanover and will feature 300 slots and 8 live table games (pending required approvals), and will be a showcase for Gateway's signature restaurant brands MATCH Eatery & Public House and The Buffet. The renovations are expected to be completed by December of this year.
Central to Gateway's success has been the development of proprietary casino and restaurant brands.  The Playtime brand is built around the design inspiration of "Play" and will deliver to patrons a high energy and fun experience with an expanded footprint of 32,672 square feet with an additional 3,283 square foot mezzanine.  The expanded Playtime Hanover will build on its reputation as a popular local entertainment destination that will now offer both gaming entertainment as well as a dining and entertainment experiences with two new restaurants – MATCH Eatery & Public House and the Buffet.
Gateway Casino's signature brand MATCH Eatery & Public House combines the welcoming and social traditions of a neighbourhood pub with the high energy and excitement of a sports bar. Whether it's the big game, a family celebration or just a social gathering with friends, MATCH Eatery & Public House provides a casual, upbeat atmosphere ideal for any occasion. The Buffett equally complements the MATCH experience with an emphasis on exceptional value and an ever-changing menu highlighting cuisine from around the world with something for every age and appetite.
"This is the beginning of a whole new gaming and entertainment experience for Hanover." said Linda McColl General Manager at Gateway Casinos, Playtime Hanover. "The Hanover, Bentinick & Brant Agricultural Society have been great partners in this venture making space available to us in in the former proposed Carriage Hall banquet facility. I want to thank Randy Rier from the agricultural society and Rhonda Waechter from the raceway for their help in making this happen. I also want to thank Hanover Mayor Sue Paterson and CAO Brian Tocheri for their help and support as well for allowing us to proceed so quickly."
The investment in an expanded Hanover site follows the announcement of a new $36 million Cascades Casino to be built in Chatham-Kent and the $26 million renovation currently underway to transform Gateway Point Edward to Starlight Casino Point Edward.
Hanover Mayor, Sue Paterson said, "On behalf of council, we are equally excited about Gateway's growth plans for Hanover.  We believe Gateway couldn't have picked a better community in which to invest $18 million.  We are particularly pleased to see that construction of the agricultural society's Carriage Hall project will be completed and that the partnership with the agricultural society remains strong. I also want to thank CAO Brian Tocheri, and Chief Building Official and Director of Development Don Tedford for their help and support."
"It's exciting news to see the planned expansion of Gateway Casino. This investment will boost our local economy and create new jobs in our area. It's especially great to know that Carriage Hall will be completed and in partnership with the Hanover, Bentinick and Brant Agricultural Society, they will help to ensure the sustainability of this long-standing group as well as this attraction to Hanover for many years to come. I wish the best of success and prosperity to everyone involved," said Bill Walker, MPP, Bruce-Grey-Owen Sound
"The Ag Society is happy with Gateway and the jobs that will be coming to Hanover," said Randy Rier President of the Hanover, Bentinick & Brant Agricultural Society.
A commitment to responsible gambling is integral to how Gateway operates in Ontario including OLG's PlaySmart program.  All Gateway properties in BC and Ontario hold RG Check accreditation. Together with OLG and other government partners, Gateway will continue to implement responsible gambling initiatives at all properties across Canada.
About Gateway Casinos & Entertainment
Gateway Casinos & Entertainment Limited ("Gateway") is one of the largest and most diversified gaming companies in Canada. Operating in British Columbia, Edmonton and Ontario, Gateway has 9,000 employees and operates 27 gaming properties with more than 380 tables, over 13,200 slots, 77 restaurants and bars and 561 hotel rooms. As the new service provider for the Central Gaming Bundle in Ontario, Gateway has brought two more properties and one new planned build in Wasaga Beach or Collingwood to the Gateway portfolio when fully implemented.  A multi-pronged growth strategy has seen Gateway diversify and expand its product offering, including developing proprietary casino and restaurant brands, which has dramatically improved the gaming customer experience while attracting new customers. This includes brands like Match Eatery & Public House, Atlas Steak + Fish and the new Halley's Club.  In 2017, Gateway celebrated 25 years in the business of gaming and entertainment in Canada. Further information is available at www.gatewaycasinos.com.
Source: Gateway Casinos & Entertainment Limited
Calgary set to welcome eSports events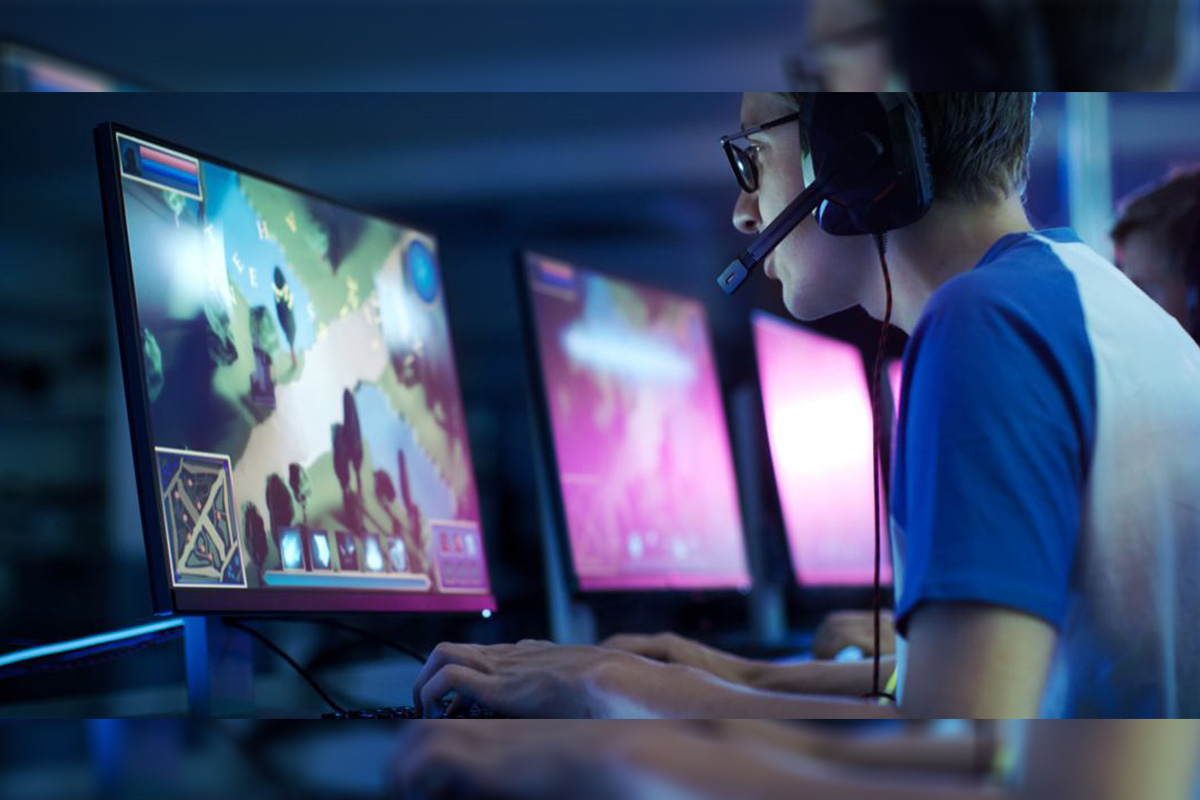 Reading Time:
1
minute
The Calgary eSports League is teaming up with Telus Spark to bring competitive video-game events to Calgary. If successful, the industry can produce revenues of more than $1-billion next year.
Unlike cities including Toronto and Vancouver, Calgary has yet to establish a firm eSports community beyond a few Facebook groups and clubs.
Wes Nelson, spokesman for the Calgary eSports League, said he sees a market for the sport in Calgary.
"Almost all of the elements are in place for a healthy eSports community in Calgary, they just need to be brought together and given a boost in order to thrive," Nelson added.
eSports offers a platform for the players to interact with the fans. On YouTube, where games are often streamed, five of the top 10 most popular and top-earning YouTubers make their money from video games.
There is a chance that eSports viewership to surpass the National Football League in total viewership by 2022, the Calgary league said.
Deloitte's 2019 TMT Predictions forecast the rise of the smart speaker in Canada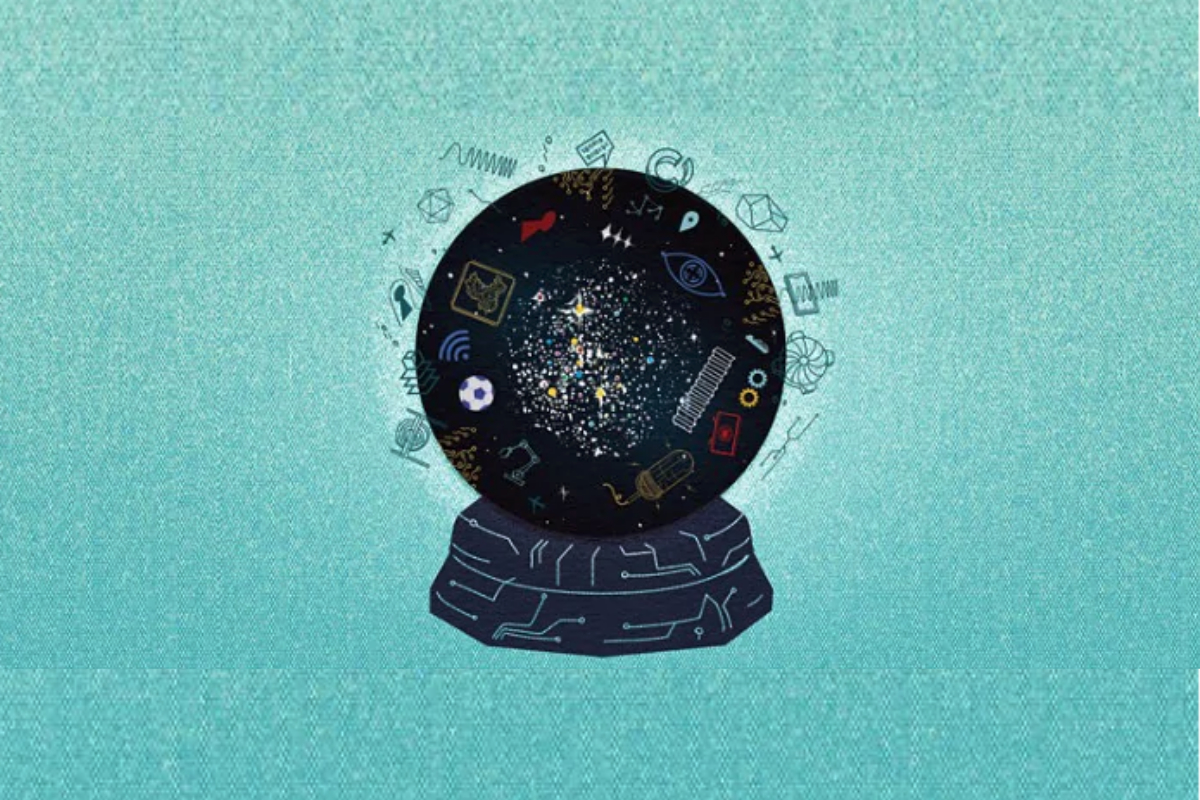 Reading Time:
5
minutes
Deloitte predicts the smart speaker will become the fastest-growing connected device category worldwide with a distinctly Canadian usage: checking the weather
Smart speakers to become the fastest-growing internet connected device worldwide
Canadian talent and innovation to drive country's growth in cloud-based AI
Popularity of sports betting leads to increased TV viewership among Canadian men, especially when money's on the table
In the 18th edition of its Technology, Media and Telecommunications (TMT) Predictions, Deloitte forecasts the rise of the smart speaker—internet-connected speaker with integrated digital assistants—in Canada. While smart speaker adoption in the country is currently at nine per cent, Deloitte anticipates further adoption when language barriers are overcome and Canadians truly understand the devices' capabilities. Smart speaker adoption in Quebec is almost half that of the rest of the country, and of six countries surveyed, most people used the technology to play music—except in Canada, where people use smart speakers to check the weather.
"Globally, smart speakers are poised for impressive growth," said Duncan Stewart, director of research for TMT at Deloitte Canada. "In Canada, we're also predicting growth, but barriers to adoption remain. Language acceptance is still a challenge in Quebec, with usage lagging behind the rest of the country. Additionally – and while it likely comes as no surprise – Canadians tend to use smart speakers to check the weather, but the power of these devices extends far beyond that."
Deloitte predicts the industry for smart speakers will be worth US$7 billion in 2019. At a 63 per cent growth rate over 2018, smart speakers are poised to become the fastest-growing connected device category worldwide.
AI in Canada: Keeping up with the competitors
Deloitte predicts that companies will accelerate their usage of cloud-based artificial intelligence (AI) software and services in 2019. Although Canada doesn't have the size and scale to realistically compete head-to-head with the global tech cloud giants, it will likely supply technology to those who'll be providing AI through the cloud. Canada will also see a democratization of AI capabilities and benefits that had previously been the sole preserve of early adopters.
As a strong global leader in AI, Canadian innovation and talent can drive the growth of AI through the cloud, most likely at the applications level, with a focus on enterprise software. Of the global companies already using AI, 58 per cent are using cloud enterprise software plus AI, which is predicted to rise to 87 per cent by 2020.
"Signs point to AI becoming one of the leading economic drivers of our time," said Anders McKenzie, managing partner for TMT at Deloitte Canada. "Canada is a leader in both research and talent, which positions us well to drive innovation and growth for cloud-based AI by equipping providers with the technology to meet demand."
In Canada, TV sports broadcasting is a safe bet
Globally, sports gambling is a US$200 billion industry. In Canada and the United States, TV sports watching and gambling is increasingly popular among 18-34-year-old-men, although Canadians tune in slightly less than their American counterparts. In the US, 73 per cent of Americans who bet on sports at least weekly are much more likely to watch the event on TV, compared to 59 per cent of
Canadians. Deloitte predicts that of the demographic who watch TV sports, 60 per cent will also bet on it—and the more often they bet, the more they'll watch.
Deloitte's annual TMT Predictions provide an outlook on key trends in the technology, media, and telecommunications industry sectors worldwide. They're based on global research, including in-depth interviews with clients, industry analysts, global industry leaders, and Deloitte member-firm TMT practitioners. Last year, Deloitte was 90 per cent accurate with its TMT predictions.
The most significant TMT predictions in 2019 are:
Hold onto your handsets: 5G heralds a much faster world – 2019 will be the year in which fifth-generation (5G) wide-area wireless networks arrive in scale, offering higher speeds than its 4G predecessor. That's likely good news for some of the 24 per cent of Canadians who have a wireless-only connection for their home data needs when 5G launches in

Canada

in 2020 or 2021.
Cloud cover spreading AI capabilities to all – In 2019, companies will accelerate their usage of cloud-based artificial intelligence (AI) software and services, with 70 per cent of AI adopters obtaining their AI capabilities through cloud-based enterprise software. Of the global companies already using AI, 58 per cent are using cloud enterprise software plus AI, which is predicted to rise to 87 per cent by 2020.
Siri/Alexa/Google, what's the weather like today, eh? – The industry for smart speakers—internet-connected speakers with integrated digital assistants—will be worth

US$7 billion

in 2019, becoming the fastest-growing connected device category worldwide.
Does TV sports have a future in

Canada

? Bet on it – In 2019, 60 per cent of Canadian and American men aged 18-34 who watch sports on TV will also bet on sports, and the more often they bet, the more often they'll watch.
On your marks, get set, game! – The North American market for esports will expand by 35 per cent in 2019, with the global market to reach

US$1 billion

by the end of 2019.
Radio: Revenue, reach, and resilience – Deloitte predicts global radio revenue to reach

US$40 billion

in 2019, with over 85 per cent of the developed world's adult population tuning in weekly.
3D printing picks up steam again – Sales related to 3D printing by large public companies will grow at about 12.5 per cent in each 2019 and 2020, more than double its five per cent growth rate from just a few years ago.
Sino the times: Connectivity-driven innovation from

China

–

China

will have world-leading telecommunications networks in 2019, laying the groundwork to provide for the gestation and maturation of at least three significant new industries, each of which could generate tens of billions of dollars in revenue annually by 2023.
AI will run on Chinese semiconductors – Revenues for semiconductors manufactured in

China

will grow by 25 per cent to

US$110 billion

in 2019, up from

US$85 billion

in 2018. Deloitte also predicts that in 2019 a Chinese chip foundry will begin producing semiconductors that are specialized for AI and machine-learning tasks.
Quantum computers are coming–lock up your data – Quantum computers (QCs) will not replace classical computers for decades, but Deloitte predicts the QC market of the future will be about the size of today's supercomputer market – around

US$50 billion

.
Deloitte's Canadian TMT Predictions road show kicks off on January 10 in Toronto, followed by stops in Montreal, Quebec City, Kitchener-Waterloo, Vancouver, Ottawa, and other Canadian cities.
About Deloitte:
Deloitte provides audit & assurance, consulting, financial advisory, risk advisory, tax and related services to public and private clients spanning multiple industries. Deloitte serves four out of five Fortune Global 500® companies through a globally connected network of member firms in more than 150 countries and territories bringing world-class capabilities, insights and service to address clients' most complex business challenges.
Deloitte LLP, an Ontario limited liability partnership, is the Canadian member firm of Deloitte Touche Tohmatsu Limited. Deloitte refers to one or more of Deloitte Touche Tohmatsu Limited, a UK private company limited by guarantee, and its network of member firms, each of which is a legally separate and independent entity. Please see www.deloitte.com/about for a detailed description of the legal structure of Deloitte Touche Tohmatsu Limited and its member firms.
Source: Deloitte & Touche
Casino employees in Canada on the verge of a strike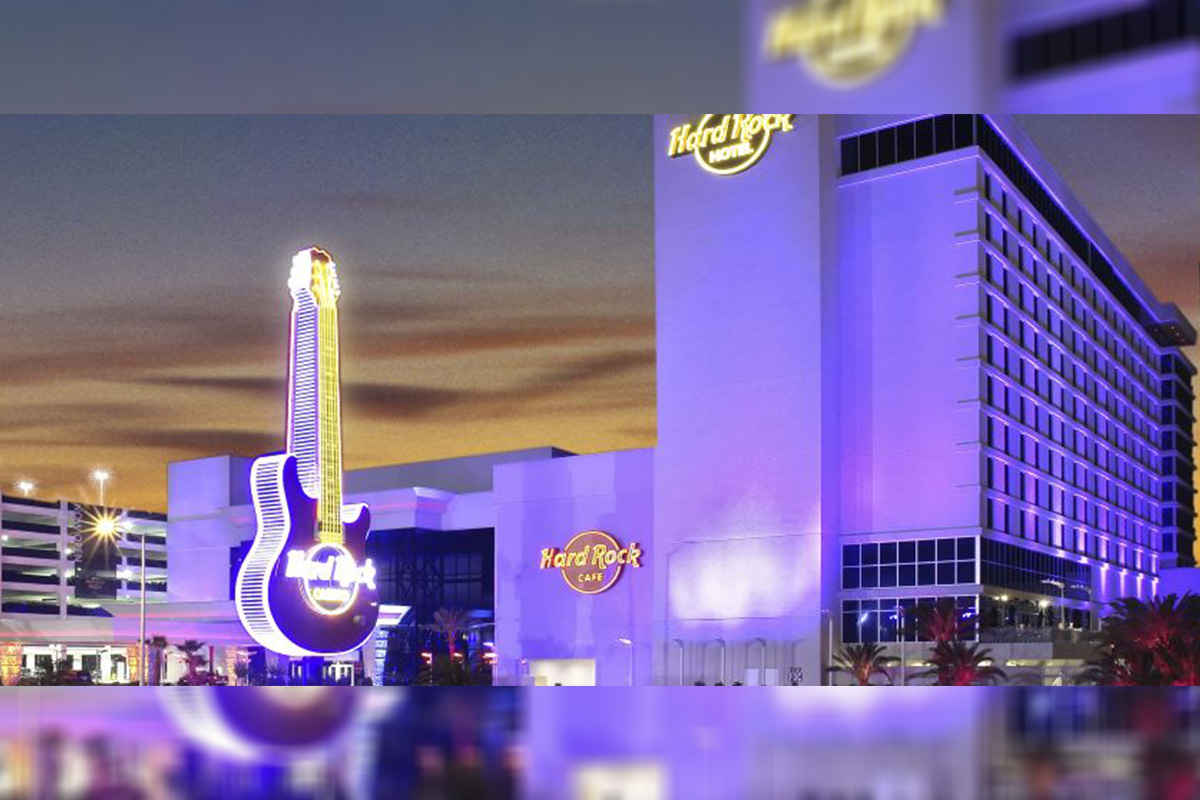 Reading Time:
1
minute
The employees of two casinos in British Columbia, Grand Villa Casino and the Starlight Casino, have decided to go ahead with proposed strike. This could trigger fresh labour unrest in the sector almost three months after the workers of Hard Rock Casino went back to work.
The B.C. Government and Service Employees' Union (BCGEU) announced the decision on Twitter after the Grand Villa workers voted 88.6 per cent in favour of a strike, while the Starlight vote had a 78 per cent approval. "Bargaining committees are meeting to plan next steps," the Union said in a tweet.
Stephanie Smith, the president of BCGEU, said the Hard Rock Casino contract "set a new standard in terms of wages and benefits," which is why other venues' workers chose to strike.
According to the new contract, the salaries were increased by 5–31 per cent, based on the pay scale. There will be other benefits like a pension plan. "I think that speaks to the uncertainty," she said about the contract. "We are going to have to continue to work really hard to protect our members' interests."