Yggdrasil signs Paf casino content deal
Reading Time:
< 1
minute
Innovative gaming solutions supplier Yggdrasil has agreed terms with Paf to provide the operator with its high-quality casino slot games content.
Founded in 1966 to raise funds for good causes on the Åland Islands, Paf (Ålands Penningautomatförening) is a gaming operator based on the Åland Islands of Finland, owned and licensed by the regional Åland Government. Paf offers online games to customers in Spain, Latvia, Estonia, Sweden as well as to its home market.
The operator will launch Yggdrasil's portfolio of innovative casino slots games across all its markets. The portfolio includes the blockbusting Vikings trilogy; classic titles such as Jokerizer and Winter Berries; as well as latest slot releases Hanzo's Dojo and Wolf Hunters.
Within the scope of the current deal, Paf will have access to Yggdrasil's proprietary collection of in-game promotional tools, BOOST®, across all their markets. This allows the operators to run in-game campaigns, maximising cross-sell opportunities and a superior player experience.
Fredrik Elmqvist, CEO, Yggdrasil, said: "We are thrilled to partner with such a well-recognised brand as Paf with a long and successful history in gaming. The deal proves we are seen by operators as the leading games provider in the Nordics and we look forward to a long and fruitful collaboration with Paf."
Kim Johansson, Chief Gaming Officer at Paf, said: "Yggdrasil's casino content is a firm favourite in our current markets and has proven to be a great success across regulated markets, so we are very excited to be able to offer their highly innovative games to our loyal players."
Isle of Man-based iGaming licensing specialist launches consultancy business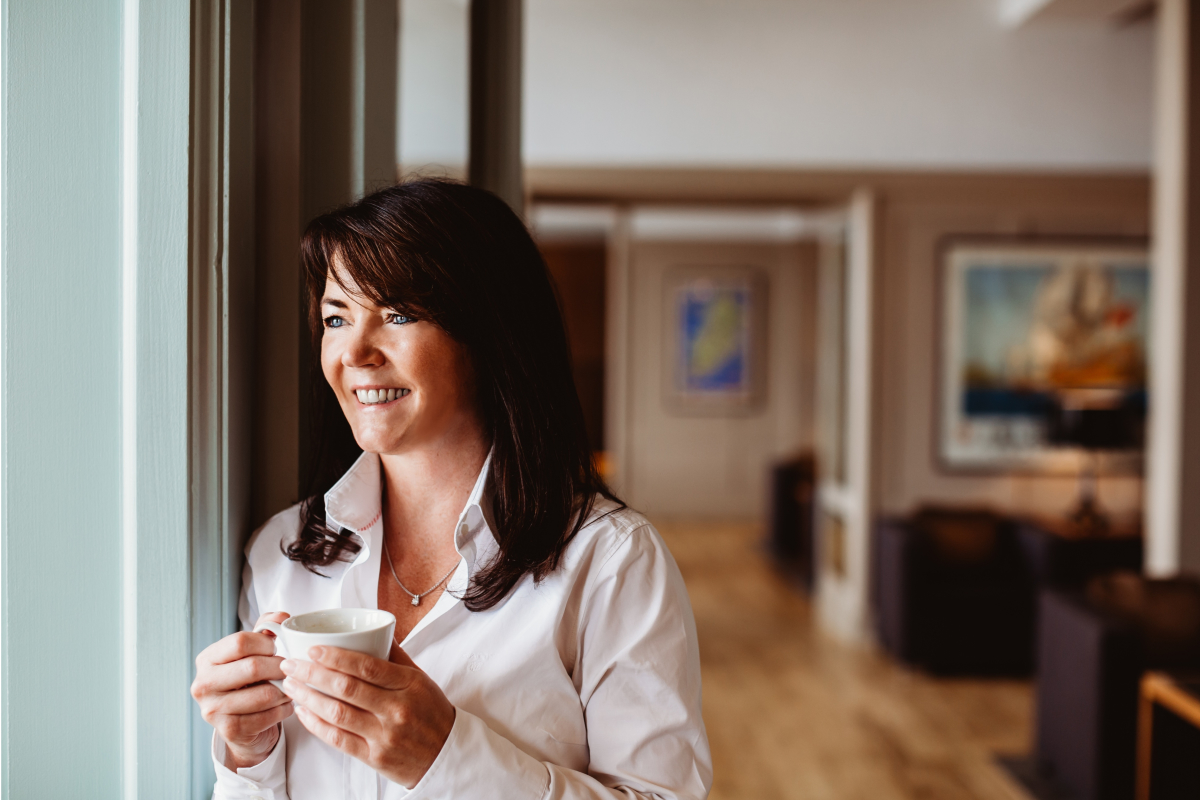 Reading Time:
< 1
minute
One of the Isle of Man's leading specialists in iGaming licensing, Tina Rawlinson FCCA, has launched her own advisory business – Clarity Consulting.
The business enables the former Cavendish Trust Company director to focus on helping clients licence, strategize, deliver and be compliant by using her 30 years' international business experience and specialist iGaming industry knowledge. Tina is an Accountant, a UK Gambling Commission Personal Management Licence holder, and a member of the International Association of Gaming Advisors. Clarity Consulting also allows her to explore a limited number of executive and non-executive director appointments suited to her wealth of corporate and iGaming business experience.
Upgraded tech: Plug in with All-in for easy iGaming localization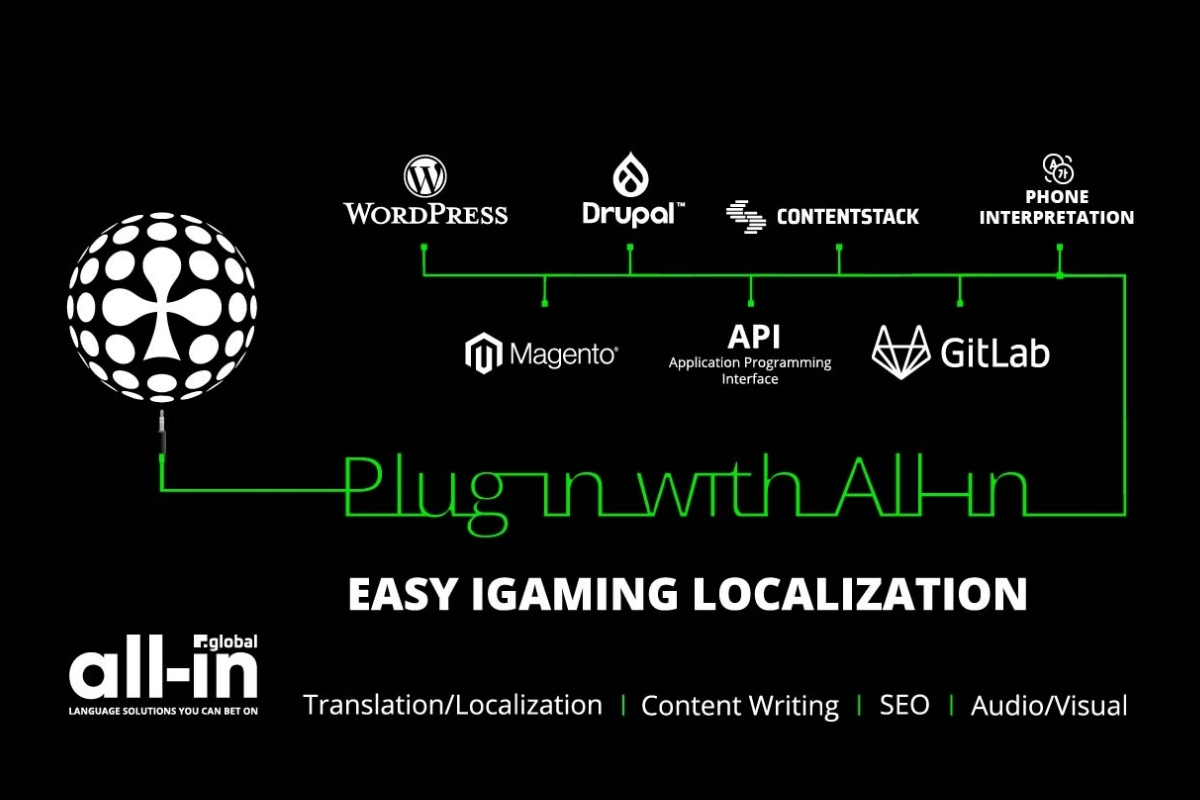 Reading Time:
3
minutes
All-in Global is making the iGaming localization process easier than ever by providing a range of effortless ways for companies to choose from in order to plug in with the All-in translation system.
The language service provider dedicated to the gaming industry has been proudly delivering high-quality content for more than a decade now, and it keeps reinventing itself to keep up with a dynamic world of technological innovations. Recently, they presented their updated technology by way of an entertaining, informative, and interactive video where 4 rib-tickling characters explain the up-to-date tech features that are turning the iGaming content localization into a super easy process where All-in bake the entire pie for their clients.
CMS & API integration
To manually upload localized texts is a thing of the past. Clients can now simply get their back-end connected to All-in Global's translation system and thus turn their content and localization management into a much easier process. They can connect with almost any CMS system, and even get a tailored API integration.
Time to wave goodbye to migraine-triggering formatting and files sharing!
Multilingual WordPress plugin
Additionally, translating a website can be done in a few steps by simply installing and connecting the multilingual WordPress plugin with the All-in server, then selecting the pages that you need translated and, voilà! – a world-class localization squad quickly enters the frame to make the translation process as smooth as possible.
Drag & Drop Folder
There is also the possibility to conveniently transfer files using the Drag & Drop folder in order to reduce the number of exchanged e-mails and increase communication efficiency between clients and Project Managers.
Phone Interpretation
If are you closing online deals these days, the phone interpretation service is something you don't want to miss out on. Many of today's business meetings occur online, and All-in Global have the perfect 24/7 solution for those scheduled online/telephone calls where you need an interpreter so that everyone attending can understand everything correctly. They will send you a unique dial-in code, and before you know it, an interpreter familiar with your sector's terms and topics will be available on the line.
Now that you know their new tech features, we recommend their segmented interactive video where you meet these 4 fabulous characters. They will explain humorously and in detail how to plug-in with All-in.
Each character is meant to represent a different segment of All-in Global's clientele:
Eric Smartman: recommended for busy iGaming and esports entrepreneurs who swear a lot.
Morgan Freewoman: recommended for iGaming creatives who love to own the narrative.
Charlotta Johanson: recommended for Karaoke lovers who got lost in translation.
Daniel Attenthourough: recommended for iGaming developers who fancy the lifestyle of digital nomads.
If you are looking for a reliable partner to safely localize your content into any language that will be relevant and engaging to your global audiences, contact All-in Global. They are constantly building up their expertise and resources to stay the #1 Language Service Provider for the iGaming sector.
Get in touch at [email protected]
If you are interested in finding more about All-in Global, watch the EGC2020 panels moderated by our CEO Tiago Aprigio and our SEO manager Vasco Albuquerque.
LATEST INDUSTRY INNOVATION AND HOW THE INDUSTRY HAS ADAPTED TO CURRENT TIMES (INTERACTIVE) (SPONSORED BY ALTENAR) – 15:40 – 17:00 CEST – 6th of October
Confirmed speakers:
Stanislav Silin (CEO at Altenar)
Dennis Tsalikis (CEO at Fantasy Sports Interactive)
Lyubomira Petrova (Chief Marketing Officer at UltraPlay)
Norbert Mathies (Managing Director at Spinmatic Entertainment)
Glen Bullen (CCO at DAOGroup)
Moderator: Vasco Albuquerque (SEO Manager at All-in Global)
OPERATION: OUTLOOK 2021 (INTERACTIVE) (SPONSORED BY ALTENAR) – 15:55 – 18:00 CEST – 7th of October
Confirmed speakers:
Dinos Stranomitis (Chief Operating Officer at Altenar)
Robert Dowling (Chief Commercial Officer at Singular)
Evan Davis (Managing Director, Sports Betting and Gaming for SeventySix Capital Sports Advisory)
Ron Segev (Founding Partner of Segev LLP)
Moderator: Tiago Aprigio (CEO at All-in Global)
paysafecard becomes main partner to NEO in new esports partnership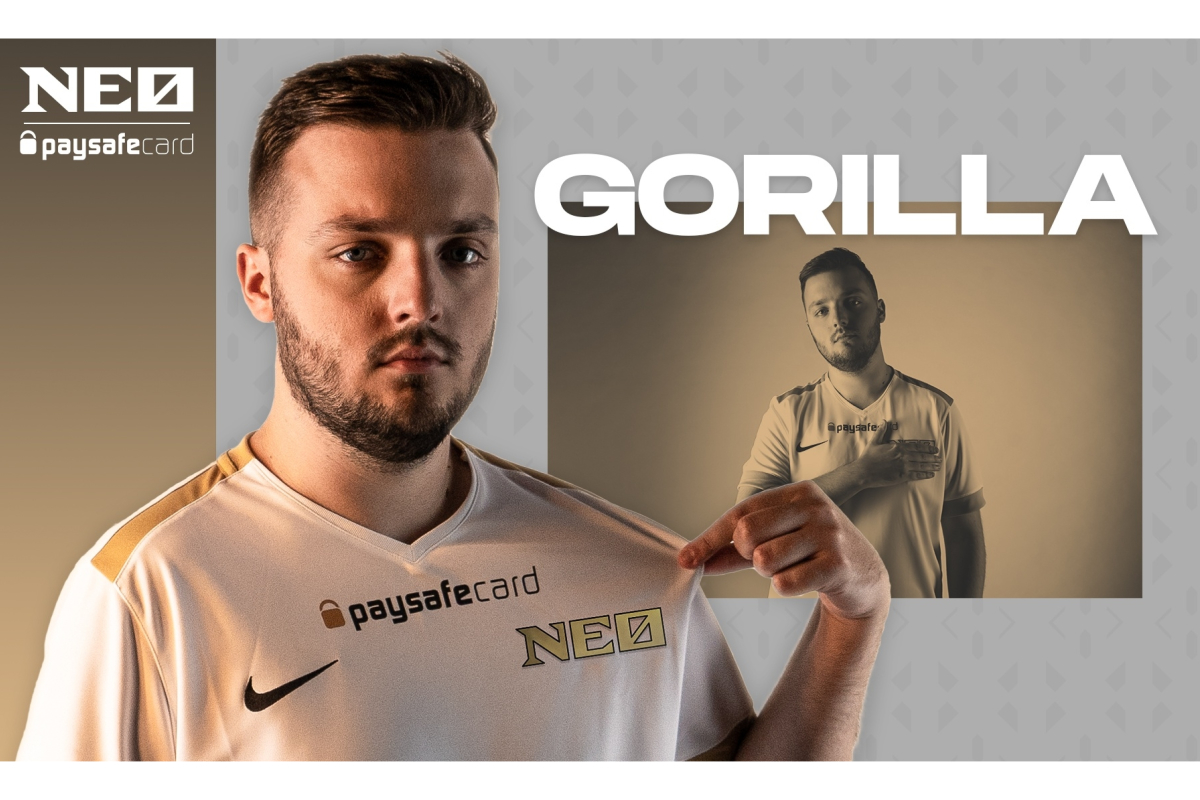 Reading Time:
2
minutes
As the 2020/2021 esports FIFA season kicks off, paysafecard and NEO are embarking on a new collaboration, with paysafecard becoming the team's main partner. The deal with NEO, the esports team featuring the former FIFA world champion "Gorilla", will see the paysafecard brand featured through an exclusive in-game integration, online and offline, as well as via joint social media, Twitch and YouTube activations. The partnership was initiated by sports marketing agency Weirather Wentzel & Partner (WWP Group).
paysafecard, a market leader in eCash payment solutions and part of the international specialised payment platform Paysafe, enables simple and secure online cash transactions and is available in over 650,000 points of sale across 50 countries. By using a 16-digit paysafecard PIN, customers do not need a bank account or credit card to pay online, keeping their confidential financial data secure and protected. paysafecard has been active in the gaming community since its creation in 2000 and is well known in esports circles and popular with gamers.
Meanwhile, after a successful premiere season with a place among the top 8 teams in the world at the FECWC 2020 (the team world championship of sports simulation FIFA) and a top 4 place in the eChampions League, NEO has set itself up for the new season in a very ambitious way, with strong newcomers. In addition to Gorilla, the team now also includes DFB eNational player "DullenMIKE," the youngest FIFA major champion of all times, who is moving from VfL Wolfsburg to NEO. The line-up is completed by the young up-and-coming talents "Lenny" and "JuliusFGU," one of Germany's most popular FIFA content creators.
ADDED VALUE FOR THE COMMUNITY THROUGH CREATIVE STORYTELLING
Konstantinos Maragkakis, paysafecard's esports spokesperson, comments: "paysafecard's connection to esports has been anchored in our DNA since our company was founded 20 years ago. Our mission is to provide gaming enthusiasts with an eCash payment solution that is as safe and easy to use as cash. Our partnership with NEO, such a young and ambitious team, is an essential part of our strategy and in this case the in-game brand placement will help us further connect with our customers and demonstrate our commitment to esports."
NEO Manager Dan Woods is looking forward to the partnership: "It is a great pleasure to finally present our main partner at the beginning of the new season. The talks with those responsible at paysafecard were very target-oriented and straightforward right from the start. The cooperation will generate much excitement, especially in the digital space. paysafecard is experienced in esports, which makes all of the discussions about content, activations and so on extremely creative. From our side, we are focused on playing a very good sports season with the new line-up and feeding our community on social media with high-quality content. I'm sure that with such a team and such a partner the new season will bring a lot of good things for us!"
Bastian Kroll, Managing Director of WWP-Germany, added: "In our opinion, paysafecard and NEO are the perfect fit. The in-game placement of a brand, which enables simplified payment transactions for in-game purchases, is really powerful. In the past two years we have promoted and expanded the topic of esports in the entire WWP-Group with experts like Ramón Reber. The COVID-19 crisis shows the opportunities this new market offers for partnerships: flexibility and crisis resistance make esports the sport of the future."