Bruce Springsteen And Hard Rock International Collaborate On New Signature Series: Edition 36 Merchandise Collection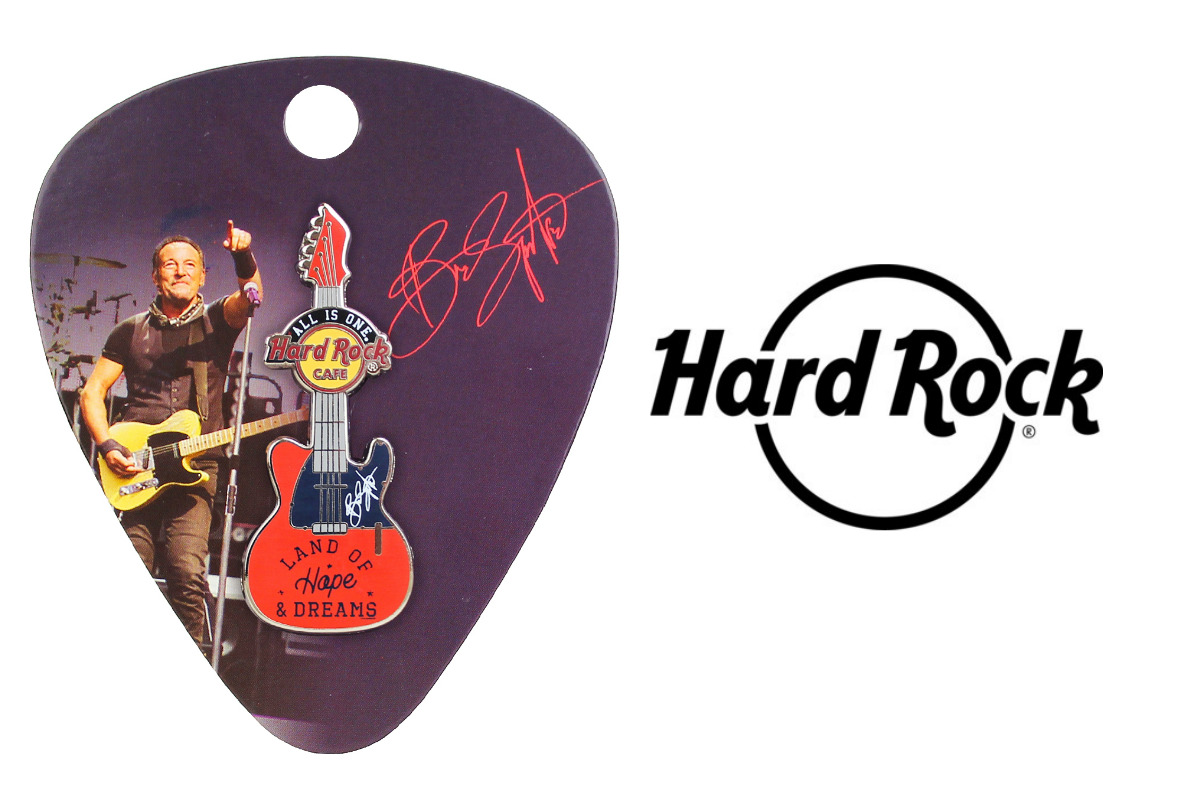 Reading Time:
4
minutes
American music legend Bruce Springsteen and Hard Rock are partnering with WhyHunger to release the brand's latest limited-edition merchandise line on Oct. 1. The Bruce Springsteen Signature Series: Edition 36 collection supports WhyHunger's work to invest in grassroots solutions to hunger and poverty worldwide. The collaboration further reinforces Hard Rock's commitment to its guiding principle – "All is One," and its abiding passion to make the world a safer, healthier and better place to live.
"As a founding member of WhyHunger's Artists Against Hunger & Poverty, Bruce has made a major impact on our efforts to find community-driven solutions to help farmworkers, food banks and more," said Noreen Springstead, executive director, WhyHunger. "We are thrilled to once again have Bruce lend his voice to advocate for social and food justice."
Hard Rock will donate a portion of the retail price from the sale of Bruce Springsteen Signature Series merchandise to WhyHunger through the Hard Rock Heals Foundation. The limited-time, Signature Series: Edition 36 collection features a pin, hat and tee emblazoned with the song title "Land of Hope & Dreams." The new merchandise is available for purchase online and in Rock Shops at select Hard Rock Cafe, Hotel and Casino properties around the world.
Signature Series: Edition 36 Tee – Heather red short-sleeve tee with "Land of Hope and Dreams" printed in navy blue across the front and

Bruce Springsteen's

signature art on the sleeve (

$26

/£24.95)
Signature Series: Edition 36 Hat – Black adjustable hat with "Land of Hope and Dreams" embroidered in white across the front panel and

Bruce Springsteen's

signature art the left side (

$24.50

/£19.95)
Signature Series: Edition 36 Pin – Red and navy guitar-shaped pin with "Land of Hope and Dreams" and

Bruce Springsteen's

signature art on the front (

$14

/£11.95)
"As part of Hard Rock's 'All is One' motto, we want to do our part to help fight hunger and poverty," said Edward Deutscher, Senior Vice President of Merchandising and eCommerce at Hard Rock International. "We are honored to collaborate with 'The Boss' for a second time to create a new Signature Series collection that directly benefits the impactful efforts of our charity partner WhyHunger."
More than 25 years ago, Hard Rock developed the concept of partnering with world-renowned musicians and bands to create imaginative designs that are converted into limited edition merchandise and sold at Hard Rock properties worldwide. A portion of the retail price from the sale of the merchandise benefits the artist's preferred charity. Music icons including Bruce Springsteen, Pitbull, Rihanna, Imagine Dragons, U2, KISS, Eric Clapton, The Who, Jon Bon Jovi, Linkin Park, Shakira and Ringo Starr have all been part of Hard Rock's Signature Series and Artist Spotlight programs, which have raised millions of dollars for charitable causes worldwide.
Visit www.hardrock.com for additional details on Hard Rock's Signature Series program or www.rockshop.hardrock.com to purchase the new Bruce Springsteen Signature Series: Edition 36 merchandise.
About WhyHunger
Founded in 1975 by the late Harry Chapin and radio DJ Bill Ayres, WhyHunger is a leader in building the movement to end hunger and poverty by connecting people to nutritious, affordable food and by supporting grassroots solutions that inspire self-reliance and community empowerment. WhyHunger works to support, resource and build the capacity of community organizations and social movements that are changing the systems, policies and institutions that perpetuate hunger and poverty in our world. Together we are transforming our collective food system into one that is socially and economically just, nourishes whole communities, cools the planet and ensures the rights of all people to food, land, water and sustainable livelihoods. Learn more at whyhunger.org.
About Hard Rock Heals Foundation
The Hard Rock Heals Foundation is a registered 501(c)(3) charitable organization and oversees all philanthropic outreach for Hard Rock International. Music is energy; it stirs emotion, inspires, connects and restores. The Hard Rock Heals Foundation exists to improve lives through the power of music. Since its inception in 1971, Hard Rock International has brought people together through the power of music. We have developed partnerships with artists ranging from emerging to iconic in support of charitable efforts around the world. The Hard Rock Heals Foundation provides grants and assistance to individuals whose goal is to heal through the power of music. Partnerships with like-minded, music-centric organizations allow Hard Rock Heals Foundation the opportunity to improve lives and promote wellness.
Hard Rock International
With venues in 74 countries, including 185 cafes, 27 hotels and 12 casinos, Hard Rock International (HRI) is one of the most globally recognized companies. Beginning with an Eric Clapton guitar, Hard Rock owns the world's most valuable collection of music memorabilia, which is displayed at its locations around the globe. Hard Rock is also known for its collectible fashion and music-related merchandise, Hard Rock Live performance venues and an award-winning website. HRI owns the global trademark for all Hard Rock brands. The company owns, operates and franchises Cafes in iconic cities including London, New York, San Francisco, Sydney and Dubai. HRI also owns, licenses and/or manages hotel/casino properties worldwide. Destinations include the company's two most successful Hotel and Casino properties in Tampa and Hollywood, FL., both owned and operated by HRI parent company The Seminole Tribe of Florida, as well as other exciting locations including Atlantic City, Bali, Cancun, Daytona Beach, Ibiza, Orlando, Shenzhen and San Diego. Upcoming new Hard Rock Cafe locations include, Maldives, Manila, Malaga, Georgetown, Fortaleza, Rosario and Chengdu. New Hard Rock Hotel, Casino or Hotel & Casino projects include Berlin, Budapest, Desaru Coast, Dublin, London, Los Cabos, Maldives, New York City, Ottawa, Sacramento, Dalian and Haikou in China. In 2018, Hard Rock International was recognized as a Forbes Magazine Top Employer for Women. For more information on Hard Rock International visit www.hardrock.com.
Source:  Hard Rock International
Century Casinos Receives Approval from Missouri Gaming Commission to Acquire Isle Casino Cape Girardeau and Lady Luck Caruthersville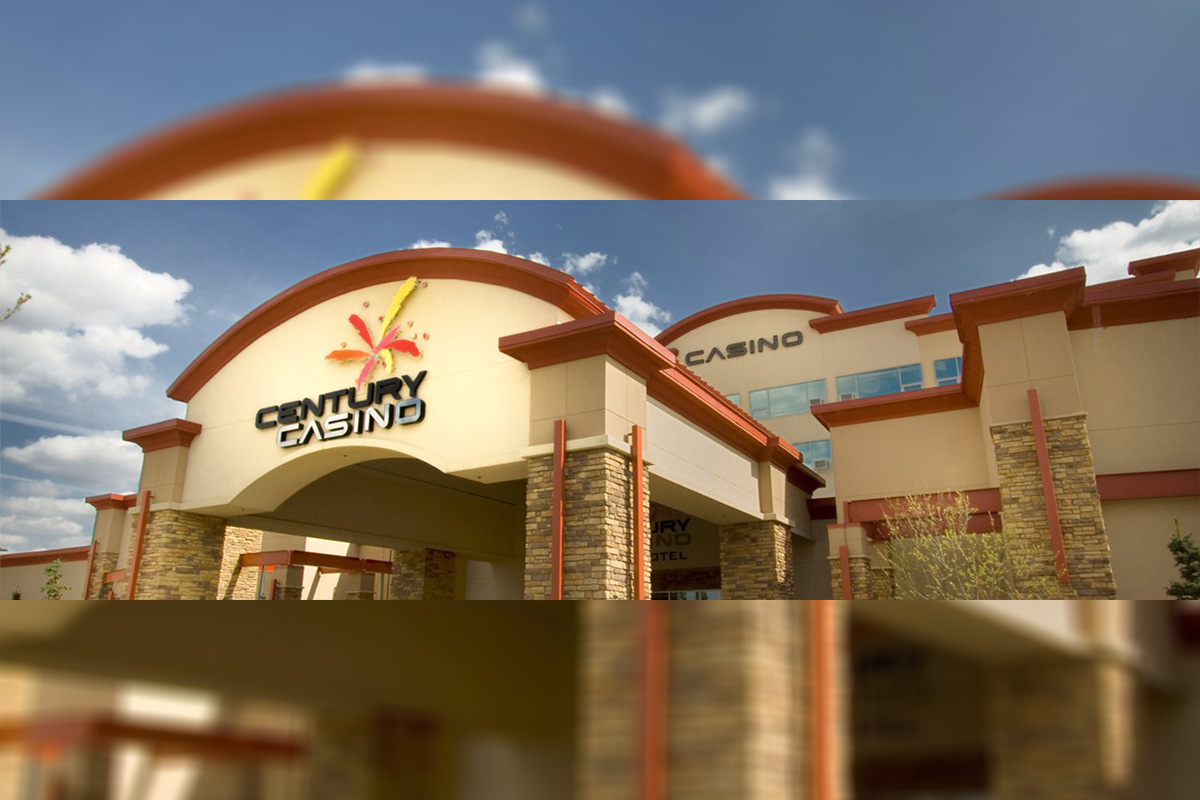 Reading Time:
< 1
minute
Century Casinos has received approval from the Missouri Gaming Commission to acquire the Isle Casino Cape Girardeau and Lady Luck Caruthersville from Eldorado Resorts Inc.
Isle Casino Cape Girardeau is located in Cape Girardeau, Missouri. The property opened in 2012 and consists of a dockside casino featuring 41,500 square feet of casino space, 851 gaming machines, 24 table games, three dining venues, a pavilion and an entertainment centre.
Lady Luck Caruthersville is a riverboat casino located along the Mississippi river in Caruthersville, Missouri. The property opened in 1995 and consists of a dockside casino featuring 21,000 square feet of casino space, 513 slot machines, nine table games, two dining venues, a 40,000 square foot pavilion and a 28-space RV park.
In June 2019, the Company entered into a definitive agreement with Eldorado Resorts to acquire the operations of Cape Girardeau, Caruthersville and Mountaineer Casino, Racetrack and Resort, located in New Cumberland, West Virginia, from Eldorado Resorts for approximately $107.0 million. The Acquisition, which is expected to close in December 2019, is subject to customary closing conditions.
New Coalition Forms to Protect Social Games in Washington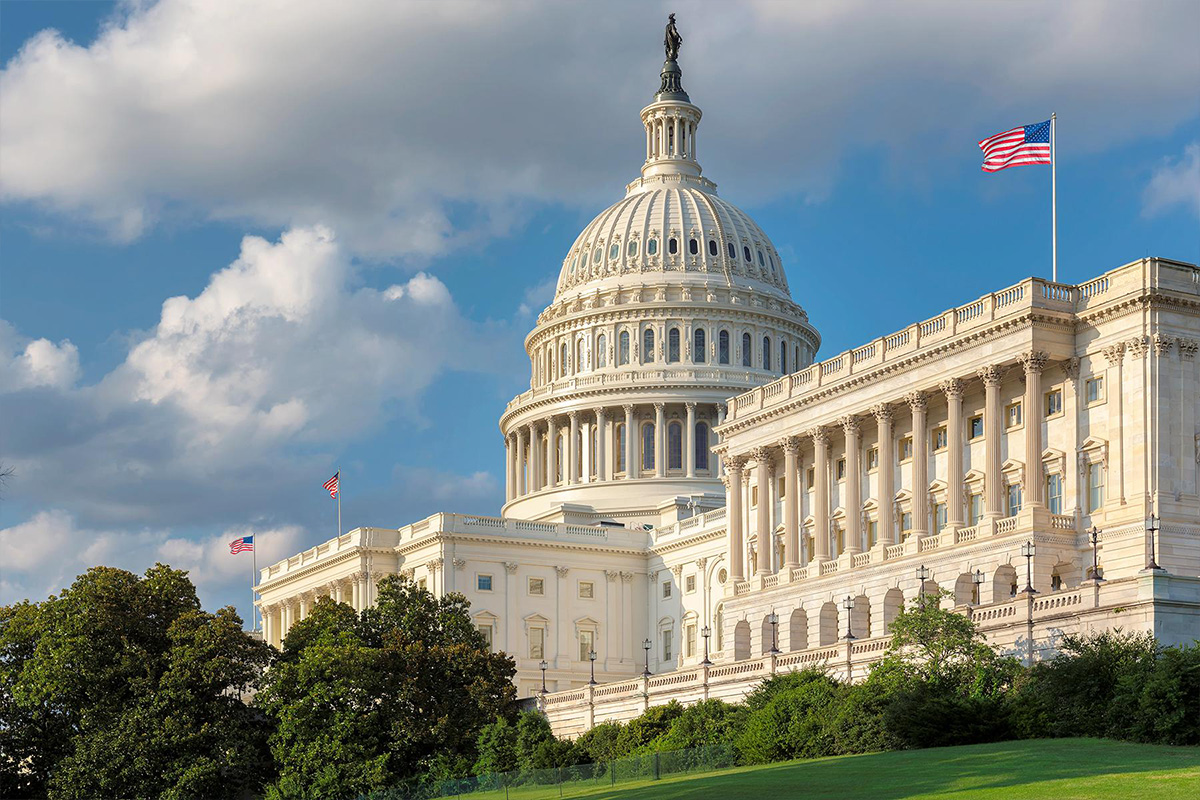 Reading Time:
< 1
minute
Civic leaders, industry experts and tech executives in Washington have formed a new coalition to protect the social games industry in the state.
The coalition is leading an effort to ensure the state does not restrict access to so-called social games, which are played statewide by millions and support thousands of local jobs, according to the coalition.
The fear of restrictions or bans on social games stems from the Washington State Gambling Commission's refusal in 2018 to issue guidance establishing that social games are not a form of illegal gambling. The "Game On WA" coalition says some 23,000 people are employed by the social games industry in Washington, jobs that could be on the line if the WSGC's failure to act is not corrected.
Paul Mathews, founder and president of social-games company Playstudios Inc., said in an opinion piece written for GeekWire in October that concerns over social games being a form of gambling stem from the fact that players can win "non-redeemable tokens or credits," which he describes as a "flawed premise" that "grossly misrepresents social games."
"A potential misinterpretation of Washington state's gambling statute by a federal court could mean Washington residents will lose access to their favorite apps," Michael Schutzler, CEO of Washington Technology Industry Association and the Game On WA co-chair, said.
The coalition also is led by former Washington Governor Gary Locke and Kristina Hudson, executive director of OneRedmond. The group seeks to educate the public and lawmakers about the value of the social games industry and to convince the state Legislature to "affirm that social games are a form of entertainment, and not illegal gambling."
Betgenius Appoints Bill Anderson as its VP for the Americas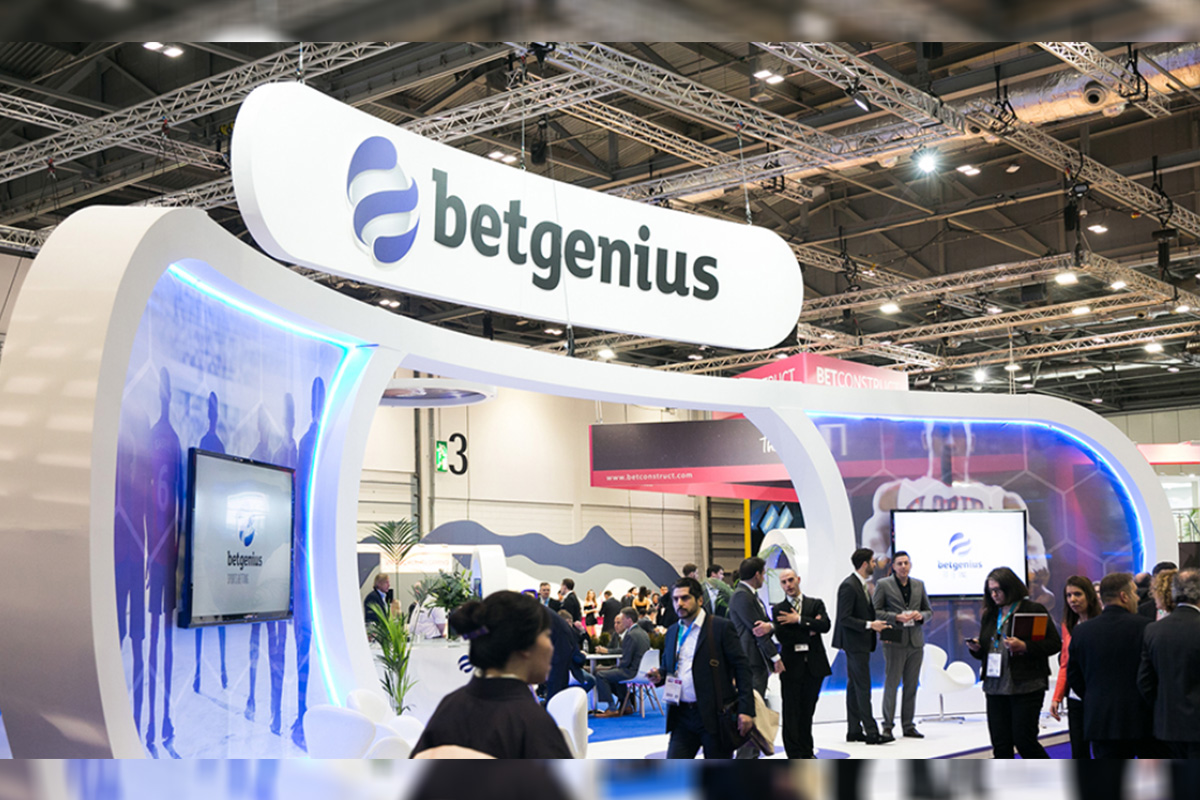 Reading Time:
< 1
minute
Betgenius has appointed Bill Anderson as its Vice President for the Americas. Anderson will spearhead the company's expansion strategy and oversee its growing team dedicated to the crucial markets of the U.S. and Latin America.
He joins from Stats Perform where he led the US betting business for Perform Media and has previously held senior commercial roles at GAN and TrafficGeneration.
"I couldn't be more excited about joining Betgenius at this vibrant time in its global growth. As regulation rapidly evolves and markets mature throughout the Americas, our premium quality and highly customizable sportsbook management and best-in-class live wagering services will become increasingly desirable for ambitious operators," Anderson said.
"Bill is an accomplished gaming executive with a deep understanding of the betting and media ecosystems in the Americas. We continue to invest in new products and services to meet the demands of operators throughout the region, including our renowned live wagering services powered by fast and reliable data, and Bill's expertise will be invaluable in shaping and deploying this ambitious growth strategy," Eric Stevens, Global Sales Director at Betgenius, said.