Bruce Springsteen And Hard Rock International Collaborate On New Signature Series: Edition 36 Merchandise Collection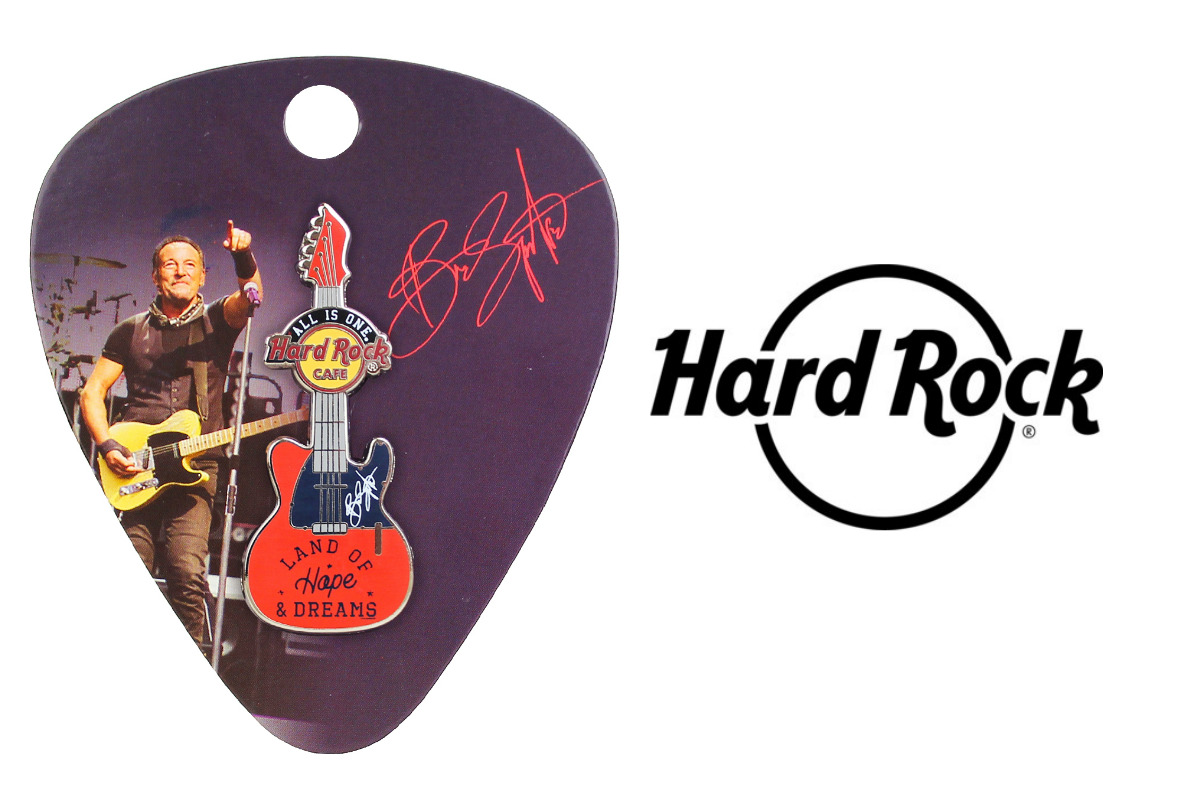 Reading Time:
4
minutes
American music legend Bruce Springsteen and Hard Rock are partnering with WhyHunger to release the brand's latest limited-edition merchandise line on Oct. 1. The Bruce Springsteen Signature Series: Edition 36 collection supports WhyHunger's work to invest in grassroots solutions to hunger and poverty worldwide. The collaboration further reinforces Hard Rock's commitment to its guiding principle – "All is One," and its abiding passion to make the world a safer, healthier and better place to live.
"As a founding member of WhyHunger's Artists Against Hunger & Poverty, Bruce has made a major impact on our efforts to find community-driven solutions to help farmworkers, food banks and more," said Noreen Springstead, executive director, WhyHunger. "We are thrilled to once again have Bruce lend his voice to advocate for social and food justice."
Hard Rock will donate a portion of the retail price from the sale of Bruce Springsteen Signature Series merchandise to WhyHunger through the Hard Rock Heals Foundation. The limited-time, Signature Series: Edition 36 collection features a pin, hat and tee emblazoned with the song title "Land of Hope & Dreams." The new merchandise is available for purchase online and in Rock Shops at select Hard Rock Cafe, Hotel and Casino properties around the world.
Signature Series: Edition 36 Tee – Heather red short-sleeve tee with "Land of Hope and Dreams" printed in navy blue across the front and

Bruce Springsteen's

signature art on the sleeve (

$26

/£24.95)
Signature Series: Edition 36 Hat – Black adjustable hat with "Land of Hope and Dreams" embroidered in white across the front panel and

Bruce Springsteen's

signature art the left side (

$24.50

/£19.95)
Signature Series: Edition 36 Pin – Red and navy guitar-shaped pin with "Land of Hope and Dreams" and

Bruce Springsteen's

signature art on the front (

$14

/£11.95)
"As part of Hard Rock's 'All is One' motto, we want to do our part to help fight hunger and poverty," said Edward Deutscher, Senior Vice President of Merchandising and eCommerce at Hard Rock International. "We are honored to collaborate with 'The Boss' for a second time to create a new Signature Series collection that directly benefits the impactful efforts of our charity partner WhyHunger."
More than 25 years ago, Hard Rock developed the concept of partnering with world-renowned musicians and bands to create imaginative designs that are converted into limited edition merchandise and sold at Hard Rock properties worldwide. A portion of the retail price from the sale of the merchandise benefits the artist's preferred charity. Music icons including Bruce Springsteen, Pitbull, Rihanna, Imagine Dragons, U2, KISS, Eric Clapton, The Who, Jon Bon Jovi, Linkin Park, Shakira and Ringo Starr have all been part of Hard Rock's Signature Series and Artist Spotlight programs, which have raised millions of dollars for charitable causes worldwide.
Visit www.hardrock.com for additional details on Hard Rock's Signature Series program or www.rockshop.hardrock.com to purchase the new Bruce Springsteen Signature Series: Edition 36 merchandise.
About WhyHunger
Founded in 1975 by the late Harry Chapin and radio DJ Bill Ayres, WhyHunger is a leader in building the movement to end hunger and poverty by connecting people to nutritious, affordable food and by supporting grassroots solutions that inspire self-reliance and community empowerment. WhyHunger works to support, resource and build the capacity of community organizations and social movements that are changing the systems, policies and institutions that perpetuate hunger and poverty in our world. Together we are transforming our collective food system into one that is socially and economically just, nourishes whole communities, cools the planet and ensures the rights of all people to food, land, water and sustainable livelihoods. Learn more at whyhunger.org.
About Hard Rock Heals Foundation
The Hard Rock Heals Foundation is a registered 501(c)(3) charitable organization and oversees all philanthropic outreach for Hard Rock International. Music is energy; it stirs emotion, inspires, connects and restores. The Hard Rock Heals Foundation exists to improve lives through the power of music. Since its inception in 1971, Hard Rock International has brought people together through the power of music. We have developed partnerships with artists ranging from emerging to iconic in support of charitable efforts around the world. The Hard Rock Heals Foundation provides grants and assistance to individuals whose goal is to heal through the power of music. Partnerships with like-minded, music-centric organizations allow Hard Rock Heals Foundation the opportunity to improve lives and promote wellness.
Hard Rock International
With venues in 74 countries, including 185 cafes, 27 hotels and 12 casinos, Hard Rock International (HRI) is one of the most globally recognized companies. Beginning with an Eric Clapton guitar, Hard Rock owns the world's most valuable collection of music memorabilia, which is displayed at its locations around the globe. Hard Rock is also known for its collectible fashion and music-related merchandise, Hard Rock Live performance venues and an award-winning website. HRI owns the global trademark for all Hard Rock brands. The company owns, operates and franchises Cafes in iconic cities including London, New York, San Francisco, Sydney and Dubai. HRI also owns, licenses and/or manages hotel/casino properties worldwide. Destinations include the company's two most successful Hotel and Casino properties in Tampa and Hollywood, FL., both owned and operated by HRI parent company The Seminole Tribe of Florida, as well as other exciting locations including Atlantic City, Bali, Cancun, Daytona Beach, Ibiza, Orlando, Shenzhen and San Diego. Upcoming new Hard Rock Cafe locations include, Maldives, Manila, Malaga, Georgetown, Fortaleza, Rosario and Chengdu. New Hard Rock Hotel, Casino or Hotel & Casino projects include Berlin, Budapest, Desaru Coast, Dublin, London, Los Cabos, Maldives, New York City, Ottawa, Sacramento, Dalian and Haikou in China. In 2018, Hard Rock International was recognized as a Forbes Magazine Top Employer for Women. For more information on Hard Rock International visit www.hardrock.com.
Source:  Hard Rock International
Expectations on Online Gambling in the US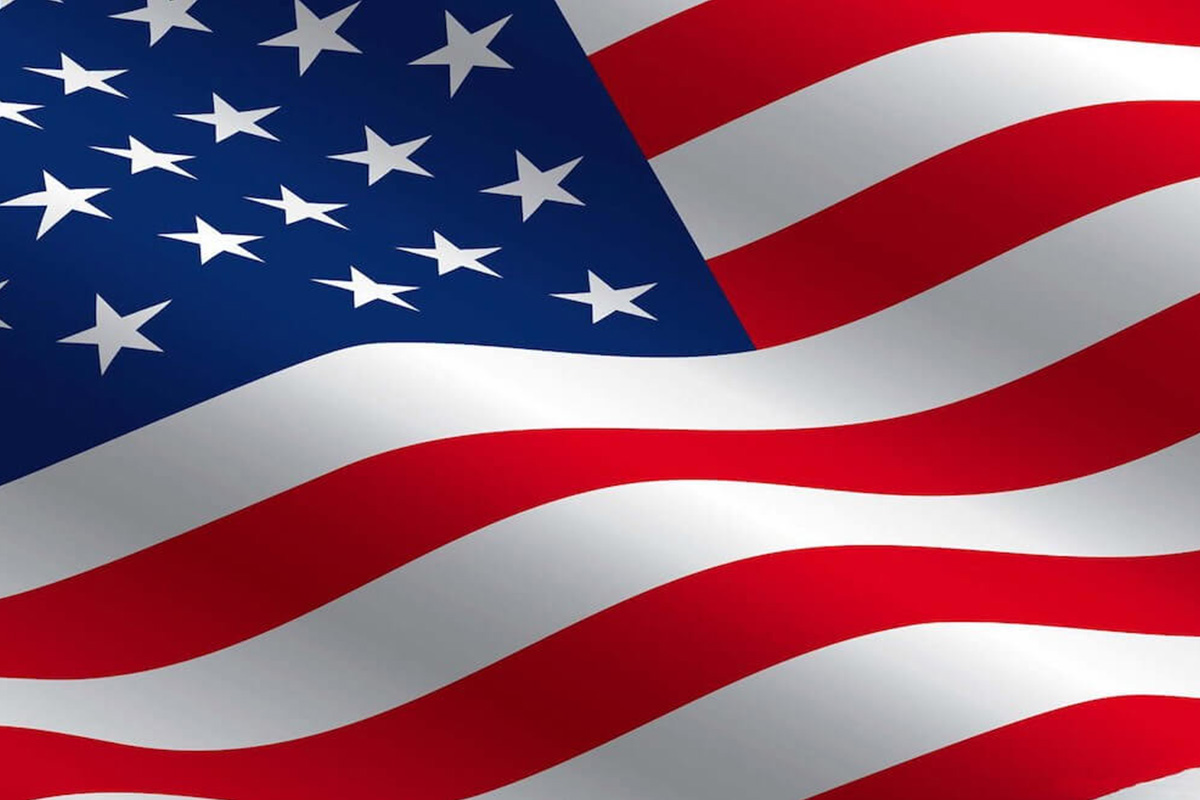 Reading Time:
2
minutes
The U.S. casinos have already entered into the list of the burning issues of the United States. Nevada is a national gambling symbol in the US, while some of the states impose strict restrictions even on the online casinos. The recent tendencies in the American online gambling market look quite promising.
Around 90% of the American gamblers easily switched from a traditional casino to the online platforms introducing the same services. At the same time, 85% of the US gambling niche income is generated by its online segment. On average, the industry of sports betting reaches the exorbitant figures – $400 billion a year.
It is obvious that the US cannot impose a strict federal ban on online gambling. The only obstacles may exist on the state level, where the situation is quite paradoxical. Depending on the state, the national operators have to satisfy a long list of the legal requirements to get a proper license.
It seems that the endless war between the operators and the state laws is getting tense: many of the gambling icons keep pushing the respective bills about partly legalisation of online casinos.
The milestone to block the decision-making process on a state level is taxation rates for the online casino operators. Some of the fees make it clear that the government would like to benefit from the business as much as the actual providers.
Despite a few legal opportunities, the online gambling niche in the US is blossoming. This business will soon reach its peak and will demand some more room for expanding its influence and audience.
In the nearest future, we can expect some further improvements. There is nothing to hold the industry from further development. Recognising the providers' needs will resolve lots of issues related to illegal gambling. This should be a minimum benefit the federals cannot resist.
DOJ Appeals the District Court Decision on Wire Act Case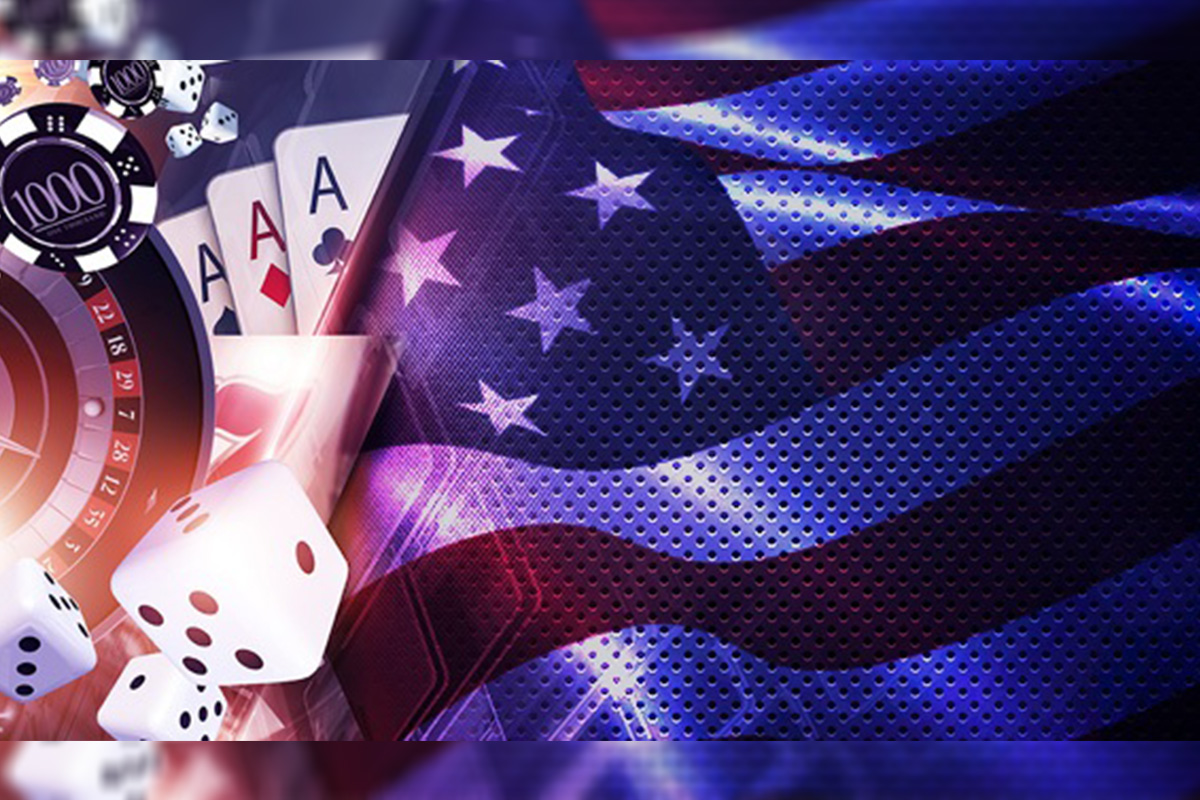 Reading Time:
1
minute
The Department of Justice has filed its intent to appeal a district court decision on the Wire Act to the First Circuit Court of Appeals.
In June, a federal judge in the New Hampshire District ruled that the Wire Act applies only to sports betting and not to other forms of interstate gaming.
The New Hampshire Lottery and its vendor had filed the federal case because of the DOJ's change in stance on the interpretation of the Wire Act.
The DOJ in 2011 had stated that the Wire Act applied only to sports wagering. But it reversed the course with a memo from 2018, expanding the possible reach for federal prosecution which triggered worries about its applicability to online gambling, lotteries and other forms of gaming that potentially cross state lines.
The New Hampshire District judge had forecast that the case would likely reach the US Supreme Court. While the case is going on, the DOJ has said it would not enforce the new interpretation of the Wire Act until 2020.
"The Department's action, while hardly unexpected, is certainly unwarranted. DOJ generally files appeals of adverse district court decisions as a matter of course. We hope that, rather than engaging in a protracted, expensive and ultimately unsuccessful legal fight, the Department will take this opportunity to negotiate a settlement which will focus the Wire Act and DOJ's enforcement resources on the right targets – the unlicensed illegal offshore Internet gambling operators who do not create jobs or tax revenue in the U.S. and do not appropriately protect consumers," Jeff Ifrah, founder of iDEA Growth (an online gambling lobbying group) said.
NFL Issues Prohibitions on Sports Betting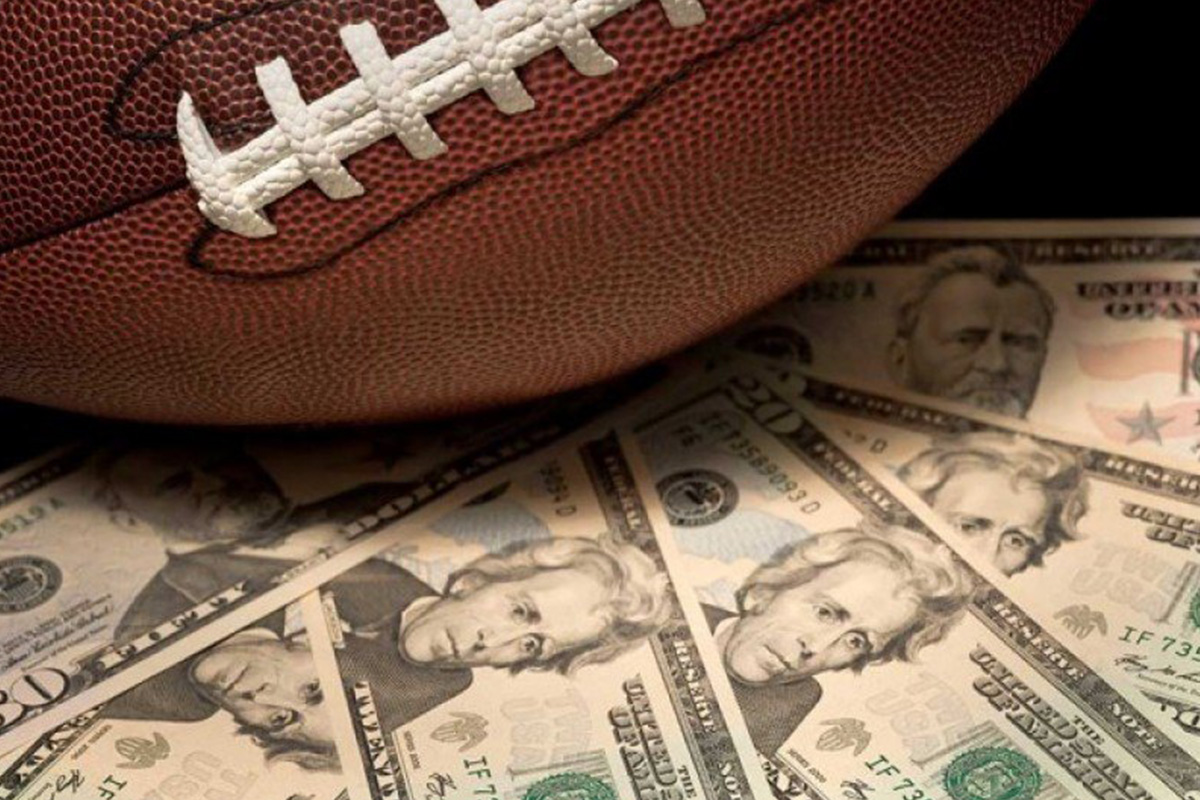 Reading Time:
1
minute
NFL has issued strict prohibitions on sports betting. In an email sent to NFL employees, vendors and contractors, the league made it clear that gambling on sports could lead to losing one's job.
NFL's communication said, in part:
"Gambling, particularly betting on NFL games or other sports, presents risks to the integrity of our competition and team cohesion, and can undermine the confidence and trust of our fans and colleagues in America's greatest game. We therefore owe it to our fans and everyone associated with the League to take all appropriate steps to safeguard our game against possible threats from illegal gambling as well as gambling in a legal, regulated context."
The memo spelled out forbidden activities and practices in detail. Prohibitions include:
Gambling at offshore sites or in states without legal sports betting
Gambling in any form on NFL games
Offering inside info or tips on a team or game
Setting foot in a sportsbook during the season
Betting in any form on anything in any NFL facility
Promoting any kind of gambling entity
Owning any part of a casino or sports betting operation
These restrictions are applied to owners, players and various vendors and contractors. Players are also implored to always give a "best effort" in any game to avoid the appearance of impropriety.
Non-sports wagering is allowed so long as employees do not physically enter a sportsbook to place the bet. Online or third-party wagers are allowed if done through state-approved operations. The league has made an exception for fantasy leagues with prizes under $250. Daily fantasy sports remain a violation of league policy.
The process of review and potential punishment for the rule violations lay at the feet of Commissioner Roger Goodell, who, according to the memo will make assessments on a case-by-case basis.