AGS Highlights Player Experience Focus at Global Gaming Expo, Driven by Company's Relentless Obsession with the Game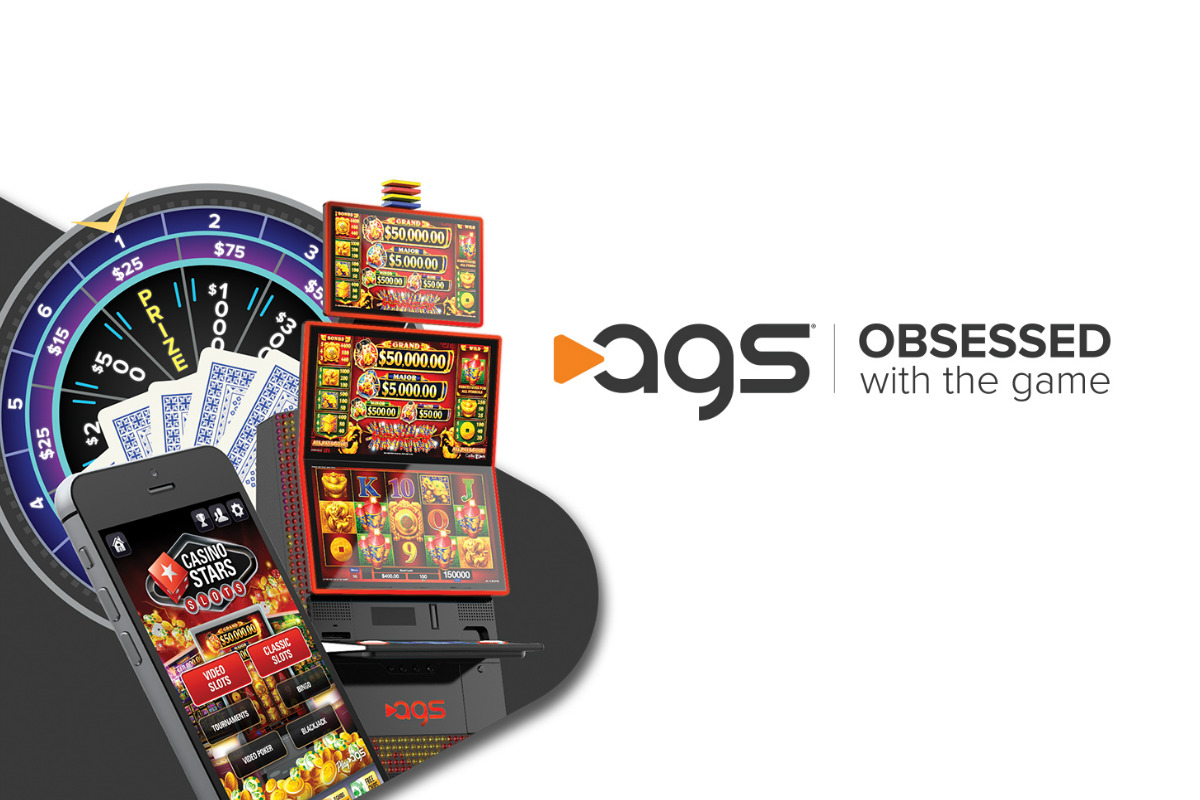 Reading Time:
3
minutes
 Company to showcase new Orion cabinet, rich library of new game content, host of table solutions
PlayAGS, Inc. (NYSE: AGS), through its subsidiary AGS LLC ("AGS" or the "Company"), a leading designer and supplier of electronic gaming machines, table products, and interactive solutions for the gaming industry, is obsessed with the game, and nowhere will this be more obvious than in the Company's nearly 7,000 square foot exhibit No. 1253 at the Global Gaming Expo ("G2E") October 9-11 at the Sands Expo® and Convention Center in Las Vegas.
This year, AGS will showcase more than 80 slot and table games, along with its full host of AGS Interactive solutions – all designed to deliver an exceptional player experience and help gaming operators boost their bottom line.
AGS President and Chief Executive Officer David Lopez said, "We have had a monumental year because of our team's relentless focus on innovation, customer partnerships, and culture. The results of our hard work will all culminate at G2E, where the strength of our business will be on full display. We're excited to give customers an early peek at our third Orion℠ cabinet and demonstrate our large library of new game titles, expanding table products portfolio, and new mobile solutions proven to drive off-property revenue and engagement. It's an exciting time at AGS and visitors to our booth will feel that energy."
Obsessed with the Player Experience
In the Company's expansive games display, AGS will highlight a host of engaging game content for its Orion Portrait, Orion Slant, and ICON™ platforms, designed to delight players and drive revenue for Class II and Class III markets.
Taking center stage will be AGS's newest cabinet innovation – the Orion Upright. This sophisticated new addition to the Company's high-performing Orion family features dual 27-inch displays, a 21.5-inch LCD topper, LCD button deck, high bright accented bash buttons, a USB charger, and the Orion's distinctive starwall design featuring 420 game-synchronized full-color LED lights for an innovative gameplay celebration. AGS is launching the Orion Upright with a library of exclusive new titles and AGS greatest hits.
For its Orion Slant platform, launched in May 2018 and already boasting an installed base of more than 630 games, AGS will highlight new Xtreme Jackpots® titles, along with the new Fai Cai Shu™ and Kingdom Ca$h® families which offer themed banking, linked progressive jackpots, and a variety of math models.
For its high-performing Orion Portrait platform, AGS will showcase nine new game titles, including the Diamond Streak™ family, Crystal Magic™, and six new Xtreme Jackpots games.
Obsessed with Performance in the Casino Pit
AGS continues to propel its table solutions business with a host of new proprietary table games and table solutions. Poker fans will love Vega$3™, a new twist on traditional three-card poker. Lucky 21 Bacc™ combines the excitement of baccarat and blackjack, while 100X Roulette™ takes roulette to the next level with a chance for a 100x payoff.
One of AGS's must-see table attractions is Bonus Spin Xtreme™, a progressive side bet to transform table-game play. During this community or player-envy experience, players can win the chance to spin one of three virtual wheels which will generate multiple winners at the same table with each spin. The top award is a linked progressive jackpot, and smaller awards can include cash or casino-configurable non-cash prizes.
From its table equipment lineup, AGS will showcase the Dex S™ single-deck poker shuffler, featuring a streamlined design that is economical, durable, reliable, and exceptionally functional.
Obsessed with Mobile, Online Engagement
AGS Interactive will showcase its groundbreaking Social White-Label Casino, the industry's only B2B mobile solution that offers events, contests, and other in-app Live Operations features to add new levels of excitement to casino-branded social games. Also on display – AGS' new real-money gaming solution, which delivers a diverse variety of high-performing game content to the world's premier online operators through AGS' robust game aggregation platform.
About AGS:
AGS is a global company focused on creating a diverse mix of entertaining gaming experiences for every kind of player. Our roots are firmly planted in the Class II Native American gaming market, but our customer-centric culture and growth have helped us branch out to become a leading all-inclusive commercial gaming supplier. Powered by high-performing Class II and Class III slot products, an expansive table products portfolio, highly rated social casino solutions for players and operators, and best-in-class service, we offer an unmatched value proposition for our casino partners. 
About Global Gaming Expo:
Global Gaming Expo (G2E), the largest gathering of global, commercial and tribal gaming professionals in the world, showcases the latest developments in gaming technology and features new educational content that is fast –paced and actionable. Attendees will experience firsthand the new products and innovative technologies showcased on the expo floor. G2E has everything you need for your casino floor and across your entire operation – from traditional casino fare to non-gaming amenities and digital products – G2E is where business growth is accelerated. 
Source: AGS
Long Beach Police Bust Illegal Gambling Operations at a Residence in Cherry Avenue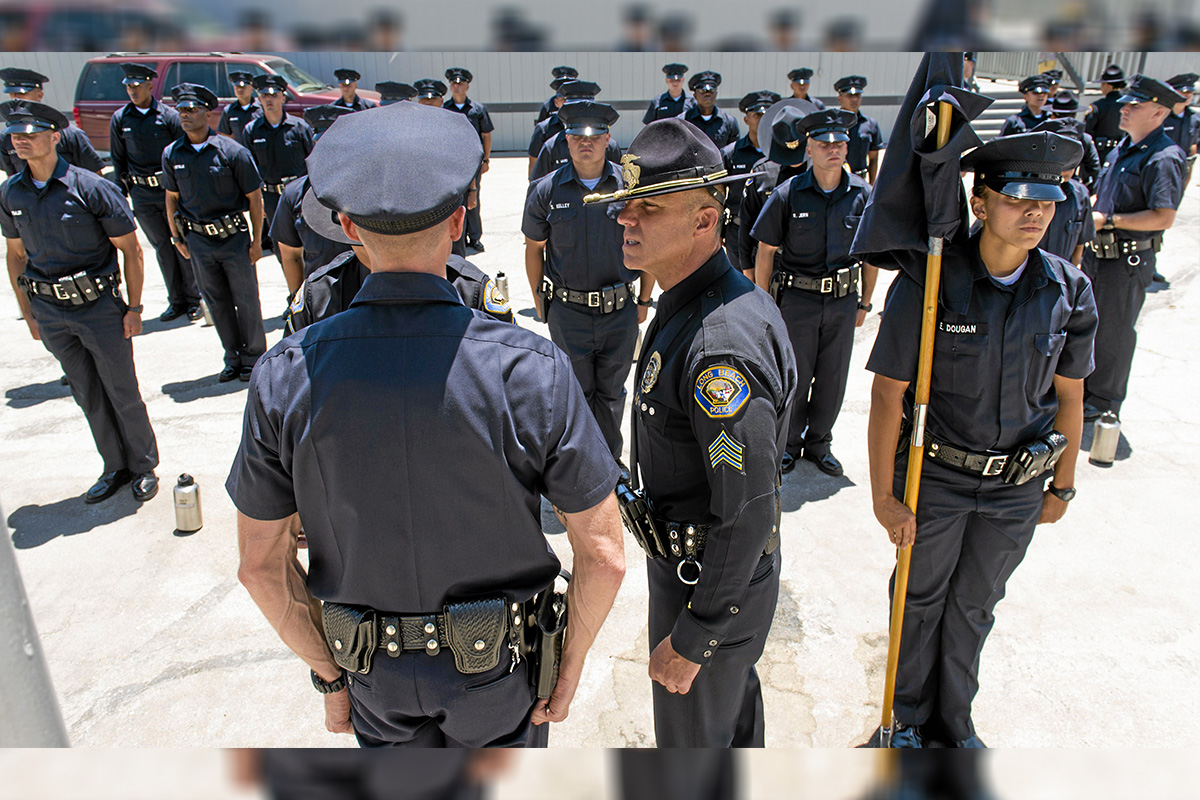 Reading Time:
1
minute
Long Beach Police have arrested three people for conducting illegal gambling operations at a residence in the 1400 block of Cherry Avenue. Officers also seized four large illegal gambling machines, four firearms, ammunition and approximately $2,000 in cash.
Roland A., 37, of Santa Ana, was arrested on suspicion of illegal possession of a firearm and illegal possession of ammunition. He was being held in jail on $35,000 bail.
Anh N., 29, of Fountain Valley, was arrested on suspicion of gambling stakes and was being held in lieu of $10,000 bail at the Long Beach City Jail. Rouet Nay, 46, of Long Beach, was arrested on suspicion of gambling stakes and was also being held in lieu of $10,000 bail at the Long Beach City Jail.
Breeders' Cup, Fanduel Group Announce Multi-Year Sponsorship Agreement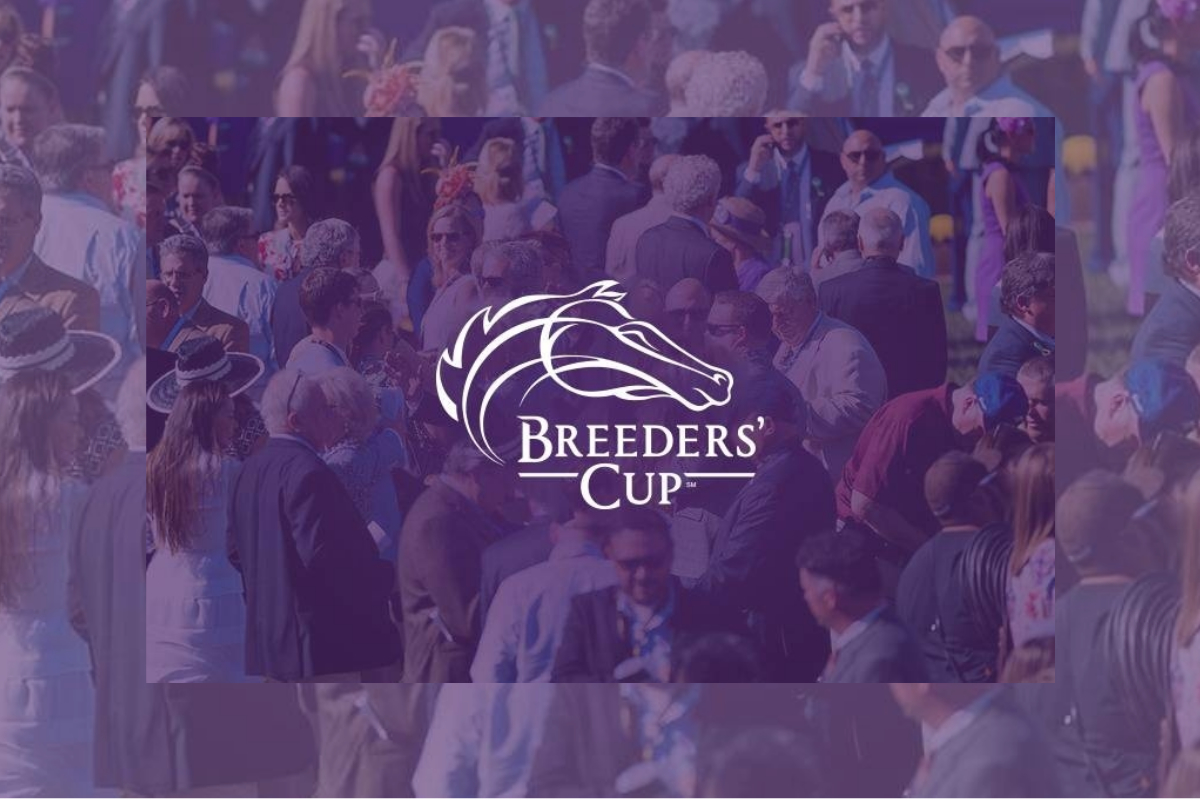 Reading Time:
4
minutes
Comprehensive Partnership Package Includes Title Sponsorship of TVG Breeders' Cup Juvenile and TVG Breeders' Cup Mile, Television Production, Cross-Promotion On FanDuel Platforms and Other Benefits
The Breeders' Cup, one of Thoroughbred racing's most prestigious international events, and FanDuel Group, the parent company of TVG, America's Horse Racing network and the largest advanced-deposit wagering (ADW) platform in the United States, today announced a comprehensive multi-year sponsorship agreement naming TVG and FanDuel the official Wagering Partners of the Breeders' Cup World Championships.
The agreement also gives TVG and FanDuel official partner status for four of its business units: Advanced-Deposit Wagering (TVG) as well as sports betting, daily fantasy sports and on-line casino, all of which operate under the FanDuel brand.
TVG will also become the name-in-title sponsor of the $2 million Breeders' Cup Juvenile (G1) and the $2 million Breeders' Cup Mile (G1) races, which comprise two of the 14 races of the 2019 Breeders' Cup World Championships, which will be held on November 1-2 at Santa Anita Park in Arcadia, California.
In addition, TVG will produce the Breeders' Cup Players' Show which is a live, wagering-focused telecast of the World Championships that is sent to simulcast outlets around the world. TVG will also provide enhanced pre-race promotion, coverage and recaps of Breeders' Cup Challenge Series races on TVG throughout the year.
TVG and FanDuel will receive official sponsor designation, commercial units and other promotional rights as part of NBC Sports coverage of the Breeders' Cup World Championships and will also be the Presenting Partner of NBCSN's "Betting the Breeders' Cup" show, which will air multiple times during Breeders' Cup week and include complete handicapping and analysis of the World Championships.
"We are excited to be back working with TVG and the FanDuel Group. TVG has been a long-time supporter of the Breeders' Cup and a good friend to the horse racing industry," said Craig Fravel, President and CEO of Breeders' Cup. "We are equally excited about putting the very best in international Thoroughbred racing in front of a new wave of sports bettors, and our partnership with TVG and FanDuel is a big part of that plan."
"We are looking forward to not only enhancing our ability to cover the Breeders' Cup races themselves but to devote more coverage and promotion to the lead-up through the Breeders' Cup Challenge Win and You're In Series," said Kip Levin, CEO of TVG and COO of FanDuel. "This is a great opportunity to bring horse racing and the Breeders' Cup front and center to our sports betting and daily fantasy customers and to introduce horse racing's championship event to the next generation of racing fans."
Breeders' Cup and the FanDuel Group will collaborate to promote the Breeders' Cup Challenge Series of qualifying races for the Breeders' Cup races, as well as special promotional executions surrounding the World Championships. In addition, FanDuel is developing DFS applications for horse racing and will promote Breeders' Cup to its database of DFS players across the US.
The $2 million TVG Breeders' Cup Juvenile is a race for 2-year-old males, run at 1 1/16 miles on the main track, which will culminate the "Future Stars Friday" program on Nov. 1 at Santa Anita that consists of five Breeders' Cup races for 2-year-olds. The winner of the Breeders' Cup Juvenile becomes the de facto early favorite for the 2020 Kentucky Derby.
The $2 million TVG Breeders' Cup Mile is a race for 3-year-olds and older, run at one mile on the turf course on Saturday, Nov. 2. The Mile annually draws the top mile runners from top flight international competition.
About FanDuel Group:
FanDuel Group is an innovative sports-tech entertainment company that is changing the way consumers engage with their favorite sports, teams, and leagues. The premier gaming destination in the United States, FanDuel Group consists of a portfolio of leading brands across gaming, sports betting, daily fantasy sports, advance-deposit wagering, and TV/media, including FanDuel, Betfair US, DRAFT, and TVG. FanDuel Group has a presence across 45 states and 8 million customers. The company is based in New York with offices in California, New Jersey, Florida, Oregon, and Scotland. FanDuel Group is a subsidiary of Flutter Entertainment plc, a leading international sports betting and gaming operator and a constituent of the FTSE 100 index of the London Stock Exchange.
About TVG:
Headquartered in Los Angeles, TVG, an affiliate of FanDuel Group, is one of the largest legal online gaming companies in the US, processing over $1 billion in horseracing wagers annually from over 30 states. TVG network airs races at over 150 racetracks worldwide and is among the most widely distributed horseracing networks in the world, operating TVG and TVG2 in more than 44 million US homes. The company has demonstrated its commitment to the racing industry, its horse owners, tracks and fans through sponsorship of several preeminent races including the TVG Pacific Classic and TVG Super Saturday. For more information about TVG, visit: tvg.com.
About Breeders' Cup;
The Breeders' Cup administers the Breeders' Cup World Championships, Thoroughbred racing's year-end Championships. The Breeders' Cup also administers the Breeders' Cup Challenge qualifying series, which provides automatic starting positions into the Championships races. The 2019 Breeders' Cup World Championships, consisting of 14 Graded Stakes with purses and awards totaling more than $30 million, will be held on November 1-2 at Santa Anita Park in Arcadia, Calif., and will be televised live by the NBC Sports Group.
Rush Street Launches Online Sports Bets and Casino Games on iOS Devices in Pennsylvania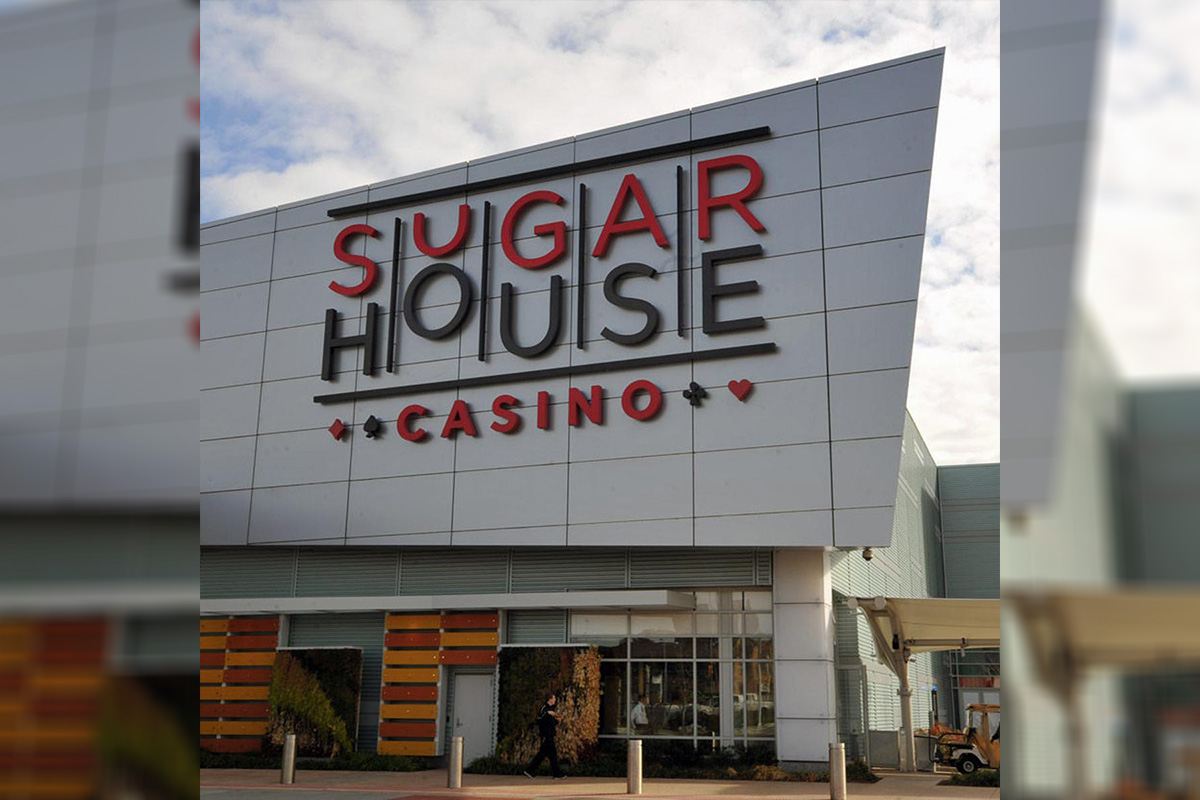 Reading Time:
1
minute
Rush Street Interactive has launched online sports bets and play casino games on iOS devices in Pennsylvania. Players are finally able to place online sports bets and play casino games on iOS devices, via Rush Street Interactive's BetRivers.com and PlaySugarHouse.com sites.
The launch has been facilitated by GeoGuard Location Validator, a new app launched through a partnership between GeoComply, a geolocation specialist.
"As we launch our casino site today, we are excited to offer Apple users a way to enjoy the innovative experiences we offer by betting from their mobile devices in Pennsylvania. We're pleased that players with Apple mobile devices will be able to use the mobile web to play with PlaySugarHouse.com," Richard Schwartz, president of Rush Street Interactive said.
"We are thrilled to be able to offer loyal users with Apple devices, such as iPhones, a way to get online and begin playing on our award-winning platform," Schwartz added.