AGS Highlights Player Experience Focus at Global Gaming Expo, Driven by Company's Relentless Obsession with the Game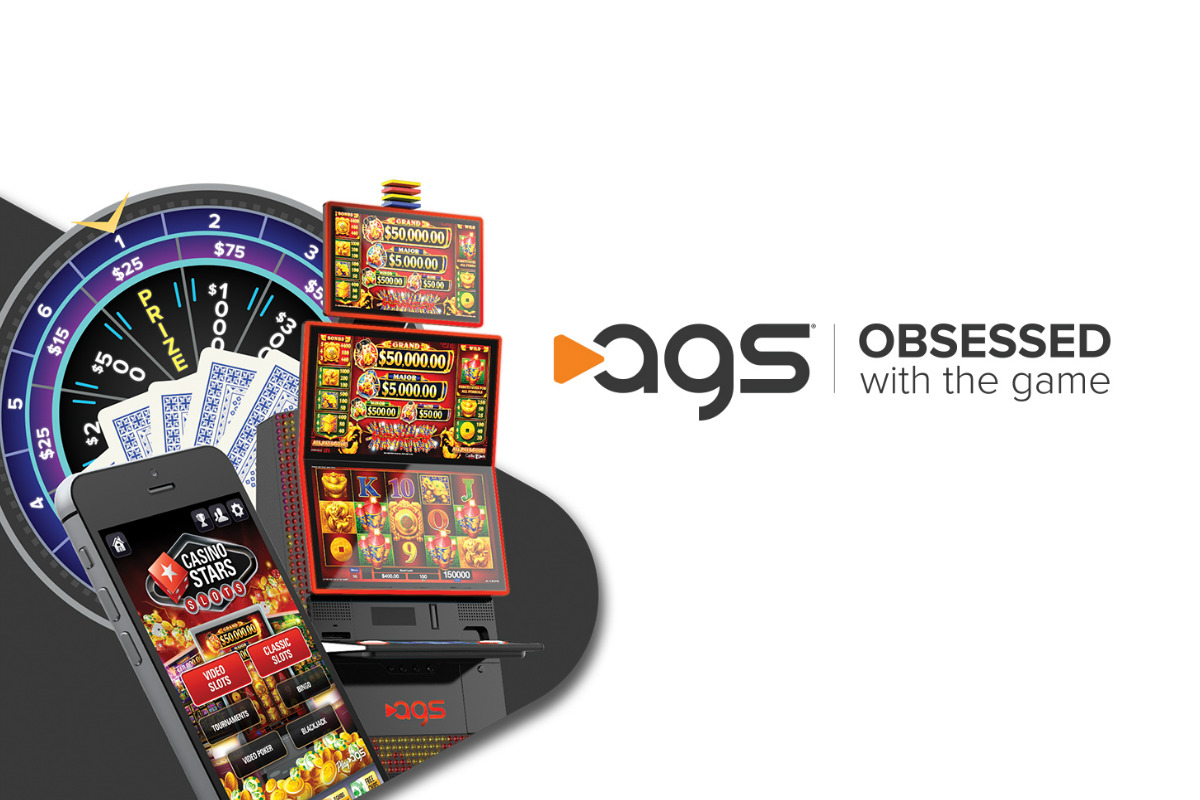 Reading Time:
3
minutes
 Company to showcase new Orion cabinet, rich library of new game content, host of table solutions
PlayAGS, Inc. (NYSE: AGS), through its subsidiary AGS LLC ("AGS" or the "Company"), a leading designer and supplier of electronic gaming machines, table products, and interactive solutions for the gaming industry, is obsessed with the game, and nowhere will this be more obvious than in the Company's nearly 7,000 square foot exhibit No. 1253 at the Global Gaming Expo ("G2E") October 9-11 at the Sands Expo® and Convention Center in Las Vegas.
This year, AGS will showcase more than 80 slot and table games, along with its full host of AGS Interactive solutions – all designed to deliver an exceptional player experience and help gaming operators boost their bottom line.
AGS President and Chief Executive Officer David Lopez said, "We have had a monumental year because of our team's relentless focus on innovation, customer partnerships, and culture. The results of our hard work will all culminate at G2E, where the strength of our business will be on full display. We're excited to give customers an early peek at our third Orion℠ cabinet and demonstrate our large library of new game titles, expanding table products portfolio, and new mobile solutions proven to drive off-property revenue and engagement. It's an exciting time at AGS and visitors to our booth will feel that energy."
Obsessed with the Player Experience
In the Company's expansive games display, AGS will highlight a host of engaging game content for its Orion Portrait, Orion Slant, and ICON™ platforms, designed to delight players and drive revenue for Class II and Class III markets.
Taking center stage will be AGS's newest cabinet innovation – the Orion Upright. This sophisticated new addition to the Company's high-performing Orion family features dual 27-inch displays, a 21.5-inch LCD topper, LCD button deck, high bright accented bash buttons, a USB charger, and the Orion's distinctive starwall design featuring 420 game-synchronized full-color LED lights for an innovative gameplay celebration. AGS is launching the Orion Upright with a library of exclusive new titles and AGS greatest hits.
For its Orion Slant platform, launched in May 2018 and already boasting an installed base of more than 630 games, AGS will highlight new Xtreme Jackpots® titles, along with the new Fai Cai Shu™ and Kingdom Ca$h® families which offer themed banking, linked progressive jackpots, and a variety of math models.
For its high-performing Orion Portrait platform, AGS will showcase nine new game titles, including the Diamond Streak™ family, Crystal Magic™, and six new Xtreme Jackpots games.
Obsessed with Performance in the Casino Pit
AGS continues to propel its table solutions business with a host of new proprietary table games and table solutions. Poker fans will love Vega$3™, a new twist on traditional three-card poker. Lucky 21 Bacc™ combines the excitement of baccarat and blackjack, while 100X Roulette™ takes roulette to the next level with a chance for a 100x payoff.
One of AGS's must-see table attractions is Bonus Spin Xtreme™, a progressive side bet to transform table-game play. During this community or player-envy experience, players can win the chance to spin one of three virtual wheels which will generate multiple winners at the same table with each spin. The top award is a linked progressive jackpot, and smaller awards can include cash or casino-configurable non-cash prizes.
From its table equipment lineup, AGS will showcase the Dex S™ single-deck poker shuffler, featuring a streamlined design that is economical, durable, reliable, and exceptionally functional.
Obsessed with Mobile, Online Engagement
AGS Interactive will showcase its groundbreaking Social White-Label Casino, the industry's only B2B mobile solution that offers events, contests, and other in-app Live Operations features to add new levels of excitement to casino-branded social games. Also on display – AGS' new real-money gaming solution, which delivers a diverse variety of high-performing game content to the world's premier online operators through AGS' robust game aggregation platform.
About AGS:
AGS is a global company focused on creating a diverse mix of entertaining gaming experiences for every kind of player. Our roots are firmly planted in the Class II Native American gaming market, but our customer-centric culture and growth have helped us branch out to become a leading all-inclusive commercial gaming supplier. Powered by high-performing Class II and Class III slot products, an expansive table products portfolio, highly rated social casino solutions for players and operators, and best-in-class service, we offer an unmatched value proposition for our casino partners. 
About Global Gaming Expo:
Global Gaming Expo (G2E), the largest gathering of global, commercial and tribal gaming professionals in the world, showcases the latest developments in gaming technology and features new educational content that is fast –paced and actionable. Attendees will experience firsthand the new products and innovative technologies showcased on the expo floor. G2E has everything you need for your casino floor and across your entire operation – from traditional casino fare to non-gaming amenities and digital products – G2E is where business growth is accelerated. 
Source: AGS
New Report Finds California Cardroom Industry Generates Over 32,000 Jobs and Nearly $5.6 Billion in Annual Impact on State's Economy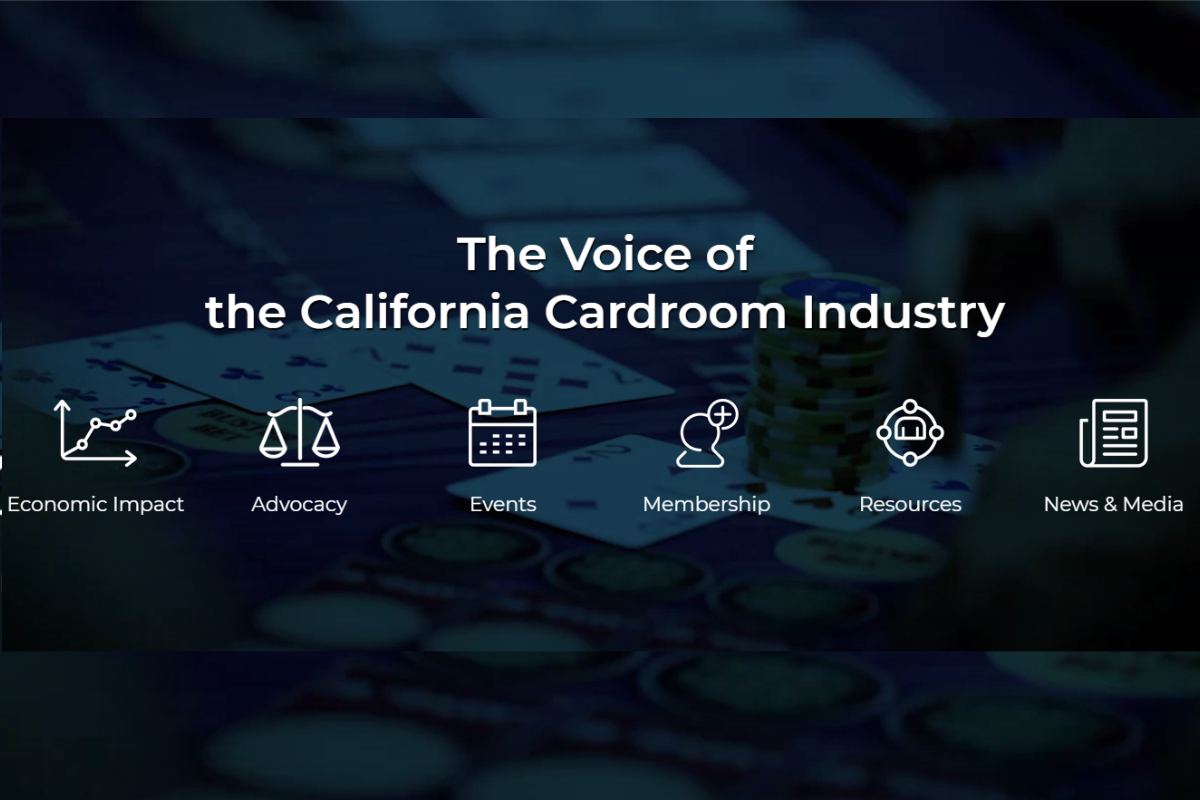 Reading Time:
2
minutes
Cardroom industry supports $1.64 billion in total wages and $500 million in state and local taxes that play a vital role in underserved communities throughout California
A new economic impact analysis report released today found the total annual economic impact of California's cardroom industry to be $5.6 billion dollars, providing over 32,000 in total local jobs. Commissioned by the California Gaming Association, John Dunham & Associates conducted an in-depth review of the direct, indirect and induced economic impact cardrooms have on California communities. The analysis reviewed jobs, wages, linked industries, state and local tax dollars, and total economic output.
In total, the California cardroom industry directly and indirectly creates about 32,425 living wage jobs with wages and benefits estimated at $1.64 billion. Tax revenue generated by California cardrooms totals roughly $500 million, with $398.8 in state taxes and $100.9 million in local jurisdiction gaming taxes.
"The data is clear – the cardroom industry is a vital part of local economies, creating irreplaceable jobs, needed state and local taxes to support local services, and, all totaled, a significant economic impact on California's economy," said John Dunham, President of John Dunham and Associates.
The jobs, wages, and tax dollars provided by cardrooms serve as a vital economic stimulant in communities across California. The local cardrooms support communities, and in some cases, entire cities where over 50% of the local general fund budget is derived from city gaming taxes.
"The economic impact report illustrates what we know and experience every day – local cardrooms are essential to California communities across the state," said Kyle Kirkland, President of the California Gaming Association. "California cardrooms provide tens of thousands of steady, living wage jobs, providing an opportunity for working Californians to support themselves and their families.  Furthermore, cardrooms across California spark additional economic activity, revenue and jobs by their presence and provide valuable tax revenue to host communities.  In fact, some cardrooms generate over 50% of a city's general fund revenue, providing the majority of funds for emergency services, fire departments, parks and other critical city programs and services."
The economic impact analysis defines the cardroom industry as cardrooms and related third parties, associated restaurants, security services, gift shops, bars and hotels. Its findings show that the cardroom industry touches all corners of California, directly employing almost 18,000 people, providing $728.8 million in wages and benefits and generating $3.0 billion in economic activity in the state.
KEY REGIONS IN CALIFORNIA

Region

Total Jobs*

Total Economic Impact*

L.A. County

13,463

$2.3 billion

San Diego County

1,936

$318.6 million

Bay Area

6,196

$1.1 billion

Sacramento Region

1,831

$313.3 million

Fresno County

764

$128.5 million

* includes direct, indirect and induced
Methodology
"This economic impact analysis was developed by JDA based on data collected from the California Gaming Association, Infogroup, the California Gambling Control Commission, and survey information provided by cardrooms and related third parties. The analysis utilizes the IMPLAN model in order to quantify the economic impact of the cardroom industry on the economy of California, as well as in state legislative districts, counties and cities. The model adopts an accounting framework through which the relationships between different inputs and outputs across industries and sectors are computed. This model can show the impact of a given economic decision – such as a factory opening or operating a sports facility – on a predefined, geographic region. It is based on the national income accounts generated by the US Department of Commerce, Bureau of Economic Analysis (BEA)."
To view regional data from the report, please visit: https://californiagamingassociation.org/cardroomimpact/.
To learn more about the California cardroom industry, please visit Calgaming.org.
SOURCE California Gaming Association
Mazooma Appoints Korry Dickout as Director of Marketing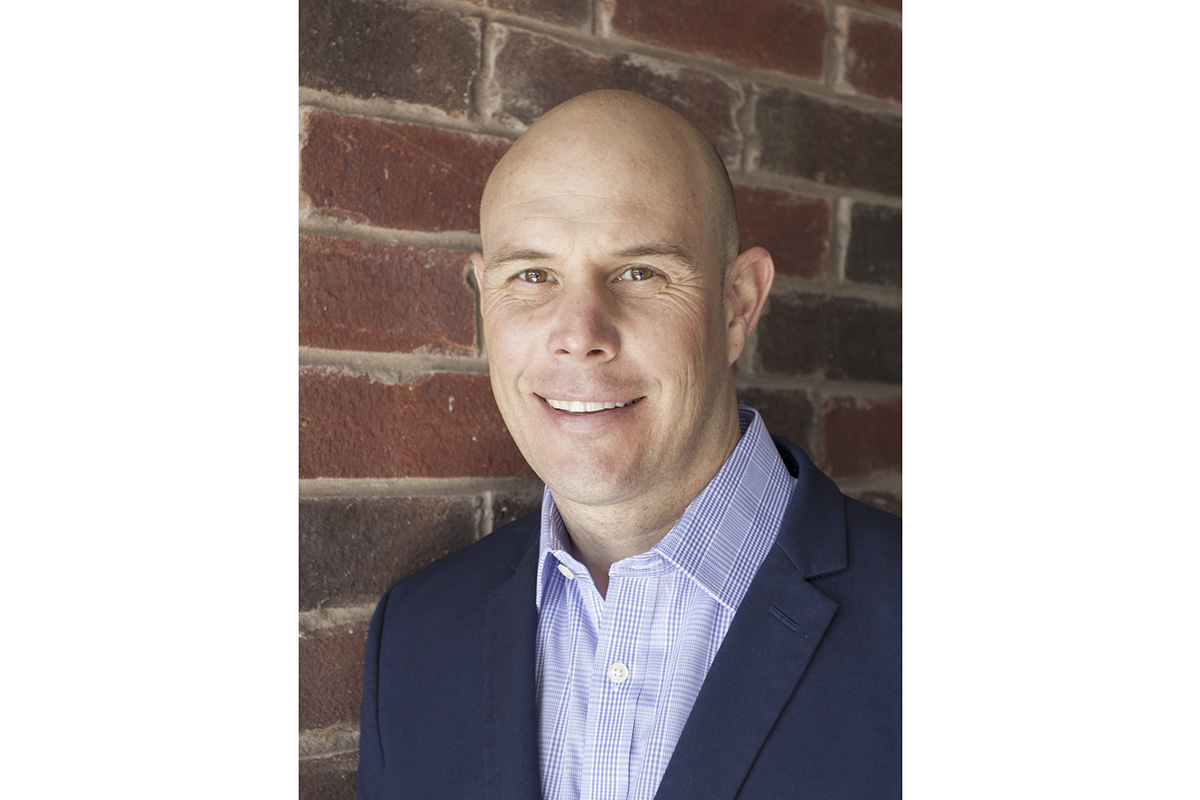 Reading Time:
< 1
minute
US payments provider Mazooma has appointed Korry Dickout as its Director of Marketing.
"So far, 2019 has been a record year thanks, in part, to the continuing expansion of online gambling and sports betting across the US. Korry brings great skills and knowledge to help us solidify our market leadership position. I'm happy to welcome him to our senior management team," Mazooma CEO Justin Ferrabee said.
Korry has a successful track record in the payments sector which includes positions with Global Payments, TouchBistro and Ceridian. He also held senior marketing roles at multinational companies including IBM, Dell, Rogers Communications and Blackberry Limited.
"I'm pleased to join Mazooma's team and look forward to the challenges ahead as we continue to lead payments innovation in the fast-growing US igaming market," Korry said.
Aristocrat CEO Trevor Croker to Serve as American Gaming Association Chairman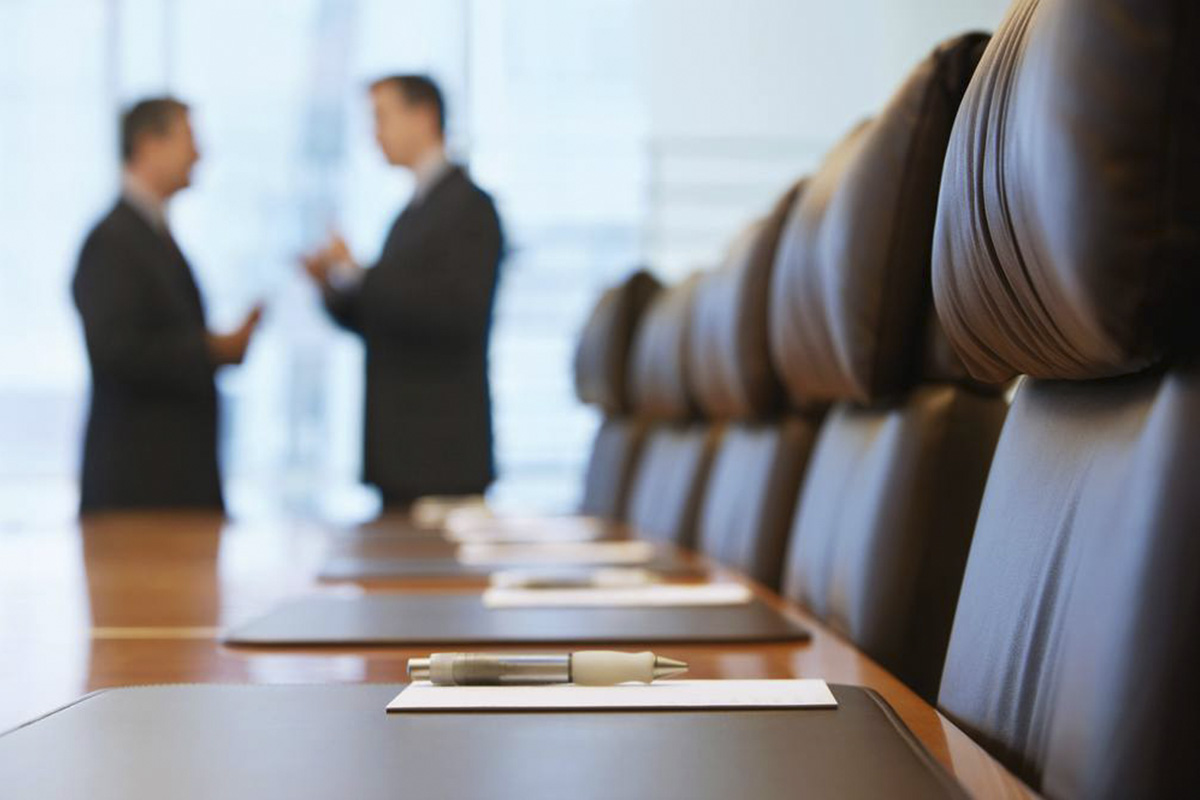 Reading Time:
2
minutes
Board of Directors Elects Chair for Two-Year Term Beginning January 2020
The American Gaming Association (AGA) Board of Directors elected Trevor Croker, CEO and managing director of Aristocrat Leisure Ltd, as AGA's new chairman. Croker succeeds outgoing AGA Chairman Tim Wilmott, president and CEO of Penn National Gaming, Inc., who has led the AGA Board since 2018.
Croker has been an active participant in the AGA, serving on the board and in executive committees, since his appointment as Aristocrat CEO in 2017. Croker came to the CEO position with broad experience working across Aristocrat's regulated and social games businesses, in key leadership roles including EVP, global products and insights, chief digital officer, and managing director of Australia, New Zealand and Asia Pacific.
"It's a great privilege to lead the AGA during a time of great growth and change in the gaming industry," said Trevor Croker, CEO of Aristocrat and AGA's incoming chairman. "I look forward to continuing the progress made under Tim's leadership to modernize the industry and make responsible gaming a signature priority."
"I'm thrilled to have such a well-regarded leader in the industry step into the role of AGA's next chairman," said Bill Miller, president and CEO of the AGA. "Trevor brings with him invaluable insight from our supplier members and fresh perspectives on how to propel the industry into the next generation of gaming."
Miller continued, "Tim led the AGA during a dynamic period for the industry and provided a steady hand throughout the association's own evolution. The entire gaming industry benefited from his leadership, and I'm personally grateful for his continued and wise counsel."
"It's been an honor to serve the gaming industry as chairman of AGA the past two years," said Wilmott. "I'm proud of the strides we've made to highlight gaming's role as an economic engine and mainstream form of entertainment. The future of the organization and industry is bright with Trevor and Bill's leadership."