E-Systems and EGT gain ground in Switzerland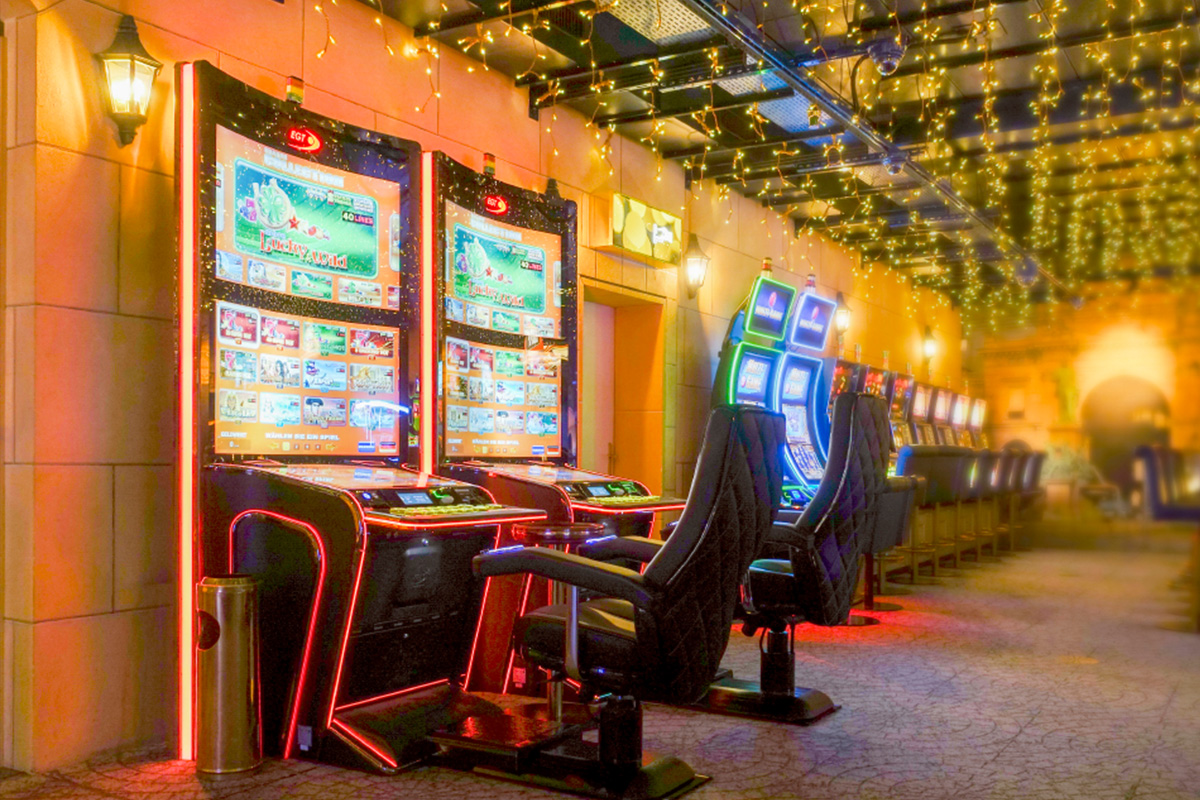 Reading Time:
2
minutes
Since May Euro Games Technology and E-Systems GmbH, the long-term and exclusive distributor of EGT's products in Switzerland and other European jurisdictions, have launched the Swiss Orange Collection in most Swiss casino operations. Powered by the reliable Exciter III platform, the multi-game is the latest edition of the highly successful Collection Series and contains 48 different titles, a great mix of EGT's proven performers, as well as 19 brand new games for the local market.
The Swiss Orange Collection is available in most EGT cabinets, such as the innovative Super Premier and Super Premier 75, the stylish and curved P-42V Upright and Slant Top and the timeless classics P-27/27 St, P-27/27 St Slim and P-24/24 Up. The premiere of the multi-game in Switzerland took place on May 30 at Casino Pfäffikon-Zürichsee, part of the Swiss Casinos Group, launched in a pair of Super Premier cabinets. Since then many more Super Premier machines with their eye-catching design and comfortable multimedia chair were rolled out together with other available slot models all over the country and stormed to the top of the popularity lists quickly.
Casino Courrendlin, part of the Groupe Barrière in the French speaking part of Switzerland, placed a pair of Super Premier cabinets along with a pair of P-42V Curved Upright machines and the initial reactions of their players were very enthusiastic, followed by highly positive feedbacks.
Just in time to be prepared for their guests, expected during the upcoming snow skiing season, Casino Bad Ragaz also welcomed two Super Premier and two P-42V Curved Slant Top cabinets as some of its highlights for the visitors.
EGT continues to develop the Swiss market and builds on the huge success of the Swiss Orange Collection, following up with a second multi-game of the Collection Series especially for the country – the Swiss Red Collection, which has just become available. It also contains 48 games, adding another 12 new titles. This is how EGT has released a total of 31 brand new games for Switzerland only in 2018, a proof for the company's commitment and willingness to constantly give more to both operators and players.
Enormous potential for serious games: sales revenue expected to grow by 19 per cent annually in Germany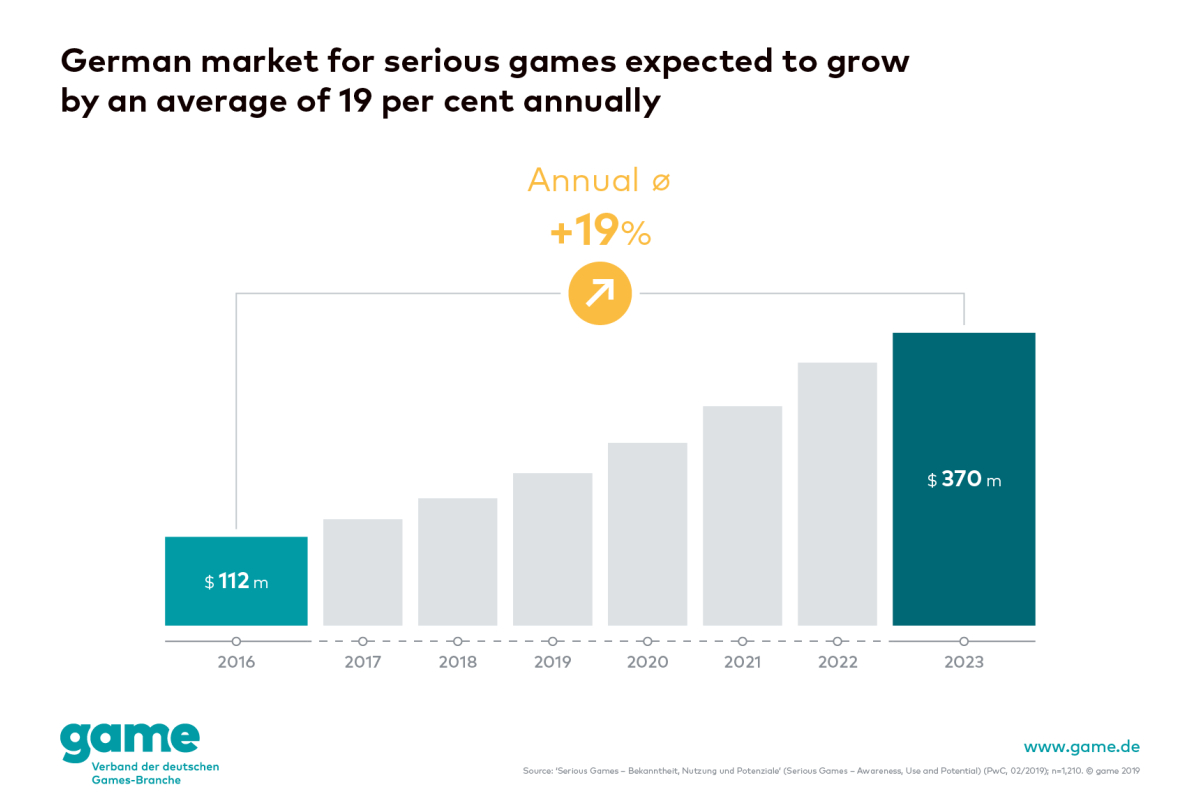 Reading Time:
2
minutes
German serious games market likely to grow to 370 million US dollars by 2023
'Considering the current turmoil in many industries, more companies should move with the times and use serious games as part of their employee training'
The German market for serious games is expected to grow significantly in the coming years: sales revenue in Germany is likely to increase by an average of 19 per cent annually, and market volume is projected to grow accordingly, to 370 million US dollars by 2023. This information was announced today by game – the German Games Industry Association. These figures are based on a projection from auditing and consulting firm PricewaterhouseCoopers. And the global trend looks similar: worldwide sales revenue from serious games is projected to grow by 19 per cent, creating a market worth approximately 9.2 billion US dollars by 2023.
'This data on the German market for serious games – which has never been presented in this form before – demonstrates that serious games boast enormous potential in many areas, such as education and health care, and they also offer very strong economic prospects,' says Felix Falk, Managing Director of game. 'Whether learners are school pupils or career professionals, serious games increase learners' motivation over the long term and make complex concepts easier to understand. They present a major opportunity for our knowledge-based society, and considering all their positive aspects, they are not being used nearly often enough.'
Human resources managers rate serious games particularly positively
The positive aspects of serious games are also important in a professional context. 98 per cent of the human resources managers surveyed who had already used serious games rated them as good or fairly good. 89 per cent observed an improvement in learning performance, and 86 per cent believed that their employees enjoyed the games. Around three quarters (76 per cent) of the human resources managers surveyed observed an increase in motivation among their employees.
Felix Falk: 'Many in the business world still have reservations about serious games, as they feel that games are the antithesis of work. However, the survey results show how positively human resources managers rate serious games. Considering the current turmoil in many industries, more companies should move with the times and use serious games as part of their employee training. These games give employees the opportunity to learn key skills for the digital workplace alongside their colleagues in an interactive, digital format. And they can also give companies a strong competitive advantage.'
Further data from the survey on serious games conducted by auditing and consulting firm PricewaterhouseCoopers can be found in the new publication 'game Fokus Serious Games', which is available free of charge and in German language on seriousgames.game.de
About the market data
The data comes from a survey conducted by auditing and consulting firm PricewaterhouseCoopers (PwC) GmbH. 407 human resources managers were surveyed, comprising 234 men and 173 women. The average age of survey participants was 43.1. The survey was conducted in the second half of December 2018.
game – the German Games Industry Association
We are the association of the German games industry. Our members include developers, publishers and many other games industry actors such as esports event organisers, educational establishments and service providers. As a joint organiser of gamescom, we are responsible for the world's biggest event for computer and video games. We are an expert partner for media and for political and social institutions, and answer questions relating to market development, games culture and media literacy. Our mission is to make Germany the best games location.
New Products Help Mitigate Fall of Gambling Revenue in Poland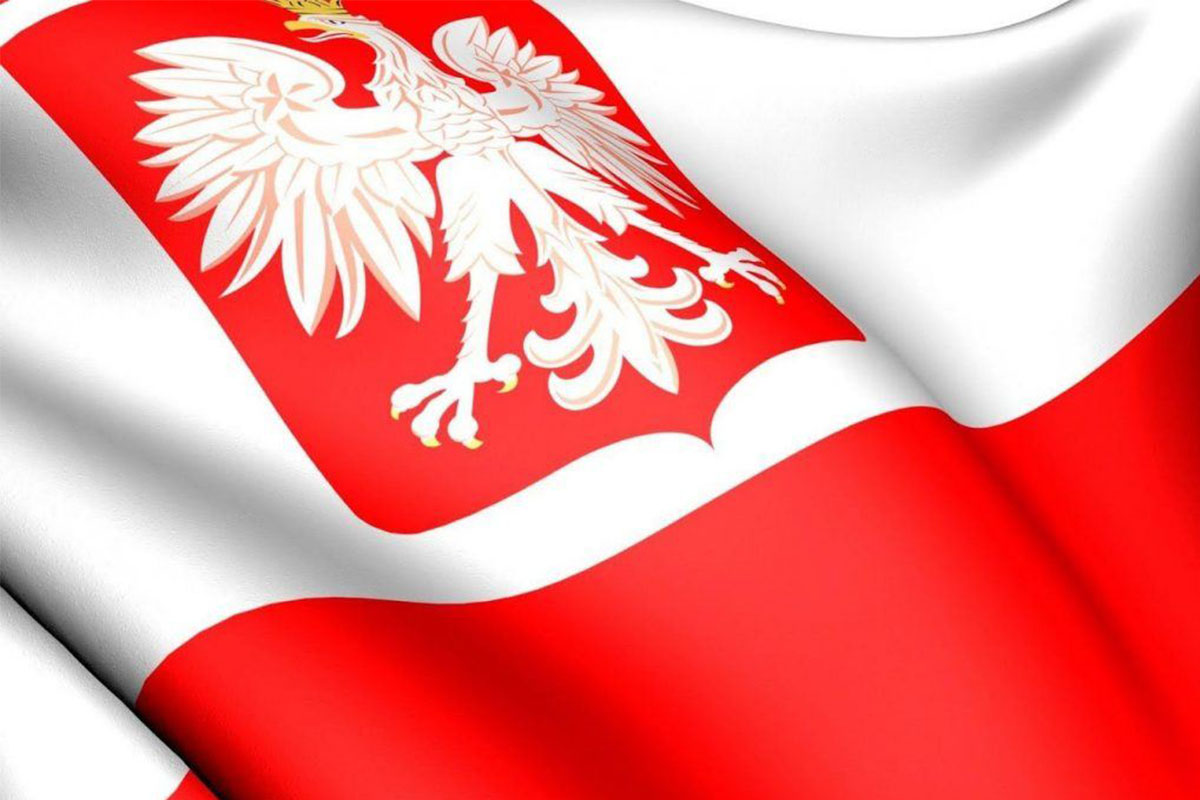 Reading Time:
< 1
minute
The new figures published by Poland's finance ministry have revealed that while the gambling revenue decline for the year to date, newly regulated products helped mitigate the falls in online betting and land-based gaming.
The gross gaming yield projections provided by H2 Gambling Capital revealed that the total for the year to June 11 is expected to fall 9.5% from 2019's figures. This is significantly lower than the 19.6% decline projected across all EU markets.
Poland's lower projected decline was due to the development of newly regulated verticals such as online casinos and land-based arcades. Online casino revenue grew 96.7% for the year to June 11, aided by growth from Totalizator Sportowy's Total Casino site.
Total Casino is Poland's only legal online casino site which was launched in December 2018. The casino saw new player sign-ups grow significantly this year, according to the Ministry. This in turn took revenue from offshore sites, which saw casino revenue fall 25.0% for the period.
Total online revenue was up 0.3%, with a 14.2% decline in sports betting – during a period in which sporting events were suspended during the Covid-19 crisis – offset by growth in online casino and online lotteries (up 26.2%).
For the land-based sector, revenue across all verticals was down 13.1%, largely down to a 27.3% drop in casino yield and a 25.4% decline for betting. Number games such as lotteries saw gross gaming yield fall 8.6%. However, gaming arcades saw their contribution rise 41.4% over the period.
TV games by TVBET now available at legal Polish operator forBET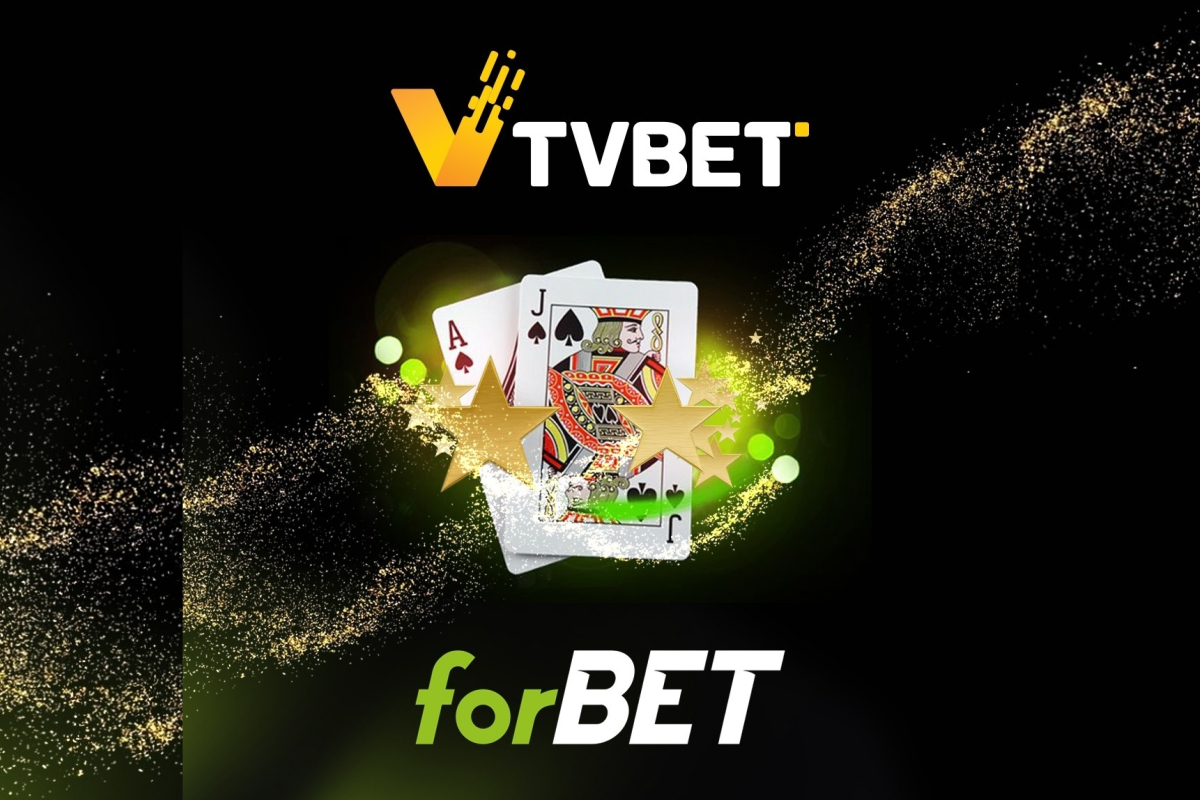 Reading Time:
2
minutes
The leading content provider in the niche of live TV games TVBET has made it possible for players from Poland to wager on versatile products in a convenient way for them. Thus, the chosen 3 card games are now available at the forBET's offering.
In this way, forBET, a legal sportsbook operating in Poland meets the expectations of local players that are characterized by a strong interest in card games online. The operator offers its clients very attractive odds values, thus obtaining market recognition. Its advantage is also a wide range of events and sport disciplines, which many traditional bookmakers can envy.
It should be noted that games by TVBET are added to the forBET website since June 17 and the players can now enjoy it. The latter includes 3 games as PokerBet, 21Bet, and War of Elements in its brand-new 'Card Games' section:
PokerBet

—

a popular online game for betting punters with well-known rules of Texas Hold'em Poker. The game takes place in live mode without interruption around the clock;
21Bet (or Black Jack) is one of the most popular card games around the world. The presenter (dealer) leads the game, commenting on the points scored by the imagined players and chances of winning or losing;
War of Elements

—

a simple and fast card game between player and dealer. The presenter (dealer) welcomes players with each new draw.
Traditionally, all the content is streamed throughout the world from one point – TVBET's modern studio. Notably, the prevailing part of employees there, like TV presenters or technical crew, are the Poles, since the studio is based in Warsaw, Poland. And that's why forBet's customers will definitely feel even more loyal to the product.
"As one of the largest bookmaking companies on the Polish market, we focus on innovation and user-friendly solutions since the beginning of our activity. We are very pleased to establish cooperation with TVBET, which allows us to offer players unique entertainment on the Polish market. We are convinced that the possibility of betting on the outcome of card games like poker, war or blackjack will be of great interest to our customers", – said Pawel Majewski, Head of Marketing at forBET.
"In the near future, we plan several promotional campaigns related to the launch of bookmakers' betting on the results of card games. We are convinced that they will appeal to our players who will find even more, even better entertainment on forBET".