Gavin Isaacs, Frank Legato Honored as Recipients of Association of Gaming Equipment Manufacturers (AGEM) Memorial Awards Honoring Jens Halle and Peter Mead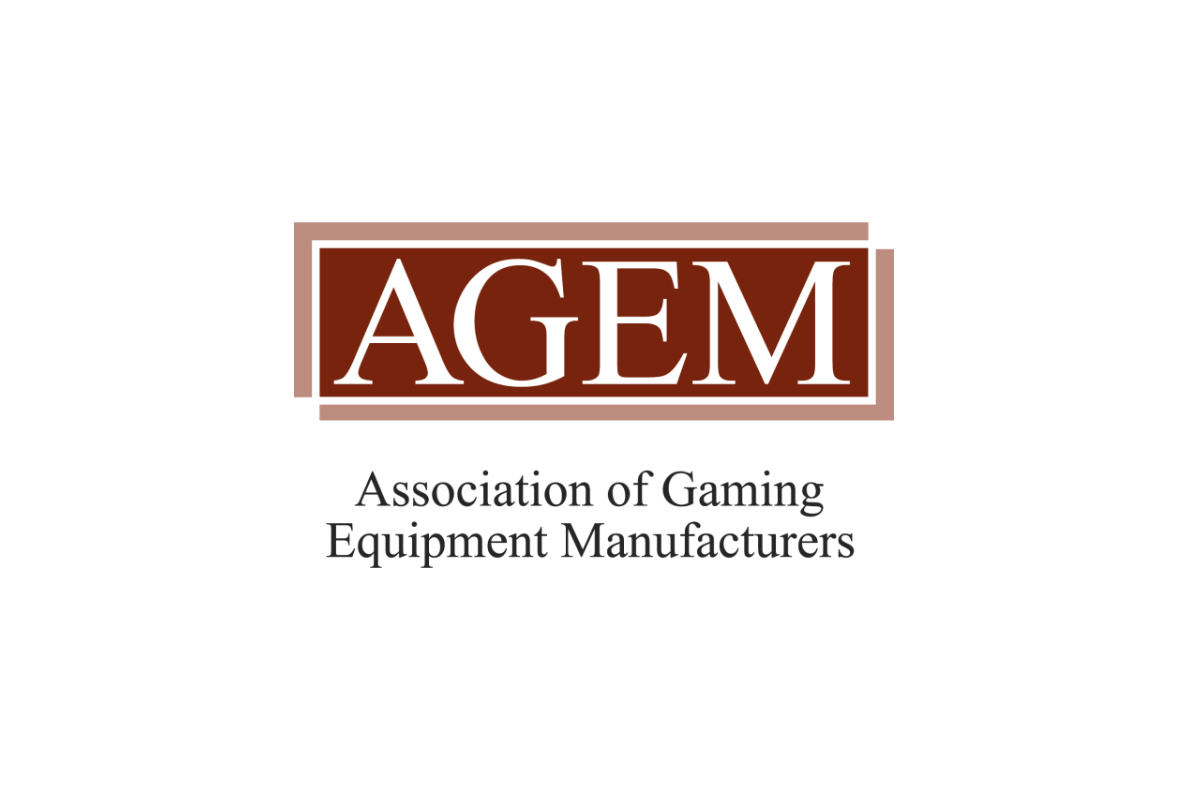 Reading Time:
6
minutes
The Association of Gaming Equipment Manufacturers (AGEM) announced today that Gavin Isaacs has been selected as the recipient of the 2018 Jens Halle Memorial Award Honoring Excellence in Commercial Gaming Professionalism, and Frank Legato has been selected as the recipient of the 2018 Peter Mead Memorial Award Honoring Excellence in Gaming Media & Communications.
AGEM previously announced the creation of this unique annual awards program to acknowledge the lasting impacts on gaming by Halle and Mead, two distinctive industry veterans who died unexpectedly in 2015. Honorees will be announced each year at the Global Gaming Expo (G2E) in Las Vegas, and this year's awards ceremony for Isaacs and Legato will take place on Wednesday, Oct. 10 at 4 p.m. at AGEM booth No. 3700 near the main entrance to G2E at the Sands Expo.
Currently Vice Chairman of the Board of Scientific Games, Isaacs, 54, has a long history of success and respect in the global gaming industry. Previously, from 2014-2016, Isaacs was President and Chief Executive Officer of Scientific Games and a Board Director. Before joining Scientific Games in 2014, he served three years as the Chief Executive Officer of SHFL entertainment. Prior to that, Isaacs served five years as Executive Vice President and Chief Operating Officer of Bally Technologies. Earlier in his career, Isaacs served nearly eight years with Aristocrat Leisure Limited. During his tenure, he held key management positions, including General Manager, Legal and Compliance; General Manager, Marketing and Business Development; and Managing Director, Europe, before being named Americas President in 2003. Before joining Aristocrat, Isaacs was a partner with the leading Australia law firm DLA Phillips Fox.
"Few people in our industry's history have traveled the world shaking hands, meeting customers and sharing his unique personality more than Gavin has during a distinguished career that has also taken him to the top leadership position at multiple respected companies," said Tom Nieman, President of AGEM. "The nominating criteria strictly guide the selection of these awards every year, and Gavin's general path and dedication to customer relations are very similar to the traits Jens displayed. I know Jens and Gavin were friendly competitors when they were both circling the globe and it gives AGEM great pleasure to honor both Gavin and Frank Legato this year."
With a background in gaming dating back 35 years, Legato, 61, has served as Editor for Global Gaming Business (GGB) magazine since 2002 and is the leading voice for new slot titles and gaming technology from both the industry and player perspectives. His career in gaming journalism began as Associate Editor for Public Gaming magazine in 1984 and he launched and served as Editor of Casino Gaming magazine in 1985 before moving on to Casino Journal, where his focus on slot companies and their new offerings became renowned throughout the industry. On the player side, Legato started sharing his humorous tales with readers of first Atlantic City Insider and then Casino Player in 1997 and also guided Strictly Slots magazine and its focus on slot and video poker players. A sought-after speaker and trade-show moderator, Legato is also the author of two books on gaming, "How To Win Millions Playing Slot Machines… Or Lose Trying" and "Atlantic City: In Living Color." He has a B.A. in journalism and M.A. in communications from Duquesne University in Pittsburgh.
"When it comes to slot machines and relationships with game companies, no one can touch Frank," said Marcus Prater, Executive Director of AGEM. "My personal history with Frank goes back to 1996 and I've witnessed a commitment to his craft that is unparalleled. He has certainly experienced and written about more slot titles than anyone ever and he does it with an understanding and wit that conveys the entertainment aspect of the suppliers' place in this global gaming industry. And let's not forget that Frank is a household name for slot players all over the country who have been reading his hilarious stories of success and misfortune for more than 20 years."
Halle, a longtime Bally and Novomatic executive in Europe who was most recently CEO of Gauselmann Group's Merkur Gaming based in Florida, died suddenly on May 20, 2015 at the age of 57. Mead, the founder and publisher of Casino Enterprise Management magazine, died suddenly in Las Vegas on June 24, 2015 at the age of 54.
Current gaming professionals were nominated for these memorial awards based on the following criteria that aim to capture the unique attributes displayed by Halle and Mead during their storied careers:
Jens Halle Memorial Award Honoring Excellence in Commercial Gaming Professionalism
"Nominees must have experience working in the global gaming supplier sector for a minimum of 10 years and possess the following traits and qualities that Jens displayed throughout his working life: Professionalism, business success, international scope, attention to detail and timely follow-up; a willingness to 'go the extra mile,' both figuratively and literally; a sense of humanity in an oft-times cutthroat business; a recognition of the importance of a handshake and a fair deal for all; and a dedication to the health of the industry as a whole."
Peter Mead Memorial Award Honoring Excellence in Gaming Media & Communications
"Nominees must have experience working in the mainstream media, gaming trade press or individual gaming company PR/communications for a minimum of 10 years and possess the following traits and qualities that Peter displayed throughout his working life: Quality reporting and communication with an emphasis on personal contact to generate ideas and gather information; taking risks and questioning the status quo; challenging the industry to consider new ideas; and identifying trusted partners to improve the overall product."
Chief Executive Officer and President of Novomatic Americas Rick Meitzler and Global Gaming Business (GGB) founder and Publisher Roger Gros were the recipients of the AGEM memorial awards program in 2017. Ainsworth Game Technology founder and current Executive Chairman Len Ainsworth and then-Golden Entertainment Director of Corporate Communications and longtime Las Vegas Review-Journal gaming columnist Howard Stutz were the initial recipients of the AGEM memorial awards program in 2016.
AGEM is a non-profit international trade association representing manufacturers and suppliers of electronic gaming devices, lotteries, systems, table games, online technology, sports betting, key components and support products and services for the gaming industry. AGEM works to further the interests of gaming equipment suppliers throughout the world. Through political action, regulatory influence, trade show partnerships, educational alliances, information dissemination and good corporate citizenship, the members of AGEM work together to create benefits for every company within the organization. Together, AGEM has assisted regulatory agencies and participated in the legislative process to solve problems and create a business environment where AGEM members can prosper while providing a strong level of support to education and responsible gaming initiatives. For more information, visit www.AGEM.org.
The current AGEM membership roster, 160 companies strong based in 22 countries, is a who's who of the supplier segment of the global gaming industry: AGEM Gold Members: AGS, Ainsworth Game Technology, Aristocrat Technologies, Everi, International Game Technology (IGT), Konami Gaming, Merkur Gaming, NOVOMATIC Group, Scientific Games and Sega Sammy Creation. AGEM Silver Members: Action Gaming, Aruze Gaming America, Betson Enterprises, Casino Technology, Crane Payment Innovations (CPI), Gaming Partners International (GPI), Inspired Gaming, JCM Global, Ortiz Gaming, Quixant PLC, Suzo-Happ Group, TCSJohnHuxley, TransAct Technologies and Zitro. AGEM Bronze Members: Abbiati Casino Equipment, Ace Systems Mx, Alfastreet, Amatic Industries, APEX gaming, Atlas Gaming, Astro Corp., BetConstruct, Bingotimes Digital Technology, Cammegh Limited, Century Gaming Technologies, CG Technology (CGT), Cole Kepro International, DR Gaming Technology (DRGT), Euro Games Technology (EGT), Exacta Systems, FBM, Galaxy Gaming, Gamblit Gaming, GameCo, Gaming Arts, Gaming Support, Glory Global Solutions, Grand Vision Gaming, Incredible Technologies, Interblock USA, Jackpot Digital, Jumbo Technology, Matsui Gaming Machine Co., Metronia, Patriot Gaming & Electronics, PDS Gaming, RCT Gaming, Spintec, Table Trac, Weike Gaming Technology, Wells-Gardner Technologies, Win Systems and Worldpay Gaming. AGEM Associate Members: 3M Touch Systems, Adlink Technology, Advantech-Innocore, Agilysys, ArdentSky, Arrow International, Asimex Global, Atrient, Automated Cashless Systems, Automated Systems America, Inc. (ASAI), Axiomtek, BDO USA, British Group Interactive (BGI), Capco, Carmanah Signs, Catapult Global, CDC Gaming Reports, CMC Trading Engineering (International) Ltd, Comer Holdings, Comtrade Gaming, Cooper Levenson, Deloitte LLP, Digital Instinct, DiTronics Financial Services, Dominode, Duane Morris LLP, E4 Gaming, EFCOtec Corporation, Eilers & Krejcik Gaming, Elite Gaming Technology, Fantini Research, Finnegan, Henderson, Farabow, Garrett & Dunner, Fox Rothschild, G2 Game Design, Gambling Compliance, Gamesman, Gaming Capital Group, GAN, Ganlot, Gary Platt Manufacturing, Gasser Chair Company, Genesis Interactive Technologies, GET IN Global, Global Gaming Business (GGB) Magazine, Global Gaming Group (G3), Greenberg Traurig, GSL Gaming Group, House Advantage, Howard & Howard, Impact Display Solutions, Intel, IPS, James Industries, James Industry Research Group, Jones Walker, JP Morgan Chase, KEY-BAK, Kiron Interactive, Kontron, Lazcano Sámano, Lewis Roca Rothgerber Christie, Lightstone Solutions, Majestic Realty, Millennial Esports, NanoLumens, Nanoptix, Olsen Gaming / Spectronix, Outpost Creative, Patir Casino Seating, Plus Studios, Portilla Ruy-Díaz y Aguilar, Posiflex Business Machines, Proforma GPS, Regulatory Management Counselors (RMC), Rising Digital, RMMC, RSM US LLP, SAP, SCA Gaming, Sightline Payments, Southco, Southwest Manufacturing Services, Spin Games, StylGame USA, Taft Stettinius & Hollister, Talent Associates, The Bright Group, The United States Playing Card Company, Touch Dynamic, Tournament One, TOVIS, TraffGen USA, Veridocs, Wells Fargo, Young Electric Sign Company (YESCO) and Zebra Technologies.
Boyd Gaming Completes Acquisition Of Four Pinnacle Entertainment Assets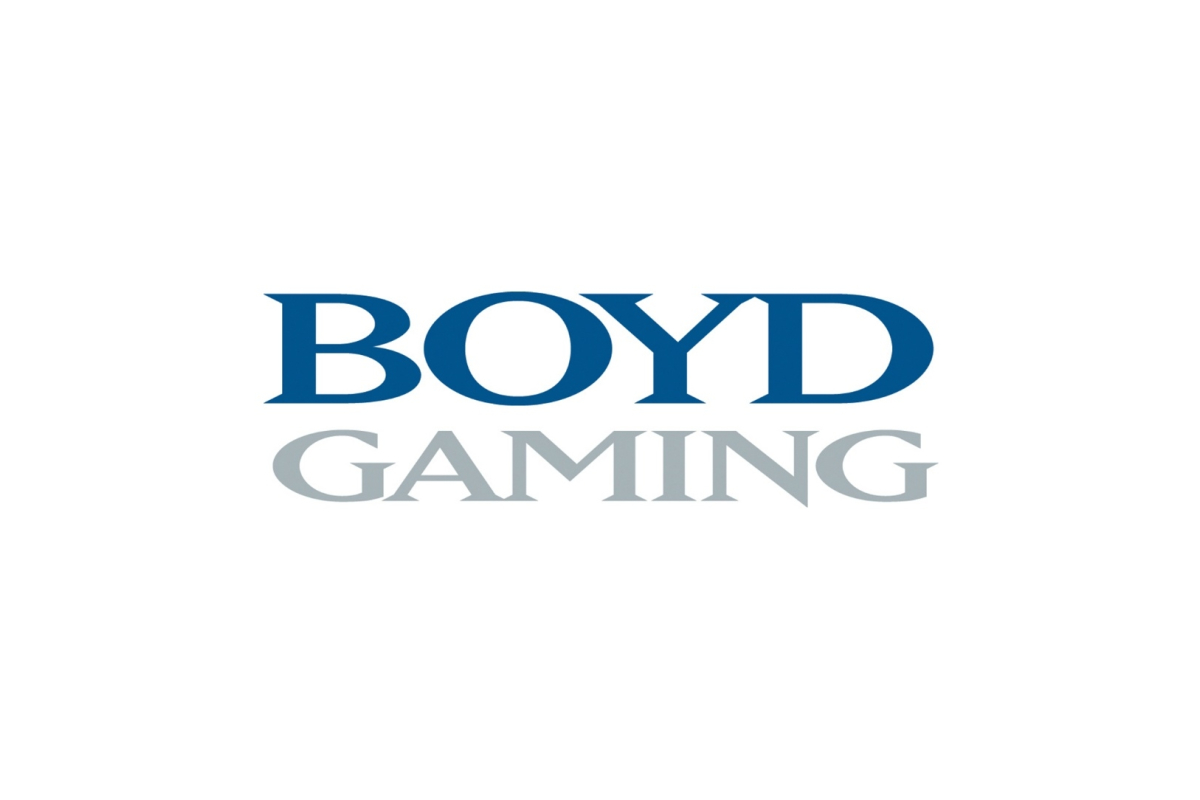 Reading Time:
2
minutes
Boyd Gaming Corporation (NYSE: BYD) today announced that it has completed its acquisition of the operations of four properties from Pinnacle Entertainment, Inc.: Ameristar St. Charles (Missouri); Ameristar Kansas City (Missouri); Belterra Casino Resort in Florence, Indiana; and Belterra Park in Cincinnati, Ohio.
As part of the transaction, Boyd Gaming has entered into a master lease agreement with Gaming and Leisure Properties, Inc. (NASDAQ: GLPI), which owns the real estate of Ameristar St. Charles, Ameristar Kansas City and Belterra Casino Resort. Boyd Gaming acquired both the operations and real estate of Belterra Park, utilizing financing from GLPI for the purchase of the Belterra Park real estate assets.
The acquisition follows the Company's recent purchase of Valley Forge Casino Resort in King of Prussia, Pennsylvania, on September 17.  Boyd Gaming now operates 29 casino properties in 10 states – Nevada, Illinois, Indiana, Iowa, Kansas, Louisiana, Mississippi, Missouri, Ohio and Pennsylvania.
"By adding these four high-quality properties, we have significantly expanded our portfolio and enhanced our free cash flow profile at a compelling multiple," said Keith Smith, President and Chief Executive Officer of Boyd Gaming.  "We have gained a strong presence in three of the Midwest's largest gaming markets, with access to millions of potential new customers.  We are pleased to welcome the Ameristar and Belterra team members to Boyd Gaming, and look forward to great success together."
About Boyd Gaming:
Founded in 1975, Boyd Gaming Corporation (NYSE: BYD) is a leading geographically diversified operator of 29 gaming entertainment properties in 10 states.  The Company currently operates 1.76 million square feet of casino space, approximately 38,000 gaming machines, 900 table games, more than 11,000 hotel rooms, and 320 food and beverage outlets.  With one of the most experienced leadership teams in the casino industry, Boyd Gaming prides itself on offering its guests an outstanding entertainment experience, delivered with unwavering attention to customer service.
Forward-looking Statements
This press release contains forward-looking statements within the meaning of Section 27A of the Securities Act of 1933, as amended, and Section 21E of the Securities Exchange Act of 1934, as amended. Such statements contain words such as "may," "will," "might," "expect," "believe," "anticipate," "could," "would," "estimate," "continue," "pursue," or the negative thereof or comparable terminology, and include (without limitation) statements regarding Boyd Gaming's significant expansion of its portfolio and its enhanced free cash flow profile at a compelling multiple. These forward-looking statements are based upon the current beliefs and expectations of management and involve certain risks and uncertainties, including (without limitation) risks associated with changes to the financial conditions or the economic conditions in the areas in which Boyd Gaming operates; the fact that Boyd Gaming's expansion projects are subject to many risks inherent in expansion, development or construction of a new or existing project; competition; litigation; financial community and rating agency perceptions of Boyd Gaming and its subsidiaries; changes in laws and regulations, including increased taxes; the availability and price of energy, weather, regulation, economic, credit and capital market conditions; and the effects of war, terrorist or similar activity. Additional factors are discussed in "Risk Factors" in Boyd Gaming's annual, periodic and current reports filed from time to time with the Securities and Exchange Commission. All forward-looking statements in this press release are made as of the date hereof, based on information available to Boyd Gaming as of the date hereof, and Boyd Gaming assumes no obligation to update any forward-looking statement.
Source: Boyd Gaming Corporation
Wynn Resorts and BetBull Limited Announce U.S. Sports Betting Partnership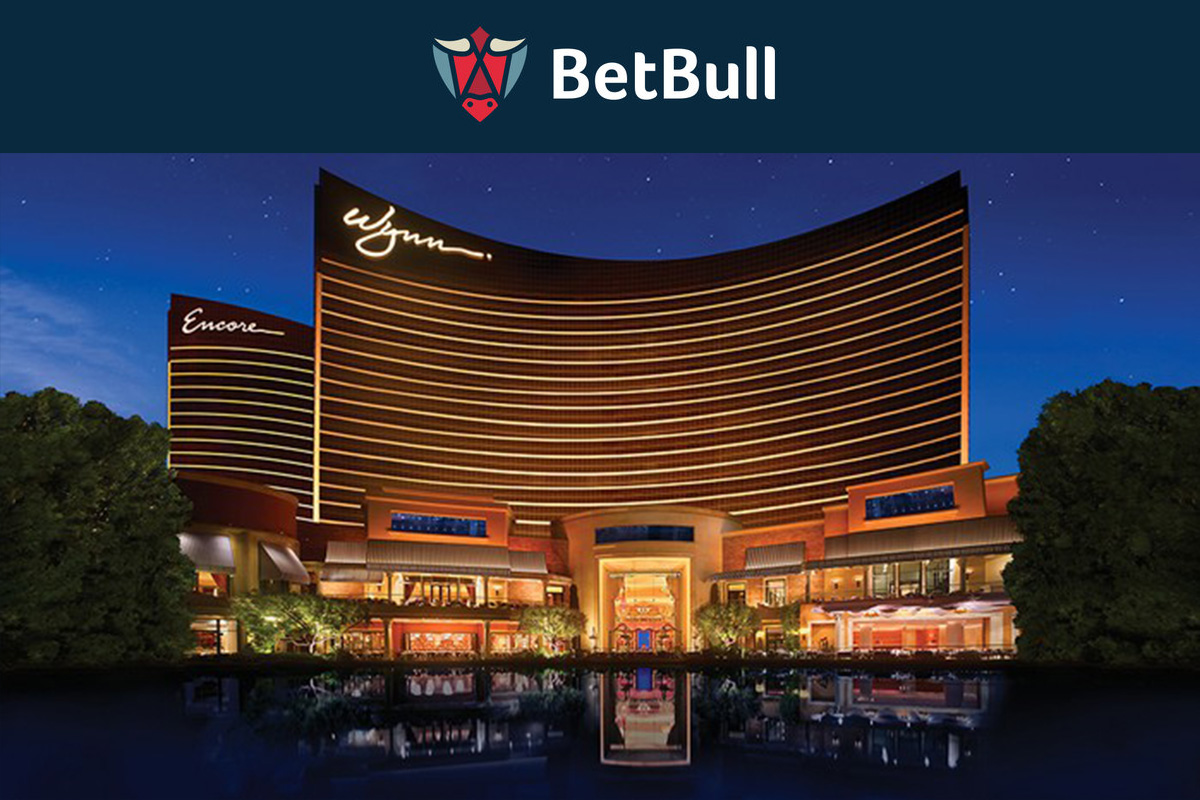 Reading Time:
2
minutes
Wynn Resorts, Limited announced that it has entered into a strategic partnership with BetBull Limited, a Europe-based digital sports betting operator, to pursue sports betting opportunities in the emerging U.S. market. The strategic partnership will position both parties to capitalize on the developing U.S. opportunity by combining Wynn Resort's nationally recognized brand with BetBull's digital sports betting operations capabilities and technology.
In conjunction with the formation of the strategic partnership, Wynn Resorts will make a minority equity investment in BetBull. Wynn Resorts will own 22.5% of BetBull on a fully-diluted basis upon closing of the investment which will occur in due course subject to customary closing conditions. Moelis & Company LLC acted as financial advisor to Wynn Resorts.
About Wynn Resorts:
Wynn Resorts, Limited is traded on the Nasdaq Global Select Market under the ticker symbol WYNN and is part of the S&P 500 Index. Wynn Resorts owns and operates Wynn Las Vegas (wynnlasvegas.com), Wynn Macau (wynnmacau.com) and Wynn Palace, Cotai (wynnpalace.com).
Wynn and Encore Las Vegas feature two luxury hotel towers with a total of 4,750 spacious hotel rooms, suites and villas, approximately 192,000 square feet of casino space, 22 dining experiences featuring signature chefs and 11 bars, two award-winning spas, approximately 290,000 square feet of meeting and convention space, approximately 110,000 square feet of retail space as well as two showrooms; three nightclubs, a beach club and recreation and leisure facilities. A luxury retail Strip-front expansion, Wynn Plaza, is currently under construction and is scheduled to debut the second half of 2018.
Wynn Macau is a luxury hotel and casino resort located in the Macau Special Administrative Region of the People's Republic of China with two luxury hotel towers with a total of 1,008 spacious rooms and suites, approximately 273,000 square feet of casino space, casual and fine dining in eight restaurants, approximately 31,000 square feet of meeting and convention space, approximately 59,000 square feet of retail space, and recreation and leisure facilities including two opulent spas, a salon and a rotunda show.
Wynn Palace is a luxury integrated resort in Macau. Designed as a floral-themed destination, it boasts 1,706 exquisite rooms, suites and villas, approximately 420,000 square feet of casino space, 11 food and beverage outlets, approximately 37,000 square feet of meeting and convention space, approximately 106,000 square feet of designer retail, SkyCabs that traverse an eight-acre Performance Lake, an extensive collection of rare art, a lush spa, salon and recreation and leisure facilities.
Wynn Resorts is currently constructing Encore Boston Harbor located in Everett, Massachusetts.
About BetBull Limited:
BetBull is the next generation betting company that offers users a truly unique experience, the first of its kind to combine free-to-play game mechanics with a mobile-first and truly social design.
Founded in 2015 by serial entrepreneur Sadok Kohen, BetBull has a presence in Malta and the United Kingdom. The Company is backed by former CEOs of 888 Holdings and Bwin, as well as several other prominent investors.
Arkansas court ruling paves way for casinos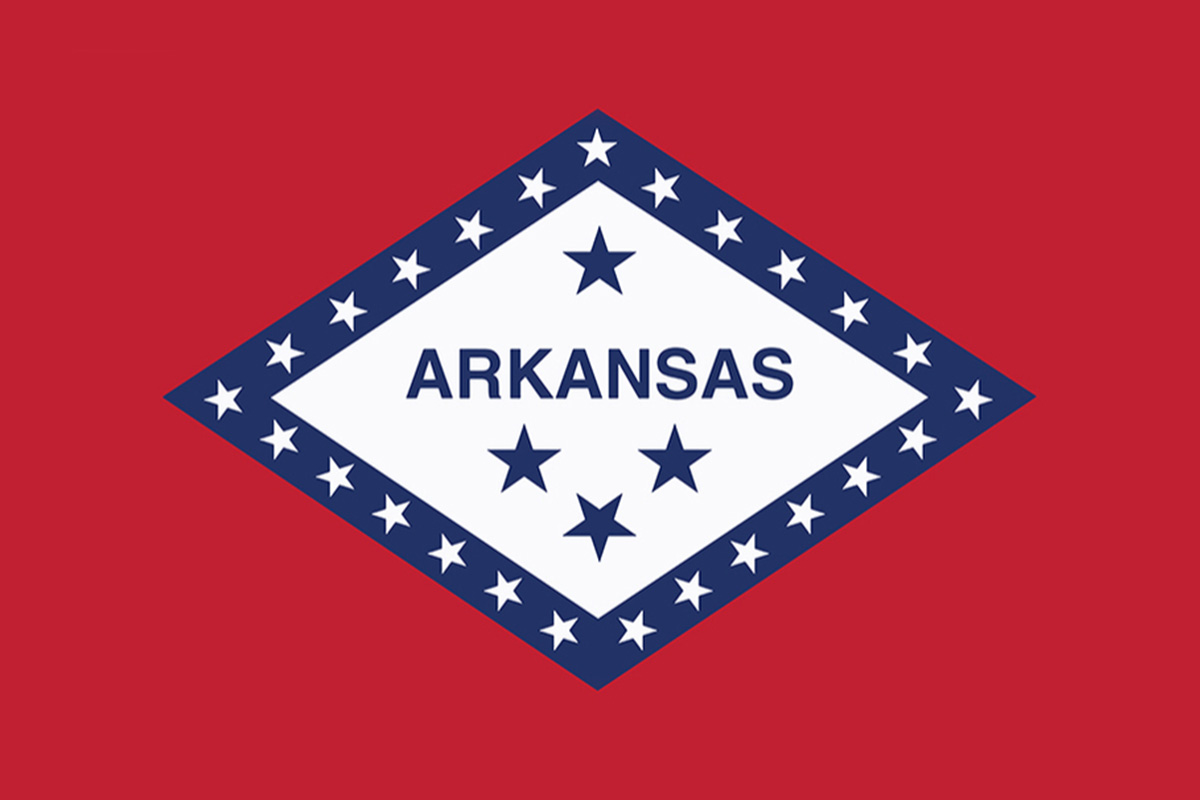 Reading Time:
1
minute
The Arkansas Supreme Court has ruled in favour of an amendment, which will pave the way for setting up licensed casinos in the state. Specifically, the court upheld Issue 4, the amendment for allowing four casino licenses in the state.
Nate Steel, counsel for Driving Arkansas Forward that lobbies for casino licenses, said that the Supreme Court ruling clears the path for Arkansas voters to add almost US$6 million to the state's economy and create 6,000 new jobs.
 "We are grateful the Supreme Court upheld the Attorney General's certification that Issue 4 is clear and understandable to voters. We are confident Arkansas will vote to keep casino entertainment dollars in our state when they cast their ballots on Nov. 6," said Steel.
The legal challenges were filed in September against the ballot and Chief Justice Dan Kemp, who was in charge of the challenges and later recused from the cases. The lawsuits were trying to get the proposal disqualified from the ballot, even after a major lobbying campaign that managed to get the question on the November election.