Neil Platt of Beacon Counselling Trust to facilitate workshops at bacta SR Exchange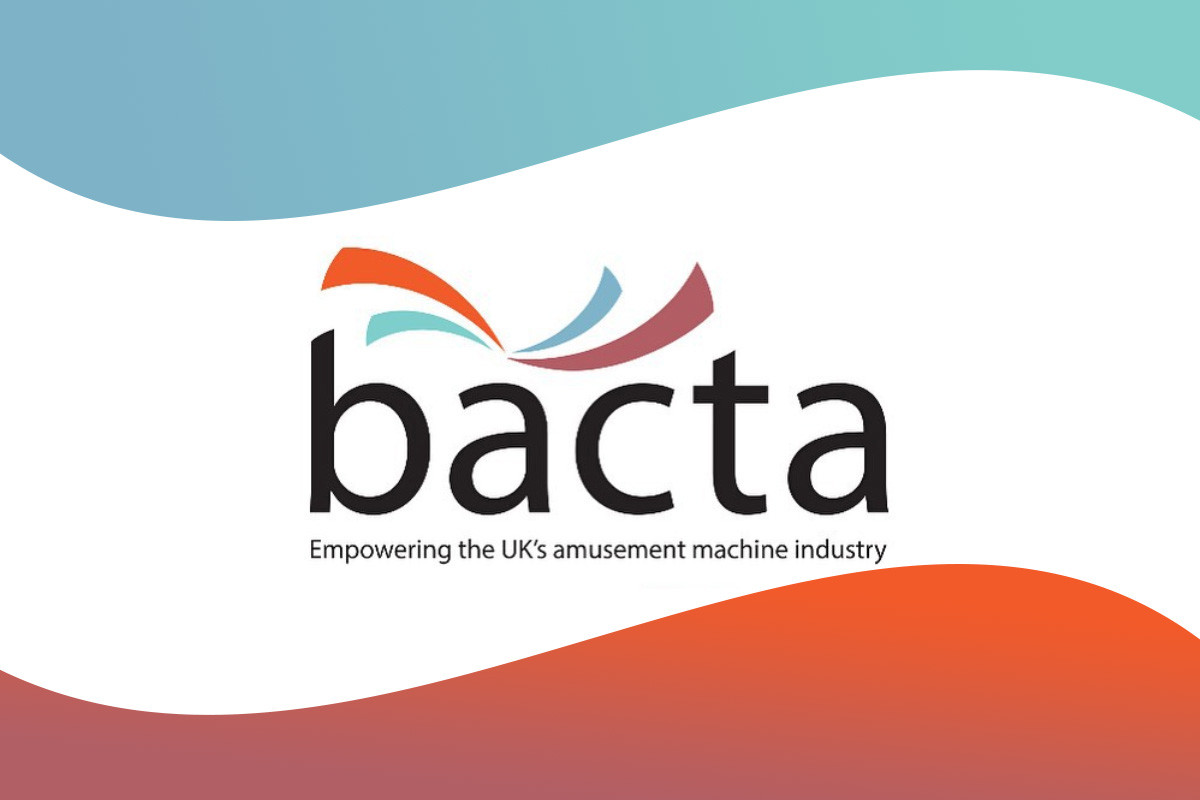 Reading Time:
2
minutes
With a packed programme and registration numbers increasing on a daily basis, the bacta SR exchange is on course for an engaging and highly productive event.
Social Responsibility is core to bacta's mission and the SR Exchange has been conceived to bring together Social Responsibility professionals, Operators and their staff for an exchange of knowledge and experience.
It is anticipated that the free-to-attend event will bring new insight into the prevention and treatment of gambling-related harm. An entire afternoon at the Exchange will be devoted to a series of workshop sessions at which those at the front-line can share their views on what works, what doesn't work, and why.
Neil Platt, Clinical Director at the Beacon Counselling Trust, will be a facilitator for two individual workshops under the banner: Sometimes it's more than a game. The Beacon Counselling Trust is a mental health support provider delivering a wide range of community based programmes, through multiple locations across the North West and North Wales. The Trust has engaged with more than 5,000 patients in the last two years.
Neil is an extremely experienced and well respected mental health clinician with a wide range of qualifications in mental health and emotional wellbeing, having worked both nationally and internationally within this field. Neil leads on the Problematic Gambling Treatment and Support programme across the North West and North Wales, The Programme is commissioned through GambleAware and GamCare and will engage with over 2000 patients this year.
Neil also leads on the GamCare Big Deal Young People and Professionals education Programme across the North West. Neil is a Royal Society for Public Health tutor and lectures extensively in the UK and abroad.
Looking forward to the very first SR Exchange, Neil reveals: "I am extremely pleased to be part of the development team of the Sometimes it's more than a game programme that we will be showcasing at the conference.
"The programme provides practical educational steps for bacta members and their staff to firstly recognise, and secondly to confidently engage with, and then finally to help minimise the harm to individuals and the wider community for those who may be experiencing or at risk of experiencing gambling related harm. This is a wonderfully practical initiative and a model of best practice and collaboration between bacta and Providers within the Treatment and Support network," concluded Neil.
Anyone wishing to participate in the bacta SR Exchange should contact Linda Malcolm at bacta without delay. Linda may be reached on +44(0)20 7730 6444 or at [email protected]

Armadillo Studios launches its first slot title – 15 Armadillos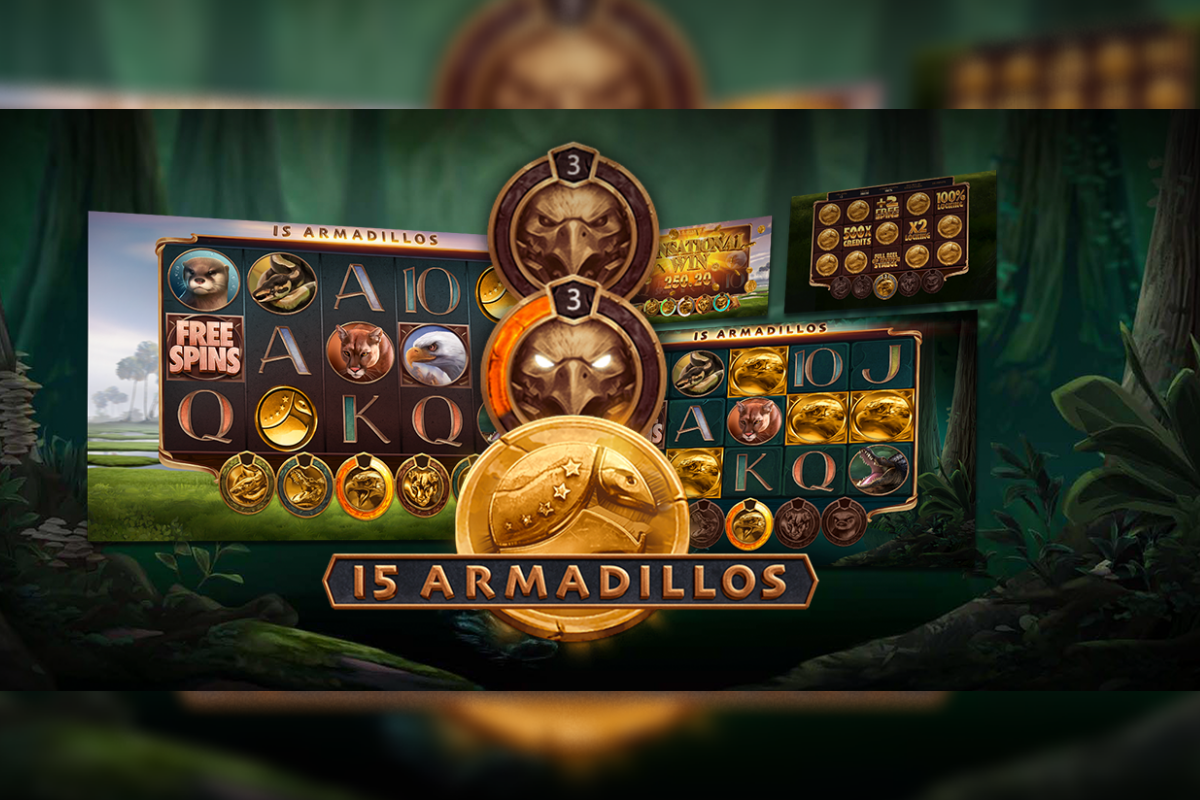 Reading Time:
2
minutes
Armadillo Studios is delighted to announce the official launch of its first game, 15 Armadillos, on the 20th of January. This 5×3 high volatility video slot showcases the natural beauty of the Everglades with a splash of cash via respins, jackpots, symbol collection, Armadillo Link, and free spins.
Players can win again and again thanks to the wild respins, accumulating animal power with each win and building up suspense for the chance to trigger an Armadillo Link – an exciting jackpot feature where each full column of credit prizes also upgrades the jackpot with the top jackpot set at 10,000x for filling all 15 positions.
15 Armadillos fuses symbol collections and pick bonuses to boost the free spin experience to uncharted possibilities. Players are given the flexibility to pick from a massive variety of feature combinations which not only offer a plethora of experiences in each session, but continuous insight into how the next free spins could always top the previous record.
Whether you go with the American Eagle or the Otter free spins, by combining some of the most powerful enhancements together, the game can generate free spin thrills with total wins that almost make the 10,000x top jackpot look small in comparison.
The game will be distributed exclusively by Spearhead Studios and is currently certified in six markets, with more to follow.
David Stoveld, COO of Armadillo Studios, says: "We are proud to debut our first game of many as an American focused gaming studio. Nestled in Florida's beautiful Everglades, 15 Armadillos sets the tone for our innovative style, where volatile features are accumulated into each animal for a truly unique and rewarding player experience."
Armadillo Studios was established in 2021 in Miami, Florida, and it focuses on bringing premium-quality content to the rich and expanding U.S. casino market. Managed by CEO Razvan Haiduc and COO David Stoveld, the studio has recently partnered with the famous female fighter Amanda Nunes for a branded casino game that is expected to hit the market in the second part of the year.
The team's efforts will continue in the following months, with the planned release of another upcoming title, Queen of Egypt – Exotic Wilds.
Oddin.gg to deliver esports betting solution to sports betting platform Novusbet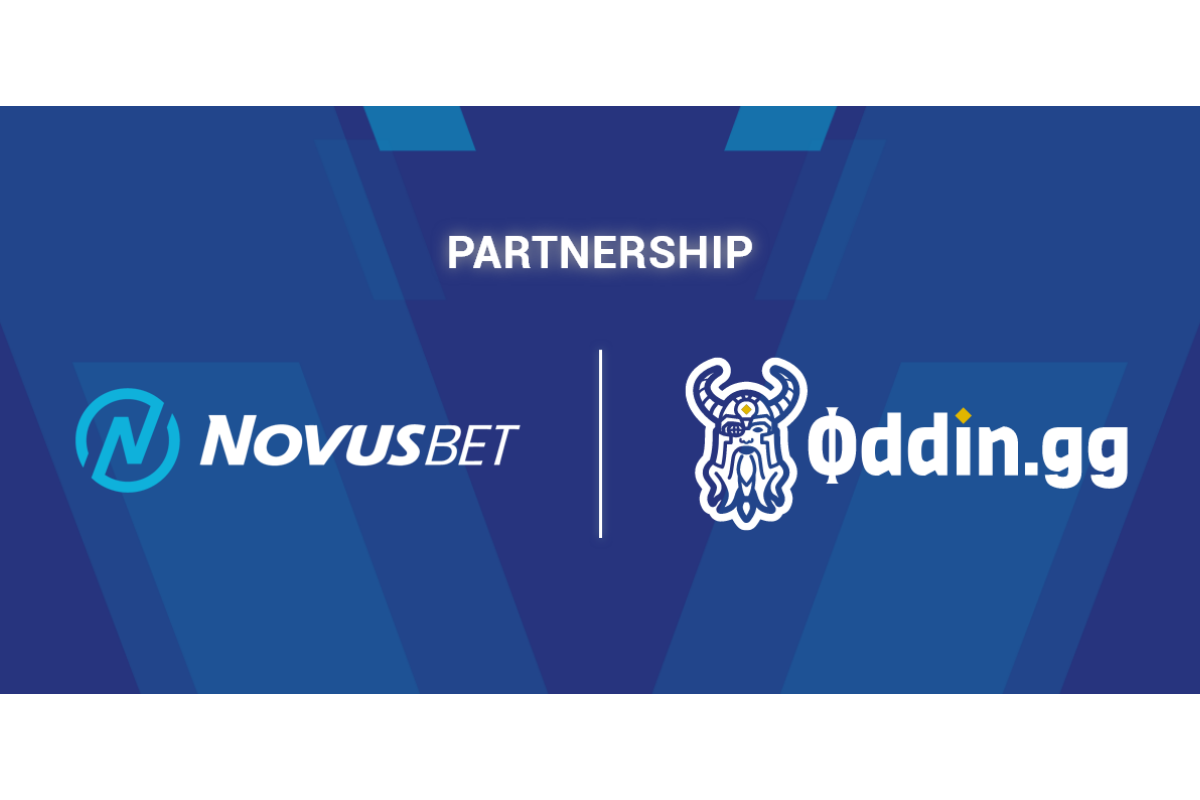 Reading Time:
2
minutes
The global sports betting industry continues to evolve at a rapid pace. As the pastime gets more and more popular with users, it is also becoming more diversified. One of the niche markets that has seen even more rapid and significant growth is esports betting, which offers a potentially large, mostly untapped source of revenue for operators. As esports betting continues to become more widespread, Oddin.gg, the leading esports betting solutions provider, has been selected by sports betting and platform provider Novusbet to help the latter expand its portfolio.
Novusbet operates primarily in Latin America and Africa, where the majority of its clients are located. Going forward, those clients will gain access to Oddin.gg's unique and innovative iFrame esports betting solution. This will allow them to target esports bettors throughout their operational areas, reaching tens of millions of potential new customers.
Oddin.gg co-founder and Managing Director Marek Suchar remarked, "This new relationship with Novusbet is the culmination of hard work on the part of both companies, as well as the recognition of the important role esports betting will play in the larger sports betting ecosystem. We are thrilled to be able to count on this new partnership to extend our reach and look forward to a long and prosperous relationship."
Novusbet will implement Oddin.gg's iFrame at the beginning of 2022. This will give all their clients access to tournaments and events for titles like CS:GO, Dota 2, and League of Legends, already household names in the fast-growing industry.
Simone Suppa, Novusbet Operations Manager added, "Oddin.gg's esports betting solutions stand apart in a market that is seeing greater competition. We are excited to be able to launch their iFrame for our clients, who will benefit from the innovation and advanced technology that Oddin.gg continues to bring to the esports space."
The esports ecosystem has been rapidly evolving over the past decade with explosive growth over the past two years. Esports betting is changing to reflect the developments. Many traditional sportsbooks around the world have embraced esports betting as a core component of their betting markets, poised to tap into a source of revenue that is expected to reach $13 billion by 2025.
Livespins joins forces with Fantasma Games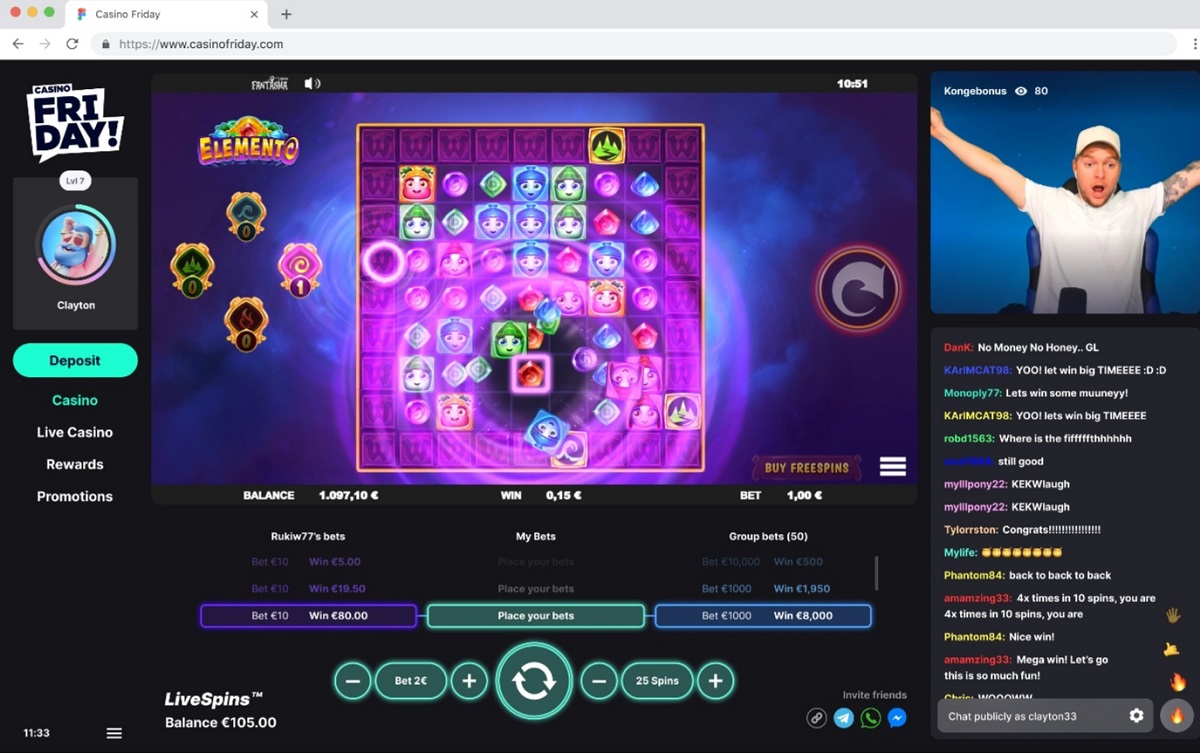 Reading Time:
2
minutes
Studio's chart-topping slots now part of social streaming bet-behind platform
Livespins, the provider of socially charged online casino experiences, has signed an agreement with Fantasma Games that will see the exciting game studio integrate its suite of slots into Livespins' ground-breaking live streaming platform.
The partnership will see Livespins' growing army of hugely entertaining streamers play some of Fantasma's most popular titles while enabling players to join the ride and bet behind the streamer.
Livespins is keen to work with innovative and cutting-edge studios to offer the best game titles to its streamers as well as players. Fantasma certainly fits the bill with its suite of slots that have been designed to offer player experiences that go beyond gambling.
This includes slots such as Flower Fortune Megaways that allows players to climb through levels built into the game, unlocking additional bonus features as they do. Then you have Heroes Hunt and Heroes Hunt 2 where players unlock different characters as they progress through the game's storyline.
Livespins integrates directly with an online casino and its proprietary streaming platform allows multiple players to view their favourite streamer and bet behind their play, effectively creating a group bet and shared betting experience on the same spin.
Each player is free to choose the bet amount and the number of spins they prefer. Adding another level of user engagement is the ability to chat with the streamer and other players and add reactions as the streamer spins the reels and the anticipation and excitement builds.
Michael Pedersen, CCO at Livespins, said: "Livespins is here to socially charge online casinos and offer an entirely new category of player experience by combining a well-known bet format – bet behind – with the uniquely immersive and highly entertaining world of streaming.
"At the heart of an engaging streaming session is a slot that provides the thrills and spills that both the streamer and the viewer can get excited about and in Fantasma Games we have a studio that knows how to deliver on both counts.
"This is the first in a series of integrations that we will be rolling out over the coming weeks and months as we continue to ramp up the Livespins product and proposition."
Fredrik Johansson, Founder at Fantasma Games, said: "As a studio, we have always aimed to be at the cutting edge and to design and develop slots that go beyond gambling to deliver never seen before player experiences. Livespins is working with a similar ethos, and we are thrilled to be their first studio partner.
"This partnership will allow us to leverage the power and influence of streamers and put our slots in front of a new and growing community of casino streaming consumers and online slot players."