Neil Platt of Beacon Counselling Trust to facilitate workshops at bacta SR Exchange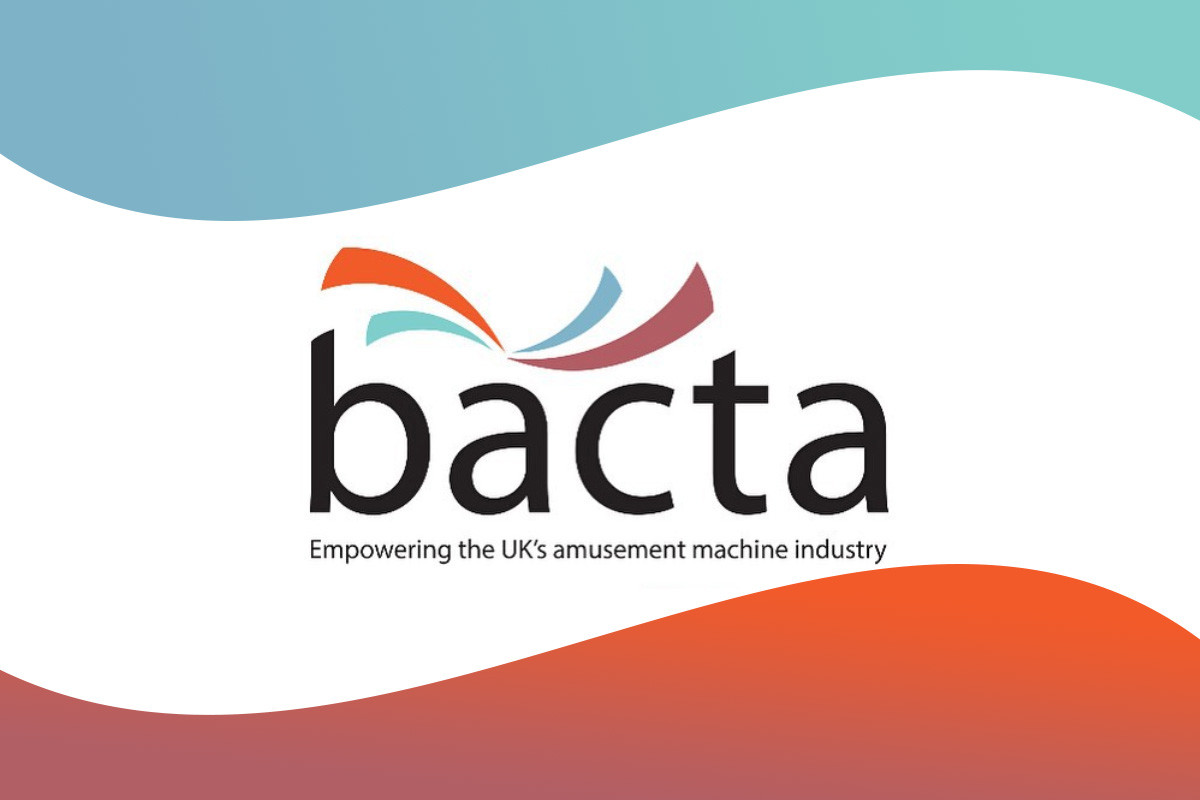 Reading Time:
2
minutes
With a packed programme and registration numbers increasing on a daily basis, the bacta SR exchange is on course for an engaging and highly productive event.
Social Responsibility is core to bacta's mission and the SR Exchange has been conceived to bring together Social Responsibility professionals, Operators and their staff for an exchange of knowledge and experience.
It is anticipated that the free-to-attend event will bring new insight into the prevention and treatment of gambling-related harm. An entire afternoon at the Exchange will be devoted to a series of workshop sessions at which those at the front-line can share their views on what works, what doesn't work, and why.
Neil Platt, Clinical Director at the Beacon Counselling Trust, will be a facilitator for two individual workshops under the banner: Sometimes it's more than a game. The Beacon Counselling Trust is a mental health support provider delivering a wide range of community based programmes, through multiple locations across the North West and North Wales. The Trust has engaged with more than 5,000 patients in the last two years.
Neil is an extremely experienced and well respected mental health clinician with a wide range of qualifications in mental health and emotional wellbeing, having worked both nationally and internationally within this field. Neil leads on the Problematic Gambling Treatment and Support programme across the North West and North Wales, The Programme is commissioned through GambleAware and GamCare and will engage with over 2000 patients this year.
Neil also leads on the GamCare Big Deal Young People and Professionals education Programme across the North West. Neil is a Royal Society for Public Health tutor and lectures extensively in the UK and abroad.
Looking forward to the very first SR Exchange, Neil reveals: "I am extremely pleased to be part of the development team of the Sometimes it's more than a game programme that we will be showcasing at the conference.
"The programme provides practical educational steps for bacta members and their staff to firstly recognise, and secondly to confidently engage with, and then finally to help minimise the harm to individuals and the wider community for those who may be experiencing or at risk of experiencing gambling related harm. This is a wonderfully practical initiative and a model of best practice and collaboration between bacta and Providers within the Treatment and Support network," concluded Neil.
Anyone wishing to participate in the bacta SR Exchange should contact Linda Malcolm at bacta without delay. Linda may be reached on +44(0)20 7730 6444 or at LindaM@bacta.org.uk
AMATIC Industries Reports Excellent FER in Madrid, Presents Roulette Grand Jeu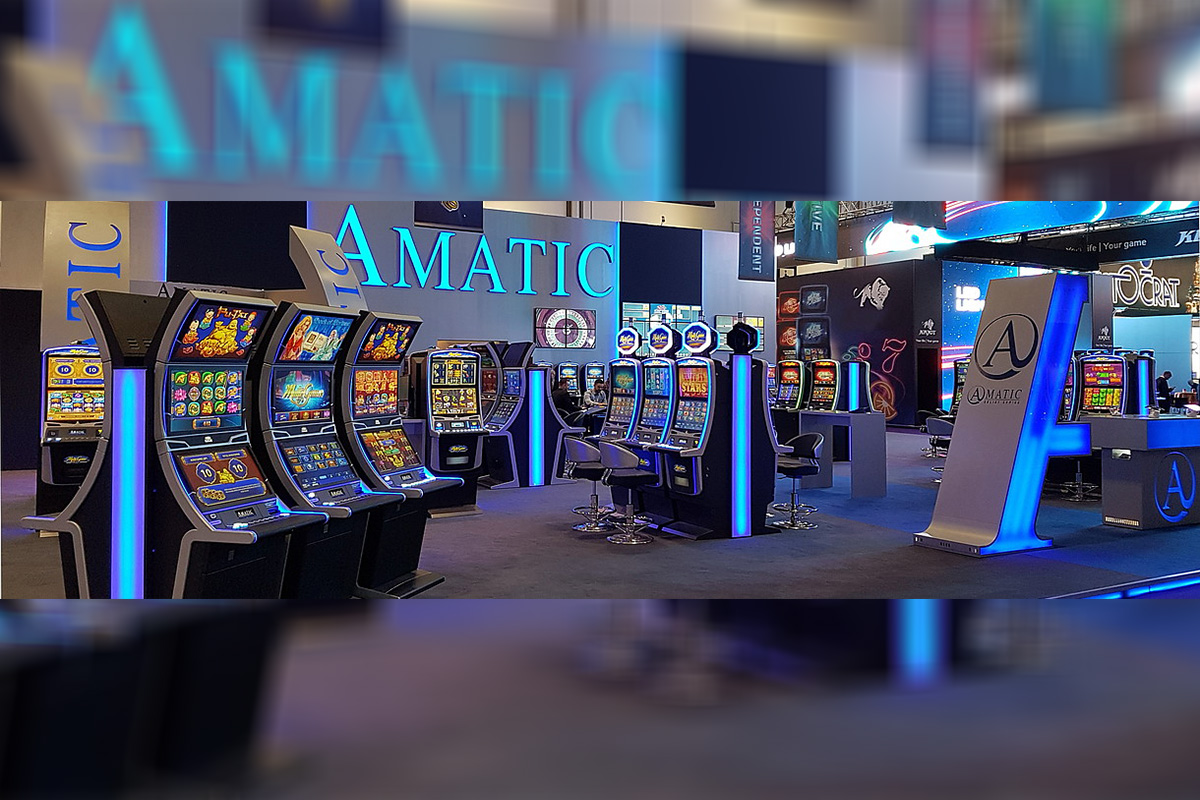 Reading Time:
1
minute
AMATIC Industries, an integrated supplier of premium gaming products, in collaboration with Comatel, has reported an excellent Fería International del Juego (FER) show in Madrid.
There was plenty to see as Comatel secured a large stand to house the AMATIC solutions. AMATIC Industries presented the latest Roulette Grand Jeu with the stylish, brand new Corona II overhead design that incorporates a large screen that can be viewed from both sides. This is an excellent way to portray the GO FOR GOLD bonus game which has been created especially for the Spanish market. Another highlight at the FER was the introduction of a further bonus game called LET'S PARTY.
Leopold Öller, Director at AMATIC Industries, summed up the response from the FER, stating, "It was a great opportunity to see our valued customers in Spain. Thanks to our unique partnership with Comatel our games have become extremely popular throughout the country. We are always focusing on bringing new innovations to strengthen our position here. We were able to do this in all areas – with our Corona II on the Roulette Grand Jeu, our new Amarox C24 Nero and new games for our Multiliner as well as the focus on our Landscape solution. We were very pleased with the response."
Betinvest to present new iFrame product with Asia-specific interface in Macao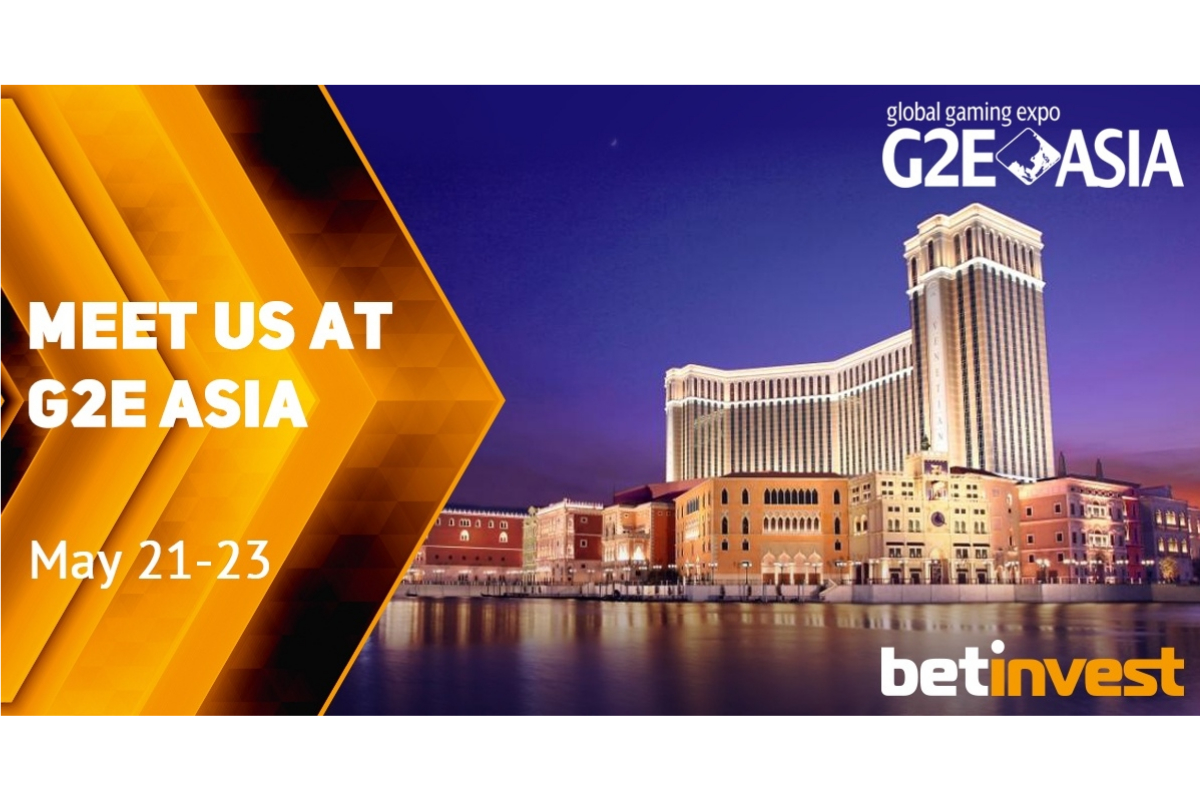 Reading Time:
2
minutes
Betinvest is going to the very heart of the Asian entertainment industry – Macao – to take part in one of the gaming business's leading international events. At stand D1229, the company will present its well-established sports betting products as well as its very latest solutions, such as iFrame Sportsbook. The Betinvest team have also announced that visitors will have the opportunity to get a €5,000 certificate which can be used towards the cost of any Betinvest product.
"We are delighted to be returning to G2E Asia this year, both to network and to present our new special offers. We were able to have a discussion with our Asian partners before the exhibition to find out all about the special needs and requirements of betting operators in Asia. We're well prepared and hope that visitors to our stand will be pleasantly surprised by what we have to offer them," said Betinvest's VP of Business Development, Valentyn Kyrylenko.
"We'll be presenting our new iFrame solution which offers unique opportunities to integrate and manage traditional Sportsbook and/or eSports betting. Our iFrame solution will be an essential tool for operators in any region. As for special features for the Asian market, we've made some changes in the backend according to the market's needs and developed a corresponding frontend. I hope they'll like it!" Kyrylenko added.
Between 21st and 23rd May 2019 at The Venetian Macao, the Betinvest team will showcase – and provide every visitor with an opportunity to try out for themselves – all of the company's products and services. The core Betinvest products are Sportsbook and Data Feed, but the company also offers simple yet profitable in-house solutions such as Lottery, Keno and Roulette.
Betinvest will be exhibiting at stand D1229. You can book a meeting with the Betinvest team here.
22Bet Enters the UK Sports Betting Market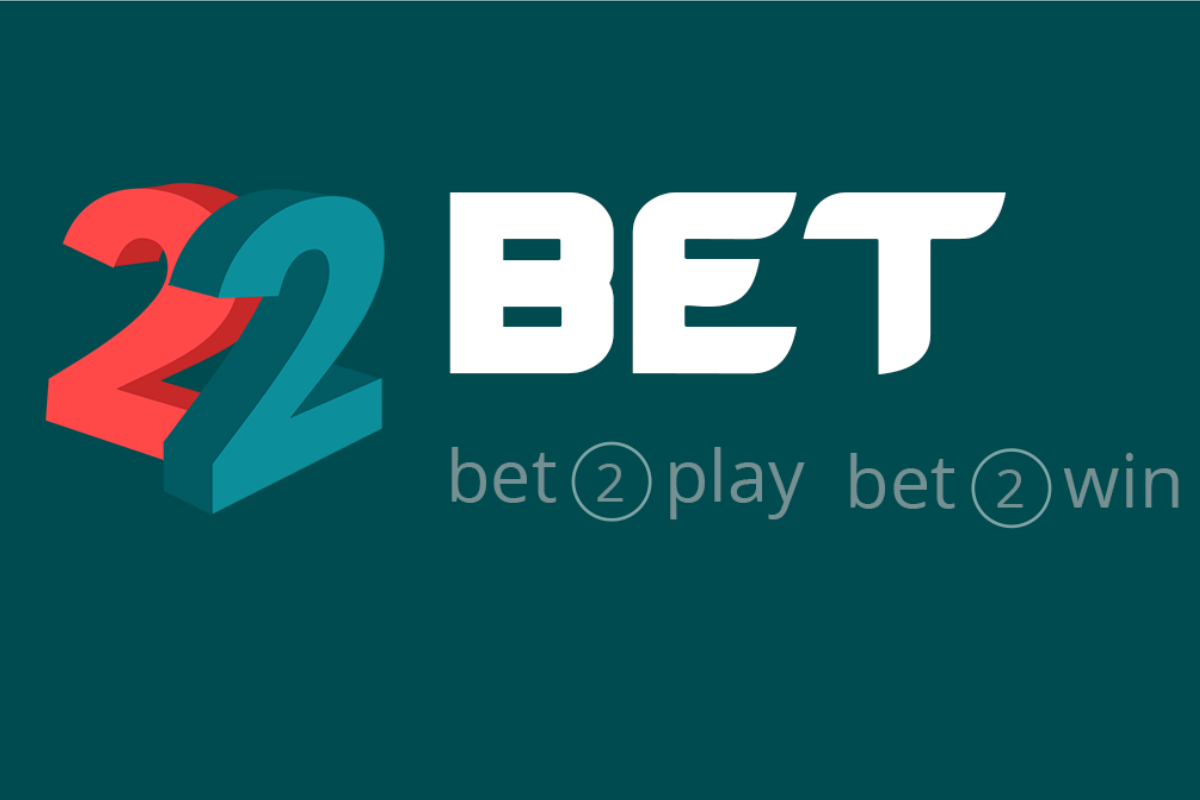 Reading Time:
1
minute
Sports betting market in the UK is known for its strict regulations and, as a result, quality online bookmakers. Just recently, another major player in the field, 22Bet, has launched its UK version to offer its services for the new audiences.
The new betting site offers the usual services on major sports leagues, eSports and entertainment specials, such as odds on Game of Thrones and Prince Harry and Meghan Markle's baby. Additionally, the site has a blog for best betting tips online.
The site also offers online slots, live casino games, as well as live bingo, wheel of fortune and poker among other games. By offering these combined services, 22Bet hopes to offer safe and reliable services in a strictly regulated UK market.
"Double twos" already cover various markets around the world, also offering sports betting throughout a great variety of regional leagues and a vast selection of eSports tournaments. 22Bet main portal is already one of the biggest sports bookmakers in Kenya, but has decided to launch a separate website specifically for the UK market.
Even though ease-of-use and best betting experience is the key subject of any bookmaker, special attention of their UK site was directed towards security and essential customer service, which works round the clock.
The brand is often most recognized from their ambassadors, which include the legendary Ronaldinho and Kevin Kuranyi – former member of German national football team that also played for Schalke 04 and Dinamo Moscow.
22Bet was also the main sponsor for Ronaldinho & Friends VS Adler All Stars charity match that took place at Eintracht Frankfurt's Commerzbank Stadium and featured, among others, Kuranyi, Rafael Van der Vaart, and Kevin Prince Boateng.