Zeal Network SE Announces Takeover Offer For Germany's Largest Private Digital Lottery Broker Lotto24 AG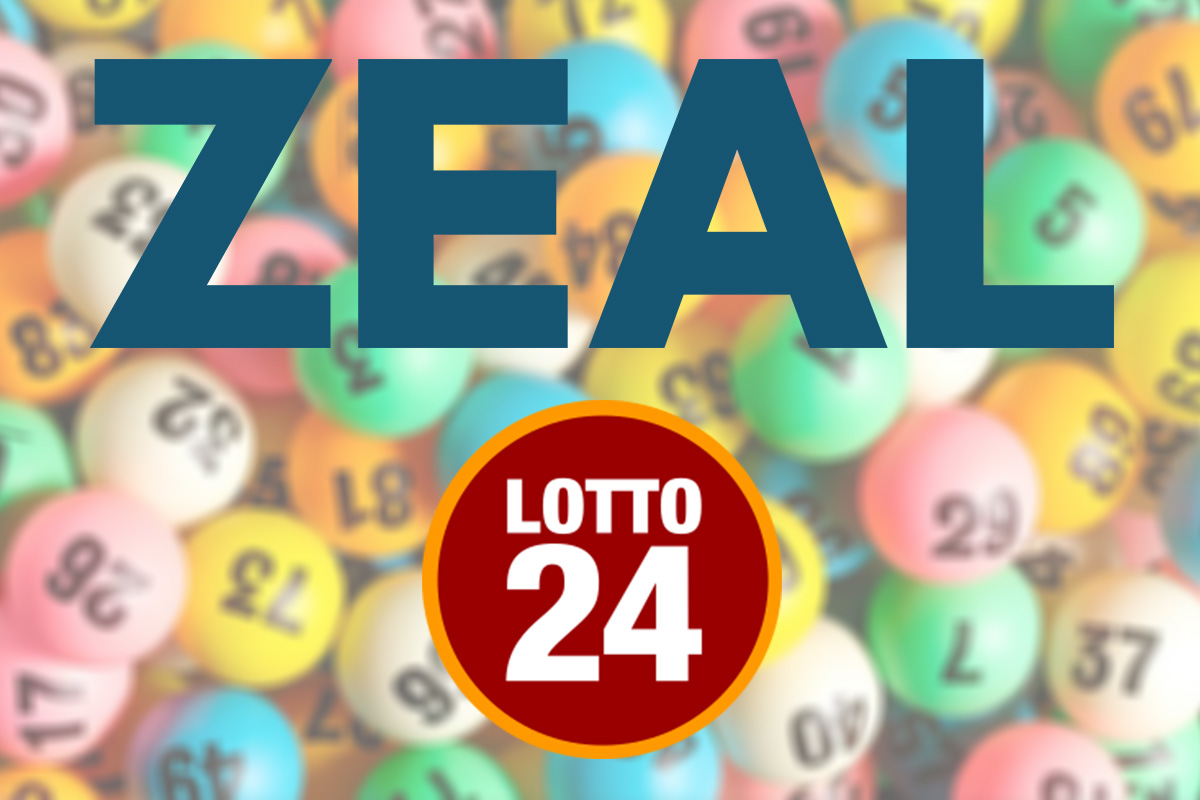 Reading Time:
5
minutes
The transaction will create a digital lottery group with currently more than 5 million combined customers globally, current combined billings of about EUR 500 million, and a diverse international footprint
The combined group will build on the existing position of Lotto24, discontinue the German secondary lottery business of Tipp24 and transform it to a locally licensed online broker. The companies jointly aim to accelerate growth of online brokerage in the EUR 8.7 billion German lottery market
The all-share takeover delivers significant benefits for shareholders with expected cost synergies of EUR 57 million per year, strong future cash generation, and a reduced risk profile
The transaction strengthens the German lottery market and returns to federal states and their lottery beneficiaries
ZEAL expects to offer one new ZEAL share for ca. 1.6 Lotto24 shares, reflecting the ratio of the volume-weighted average prices of ZEAL and Lotto24 shares over the past three months
ZEAL has secured irrevocable commitments to accept the offer from major shareholders representing approximately 65% of Lotto24 shares
ZEAL Network SE ("ZEAL") announced an all-share voluntary takeover offer for Germany's largest private digital lottery broker, Lotto24 AG ("Lotto24"). On completion, the transaction will create a digital lottery group with currently more than 5 million combined customers globally, current combined billings of about EUR 500 million, and a diverse international footprint.
In the context of the deal, and consistent with its renewed strategy to de-risk its business model and focus on locally-licensed businesses, ZEAL intends to transform its German secondary lottery business into a locally licensed online brokerage model after reacquiring control of its myLotto24 and Tipp24 subsidiaries and, in due course, to relocate ZEAL to Germany. The transaction will significantly strengthen the German lottery market and expand returns to federal states and their lottery beneficiaries.
A strong platform for accelerated growth and shareholder value creation
The transaction combines the strong balance sheet, high-quality loyal customer base, and technological capabilities of ZEAL with the proven expertise of Lotto24 in the German lottery brokerage market. The enlarged Group will be in a unique position to accelerate online brokerage growth in the German lottery market.
The Group will also continue to pursue its international growth ambitions, building on the existing, diverse international portfolio (UK, Ireland, Spain, Norway, and Netherlands) and global development pipeline of ZEAL, with the aim of creating long-term growth and sustained shareholder and customer value.
ZEAL believes that the change to its business model in Germany will deliver significant benefits to ZEAL shareholders in the medium term as a result of reduced operational, tax and regulatory risk as well as improved growth potential. As part of the business model change, ZEAL has taken the decision to discontinue certain products and to focus on less volatile brokerage income in the German market, resulting in net annual run-rate revenue dis-synergies of ca. EUR 107 million, which is expected to be compensated for over time through accelerated growth of the enlarged Group. The combination with Lotto24 is also expected to deliver annual run-rate cost synergies of c. EUR 57 million through greater platform efficiencies and significant reductions in other operational costs. Further details of these revenue dis-synergies and cost savings are set out in Appendix A to this announcement.
In addition, ZEAL management has identified further cost savings of approximately EUR 4 million, which do not arise as a consequence of the transaction and sees additional potential future upside.
Dr Helmut Becker, CEO of ZEAL, said:"ZEAL will reunite with Germany's largest digital lottery broker. We will have a significantly enlarged, loyal customer base, strong technology and marketing platforms, and an exceptionally experienced team. Together with our plans to regain control of Tipp24 and transform its German business models, this puts us in an excellent position to accelerate online growth in both the EUR 8.7 billion German lottery market and EUR 270 billion global lottery sector – as a locally-licensed broker, licensed operator, and lottery investor. This transaction is good for shareholders, good for customers, and good for the German federal states and their lottery beneficiaries. We have held initial, constructive conversations with Lotto24 and look forward to further engaging with the management to achieve a successful combination of the businesses. We also look forward to a successful and constructive cooperation with Germany's state lotteries and invite all shareholders to join us on this journey."
Since its IPO on the Frankfurt Stock Exchange in 2012, Lotto24 has grown rapidly. In 2017, Lotto24 generated billings of EUR 220.7 million and revenues of EUR 25.2 million. In October 2018, Lotto24 upgraded its full year guidance, anticipating billings' growth of between 38% and 43% for 2018. In the first nine months of 2018, the company increased billings by 43% to EUR 235.9 million, revenues grew almost 50% to EUR 28.1 million, and the total number of registered customers rose by 36% to 2.04 million.
ZEAL has nearly two decades' experience as an online lottery operator, reseller and investor. In 2017, ZEAL delivered billings of EUR 280.5 million and revenues of EUR 134.3 million. In the first nine months of 2018, billings increased 5% to EUR 212.4 million, revenues rose by 19% to EUR 111.2 million, and the number of new customers grew by 54%, taking the total number of registered customers of the Group to more than 3.5 million.
Transaction supported by major Lotto24 shareholders
ZEAL will offer Lotto24 shareholders the opportunity to exchange their Lotto24 shares for shares in ZEAL. The offer consideration will reflect the ratio of the volume-weighted average share prices of both Lotto24 and ZEAL over the past three months before announcement of the transaction. Subject to the final determination of the minimum prices required by law and the final terms set forth in the offer document, ZEAL intends to offer one new ZEAL share as consideration in exchange for each ca. 1.6 tendered shares of Lotto24. Independently of the offer, ZEAL expects to pay an ordinary interim dividend ofEUR 1.00 by year-end 2018.
In a clear statement of shareholder support for the deal, ZEAL today entered into irrevocable tender agreements with major shareholders of Lotto24, namely with Günther Group, Working Capital and Jens Schumann. They represent approximately 65% of the shares and voting rights in Lotto24. By entering into the tender agreements, these shareholders have undertaken to tender their shares in Lotto24 into the offer.
Jonas Mattsson, Chief Financial Officer of ZEAL: "We believe this deal creates significant value for ZEAL and Lotto24 shareholders. The future growth prospects, significant reduction of regulatory risk and the related uncertainties, and EUR 57 million of annual cost synergies make the combined group a highly attractive long-term investment proposition. With our shared history, we are confident of achieving a seamless integration of both companies. Weencourage all holders of Lotto24 and ZEAL shares to follow the major shareholders and take part in the offer."
The offer will be made in accordance with the conditions to be set forth in the offer document, among others a minimum acceptance rate of 50% plus one share of Lotto24. Further details of the offer and its terms, including the acceptance period, will be contained in the offer document. ZEAL expects that the offer document will be published on the website www.zeal-offer.com at the beginning of 2019.
An extraordinary general meeting of ZEAL is expected to be held at the end of December 2018, at which ZEAL will ask its shareholders to approve the offer, including the acquisition of Lotto24 shares from certain members of the Supervisory Board of ZEAL or persons connected with them, and authorise the Executive Board to allot a number of shares as required to fund the offer. As Günther Group has made it a condition to its tender agreement with ZEAL that it will not, as a consequence of the offer, be subject to a legal obligation to make a general offer for the shares in ZEAL which it does not own at that time, ZEAL will furthermore propose a resolution to its shareholders (other than Günther Group and persons acting in concert with Günther Group) to approve the waiver of such obligation granted by the Panel on Takeovers and Mergers. The ZEAL shareholder approvals will be a condition for ZEAL to publish the offer document.
Discussions with the German gambling regulatory body about the future licensing arrangements for the enlarged Group have already been initiated. ZEAL expects to complete the transaction in the first half of 2019.

Scientific Games Integrates BlueRibbon's Jackpot Solution into its OpenGaming Platform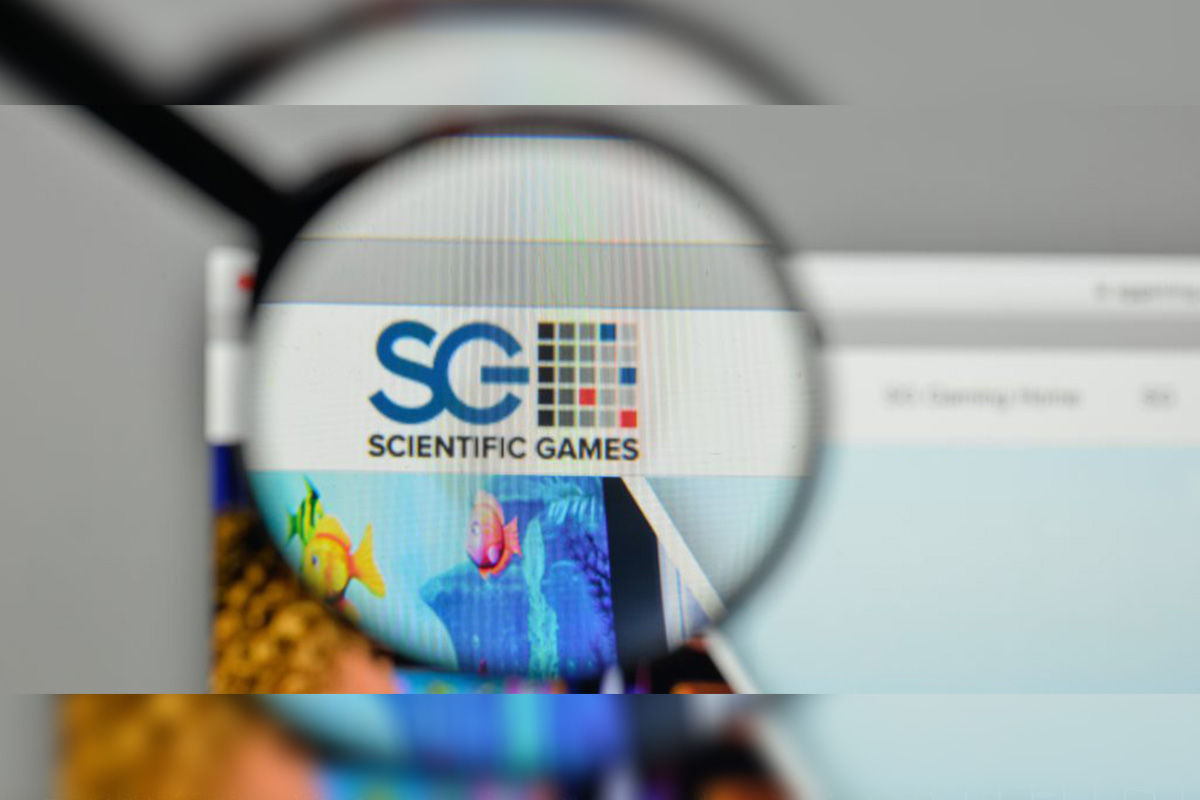 Reading Time:
< 1
minute
Scientific Games Corporation has integrated BlueRibbon's customisable jackpot solution into its OpenGaming platform.
This new partnership strengthens Scientific Games' OpenGaming, providing partners across regulated markets with the ability to create bespoke jackpots within games via BlueRibbon's software.
Kaizen Gaming brand Stoiximan has become the first OpenGaming customer of Scientific Games to utilise the marketing tool following this new agreement, with the software to be rolled out with all the Company's customers in the coming months.
"The unprecedented global reach that Scientific Games possesses with its OGS platform ensures that this new partnership is hugely significant to us. Integrating our software will open the door to many new opportunities. We're excited to bring our highly effective solution to even more operators across the globe," Amir Askarov, Co-Founder & CEO of BlueRibbon, said.
"Providing an innovative and wide product range has been our priority, and we wanted to include the customizable jackpot software that BlueRibbon provides into our offering. Following a seamless integration through Scientific Games' OpenGaming, we've been in a position to produce a campaign that matches our needs and brand identity. The initial results demonstrate that we are heading to the right direction, with players appreciating the way in which we've delivered an improved user experience," Dimokratis Papadimos, RNG Casino Manager at Kaizen Gaming, said.
"We're excited to bring BlueRibbon's innovative marketing and jackpot products to the OGS. Players are constantly looking for something new from their gaming sessions, and by bringing together our gamification technology with BlueRibbon's software, it's the perfect match to deliver an exciting new experience. Our philosophy is all about bringing cutting-edge innovation to our leading global network, and this new partnership delivers on that promise," Dylan Slaney, SVP Gaming, Digital at Scientific Games, said.
Grand Korea Leisure Temporarily Closes its Busan Lotte Venue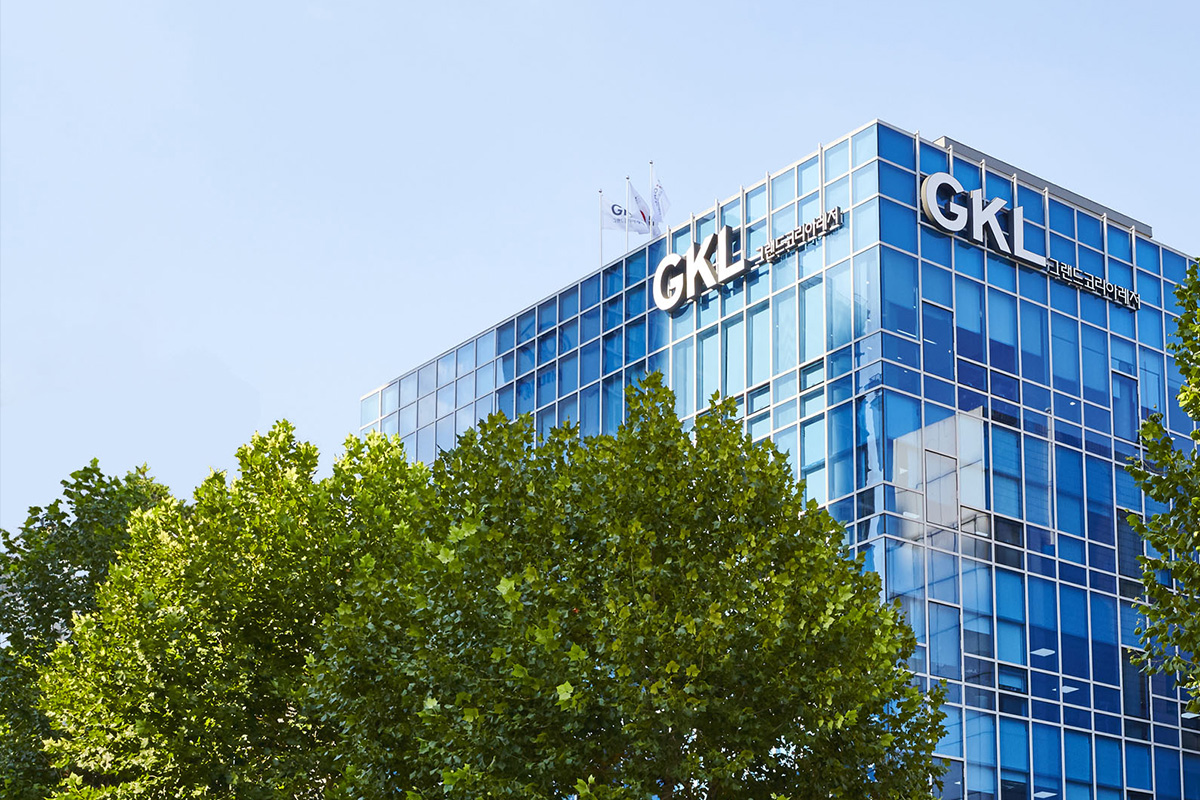 Reading Time:
< 1
minute
Grand Korea Leisure Co (GKL) has confirmed that its Busan Lotte venue has closed due to a new wave of Covid-19 infections. The closure will run until 9 am on December 15, according to a filing by the company.
GKL had previously confirmed that two resorts in Seoul, Gangnam Coex Seoul and Gangbuk Millennium Seoul Hilton, would close from 12 am on November 24 until 9 am on December 8.
As a result of the Busan shutdown, the firm has increased its estimate of the economic impact of the new shutdowns to KRW5.5bn (US$5m) based on average daily net sales for July to September.
Ireland Implements Interim Gaming and Lotteries Act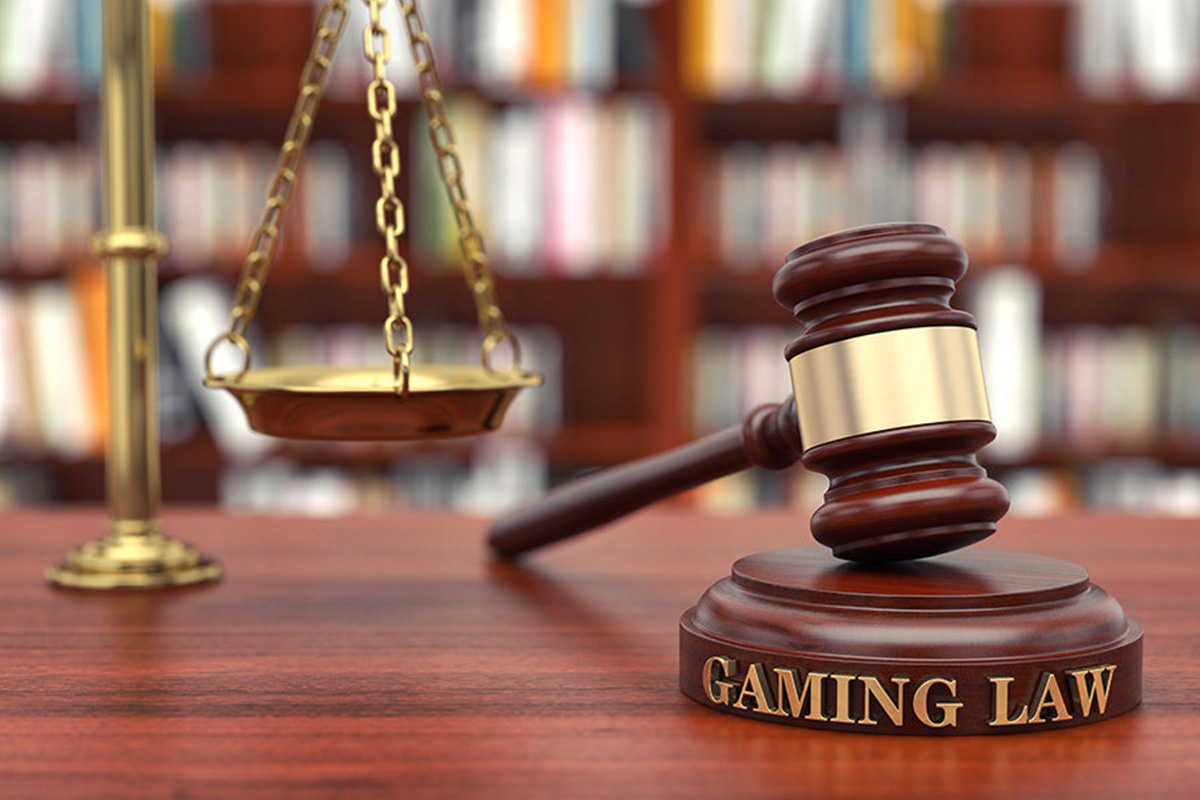 Reading Time:
< 1
minute
The new interim Gaming and Lotteries Act in Ireland has come into force, modernising the promotion of gaming and standardising a minimum age of 18 for all gambling products.
The interim Act has been introduced ahead of a more comprehensive overhaul of gambling regulation planned for next year.
James Browne, minister with special responsibility for gambling regulation, said: "This act modernises the Gaming and Lotteries Act 1956 and will help the better promotion of local gaming and lottery activity.
"These activities, held primarily for charitable and philanthropic purposes, are the lifeblood of our sporting clubs and community organisations across the country."
The new act sets a minimum age limit of 18 for all forms of gambling, including betting on the Tote, which previously had no age limit.
It also aims to streamline and modernise the application process for gaming and lottery permits and for licences to run small-scale, local gaming and lottery activity. It also adds more consumer protection rules to the promotion of gaming products. It also directs more proceeds from lotteries go to charitable causes.
Minister Browne said: "Gambling is a large and evolving industry. It must be the subject of a modern, sensible and effective licensing and regulatory approach.
"My department is now engaged in the drafting of a general scheme of a new bill to provide for that comprehensive reform."
The changes will not affect end-of-year draws, the minister said. Permits and licences already issued under the 1956 act will remain valid until their next renewal date.