UK Gambling Commission appoints Dr Anna van der Gaag as Chair of the Responsible Gambling Strategy Board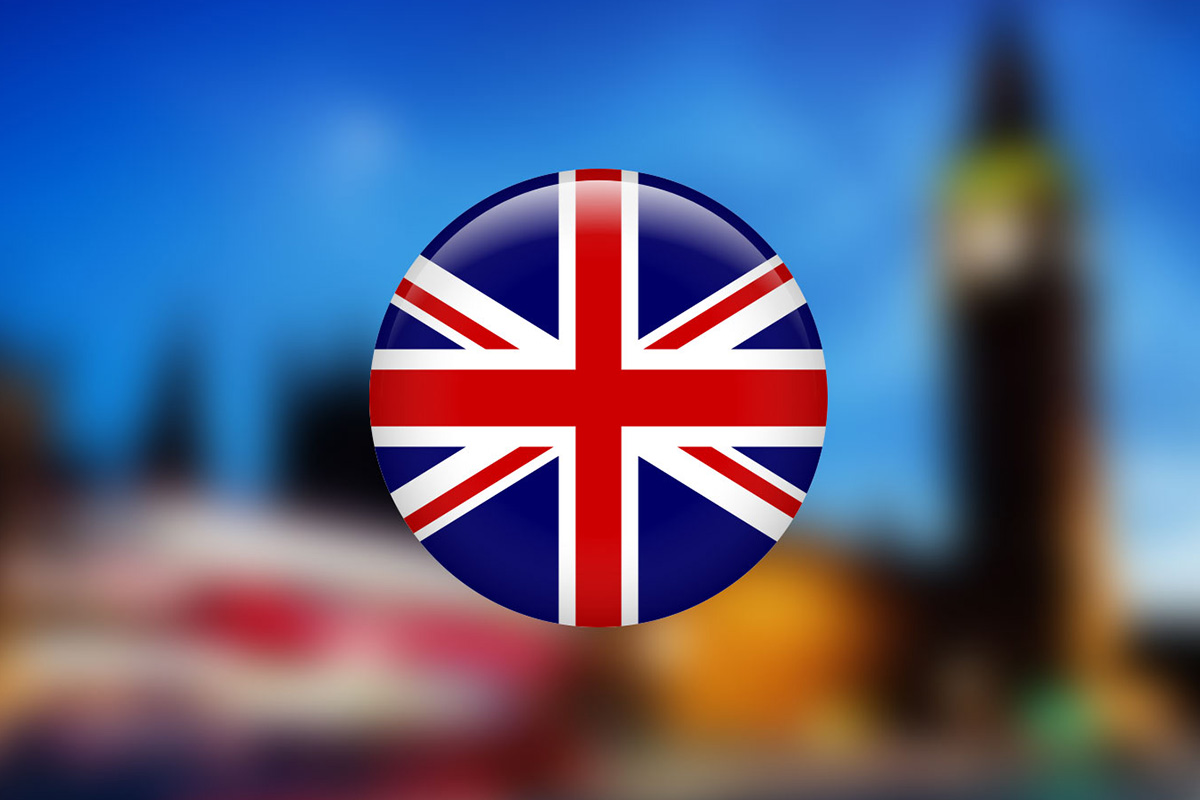 Reading Time:
2
minutes
Dr. Anna van der Gaag CBE has been appointed as the new Chair for the Responsible Gambling Strategy Board (RGSB) – the Gambling Commission's expert advisors on the research, education and treatment required to reduce gambling-related harms.
Anna will join RGSB as a member with immediate effect and will take on the role of Chair to succeed Sir Christopher Kelly, whose term as RGSB chair comes to an end in March 2019. Anna is a Visiting Professor of Ethics and Regulation at the University of Surrey and she's held regulatory roles in the health, social care and legal sectors. Anna also has a particular interest in how regulators can be proactive in the prevention of harm.
Bill Moyes, Gambling Commission Chair said: "It is with pleasure that we announce Dr Anna van der Gaag as the new Chair of RGSB. She brings with her a wealth of experience in health, social care and the prevention of harm that will be an asset in advising on how to implement the next National Strategy, which will launch in April 2019 and on which we will shortly be consulting."
Dr Anna van der Gaag, speaking about her appointment said: "Gambling-related harms are increasingly recognised as a public health issue requiring robust collective action. I am thrilled by this opportunity to join a team with such a passionate commitment to understanding and reducing harms and raising awareness of the personal and societal costs that can arise from gambling activities."
Sir Christopher Kelly said: "I am delighted to welcome Dr Anna van der Gaag as my successor. Anna's strong background in research and regulation provides a solid foundation to provide authoritative advice on the next strategy and to achieve our aim – to reduce the impact of gambling-related harms, especially among the most vulnerable."
Formerly Chair of the Health and Care Professions Council, she is a non-executive director at Health Education England and the Kent Surrey and Sussex Academic Health Science Network and a founding member of the Q Community, a quality improvement network led by the Health Foundation. She was awarded the CBE for services to health and care in 2015.

Pariplay offers thrilling action with Rumble Rhino Megaways™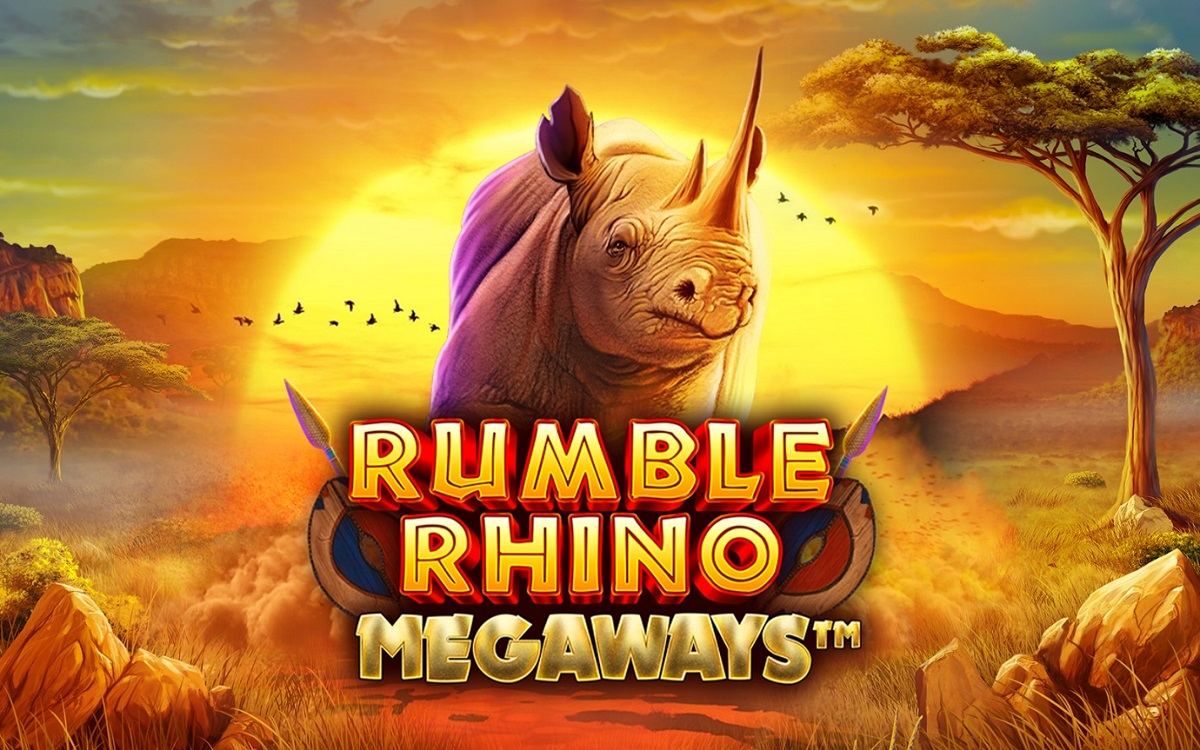 Reading Time:
2
minutes
New title offers huge win potential with popular Megaways™ mechanic
Aspire Global's Pariplay Ltd, the leading aggregator and content provider, has released its latest thrilling slot adventure Rumble Rhino Megaways™.
The action-packed title offers exhilarating features and huge potential with 86,436 ways to win thanks to the popular Megaways™ mechanics.
Set in a sun-drenched African landscape, players trek across the savanna in hunt for majestic rhinos and big wins, surrounded by a beautiful backdrop and herds of wild animals.
The unique reel layout and 7×4 Mega symbols that can cover up to 28 reel positions puts players on the path to huge wins. Landing the Mystery Mask symbol will trigger a Rumbling Rhino stampede across the reels, flipping random symbols that convert into matching symbols for more winning combinations.
The Mega action doesn't stop there because when a bonus symbol lands on reels 1 and 6, it awards 12 Free Spins. To keep the action coming and for the possibility to rack up even more rumbling big wins, the Free Spins can be retriggered during the feature.
Rumble Rhino Megaways™ is the latest addition to Pariplay's proprietary games portfolio which contains 120+ innovative and entertaining titles for all player demographics and preferences.
Joey Hurtado, Managing Director of Games at Pariplay, said: "Rumble Rhino Megaways™ offers exciting and fun gameplay with immersive features that will have players truly entertained as they hunt for big wins.
"Featuring the ground-breaking Megaways™ mechanic that offers 86,436 ways to win and is hugely popular with players around the globe, this title is a must have in all operator lobbies."
As well as its own games, Pariplay aggregates thousands of others from some of the industry's best-known studios on its Fusion™ platform, which is also equipped with a range of conversion, retention and tool mechanics. The platform is now licensed in more than 16 regulated markets.
Responsible Gambling in the Czech Republic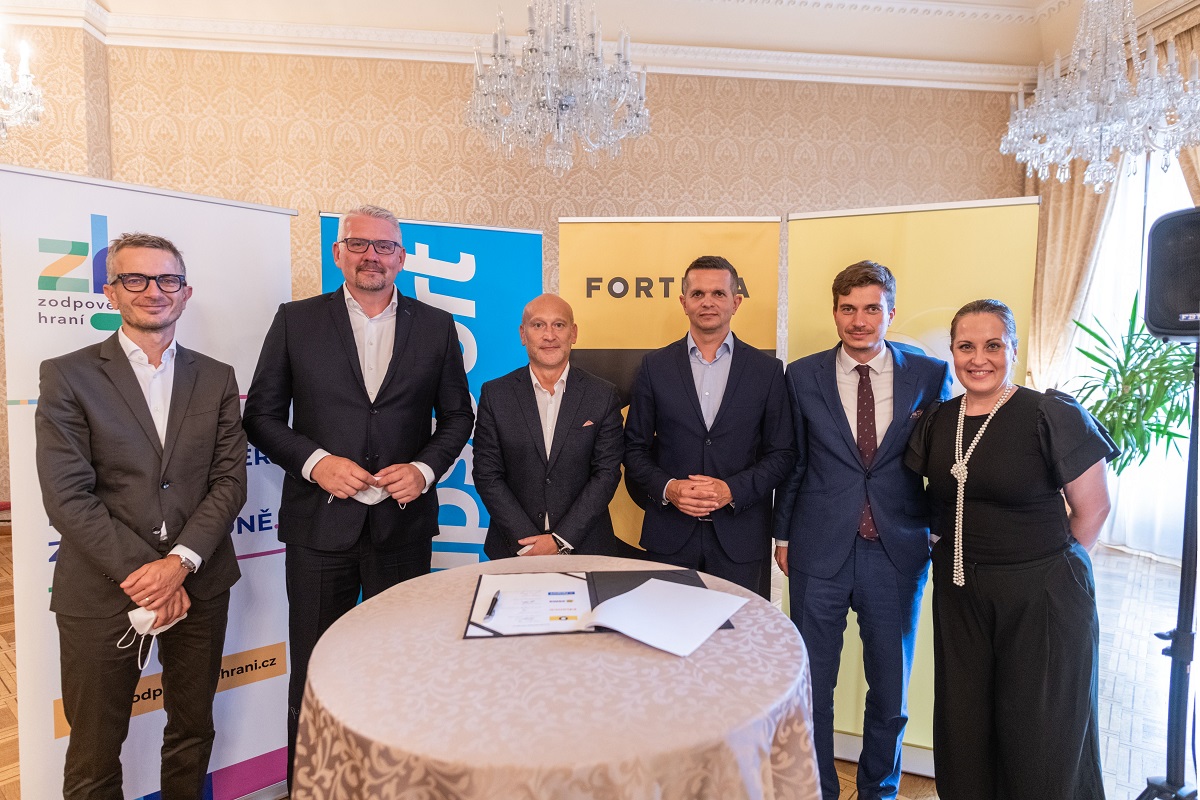 Reading Time:
3
minutes
The unceasing European trend in emphasizing the policy of reducing the harms of gambling and the principles of responsible gambling was also an inspiration for the Czech Republic, and it has been following this trend since last week.
The Institute for Gambling Regulation (IFGR), which represents 95% of the legal gambling market in the Czech Republic, with 35 members including both online and land-based operators, test laboratories as well as manufacturers, introduced last week a unique comprehensive project called "Responsible Gambling".
As part of this project, the Institute prepared "Code of Responsible Conduct of Operators". The gambling operators have undertaken to abide by its partial rules, which go beyond the already strict Czech regulation, which will contribute to a safer gambling environment, that is through responsible behaviour and conduct towards players. "Code of Responsible Advertising and Marketing" is also included.
The Code of Responsible Conduct of Operators contains very specific 26 obligations, which are divided into 4 areas:
Raising Awareness of Responsible Gambling
For example, there is the obligation to inform customers about responsible gambling immediately after registration on the website, by e-mail or by an annual notification of the possibility of setting limits
Prevention Of High-Risk Behaviour
Early detection of high-risk gambling using a mathematical algorithm for finding high-risk players and early targeted intervention and assistance to these players
Training of Employees in The Field of Responsible Gambling
Basic (so that everyone is aware of responsible gambling)
Special (employees in selected positions, e.g., RG specialists, VIP marketing, employees in the premises)
Responsible Marketing and Advertising
Suspension of marketing to high-risk players, persons registered in the Register of Excluded Persons and persons under 18 years of age
As part of the Responsible Gambling project, the Institute, in cooperation with operators and the National Institute of Mental Health, is creating a predictive mathematical model that will evaluate real-time changes in the behaviour of a gambling game participant. The created software will be able to recognize the moment when a player starts betting risky and immediately alert the player to this fact. In cooperation with leading Czech scientific experts, the subsequent intervention and immediate assistance which shall help the player regain the lost control over their gambling is then provided.
The uniqueness of this project lies in the fact that it will not only be the implementation of the created software at the level of individual operators, but there is an agreement that in the future, a single "bar" will be set for all involved operators. Therefore, once the software indicates a player's risky gambling with one of the operators, the others will perceive the player's gambling the same.
In order to provide high-risk players with adequate help, we are building a training centre for employees and the professional assistance network consisting of addictologists, financial and legal advisers in cooperation with experts.
On Thursday, 16 September 2021, a ceremonial presentation of the Responsible Gambling project took place; participants included the director of the IFGR, Mgr. Jan Řehola, Ph.D., Simo Dragicevic (researcher dealing with player behaviour and predicting its riskiness, founder of Bet Buddy), PhDr. Ladislav Csémy (National Institute for Health Choking), doc. MUDr. Viktor Mravčík, Ph.D. (National Monitoring Centre for Drugs and Addictions (NMS) at the Secretariat of the Government Council for the Coordination of Drug Policy at the Office of the Government of the Czech Republic) and representatives of state administration and addictology organizations.
As part of the ceremonial presentation of the Responsible Gambling project, representatives of the four largest online operators in the Czech Republic, namely FORTUNA, CHANCE, TIPSPORT and SAZKA, signed the Code of Responsible Conduct of Operators.
Pragmatic Play Donates Over €40,000 to Good Causes in Malta, Gibraltar and Romania in Q3 2021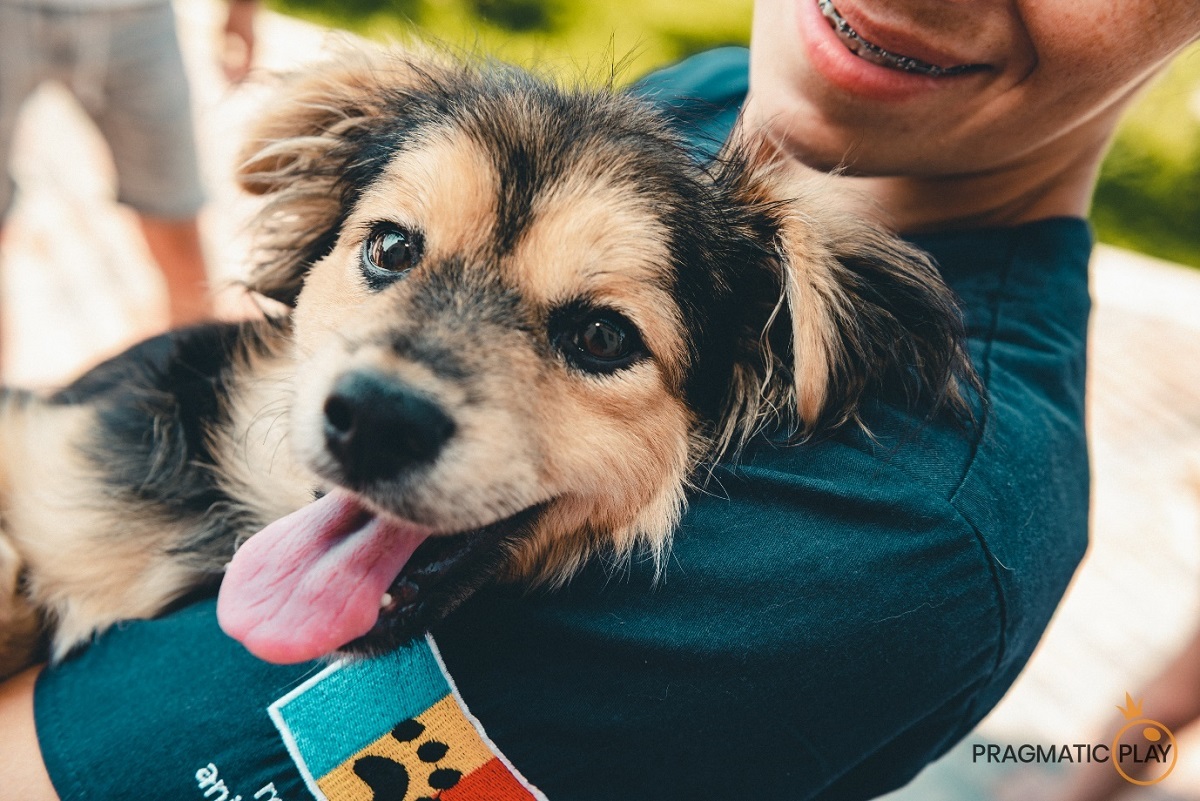 Reading Time:
3
minutes
Pragmatic Play, a leading content provider to the iGaming industry always strive to give back to the local communities where they are based and to recognise the immense difference that charities and non-profits make to help those in need. It is Pragmatic Play's mission to be a proactive contributor towards society and to assist the missions of those who strive to make the world a little better each day
You can read a roundup of its latest CSR activities below.
Homeless Animal Hospital (Romania)
After a previous contribution, Pragmatic Play gave a further donation of €7,000 to the team at the Homeless Animal Hospital just outside Bucharest, Romania.
The team there does immense work in caring for and providing medical treatment to homeless animals that do not have anyone to look after them. Representatives from Pragmatic Play saw first-hand, how a small amount of love and affection goes such a long way in giving these animals a better quality of life.
ANAIS Association (Romania)
The ANAIS association was founded at the end of 2011, with its main purpose being to promote, respect and defend the rights of abused women, children, and young people.
Pragmatic Play recently donated the amount of €10,000 to this incredible association.The Anais Association's team was so generous to offer in return for the ladies at Pragmatic Play, an information and education workshop to prevent and combat violence against women. Pragmatic Play hopes their donation can assist the ANAIS organisation in their fight both at local and national levels of government to have the rights of women prioritised.
Step Up For Parkinson's (Malta)
Pragmatic Play was delighted to visit the Step Up For Parkinson's team at their centre in Malta.
The team there does terrific work in raising awareness for and supporting those who suffer from the effects of Parkinson's disease in their lives. One innovative approach the team uses is to host free specialized movement classes for sufferers of the disease. These classes involve light exercise, dance and general movement for the group, creating a feel-good factor and plenty of smiling faces in the room!
Pragmatic Play donated €5,000 to the foundation in the hope it can bring a better quality of life to all those affected by Parkinson's in the local community.
YMCA (Malta)
Pragmatic Play recently supported the YMCA Malta, an NGO that offers shelter and other services to the homeless and socially disadvantaged community, by making a €10,000 donation.
Offering a spectrum of services to the underprivileged, including opportunities to help find work, food schemes, counselling services and so much more, YMCA Malta is at the forefront of assisting and reintegrating the homeless community in Malta.
Julian Jarvis, Pragmatic Play Chief Executive Officer, said: "The past 18 months have been a leveller for people from all walks of life, but none have suffered more than the homeless community.
"With mental health being put in sharper focus than ever before, YMCA Malta is a fitting destination for our donation, appreciated for the wide range of services they provide to disadvantaged people."
Calpe House (Gibraltar)
Pragmatic Play teamed up within Calpe House in Gibraltar and donated £11,000 to the team there. Calpe House provide accommodation and support for patients and escorts sent to the UK under the Gibraltar Health Authority.  Pragmatic's donation will be used by Calpe House to build a dedicated business suite at their premises at 19-23 Norfolk Square, London. The business suite will allow sponsored patients and/or their escorts to have a space in which to carry out remote working whilst they are away from Gibraltar. As a digital business, enabling remote working and tech capabilities very much aligns with the values of Pragmatic Play.
Pragmatic Play currently produces up to five new slot titles a month, as well as delivering Live Casino and Bingo products through its multi-vertical offering. The company's entire portfolio is available through a single API integration.